In this day and age, making friends or dating can be tricky. Going on a string of dates, meeting people left and right, and being left in awkward conversations by the end of dinner, or worse, being ghosted or catfished, that can take quite a toll on people.
Thankfully, we can eliminate all of that with the help of the Badoo app. Not only can we take on dating head-on and feel more confident about ourselves, but it can also weed out creepers or people that do not share our interests or objectives.
If you are like me and want to elevate the dating and social game on a digital scale, look no further. I have found that the Badoo app is worthy of exploring as one of the best ways to expand our network and meet new people. Read on further to learn more about this app and why I use it to meet new people.
Make Friends Locally with the Badoo App
Feel Secure with Verified Profiles
How to Download Badoo
Learn How to Use the App and Meet New People
Set Up Your Profile to Meet New People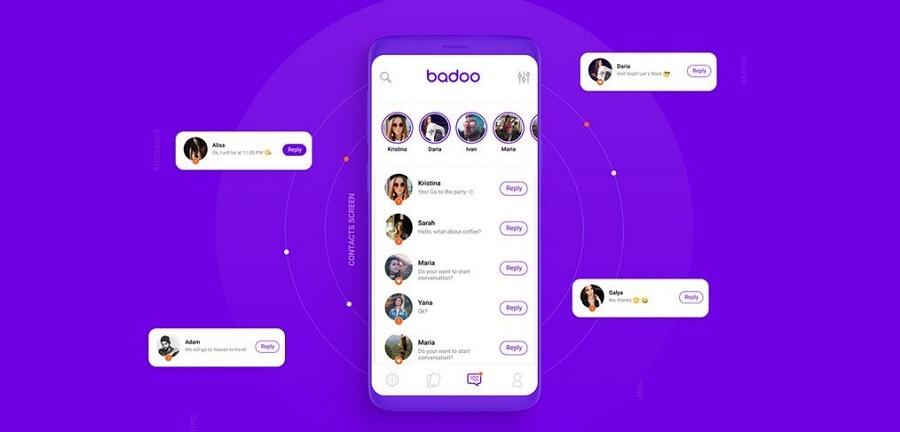 Make Friends Locally with the Badoo App
The Badoo app is a mobile social and location-based application that is designed to help us find fellow users who bear similar interests, all within our devices. It can be used for connecting in every sense of the word, may it be for friendship or love.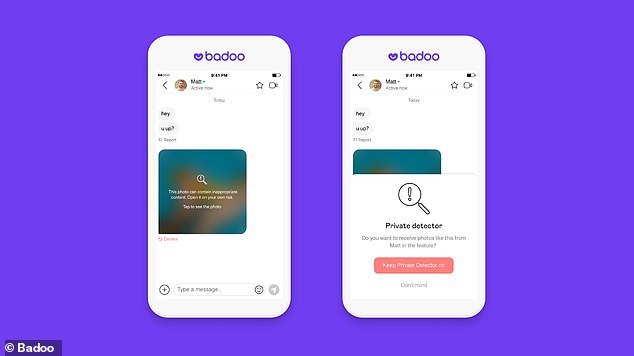 While this application is great for finding dates, this is not all that this program can do. This can also help us find friends and other like-minded people. Personally, I use this to find new people whatever city I am in, allowing me to immerse not only into the country or the city but into learning from the locals and what makes them unique.
As a location-based service, this application helps us find people nearby or somewhere within the area. With the idea to meet people and build networks, Badoo constantly urges people to come back and use their service wherever they might be.
I find this app great not only for those looking to find dates but also for finding a community bound by similar hobbies or interests. It is also great for exploring a new country or city, or even connecting with people at an event you're headed to.
Virtual Meet-Ups and How the App Works
Simply put, the Badoo app works by allowing us to meet people easily and conveniently in the way we want them to. Available in around 190 countries and approximately 47 languages, this app is one of the most used social networks of all time.
By logging our location, the application will display to the user other people who are nearby. We can customize the use of the app by filtering locations and adding in our preferences, allowing the program to make a more personalized search to cater to our wants, needs, and interests.
Besides seeing who is nearby, the app also acts like a dating site where we can see the profiles of users. With a swipe of a finger, we can match and converse with a person of our choosing.
Feel Secure with Verified Profiles
One of the highlights of the Badoo app is perhaps its verified profiles. No longer do we have to fear the internet and other similar apps knowing we have the option to only connect and interact with verified profiles. These profiles are verified through various means, such as Facebook or Instagram.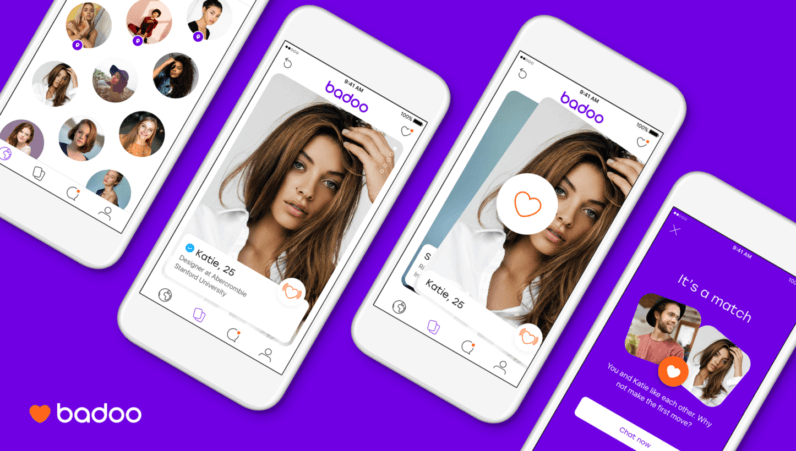 One thing I do on this app is filter out profiles accordingly. This way, I can easily steer away from profiles that are too far away from my location and see only who is close by. I can also filter out profiles based on my desired city, something which you can also do to expand your horizons.
Another great feature of this app is that comes with a Play to Match feature that allows us to see the full photos of people and other users. In the event we find ourselves interested in certain persons, we can easily zoom in on their images and swipe right to match with them. Swiping left would reject them.
Badoo also lets users message each other using the app. More than the usual messaging, however, we can now enjoy face-to-face video chats and calls, allowing us to get a firmer grasp of who we are conversing with.
What Sets it Apart from the Rest
For many of us who want to have the choice of finding users and other interesting people nearby, or really, just about any other location, Badoo empowers us to do just that. In just a few taps, we can select our desired location and city and find someone who lives there right away.
With various moderators, another thing that sets Badoo apart from other similar apps is that it does away with catfishing or even fake profiles. If you are like me, I get peace of mind knowing that users of this app have verified profiles and are who they claim they are.
Badoo also protects us from malicious users and warns us should we come close to opening explicit photos.
How to Download Badoo
The app can be downloaded on both the Google Play Store for Android users and the App Store for iOS users. This is free to use and to download with in-app purchases available to unlock its premium features. To download the app, going to the respective app store and tap 'Install' or 'Get'.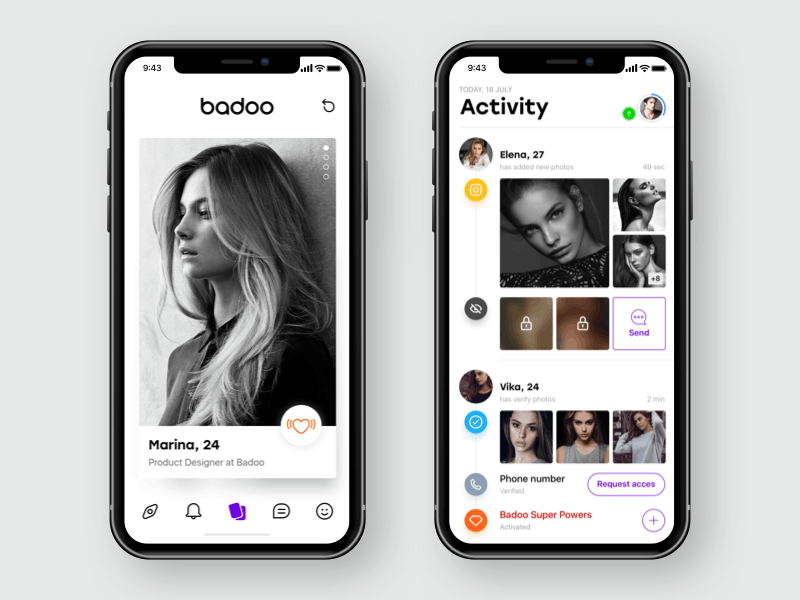 For iPhones and other Apple devices such as the iPad and the iPod touch, bear in mind that the Badoo app can only run on iOS 12.0 or later. Meanwhile, for Android users, the program requires Android 5.0 and up.
After downloading, the app will pop up with a short tutorial to walk users through some of its offerings, features, and how to use its interface.
For those who wish to go premium, the App Store currently sells the versions at $2.99 at a discounted price. A premium subscription unlocks more functions called Super Powers, which we will delve into below.
Take Dating Seriously by Going Premium
Going premium certainly has its benefits. For one, it can open up an array of features that we can surely take advantage of. These include finding out who added us to their favorites list, who liked our profiles, and who has our messages on the top of the list when we do send them out.
Even better, the Premium version gives us the capacity to go back and swipe right on the person or profile we had initially (maybe accidentally) swiped left on.
The Premium subscription version varies from one country to another. Depending on the in-app purchases or the subscription, we can get products and services on the app from $0.99 to $239.99 per item.
Set Up Your Profile to Meet New People
I, for one, find meeting new people exciting. Because of this, I am eager to get my profile up and running in the Badoo app. If you are the same, you can easily set up your own account and start chatting with other people.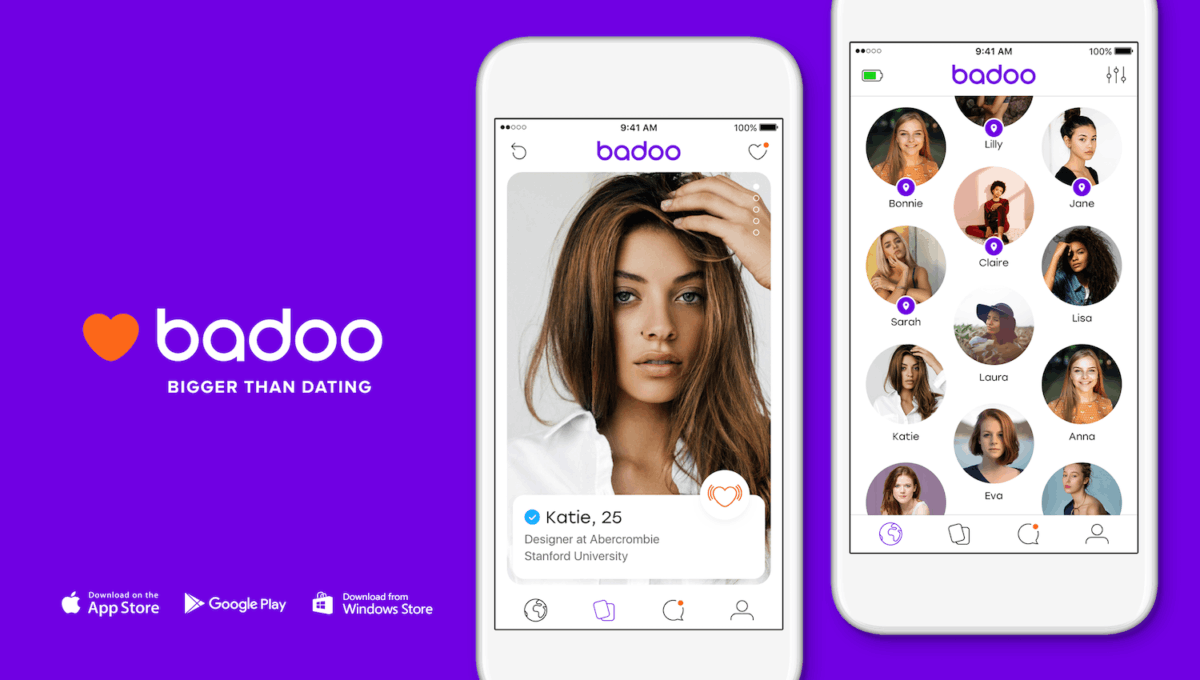 After downloading and installing the program, we will need to create a user profile. To have a verified account and more chances of connecting with individuals, linking a Facebook or even Instagram profile is allowed. Alternatively, we can choose to sign-up with our chosen email address.
Upon signing up and creating an account, the Badoo app will use our location. Then, it will pull up a list of users who are nearby. If this is still quite far, we can filter these results down to our preferred locations. We can also customize searches based on our interests, gender, age, and mutual friends.
For a simpler guide, start by picking the desired profile and if you happen to match each other, you can just start messaging and talking to one another.
Creating a Profile on the Badoo App
Making a standout profile is essential to capturing the hearts and attention of people. Apart from adding captivating and stunning photos, a piece of advice I can give you is to open up more about your interests.
While putting our best face forward is the way to go, our commonalities will spark the interest of other people on the app. This means putting a bit more effort into the bio or the 'About Me' section. Adding interests allows us to get closer to like-minded individuals who share the same passion.
With hundreds of thousands of users on the Badoo app, standing out from the crowd can be challenging. A tip that I have learned from using this app is to go for minimal upgrades. With this, we can put our profiles in the spotlight, get more encounters, and meet more people than usual.
The Bottom Line
The Badoo app is worth exploring to expand our real-life social networks, both in friendships and relationships.
With this nifty tool, we can meet more people with more transparency and trust, no matter where in the world we are.