As smart home devices become more and more widespread and the number of brands offering them continues to increase, managing these devices suddenly becomes a daunting task.
Unless you are loyal to a single brand, the chances are that you, like myself, will end up using devices from different companies with different apps and software. Lucky for me, the Google Home app is a versatile application that is compatible with Google devices and thousands of smart home products.
Wouldn't it be ideal to use a single app to manage all the smart home devices you've installed instead of trying to switch between different applications to turn off a light, switch on music, or adjust the thermostat? This is where the Google Home app shines. In this article, I will share with you more information about this app.
About The Google Home App
What Are The Features Of The Google Home App?
How To Download And Install The Google Home App
How To Get Started With The Google Home App
Customizing And Connecting Accounts To Your Google Home App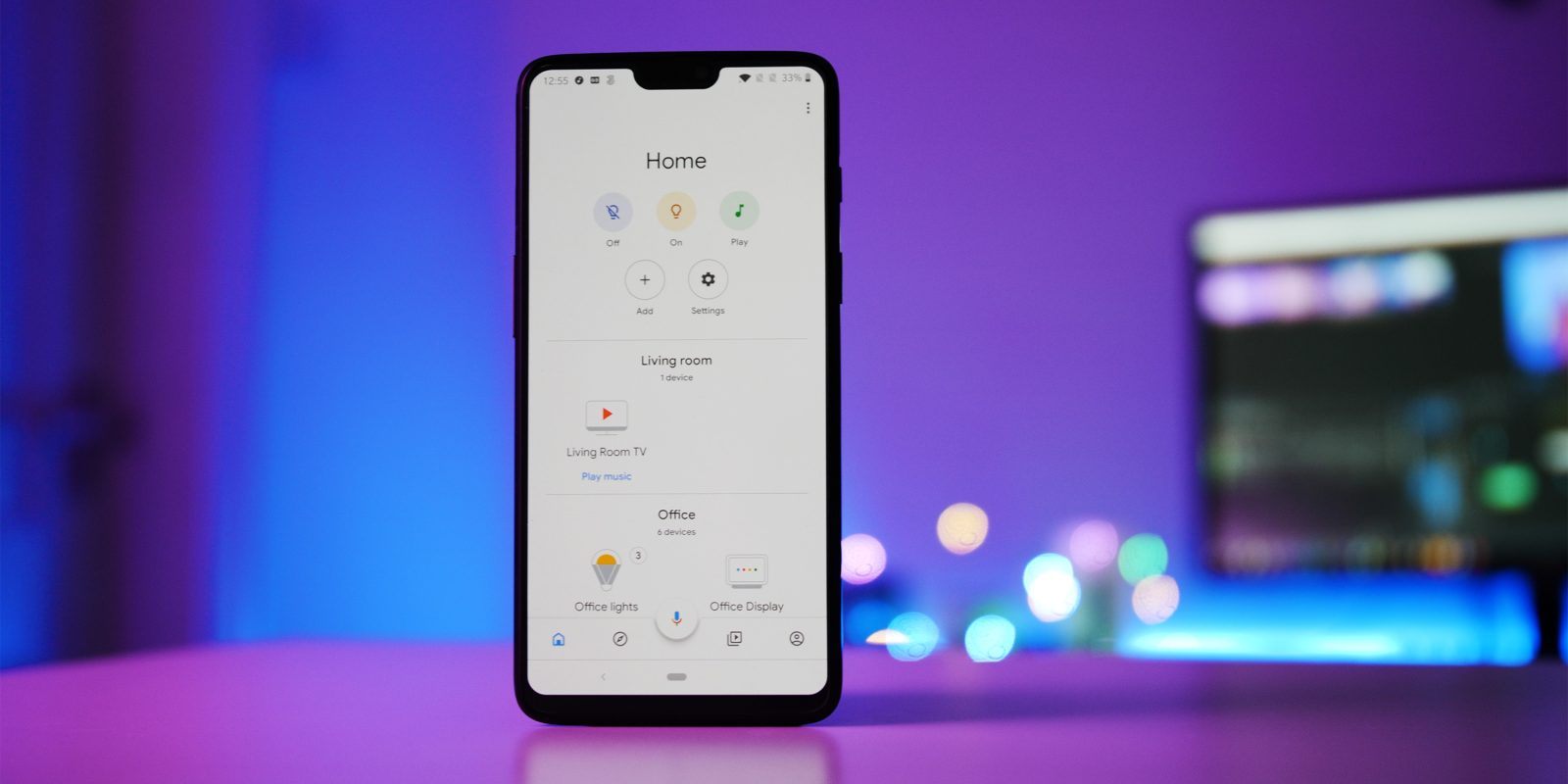 About The Google Home App
The Google Home app allows me to set up, manage and control my Google Home, Google Nest, and Chromecast devices, as well as other compatible home products, such as cameras, thermostats, and lights.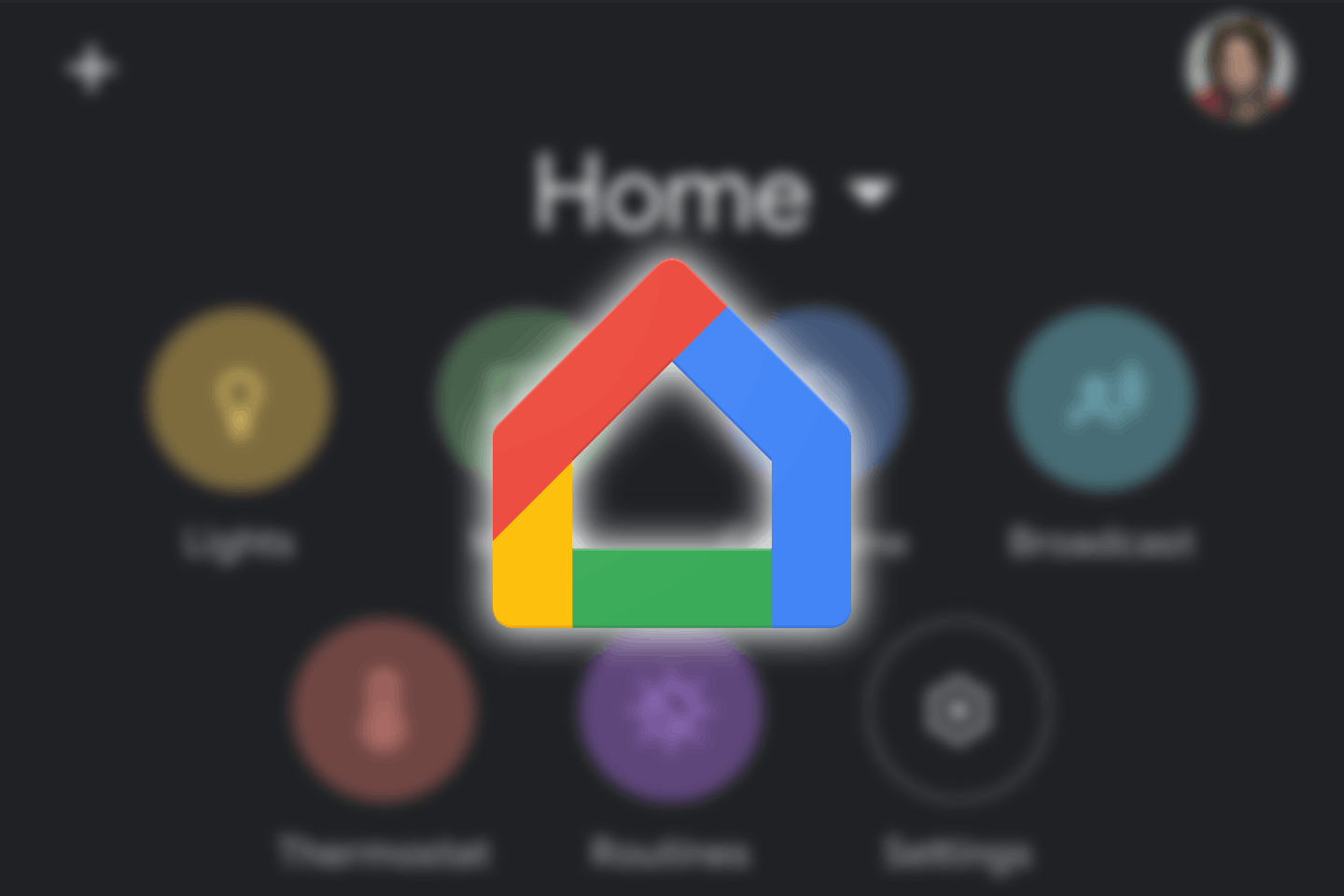 With this single app, I can control thousands of compatible devices and check reminders and recent notifications. The Home devices compatible with the app include Google Home, Google Nest Mini, Google Home Mini, Google Home Max, Google Nest Audio, Google Nest Hub, and Google Nest Hub Max.
While compatible, Chromecast devices include Chromecast with Google TV, Chromecast, Chromecast Ultra, Chromecast Audio, and TVs and speakers with built-in Chromecast.
The app works like a remote, providing you access to smart home devices from various brands. It can also be used to manage the settings and preferences of Google Assistant, the company's artificial intelligence (AI)-powered virtual assistant.
Keeping An Eye On Your Home
The Google Home app informs me of what's happening in my entire home at a glance. The app is designed to keep me posted on the status of my house and gives me updates on what I may have missed.
What's even more awesome is that I can check in on my home anytime, and the app will give me a recap of recent events. It is even capable of notifying me if something important occurs while I am not at home.
From playing music to dimming the lights for a movie, the Google Home app is the ultimate smart home control and management app you can ever use.
What Are The Features Of The Google Home App?
The Google Home app started as an app for setting up Google's smart speakers, but it has since become an all-around app for controlling and managing smart home devices.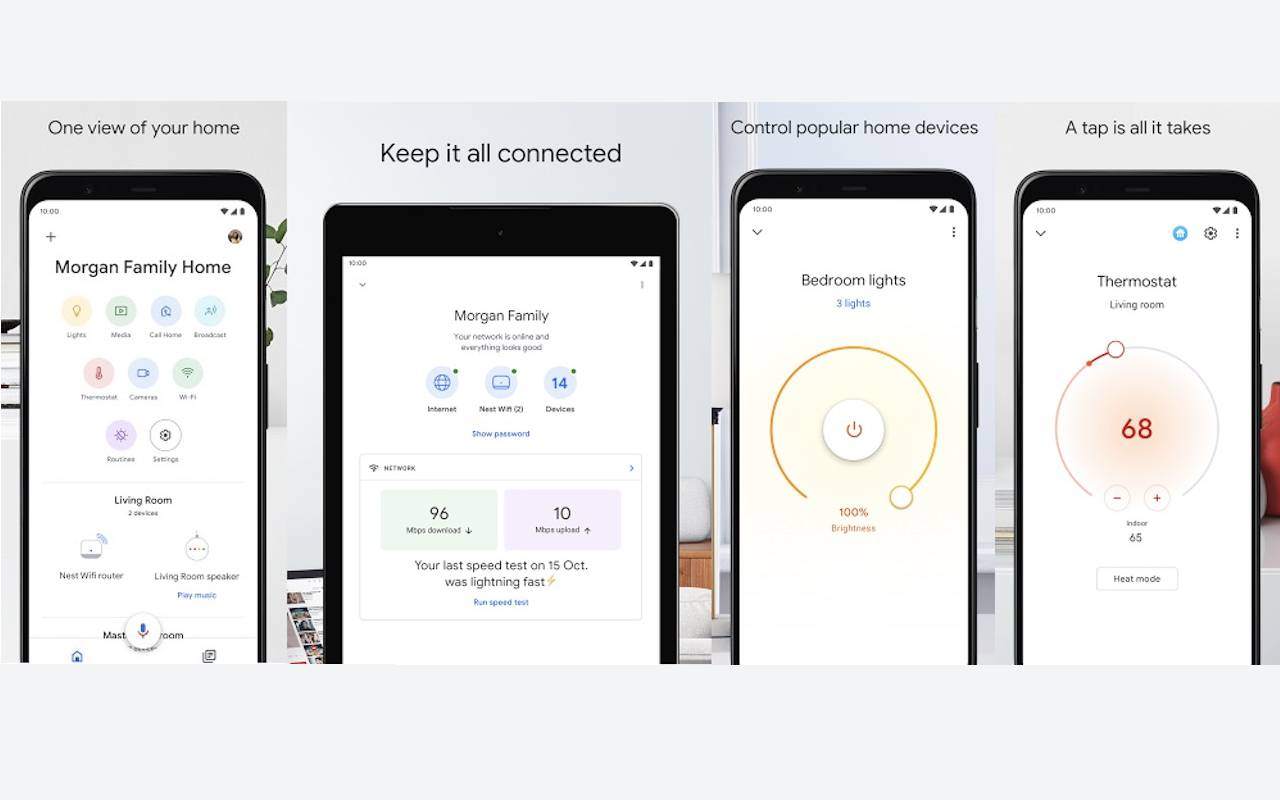 The Home screen is where most of the action takes place. It features the name of my home at the top of the screen, and you can switch between homes if you have multiple homes set up in the app.
There are several quick action buttons on the Home screen, namely Lights, Media, Call Home, Broadcast, Thermostat, Cameras, Wi-Fi, Routines, and Settings. The Lights buttons let me turn smart lights on and off by room designation.
The Media button allows me to see what media is currently playing on a device, and I have the option to stream it to another device or control its volume and playback.
More About The Features Of The Google Home App
By using the Call Home function, I can contact my home and ring all devices linked to Duo. While with Broadcast, I can literally broadcast a message to all Google Assistant speakers and displays using the app.
The Thermostat button enables me to adjust a particular smart thermostat to my liking. In contrast, the Cameras button lets me watch the video feed from the cameras in my home network. Aside from the said control buttons, I can also run speed tests on my Wi-Fi using the app and manage my Nest, Google, or OnHub Wi-Fi network and settings.
Using the Routines button, I can establish routines that use a single command to perform multiple tasks. This would be a convenient feature for people who follow a strict personal schedule.
How To Download And Install The Google Home App
While the Google Home App was initially exclusive to Google smart speakers, its evolution into a smart home management app led to its availability to iOS users.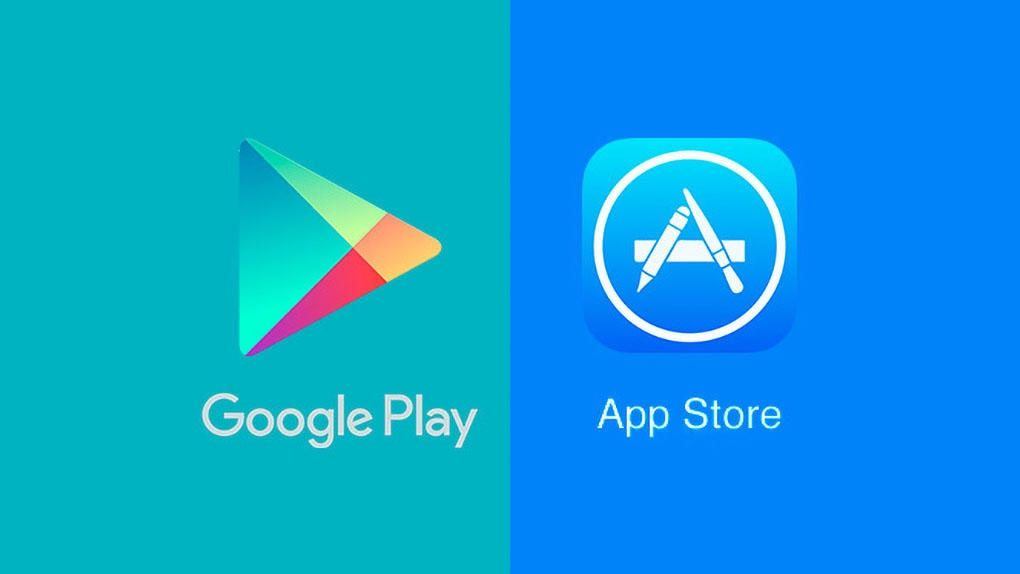 Anyone with a smartphone or tablet can install the app and start managing their smart home devices in a single app.
For Android users, simply open your Google Play Store and search for "Google Home." Once you find the right app, tap the Install button, and the download process will begin.
Once the download is finished, follow the steps to complete the installation successfully.
Google Home On An iOS Device
Meanwhile, for iOS users, go to the Apple App Store and search for the app. Once you find the Google Home app, hit the Get button to start downloading.
After the download is finished, kindly follow the instructions to complete the installation process.
How To Get Started With The Google Home App
Now that you've downloaded and installed the Google Home app on your smartphone or tablet, it's time for me to explain how you can get started with your Google Home experience.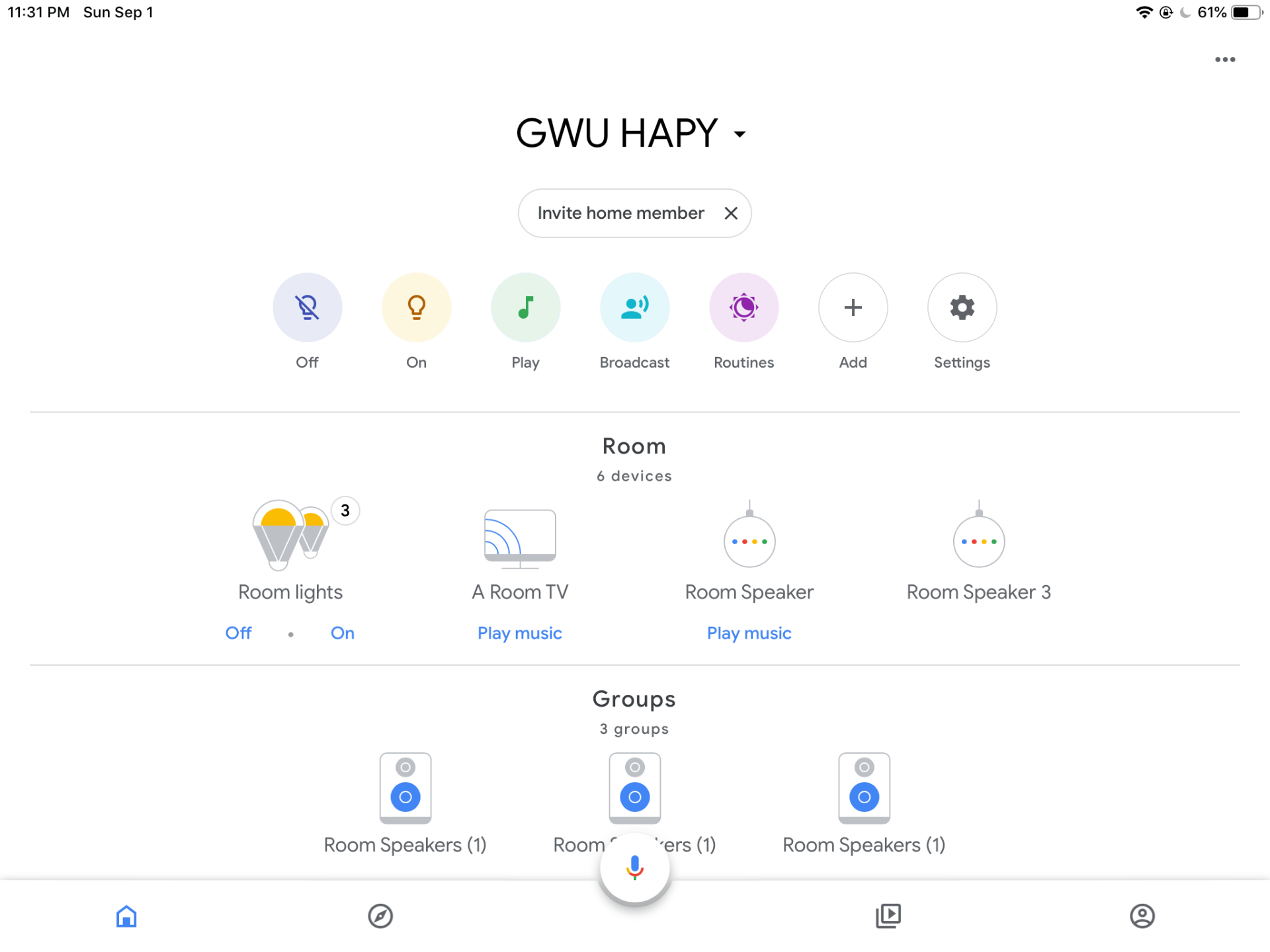 Open the app and tap the Getting Started button, and you will be asked to input a nickname for your home, as well as your home address details. After this, you will be asked to grant the application access to Location Services.
Once you've granted access, the app will begin searching for devices and present you with a list of potential devices that you might want to set up. If you're not ready to set them up, you can choose the Not Now option.
Next, you may input your household contacts and add the people who live inside the home, and grant them access to the network. By adding yourself in the contacts, anyone at home will be able to call you. A warning message will appear to inform you that your email and phone number will be displayed, and you have to accept this and hit the Add button to finish.
Changing The Settings In The Google Home App
To change the app settings, click on the icon that looks like a cog. This will display several options, and some of them you already completed in the Getting Started process.
Examine the default notifications and decide which ones you want to keep and which you would like to turn off. Some people may find it annoying to receive a notification about everything that happens in their house.
At the bottom of the Settings screen, there is an option to delete a Home. This is, for instance, when you move to another house or decide to remove all smart home devices.
Customizing And Connecting Accounts To Your Google Home App
Once you've decided which devices you want to connect to the app, as well as the settings you prefer, you may now begin customizing your app and connecting other relevant apps and subscription accounts to it.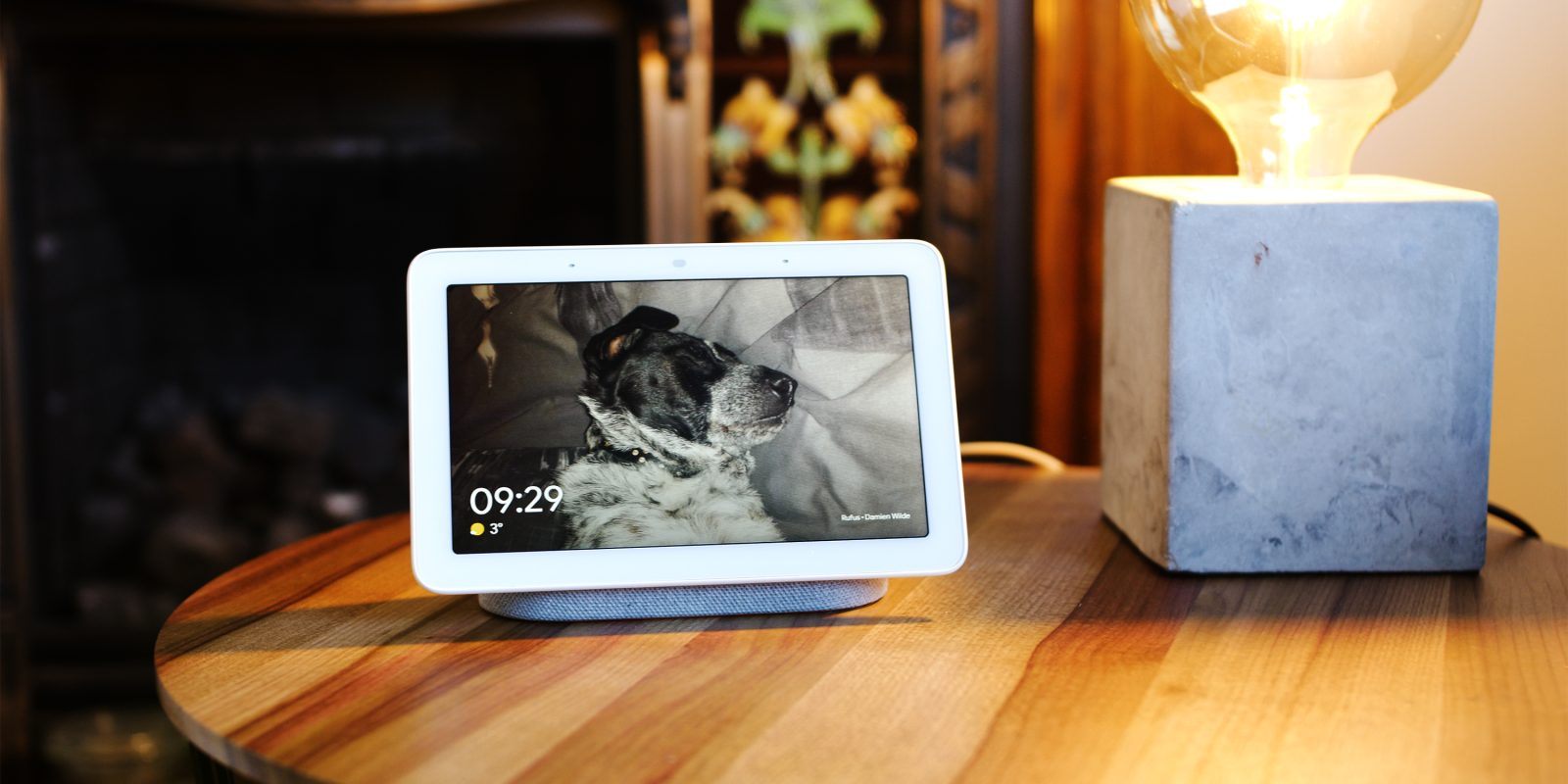 Since voice command is an integral feature of smart home devices, you need to set up a voice match in the app. It has the ability to distinguish your voice from those of other people, which is essential when giving voice commands.
This feature can be used by multiple people in the home who will be using the same devices as long as they have their own Google accounts. Since devices like the Home and Nest smart speakers play music, you may connect the Google Home app to music services such as Spotify, Pandora, TuneIn, and iHeartRadio.
Similarly, accounts with video service providers can also be linked to your own devices with a display, such as the Nest Hub. The app supports Netflix, CW, CBS, HBO Now, Hulu, Flex, YouTube, Viki, Crackle, Red Bull, Starz, and Google Play Movies and TV.
Other Accounts That Can Be Linked With The Google Home App
As mentioned above, the app has a Call Home feature that allows you to make phone calls or video calls using some smart home devices. In order to do this, Google Home will ask you to set up your Google Duo account.
Aside from video services, you can also connect your Google Photos account to the app so you can show photo slideshows on devices with a display. This would be a great added functionality to your devices.
The Bottom Line
The Google Home app is a handy tool not only for Google device users but for all users of smart home devices in general. Its flexibility and customizability really highlight the comfort that a smart home could offer.
But just like any technology, you should always make sure that your accounts and passwords are secure to avoid breaches. While apps and gadgets might make our home lives easier, nothing beats personal interaction and communication among family members.