These days, we have a lot of options when it comes to sharing our thoughts, ideas, and memories. We can share memes, videos, or for those who love little snippets, GIFs. I, for one, find that GIFs perfectly capture my reactions, especially if it comes from a scene in a show or movie.
Now, what I find limiting about using GIFs is there is only so much to use before I run out of moving pics to post. Plus, I cannot expect to find a clip from a particular part of a show or movie that I personally love.
The best answer to this dilemma is to create my own GIFs. GIF Maker by Momento is one of the most reliable applications that let me cut clips from a video file and turn it into a GIF. Here, we will talk about this app and what it has to offer.
About GIF Maker by Momento
How to Download Momento
Share Your Work on Social Media
Learning to Use Momento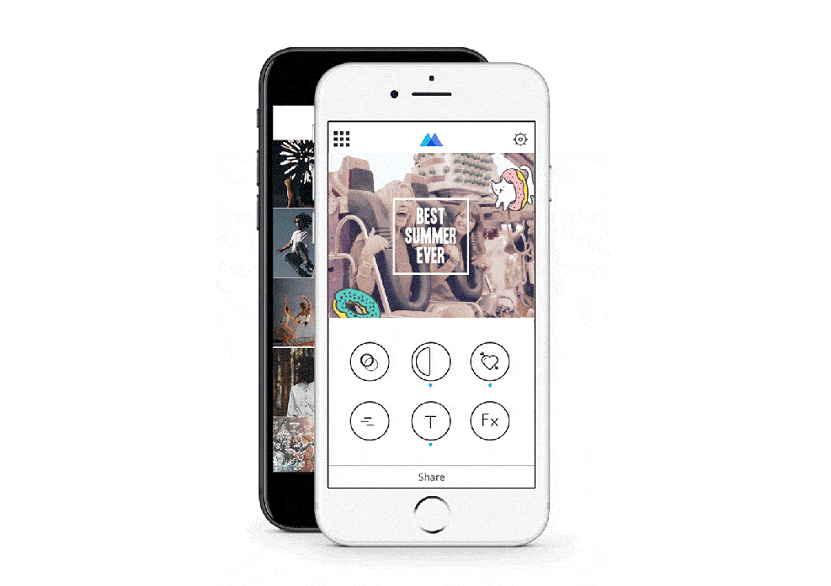 About GIF Maker by Momento
Often, I find myself grasping for words to perfectly convey my reaction to messages, posts, or comments. Momento lets me make GIFs from sources that my friends and I find relatable through its reliable GIF Maker tool designed especially to use consumer-uploaded content to create super short clips.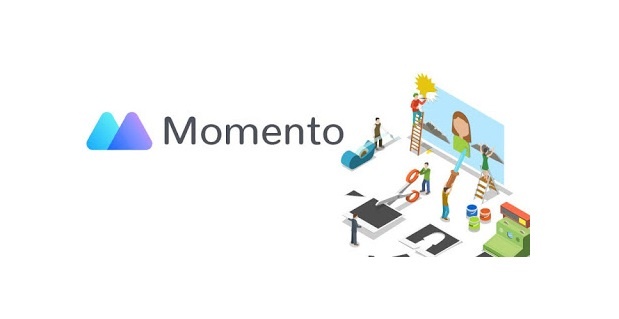 GIF Maker by Momento is an application that lets me make GIFs using photos, live photos, and videos. If I want to create a GIF of my own, I just upload successive photos, live photos, or video clips, which the app then processes to automatically generate a GIF file.
What I find great about this app is while it takes control of the GIF-making process by automatically creating outputs, it also gives me the chance to customize the mechanics of the GIF to get the results I want. This is a great thing for content creators or anyone who is more particular about the content they post.
Another great thing about this application is it lets me edit photos on the side when I am not making GIFs. It has built-in photo editing tools such as filters, stickers, text boxes, and other similar effects, so I can enhance regular photos before uploading them.
Simple Creation Tool for All Ages
The most valuable feature of this application is the fact that it makes creating GIFs and editing photos pretty simple. From its user-friendly interface to its quick processing, I can get the quality I want without painstakingly working to get it.
It takes just a few taps and a few minutes from the time I upload the file to the final output, thanks to Momento's automatic feature. Should I want to customize the speed and appearance of the final output, I can do so without spending too much time as the app's interface makes it easy to use.
Because of the simple interface and the wholesome effects, this application can be used by kids as well as adults for professional and casual purposes. Plus, it has fun and awesome effects that make using it more worthwhile.
How to Download Momento
Having this application on my phone has become a lifesaver at times, especially when I am tasked to make quick and fun content. I can simply whip out my phone and tap away.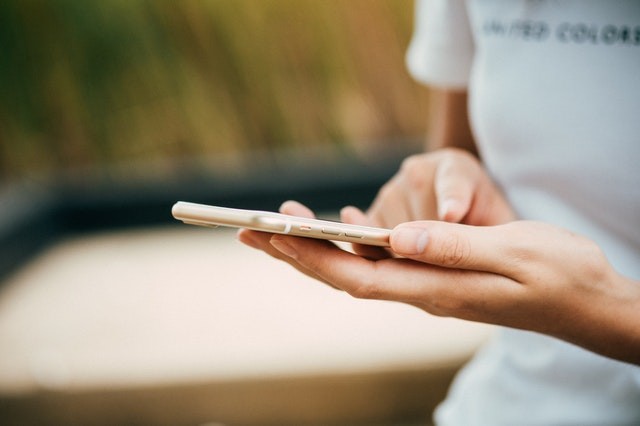 To download this application, simply go to the App Store. Any iPhone user would be able to use this application as long as the device runs iOS 12.0 or later. It is also compatible with iPad, iPod touch, Mac, and Apple TV with the right OS.
Once in the App Store, type in the name of the app and look for the one by the developer Popixels Ltd. Then, tap 'Get' to start the download and installation process. After this, you will be able to find the installed app on the home screen or app drawer.
One thing I need to emphasize is that this application will request permissions the first time I open it. One of the most important permissions it needs to get is access to my phone's storage to allow to me upload the content I want to process.
Upgrade to Premium
I like that this application is free to download and use, so I can create GIFs and edit photos without spending. The free version lets me use creative filters, frames, music, effects, and stickers. However, my access is limited. Moreover, the outputs are bound to have the Momento watermark.
To get rid of these limitations, I can get a paid subscription for $2.99 weekly or $39.99 yearly. This paid version will give me unlimited access to libraries containing a wide variety of filters, frames, music, effects, and stickers.
Moreover, I can access various features such as AR, color and lighting adjustment, speed customization, direction, trimming, and zoom. It also removes the watermark and lets me add my own logo. Plus, it gives me the ability to create moments from my library, allowing me to create a whole lot of content types.
Share Your Work on Social Media
When I use this application, my main purpose is to share my creations with my accounts or my friends and family. This is where Momento has an edge. Its final outputs come in formats that work with most platforms, so I do not have to worry about compatibility.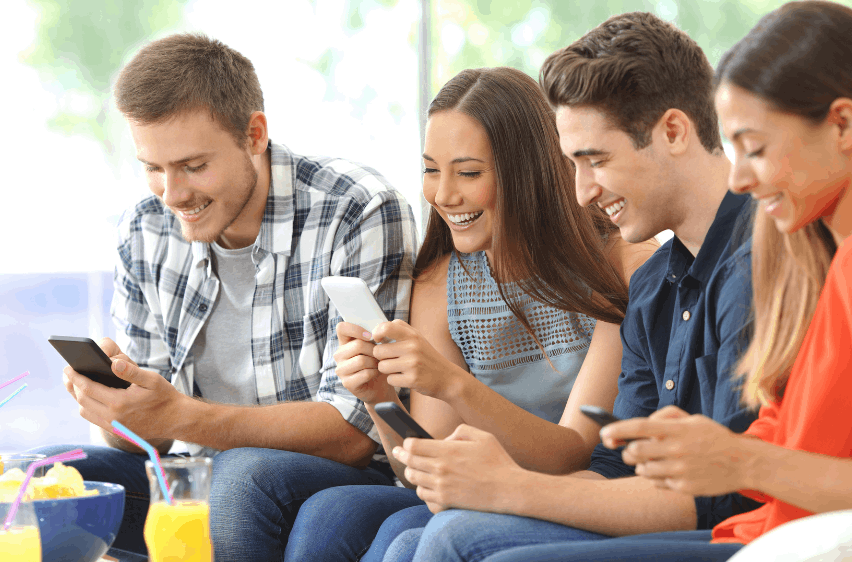 Because it is compatible with most apps, I can rest assured that the moving picture will work on wherever platform I choose to post it to. This application lets me share my work to various social media platforms such as TikTok, Instagram, Snapchat, Facebook, and many more without worries.
The great thing is I do not have to switch between apps just so I can share my creations. I just tap on the share button and Momento will let me pick between the apps where I can share my output. This way, sharing is just a few taps away.
Moreover, it works with most messaging applications such as WhatsApp, WeChat, LINE, Facebook Messenger, and many others. So, I can easily send my works to my friends, family, and co-workers through personal messages or group chats.
Integration with SMS Apps
When it was first released, Momento was created only for iMessage which lets users send GIFs via the texting application.
This feature remains in its newest iteration, so it is easy to send my creations through iMessage.
Because it is now released as a stand-alone application, it can now be used on a wide variety of instant messaging applications.
Learning to Use Momento
Using Momento is incredibly easy thanks to its user-friendly interface and intuitive features.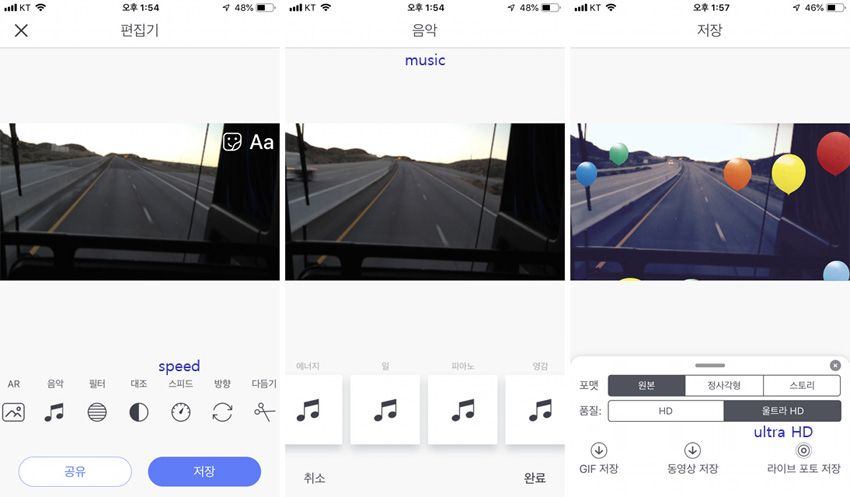 To start using the GIF Maker by Memento app, what I just need to do is to launch the application from the home screen or app drawer, then grant it permissions to access my storage so that I can upload the photos, live photos, or videos I want to use.
Once I upload the content I want to process, I can simply let the application do its job by automatically editing the content. However, I can also opt to be more meticulous and use the different tools built into the app. I can add frames, use AR, customize the speed, trim, personalize the direction, use filters, and adjust the contrast.
I can also add fun effects, backgrounds, texts, and logos to make my work truly mine. The key to learning to use this application is to explore what it has to offer so I know what I can or cannot do with my free use or premium account.
Maximize Your Premium Plan
When it comes to paying for a premium subscription, anybody who pays for a service surely wants to maximize what they are paying for. So, if I paid for a Premium membership, what I always do is familiarize myself with the potentials of the exclusive features I now have.
For example, the paid plan lets me remove the Momento watermark and add my own logo or name. I can take advantage of this by opting to add my own watermark to show that the GIF or image is my work. This is a great way to discourage people from stealing my work.
I also look into the potentials of the additional tools included in the Premium plan. I look for ways to use the trimming, zooming, or adjustment tool to my advantage. This requires a bit of time and effort to learn how to effectively and efficiently edit my photos and GIFs, but in the end, it has the potential to make my creations more outstanding.
Conclusion
The GIF Maker by Momento application is one of the best ways to make content on the fly, whatever the purpose is.
With the help of this app, I can create my own GIFs and make photo edits without hassle.