Instagram has become the center stage of social media, and not just for entertainment purposes, but also for commercial and marketing perspectives. Celebrities, influencers, and entrepreneurs use the platform to connect with their followers, customers, and fans.
Instagram continues to release updates based on extensive research to enhance user experience and engagement. The night mode is another update that has been well-lauded by their audience. While the default Instagram background is white, night mode lets you use it with a black backdrop instead. 
The night mode of Instagram was introduced into the app for many purposes which will be stated as you scroll further down. These purposes range from your personal health to your phone's battery levels. Read on to learn more! 
What Makes Night Mode Popular

Benefits for Your Battery

Putting Instagram on Dark Mode

Using Instagram App Settings for iOS

Using Phone Settings

Dark Mode with iOS

Dark Mode with Android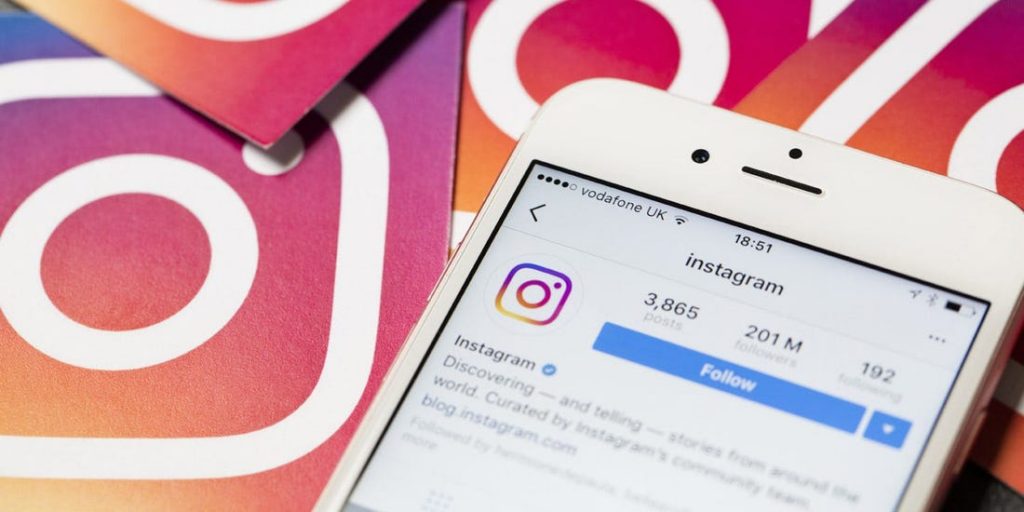 What Makes Night Mode Popular
Adjusting your phone and apps to night mode has become a popular trend in the last few years. While new themes for your phone keep coming and going in the market, the dark mode aspect of customization has managed to stick around and even find its way into the official settings of every phone.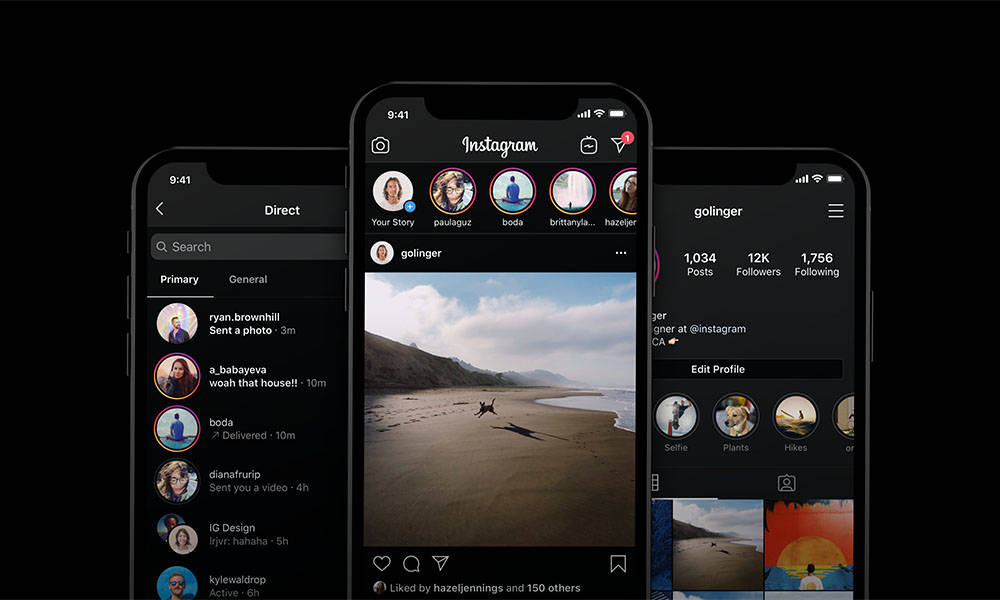 Instagram is not just a source of information, but a place to market content and engage leisurely as well as network professionally with people. 
Because of its multi-purpose usage, excessive screen time can become a result of over usage of the app, and with it a few downsides. Not only are you affected but the overall health of your phone is also affected in the light/white mode. 
In the following sections, we discuss the advantages of using your phone in night mode in your day-to-day life. 
Reducing Eye Strain and Overuse Effects
To reduce the ill-effects of overuse of the app, night mode was implemented. It decreases the fatigue caused by increased use of the app as well as reduces the strain it causes on your eyes. 
Aside from looking extremely aesthetically pleasing, the Instagram night mode makes it easier to scroll as much as you want. According to Apple, "Dark Mode makes it easier to stay focused on your work because your content stands out while darkened controls and windows recede into the background." 
The reduced impact of eye strain is not only helpful in its primary way of keeping your eyes more healthy but also helps in secondary ways. If you're using Instagram during your break at work or while studying, the dark mode will help you stay more focused when you get back to work. 
Benefits for Your Battery
When you use your phone, your screen lights up. This means that your battery is being slowly drained as long as the screen stays on. 
What you might not realize is that your phone optimizes your screen in a way that darker pixels do not use up as much battery as the lighter pixels. 
If you keep your phone on day mode, your entire screen has to light up at all times, contrary to night mode, where the negative spaces in your phone can be dimmed down. 
This means that when you're using your phone (and apps like Instagram) on dark or night mode, you're saving your battery. Using your phone in the dark mode will help you use it for longer, and help increase its life in the long run. 
Different Types of Displays
Every phone nowadays has AMOLED or OLED displays. These stand for Active Matrix Organic Light Emitting Diode and Organic Light Emitting Diode respectively. 
The great thing about these displays is that they light up every pixel on your phone individually. This is what gives you bright, sharp displays with extremely high resolutions. 
 This means that even when the pixels on your phone are not completely off but are using darker colors like grey or dark blue, they are consuming less power. The highest amount of power is consumed with white pixels due to their brightness. 
Putting Instagram on Dark Mode 
The night mode has been designed to make late-night low-light scrolling better for everyone.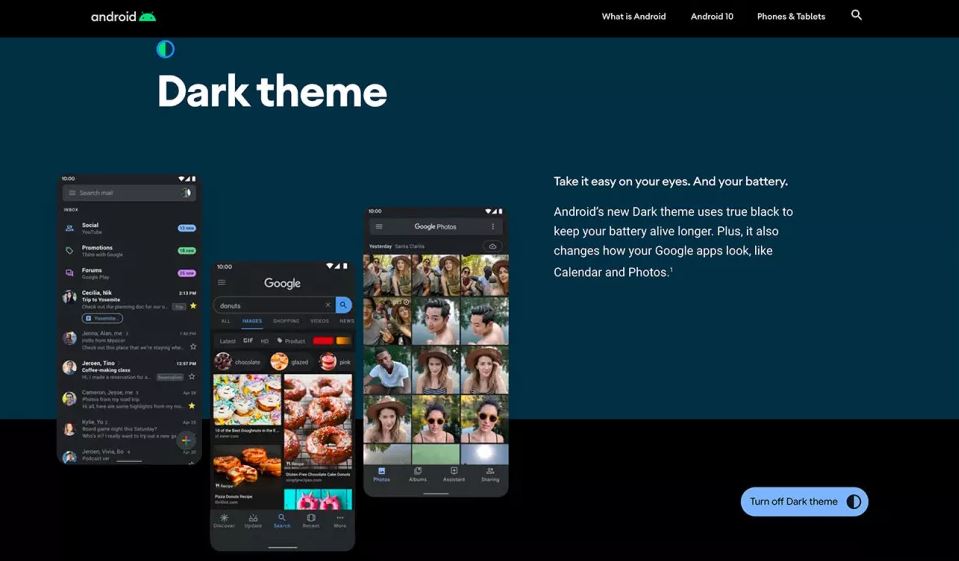 While until just a few years ago, it was not possible to do it from the app itself, Instagram's latest update has made it possible to either change it completely or set it to mimic your phone's overall theme. 
The Instagram app is available for both iOS and Android. In the next few sections, we will discuss how to change the app to a darker setting for both these operating systems. 
iOS developers have always gotten the best features and modifications since its very first launch. Even though most people often find the display settings and usage of the operating system in question difficult, it's actually the opposite once you get used to it. 
Using iPhone Settings
When you've gotten the hang of iOS, it'll be fairly easy for you to turn on the night mode on Instagram. The first step is to make sure that your phone is up to date with the most recent version. 
Next up, jump onto the Instagram app and download its latest update. Now, go to the Settings option on your iOS device and click on Display & Brightness. 
There you'll find Appearance under which both light and dark mode will be present. You can easily turn on the night mode from there to suit your nighttime scrolling. 
Using Instagram App Settings for iOS
With the latest update for the iOS app, Instagram has made it possible for you to update your theme directly from the app.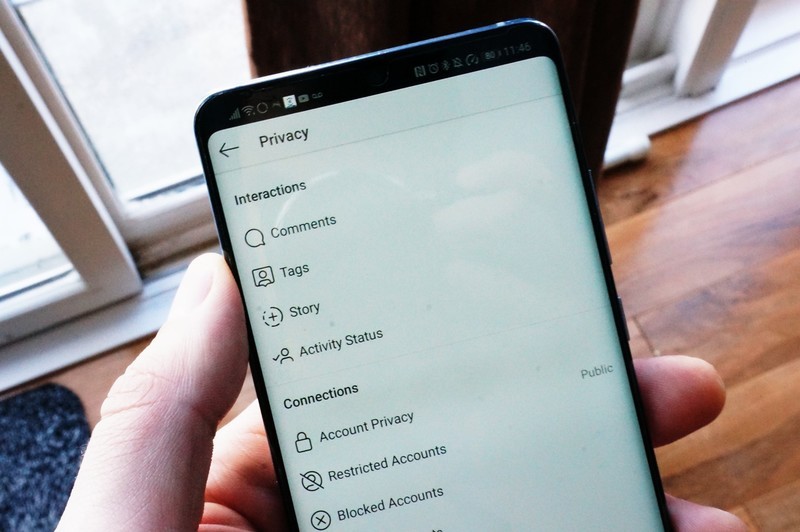 Head on to your profile icon, which is the rightmost tab at the bottom of your screen when you open the app. From here, select the top-right menu icon (three horizontal bars icon) and click on Settings. 
You will find the settings icon on the bottom of the menu that opens up. Here, you can select the Theme option and you will find three choices. 
The Dark theme will set your app to night mode, the Light theme will set your app to day mode, while the System Default theme will use your phone's theme and use it on the app accordingly. 
Switching to Dark Mode on Android
Like iOS, there are two ways in which you can set up the Instagram dark mode in Androids. 
One way is to use your system settings directly from the stock Android menu. Another option is to use the app settings in Instagram to change the theme of your feed. 
Both these options will let you switch to the dark mode of the app. However, the last option will let you use Instagram in dark mode and light mode as you please by just changing the settings on your system. 
Using Android Phone Settings
Android users have been more than happy with the convenience of usage as everything is at the display and to set up the operating system is fairly easy. Likewise, setting up the night mode isn't too difficult as well.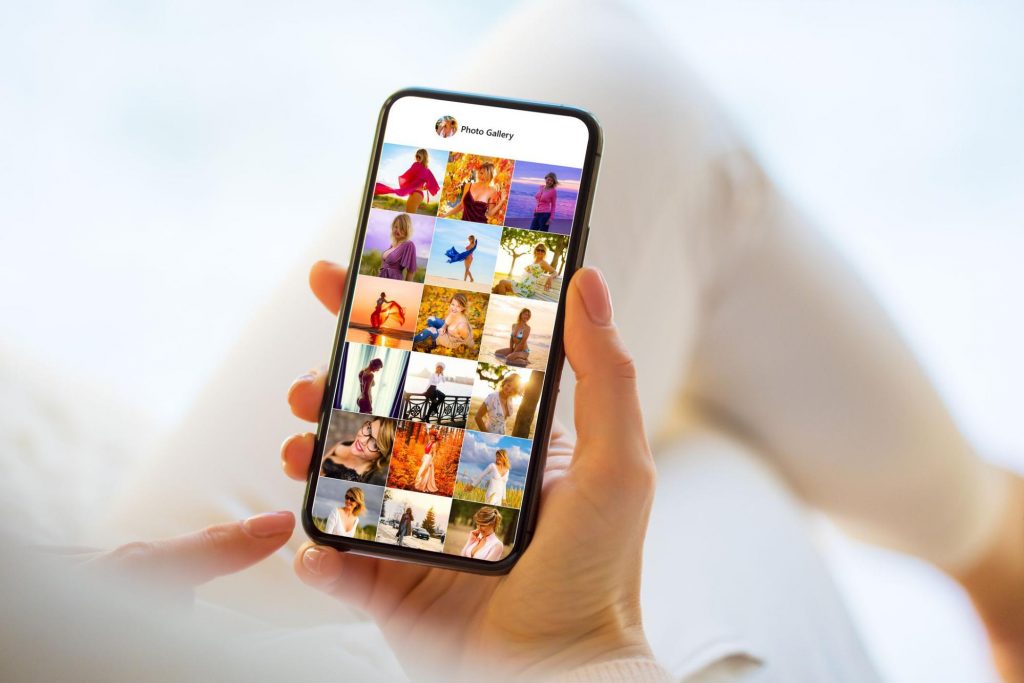 To enable the feature, you need to make sure that you're using the most recent operating system of Android. 
If not, then install it and update your Instagram app to its latest version if you haven't already done that. Then, go back to your device and find the phone's Settings option. 
Search for Display and tap on the Advanced option present in the list. From here, you can easily select the dark mode from the theme menu prevalent on your device. 
Using the System Default Settings
With the latest update of Instagram, you not only get improved scrolling and more features than ever on the app, but you also get to select exactly how you want the app to be. For this feature, go to the rightmost tab on the bottom of your screen that takes you to your profile. 
Now, on the top right corner of your screen, select the Menu button. It will be present in the form of three parallel horizontal lines. A menu will open up, which will have the Settings option at the bottom of the screen. 
In the subsequent menu that opens up, the last option will be that of Theme. You can select the dark theme for the night mode, the light theme for the day mode, or the third option called System Default which will automatically change the theme of your Instagram based on your phone's overall settings. 
The Bottom Line 
The Instagram night mode feature has many benefits for both personal and professional aims, while also making your experience better. It saves your battery, lets you scroll for longer without tiring your eyes, and helps you stay focused on other aspects of your work.
Give your eyes and phone battery a much-needed rest by using night mode on Instagram.
Spanish version: Aprende cómo activar el modo nocturno en Instagram