Meditation and mindfulness have been around for thousands of years and for good reason. Apart from helping us cope with stressful and challenging situations in life, practicing both help me to get further in touch with myself with the use of techniques to make me feel calm.
In the advent of technology and mobile apps, such practices have become more accessible to me and other practitioners in need. One of these applications today is no other than the popular meditation app Headspace.
Touted as an effective way to manage stress, come along and learn more as we explore what Headspace has to offer. Below are some topics I will touch on and hopefully introduce you to a world where you can help get in control of your own mind.
Getting to Know the Headspace App
Main Features of Headspace
Downloading Headspace
Learn How to Use the Meditation App
The Best Way to Rest After Work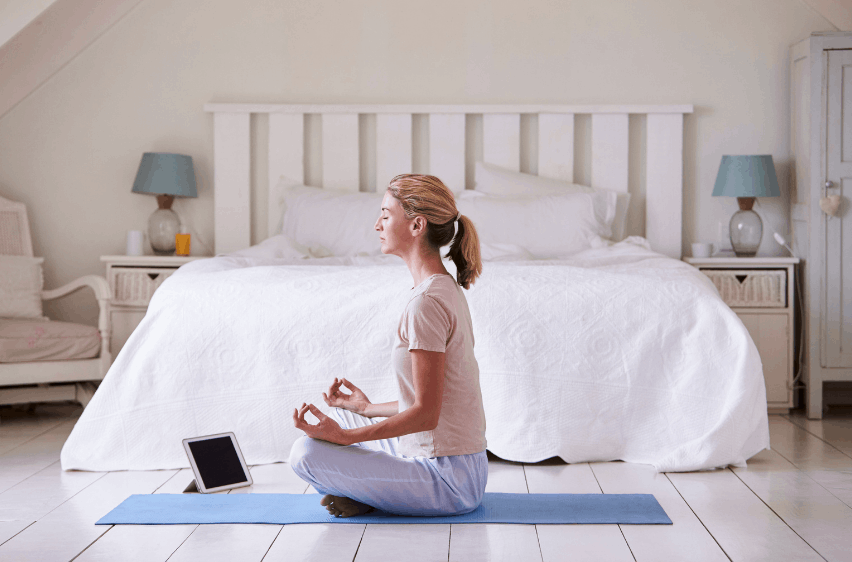 Getting to Know the Headspace App
Headspace is a meditation and mindfulness app. It serves as a leading resource in providing users access to an array of content and guided meditations. It aims to improve our general health and wellbeing through its series of exercises.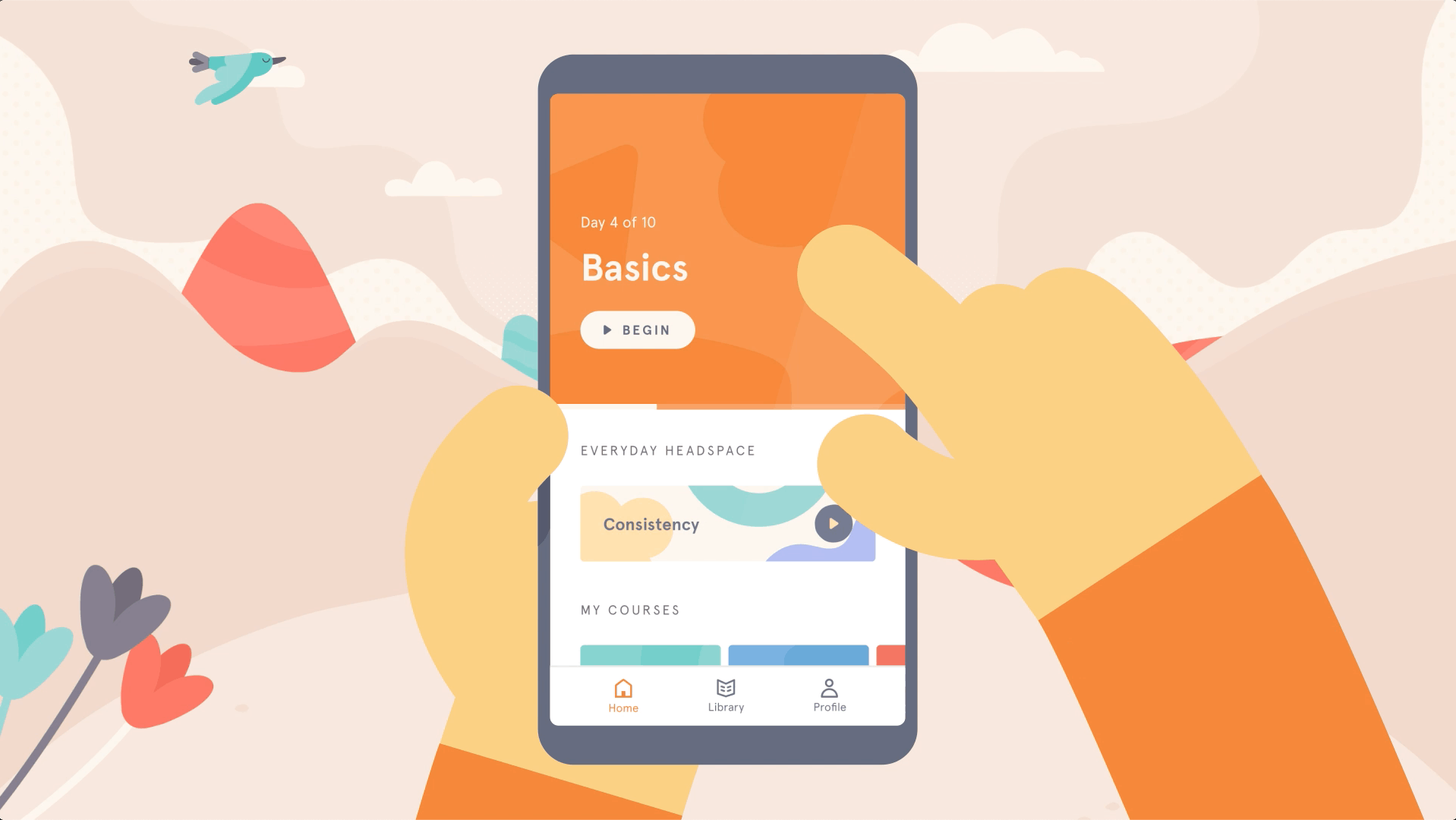 Made for beginners like me who are looking to venture into meditation, Headspace provides us with the foundation and building blocks that allow us to gain a deeper understanding of why meditation exists in the first place, and how it is beneficial, through a series of sessions.
With this application, I have learned to undergo a journey towards contemplation and mindfulness in just about everything I do. In many ways, I believe that it goes beyond catering to our mental health. It also explores avenues for work, study, and our physical wellbeing.
By giving us an extensive range of exercises and guided meditations, I've learned to be more hands-on when it comes to building my health from the inside out. From techniques and practices ranging from relieving stress and anxiety to building focus, this app certainly has a bit for everyone.
How the App Works
The Headspace app works by giving users access to different guided meditations. These meditations often target varying concerns, such as lack of sleep, stress, and anxiety, as well as dealing with relationships. There are also exercises and challenges that we can do to further our meditation.
It comes with 3 basic packages within 10 sessions. Each of these packages comes with meditations we can choose from, with each practice ranging from 3 to 20 minutes. During most days when I am busy or in a hurry, I find that 3 or 10-minute sessions are enough to get me going throughout the day.
After using, downloading, and unlocking the 3 basic packages, we have the option to expand our collection and get more packs for a fee. These courses outside the free basic packages are more intensive and focus on areas such as self-esteem and connectivity with the world.
Main Features of Headspace
This application is built to help bring users into a meditative state of mind. In my case, this app aids in getting me into a contemplative and relaxed mood with the help of its guided sessions. Each session is designed to address different areas of interest such as focus, sleep, movement, and mindfulness.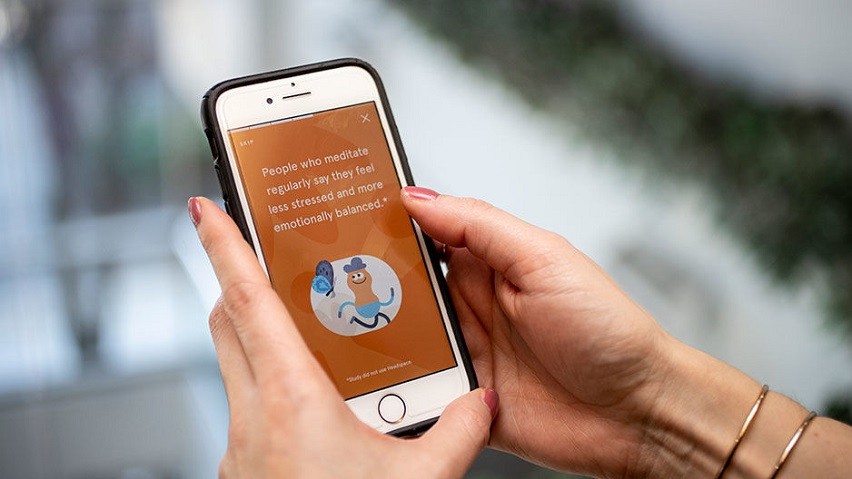 In fact, I found this application helpful for beginners who have no experience meditating. It comes with free tutorials that teach everything about the basic practices in meditating. With all of these, this app helped me create a meditation practice that best fits my needs, personality, and lifestyle.
The app contains guides for long and short exercises, so I can choose longer sessions whenever I have the time, or I can simply start a 3-minute short session on days that are jam-packed with tasks. Aside from session length, the app also lets me choose the experience level and target areas of each lesson.
What I like best about Headspace is it really does help me get into the right headspace for meditation. It aids in creating the right conditions and environment to help me achieve the results I am looking for. It comes with built-in sounds, images, and animations so I can easily slip into a more reflective mood.
Unique Courses for Specific Purposes
To better access the guidance this application offers, I can simply browse through the different courses in its catalog. Through these courses, I can learn different techniques that help me effectively handle challenges such as stress, anxiety, lack of focus, and sleep issues.
This meditation app carries a number of courses right on its platform. These guided meditations include lessons on how to manage anxiety and let go of stress, how to fall asleep with minimal issues, and how to concentrate and prioritize better, as well as how to be more productive and creative.
For those needing energy for the day, I can find courses for movement & sports, physical health mindfulness, and waking up. With these specifically designed courses, I can easily access the lessons that I need depending on my current needs.
Downloading Headspace
Those who find this application useful can easily snag it from the Google Play Store or the Apple App Store. It is available on devices running on iOS or iPadOS and Android, as long as they have compatible versions particularly iOS or iPadOS 12.0 or later and Android 5.0 and up.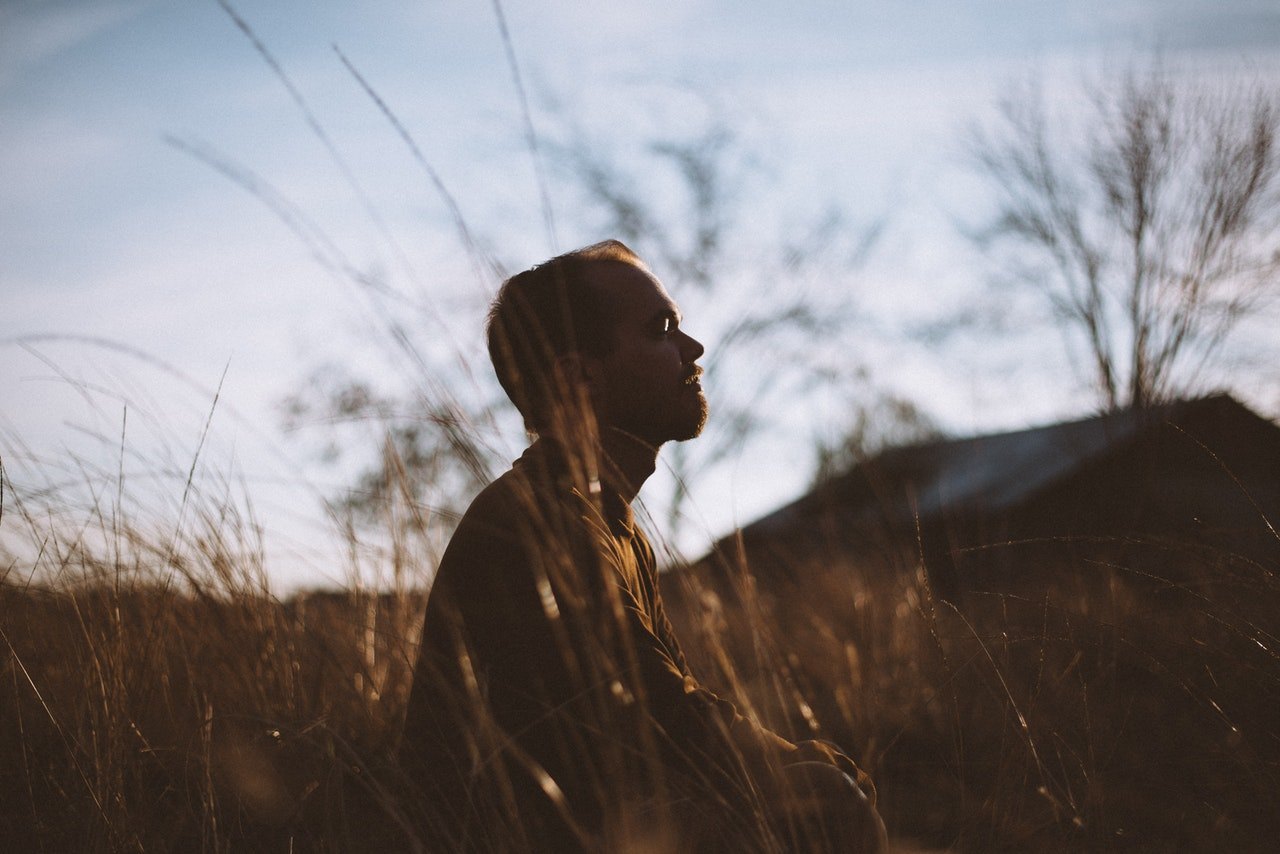 To download this application, simply head to your app store and type the app's name, Headspace, into the search bar. Then, just need to tap on the 'Install' or 'Get' button, which will initiate the download and installation process. During this time you may be required to confirm any required permissions.
Once the app is on my device, I can launch it from my home screen or app drawer. If this is my first time launching the app, I will need to provide the permissions requested by the app in order for it to work properly.
Keep in mind that an account is needed in order to effectively track progress, access favorite lessons, and other details unique to the user. For my first time, I will need to create an account, which I can then use whenever I log into the Headspace app.
Getting the Premium Subscription
One thing that makes me really like this application is that I can use it for free for a few days after downloading. This means I can access all the essential features of the application. However, the free version is a trial only so it does have limitations. If you want to make the most out of this app, your best bet is to go premium.
You can do this by getting a paid subscription, which can cost a few dollars. The good news is its cost-to-value ratio is high as the paid version offers exclusive features and additional functions that can help achieve the mindfulness and effects you may be looking for.
You can get a monthly subscription for $12.99 or an annual subscription for $69.99. I can also choose to pay for Headspace Plus for $94.99. With such in-app purchases, I can access all the essential features and more as long as I am subscribed.
Learn How to Use the Meditation App
Whether I am using the free trial or I am subscribed to a paid plan, I can easily start using the application as soon as I sign in to my account. Then, I can start browsing the different categories and lessons within each classification. This way, I know exactly what the app can offer.
I can also look into the different modes offered by the app such as the Focus, Move, Wake Up, and Sleep Modes, which are specifically designed to address the issues they are talking about. These Modes also come with sounds and images that can help create the right ambiance for meditation.
Making the Most of the App
The best way to make the most out of this application is to explore what it has to offer. For beginners, it is best to start with the Basics lesson to familiarize themselves with the practice of meditating. Then, they can move on to more complex sessions.
For those of us with more experience, I recommend looking directly for the type of lessons that I need. Should I find myself stressed, I navigate to lessons addressing this issue. The same goes for other challenges. This lets me take care of the challenges I am facing head-on.
The Best Way to Rest After Work
After a long grueling day at work, whether I worked remotely or on-site for the day, I find meditating to be a great way to unwind. Headspace helps me get into a more relaxed mood for the activities I plan to do after work.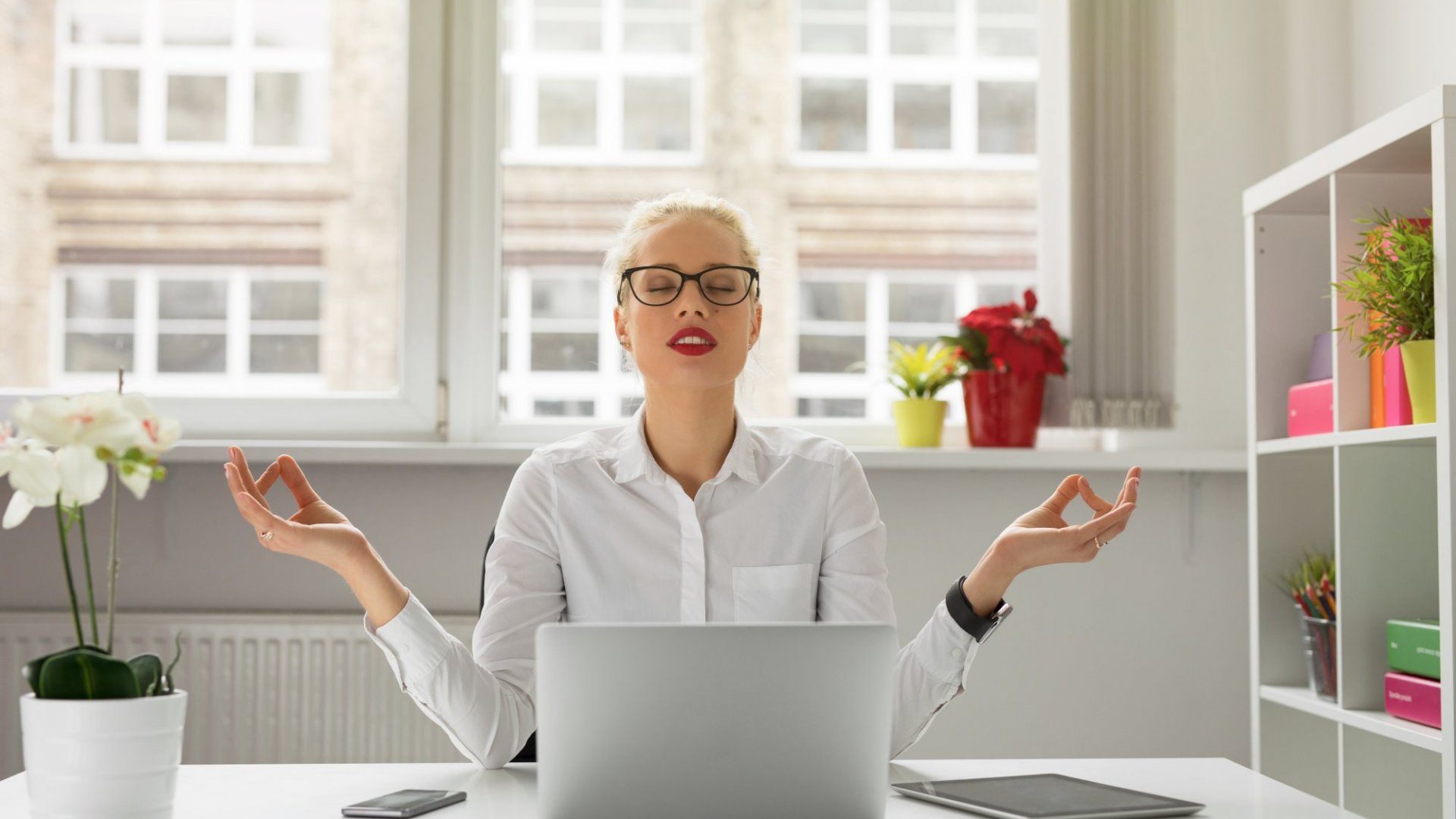 I use the Move Mode to release stress and tension through physical exertion. Sessions under this mode include various quick workouts and 28-day courses, even audio guided-cardio exercises.
If I want to do things related to my hobbies and passion projects, I slip into the mood with the help of the lessons designed to help me focus.
Use Sleep Mode for a Restful Slumber
Now, a long day at work and play is definitely tiring, and the best way to end it is to have a good night's sleep.
To some, this may not be a problem, but to individuals like myself who have trouble falling asleep, the best way to go is to meditate before going to bed.
Headspace carries a selection of guides, music, and sleep casts to help me get into a calm and peaceful mindset. These lessons are created to help us fall asleep faster, get better quality sleep, and even improve our sleep cycles.
Conclusion
Headspace is one of the best applications for practicing mindfulness in my daily life.
With the help of Headspace, working individuals like me can start becoming more aware of how to conduct myself in front of others, as well as how I think, and how my body connects with my mind to live a holistic and overall healthy life.