If you like taking pictures so you can look back on memories someday, you need excellent storage. For me, Google Photos does that job well. This photo storage app allows you to keep as many photos as you want.
I'm fine with Google compressing my photos if they are bigger than 16 megapixels as long as I don't have to worry about exceeding a limit like 10 GB or 20 GB.
What's even more fun is that I get to add a little twist to my photos. The Google Photos app can produce animated GIFs, stitch together multiple pictures to create a neat panorama, and turn all my images and videos into 'stories.' Let me share more with you about all of the incredible Google Photos features.
How Google Photos Works
How to Download Google Photos
Top Features of Google Photos
Creating Albums with Google Photos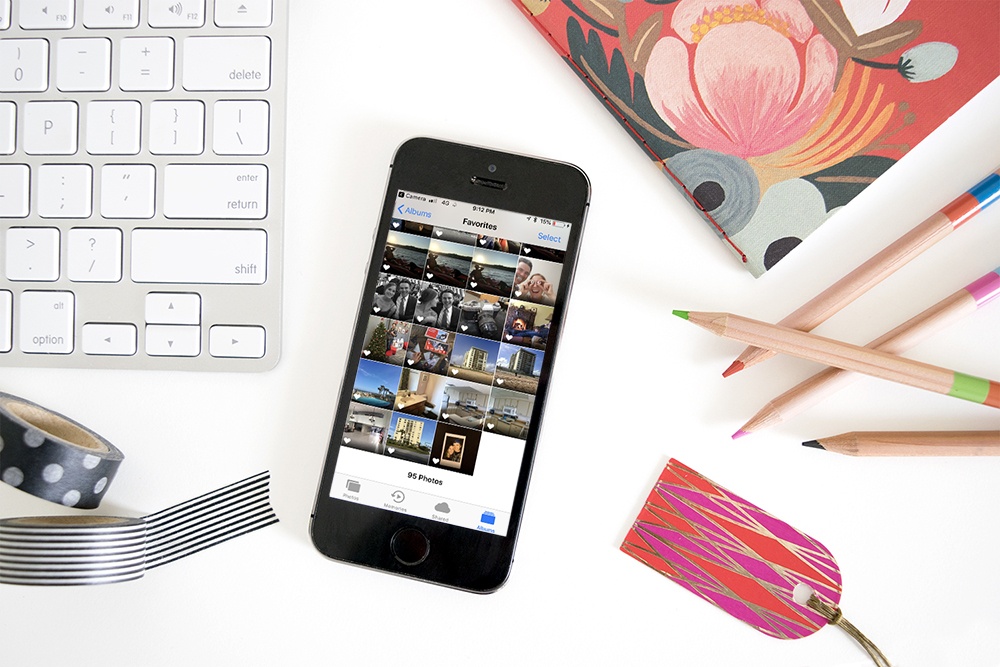 How Google Photos Works
When it comes to storing my photos and videos, Google Photos is my go-to app. Released in May 2015, Google Photos has attracted over 500 million users and 1 billion downloads only two years after its launch. Last year, the app and its logo underwent a redesign.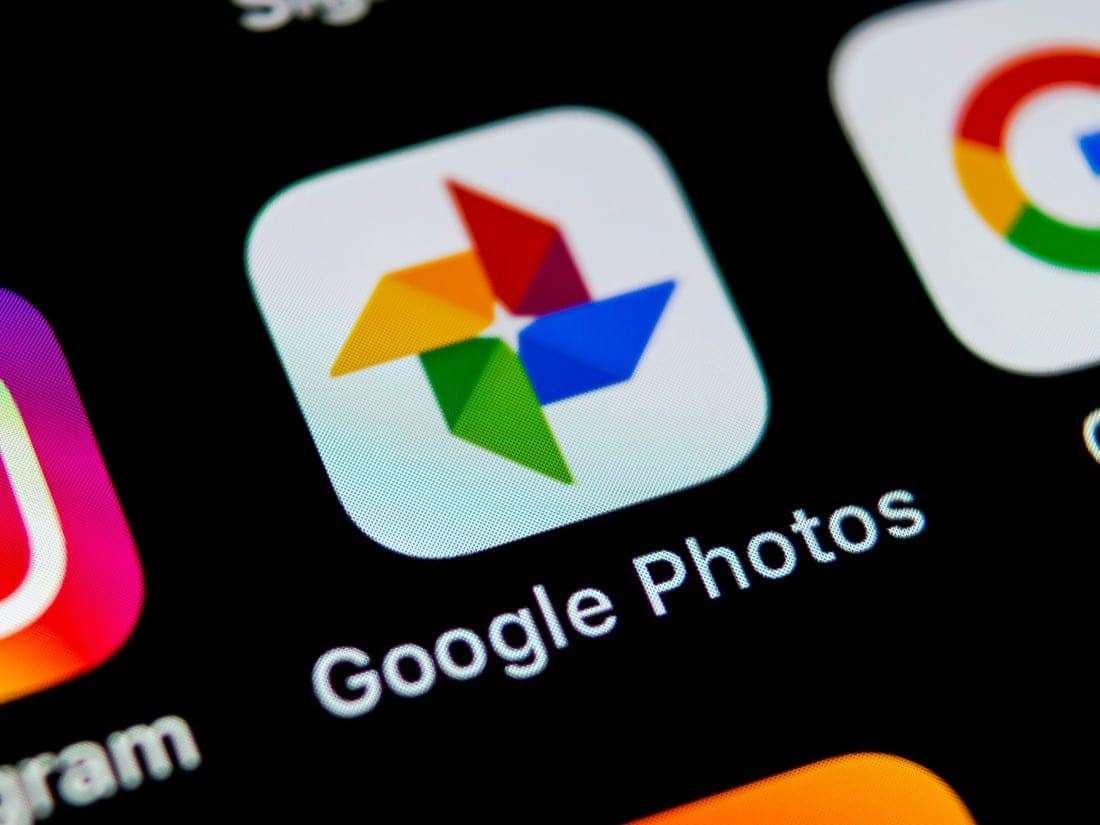 There are so many things to like about Google Photos aside from automatic storage and backup of my pictures. First, it's compatible with other devices so I can use all its features without complication. With Google Photos, I can organize, manage, and share my photos with just a few clicks.
I can also enhance my content using Google Photos' image and video editing tools. Through the editing feature, I get to apply filters and make adjustments to the lighting, color, and brightness. Edits like cropping and rotating the image are also available.
You'll see more detailed adjustments when you tap the arrow next to brightness or contrast. For editing videos on Google Photos, the available tasks include content cropping, image stabilization, and video rotation.
Content Protection
As of November 2020, there are over 4 trillion photos stored on Google Photos. While this is an impressive feat, concerns about data protection and privacy do exist. With this, Google encourages users to be responsible when posting and uploading content to the app.
Users should avoid storing or distributing other people's personal or confidential information without permission. Examples of this information include U.S. Social Security numbers, credit card numbers, bank account numbers, personal health documents, and images of signatures.
Also, it's important to stay active on the app because Google may delete your content if you're not uploading new content at least once every two years.
How to Download Google Photos
You can download Google Photos for both Android and iOS. If you're an Android user, just go to the Google Play Store. Look for "Google Photos" and click on "Install." Once you've downloaded the app, you'll automatically get up to 15 GB of media storage.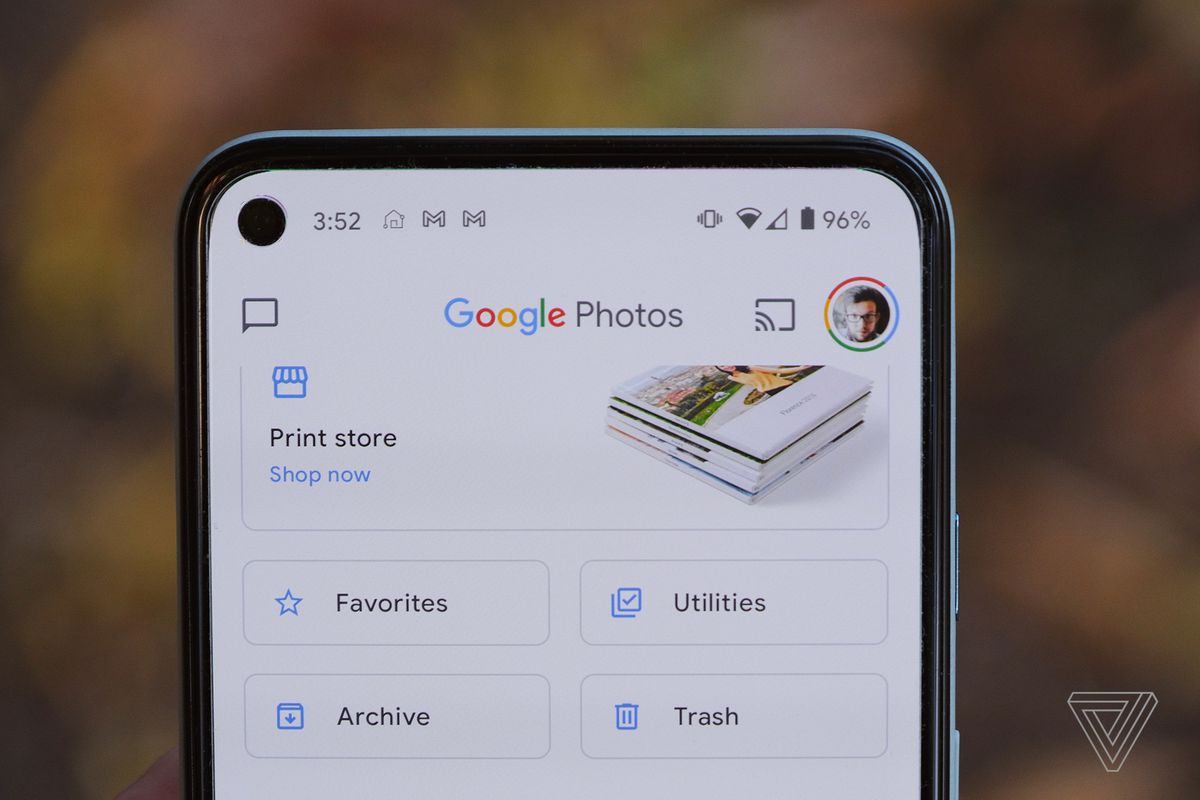 If you are an iPhone user, go to the App Store and search for "Google Photos" using your search bar. Once the results appeared, click on "Get" beside "Google Photos." You also have the option to go to the Google Photos website to view and access your stored images and clips on a computer or mobile web browser.
Once you've downloaded the app, you'll get instant access to a gallery containing all the images and videos. They are usually categorized by date, with the recent files at the top. As for the Albums section, you can store images and videos into groups like Places, Videos, People, Things, Animations, Collages, and Videos.
The three storage settings of Google Photos are "High quality," "Original quality," and "Express quality." Photos with up to 16 megapixels and videos up to 1080p resolution belong to "High Quality." On the other hand, original quality is for photos and videos that retain their original resolution and quality.
Google Photos Subscription
Starting June 1, 2021, the 'high quality' free photo backups will no longer be unlimited. There is already a fee if you exceed your 15 gigabytes of free storage. Google reportedly made this decision to minimize ad-based revenue and attract more subscriptions.
You can subscribe to Google One instead. Your current photos will be retained, but the new ones will be counted under the user's storage quota shared across Google Drive, Google Photos, and Gmail.
Meanwhile, Pixel users won't be affected by this change, and they can continue uploading photos at 'high quality' for free even after June 1, 2021.
Top Features of Google Photos
Apart from editing images and videos, Google Photos is packed with tools that will make your experience with the app easier and more fun. For instance, Automatic Backup allows me to make a copy of all pictures and videos on my gadget. This means that all my stuff is stored in the cloud.
What makes it easier for me to navigate Google Photos is its Smart Search feature. I can search for images using any keyword: if I search for "clothes," the app will show photos of clothes. If I type in "California," the service will display images relevant to the state.
Google Photos comes with a useful feature called Assistant, which compiles images that are similar to each other. It automatically groups them into albums and collages. It also detects duplicate files to help you reduce storage space on your device.
The app also has a Memories function that shows you pictures or videos you uploaded on that date in years prior. It's a fun way to be reminded of your content without scrolling back. I also like how the images are sorted automatically chronologically on the main page, the same way they would typically be stored on my device.
Digitalization of Old Images
With Google Photos, I am able to produce digital copies of my analog photos and store them online. The app can scan them, remove distortions, and preserve their color and original look. To do this, place the photos on a flat surface where there is good light.
Take a picture of the photo and then upload the digital image to Google Photos through your computer. To further enhance the image, you can use the PhotoScan app, which functions as an image scanner. If you want to share your digitalized memories or any other images you have on the app with specific people, you can do so by going to Settings, choosing the option of adding a partner account and entering the address and email.
When I share a photo or album with friends and family, they get to "like" my photos by tapping on the heart icon. The images saved on my phone can also be used as live wallpaper. The pictures are cycled automatically through the home screen.
Creating Albums with Google Photos
While there is an Assistant feature, I can still create and organize my own content on Google Photos. To do this, I just choose the photos and videos I want to include in an album, collage, or clip. I can also delete or rearrange the images.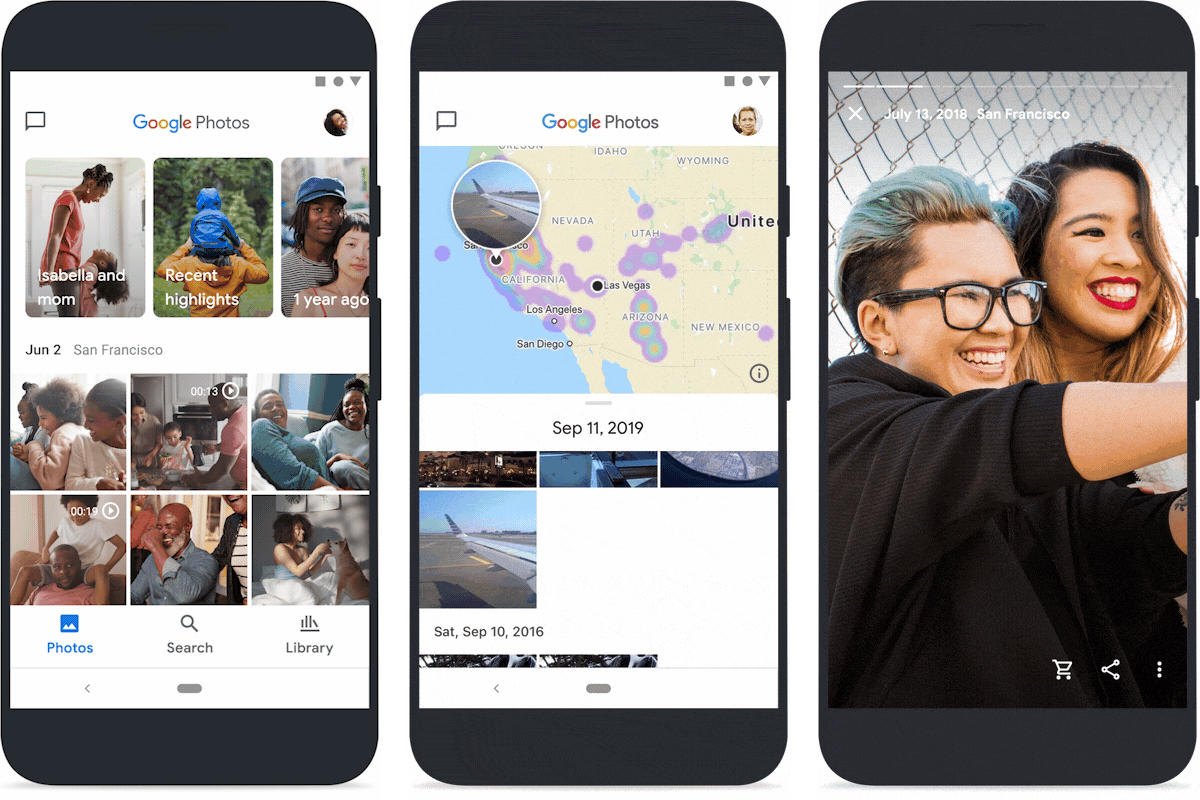 Transferring photos from other devices or platforms to Google Photos is also easy. For example, if your images and videos are on your phone or laptop, just download the Google Photos app to your device. Then, the photos will automatically begin backing up your photo library.
If you have a Flickr account and you want to transfer your photos to Google Photos, you may want to look for third-party apps that will help you download multiple files. You can use Pictogo for the transfer, and Google Photos will allow you to edit the data of the files, such as the dates the pictures were taken.
Filtering the kinds of photos you see in your library is possible, and this is the same feature that allows you to hide someone's picture. Go to the search bar and expand the section that displays the faces of people. Tap the person that you wish to hide, hold on to it, and then choose "Hide" in the upper right corner.
Removing the Location Data of Photos
Storing photos to Google Photos means storing its properties, including location, as well.
To automatically remove the location data from your pictures and videos, go to Settings and tap "Remove geo location."
However, this doesn't get rid of geolocation data for stuff that you share "by other means" in the app.
Conclusion
Google Photos makes digital photography more fun with its versatility, navigable interface, and fascinating editing functions. Storing photos is easy with Google Photos especially when you are traveling or when you need to capture a moment right away.
As long as you know the size limit of your photos, the policy on data protection, and your preference when it comes to styling images, you will enjoy organizing and storing your photos in the Google Photos app.