I was so excited when Disney launched Disney+, promising to include all the classic Disney movies and television shows. And they did not disappoint: Disney+ is a place where everyone can enjoy all the contents of Disney such as Pixar, Marvel, Star Wars, and National Geographic.
As a long-time Disney fan, I can say that this is a gift for the fans and followers of this content. We get to watch all of these movies and series on just one platform and across different devices like our phones, televisions, and laptops.
Disney+ wants its users to experience watching the movies in the comfort of their homes. Check out below what content you can enjoy on Disney+ and how you can subscribe to enjoy the perks.
All About Disney+
Disney+ Contents
New Releases on Disney+
Disney+ Subscription Perks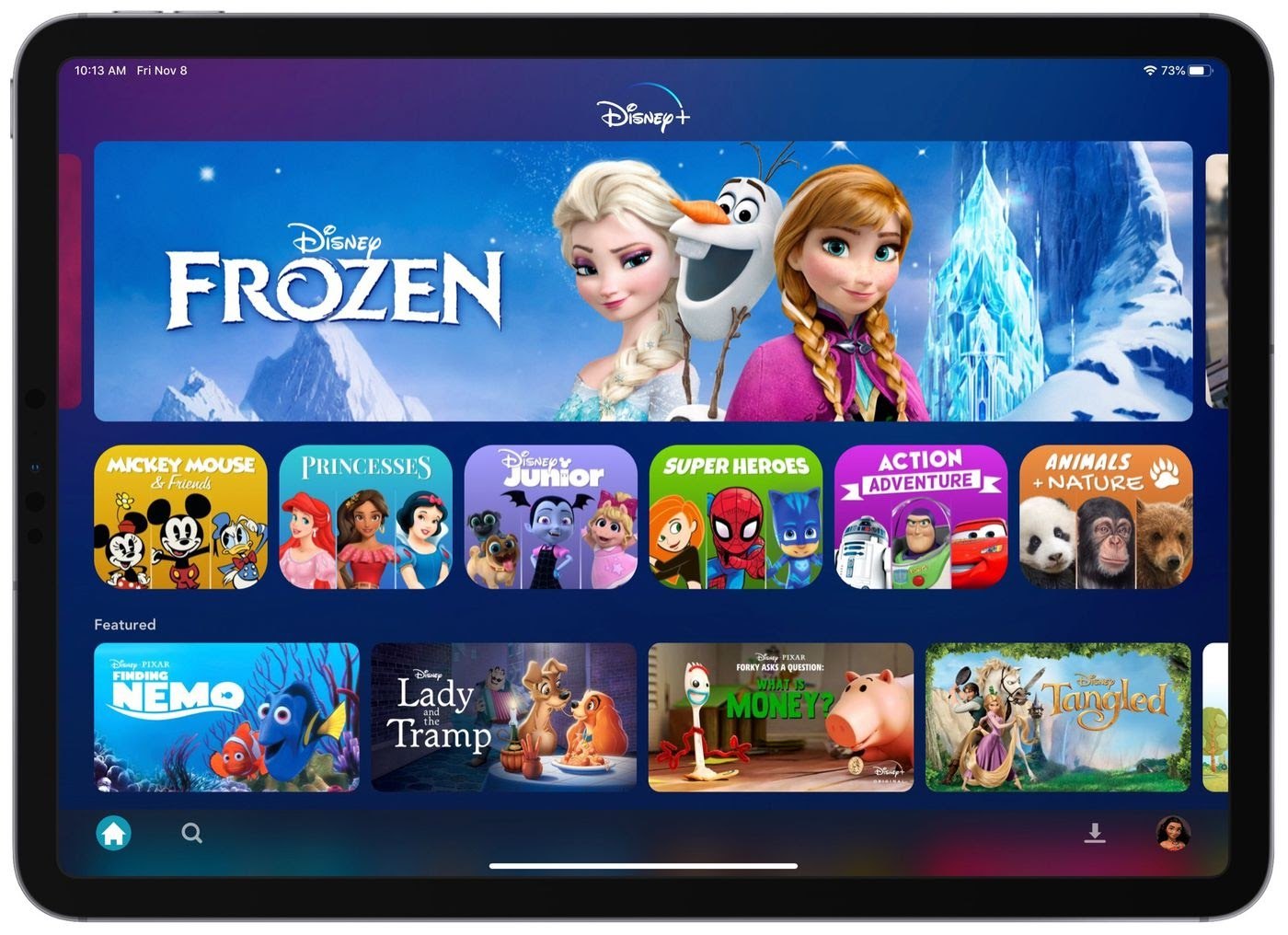 All About Disney+
Like any other streaming service application, Disney+ aims to let people have access to their favorite Disney shows and movies from the comfort of their homes, phones, and televisions. It is also known to have a great user interface and other amazing perks will in which the users can easily navigate and explore.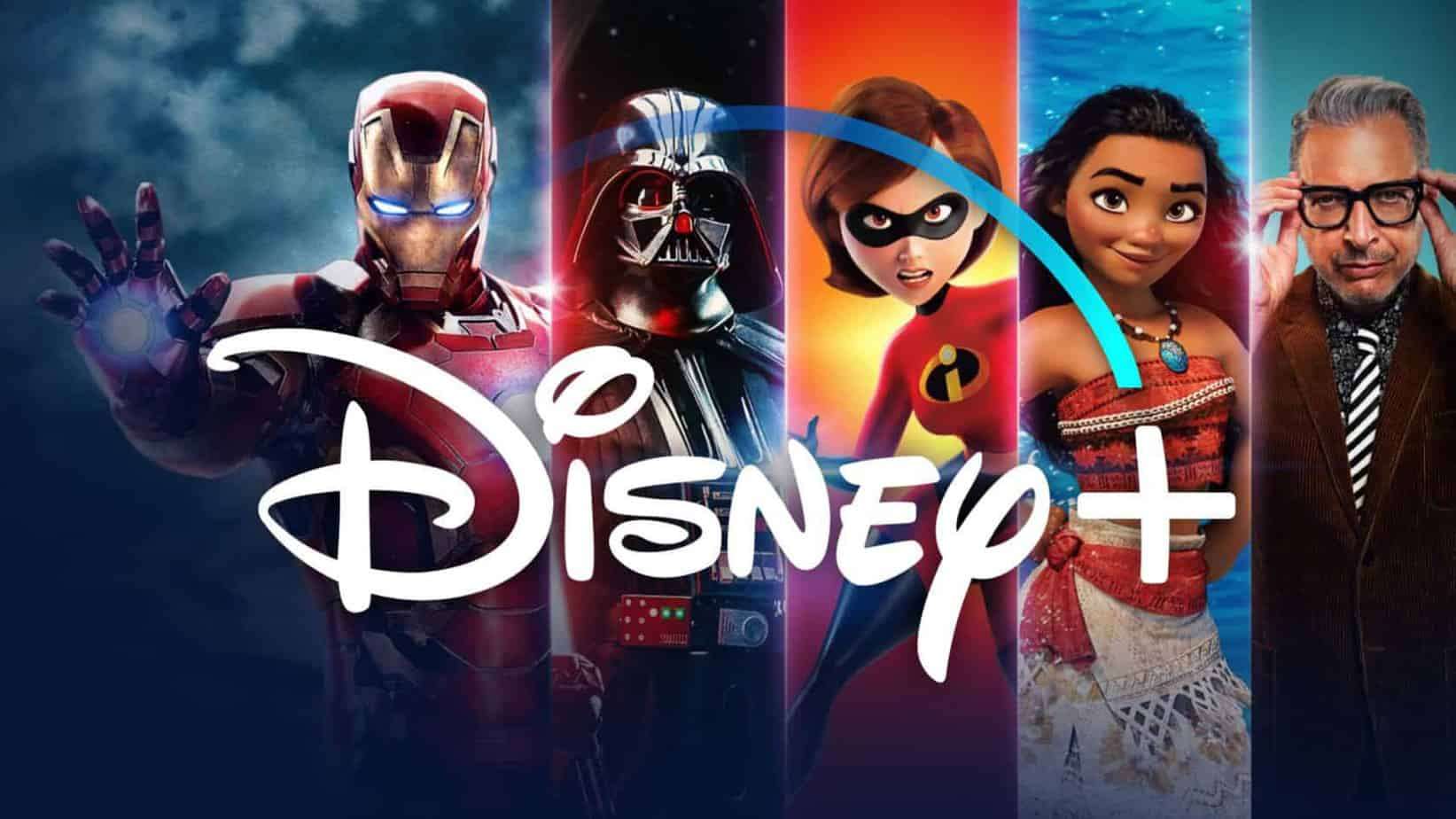 Though considered to be just a new streaming application, Disney+ has an incredible amount of content already as Disney included all their produced movies and television shows. The company also added all their owned or licensed content such as the National Geographic shows.
The Walt Disney Company launched the Disney+ application in late 2019. The application is available in Google Play Store, iOS App Store, and Microsoft Store. It is free to download on your mobile phone, but you have to pay for the subscription to enjoy the perks.
Disney+ can also be played across different brands of smart television, Apple TV, and others, but you need to connect your Google Play or App Store account to install or access Disney+ on your television. At present, the app is only available in limited countries across North America, Europe, and Asia, but the company plans to reach more countries as soon as possible.
Disney Subscription
I strongly suggest subscribing to Disney+ as you really do get your money's worth. You can enjoy all the contents and perks of the streaming service for only $7.99 per month, which is relatively low compared to the rates of other streaming services.
When Disney+ was brand new, I tried the 7-day free trial to see whether the application was worth subscribing to. Based on my experience, it is indeed worth the money. At present, Disney has limited the 7-day free trial period to only certain countries and areas only.
It is easy to subscribe to Disney+: just need to go to their website and sign up. You need to provide your email and payment method. Disney will also ask you for some basic information to complete your profile. Lastly, you must choose whether you want the monthly subscription that costs $7.99 or a yearly subscription that is $79.98.
Disney+ Contents
As a self-proclaimed Disney Channel baby, I grew up watching Disney television shows and movies. It is a great delight that Disney decided to compile all their content into one place, giving me access to all the contents 24/7.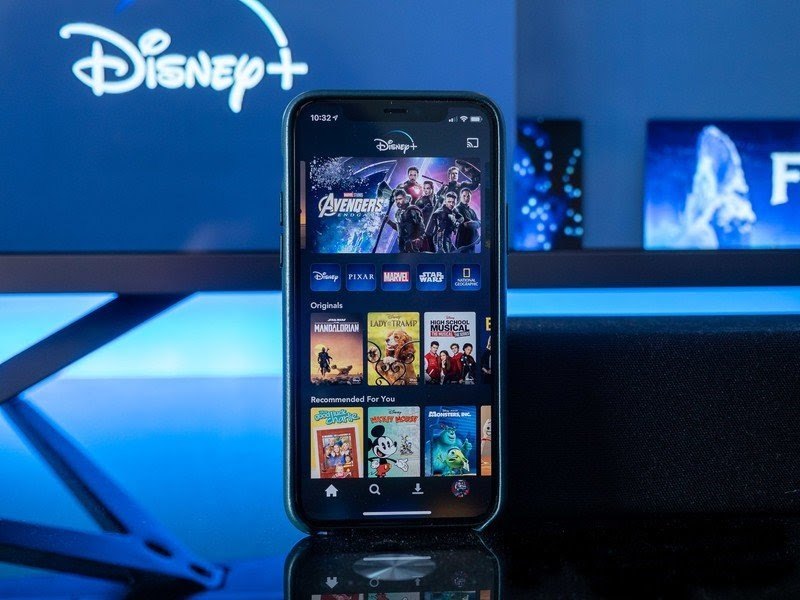 The company also included shows and movies across their other production houses. Now, I can freely enjoy watching content produced by Disney, Pixar, Marvel, Star Wars, and National Geographic.
As mentioned, the content on Disney+ is not only limited to a certain age group. All members of the family can watch and find their favorite shows and relive the nostalgia. For the children, Disney+ have children-oriented shows and movies from Pixar and Disney.
For young adults, they will surely love the Marvel content. They can also explore the National Geographic episodes for knowledge and learning. Lastly, for the parents or old-at-heart, the classic shows are in Disney+ as well. You can binge-watch all 32 seasons of The Simpsons and other shows and movies released in the late 20th century.
Disney+ Exclusive Contents
Aside from a large pool of released Disney-produced shows and movies, the company surely knows how to attract more viewers and users like myself. The subscription includes some exclusive content that was never released to the public before.
This means you can only see it on Disney+. I have been dying to find more Marvel content, especially the behind-the-scenes footage, and with Disney+ my wish has been fulfilled. The app also contains some documentaries or 'making of' films and shows.
There are also many other exclusive television shows and movies that you can only watch on Disney+ like High School Musical: The Series, The Mandalorian, Marvel Project, and a lot more. I would say that I need more than 24 hours a day to watch and enjoy all those exclusive content.
New Releases on Disney+
The company makes sure that all content in the application is updated with the new releases of episodes of television series and movies. I can follow a television series on the app because the contents are uploaded in real-time or as soon as it is released.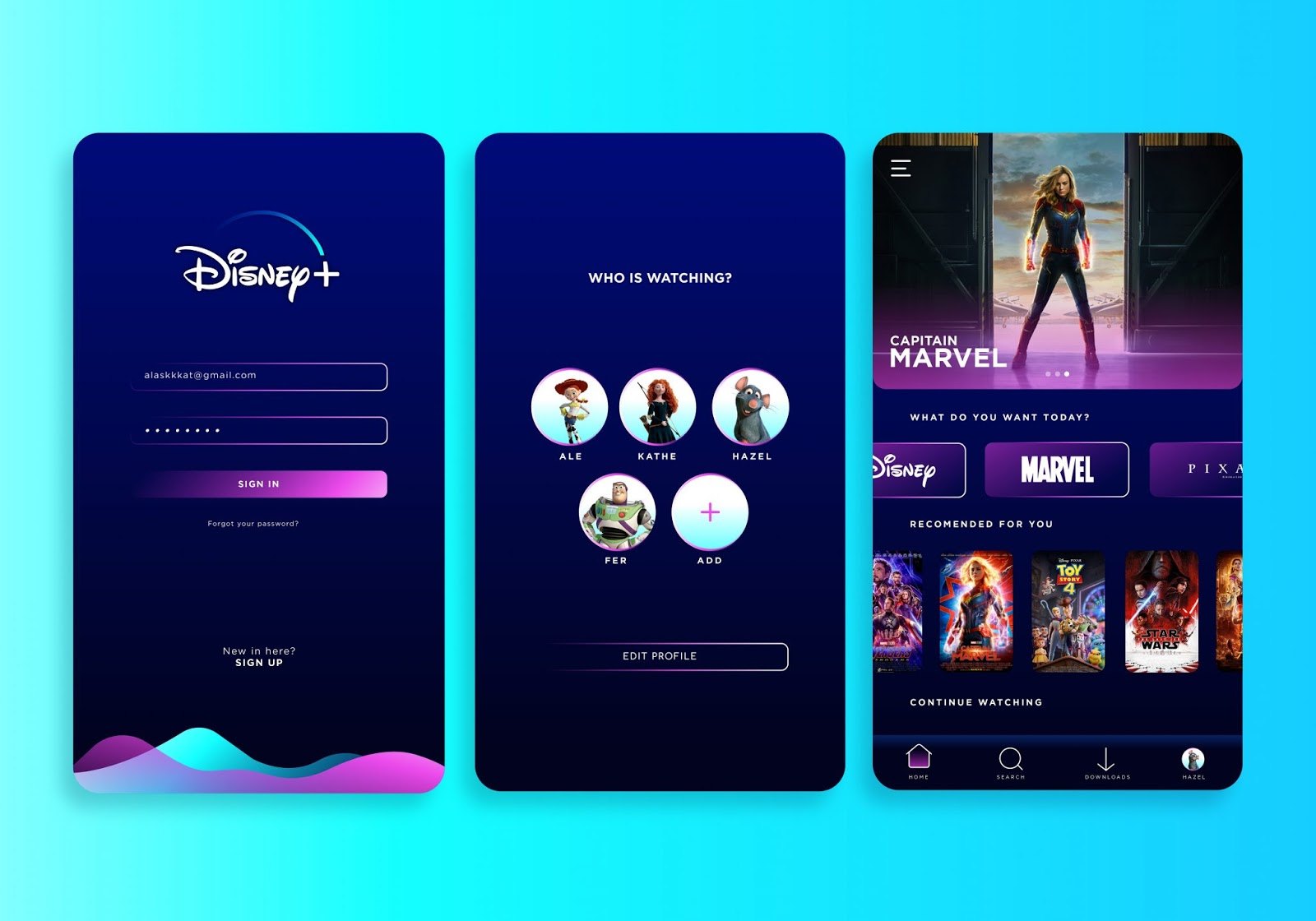 One of the most interesting features of Disney+ is that it brings home the cinema or theater experience in your home. Why? You can watch the movies that are released in theaters worldwide on your phone or your televisions.
Some movies are only released on Disney+ as exclusive content. With that, I do not have to bother lining up in cinema queues to buy tickets or popcorn to enjoy the movie. Also, I do not have to worry if I can catch up to the last full show. Disney+ gives me the power to watch the movie any time I want, and I can prepare whatever snack I want to enjoy while watching.
I just have to pay an extra $30 to access the newly released movie. Recently, I spent $30 on Raya and The Last Dragon. Just a tip, if you do not want to spend additional money, you can choose to wait a while instead as Disney will make the new releases available for free eventually.
Video Resolution on Disney+
I am confident to say that you will not miss out on any theater-like experience when you subscribed to Disney+ because all the video content is of high resolution. Whether you are watching on your phone, desktop, or television, you will get the same quality of the video.
The company ensured that all videos they release are all 4K resolution, so it means all the users can enjoy the movies and shows in their finest form. Also, all Star Wars content is Dolby Vision HDR remastered, which means that you can see all the smallest details even on the older movies.
Lastly, Disney+ automatically adjusts the aspect ratio of the videos depending on the device you use for watching. So, the quality of the video will not be compromised. Get that HDR experience of the movie in your home just like how it is in theaters!
Disney+ Subscription Perks
For a $7.99 monthly subscription, I already got my money's worth with the quality of the videos that I experience on Disney+. But, Disney has been generous in giving some more interesting and amazing features to complete the experience on the app.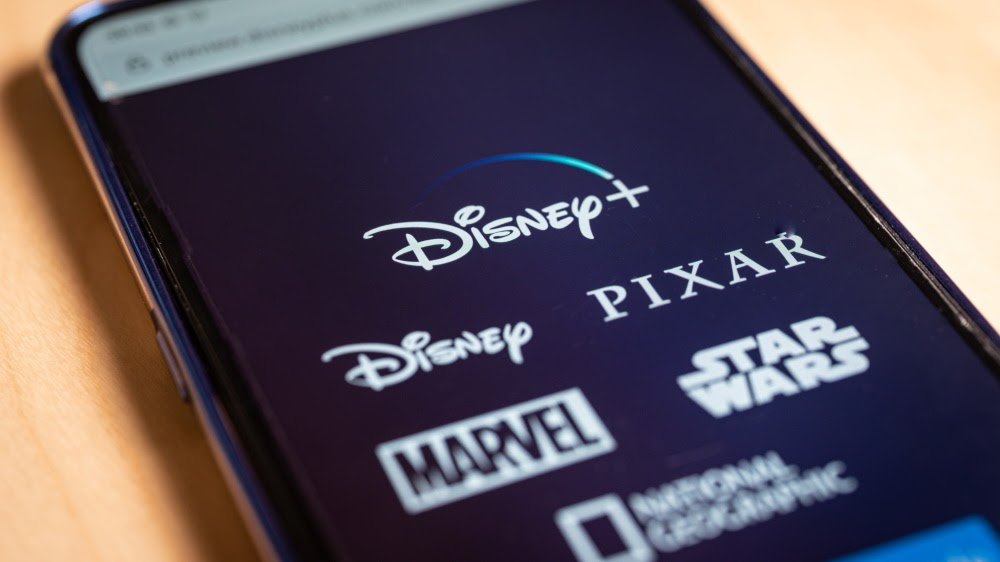 Like other streaming services apps, Disney+ allows you to stream the content simultaneously across several devices. The application only allows four devices to use it if a user is watching television shows or movies at the same time.
Disney+ also lets its users download the videos they want to watch online. So, wherever you go, whether the place has an internet connection or not, you can still have access to your pre-saved content.
Also, in one subscription you can create up to seven profiles. All members of the family can get their personalized experience through recommendations and lists created by the app that will suit their personal preferences based on videos they usually consume.
GroupWatch on Disney+
I will not deny that I enjoy watching movies or series when I am with my friends. Disney+ offers a way that I can enjoy watching its content with my friends even when we are in our own houses.
This is through the GroupWatch feature on the app wherein I can watch videos with up to five of my friends. Disney+ allows a group of six users to watch a movie or show together. Everyone can pause, play, repeat, and other features that the friends will experience at the same time.
Also, there are reaction buttons to communicate with the group your emotions or feelings towards the scenes. All the users to be invited on GroupWatch must have a Disney+ subscription.
Conclusion
Disney+ is not only for a specific age group as it caters to the streaming preferences of all members of the family. The app has content that is children-oriented, knowledge-oriented, piques the interest of young adults, and classic shows that will make us older adults take a trip down memory lane.
Everyone can get to experience the best of Disney+ at an affordable subscription rate. Get access to the content, including exclusive Disney+ content, 24/7.