When I visited my friends in Asia, I quickly learned about the LINE application. LINE is Japan's largest social networking site that once came from humble beginnings.
The instant messaging app was brought to life after the Tohoku earthquake and tsunami to help people communicate with ease during such a disaster. Since then, it has exploded in popularity, and people continue to use it as their main form of instant messaging.
In this article, I'm going to share with you everything I learned about what makes this chat and video calling app unique, and why it is all the rage in Asia.
Free Calls & Messages with LINE
Line Games and Collaborations
Video Call with 200 of Your Friends
Exciting Social Networking Features
Store and Share
How to Make An Account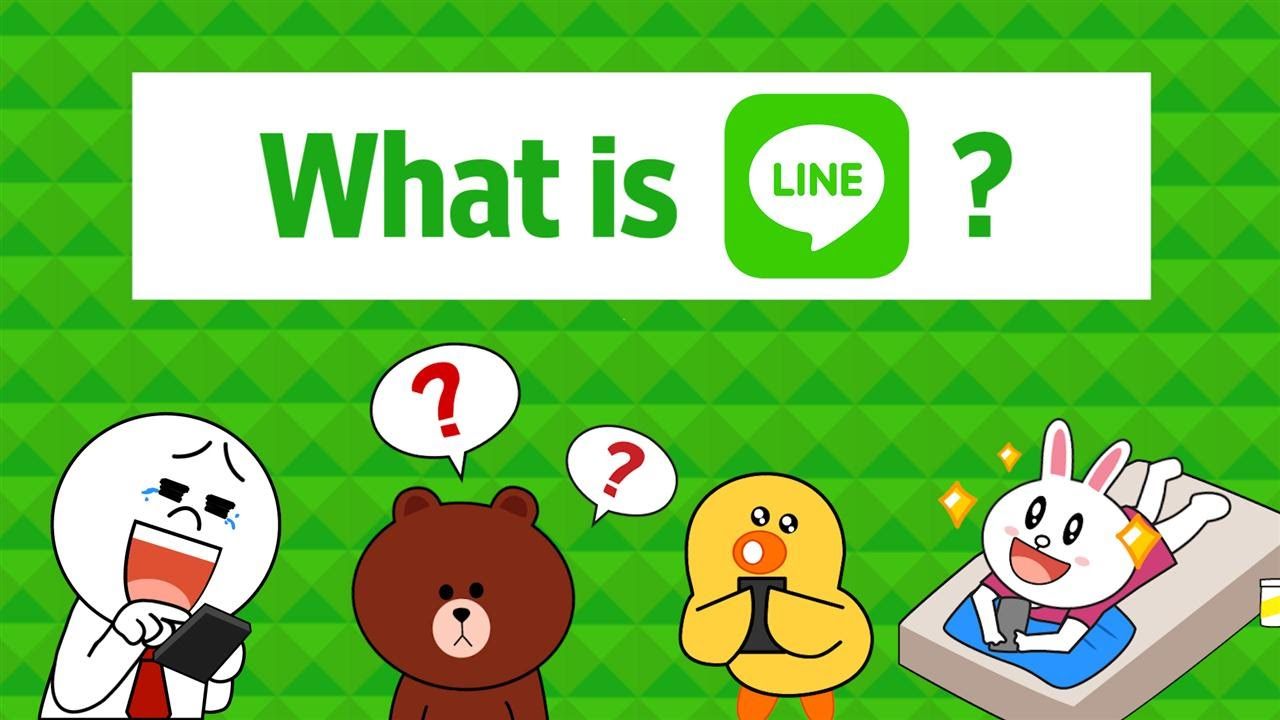 Free Calls & Messages with LINE
During the 2011 Tohoku disaster, internet company Naver developed LINE as a means of internet-based communication for their staff. Soon, Naver decided that LINE was pretty helpful, so they opened their application for the rest of the public too.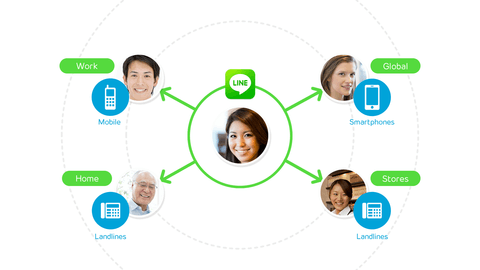 There are around 218 million active monthly users of LINE, and it offers services that are similar to that of WhatsApp and Facebook.
What I like about LINE is that it has widespread features, some of which I never would have expected from an instant messaging app such as a range of animated emojis, virtual stickers, and even games! Its essential features include messaging, texting, news and entertainment, music, and making payments.
The app makes its money through advertising and sales of the mascot sticker figures in LINE. It also has physical stores selling merchandise of the characters in LINE's sticker collections and games.
LINE Characters and Content
Hyunbin Kang, the head of Line Business Office at LINE Plus, claimed that LINE's 'kawaii' user interface and rich content is the reason why the business has flourished dramatically.
It seems to me that using words to communicate is a thing of the past on LINE because the app gives me a range of stickers to use to express myself instead.
LINE developed personalities and traits for its sticker characters, who have since become a massive hit in Asia. These characters, named Cony, Brown, Moon, and James, have different personalities and are so popular that they even have their merch and a cartoon show!
LINE Games and Collaborations
To add to this, LINE has also introduced a game platform to entertain the users. There are many popular games, and the game LINE Pop has also found its popularity in Taiwan and Thailand, apart from Japan.
LINE's sticker collection has been its second-biggest revenue source, and it has also collaborated with Disney in 2012 for the Mickey Mouse sticker pack.
After that, the collaboration introduced 50 more packs, including characters from Pixar, Marvel, and also Star Wars.
How to Use LINE
As mentioned above, you can do a lot more with LINE than talk to one another. There's a variety of things to do, so let's discuss how to use the application and what more you can do with it.
A profile will be what your friends will see when you begin talking to them on LINE or adding them as well. When you click on the 'More' button on the bottom of the screen, you can click the settings icon on the screen's top-right hand corner.
From there, you can edit the profile and change your display name, change your icon and profile picture, and even set a status for your profile. You'll find your ID there too, through which your friends will be able to find you on LINE.
Video Call with 200 of Your Friends
There are many features of this exciting application that makes it stand shoulder to shoulder with social networking apps like Facebook. Let's discuss these features in detail.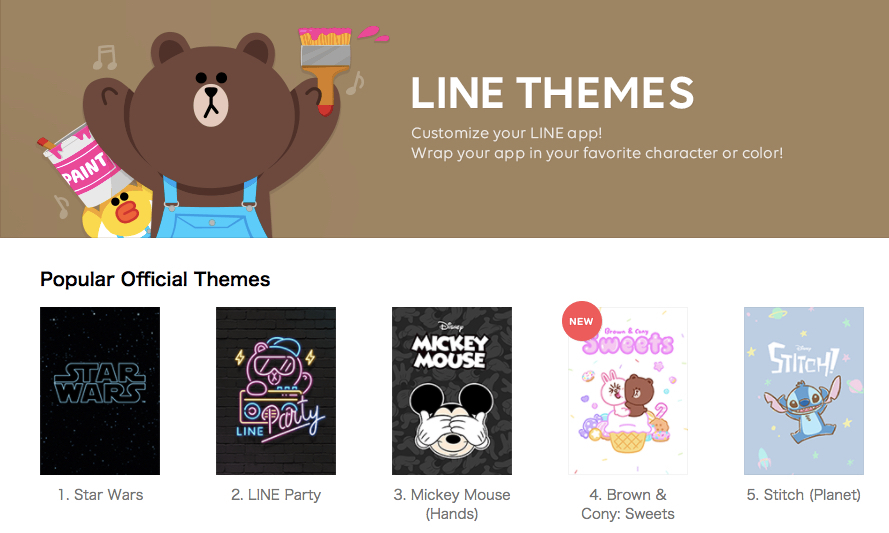 LINE takes great pride in how it has been able to reshape the way communication takes place around the world. Not only can you send messages through this application, but you can also make video and audio calls!
I love that no matter where I am in the world, staying in touch with my loved ones will never be difficult. The quality of my calls are just like I'm having a conversation with someone sitting beside me!
You can call up to 200 people at the same time and it is 100% for free. LINE also gives you the option to use face filters in your live calls to make them more exciting and funnier!
Customizable Appearances
After clicking on the settings icon, you can go to 'Themes' and then click on 'My Themes.' You will be able to find a bunch of new themes that you can download for free or purchase to make your profile look better!
You can even change your chat background by entering a chat, clicking on the dropdown arrow that you can find in the top-right corner, and then go to settings. From there, you can see the option of chat wallpaper and change it to your liking.
Exciting Social Networking Features
As mentioned previously, LINE is not only an application through which you can send text messages; you can even use it as a social networking site. Through LINE, you can update your friends and family over your daily routine on your Timeline and stay connected!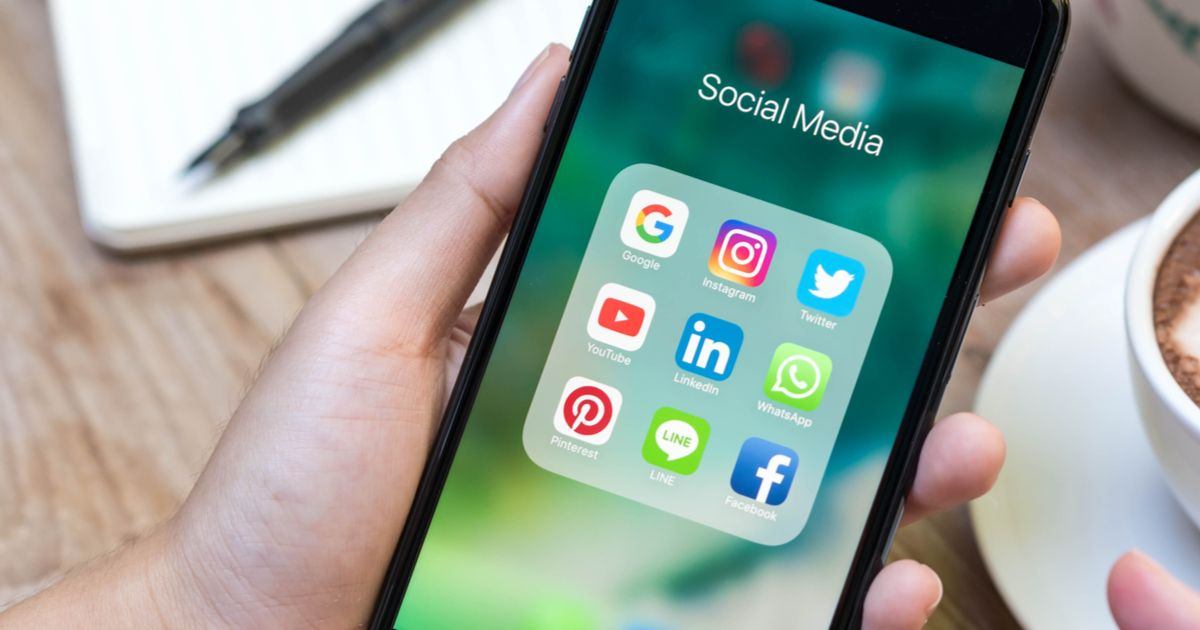 LINE also has a range of exclusive games that you can download and play. If you find a game that you like, you'll be able to download it from the Google Play Store or App Store after being redirected, from where it will download as a separate application.
In a world where filters and camera effects are trendy, Line wasn't going to lag behind either. The face-warping camera effects and filters are super funny, letting me turn myself into a dog, a child, or even an elderly person – and so much more!
Once you enter a chat, you can click on the camera button on the bottom left side of the screen and then click on the face that you can see on your far left. Enjoy the range of wacky and borderline terrifying face filters from there!
Sending Stickers
The most significant unique selling point of LINE is their range of kawaii stickers and other animated stickers. You can find anything ranging from Baby Yoda to Dragon Ball Z and express yourself in the way you see best!
Conversations will never be boring again if you're using LINE. The sticker packages are just irresistible and adorable and will have you addicted as you send stickers. LINE will also recommend stickers based on what you're typing so you can communicate through stickers.
You can use LINE on your mobile phone and your PC: all of your chats will remain synced and up-to-date. Whether you're carrying your laptop with you and need to speak to people, use the Windows version of LINE. If you want to use the mobile version, the conversations from your laptop will be synced automatically.
Store and Share
The application's built-in storage will let you store conversations, images, videos, documents, and so much more. This way, it will be easier for you to share these with your friends and family without having to download them yourself and transferring them through another medium.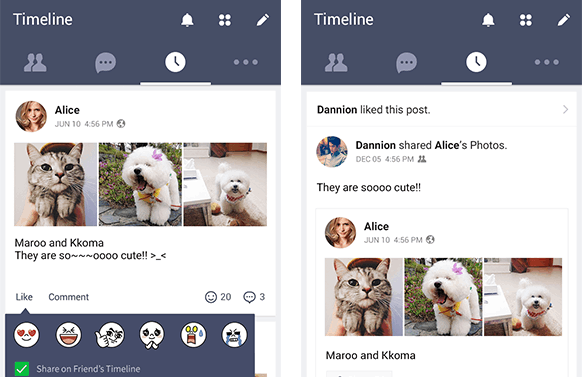 LINE also allows its users to connect with their favorite celebrities and companies through their platform, like a social networking website. You can befriend their official pages, and sometimes, they even release personalized stickers that you can use in your conversations.
By clicking on the 'More' option, you can find the 'Official Accounts' option to view all the accounts on LINE, or you can use the comprehensive search function.
Any account that you'd like to follow, you can click on them and add them as a friend, after which you will receive updates from them directly.
International Calls with LINE OUT
Calling landlines and phones internationally has become easier with LINE OUT's help, which you can use at meager rates. You can call up all of your friends who do not use LINE through this feature as well. this feature is the best for being able to call my grandma.
To make an account on the LINE app, you will have to first download the LINE application for your iPhone or Android device. You can download it by searching for the application on Google Play Store or App Store, clicking on the install button, and giving it time before it finishes downloading.
How to Make an Account
If you're a new user, you'll see a login and a sign-up screen after opening the application. After clicking on the sign-up button, you'll have to input your region and phone number once you're asked for it. Verify your phone number after that and agree to the Terms and Conditions as well.
You'll receive a verification code through SMS after this, which can only be used for 30 minutes after being sent to you.
Create a profile after using that code, enter a name and your preferred display photo as well.
Invitations
You can auto-add your friends on LINE who already use it as the application syncs with your phone's contacts. You will also be given an option to choose whether you want other people to be able to add you or not.
Conclusion
The LINE app is perfect for when I want to have a conversation using something with more personality than the basic WhatsApp or Facebook. I can have much more fun customizing my theme, having video calls with all of my friends at once, and more!