As I grow older, making new friends seems harder, particularly now that the global health crisis is limiting the kind of activities that people can do. I usually gain new friends when going to events, attending seminars and classes, and joining new organizations.
So it wasn't surprising that the number of friends I've been making has stopped and my list of friends has actually dwindled as some of them move away or we grow apart. While I wait for social events to pick up again, I want to continue meeting people and hopefully build some new friendships.
This is why I've been looking at mobile apps that will enable me to meet new people with similar interests or simply those who want to make friends online. In this article, I will talk about the Litmatch app, its features, and how it can be used to meet new friends.
The Modern Advantages of Making Friends Online
Learning About the the Litmatch App
Examining the Great Features of the Litmatch App
Share Your Life and Interests on Litmatch
How to Download and Install the Litmatch App on Your Device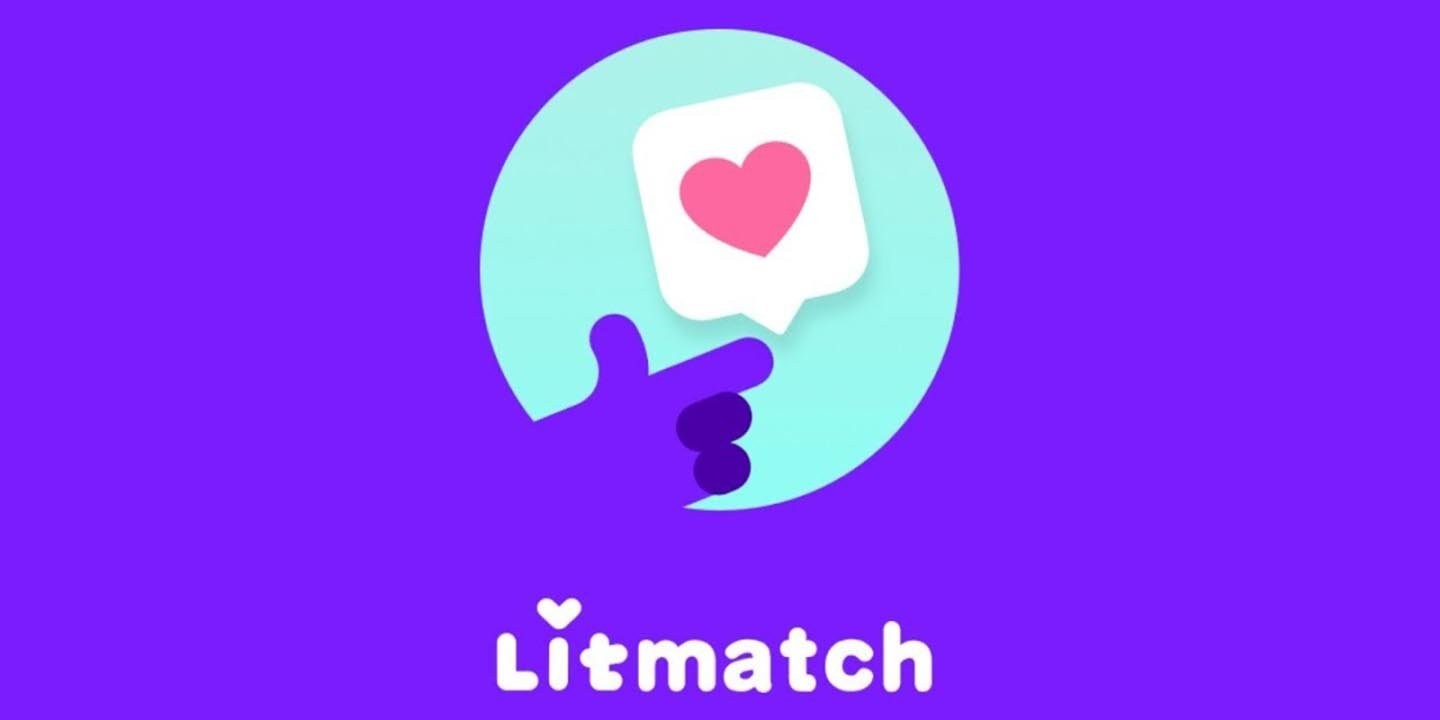 The Modern Advantages of Making Friends Online
Is making friends online really worth your while? Can online friends be considered legitimate friends? Can you really be good friends with someone you might not even get to meet in person? Yes!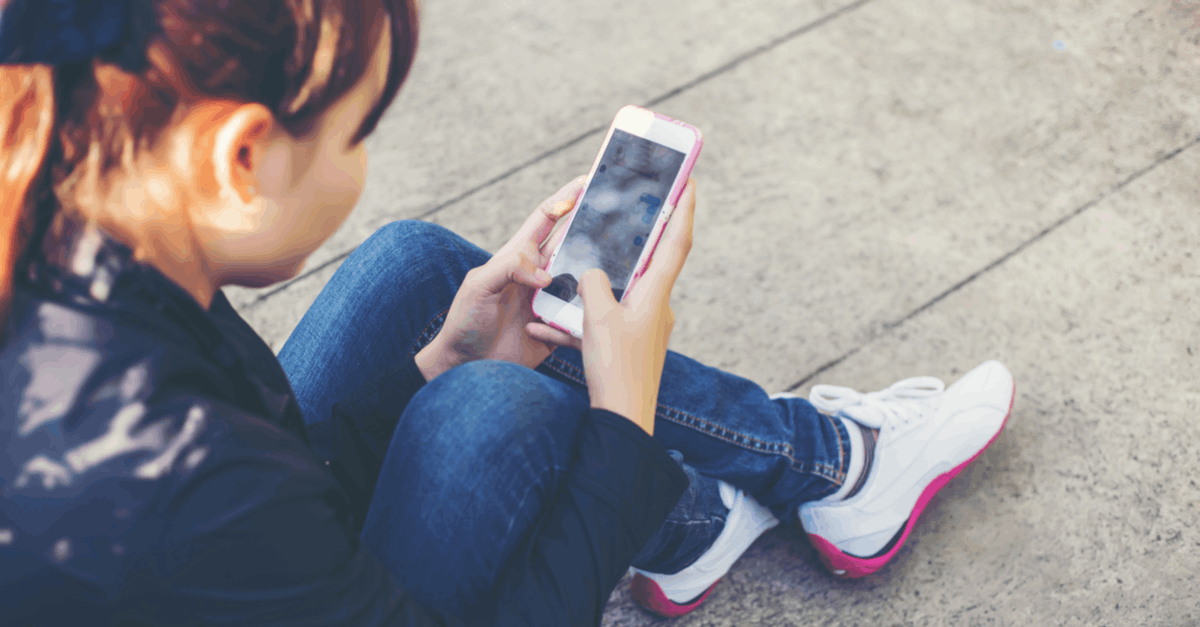 Shared interests are something that you can easily use to start a conversation and finding someone online with similar interests as you is easier than doing so in real life.
Since most people are now on social media, you can easily find those who listen to the same musicians or cheer for the same sports team.
Because it's online, breaking the ice with a stranger is much more simple and doesn't take much courage, especially for shy people or introverts. It's also the reason why you can get to know others much faster since it's more comfortable to talk about ourselves via the Internet than in person.
Other Pros of Finding Online Friends
Mobile apps and social media sites are popular globally so chances are, you'll be able to meet new people from around the world. Physical borders are not a factor and the ability to meet in person is no longer a hindrance to building new friendships.
With all the available technologies nowadays, communication doesn't have to be limited. Decades ago, people were limited to online chatrooms but now you can video call each other and even do virtual walkarounds instead of just staying in front of your computers or gadgets.
The downsides to having online friends include virtual hangouts not being enough for some people to connect how they want to, and possible miscommunication, more so during messaging where tone can be open to interpretation.
Learning About the Litmatch App
Now that we've established that meeting new people online is a great way to make new friends, it's time to examine the Litmatch app and how it can be used to meet new friends online. The app acts as a community where people can express their thoughts and feelings in a safe space.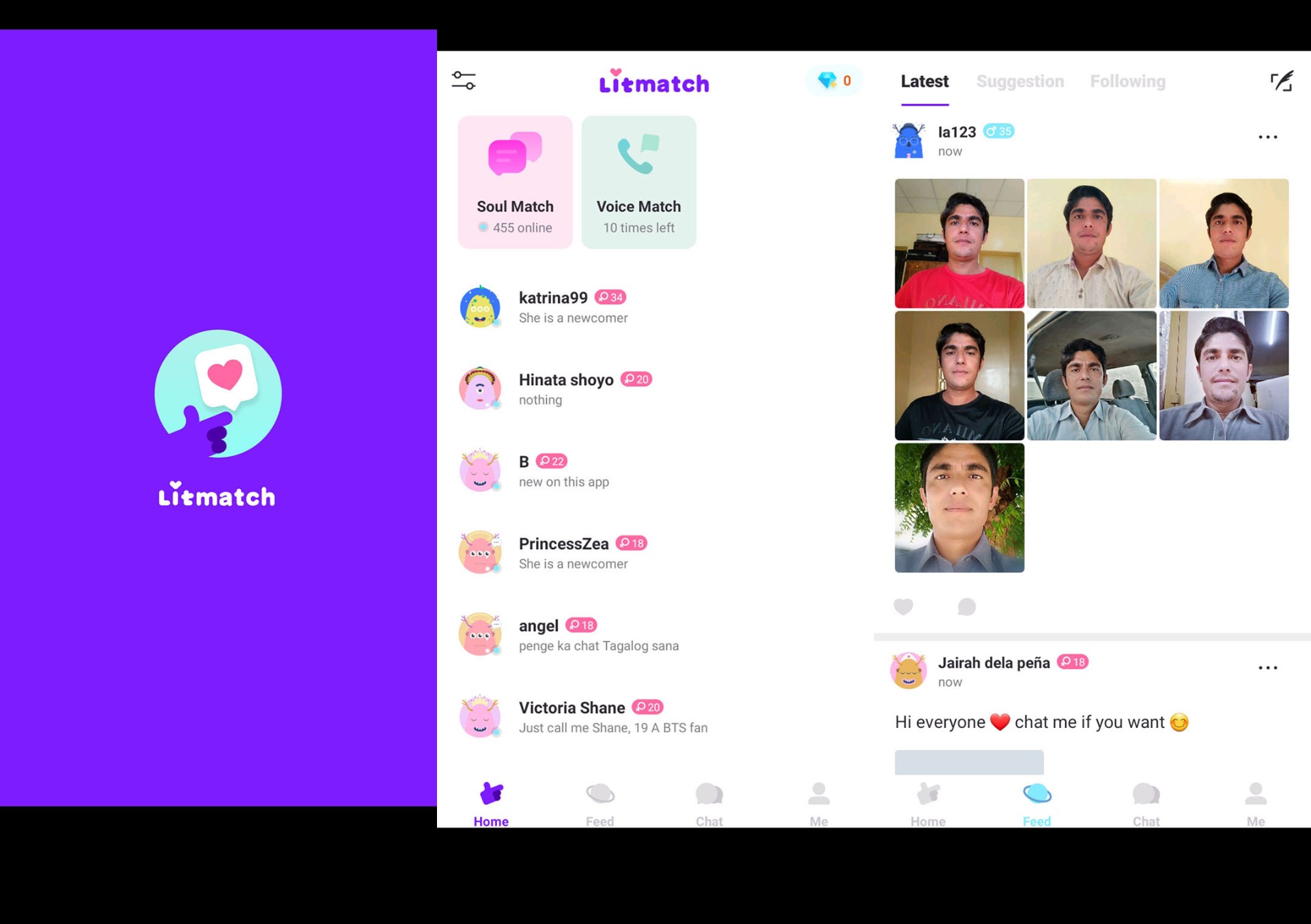 The Litmatch app features various communication tools that you can use to engage in deep and emotional conversations with your new friends. Just like Facebook or Instagram, this app also allows you to share moments in your life by posting pictures and adding captions to them.
What I liked most about the app is that it lets you decide whether the other person matches your personality before becoming friends with them by allowing you to chat or call them for a limited number of minutes first.
Once you both decide that you want to be friends, then you can have unlimited interactions.
About the App Developer
The Litmatch app was developed and published by Shanghai Construct Technology Co., Ltd. Established in 2019, the developer has provided online services to 10 million users globally. I did not find much information about the company but it has a website dedicated to the Litmatch app.
The iOS version of the app is listed under this company name but its Android counterpart can be found under Litatom Ltd.
The developer also has a Lite version of the Litmatch app on Android. The developer can be contacted through its main email or via emails for specific countries listed on its website.
Examining the Great Features of the Litmatch App
As a chat app, Litmatch offers a number of communication tools and customization options, such as the wide range of customizable avatars that you can use for your profile.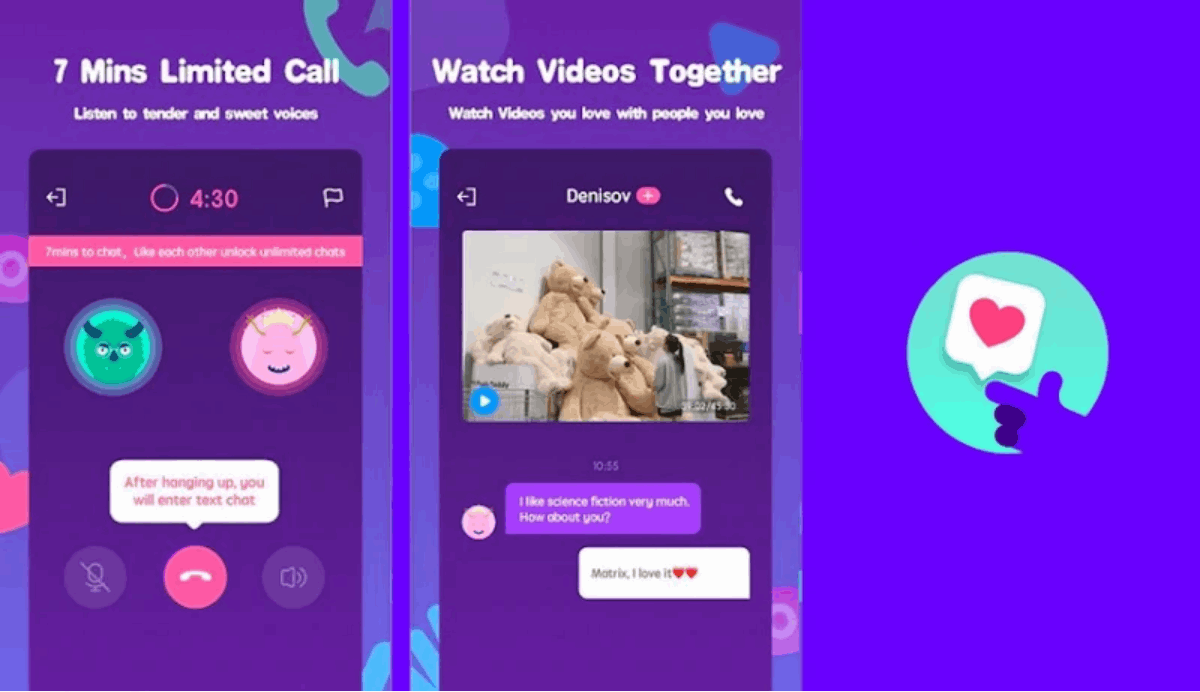 Its Soul Game feature is the time-limited introductory chat I mentioned earlier where you get to know each other for three minutes before deciding to become online friends.
Meanwhile, its Voice Game feature enables people to voice call each other for a span of seven minutes to know more about each other. This way, you get to meet new people from all over the world and listen to their voice as they tell their unique stories before deciding if it's a right fit.
The Litmatch app also has a Party Chat feature that allows users to create a party room where you can show-off your talents like singing or poetry or simply express your thoughts with everyone in the room. You can receive support from members of the room and even receive gifts from them.
Share Your Life and Interests on Litmatch
One key feature that I like about the Litmatch app is the Feed, which mimics those of the mainstream social media platforms.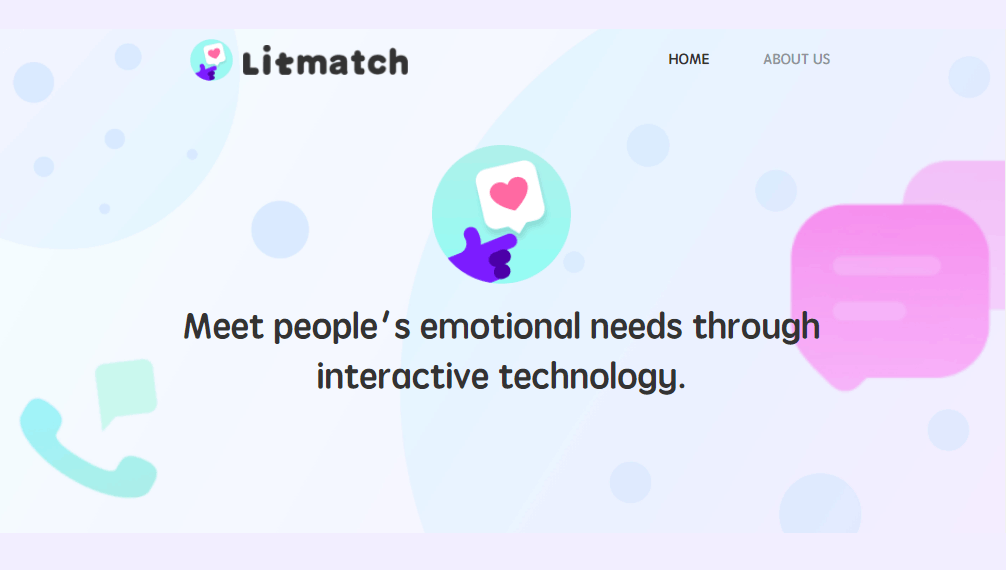 Even before trying to connect with people through text chat or voice calls, I was able gain a little bit of knowledge about other persons through their feeds.
On the other hand, I can do the same by posting photos and even voice recordings on my feed so other people with similar interests as mine could know more about me. This way, I can attract similar minded persons to check out my profile and connect with me.
A Safer Community with Litmatch User Policies
Outside of the apps' tools, I love how Litmatch enforces its standards and policies strictly to ensure everyone's safety and respect within its global community.
The developer has zero tolerance for inappropriate behavior, which is not uncommon with these kinds of apps.
How to Download and Install the Litmatch App on Your Device
The Litmatch app is free to download and install for both Android and iOS platforms but offers some in-app purchases. Being multi-platform is actually advantageous to users since the people they will be able to meet isn't be limited to the kind of device they use.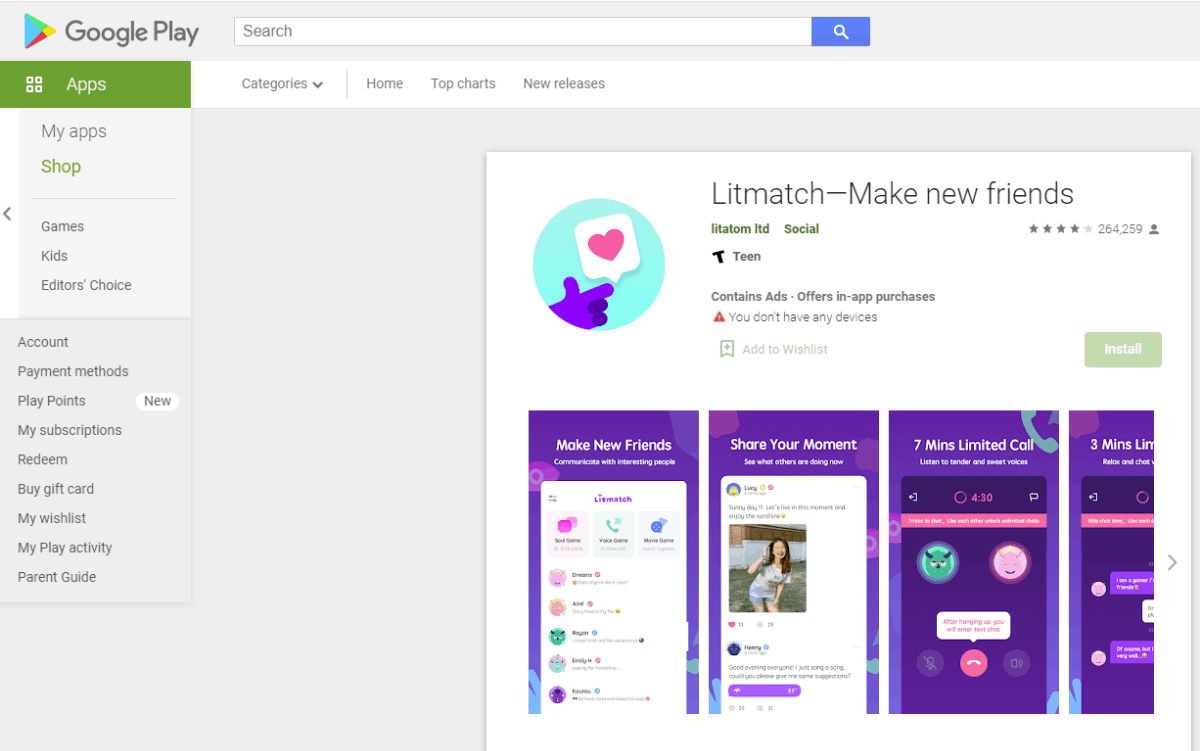 For Android device users, open your Google Play Store and look for the app their using the search bar. You will find it in the Social category under the name "Litmatch—Make new friends". It is currently rated at 4.2 out of 5 stars based on more than a quarter million user reviews.
The app has a file size of 48 MB and requires your device to run on Android 5.0 and up. It's currently on version 3.9.0.0 and was last updated on September 15, 2021.
To download and install, simply tap on the Install button and it will automatically download the files and install on your Android device.
Customize Your Very Own Avatar
Litmatch allows you to customize an avatar to use throughout the platform.
This gives you the opportunity to present yourself in all your uniqueness and show off your personality.
Downloading the Litmatch App for iOS Users
If you own an Apple device, you can search for the app by opening the Apple App Store. There you will find it in the Entertainment category under the name "Litmatch". It currently has a rating of 4.4 out of 5 stars based on a few hundred user reviews.
It has a larger file size compared with its Android counterpart, needing 196.5 MB of space. The app requires iOS 11.0 or later for both the iPhone and iPod touch. The Litmatch iOS app is available in various languages, including English, Japanese, Korean, Chinese, Spanish, and Turkish.
To initiate the download process, tap on the Get button and it will start downloading files. Once all files have been downloaded, it will automatically install on your device.
The Bottom Line
If you're looking for an app to make new friends online, I highly recommend using the Litmatch app. I like how it allows people to interact first for a few minutes first via chat or voice call before deciding whether to be friends. I also love how the developer strictly implements its community standards so I feel safer.
Litmatch takes the strong points of online social networks and chat apps and then combines them into one tool. You will surely enjoy using the app and meeting people from all over the world to establish new friendships.