Spotify has become the most popular music streaming app today. It is my go-to app when I want to relax and just listen to music or while I am working. I love being able to listen to whatever song I want, wherever I am, for as long as I want, thanks to Spotify.
It allows us to listen to music from the internet rather than our hard drive or tablet. As users of the app, we just need to register to gain access to one of the largest music libraries ever created, with over 100 million paid subscribers globally.
Spotify has come to dominate a large portion of the music industry so far. In this article, we'll discuss everything you want to know about the app.
Spotify Music Streaming App
Spotify Features
Adding Music to Our Playlists
AI-Generated Playlists
How to Edit a Playlist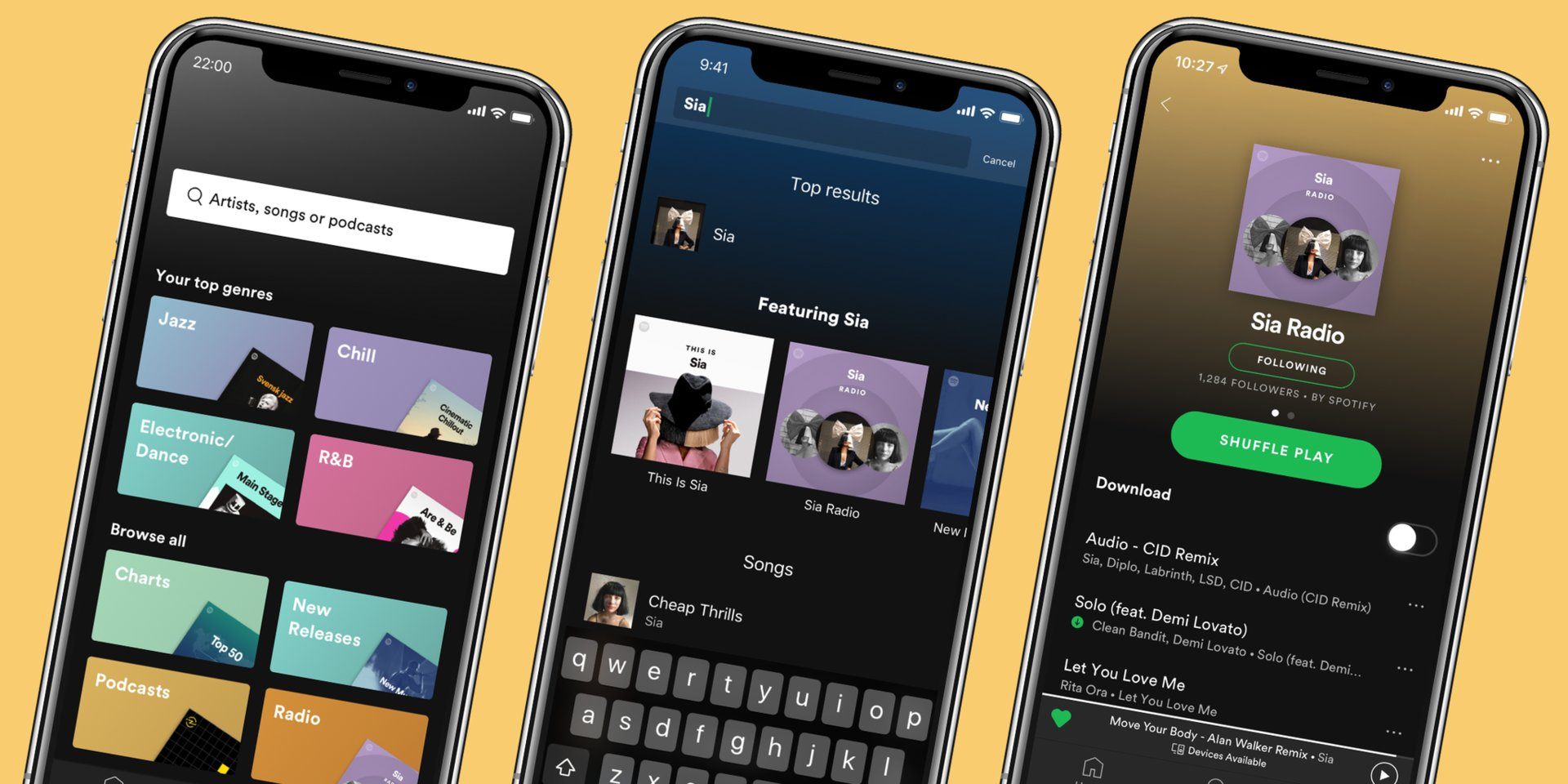 Spotify Music Streaming App
Spotify is a music listening app that allows us to listen to music on our computer or mobile devices. It allows us instant access to a massive streaming catalog of music, podcasts, and more, whenever and wherever we want. It's both legal and simple to use.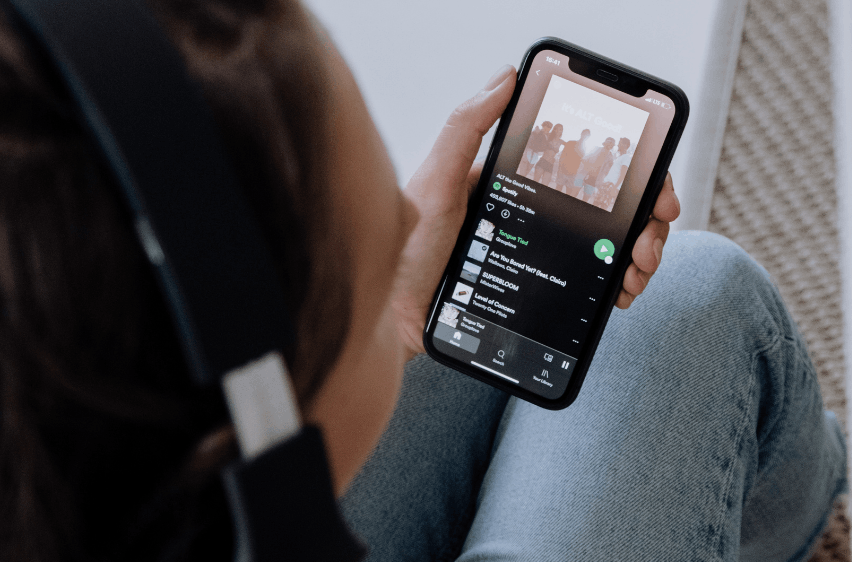 Millions of songs from various genres and musicians are available, including underground progressive rock, top 40 pop, movie soundtracks, and classical music. It includes selected playlists, internet radio channels, and a sophisticated algorithm for recommending songs based on our listening experience.
Spotify allows us to browse content for free by merely signing up for an email address or communicating with Facebook. Whether we subscribe for Spotify Premium right away or just want to try it out, it's simple to get started, and there's no obligation.
Spotify is available for free on smartphones, laptops, and tablets. The free version is available via mobile app, desktop apps, or the website. The free edition, like radio stations, is ad-supported. Spotify's Premium subscription allows us to freely access any media and does not force us to listen to advertisements.
Spotify Free or Premium
Spotify is available for free, but its options are limited. Music by any band or artist can be played in shuffle mode on the free plan, and we can skip up to six times every hour.
We won't be able to listen to Spotify Radio, but we can listen to Regular Mix playlists. We can listen to all playlists, find new tracks, and share songs with friends on Spotify's free plan.
If we upgrade to a Premium subscription we can listen to any song we like, search and listen to any music genre, discover new songs, make and edit playlists, and download music and playlists. We can also skip any track, listen offline, listen to high-quality pieces, and use our mobile device as a computer remote control.
Spotify Features
One of the strongest aspects of Spotify is the fact that it encourages us to explore new songs and albums. It is evident in its algorithmically generated playlists, which are programmed to recommend music genres based on our listening experience.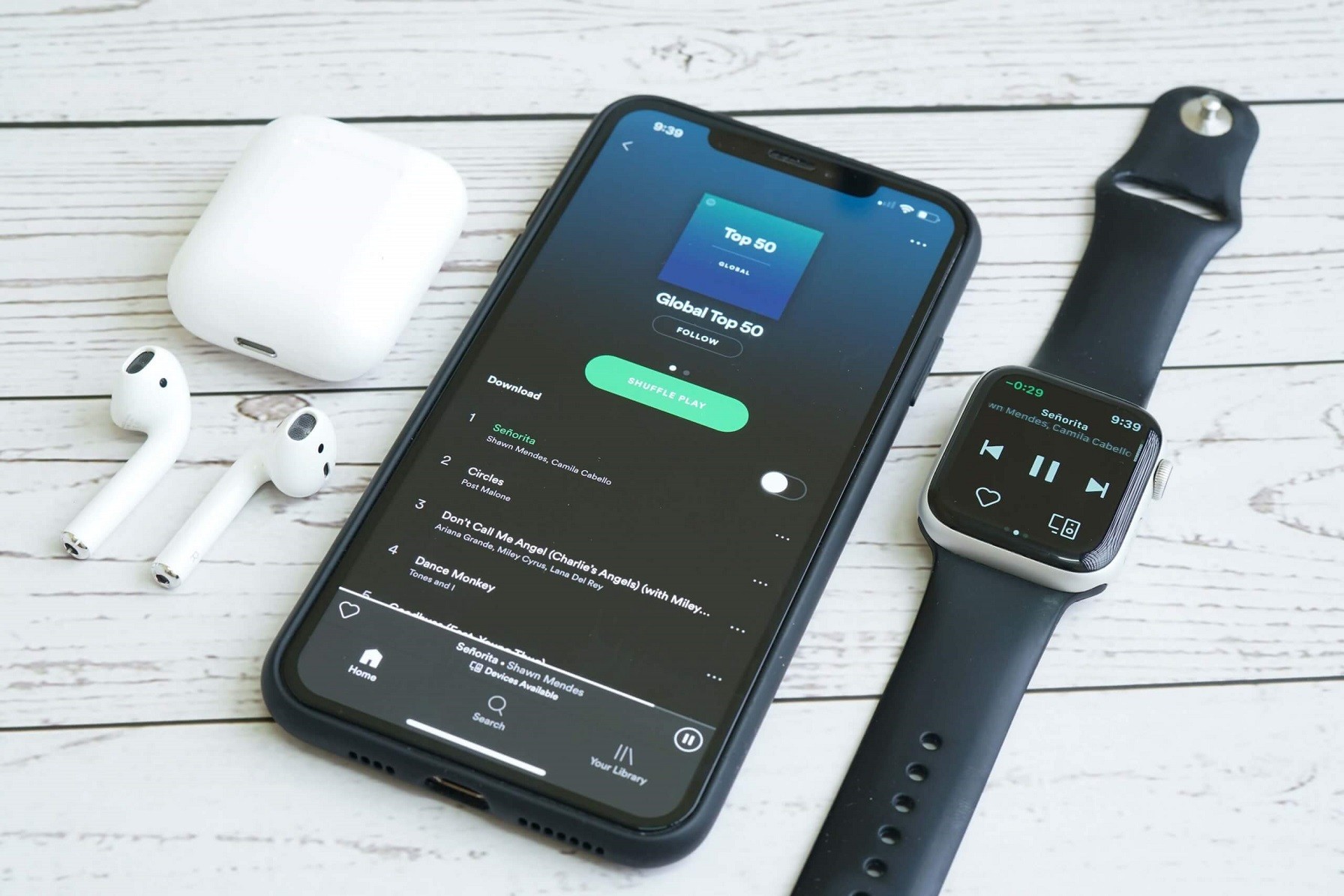 The playlists 'Discover Weekly' and 'Daily Mix' are constantly updated with new recommendations. The 'Release Radar' playlist is updated monthly and churns out new releases from artists you follow.
When you make a new playlist, Spotify's algorithm recommends tracks based on the title of your playlist as well as the songs you've already added to it. These exploration features are available and very useful regardless of what you have paid for Spotify Premium.
If you hate a suggested song or musician, you can skip that form of music or blacklist that artist from your profile by simply pressing a button.
Playlist Collaboration
To make a collaboration playlist, click the three-dot icon in the top-right corner of your screen (mobile) or next to the playlist title (desktop) and choose 'Collaborative Playlist.' Then, distribute the playlist connection to your friends. It will allow friends to add and delete songs from it.
Anyone who has the connection can do so, and it is private until anyone has the link. Collaborative playlists are ideal for having a party with your roommates or taking a road trip with friends. They're also useful if we want to swap music with someone daily.
Similarly, suppose you're a Premium Family or Premium Duo membership. In that case, Spotify will create an algorithmically created 'Family Mix' or 'Duo Mix' of the album based on all subscribed users' streaming experiences.
Adding Music to Our Playlists
Adding music to Spotify may differ depending on the subscription we have. The search bar enables Spotify free subscribers to add tracks. We can tap on the right arrow and click "Add to Playlist" to add a song to our playlist.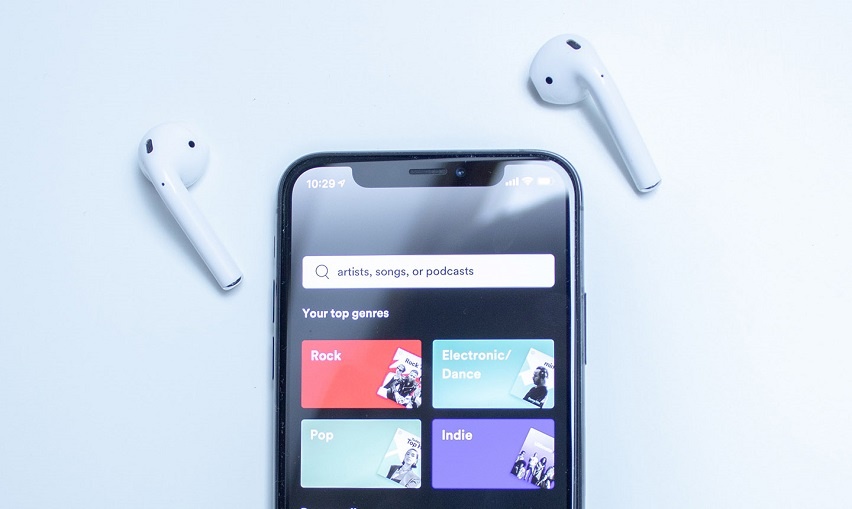 When we make a playlist on Spotify Premium, a white Add Songs button will appear. When we have a song in mind that we wanted to add, we can easily press the Search button to look for that particular song.
Spotify will recommend songs if the playlist has a descriptive enough name. The vague playlist name may not give Spotify enough information about the kind of music it could contain.
On the other hand, a playlist name similar to 'Dance Favorites' is more specific and can encourage its AI to make suggestions.
How to Use the App
To start our streaming journey on Spotify, we have to sign-up first. We can download the app by going to the Google Play Store and App Store. We can also access the app by visiting the Spotify website and choose a preferred sign-up option.
One of the most recommended options is to create a Spotify account using our Facebook. That way, it'll be easier to follow people we know and see each other's streaming activities.
After signing up, we have to choose our subscription level. As mentioned, Spotify is free, but you can always upgrade to a paid subscription. Spotify is completely straightforward, letting us freely navigate inside the app, from searching for our favorite artists to creating custom playlists.
AI-Generated Playlists
My very favorite feature that is unique to Spotify is the AI-generated playlists. Spotify creates playlists based on what I like and even what I listen to the most. It offers me playlists like 'On Repeat' which are songs I'm currently listening to over and over again.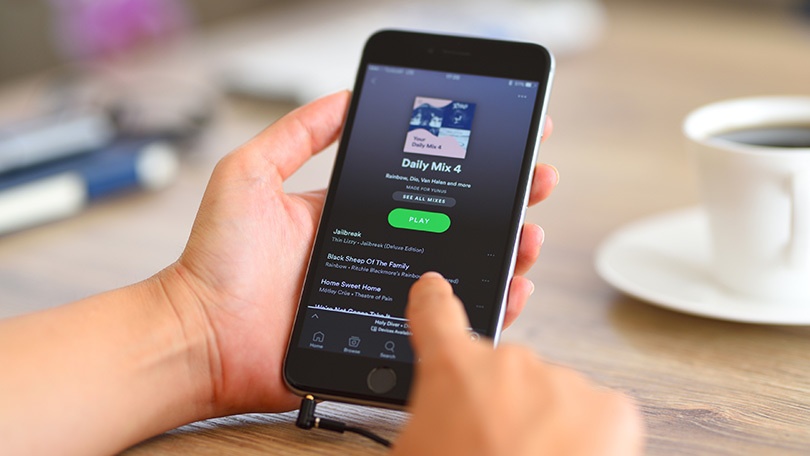 I also really love the Discover Weekly playlist too, which sends me songs I may like based on my listening habits. It updates every week with new songs, and I just sit back and listen.
There's a Like or Dislike feature for these songs, displayed as a heart icon or a hide icon so I can reject songs I don't like, or save the ones I do to my Liked Songs playlist. This makes Discover Weeklys recommendations for me smarter each week.
Make a Custom Playlist in Spotify
Spotify playlist formation varies somewhat between free and premium memberships. For users of Spotify Premium, launch the Spotify app and press the Library icon at the bottom of the page. Then, on the left, tap 'Playlists' and then 'Build Playlist'. We can enter a name for our playlist in the pop-up window and click 'Create'.
For Spotify free subscriptions, create a customized playlist by clicking 'Your Library' and selecting 'Create Playlist.'
To use the online version, launch the Spotify website in a web browser of your choice. Search the 'New Playlist' option at the lower left. A window will open when you press the + symbol. Give the playlist a name and hit 'Create'. Our new playlist will appear under the Playlists column.
How to Edit a Playlist
If we wish to edit our playlist, there are several steps that we must take. Tap on the 3-dot icon in the right corner of the album to exclude songs from a playlist in the Video Player, and click on 'Choose' from that playlist.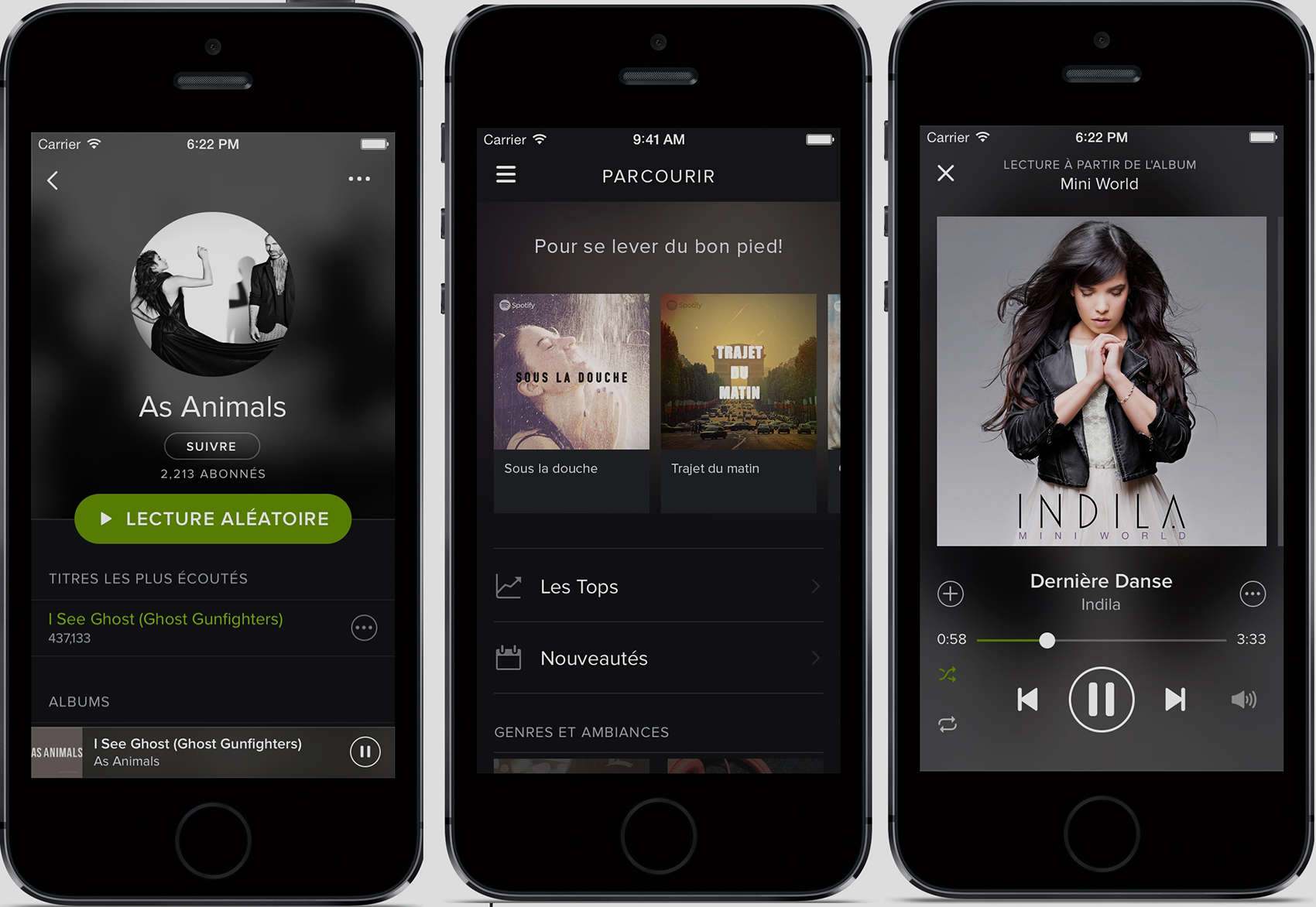 Then we can go to our Spotify mobile app playlist, tap 'Add More', tap the 3-dot on the right corner of the track, and choose "Delete from the playlist."
When we have a Premium account we can simply hit the 3-dot button on the right corner of the album then edit. If we want to remove a set of tracks easily, go to the playlist and hit the 3-dot icon in the middle of the screen.
Next to our playlist, we will see a white circle with a line across it. Tap 'Delete,' and 'Uninstall.' Then click 'Done' at the top right corner to exit.
Restoring Accidentally Deleted Playlists
If a song or playlist from one device is deactivated, all others, including the video player, are instantly removed.
If we delete a playlist mistakenly, we can find deleted playlists in our profile tab on the Spotify website and we can click 'Recover Playlists' on the left. Choose 'Restore' to bring them back.
Takeaway
The music industry has been taken over by streaming, and Spotify is at the center of it all.
The music-streaming platform's desktop and mobile applications have grown significantly in recent years, becoming more proactive and customized while incorporating an ever-expanding library of music and podcast material.