I juggle different things every day, such as my job, household chores, and even social obligations. Before, I would feel like each day happened in just one hour, but meditation taught me to slow down and be aware of my environment and myself.
Since I have a lot on my plate, I installed a mindfulness app on my smartphone to make meditation accessible. Even when I am in the queue for coffee, I can open my app and enjoy a short but meaningful pause.
Instead of endlessly scrolling through social media, I realized that I could use my time to improve my mindfulness. If that sounds good, here are some of the top mindfulness apps you can try.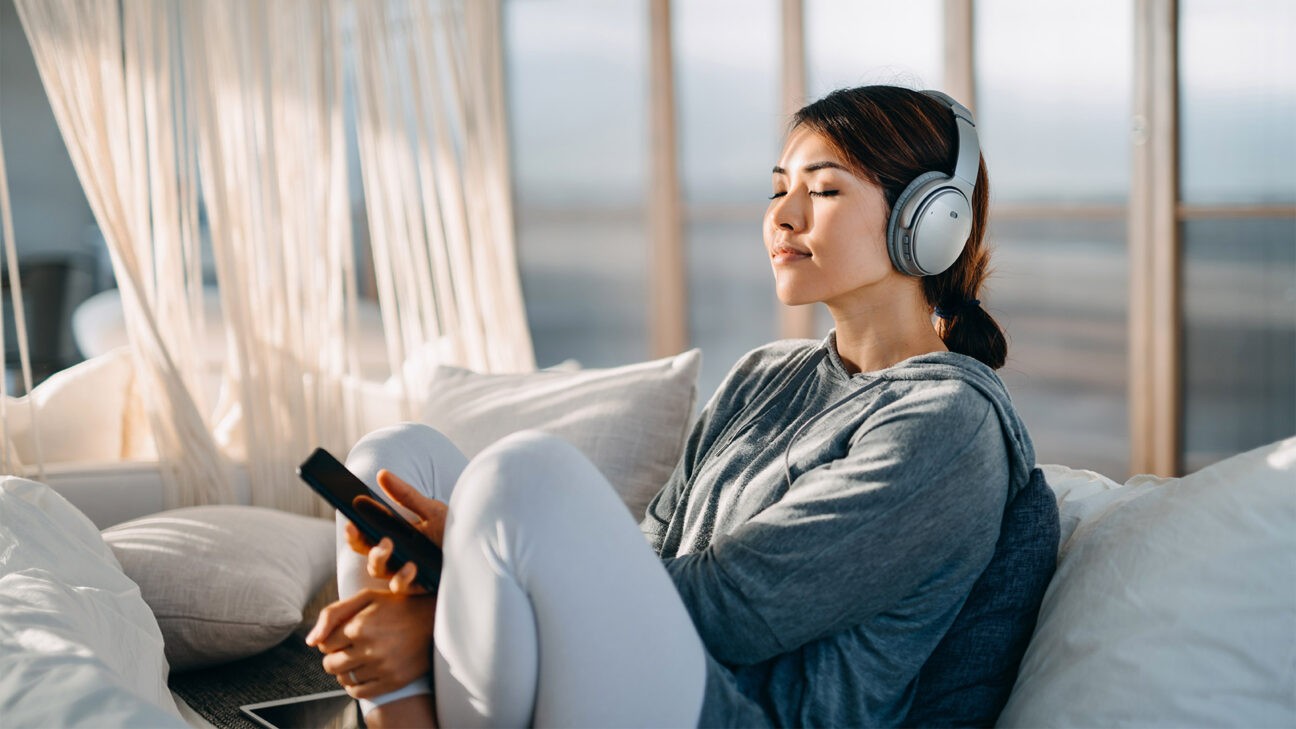 Manifesting Mindfulness
What is mindfulness? It is the practice of heightening your awareness internally and focusing on the present regardless of your current situation.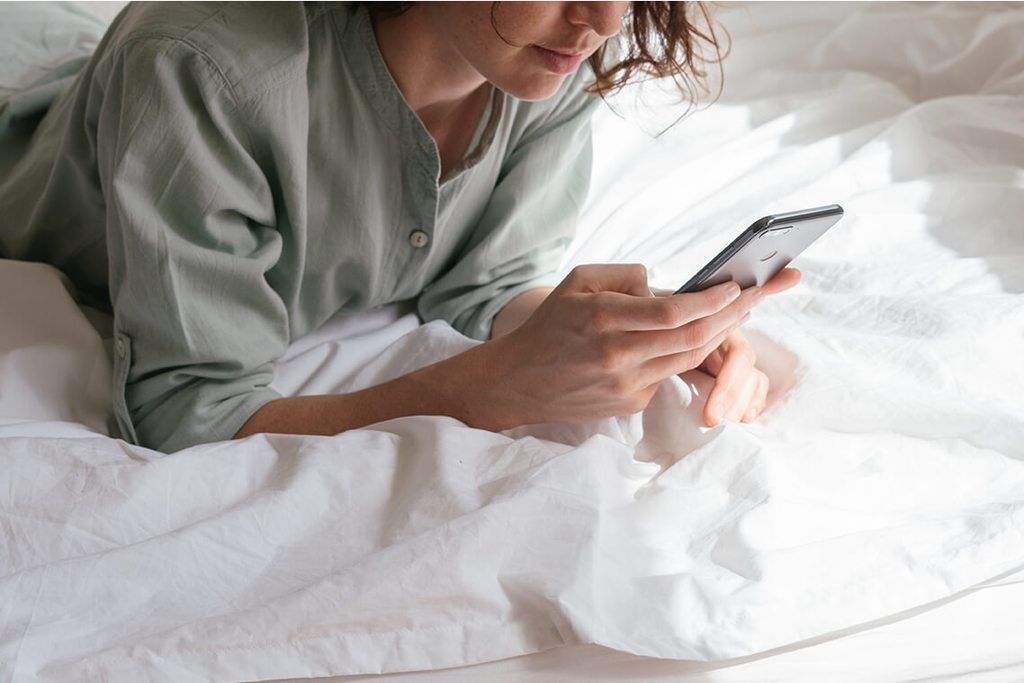 My favorite metaphor for mindfulness is the one published by the UK's National Health Service on their website. Being mindful, according to NHS, is like standing at a bus stop observing buses come and go without getting on one.
Applying that to my daily life, mindfulness is recognizing my thoughts and worries without allowing them to consume and distract me. Mindfulness is associated with silence and using your senses to notice things that we hardly do when we are occupied by our to-do lists.
Several reports have proven that mindfulness techniques can help people manage their stress better and reduce the chance of being depressed or anxious. Mindfulness is also linked to improved health, a better quality of life, and mental health benefits.
Who's Using Mindfulness Apps?
I was surprised about the data of UnivDatos Market Insights. They revealed that the Global Mindfulness Meditation Apps Market could increase at a compound annual growth rate (CAGR) of 48.1% from 2021-2027 to reach US$ 6,478.5 million by 2027.
According to the World Health Organization, there are 264 million people suffering from depression worldwide. There has also been an increase in mental health issues, including anxiety disorders, bipolar disorders, behavioral health disorders, and obsessive-compulsive disorders.
While mindfulness apps won't replace the medical advice of experienced doctors, they can be used as an aid when people can't go to counselors right away. Users must ensure they know how to use the apps properly and when to seek professional help.
Do Mindfulness Apps Truly Work?
My mindfulness app has the effect of essential oils on me. It can gradually calm me down after a long day at work and remind me to focus on positive things.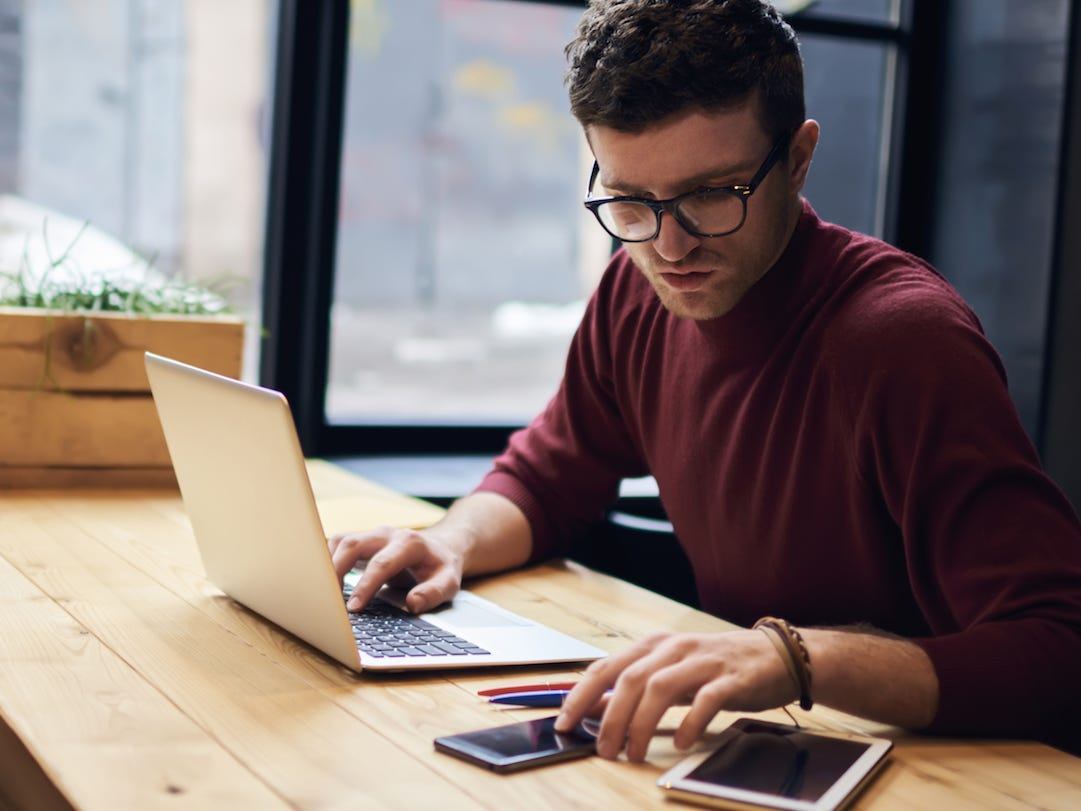 NIH confirmed that different types of meditation could ease pain, decrease blood pressure, and soothe anxiety and depression. Meditation can lift one's mood and strengthen the immune system. Meanwhile, a Harvard study revealed that people who meditated around 20 minutes a day had improved the condition of their minds and bodies in eight weeks.
Josh Korda, a meditation guide, noted that five minutes of controlled breathing could strengthen the parasympathetic nervous system. It is responsible for alleviating the symptoms of stress and serum cortisol levels.
The research held by the mindfulness app Headspace shows that it can lessen negative emotions by 28%, while those who meditated for ten days felt 16% happier at the end. Dr. Krithishree S S, consultant of psychiatry at KMC Hospital, Mangaluru, said that a study has proven how mindfulness apps can improve relationships, working capability, and introspecting.
How Mindfulness Apps Work
Through a study by Lancaster University in the UK, I discovered that apps typically recommend daily practice of 10 minutes and provide pre-recorded audio clips and timed sound effects. Mindfulness apps also offer ways to monitor practice sessions, but of course, their systems can't track how mindfulness changes one's life.
Researchers disclosed that only three of the 16 apps they studied focus on an intrinsic or self-directed, silent mindfulness practice. The rest offer audio recordings of someone talking you through breathing and activating physical sensations.
Also read: Moshi App – Sleep and Meditation
The Most Comprehensive Mindfulness Apps
Headspace and Calm are some of my favorite mindfulness apps. They are comprehensive yet friendly to beginners.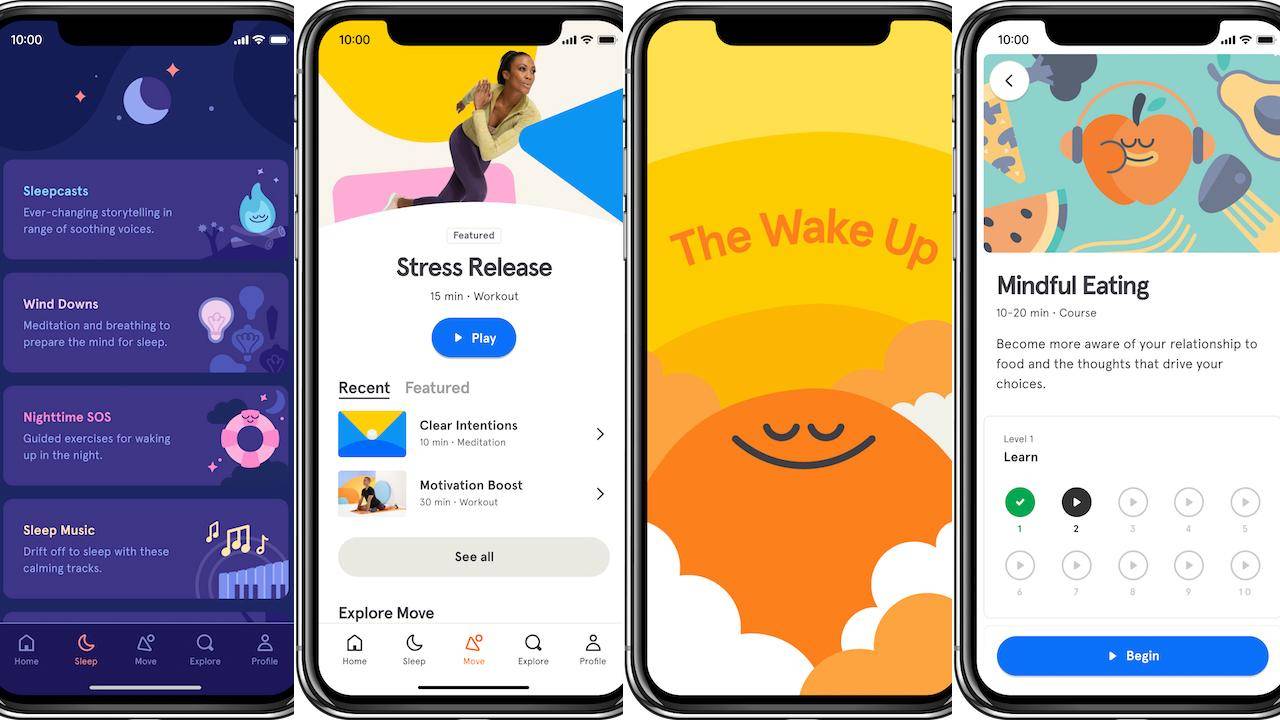 I find Headspace's courses on managing stress, anxiety meditation, physical health mindfulness, productivity meditation, and pain management helpful. The app's features touch on almost all aspects of one's life, from work to personal health.
Headspace features workouts, a mindful fitness routine, and audio-guided cardio. Meanwhile, Sleep by Headspace is focused on helping you experience calm, restful sleep. When I subscribed to Headspace, I got access to the entire Headspace library, which features hundreds of meditations, calming breathing exercises, and mindfulness training.
If you want to download Headspace, you can go to the Google Play Store if you are an Android phone user or the App Store if you have an iPhone.
Also read: Learn How to Rest After Work – Download Headspace: Meditation
100+ Sleep Stories In Calm
The second most popular mindfulness app is Calm. It is known for its over 100 Sleep Stories or bedtime stories that help users have a relaxing sleep. To those who want more freedom when it comes to meditation, Calm has breathing exercises, unguided timed meditation, and open-ended meditation.
What I like most about Calm are its guided meditation sessions that are available in lengths of 3, 5, 10, 15, 20, or 25 minutes. The topics include concentration, relationships, breaking habits, happiness, gratitude, self-esteem, forgiveness, and mindfulness at work.
You can try Calm's seven-day free trial. It is free to download and has no ads. You can get the app from Google Play Store or the App Store.
Science-Backed Mindfulness Apps
Before I started trying mindfulness apps, I had doubts about how effective they were. But Health Minds Program and Insight Meditation Timer prove that science and meditation can work side by side.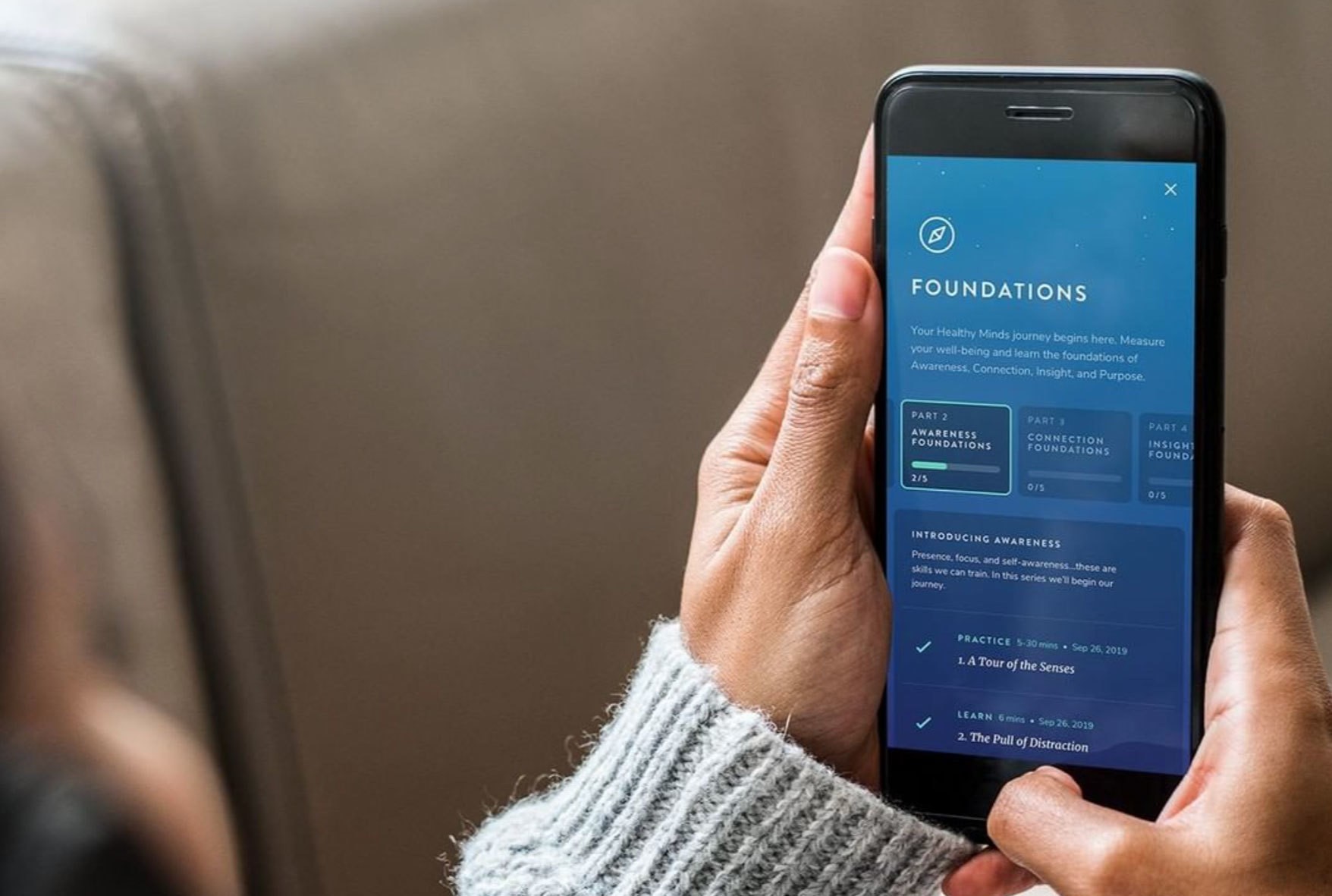 I was impressed by the fact that the Health Minds Program is founded on the research of world-renowned neuroscientist Dr. Richard Davidon and his team at the Center for Healthy Minds at the University of Wisconsin – Madison & Healthy Minds Innovations.
The Healthy Minds Program features meditation and podcast-style lessons that help users develop skills, gain focus, diminish stress, and sustain positive social connections. The app is packed with guided meditations, podcast-style teachings, and progress-tracking features.
The Healthy Minds Program is anchored on neuroscience, contemplative traditions, and skill-based learning methods. If you want to try the app, go to the Google Play Store or the App Store.
Inside Insight Meditation Timer
My favorite thing about Insight Meditation Timer is the variety of content it offers. I enjoy its guided meditations, sleep music tracks, and talks by mindfulness experts, neuroscientists, psychologists, and teachers from Stanford, Harvard, and the University of Oxford.
With over 100,000 guided meditations, Insight Meditation Timer has thousands of music tracks to calm the mind and help one sleep better and relax and a customizable meditation timer. When you download the app, you'll discover groups for Beginners Meditation, Sleep Meditation, Poetry, Atheism, Christianity, and Transcendental Meditation.
Head to the Google Play Store or the App Store to download the app.
Also read: Rootd App – The Perfect Tool to Practice Deep Breathing Daily
Powerful Mindfulness Apps
Mindfulness apps like Liberate and Ten Percent Happier focus on specific goals. They are ideal for those who feel more comfortable when the content is familiar.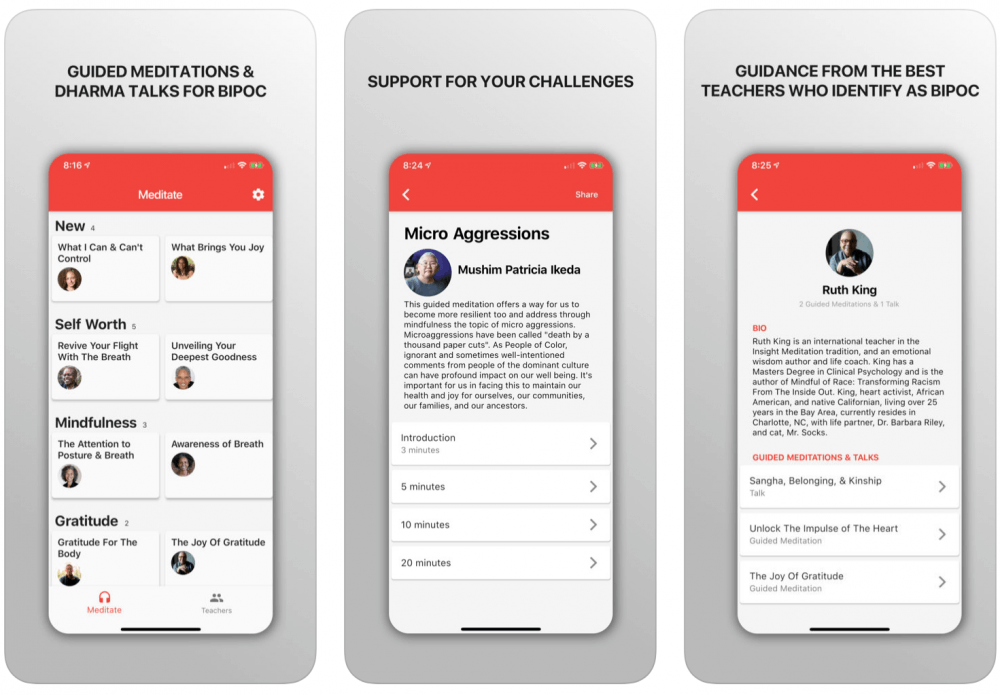 The Liberate app is designed for the black community, and the goal is to help them develop daily meditation habits. It features a meditation journey that reflects the realities of being black in the modern-day and a curated library of more than 260 titles led by teachers of color.
Liberate offers different subscription plans at $9.99 per month and $71.99 per year. If you want to try it, you can go to the App Store.
Who Can Be Ten Percent Happier?
For me, the most unforgettable feature of Ten Percent Happier is its bite-size stories and wisdom that I can listen to while I'm doing something or during my breaks.
Its library consists of over 500 guided meditations, video talks, and sleep content. You can try Ten Percent Happier for free and get access to basic meditations, happiness teachings, and other features for stress and sleep.
If you want a simple mindfulness app, download Ten Percent Happier from the Google Play Store or the App Store.
Conclusion
Taking time out of your day to meditate could make a huge difference to your mood, outlook on life, and overall wellness. With mindfulness apps, it is now easier to gain focus and relax better even if you're on your smartphone and there are many distractions around.
When choosing a mindfulness app, make sure it suits your personality, schedule, and preferences, so you can truly enjoy its features and achieve mindfulness.