Do you have a knack for creating short videos online? Are you looking for a new and popular platform that will allow you to have an audience and become popular in no time? If that's the case, you should check out the Moj Short Video app.
Moj is the perfect way to show off your creativity to the world and make sure everyone is entertained with your content. Whether you're making short comedy skits, or showing off your vocal range or Oscar-worthy acting talent, Moj has all the tools and audience that you need for you to become the next viral online superstar.
Learn more about the Moj app, how to download and how you can entertain millions of people from all over the world.
Create Short Videos and Entertain the World
A Wide Array of Popular Content Creators to Follow
Participate in Challenges and Earn Real Money
Share Your Stories with Friends and Family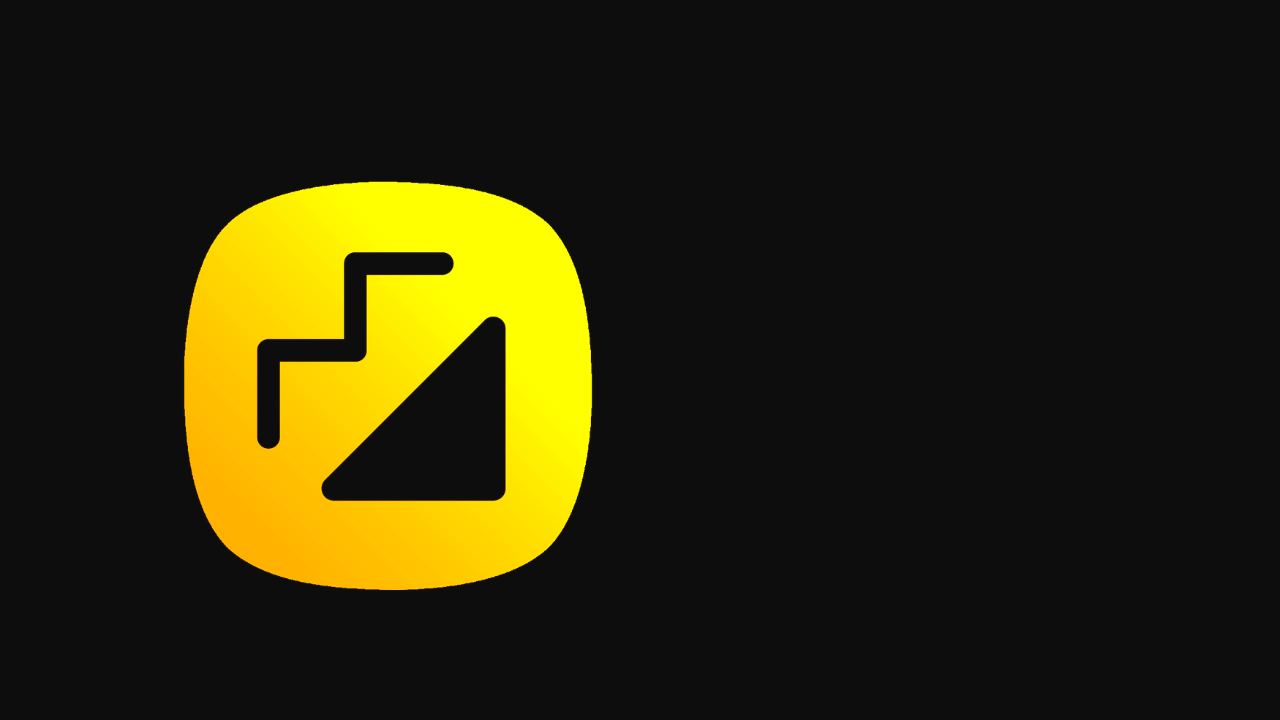 Create Short Videos and Entertain the World
Moj is a short video app where you can create and share short entertaining videos with friends and family. The app also features a wide variety of tools that make creating these short videos fun and easy.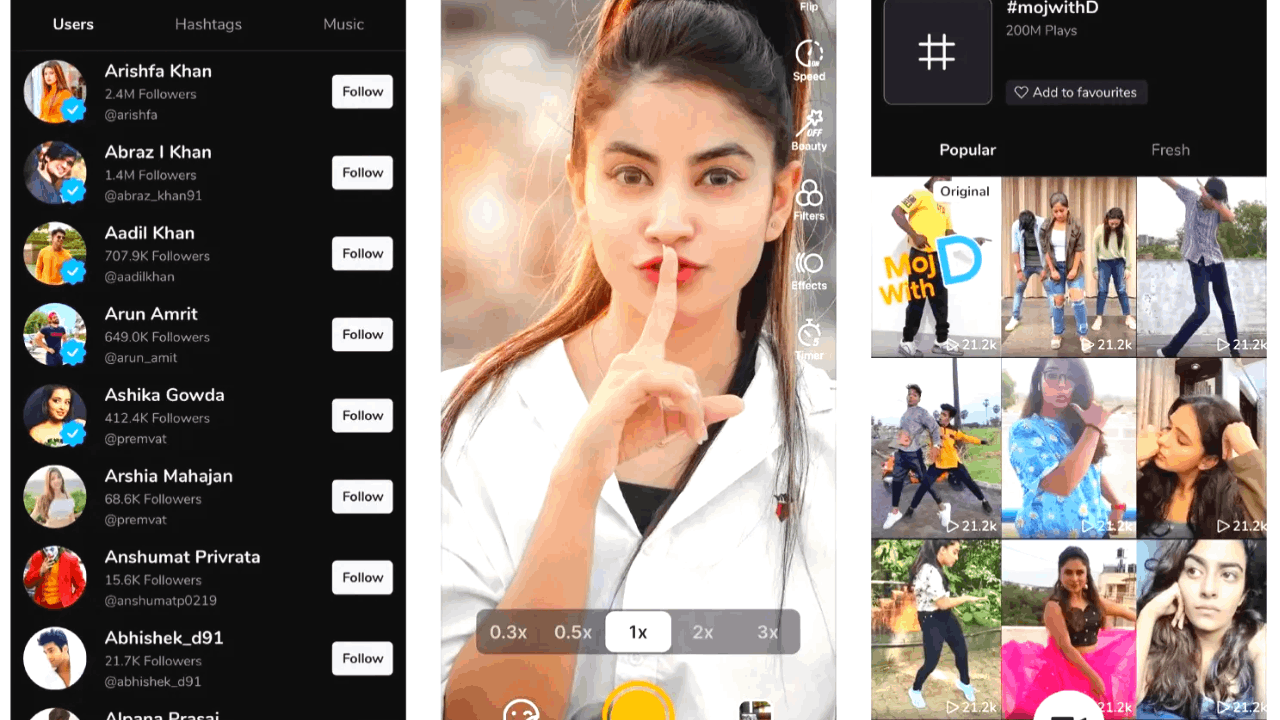 To start, you can record a video using the in-app camera. You can also upload existing video files to the app from your devices or through cloud storage.
Once you have the video, you can edit it or even trim the video down to your preferred length.
When you're done, tap "Share" and you can share your edited video with the world.
Add Effects and Filters
While editing your next viral video, the Moj app offers a wide range of editing tools to make sure that your video comes out unique, interesting, and entertaining.
Filters and special effects can be used to enhance the look of your video and make them visually appealing. You can access this option by tapping "Effects" while editing the video and you'll find a list of filters and effects to choose from. You can choose vintage, sepia, tilt-shift, glow, sparkle, and many more filters.
You can even edit the intensity of the effect and filter or add layers of filters to your video. In just a few taps, you can immediately add special effects and filters to your video.
A Wide Array of Popular Content Creators to Follow
Moj is a great platform to search for popular content creators all over the world.
There are a lot of categories of videos found on the app such as dance, comedy, fashion, beauty, technology, news, entertainment, education and so much more.
All you need to do is tap the search icon to find the content creator that you're looking for.
If you want to explore more categories, simply use keywords of the content that you want to watch and the app will provide popular videos that pertain to the chosen keywords.
Follow Your Favorite Content Creator and Stay Updated
Moj showcases content creators to follow just based on different categories. Other creators are not truly defined by a single category so they may be a little bit difficult to find.
You can always continue to explore the platform until you find the kind of creator that you want to follow.
Once you find content creators you like, make sure that you also follow them to receive notifications every time they upload new content. This way, you'll never miss any new content that they publish on their page.
Participate in Challenges and Earn Real Money
If you want to earn real money while having fun, you can always take on different challenges found within the Moj app.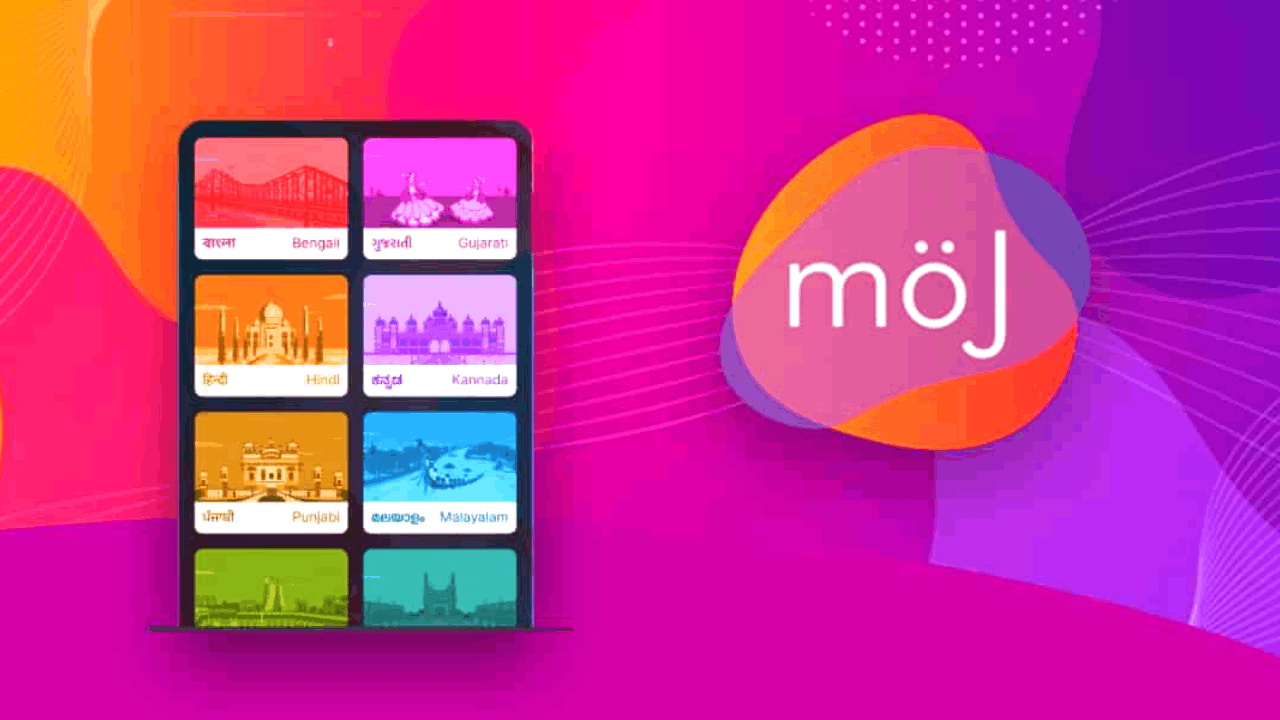 The app has a lot of challenges ranging from dancing, lip-syncing, singing, doing comedy sketches, and many other forms of entertainment. Make sure that you have registered an account and choose the challenge that you want to complete.
Follow the instructions on each challenge and make sure to submit a high-quality video. It will then be reviewed by the moderators for approval. Once approved, you will be eligible to win different prizes such as real money associated with that challenge.
You can also earn real money through a referral program and by sending virtual gifts to your friends and family on the platform.
Get Notifications on New Challenges
To stay on top of the new challenges being uploaded on the platform, it is highly recommended that you enable notifications on the Moj app so you'll receive updates from different content creators.
You'll also receive updates on the challenges that you want to do and those you have submitted for approval.
Share Your Stories with Friends and Family
Moj is a social video-sharing app where you can follow and add stories to your profile. You can also add your friends and family to your group so they will be able to receive updates and new content from you.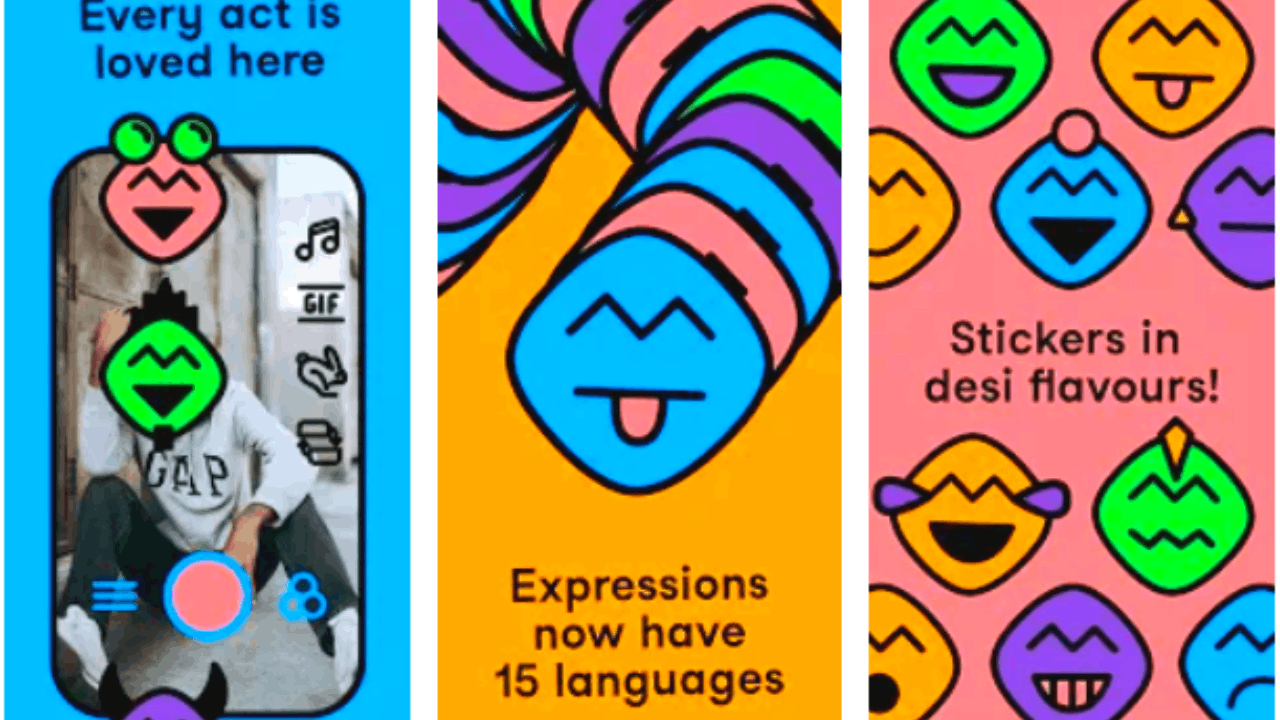 If you decide to create content for everyone, Moj makes it easier for you to share it directly with friends, family, and your followers with just a few taps.
Right before you publish your content, you have the option to share it immediately on your profile or share it on other social media platforms like Facebook or Instagram.
Make sure to use this feature so that you can have a wider reach, making you popular even outside of Moj.
How to Download
Moj is now available to download from the Google Play Store and the Apple App Store. To download, search for the name of the app and tap "Install" or "Get" depending on your device.
Wait until the app is fully downloaded and installed before tapping "Open" to launch it.
You will then be asked to create an account or log in using your social media account. This is highly recommended so you don't have to log in every time you want to share your videos on other social media platforms.
Conclusion
If you want to share your creative mind through short videos with the world, the Moj app is the best tool for you. With its wide range of editing tools and deep pool of content creators, it's easy to create, share, and enjoy amazing videos. Share your best moments with the rest of the world with Moj.