If you are a physician or a therapist who works on patients with muscle pain or simply someone who takes interest in knowing about myofascial pain syndrome, you may think that the only option you have is to read a medical book about it.
Fortunately, people like me who aren't keen on reading the industry standard, two-volume, 1,600-page book by Dr. Janet Travell now have the option of using a mobile app as a reference for muscle trigger points.
In this article, I will talk about the Muscle Trigger Point Anatomy app, its features, and how to use it. If you're also interested in knowing about this topic and would love to learn about it through a mobile app, continue reading below.
Understanding Muscle Trigger Points and Myofascial Pain Syndrome
Risk Factors Associate with Myofascial Pain Syndrome
About the Muscle Trigger Points App
How to Download the Muscle Trigger Points Anatomy App
How to Use the Muscle Trigger Points App
Permissions Needed by the App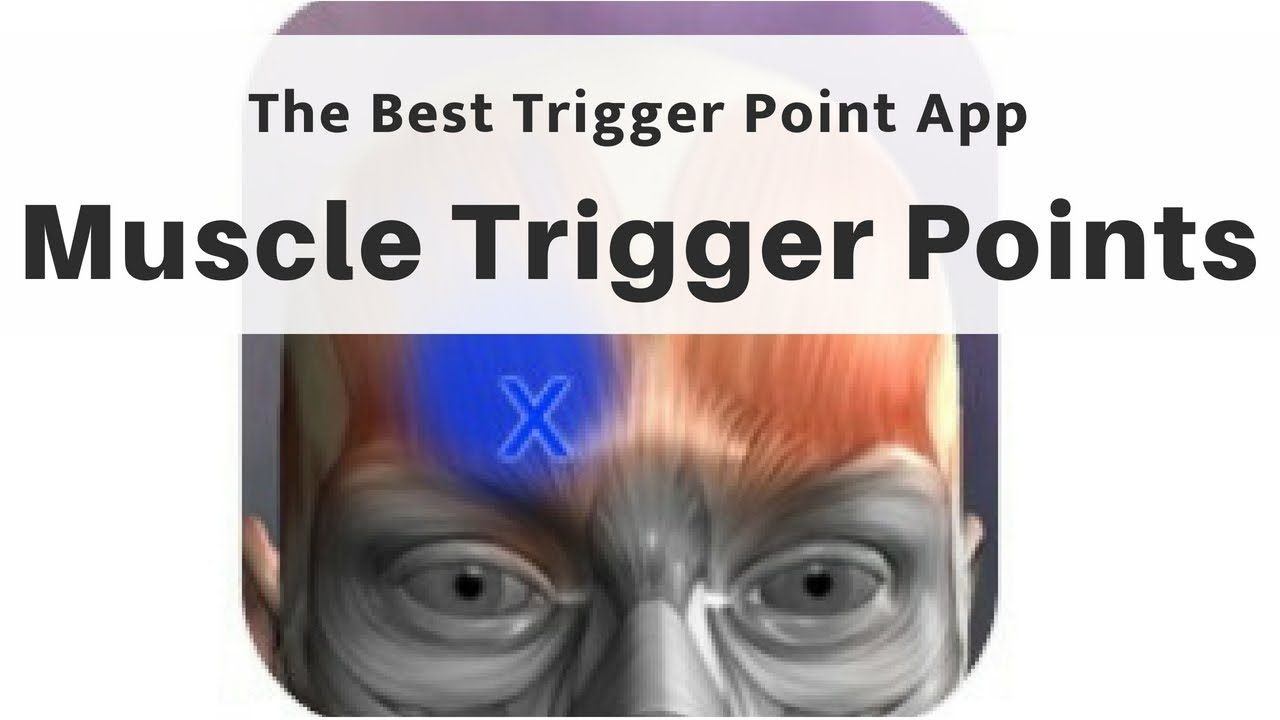 Understanding Muscle Trigger Points and Myofascial Pain Syndrome
I have always been fascinated by (and maybe a little fearful of) muscle trigger points. It's crazy to me that touching one part of your body could cause pain in another, sometimes distant part. So, in order to appreciate this app, you need to understand what these trigger points are.
According to the Mayo Clinic, myofascial pain syndrome is a chronic pain disorder wherein pressure on sensitive points in the muscles cause pain in those muscles. It may even cause pain to seemingly unrelated body parts, or what's called referred pain.
Symptoms may include deep, aching pain in a muscle, persisting or worsening pain, a tender knot in a muscle, and sleep difficulty due to the pain.
What Causes Muscle Trigger Points
Overuse or injuries to muscles can cause sensitive areas to of tight muscle fibers to develop in them.
These sensitive areas can potentially cause strain and pain throughout the muscle.
These areas are called trigger points and if the pain they cause persists and becomes worse, physicians call it myofascial pain syndrome.
Risk Factors Associate with Myofascial Pain Syndrome
Trigger points in your muscles are set off by a stimulus like muscle tightness. There are several factors that could potentially increase your risk of developing trigger points that could eventually cause myofascial pain syndrome.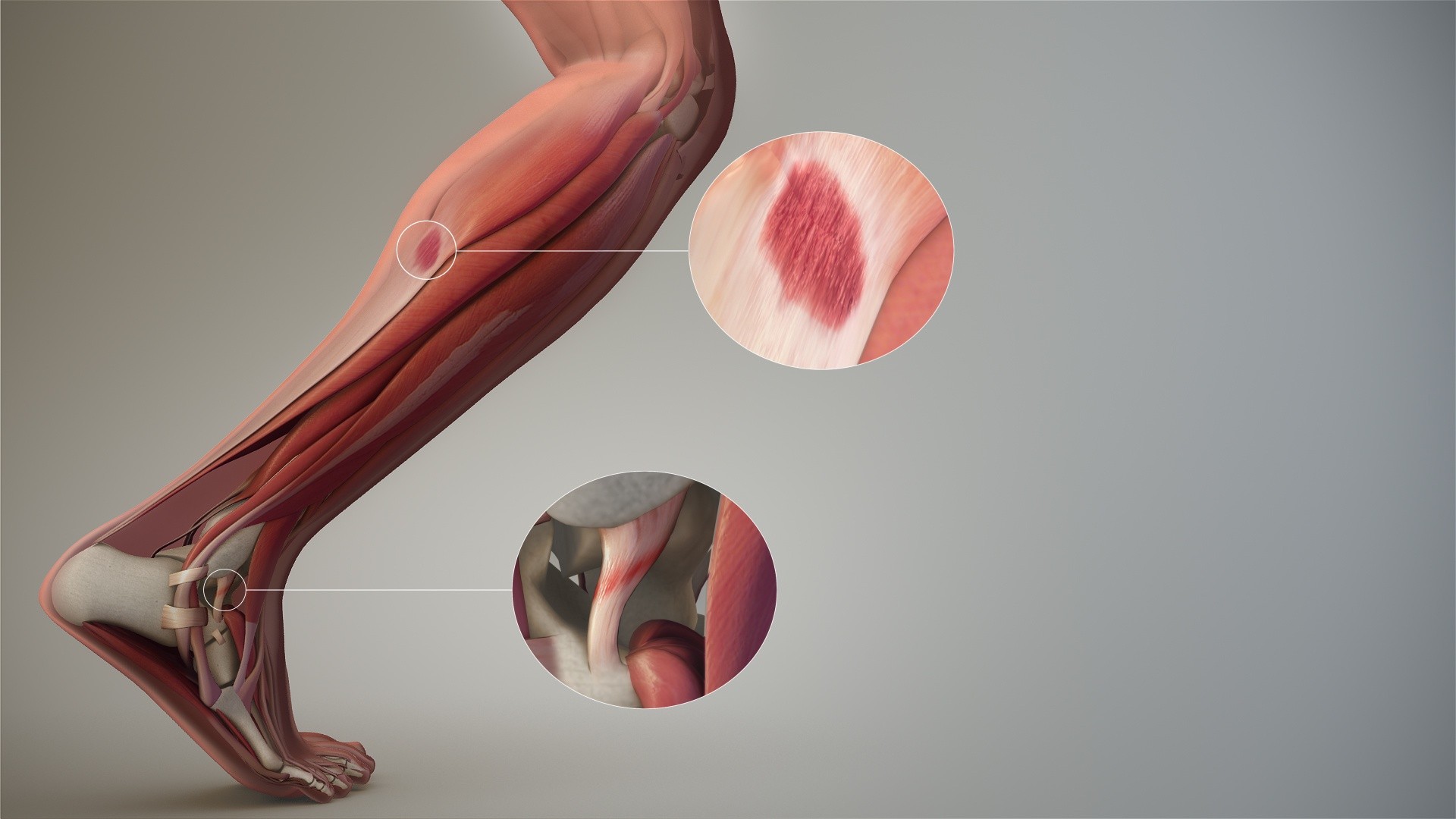 Trigger points may be developed through an acute muscle injury or continual muscle stress, such as an area within or near a strained muscle. Risks may also be increased via poor posture and repetitive motions.
Stress and anxiety may also increase the risk of developing muscle trigger points.
People who are stressed and anxious tend to clench their muscles, a repetitive strain that can increase the likelihood of developing trigger points.
Complications Associated with Myofascial Pain Syndrome
The Mayo Clinic also identified several complications that may arise from myofascial pain syndrome, including sleep problems and fibromyalgia.
Myofascial pain syndrome symptoms could make it difficult for people to sleep at night or find a comfortable sleeping position. This is because any movement while sleeping could cause a trigger point to be aggravated.
There are also cases where fibromyalgia is developed by people with the syndrome. According to some physicians, the syndrome may start the process of developing fibromyalgia, a chronic condition characterized by widespread pain.
About the Muscle Trigger Points Anatomy App
The Muscle Trigger Points app provides information on trigger points for more than 70 muscles in the human body. It also offers data on pain referral patterns caused by these trigger points.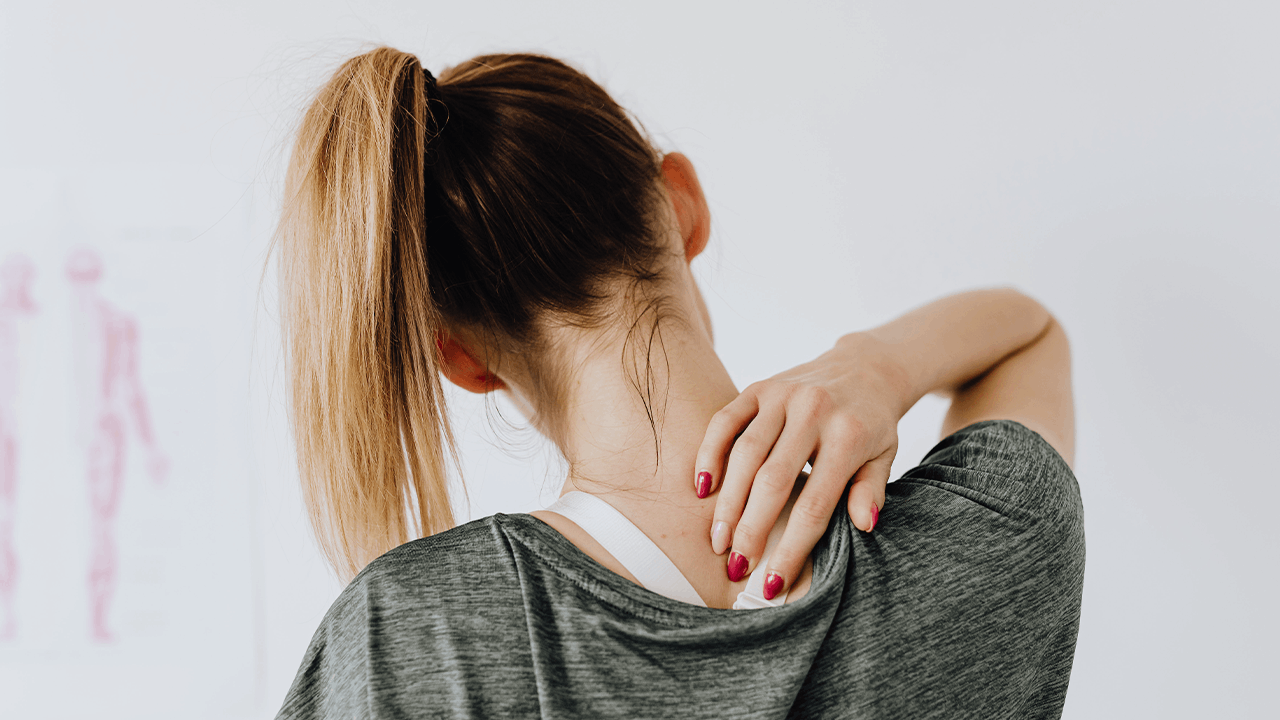 The app serves as a reference guide for searching for trigger points on a specific muscle or identifying pain zones on the human body.
It is considered a cheaper alternative to Dr. Travell's books, which can cost hundreds of dollars.
Whether you are a physician, a therapist, a patient, or simply a person curious about how trigger points work, the Muscle Trigger Points app could be a helpful tool and interactive reference that you can install onto your mobile device.
About the Developer
The app's developer, Real Bodywork, is a company known for producing high-quality massage videos for health practitioners.
The company's founder, Sean Riehl, has been teaching massage therapy since 1993, including classes in Structural Massage, Deep Tissue Massage, Myofascial Release and Lymphatic Drainage.
Aside from Muscle Trigger Points, Real Bodywork has developed several other apps, including Massage Techniques, Skeletal Anatomy 3D, and Anatomy Quiz Pro.
How to Download the Muscle Trigger Points Anatomy App
Lucky for us, Real Bodywork developed this mobile app to be available on Android, iOS and even Windows mobile. The Windows app is available on the Microsoft Store and it is compatible with mobile devices running Windows 8 Mobile or Windows PC.
For iOS users, you can find the app on the Apple App Store under the name 'Muscle Trigger Points', which currently has a rating of 4.8 out of 5 stars. Since this is a paid app, you will have to click the price to start the payment, download, and installation process.
Android device owners will find it on the Google Play Store under a slightly different name: 'Muscle Trigger Point Anatomy', which is currently rated 4.6 out of 5 stars. Click on the Buy button to purchase the app and start the download.
Cost of the App
While Muscle Trigger Point Anatomy is a paid app, it does not require a subscription to use. You will only have to purchase it from your corresponding app store for a one-time fee of $2.99 and you will be able to use this reference app as long as you want.
The app's price is worth it, especially if you consider the price of Dr. Travell's books. If you need this in your profession or simply want to know more about muscle trigger points, this app certainly is worth every penny you paid.
How to Use the Muscle Trigger Points App
Once you've purchased, downloaded, and installed the app, open it on your mobile device. You will be greeted by the Real Bodywork logo and will be taken to immediately taken to the home screen.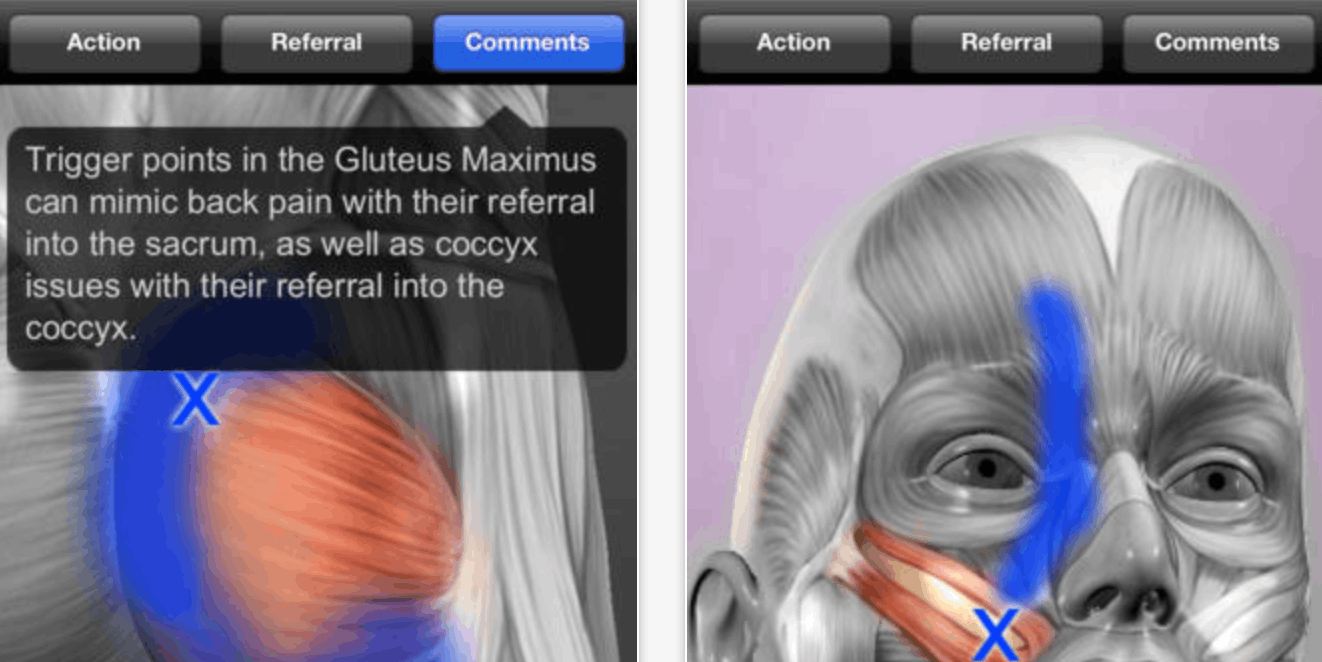 If you've opened the app previously, the home screen will display the last muscle you were examining before deciding to close it.
The display is divided into three panels, displaying the whole-body anatomy on the top left, the muscle information on the bottom, and the pain referral pathways of the trigger point on the right side.
User Interface and Tabs
On the top portion of the app's user interface, you will find several tabs. As I mentioned earlier, the app offers information on more than 70 muscles and you can browse through them the List tab. Meanwhile, tapping the Muscles tab will enable you to see the trigger points associated with your selected muscle.
The Zone tab is useful in gathering information about nonspecific pain since it breaks down the body into zones. You only need to tap on a specific trigger point on the image and it will provide info on that trigger point, as well as the pain referral pattern and the muscle where you can find it in.
Lastly, the Rotating Arrow tab on the top left corner of the app can be used to rotate the image to reveal the other zones and muscles. You can zoom the image to take a closer look by pinching the screen.
Required Permissions
Installing an app into your mobile device typically means granting it access to a few features of your phone or tablet. The app usually requests these permissions during the download and installation process.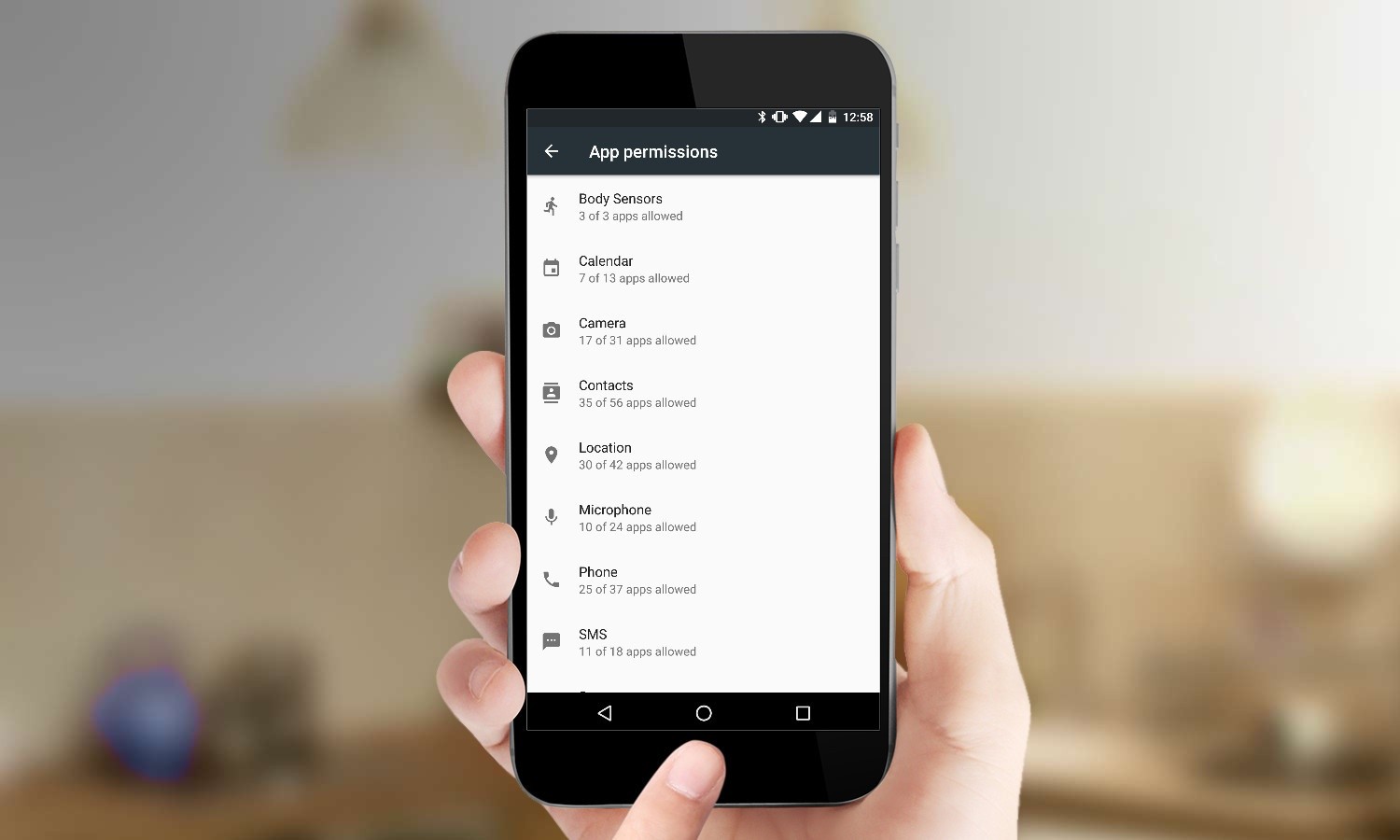 This particular app will have access to photos and media files and will be able to read the contents of your USB storage.
Other permissions include allowing the app to view your network connections. You will also grant it full access to your network upon installation.
Privacy Policy
Since Muscle Trigger Points Anatomy is a paid app, it contains no advertisements so the developer does not need to collect personal information from its users.
The app also does not record or transmit any kind of user data even after installation and use.
Conclusion
For someone like me who's curious about trigger points, the Muscle Trigger Points Anatomy app is surely a great source of reliable information. I love how the app enables me to pinpoint specific zones and the pain patterns associated with them through interactive images.
With that said, I think that this app would even be more helpful to health professionals in explaining trigger points and myofascial pain syndrome to patients. On the other hand, patients could also use the app to remind themselves of the locations of their trigger points to avoid placing pressure on them.