With the advancement of technology, particularly in terms of mobile communications, blind dates and other traditional matchmaking methods have been replaced by online dating and matchmaking apps such as OkCupid, Hinge, and Tinder.
Unlike in the old days where you needed to muster the courage to approach a stranger or have a friend introduce you to someone, connecting with people nowadays is easier due to apps like OkCupid. In this article, I will be listing 11 interesting statistics that OkCupid app users must know.
What Is The OkCupid App?
OkCupid is an online dating service and app owned by the internet technology firm Match Group. It was founded by Harvard University students Chris Coyne, Christian Rudder, Sam Yagan, and Max Krohn as SparkMatch based on humorous self-quizzes and personality tests.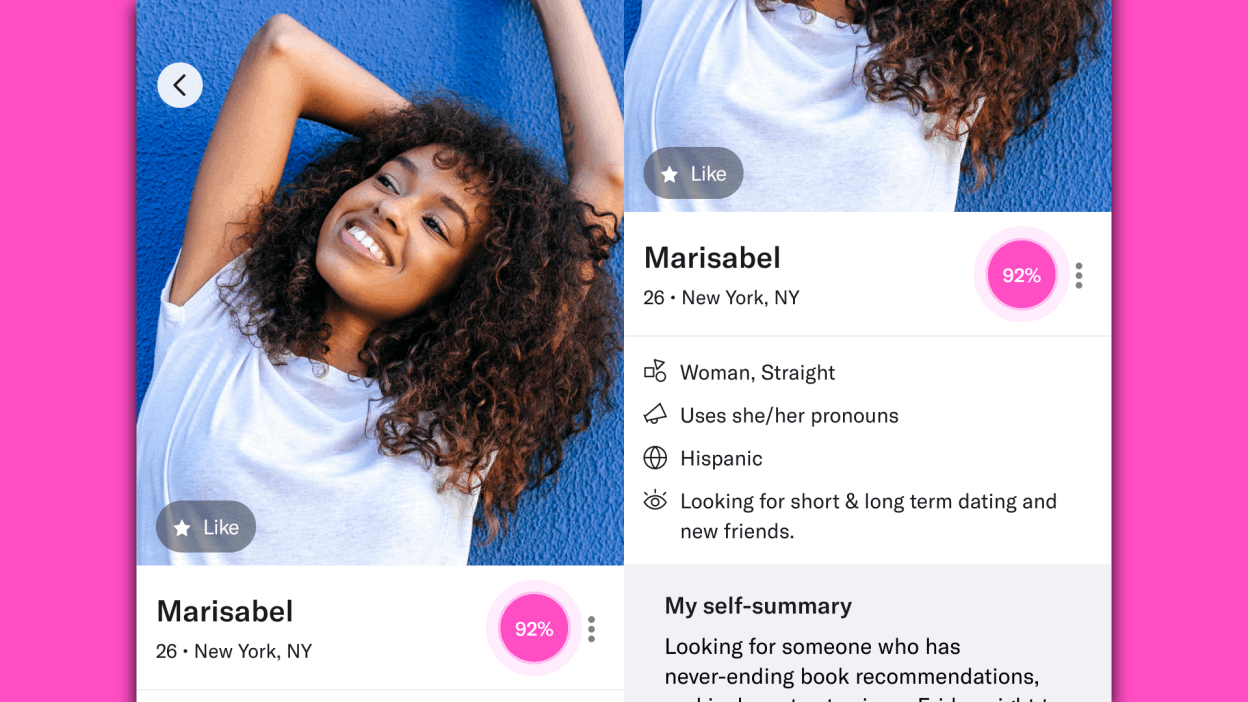 The app generates matches by using data from users' activities as well as their answers to questions. OkCupid has more than 4,000 questions, and the service advises users to answer between 50 to 100 questions after signing up to the app. They will also indicate the answers they would like from potential partners.
OkCupid's algorithm calculates match percentages based on answers to match questions, age, location, gender, orientation, and other preferences. The app is available on the Google Play Store for Android users and the Apple App Store for iOS device owners.
The OkCupid App And Its Popularity
Based on monthly downloads, the OkCupid app ranks as the sixth most popular among dating apps available online. It has a monthly download of 448,000 as of January 2021, while Tinder has 6.44 million downloads per month. CNET named OkCupid as the best free dating site for 2021.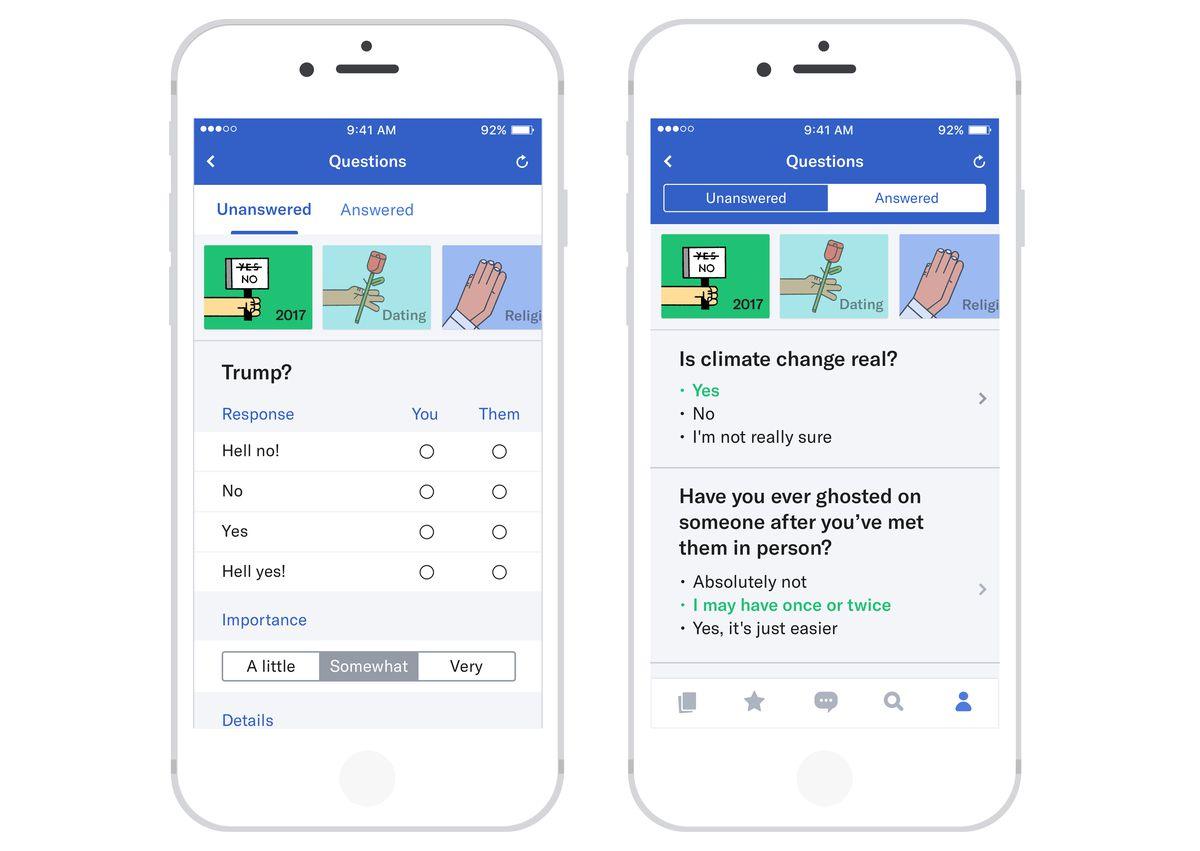 Another interesting stat about the app is that it's the only app with thousands of questions used for its matching algorithm. These questions cover a variety of topics, from climate change and politics to music and cooking.
OkCupid User Demographics
According to a Morning Consult survey in 2020, approximately 9% of adults were using OkCupid, while 23% had used it before but were not currently using it when asked for the survey. Of those using the app, about 11% were males, while 6% were females.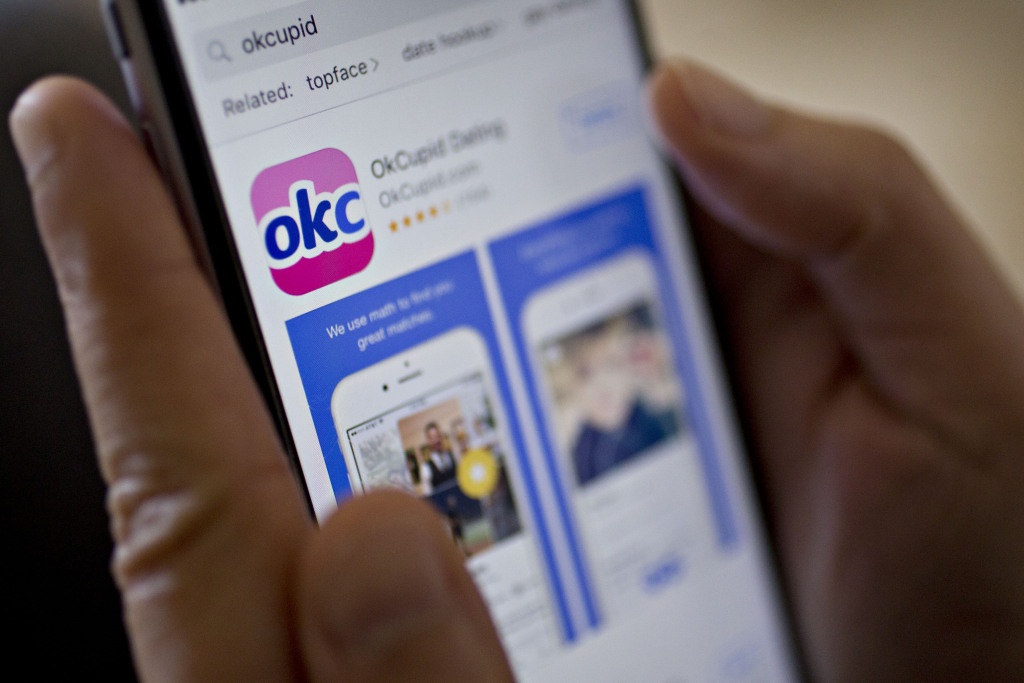 In the US, the percentage of adults using OkCupid vary depending on their age range. The highest percentage of OkCupid users with 14% were between 18 to 29 years old, 10% were between 30 to 44 years old, 4% were 45 to 54, 5% were 55 to 64 years old, and 2% were 65 years old and beyond.
Virtual Dating Preferences By OkCupid Users
Since the onset of the global health crisis last year, many people have turned to virtual dating on the OkCupid app. Texting and messaging are preferred by 51% of users, while 26% enjoy video chatting, and 17% liked phone calls better.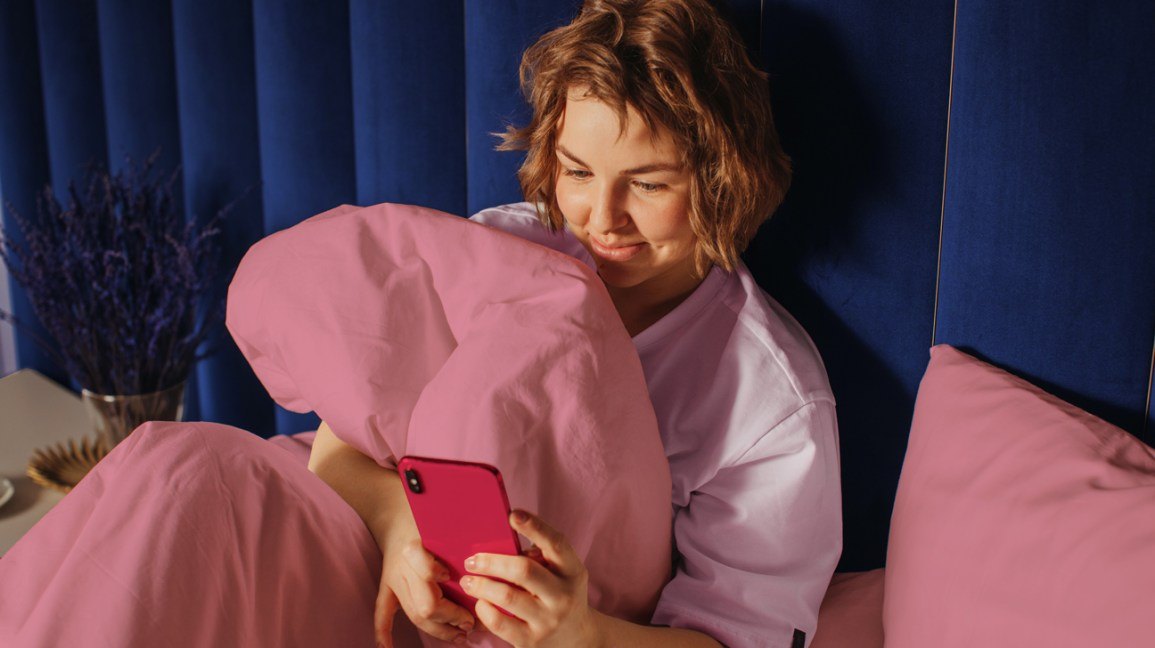 There are also certain activities that OkCupid users prefer during online dates via the app. Shared activities like games are the most popular at 31%, followed by dinner or drinks at 29%. Video chatting was preferred by 25%, while 15% want to watch a movie or TV show together.
According to 38% of these users, the best part of doing virtual dating on the app is that it has less pressure, while 37% say it's a good way to get to know the other person better. The surprising thing about it is that 25% prefer it because they can wear anything they want.
Online Dating Trends Caused By The Global Health Crisis
While the global health crisis didn't stop people from dating, it has become an essential factor in conversations and dating preferences as more people prioritized their safety and health. There were actually 215,000 people who would cancel a date if proper social distance would not be observed.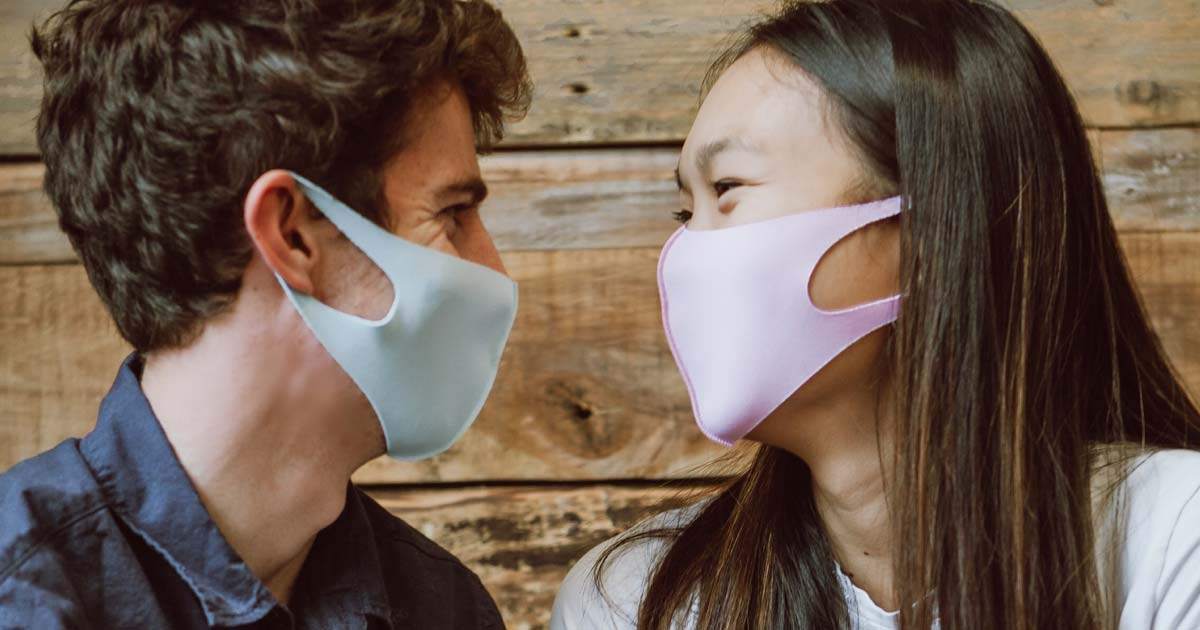 OkCupid users who answered yes to the question about getting a vaccine received 12% more matches and 20% more likes. In relation to this, 14% of users said they are willing to cancel a date with anyone who didn't want to receive a vaccine.
OkCupid And The BLM Movement
In 2020, not only did OkCupid showed strong support for the Black Lives Matter (BLM) movement, its users also did their part in supporting it.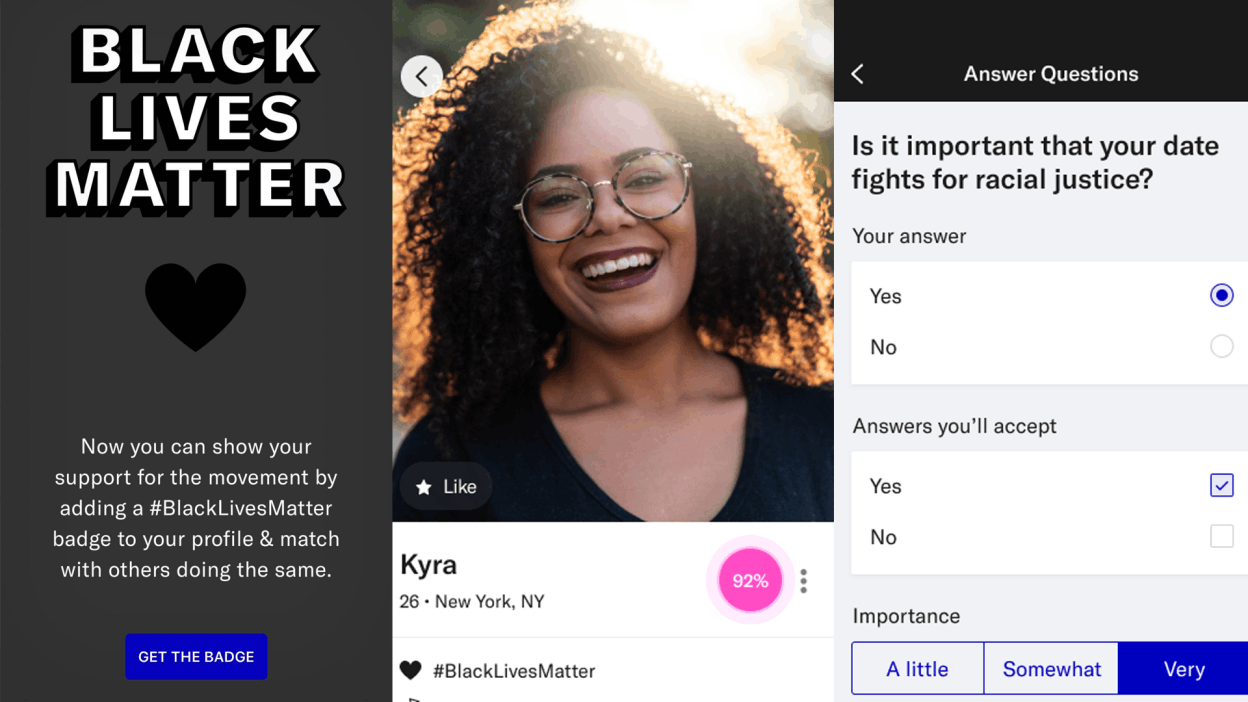 According to an OkCupid survey, 70% of its users protested against racial inequality, and 62% donated their time and money, educating others and themselves, and participated in protests. Meanwhile, 23% said they educated themselves and others about BLM, 9% donated money and time, and 6% protested.
In terms of matching and desirability, users with #BlackLivesMatter profile badges experienced more likes and were two times more likely to be a match with others with the badge. They were also more likely to receive the first message from another OkCupid user.
Emergence Of Advodating
The term advodating is a portmanteau of advocacy and dating, and it refers to a trend among people wherein they date only those who advocate the same political and social causes. The general idea may not be novel, as many people in the past have found love in advocacy groups.
However, advodating is about proactively filtering people with different political and social views as yours. OkCupid found that approximately three million users wouldn't go on a date with someone having strong opposing political views. This is around 60% of users surveyed by the dating service.
Relationship Of Voting And Dating
It may sound absurd, but for the next statistic, I will focus on how voting has become a significant factor in dating someone.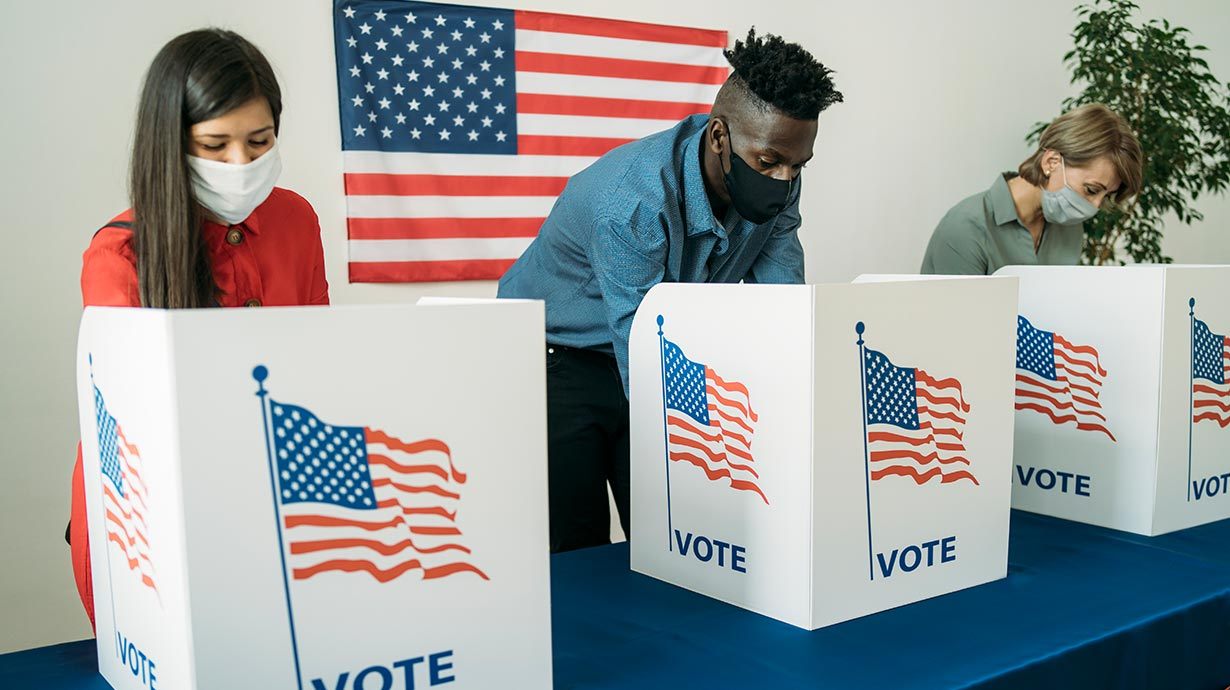 With 90% of millennials and 83% of Gen Zers on OkCupid claiming to be registered voters, voter registration has become an essential criterion for 50% of users when deciding whether to date someone.
In addition, 64% do not believe that cross-party dating would work in modern relationships.
Slow Dating And The Great Outdoors
The lockdowns that were enforced worldwide have affected daters, and they learned how not to rush relationships, spurring the trend of slow dating. This refers to a kind of dating where people get to know each other more personally and emotionally before getting physical.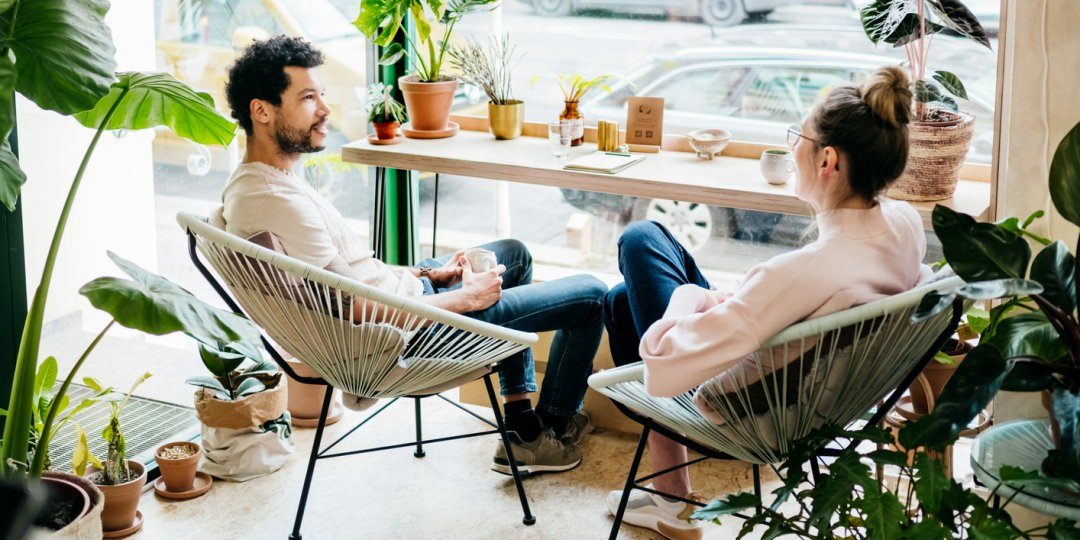 In relation to this, OkCupid surveyed one million users and found that 84% preferred to have an emotional connection first before having a physical one.
Being confined at home during the lockdowns also motivated 59% of daters to do meet-ups outdoors where proper social distancing can be applied. They would love to go on activities, such as treks and nature adventures.
Dating Beyond Race, Religion, And Borders
The quarantine may have had an impact on OkCupid daters as more people have changed their minds about long-distance relationships, as well as ideological and cultural differences when it comes to dating.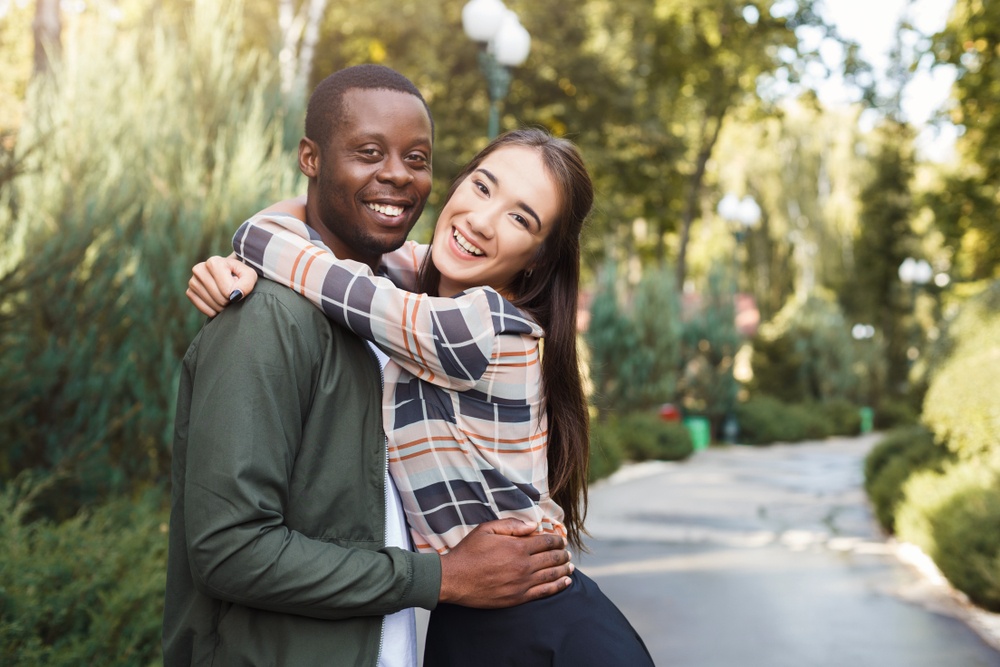 Since the beginning of the global health crisis, there has been a 50% increase in connections and conversations among users across geographical borders. This means that people on the app are more open to forming friendships and relationships with others beyond their geographical areas.
Meanwhile, OkCupid observed a 10% increase in interracial relationships during the pandemic. I believe that the BLM movement that coincided with the health crisis may have been a factor in this trend. Also, the number of OkCupid daters who are more willing to form connections with other users of different religions went up by 15%.
Music Is The Language Of Love
It's not surprising that music is something that brings people together and is a go-to topic in conversations. Users on OkCupid mentioned music almost five million times on their profiles, and if this is filtered to other terms such as performers and genres, the number will even be greater than that.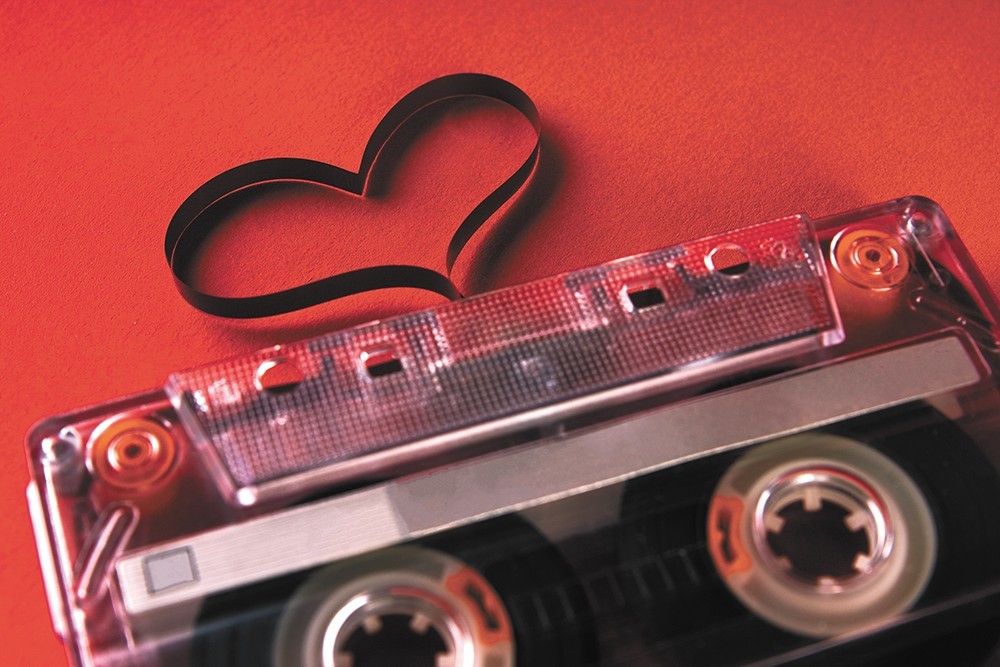 According to 85% of OkCupid users, music has a significant influence over their lives and dating. Personally, I have the same perspective since it's easier to connect with another person simply by listening to music you both like.
The last statistic on this list is that 37% of OkCupid users prefer their ideal match to be into music. It beat out other popular things like sports, movies, and books to become the most popular response.
Conclusion
If you found these OkCupid statistics interesting, then we're on the same boat. It was surprising to know that dating practices and principles have changed so much over the years, especially with the rise in the popularity of dating apps such as OkCupid. I love how things like advocacies and social issues have become a big part of dating preferences.
However, at the end of the day, dating for me still boils down to compatibility on a personal, psychological, and emotional level. These trends may influence how you connect with potential matches, but nothing beats finding someone that connects with you at all levels.