Online faxing is a more effective alternative to the traditional and expensive fax lines normally offered by telecommunication companies.
By using digital faxing I save money as I've eliminated the need for ink and toner cartridges. I also don't need fax paper anymore and am not worried about fax machine repair costs.
The FAX.PLUS app has given me the freedom to use online faxing. It offers great features and is environmentally friendly by not using paper. Here, I will gladly share with you my experiences with FAX.PLUS and hope it can assist you to make the decision to change to online faxing.
Main Features of the FAX.PLUS App
Interface and Stored Faxes
Integration and Encryption
Downloading FAX.PLUS
Upgrading to the Paid Versions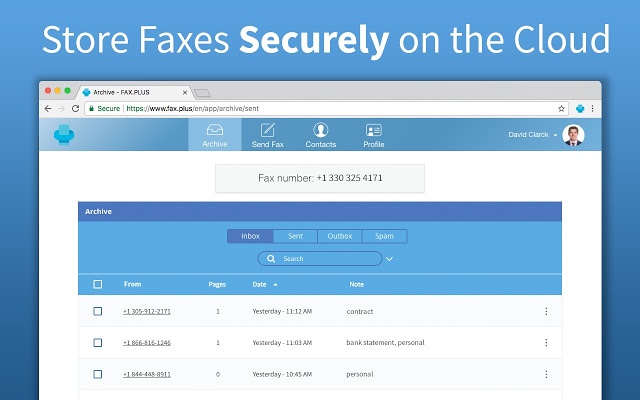 Main Features of the FAX.PLUS App
A special feature is that all the faxes stored by FAX.PLUS are protected by AES 256-bit encryption. I can send and receive faxes anytime and anywhere by using my mobile phone. I can send my faxes to any fax machine my contacts use.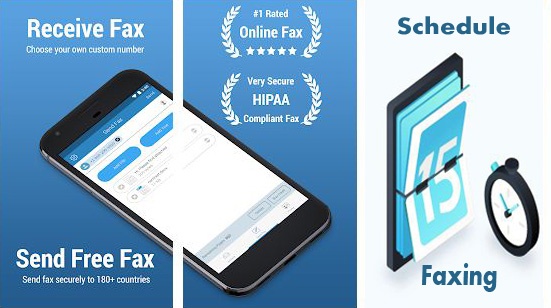 Faxing from my email is also possible. It is HIPAA compliant and accommodates programmable fax API. I can scan documents with my mobile and add documents from my device or my cloud storage. I can add a cover page to my fax with the 'Add Text' feature.
The app also supports a variety of document formats, including Office documents, PDF, JPG, and TIFF, and I can sign my documents and send them back without printing them.
I love the clean fax screen. When I send a fax I click on the contact or enter a number manually. Then I upload files up to 20 MB, add text, and send. When I write text, the screen prompts for it, but I rearrange the pages to create a cover page, etc.
Other Features
I can schedule my faxes to be sent at a specific date and time. And if I enable the "Retry" option, the app sends failed faxes automatically again. I also always know whether my faxes have been delivered as I get notifications in my email.
The app also offers worldwide usage. I can send faxes locally and internationally to more than 180 countries! And if I for some or other reason need fax numbers in other countries the app can provide them.
International numbers are available from the United States, Canada, South Africa, Portugal, Germany, and many more. There are more than 40 countries on their list. If I want to include these numbers in my profile I can edit my profile at any time.
Interface and Stored Faxes
I like the FAX.PLUS's web interface. It is clean, modern, and attractive. The faxing features of FAX.PLUS are divided across four main tabs, namely Profile, Archive, Send Fax, and Contacts. If I need help I access the help resources in the upper-right-hand corner of the screen.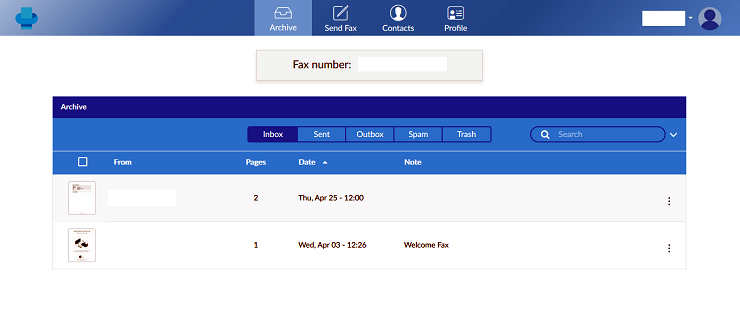 When I'm looking for help, the app makes it easy with its dedicated search bar. I search for my faxes by using the search bar at the right of the screen.
When I tap on the expand arrow I can search by date, status, or keyword. If I'm subscribed to the Premium, Business, or Enterprise plan, I am able to export search results to a CSV file.
I can follow the help tips easily as the app uses clear language in its explanations. The FAX.PLUS archive defaults to the inbox and the tabs at the top of the archive let me select what I want to do.
Archives, Inbox, and Contacts
The Archives section organizes my faxes into folders including Inbox and Outbox, and Spam and Trash. I can find faxes by the sender, recipient, date, keyword, or status. I can add senders to my contact list or a blacklist. The Contacts page allows me to add fax contacts manually, or to import even from Excel.
The inbox itself is sortable. This makes it quick to find messages. Sometimes I click on the ellipsis icon next to my fax to add a note, delete the fax, or forward it to another contact. If I want to, I can create and manage groups and send a fax to the group.
My contacts that I've added manually can be viewed in the Contact section. I can edit any contact easily by clicking the applicable icon.
Integration and Encryption
Google Docs, Google Sheets, Gmail, and the Chrome browser are integrated into the app to facilitate the fax-sending process.
My contacts don't have to receive the fax by phone. If one of my contacts has a human-operated telefax, my contact will hear a short message: "This is a fax call. To receive, please press start."
To send or receive faxes I only need my phone or tablet, I don't need a fax machine, a landline phone service, or any other equipment. I prepare my documents to fax using my phone's camera to scan the documents, or I can also import the documents from local storage or cloud storage.
FAX.PLUS's mobile app offers document-signing and checkmark-adding features. To use it, open the fax and tap the "Sign Document" icon. The icon is in the upper right-hand corner of the screen. Here I can sign digitally on the screen or add a checkmark.
Fax to Email and from Web
It is easy to send a fax from the web. I type in the phone number or select a contact and add a text note or an attachment. I can then schedule when my fax has to be sent and also email a PDF fax copy to a recipient.
I often use my email service to send a fax with FAX.PLUS. The address for it is the destination's fax number followed by "@fax.plus."
To include a note, I just fill out the email's subject line. To attach a document, I attach it, in the same way, I would do for any other email.
Downloading FAX.PLUS
FAX.PLUS is free to download and free to use for both Android and iOS devices.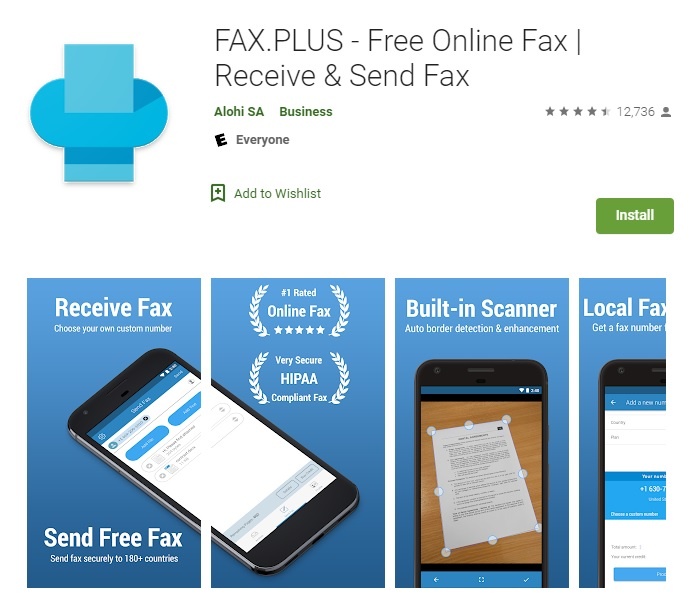 I downloaded and installed the FAX.PLUS app onto my Android phone by visiting the Google Play Store app on my device. Once on the Play Store, I searched for 'FAX.PLUS – Free Online Fax | Receive & Send Fax' in the search bar.
After finding the correct result, by the developer Alohi SA, I selected it to go to the store's app page. Then, I clicked the green 'Install' button to begin downloading it to my device.
For users of iOS devices, open your Apple App Store and search for 'FAX.PLUS – Receive & Send Fax'. Once you've located the correct app by confirming its developer as Alohi, click to go to its download page and then click the button 'Get' to begin the installation.
Using the Free Version
With the free version, I could send 10 pages in total. If I haven't upgraded I have to pay 20 cents per page after sending 10 pages. Although it is still cheaper than other phone fax subscriptions, I decided to upgrade to a paid version.
I've found signing up for FAX.PLUS easy and simple. I've selected my country and received a randomly assigned number that I still use for free. If I've chosen to get a custom number I would have to pay $19.99. I also could have imported my existing fax number to FAX.PLUS.
Upgrading to the Paid Versions
As I want to receive faxes as well as send them, I had to upgrade to a paid account.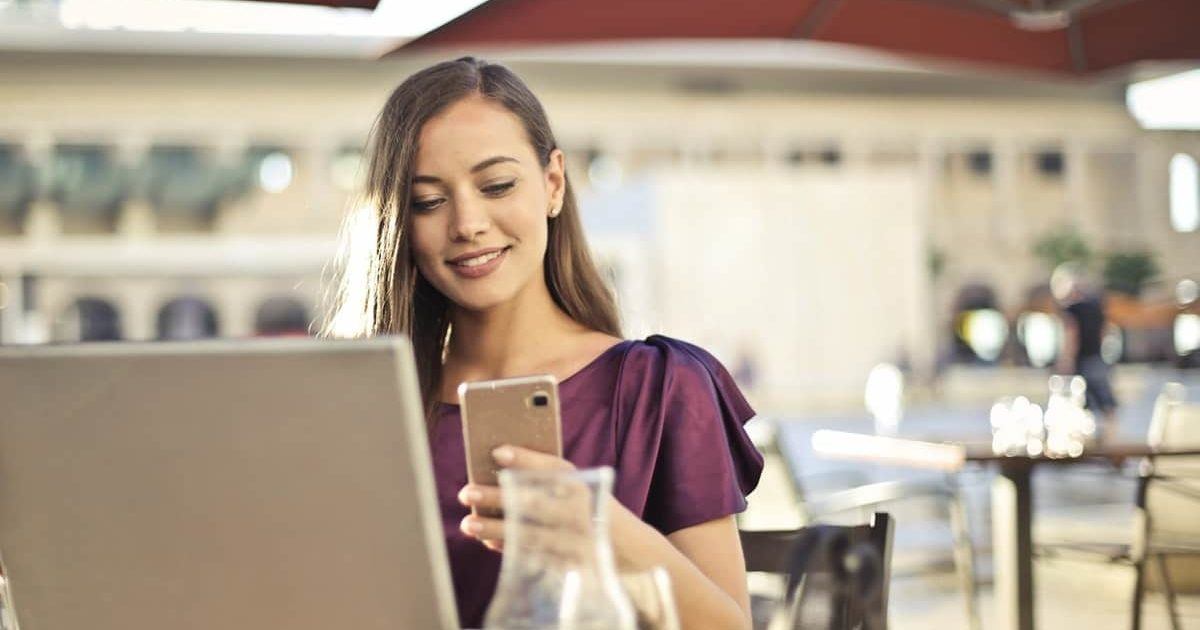 The Basic plan is $5.99 per month and lets me send and receive 100 pages each month.
This works best for me because I never send and receive more than 100 pages a month.
Premium, Business, and Enterprise Plans
The other subscription plans are the Premium, Business, and Enterprise options ranging from $19.99 to $59.99.
With the Premium option, 300 pages can be sent and received, with the Business plan 800 pages, and with the Enterprise plan 3,000 pages.
I save $1 per month as I subscribed for a year and paid upfront. Premium customers save $2 per month.
Conclusion
As you don't need any new software when signing up with FAX.PLUS, it is recommended that you download and install the app and try it out for yourself. Using the FAX.PLUS app could save you a ton of money and time. Small business owners will find this app a lifesaver.
By going the digital way you can contribute to a healthier world, while you at the same time have the opportunity to fax 24 hours a day, 365 days of the year. Make faxing more convenient for you and give this app a try today!