Being cooped up indoors for a long time due to the global health crisis has had me wondering if my brain has been getting the exercise it needs to remain sharp. Sometimes, I feel like working from home and not socializing much in person kind of put a freeze on my brain.
This is because I believe the pressure of working in an office setting impacts my brain activity greater than the comforts of working in my bedroom. So to make my brain do some extra lifting, I tried looking for mobile apps that could give it some work to do.
That's when I came across the Peak – Brain Training app. Its games and puzzles gave my brain a challenge while I was playing them. I will discuss in this article what this app is about, its features, and how to use it.
Understanding The Concept Of Brain Training
What The Peak – Brain Training App Is All About
Diving Into The Features Of Peak – Brain Training App
Differences Between Free And Pro Versions Of The App
Downloading And Installing The Peak – Brain Training App On Your Device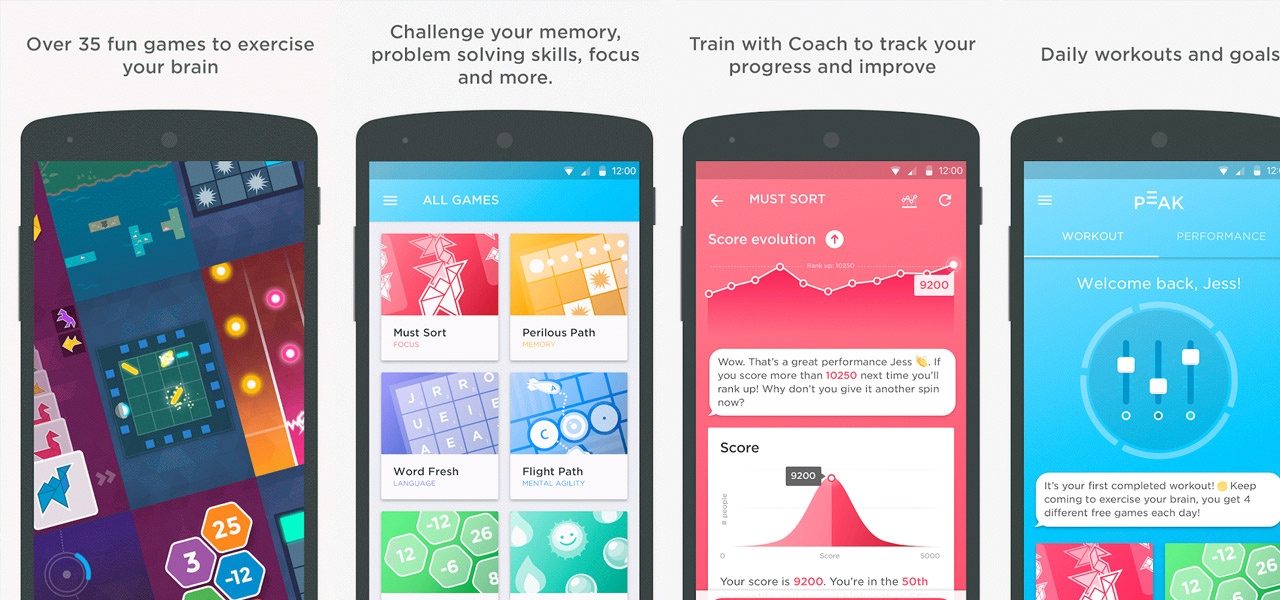 Understanding The Concept Of Brain Training
Before I delve into the Peak app, I wanted to discuss what brain training is so you could get a glimpse of what the app does for you. Also known as cognitive training, brain training refers to a series of activities to maintain or improve a person's cognitive abilities.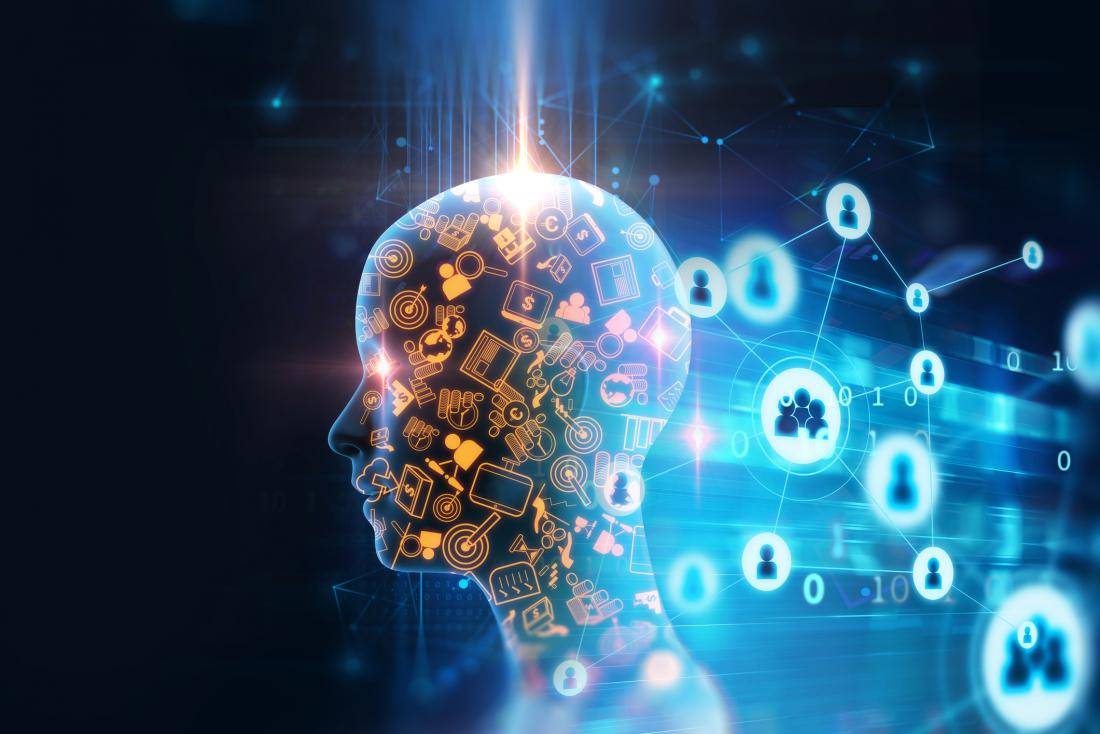 Cognitive abilities usually refer to fluid intelligence's components, like executive function and working memory. Cognitive training is based on the hypothesis that exercising the brain could maintain or improve cognitive abilities, similar to how body exercises enhance physical fitness.
Brain training often targets specific cognitive abilities, such as problem-solving, reasoning, attention, executive functions, and working memory. The popularity of this concept has led to the emergence of numerous brain training activities, games, and apps.
Brain Training As Mental Exercises And Puzzles
In general, brain training activities may either be categorized as mental exercises or puzzles. Mental exercises can be done by simply participating in social activities.
Various facets of cognitive thinking are engaged during social interaction, and it may also facilitate cognitive functioning. This is because interaction involves various things, such as maintaining the conversation in your memory, paying attention, and assessing situational constraints.
Meanwhile, puzzles have become a more common activity among older people with neurocognitive disorders, such as dementia and Alzheimer's disease. Puzzles like jigsaw puzzles are considered effective in developing visuospatial functioning and keeping the mind sharp.
What The Peak – Brain Training App Is All About
If you're sold on the idea of brain training, then it's time to introduce to you the Peak – Brain Training app that I've been spending time on for the last few weeks.
Peak is a mobile app published by PopReach Incorporated to provide fun and free brain training activities through games and puzzles. These activities are designed to challenge the users' memory, language, and critical thinking to keep their minds active.
Peak is an ideal brain training app for busy people like me because its workout only takes about 10 minutes to complete in a day. This is a perfect way to test my cognitive abilities after a long day of working from home.
Getting To Know The App's Publisher
PopReach Incorporated is a publisher based in Toronto, Ontario, which focuses on free-to-play mobile games. Its strategy is to acquire established mobile game franchises and optimize them.
Aside from Peak, PopReach has published several other apps, including Smurfs Village, Kitchen Scramble, War of Nations, Bakery Blitz, and Words of Wonder. Its average number of users per month is 1.9 million unique players.
The company is headquartered in Toronto but has operations in Vancouver, London, and Bangalore, India. Its annual sales are at $20.02 million.
Diving Into The Features Of Peak – Brain Training App
I found the Peak app very engaging yet easy to use at the same time. As I mentioned earlier, the daily challenges and interactive games are short enough to be easily squeezed into my schedule despite how busy I am.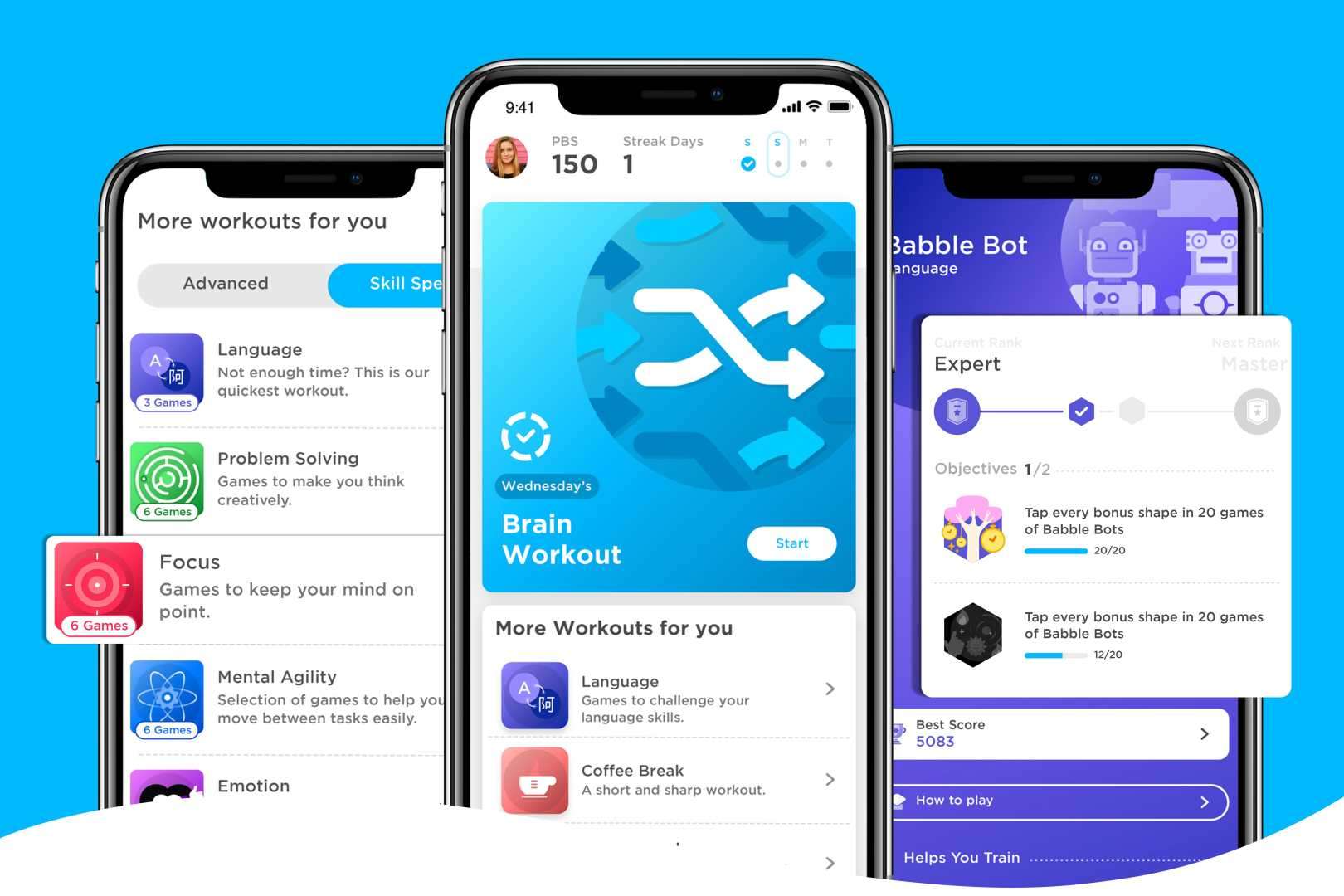 The app allows me to examine which cognitive areas my brain excels in, and it lets me compete with friends via the brain map and brain game performance. I was also able to track my progress through Coach, the personal trainer included in the app.
I also liked how the app does not need an internet connection for me to enjoy the brain games since it can function offline. This could be handy for people who travel a lot and do not always have mobile data to spare for playing games.
A Game Developed By Experts In The Field
The Peak – Brain Training app aims to offer users of all ages and lifestyles a way to maximize their potential in terms of memory, language, focusing, and other cognitive skills.
To achieve this, it incorporated games designed and developed by experts in the fields of research science, neuroscience, and cognitive psychology. They made sure that the games are engaging and provides a rewarding experience to everyone who plays them.
The app has received positive feedback from different publications, including The Guardian, The Wall Street Journal, and Techworld.
Differences Between Free And Pro Versions Of The App
The Peak – Brain Training app is free to download and use in its basic version. You will be able to do randomly assigned games daily and view basic insights into your brain training statistics.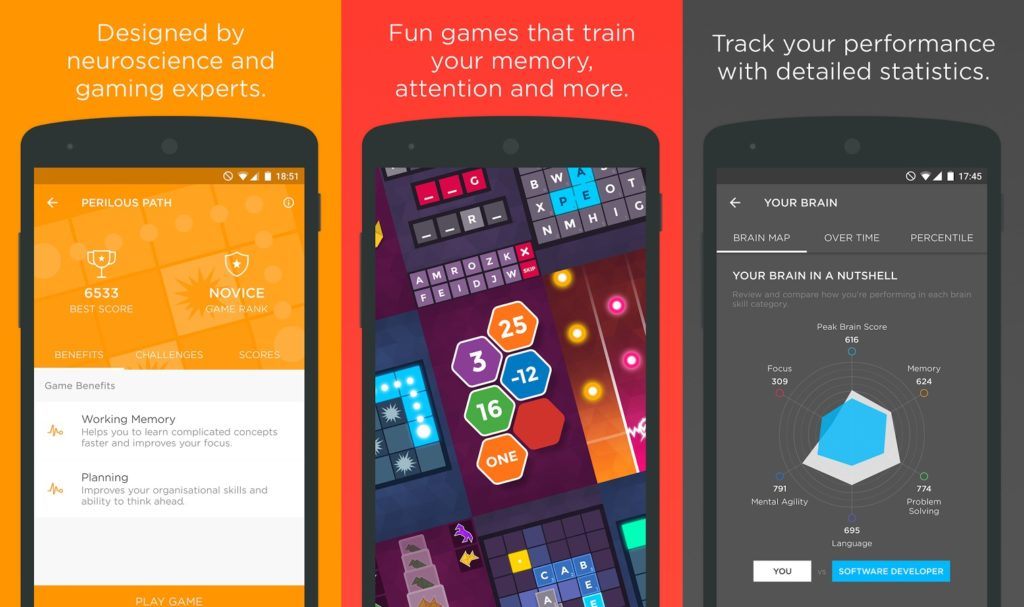 If you are a casual user of the app and will be satisfied with doing short workouts once a day, then the free version will be enough to keep you entertained.
However, if you want access to the app's vast array of features, you will need to upgrade to the Pro version.
The Pro Version, Its Costs, And Perks
Unlike the free version, Peak Pro users have unlimited access to all exercises in the app. The Pro version also offers personalized training sessions comprised of six games per day that you can revisit as much as you want.
If you're keen to monitor your progress and statistics, the Pro version will satisfy your need because it provides detailed feedback on your progress, including percentages and graphs.
To upgrade to the Pro version, you need to click on the Upgrade to Pro menu in the sidebar. Subscription costs $4.99 per month, $24.99 for six months, or $34.99 per year, but you only need to pay an additional $4.99 per month to add a family member or friend to your subscription.
Downloading And Installing The Peak – Brain Training App On Your Device
The Peak – Brain Training app is available to all iOS and Android device users. I like that it's not exclusive to a particular platform because I own and use an Android smartphone and an Apple iPhone.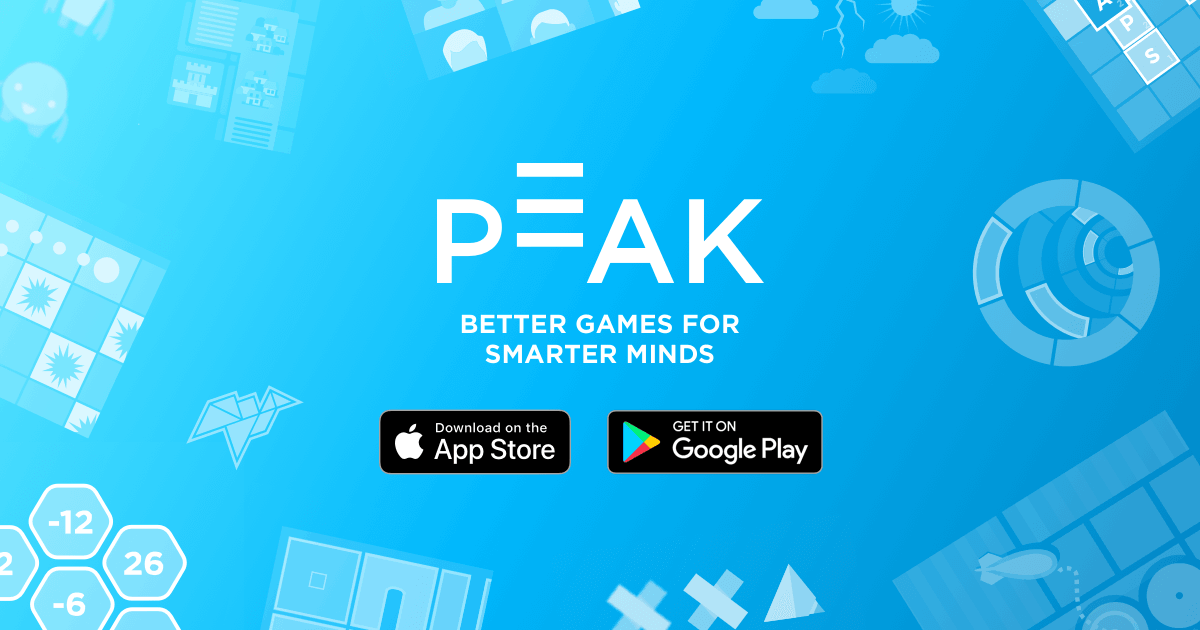 For Android users, open your Google Play Store and search for the app. You will find it under a slightly different name, Peak – Brain Games & Training, but you won't be confused because you will see PopReach Incorporated underneath the app name.
The app has an Editor's Choice seal and will be found under the Education category. It currently has a rating of 4.3 out of 5 stars. Ensure that you have an Android version of 7.0 or later and 324 MB of free space before taping on the Install button to start downloading and installing the app.
Peak – Brain Training For iOS
Meanwhile, iOS device owners will find it on the Apple App Store under its actual name, Peak – Brain Training, under the Education category. It has a higher rating on this platform, garnering 4.7 out of 5 stars based on more than 133,000 reviews.
The app requires at least 431.5 MB of free space, which is bigger than its Android counterpart. Your iPhone and iPad Touch must be running on iOS 12.0 or later, while it requires iPadOS 12.0 or later for the iPad.
To initiate the downloading and installation process, tap on the Get button. Since the app is free, it will immediately start downloading and will automatically install once it's complete.
The Bottom Line
After using the app for several weeks, I could gladly say that this one is a keeper. Even with the free version, the games are entertaining yet challenging enough to keep me occupied for several minutes every day. I feel like using the app was the break I needed from hours of working online.
And because I was too impressed by the Peak – Brain Training app, I was convinced to get the Pro version and choose the monthly subscription. For me, it was money well-spent because the personalized brain training workouts got my brain juices flowing. I recommend that you try this app yourself too.
Spanish version: App Peak – Juegos Mentales y Entrenamiento