Abuse, hate, and harm are always present in our online world, so we need to be careful about establishing relationships online. Although I always want to strengthen connections and make new ones, finding people I can trust on social media makes it challenging.
When I was struggling with this, a friend recommended the Quack app. It is a platform where I can start making new friends and connections through my mutual friends and grow a community with the same interests as mine.
I had a good time developing new and trusted friendships through this app. Discover how to make real friends online through the Quack app as you read the guide below.
What Quack App Offers
Discovery Tab: Discover New Friends and Interests
Global Groups and Local Groups–Similar Interests, Similar Locations
Channels–Express Yourself and Communicate with Followers
Star Channels and Star Chat–Connect with Your Favorite Creators
Circle–The Heart of Quack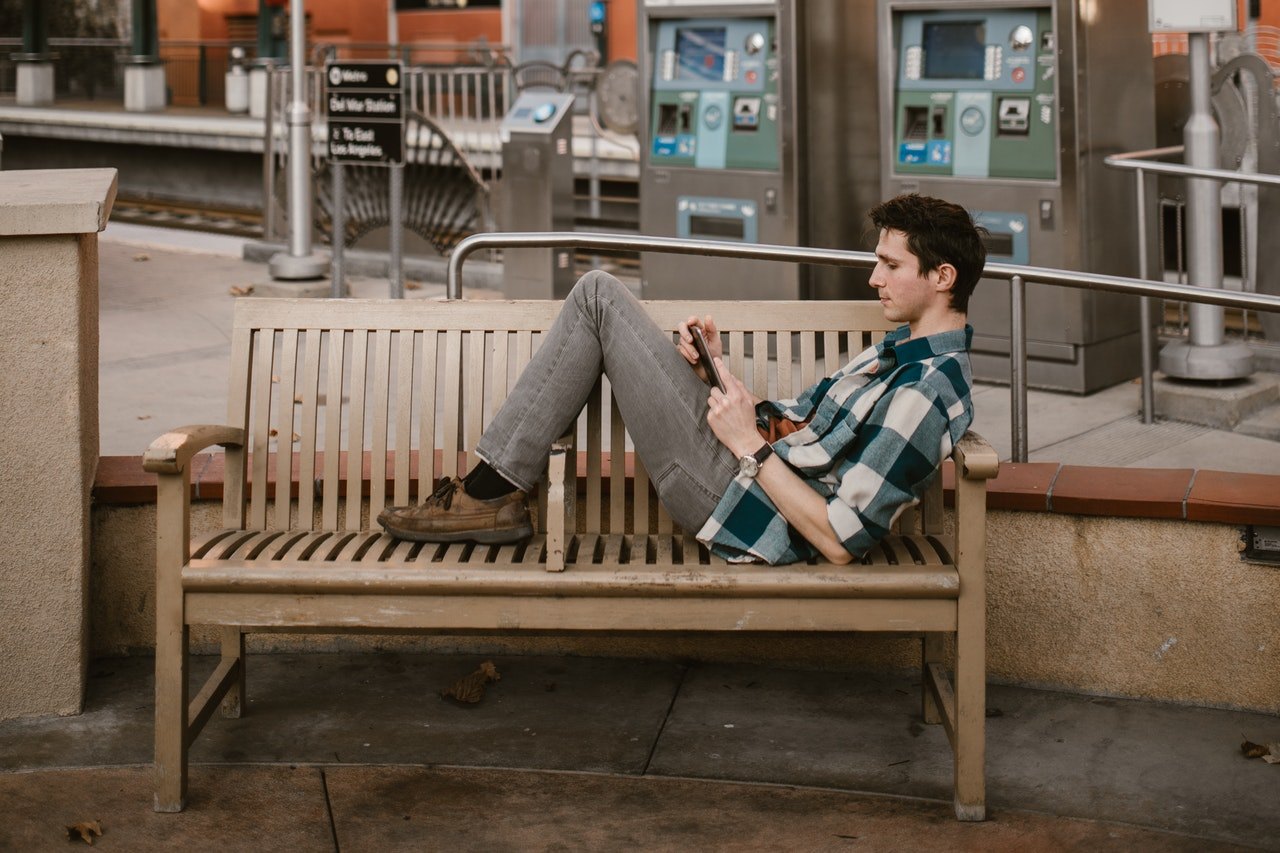 What Quack App Offers
Quack is a relatively new app that aims to make friendship simple and inclusive to anyone. The app does this by connecting users with friends of friends (safely via their contacts) and providing features intended primarily for establishing friends without the conventional social media pressures.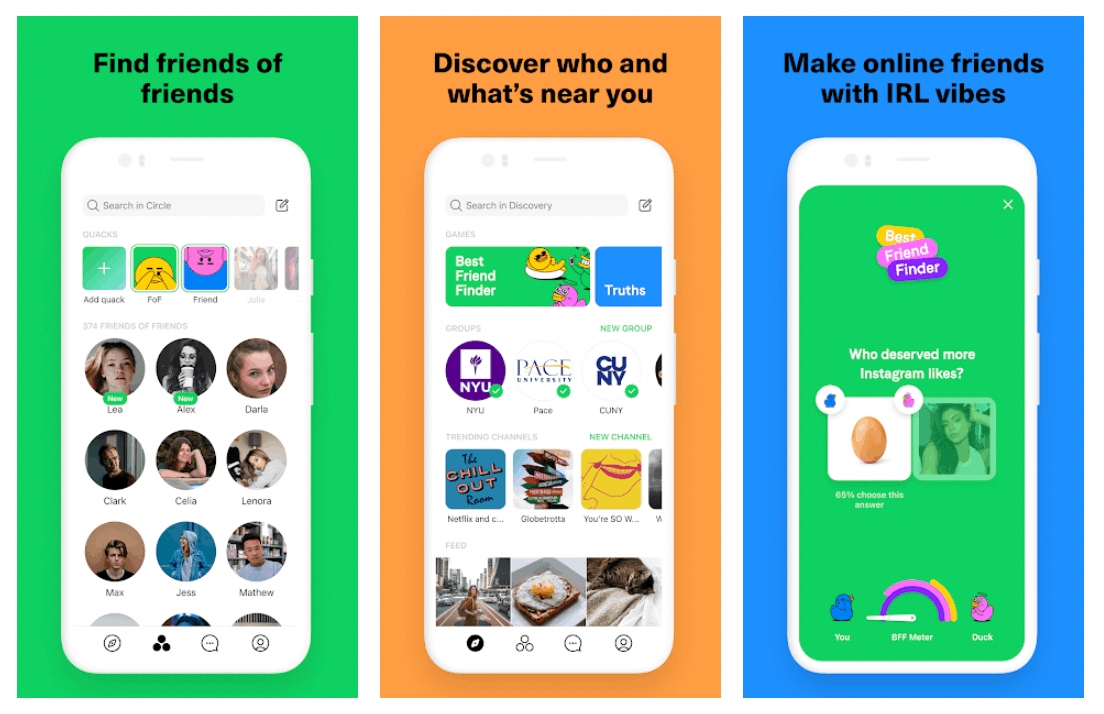 Because it's created using the people in my friends' contacts, it's the most personal network ever. Chats, Anonymous Quacks, and other features allow me to communicate with old and new pals.
The other good thing is that it is free on the Apple App Store and Google Play Store. Don't be confused—it is the one with the duck icon.
Getting Started with Quack App
The moment I opened the app, it asked for my phone number then it sent me a four-digit code. I had to enter my name and birthday before clicking 'Continue.' I was also glad that all genders are welcome in the app as it provides a list of all genders, not only limited to the usual options—male and female.
Afterward, I added some of my photos; users can choose up to six before clicking 'Done' to create a good impression. Then, I had to add my friends first before I could connect with friends of my friends. I can allow the Quack app to access my contacts to invite them easily, but a user can also deny access to contacts before clicking 'Continue.'
It showed me a list of trending communities for me to find people with similar interests as me. When I joined some communities, it led me to the Discovery tab. The Quack app has four primary tabs–Discovery, Circle, Chats, and Profile.
Discovery Tab: Discover New Friends and Interests
In the Discovery tab, there is a search tab that I can use to look for new friends. There is also a pencil icon that I can tap to create a New Star Channel, Star Event, Group Chat, Channel, Local Group, and Global Group. I will explain the differences among these in the next sections.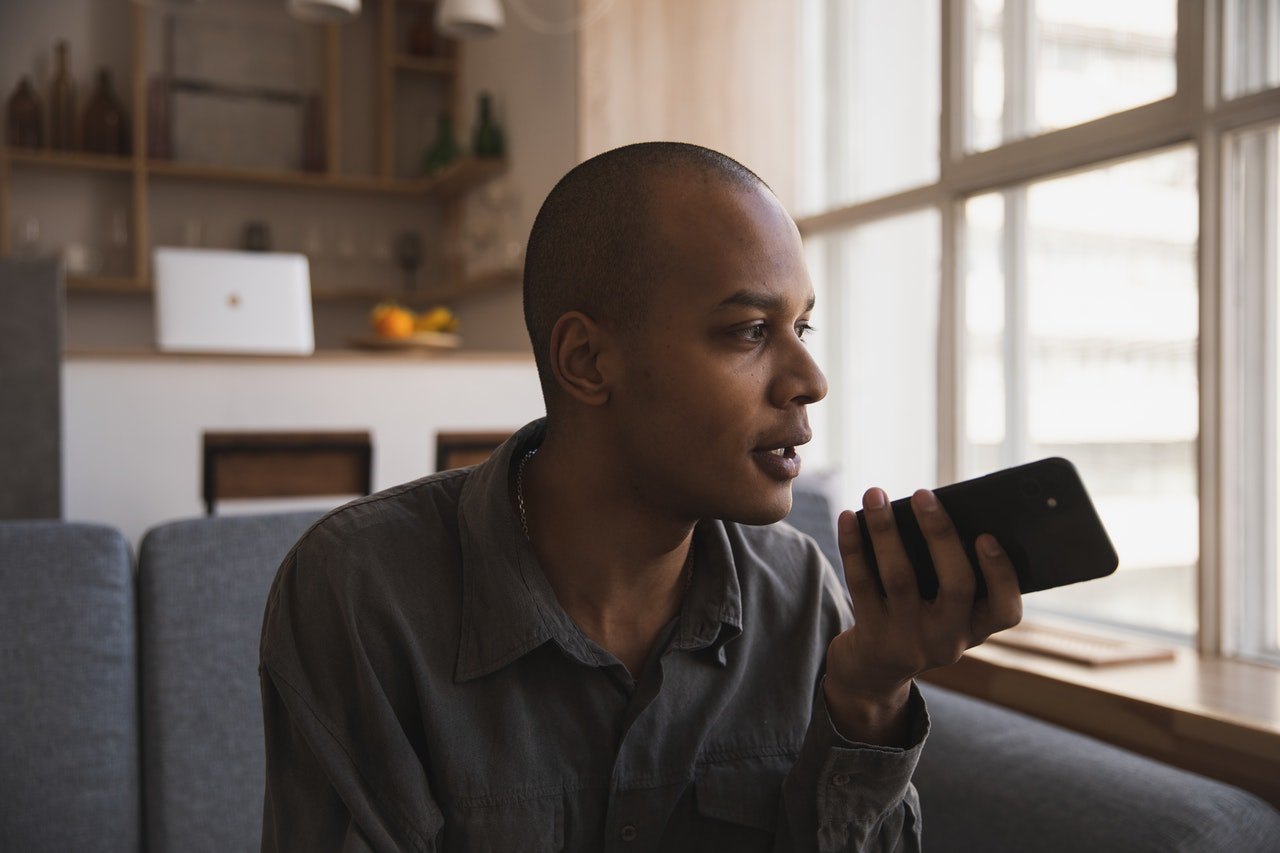 I also found the Best Friend Finder, with which the app claims I can find my new BFF in the Discovery tab. When I tapped it, the "cyber ducks" checked if my photos were legit, which did not take longer than 60 seconds. I had to verify my photos before I started building the most personal network of people I wanted to get to know.
When I clicked 'Browse,' I saw the Top Global Groups I can choose to join. After clicking a group's icon and agreeing to important reminders, I could enter the chat.
I was reminded not to be "ducking" rude, to make friends, to keep the spam to a minimum, to have fun, and to be my authentic self before chatting and making a new friend. After ticking the boxes, I clicked 'Bet, let's go,' and I can now chat with the members of the groups I joined.
Chat with Friends and Friends of Friends
The Chat feature of the Quack app is quite identical to other popular apps' chat features like Messenger and Telegram. I can send photos, videos, and voice recordings and share my location. There are also call and notification buttons at the top right corner of the conversation.
Upon clicking a group, I can see what it is about. There is also a share link to invite other users to join. Moreover, I can see the full list of members of each group and open each member's profile and send them a private message.
To start chatting with a user, I had to send a request first. Once the request is sent, I have to wait for them to accept my request to begin chatting instantly. Furthermore, I also can leave a group and block and report any group or user as well as mute a conversation if deemed necessary.
Global Groups and Local Groups–Similar Interests, Similar Locations
Global Groups are good for learning about new things I am interested in. I am welcome to join the groups and communicate with others who have similar interests.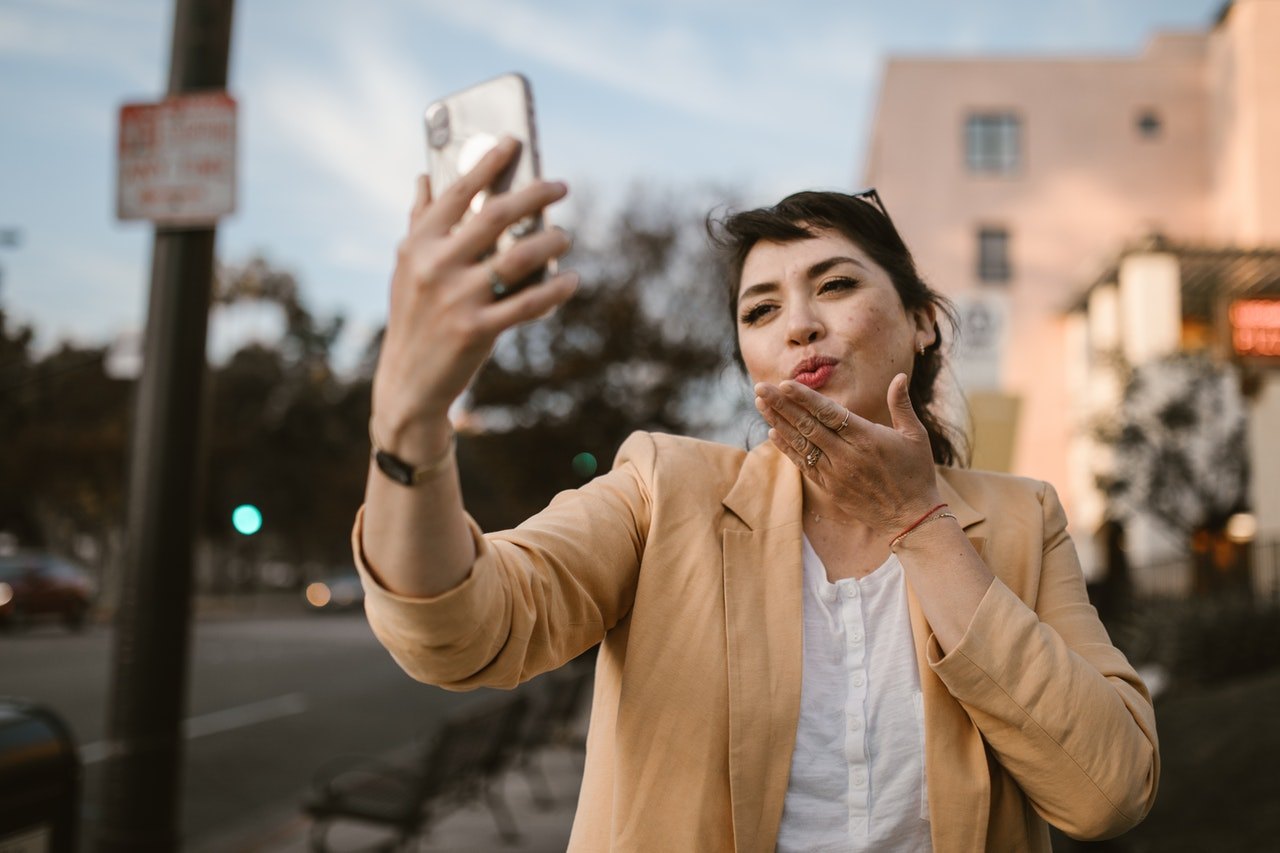 I can also start my own Global Group and invite all of my friends to join. The Quack app has a few prominent Global Groups already verified, and anyone is free to join any of them.
Local Groups–Find Friends Within Your Range
On the other hand, if I want to make friends with people in my area, I join or create a Local Group. These groups are based on location and can be spotted near large cities or colleges.
I can only see these local groups if I am within the range. If I want to meet new people in my area, I can also start my own group and invite my friends to join.
Channels–Express Yourself and Communicate with Followers
Channels are a wonderful way to express myself without worrying about getting likes or comments. Without the hate or trolls, I can upload original content to my feed-like space. I always go back to the Discovery page to discover what types of Channels the app already has and get ideas for my own.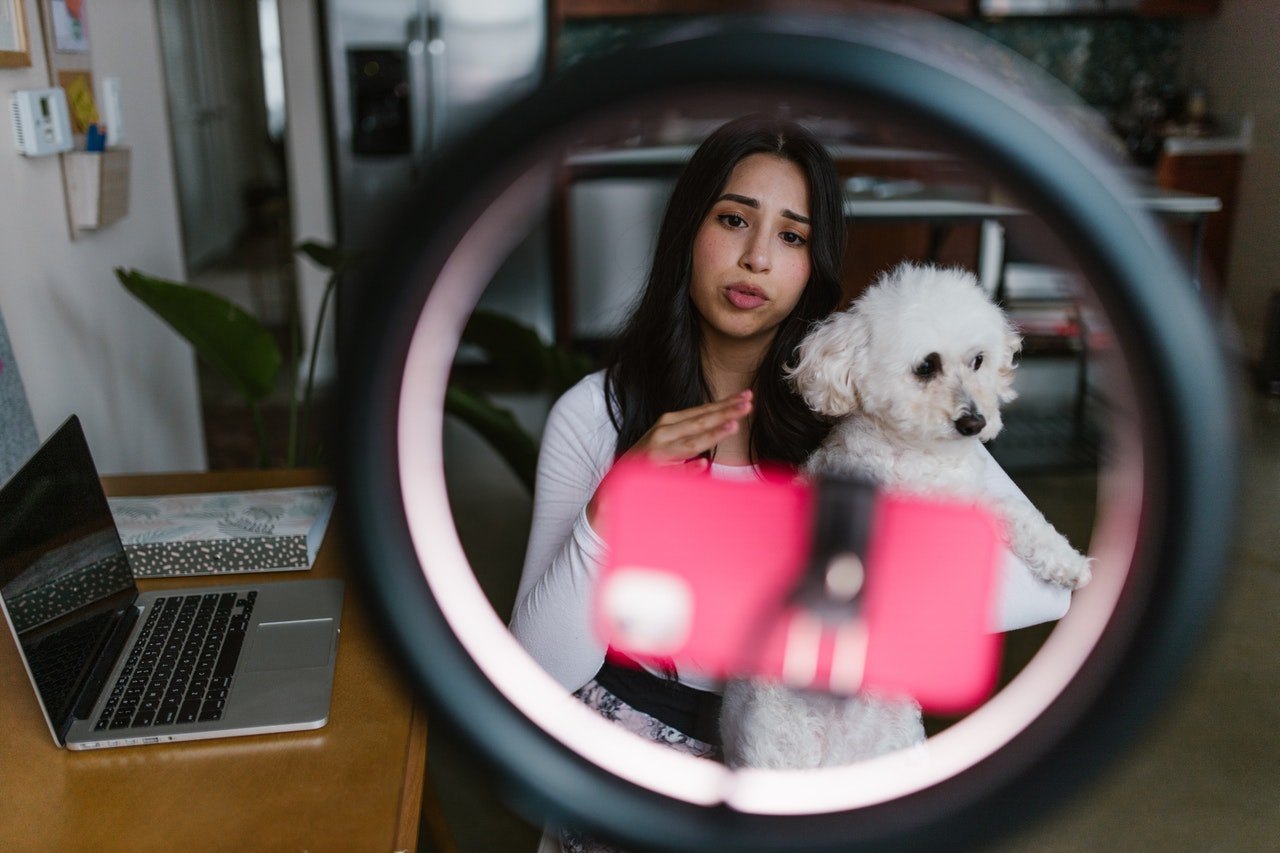 I can use my Channel chat to communicate with my followers. This is a real-time chat that I, as the creator, can use to communicate with my followers in a large group. Here, I can meet people who enjoy the same content or creator I do. As a creator, I have complete control over who enters my Channel and Chat.
Lastly, when I thought I had some fantastic content and wanted to join the Quack Pack as a verified member, I sent them an email at support@quackapp.com. They were accommodating and happy to check out my channel or group.
Channel Chase–Gain Channel Followers
Channel Chase is a game where you strive for duck domination by gaining subscribers to your channel. The more subscribers you get, the more money you win—isn't that cool?
The first prize is $200, and the challenge is on every week. So make your own Channel now or help your favorite creator win!
Star Channels and Star Chat–Connect with Your Favorite Creators
Star Channels are one-of-a-kind channels run by remarkable content creators. They can be found in Discovery or in the profiles of my friends. If any blurred posts have a "lock" on them, it signifies that the content is only available to subscribers.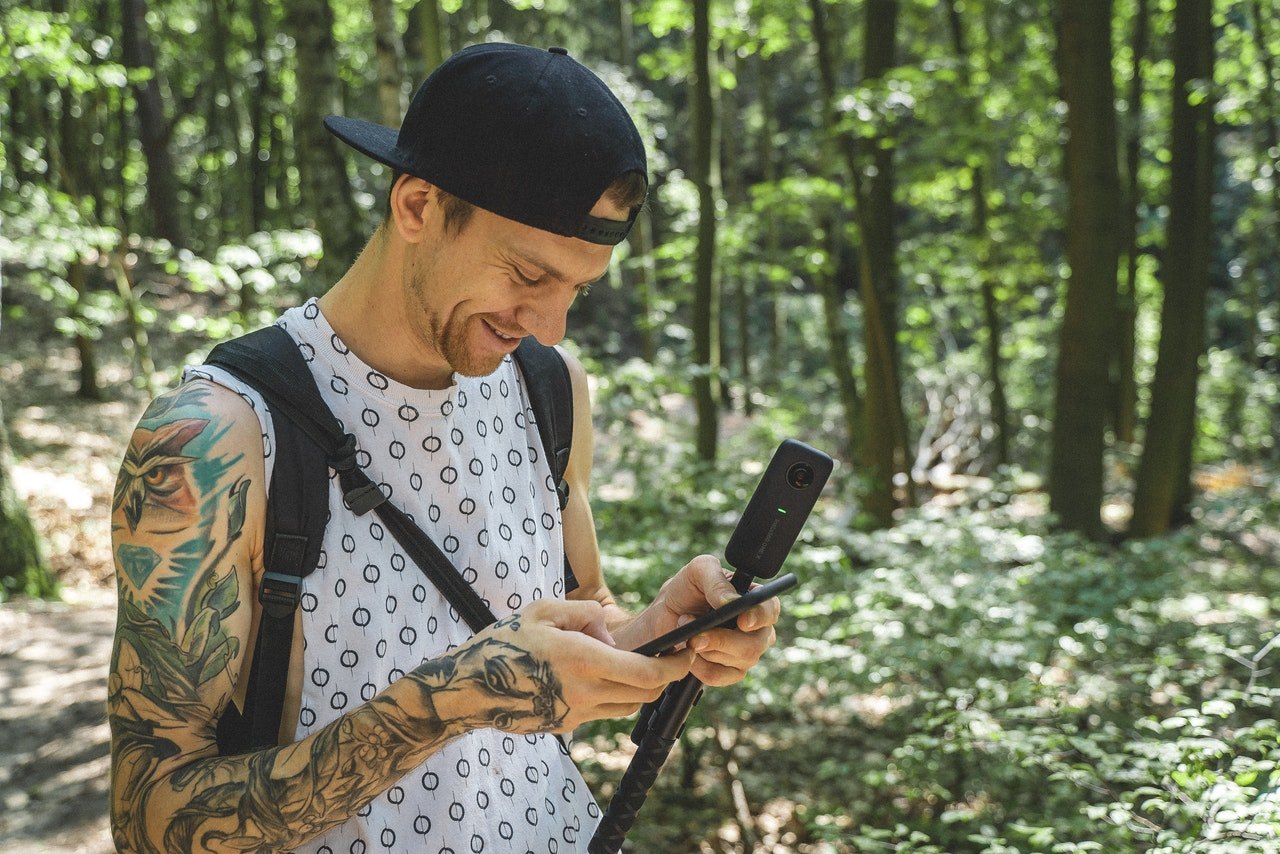 Some content is available for free, while others may require a monthly charge, and the creator determines the monthly subscription. I am free to participate in as many Star Channels and Chats as I want.
There is also a Star Chat feature, a one-of-a-kind group chat connected to the creator's Star Channel where I can actually converse with my favorite creator. The bottom right corner of the Channel contains access to the Star Chat.
How to Subscribe to a Star Channel
I can subscribe to the Star Channel by tapping the content and clicking subscribe. I go to Settings>Apple ID>Subscriptions to manage my subscription.
After I open it, I can confirm my subscription for the number of stars required to access the Star Channel.
Circle–The Heart of Quack
Circle is indeed the heart of quack. Since the app uses my friends' contacts to build my community, it is safe to say that this is where I can find people my friends trust.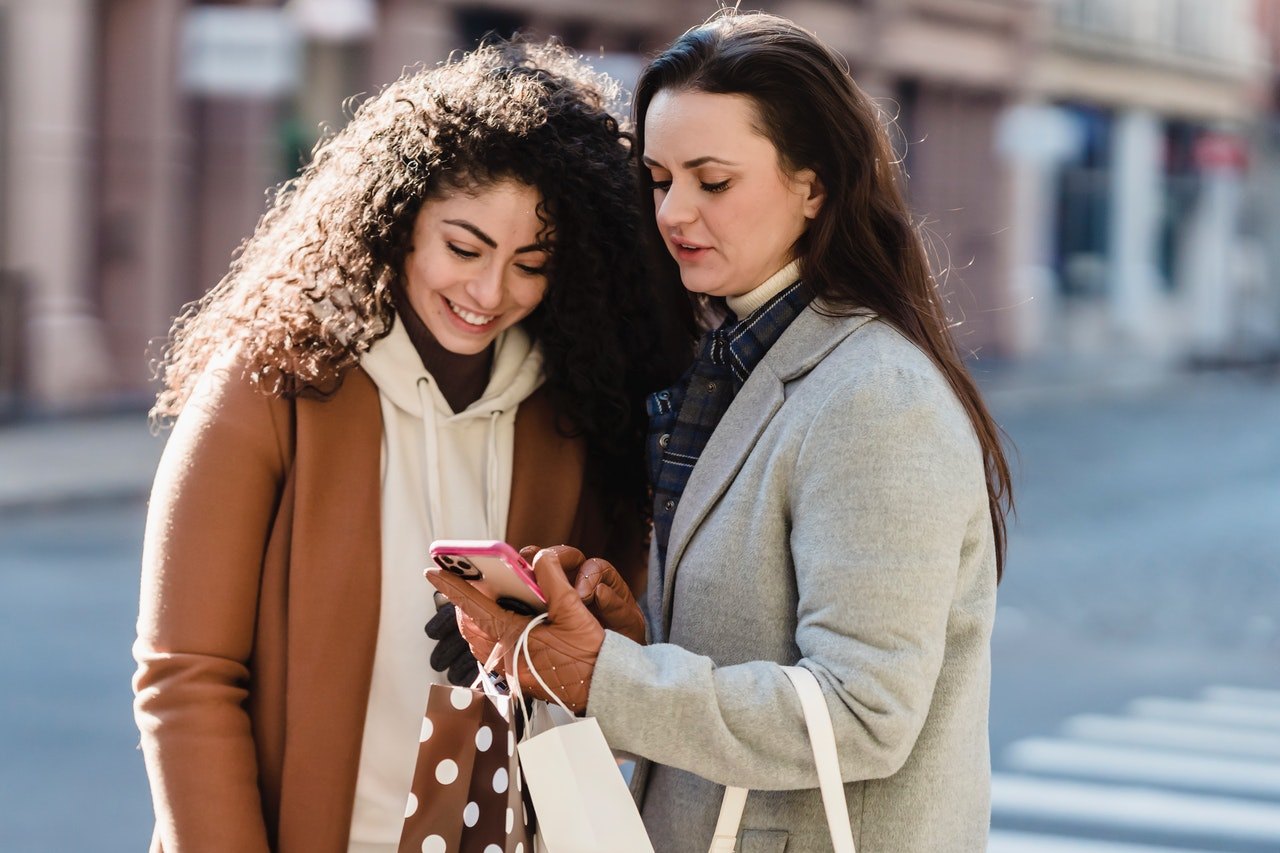 This is where I can chat with anyone I like and start becoming friends with them, or even more than that. At the top of my Circle, I can see Anonymous Quacks that work like a Facebook MyDay or Instagram Story but with a twist.
Anonymous Quacks–Say What's on Your Mind Anonymously
Anonymous quacks are text-only "stories" that allow me to express myself anonymously. Liking and commenting are not allowed, and these stories vanish in 24 hours.
The feature gives me the freedom to speak exactly what's on my mind to be who I am. Friends and friends of friends can make requests to reveal me as the story's creator, but I have the option of accepting or rejecting.
To create a quack, I simply go to my Circle and click on the green square with the words 'Add quack' underneath it.
Conclusion
The Quack app is true to its claim. It is a great avenue to make new friends. It is like a one-stop shop for building and strengthening friendships through mutual friends while having a good time!