For people like me who love making scrapbooks, photographs are the key to our creative output. I use the Photomyne app to digitize my family's old photographs. It helps me complete our photo albums and the compilations I give to birthday celebrants in our family.
With Photomyne, I am able to start conversations during reunions or entertain guests with photobooks. The picture albums become instruments of personal retrospection and nostalgia.
If you believe that photographs can carry our stories, here's how Photomyne can help you tell yours.
About Photomyne
Key Features of Photomyne
How to Download the Photomyne App
Scanning Techniques in Photomyne
Managing Albums in Photomyne
Creating Collages in Photomyne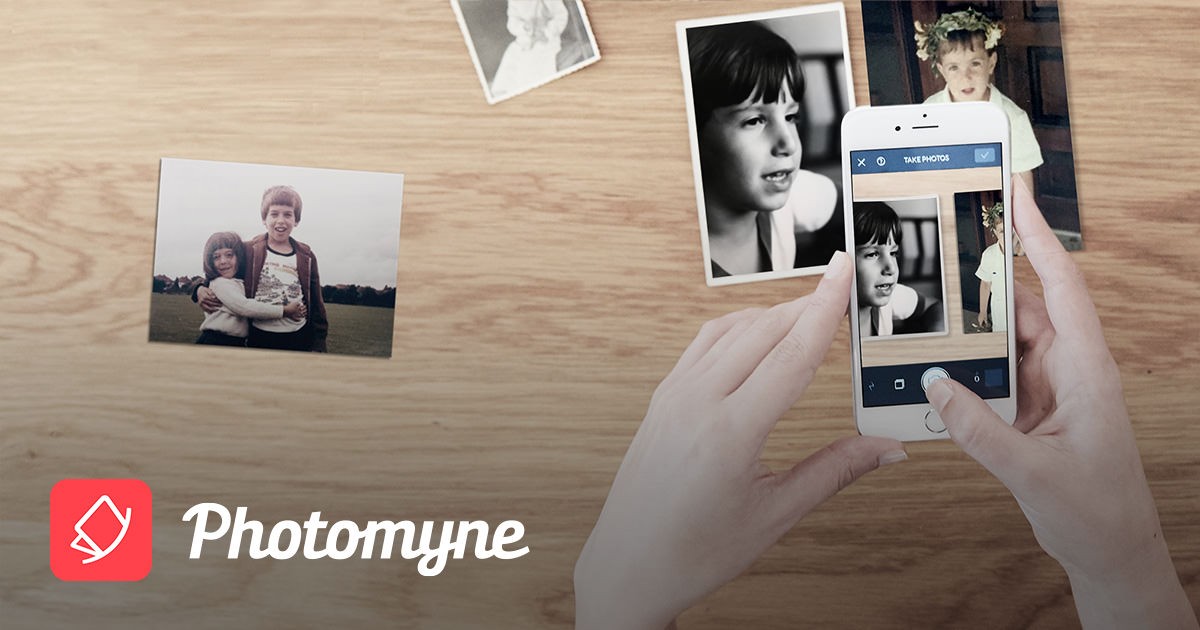 About Photomyne
Photomyne is a scanning app that specializes in making your photographs shareable online. The app is developed by Tel Aviv-based company Photomyne LTD.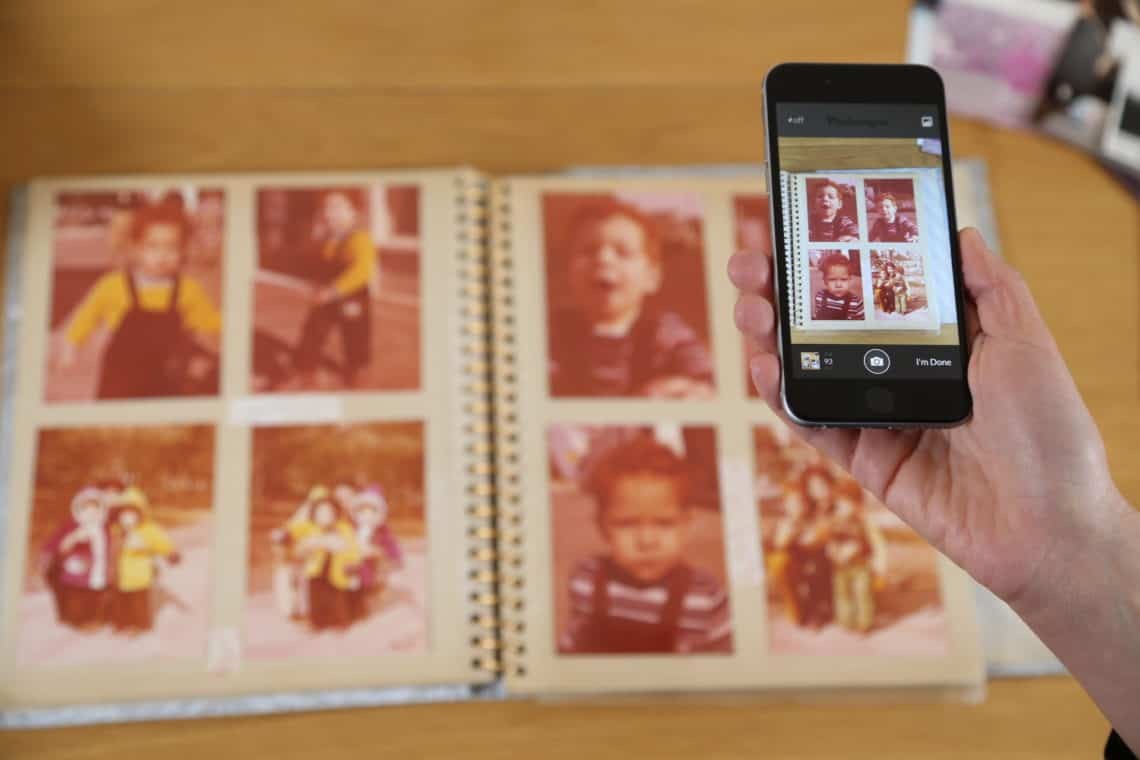 I am amazed by how fast Photomyne can process so many pictures in a short span of time. The app is known for its efficiency, scanning multiple pictures in a single shot.
I can flip through the pages of an old family photo album while the app is capturing them to generate their digital versions. The app is popular for its automation and efficiency. It can process anything, from photo slides to film negatives.
With its cropping features and AI-based functions, Photomyne can adjust the size and colors of your photographs. The app can also create video slideshows and photo collages. It is ideal for friends, families, photographers, and even collectors.
Inside the System
Photomyne's versatility is astounding. The app can sync on multiple devices. The photos you will recreate and compile can be shared on different platforms online.
The app is available in many different languages including English, Danish, Russian, French, German, Portuguese, Hebrew, Italian, Spanish, Arabic, Japanese, Simplified Chinese, Thai, Traditional Chinese, Korean, and Turkish.
Key Features of Photomyne
With Photomyne, I can scan an entire photo album in minutes. It's AI technology can auto-detect photo boundaries, auto-rotate sideway pictures, enhance photos, and store them all in a digital album.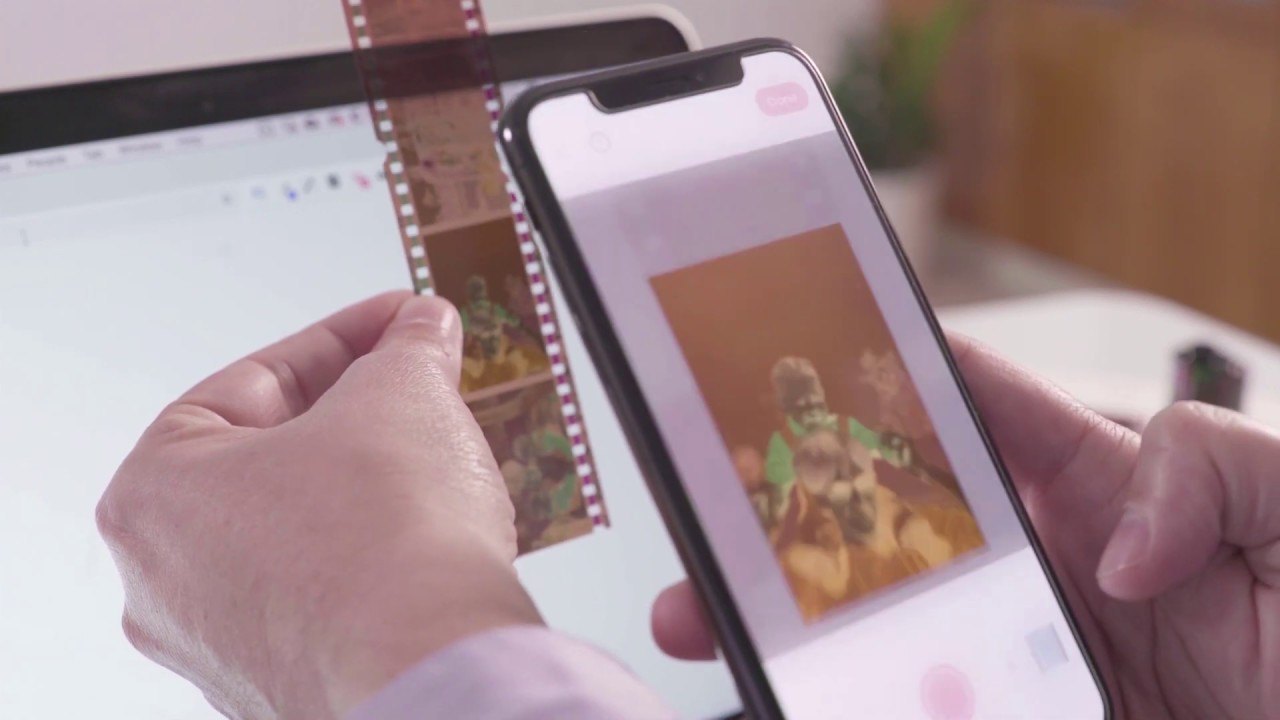 I use Photomyne when I create presentations or slideshows for a family member who is celebrating their birthday.
Photomyne does not just curate albums. It allows me to add details such as dates and names, audio recordings, and styles to the albums.
After creating an album or slideshow, I simply save them to my mobile device or computer. Sometimes, I use a web link to share my scanned photos online.
In-App Upgrade
Photomyne is a free app to date. You have the option to purchase its paid plan to maximize your usage.
One of the premium features you will get from getting the paid plan is unlimited scanning, sharing, and saving to any device. You will also enjoy unlimited photo backup and access on other devices and online.
What I love the most are the unlimited enhancements. I am able to apply photo design effects and styles such as black and white photo colorization.
How to Download the Photomyne App
Both iOS and Android device users can experience the magic of the Photomyne app.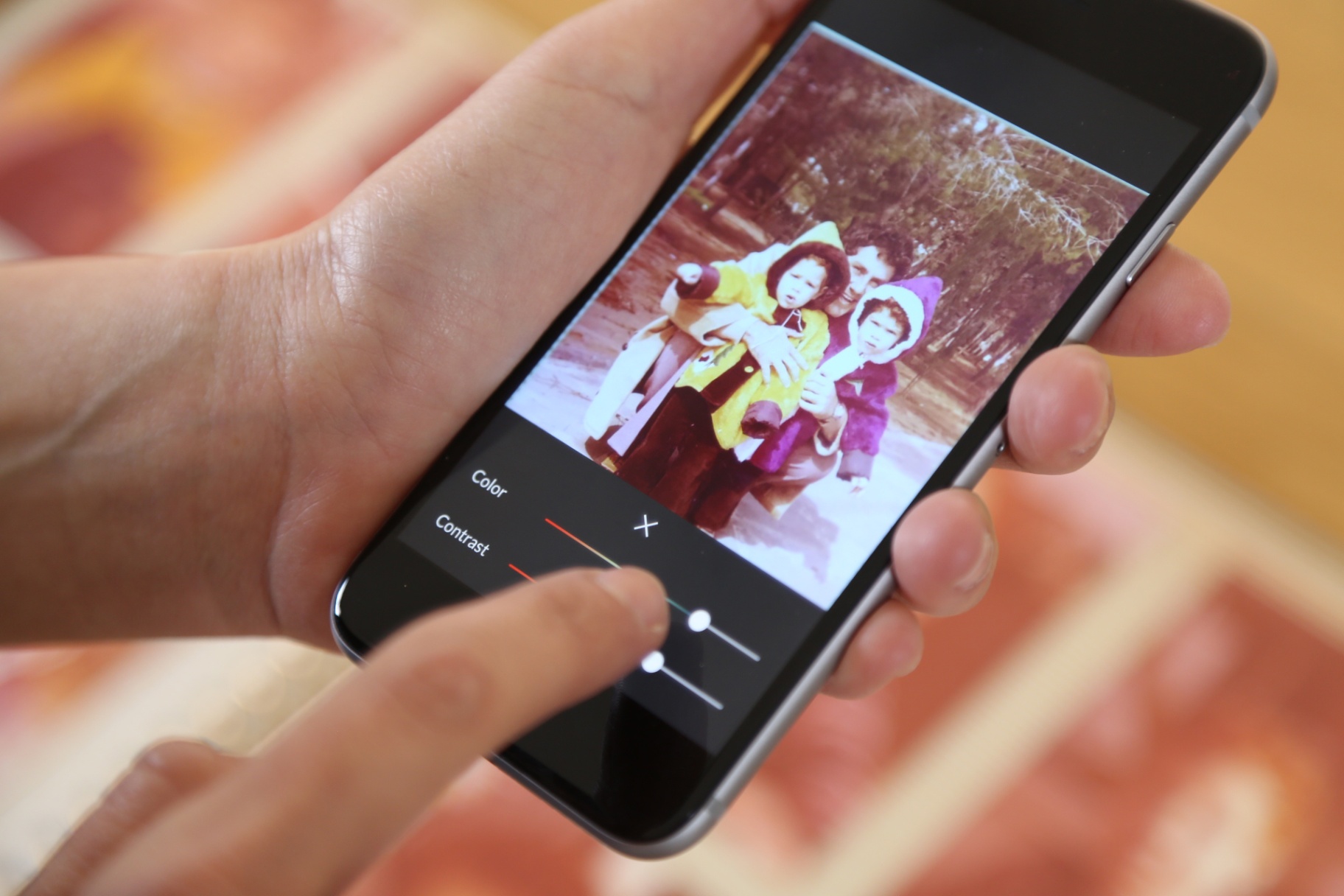 If you're an Android phone user, simply go to the Google Play Store and type "Photo Scan App by Photomyne" in the search bar. Once the results appear, open the app and then hit 'Install.' Photomyne is compatible with Android devices with the 8.0 operating system or later.
iPhone users must have iOS 11.4 or later and 11.0 or later for Mac. Head to the App Store and look for "Photo Scan App by Photomyne." When you the app's name, tap the 'Get' button.
Photomyne is best used on iPhone devices of models 6/6S and up.
Access to Your Phone
When you have the Photomyne app on your device, you will be asked to grant the app access or permission to your phone's photos folder, camera, and storage.
To grant the app access to your iPhone, open the iPhone's Settings screen and then select Photomyne or the relevant app. Slide the "Camera" toggle from white to green. Click on "Photos" to view your photo permission settings. Choose from "Selected Photos," "All Photos," or "None."
Android phone users will also be asked to grant the Photomyne app permission to access their device's storage so the photos can be saved on their device. The app will also request permission from your phone's camera so it scans photos.
Scanning Techniques in Photomyne
While Photomyne has impressive scanning features, it still needs the right scanning conditions to produce the best photos for its users.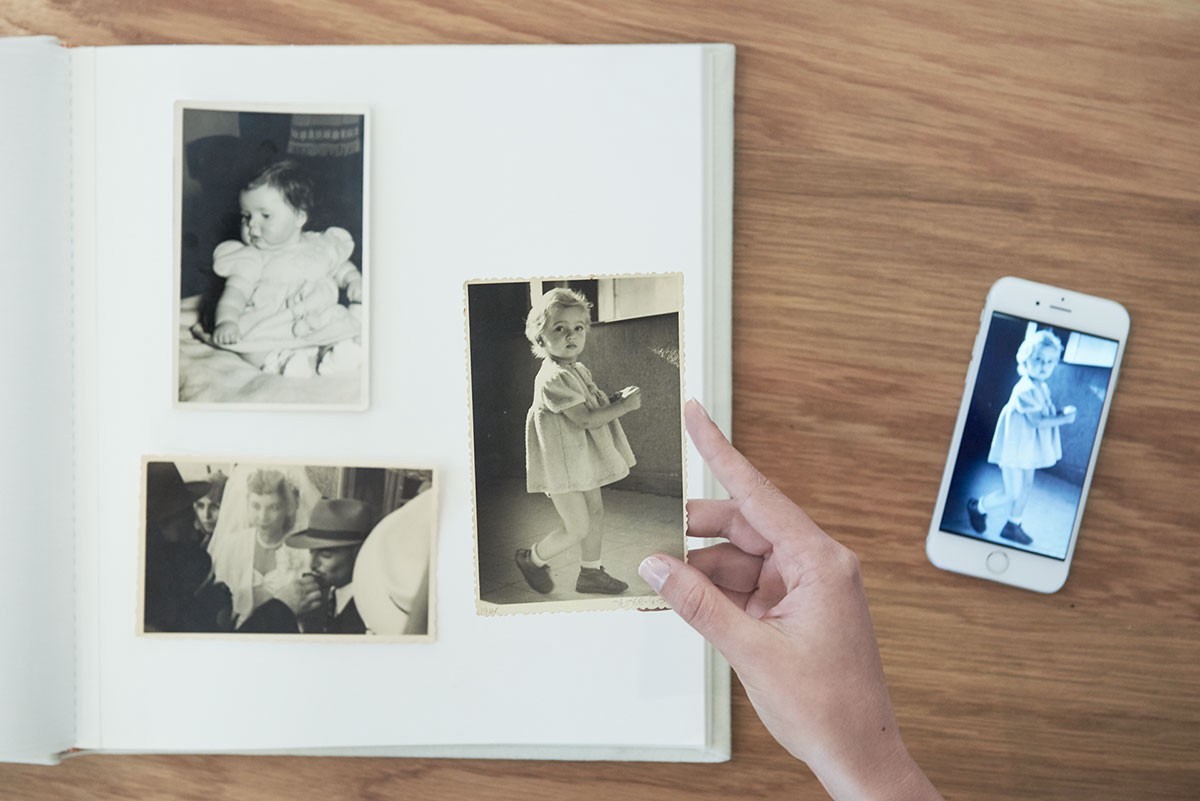 As a user, you are in charge of determining the right method for scanning your photos. There are different factors that can affect quality, such as the texture of the photographs. If you want print quality, Photomyne recommends scanning one photo at a time, though the app can scan up to three photos together.
Scanning can be done by long-pressing the camera icon or using a voice command. Before you scan photos, make sure that you are using natural daylight and not lamp lights that may cause a glare. Choose a flat and even-colored surface as the background of the photos you are scanning.
When scanning photos, I make sure I am taking the closest possible shot of the pictures. I leave little margins and allow photos to take up as much space on the camera screen as possible. I also place my phone directly above the photo instead of getting an angle.
Scanning Accessories
You can use scanning accessories while using Photomyne. In my case, I use an adjustable phone stand to keep my phone still while scanning. When the phone is not moving, I am able to avoid blurry or pixelated-looking scans.
A professional shooting tent can also be a huge help. It addresses potential glare and reflections in scans. It softens the lights and removes shadows and other reflection marks.
Managing Albums in Photomyne
I find it easy to manage albums in the Photomyne app because its interface is neat and the labels are pretty straightforward.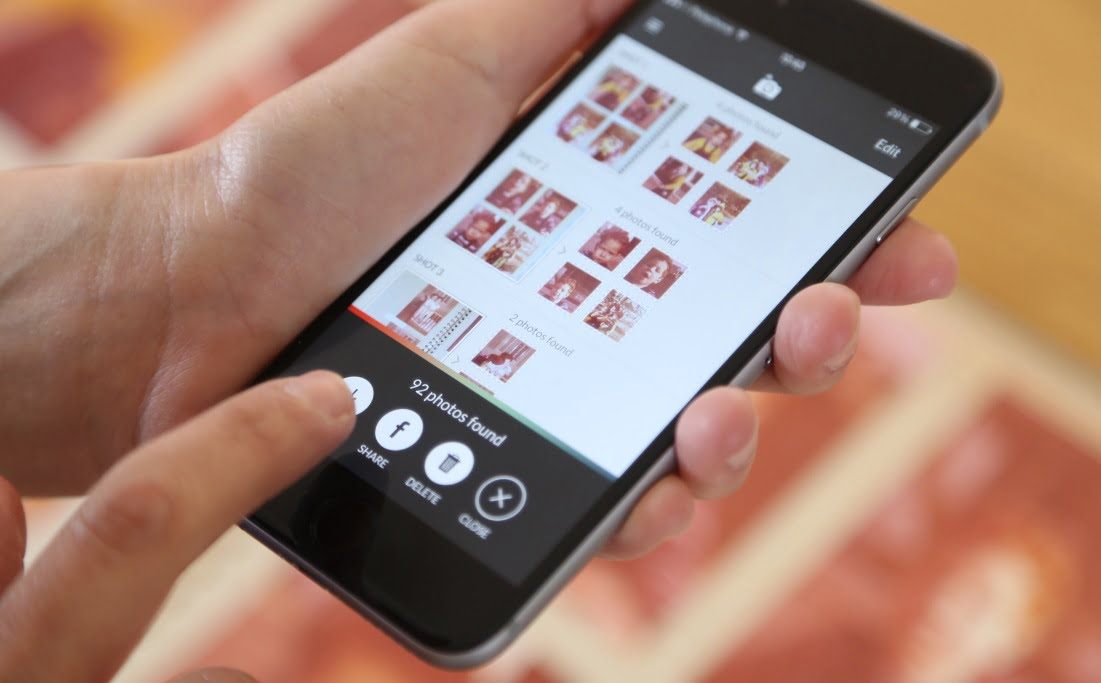 Photomyne arranges the albums according to their scanned dates, beginning with the most recent. Since I assign years to my albums to the app, the app automatically sorts them in chronological order. The most recent year will show up first.
If you have the paid plan of Photomyne, you'd be able to enjoy advanced album sorting features. Simply tap the three-bar icon on the top-left of the screen and then choose Settings. From there, select "Sort albums by" and choose from "Album title (A-Z)," "Album date," and "Album created."
Reordering Photos
You can also move photos between albums. Go to the Manage option on the bottom part of the screen. Then, choose the images you'd like to move to another album and then tap Move from the album actions menu, which will show the list of your albums.
To reorder photos within an album, open the album that contains the photos you'd like to reorder. Select the red Manage button on the bottom right and choose the pictures you'd like to reorder. Tap the Reorder menu item and then drag the selected picture to their new destination in the album through long-press and drag and drop.
Meanwhile, if you are reordering a set of multiple photos, choose the photos first. Long-tap one of them, and all the selected photos grouped into a bundle with a number tag will appear. Drag that set of photos to the new location in the album and release your press.
Creating Collages in Photomyne
My favorite way of sharing photos I scanned using Photomyne is through collages. The app automatically arranges the pictures in a collage for me so it's easy and fast.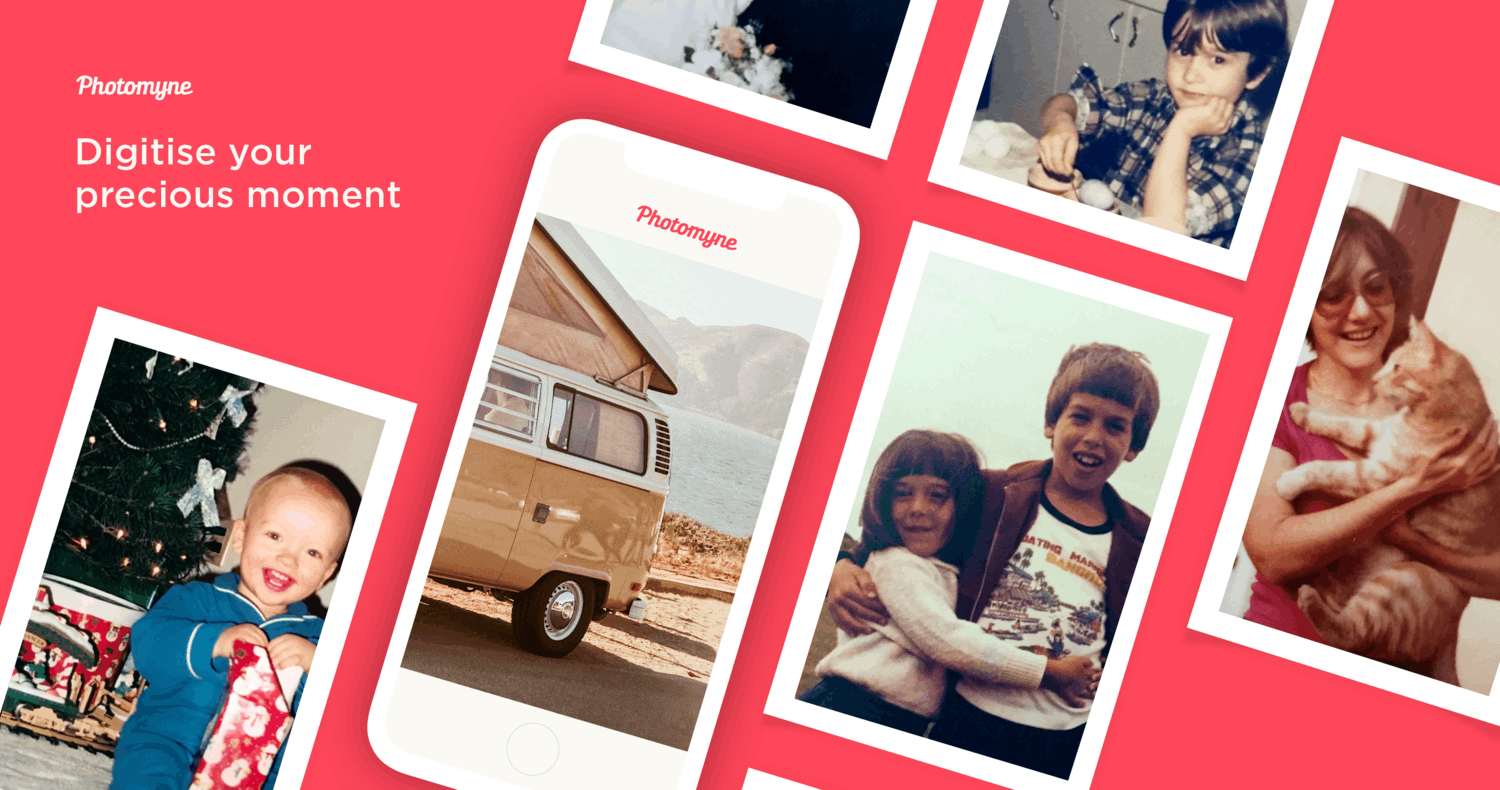 To create a collage using Photomyne, choose the album with the photos you will include in your college, then select the red Share icon on the bottom of the screen.
Choose between two to six pictures for your collage. Then, tap "Collage" in the menu below. If you wish to take photos from different albums, simply go to Search or pick photos from the home screen and then tap Collage from the bottom menu.
Slideshows
You can also add motion to your set of favorite pictures. To create a slideshow, choose the images you'd like in your slideshow from within an album. Select "Share", pick your photos, and then press the red circle in the top right to choose all images in the album.
Tap "Slideshow" to generate your production. To get photos from different albums, tap "Search" or choose photos from the home screen, identify your photos, and then select "Slideshow" from the bottom menu.
Conclusion
Photomyne proves to be an economical and portable way of keeping your family's history alive. With Photomyne, you no longer need the bulky scanning machine. The app's system is faster and flexible.
Photomyne's editing mechanism makes history come alive and enhances the viewing experience of users. With photos digitally stored, the best memories in life don't seem too far anymore.