As someone who manages a freelance company, I find it difficult sometimes to handle all aspects of running a business, especially online marketing. Thankfully, LinkedIn helped me build a network of people who are in the same field.
The app also allowed me to have more public visibility to establish my brand through the company page feature.
Learn how I was able to create and constantly update my company page on LinkedIn below.
LinkedIn
LinkedIn Company Page
Setting Up the Company Page
Providing Information for the Company Page
Editing the Company Page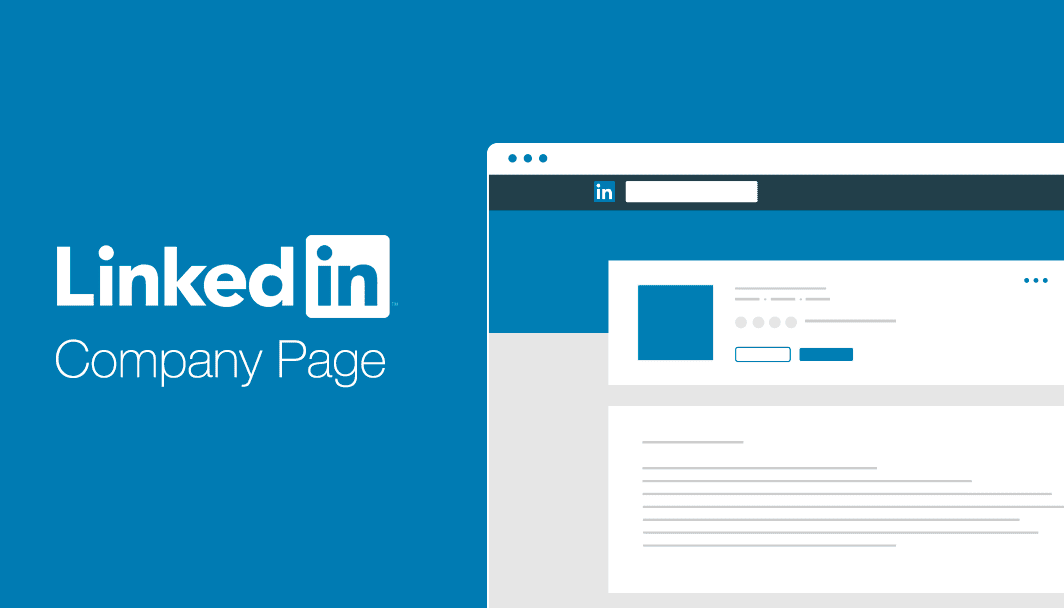 LinkedIn
LinkedIn is a popular professional social networking platform that focuses on jobs, business news, and much more. LinkedIn is a unique social platform because the users are encouraged to showcase their professional sides, unlike other social media platforms.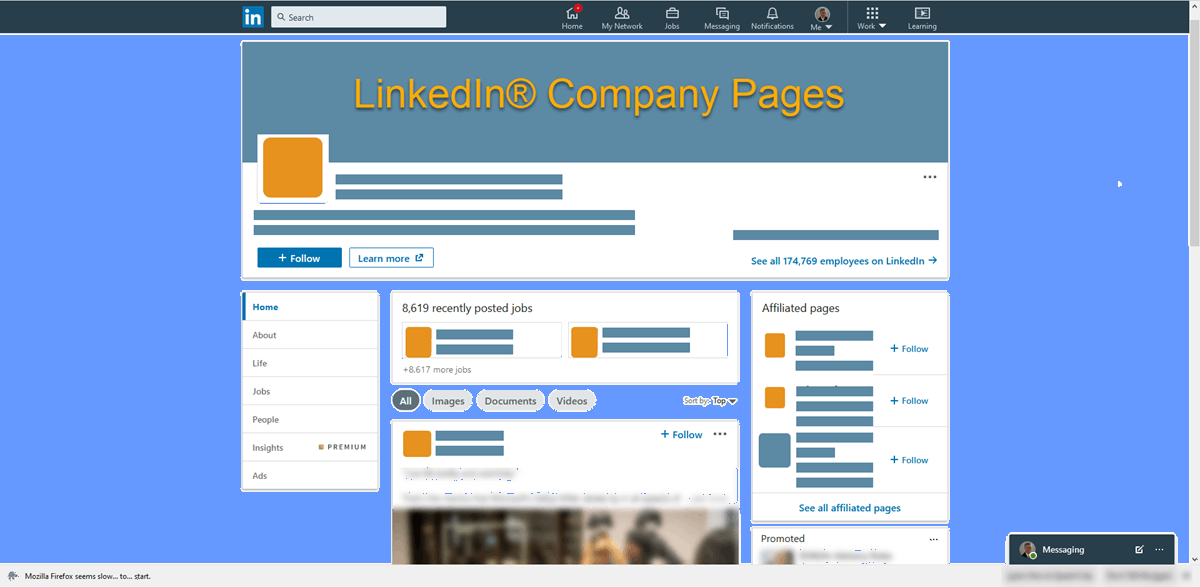 Users create accounts for professional use, highlighting the users' educational background, job positions, and skills. It is interesting how a social platform can help its users find networks related to their respective fields.
Also, I created my LinkedIn account to find jobs when I was a fresh graduate in college. There are job postings in the app from the company pages. Through LinkedIn, I can boost my connections while looking for the perfect job for me.
It is also an excellent avenue for companies to get more public visibility because they can create pages. They can also advertise and post updates, reports, or interesting stories about their company. Lastly, companies can gain followers or subscribers that may be beneficial for their growth.
LinkedIn Mobile App
Since LinkedIn is a famous application, I can easily find it on Google Play Store and iOS App Store. The LinkedIn mobile app is free to download on both online stores, but, there are in-app purchases for premium subscriptions.
The app required me to sign in to my account using an email, or for those who do not have an account with LinkedIn yet, they can sign up through the app. Setting up an account is easy on LinkedIn as it only needs pertinent information related to your professional career.
LinkedIn asks for the educational background, past and current job positions, present employment, etc. Since the app is a social platform, it encourages the new users to follow some pages or accounts that may be helpful or insightful.
LinkedIn Company Page
Aside from individual professional opportunities on the LinkedIn app, there is another feature that helps companies grow. LinkedIn allows businesses to create their page or profile to reach more potential customers or clients.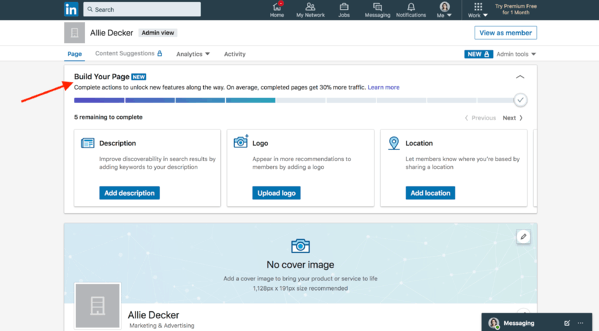 The feature is LinkedIn for Business, which is meant to help business owners or social media managers reach more audiences. The app can create a community interested in the company's products, services, or field.
The page is easy to manage as the parts of the features are user-friendly. The information needed to be provided is clearly stated so that any starting company can create their page without expert knowledge. They just need to use the basics of online marketing and branding.
LinkedIn caters to all kinds of businesses or sizes of companies. They allow everyone to create one. LinkedIn just requires the company owner or employer to identify their ideal page type: small business, medium to large business, showcase page, or educational institution.
Requirements to a Start a Company Page
I started my freelance business a year ago, and LinkedIn's company page helped me gain more potential clients. But, setting up the company page has quite challenging requirements for me, at least because I am just starting with my new business venture.
As a new user on LinkedIn, I need to go the extra mile to be allowed to set up a company page. It is because LinkedIn requires the users who will create the page to have an outstanding profile by reaching an all-star or intermediate level.
I made sure that my personal profile reaches that all-star level by crafting an organized profile. It took time before I made connections and have meaningful interactions with other users. I tried to maximize all my professional skills and information to look good on my profile.
Setting Up the Company Page
It took me two to three months before I was able to reach the intermediate level. After getting it, I started setting up my company page, which I found an easy task. I just filled out the necessary information about my small business.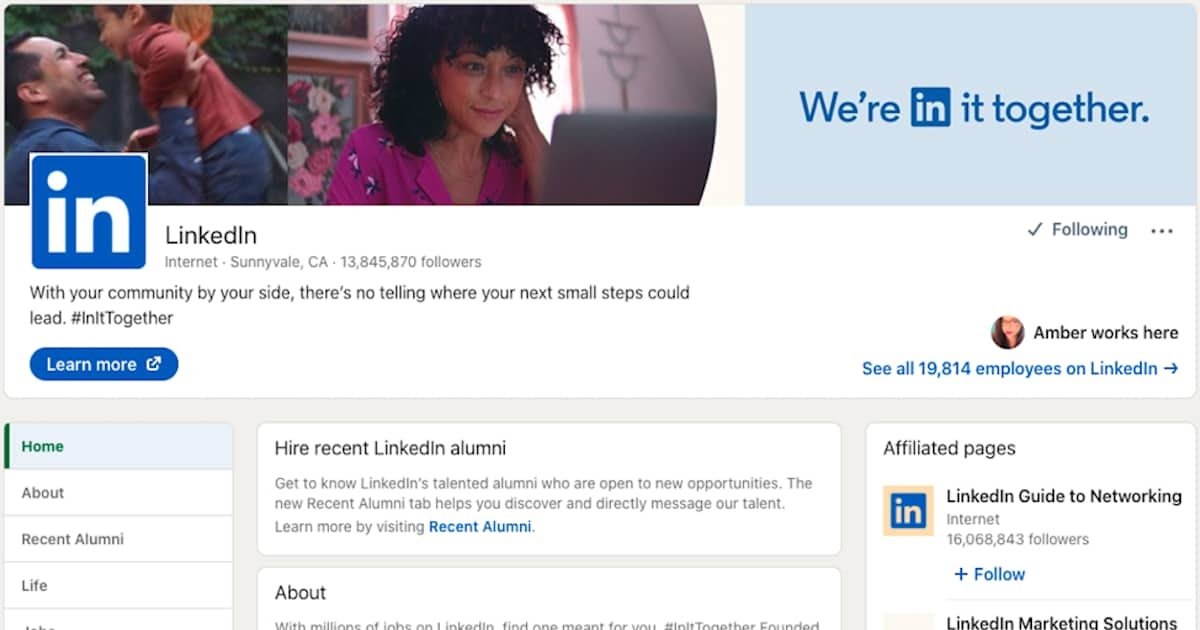 I spent some time watching reviews or videos with tips on setting up my company page. It starts with clicking the "Work" button on the home screen of the LinkedIn application at the upper-right corner. I then found and clicked the "Create Company Page" button. This is where your company page story begins.
The initial thing to identify is whether what type of business page I am doing. As mentioned earlier, there are four types of pages according to the size and type of the company. I chose Small Business because LinkedIn described the small business option as ideal for companies with less than 200 employees.
Meanwhile, Medium or Large Businesses typically have more than 200 employees. Showcase page is for sub-pages associated with an existing page and Educational Institution for schools and universities.
Setting Up the Page Identity
LinkedIn helped me choose the perfect page type for my freelance company. The next step is focused on creating the page identity. The app requires you to provide basic information about the company.
Providing the name of the company is the first one. There are instances that you can encounter having your company's name already taken, so you will be forced to change a name or a part of the original company name. But, make sure that the changed word or phrase is still close to the original one.
The next one is the LinkedIn public URL, and the app provides a suggested URL for your page based on your company's name. But still, you have an option to change it to whatever you like. Remember that it will be the link that search engines will show when people search for your company.
Providing Information for the Company Page
There is much information to be provided to complete the company page. I made sure that every entry I include is accurate and purposeful because people will see it publicly, and it can make or break the brand I want.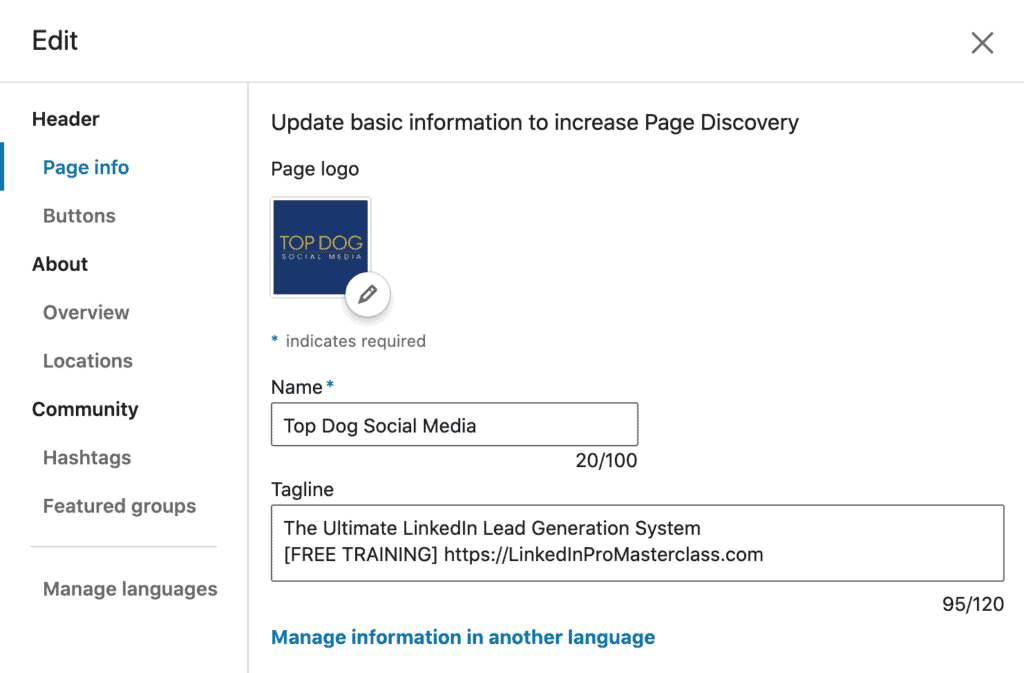 The next one that I filed out is the website link of my company. This is necessary because I can direct people who view the company page to visit the official website. Then, there are drop-down menus for the industry, company size, and company type. I just chose the most appropriate option there.
For the company type, the available options are a public company, government agency, self-employed, non-profit, sole proprietorship, privately held, and partnership. LinkedIn directs the other users to the page with the help of the specified information.
It is also essential to add the company's logo to associate the image with the company's name easily. LinkedIn required me to upload a photo with a file specification of 300 by 300 pixels only.
Finalizing the Company Page
To help LinkedIn users remember my company, I added a tagline with a maximum of 120 characters. According to some articles, I need to capture the essence and vision of my company with just a few descriptive words only.
After that, I proceeded to click the "Create Page" button, and Voila! In just a few minutes I had my company page on LinkedIn. At this point be sure to do a quick check to make sure that you entered all information correctly.
Another feature that helped me visualize the interface of my company page is the Page Preview. LinkedIn shows how my company page would look as soon as I added new information. In this way, I can check whether I am filling out accurately.
Editing the Company Page
Besides creating the company page, one of the app's main features is to edit possible information and updates on the page quickly. The "Edit Page" button is there to ensure that all possible errors to be posted will be corrected immediately.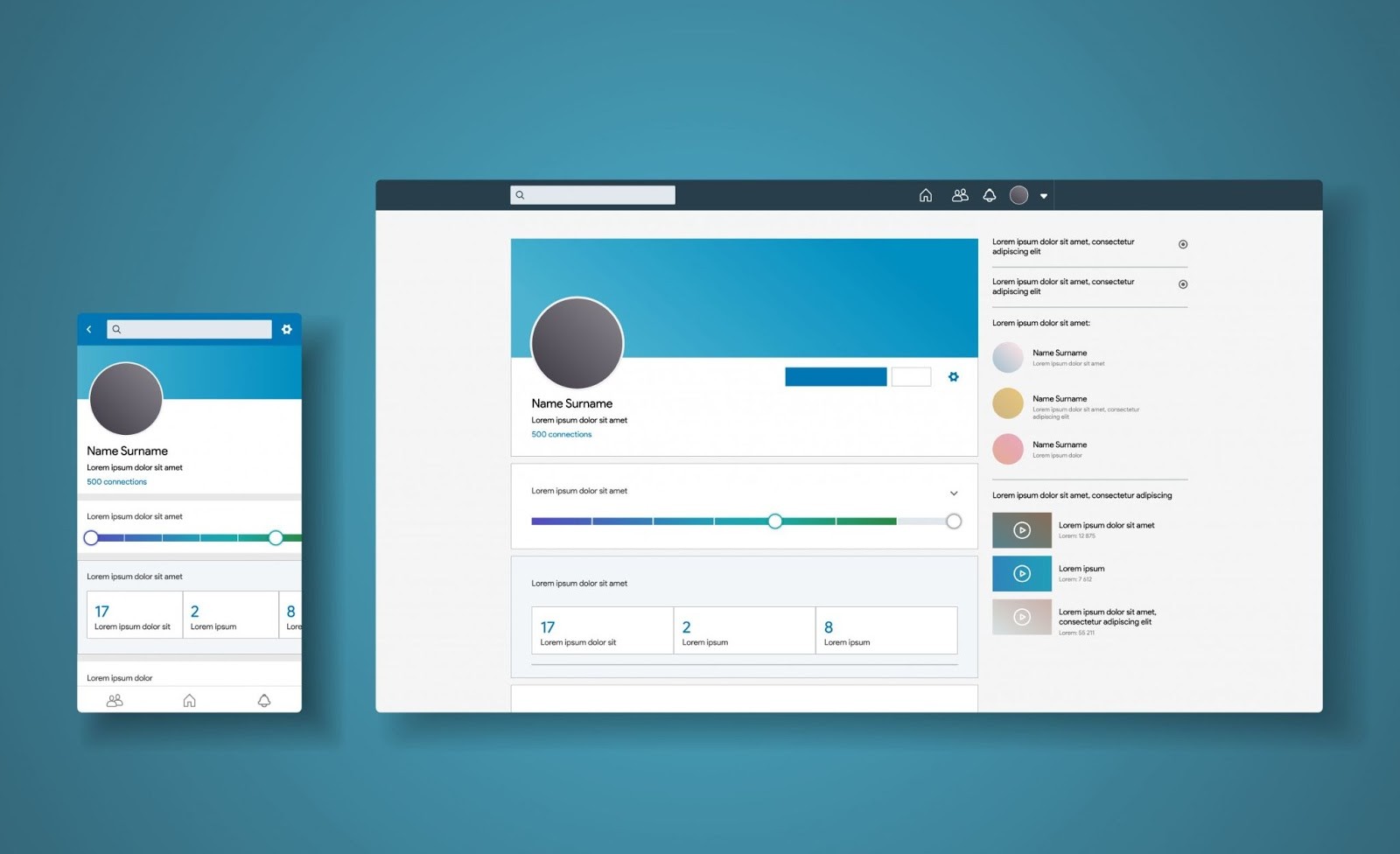 Also, the edit button allowed me to update the information about my company. For example, when I changed my company's website, I clicked the button and then did what I needed. It is just like the steps in creating the company page.
So, any time that there is a need to change or update, it is possible on the app. But, only the administrators of the page can do the editing. For some companies with a relatively large number of employees, several of them handle the company page.
The people included in the list of administrators of the page are the only ones who have the "Edit Page" button on their screen. When I hired people to manage the company page, I added them as administrators using the "Admin Tools" tab.
Additional Options for the Company Page
There is other optional information that you can add to the company page, but I believe they are important so don't skip them. These will help users learn even more about your company.
The first one is the company location. I just added the office where my company is currently found. If you have several offices, you can add them and indicate where the headquarters or main office is located.
The last one is the banner photo. It is the large photo above the company logo on the page. It looks like a cover photo from other social media platforms. Though it is an option, I think it can speak so much about your branding as a company so take advantage of that.
Conclusion
LinkedIn provides all types of companies with a way to improve their public visibility through their platform. The app allows companies to create their page wherein they will just provide essential information.
Creating, editing, and managing the company page on LinkedIn is simple, but it works for many companies, especially those just starting.