Cooking after coming home late from work seems like a terrible idea to me. I might end up putting too much salt in my food or burn the entire dish! Sometimes, I don't want to worry about cooking because I could just as easily either order takeaway or head out to dine.
Luckily, some of the best apps are out there to guide me! I'm pretty sure it's an average person's wish to enjoy good food, and these applications helped me find some of the best restaurants near me without having to search aimlessly.
Let's discuss the best apps for reviewing restaurants below and learn more about the ease they provide you with!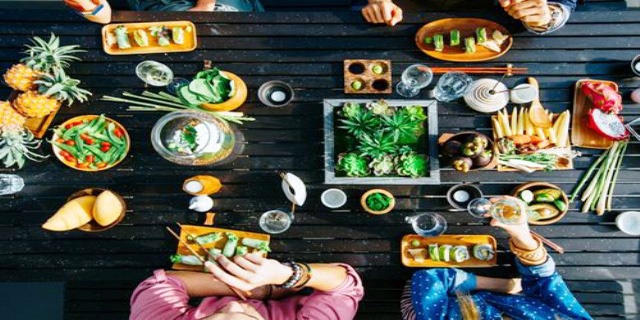 Yelp
Be it a good pizza place, a cozy coffee shop, or a fancy place to dine-out in, Yelp has it all sorted out for you. With over 199 million reviews worldwide from multiple businesses, Yelp is one of the best local guides if you want to eat, shop, drink, or relax.
With the help of Yelp, I was able to quickly find the newest and top-rated restaurants in my area and make reservations, get food delivered, or book my order for a pickup through just a few clicks on my phone.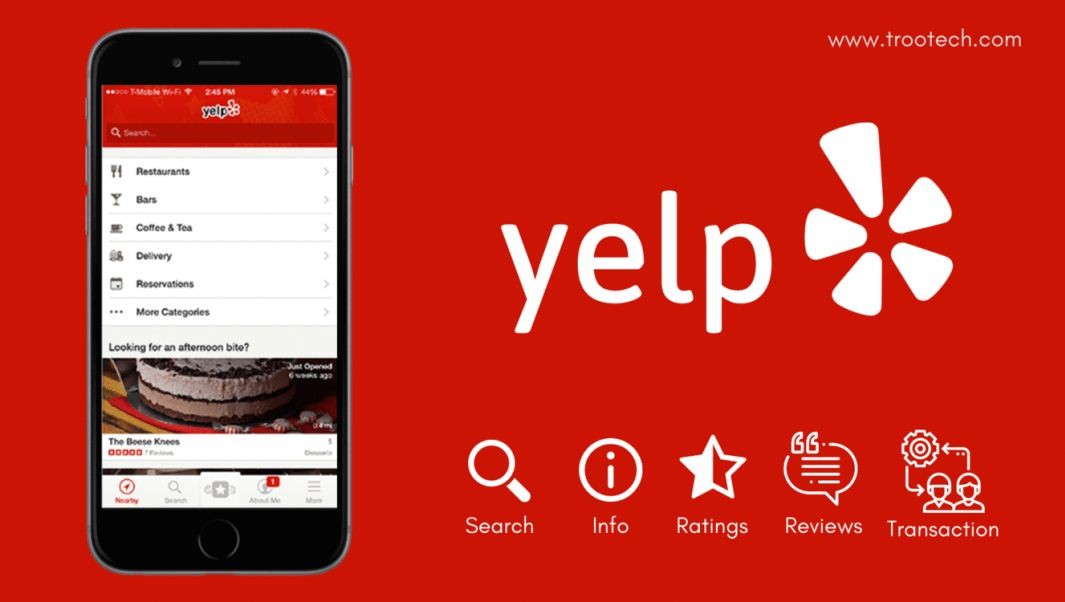 Other than that, one can also filter their searches by price, locations, and so much more!  For each restaurant that you pick, you'll find expert reviews and attached photos of food from these restaurants so that you can make your decision based on honest reviews.
If you try a place out, you can also write your own reviews for other Yelp users to benefit out of!
What Else Can You Do With Yelp?
Yelp can be used not just to find restaurants around you but also other businesses like hair salons, movers, or even good hospitals! If you need any repairs in your home, by using Yelp, you can find a handyman or the best-rated contractor around you as well.
Through Yelp, you can also find salons, spas, massage therapists, and so much more. With just a few clicks on your screen, you would be able to book your appointment after giving customer reviews a look.
You can easily download Yelp on your iPhone and Android cell phones by searching the application on either the Google Play Store or the Apple Store before installing it on your phone.
Foursquare
Foursquare City Guide will take you to the perfect dining spot that you're looking for, no matter where you are in the world. This is also great for travelers because now there's an entire application to help you find out where the best places to eat are without worrying about choosing the wrong place!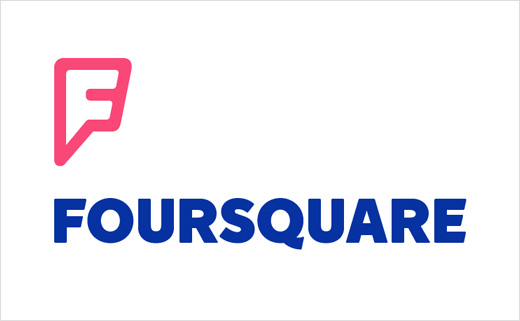 The Foursquare community is also there to guide you through their positive and helpful tips. Through the application, you can also keep track of the restaurants you've been to and the restaurants you plan to go to – all in one place!
Foursquare helps you find what you're looking for in just a few seconds. Foursquare City Guide connects you to people who share interests similar to yours and the people who wish to explore new places just like you.
You can get a guide full of tips by real people and not users who have been hired by businesses to write fake positive reviews for them – it's all trustworthy!
What Else Can You Do With Foursquare?
The application also brings hyper-personalized recommendations to you after you've entered your tastes, updated your lifelog, and also rated places so that further recommendations can be curated according to what you want. You can keep a list of the places you wish to try so that it's all easier to find.
You can follow people, brands, and influencers through the application and get special secrets about restaurants such as their off-the-menu items, speakeasy entrances, and so much more that you can enjoy just by exploring Foursquare. It's simple to create history on places you've been and make memories!
You can easily download Foursquare on your iPhone and Android phones by searching it on the Google Play Store or Apple Store. Once you've found the application, you can hit on the install button and let it download before using it!
GrubHub
Sometimes when you don't feel like leaving the house or dressing up to get food, you might want a savior who would deliver the food to your doorstep. Through the help of GrubHub, you can stay indoors and have the food come straight to you.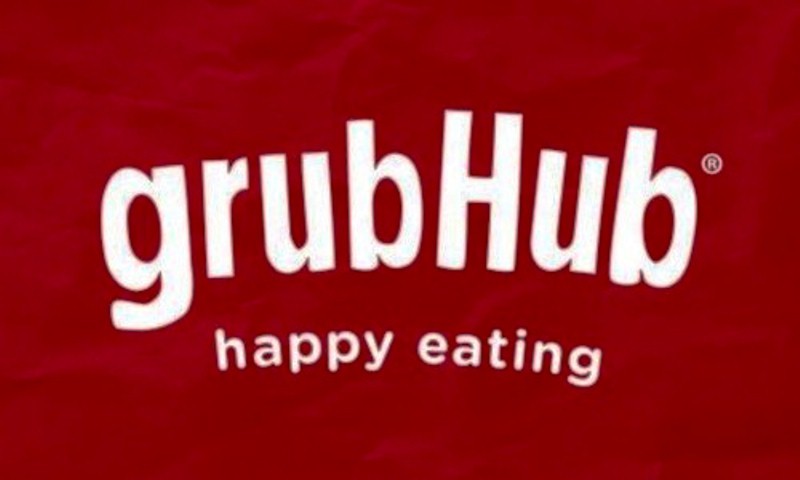 With over 25,000 different restaurants available in over 1500 cities to choose from, you have various food options to choose from. Along with everything, you can search for specific cuisines that you're looking for and specific dishes as well.
On GrubHub, you will also get many photos to see what looks the most delicious to eat! The application will also store your payment details after you enter it once. You don't need to keep remembering your credit card numbers and entering it repeatedly – such is the convenience!
What Else Can You Do With GrubHub?
GrubHub takes away the hardship of waiting in lines to place your orders. The application will do the hard work for you and bring the food to your place as well! It is very easy to set up the application due to its impressive user interface, and it is also effortless to use the app.
There are no minimum orders at GrubHub. You can order whatever you want, whenever you want, without worrying about the payment options because it has the convenience of offering multiple ways to pay. The app lets you track your order once you've placed it, and you can save your favorite order!
GrubHub caters to many deals and reward options once you purchase from a restaurant – so now you won't only get your favorite food on your doorstep but also get rewarded for it! You can easily download GrubHub on your iPhone or Android phones by searching the application on Google Play Store or the App Store.
Trip Advisor
Trip Advisor is a traveling guidance company, so knowing the best places to eat around the area is one of this application's expertise. The application works on bringing together people as everyone bonds over passion and the things they like to eat.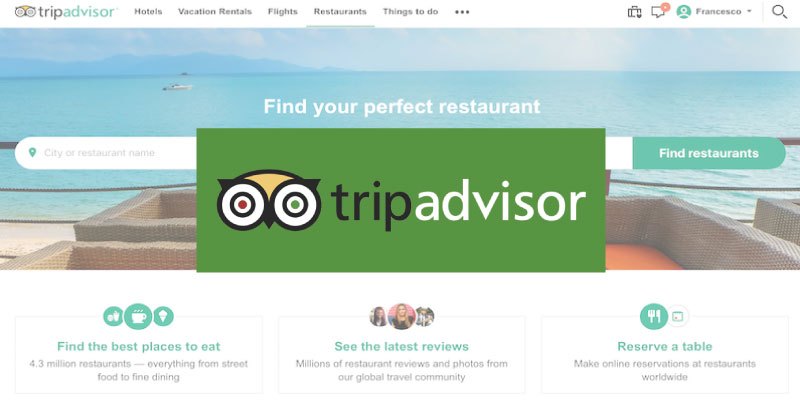 Everything that you find on the application, especially every recommendation, will have reviews from a traveler who has been to the same place that you're going. The reviews are 100% honest, and the application does not cater to fake negative reviews or paid reviews. Hence, you can trust the reviews!
The application also guides you towards deals that you can avail yourself of. You can reserve tables at these restaurants and book timings so that you don't have to wait in line for your turn. In short, planning your next go-to restaurant will become very straightforward with Trip Advisor!
What Else Can You Do With Trip Advisor?
If you're a traveler, Trip Advisor will guide you to the best hotels around the area you're in and allow you to compare prices before reserving the hotel room for yourself. There is a map on the application through which you can explore traveler-recommended places and pick which one to go to next.
Trip Advisor features all these restaurants by rankings and ratings and also shows you the hottest and the top-rated restaurants in town. If you like to read more about restaurants before heading straight out to try it, Trip Advisor is best for you.
You can easily download Trip Advisor on your Android and iPhone devices by installing it through Google Play Store or the App Store. Once it's installed, you can create an account and get the best of the application!
OpenTable
With dining experiences of over 52,000 restaurants available worldwide, OpenTable helps you book a place in one of these restaurants and enjoy their food with ease. You can find exactly what you're looking for through OpenTable because they have comprehensive and intuitive search filters to help you pick!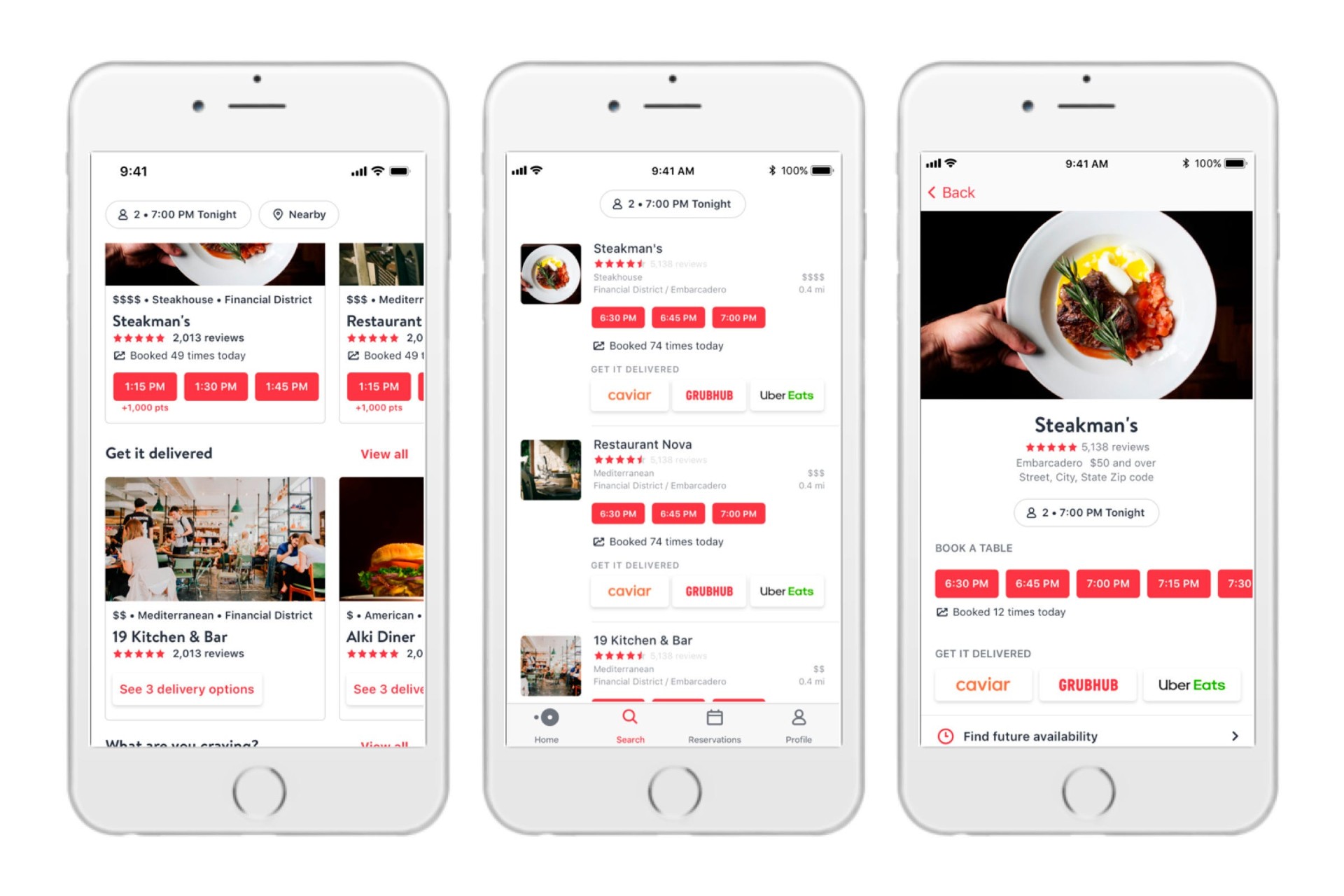 You can check the menus of these restaurants, see what deals they have, and if they have any special promotions. The OpenTable community will guide you and tell you if the restaurant is any good or if you can expect anything good from their menu!
With just a few clicks, you can make a booking at these restaurants and even have some of your friends come along. Once you've entered your tastes and likes/dislikes, the application will also curate recommendations for you so that you don't need to search for something on your own.
What Else Can You Do With OpenTable?
Through the help of ratings, prices, cuisines, and neighborhoods, OpenTable will help you find the restaurant that is perfect for you. You can even redeem rewards that you can spend on future meals.
You can easily download OpenTable on your iPhone and Android phones by searching the application on Google Play Store or the App Store before installing it.
Final Words
All the applications I've mentioned are the ones I believe every foodie should have on their phone to enjoy the best places for eating whenever they go out somewhere.
You can get so much out of these applications; with just a few clicks, you will make your own life easier and more convenient.
Spanish version: Mira las mejores aplicaciones para revisar restaurantes