I recently thought about how to get customized T-shirts for a fundraiser at my workplace. I could get these T-shirts printed by anyone out there, but I did some research and found an even better option: Redbubble.
Artistic authenticity impresses more than any other aspect, and the app is loaded with it. I explored the app and found out that there are so many creative sellers with wonderful artwork on Redbubble and that they sell various products!
It was so refreshing to see new and trendy designs, and I ended up finding the T-shirts as well. Let's find out what more is there to shop for on Redbubble!
What Is The Redbubble App?
Is The Application Safe And Legit?
Browse Through The Creative Additions
Why Should You Use Redbubble?
Truthful Shipping Policies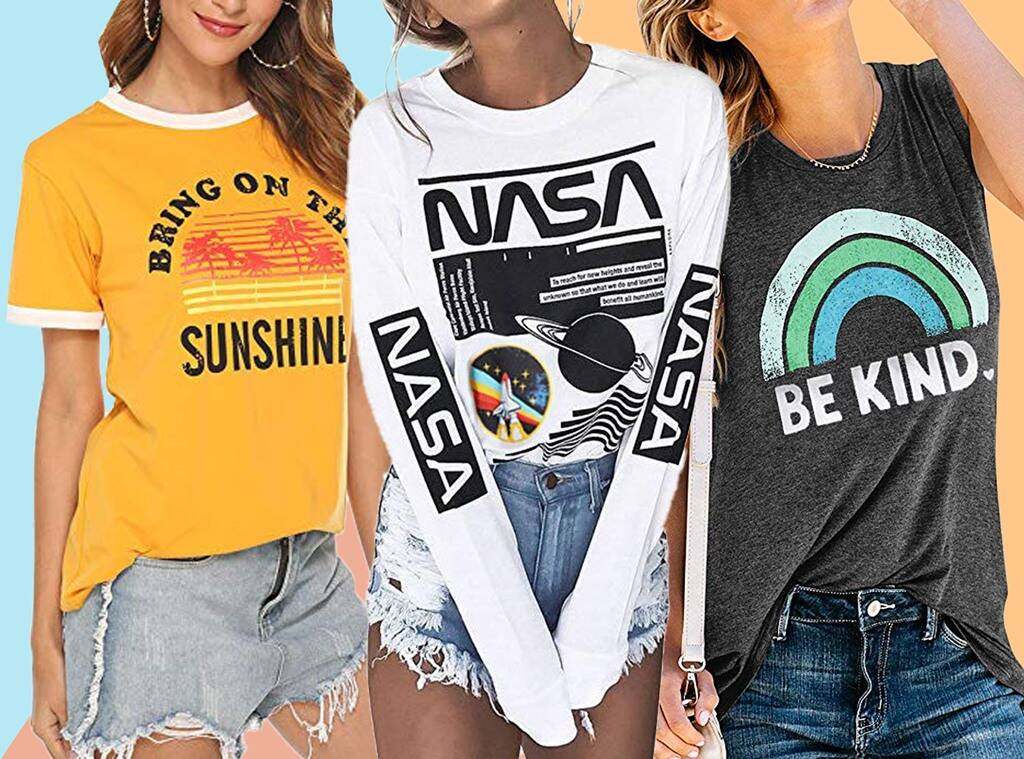 What Is The Redbubble App?
Similar to me, if you have never heard about Redbubble, it isn't too late to hear about it! Established in 2006 in Melbourne, Redbubble is an Australian company. The entire purpose of Redbubble was to provide artists worldwide a platform to showcase their art and make money.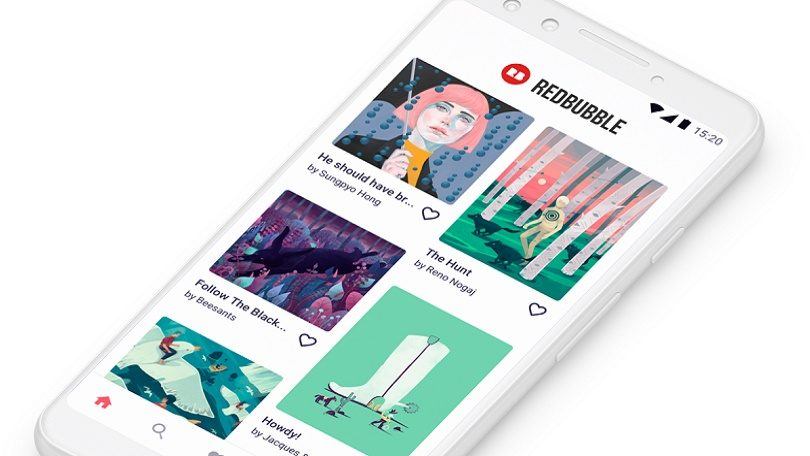 To this date, Redbubble supports 700,000 artists who have a bold yet stylish outlook in their art, with millions of fans who buy their work.
The creators of Redbubble have found a way to sell different self-expressions of artists with their print-on-demand online marketplace. When I was going through this app, there was nothing that I couldn't find.
I could see T-shirts, hoodies, dresses, canvas prints, and so much more – and there was also an option to find my favorite artwork and get it customized on anything I wanted! Once a customer places an order, it's Redbubble's job to deliver that product to the buyer's house in around three weeks.
How To Download
Just like you download every other application, you can also download Redbubble on your phone. If you use an Android, you can search for the app on the Google Play Store and download the first app that comes up.
If you're an iPhone user like me, search the app on the App Store and download from there!
Not only this, but you can do the same thing on their website if you don't want to download anything on your phone or prefer using your PC or Laptop to make online purchases.
Is The Application Safe And Legit?
Coming across the application, I was also considering if it's safe or legit because it just seemed too good to be true. However, rest assured because Redbubble is a legit and safe multi-million-dollar company with brilliant customer service to help you no matter what the problem is.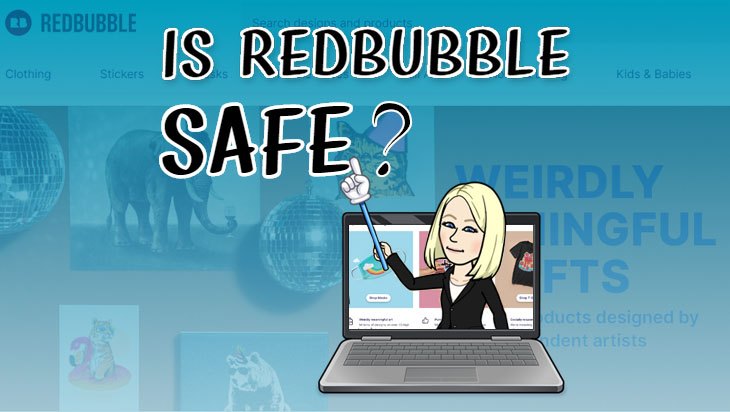 The website and application both are simple and secure, making it very easy to explore. I also found out that the sellers on this application come from different locations worldwide, but the team guarantees that these locations are safe and the product will not be fake.
Not to mention, I was also relieved to see that Redbubble has an A+ rating on their application and website from the Best Business Bureau. Along with that, their customer service is highly responsive and will typically respond to your query in 24 to 48 hours.
All in all, Redbubble is no different from other third-party marketplaces like Etsy or Amazon!
How To Use The Redbubble App
When I downloaded the application on my phone, I expected to be bombarded with pop-ups as soon as I opened the app. However, that wasn't the case. When you open the app, you will see a small introduction to Redbubble, and you can skip through this if you already know everything!
After that, the application asked me to either create an account, log in, or even continue as a guest. That was super convenient because it's always better to explore the app first than sign up and get hundreds of emails in your spam folder. Once you've made your decision, the app opens up, and you can begin exploring.
On the first page, you'll see some artist spotlights in which you can see featured artists who are popular. Opening any of these artists will take you to their portfolio of artwork and the range of products they offer.
Browse Through The Creative Additions
Other than the basics listed above, the application also showed me some stickers that I can buy, and most of them started from $4! Once I started scrolling around and searching on the app, a tailored list was presented based on my recent activity, which is genius!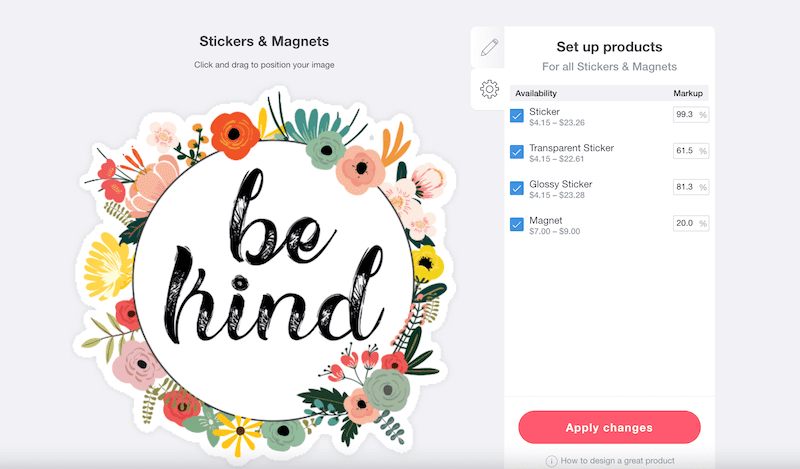 There will be certain tags that you can search for, like sports, hobbies, occupations, movies, music, or even things related to your favorite TV show – I meant it when I said there's everything and anything found on this platform.
Other than that, you can save some of the products in your favorites so that it's easier to go back to them later.n Once you've selected the things to buy, you can find them in your cart and calculate the total price before paying for these things.
In the bar that says 'Me,' you can find your account settings and change it however you please. You can reach customer support from there and report content if you see anything you find offensive!
What Are the Products Available?
One of the best things that I found on Redbubble was how there is a range of products on this platform, with the highest quality ensured. Most of the competitors out there provide terrible printing, but Redbubble makes sure that the products they provide are of the utmost quality to reach the standards customers have set.
The application has a plethora of products available to suit anyone's taste and requirements. Each of the categories has hundreds of products in them and several variants. These categories include men's selections, women's selections, phone cases, wall art, stickers, gifts, and so much more.
It's entirely up to you to choose any product and explore as many categories as you want. The designs you pick will be printed on anything you want, but one thing I'd recommend is that you select designs according to the sizes of material. If a design looks good on a T-shirt, it might not look good on your wall!
Why Should You Use Redbubble?
The platform functions just like every other third-party online marketplace do, but there are a few reasons why I would prefer using Redbubble over the others. The features play a strong part in that, so let's discuss some of these down below!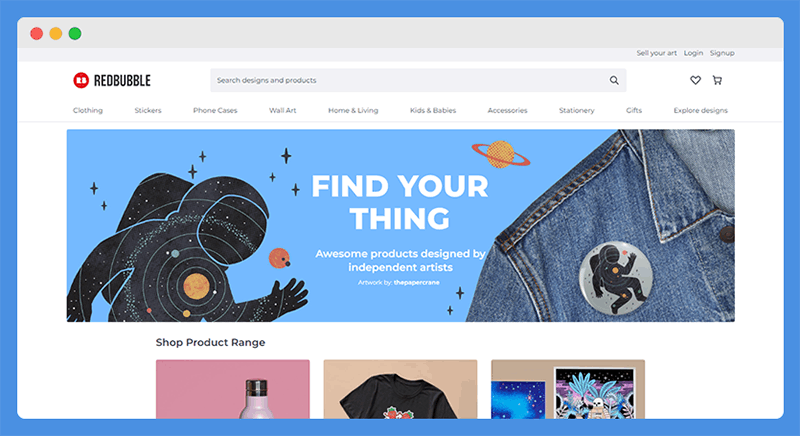 It's very rare to find anything overpriced on this application. Everything available on this platform is completely justified by its cost, first of all. Secondly, even if there is anything expensive, then it would probably be a one-in-a-million thing!
Sellers on this platform are also very reasonable when it comes to their pricing. This is the reason why I would buy from Redbubble again. Mainly because the quality is excellent and the price of it is so worth it.
For example, I could purchase a regular T-shirt for $17 – $18, a hoodie for $40 – $45, a mug for $12 – $13, and an artwork print for $16 – $18! Coming to think of it, with just a hundred bucks, I could get so many things and all of them customized with trendy designs.
Efficient Customer Service
The highly responsive customer service team at Redbubble is also a good reason for me to order from them again. If I face a problem, I could always reach out to their customer support center and lodge a complaint – most of the time; you could even get a reply within four hours!
We've all faced the issue of placing orders on websites, and if there is a problem, it will take weeks to resolve it. That doesn't happen on Redbubble. You have 90 days to return your items if you're not satisfied.
Other than that, if the product is faulty, you will be refunded the entire amount or get a replacement without any hassle at all!
Truthful Shipping Policies
As the platform collects items from many independent sellers worldwide, they will provide you with an estimated delivery time frame for every product you buy and then adhere to it.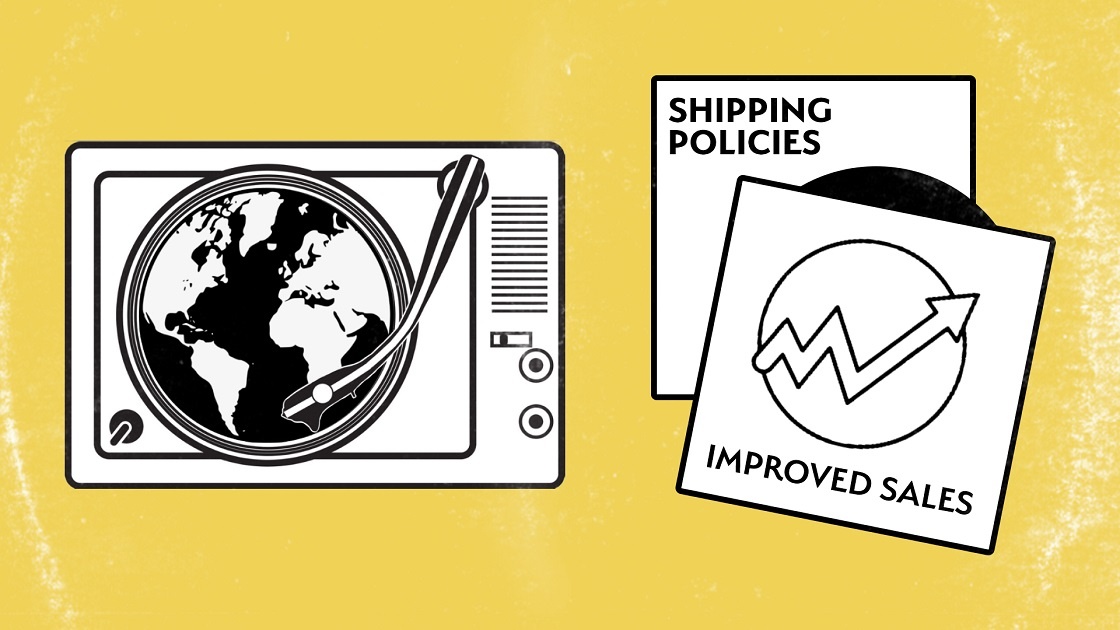 There can be a different time frame of delivery for every product, and most of the time, the product reaches you in about three weeks.
Supports Independent Artists
Another reason why I would buy from Redbubble is that the initiative is brilliant. Artists worldwide gather on this platform to sell their skills and talent, and without this application, it could not have been possible to do that!
Redbubble provides a forum for sellers to showcase what they have and make a livelihood out of it. Personally, I would rather buy from artists on Redbubble than mainstream brands!
Conclusion
In short, Redbubble does a perfect job at bringing together sellers with talent and buyers looking to purchase new and trendy products. I will buy from Redbubble in the foreseeable future – you should too!