Do you like watching the night sky and spend minutes or even hours on end looking at the stars? Do you want to know more about those celestial bodies you're admiring but don't have time to attend astronomy classes?
If your answer is yes to both questions, then you are in the same boat as I was before I came across the Star Walk 2 app. Prior to using the app, my mindset was that it was okay just to enjoy the view and not learn about stars, constellations, and planets that I was looking at.
However, after using the app for just a few days I've quickly changed my mind. Absorbing new information about the night sky really drew me closer to it. If you want to know more about the Star Walk 2 app, continue reading the article below.
Watching the Sky with the Star Walk 2 App
How the Star Walk 2 App Works
Downloading and Installing the Star Walk 2 App
Paid App and Perks
Permissions Required by the Star Walk 2 App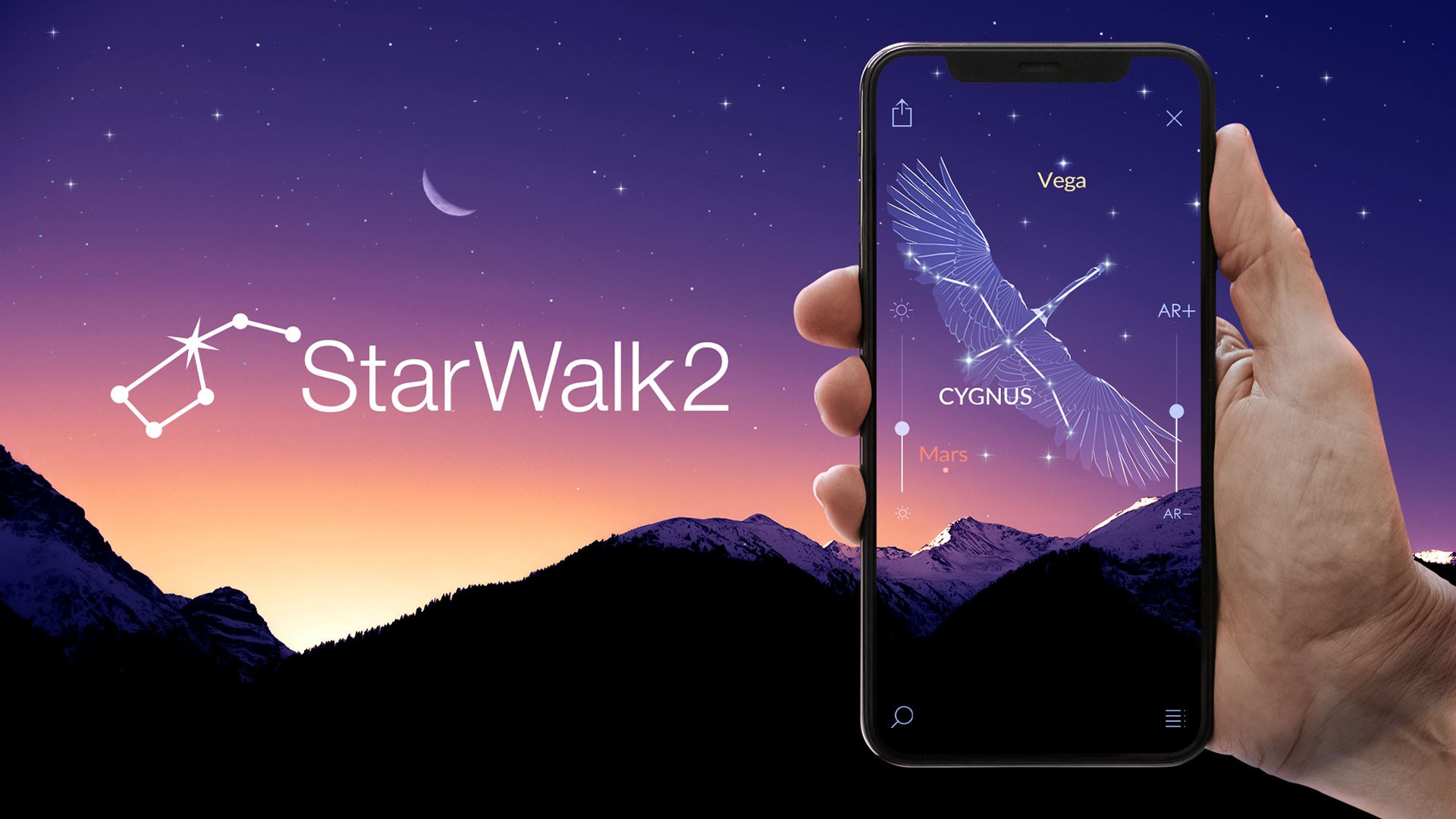 Watching the Sky with the Star Walk 2 App
Star Walk 2 is a separate app but serves as an update to the original Star Walk astronomy mobile app developed by American-Russian mobile software company Vito Technology.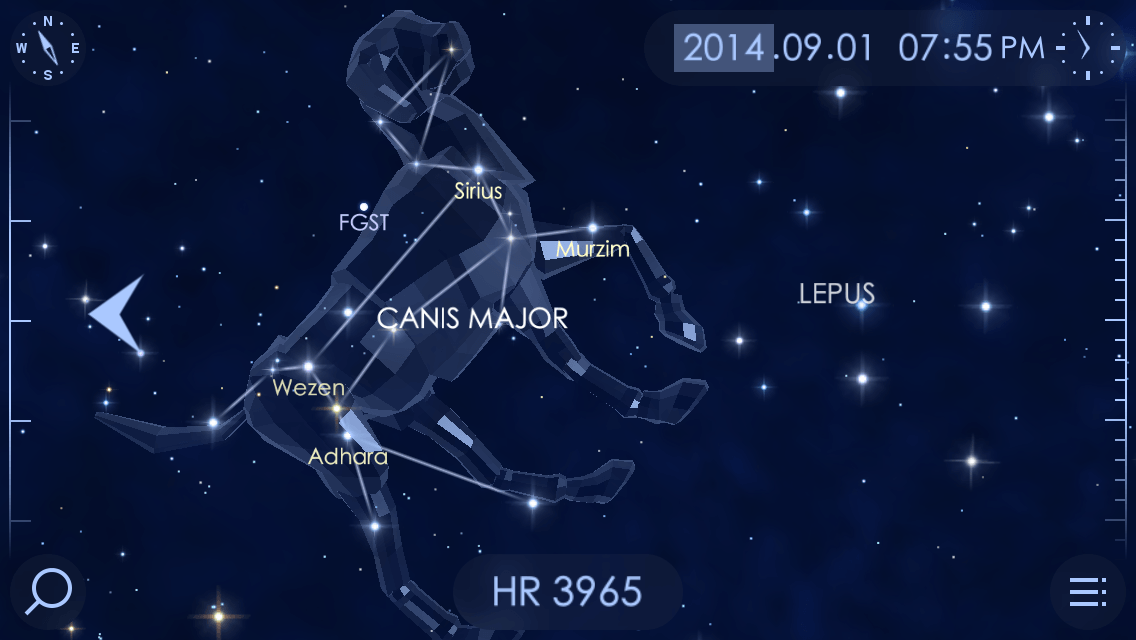 The app may be used as a star guide, a sky map, or even a refence map for the current overhead night sky due to its use of augmented reality (AR).
It also provides detailed information about stars, planets, constellations, and satellites, basically anything you would find in the night sky.
Star Walk 2 aims to help astronomy enthusiasts, students, and professionals locate and identify the hundreds of thousands of celestial bodies you can find in the night sky while providing detailed information about them.
How Star Walk 2 Started
Vito Technology developed the original Star Walk initially for the Apple iPhone and iPod Touch and launched it in November 2008. It released an iPad version of the app in March 2010 and an Android version in January 2014.
Star Walk 2 arrived for iOS devices in August 2014 and premiered for Android users in March 2015. The original app became free for all iOS users in July 2018.
The app has garnered recognition like the Apple Design Award for its iPad version in 2010. In 2012, the app received the Parents' Choice Gold Award in the "Mobile Apps" category, the Academics' Choice Award, and World Summit Award in "Entertainment and Lifestyle" category.
How the Star Walk 2 App Works
The app combines the use of AR technology and location tracking with your device's gyroscope to show you what you're looking at in a particular portion of the sky.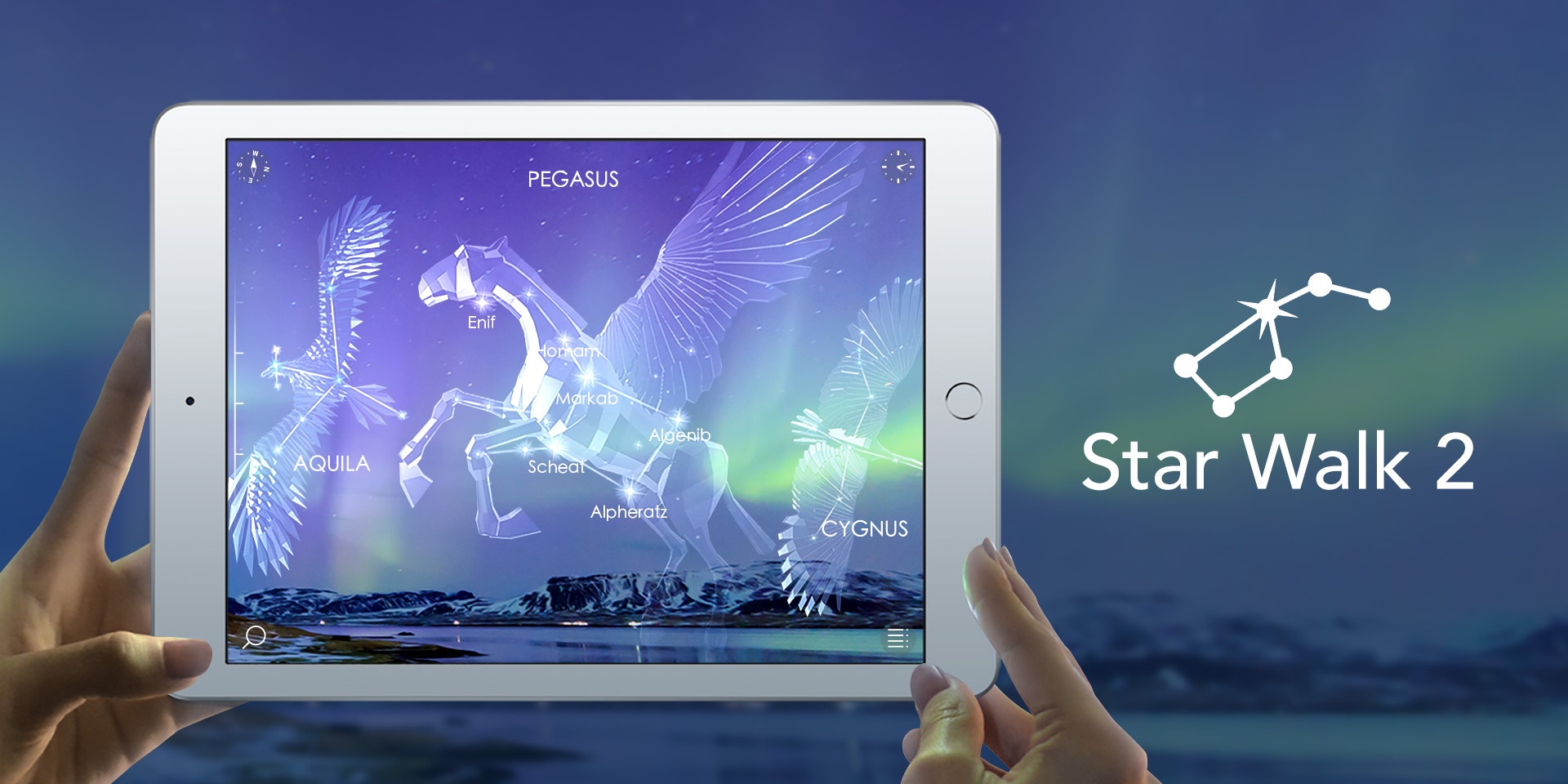 Pointing your device upward will allow you to see which celestial bodies are right above you and pointing it downward will give you a glimpse of what people on the other side of the planet are seeing in the night sky.
Tapping on a star or any celestial body on the screen will prompt the app to provide more details on it and show a 3D model of it.
Other Awesome Features of Star Walk 2
Aside from showing which celestial bodies you are aiming your device at, Star Walk 2 also enhances the imagery by depicting the mythological figures associated with the constellations.
The app also serves as an astronomy news source by pushing information to your device's notifications or via the What's New section about upcoming celestial events. You may also use it as a reference for information on the history and mythology of stars, constellations, and planets.
Using the night mode, I was able to do some stargazing without the need to burn out my night vision since the AR view overlays the star chart over the view of my phone's camera.
Downloading and Installing the Star Walk 2 App
The Star Walk 2 astronomy app is free to download and install for both Android and iOS devices but offers in-app purchases. Free users will encounter some ads while using the app. I really liked how the app is available to both platforms since I use both Android and Apple devices.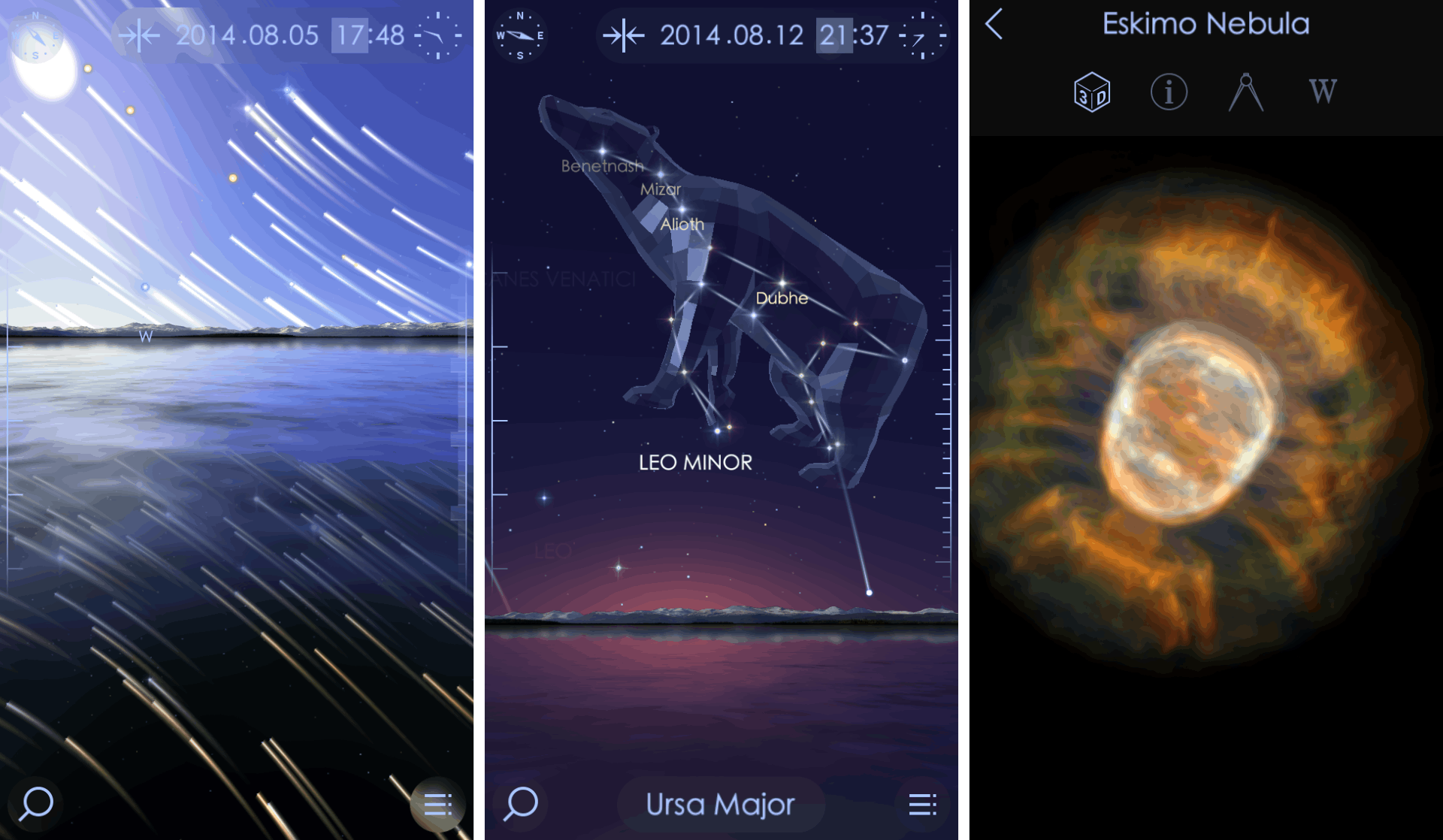 For Android users, you will find the free app on the Google Play Store under the name "Star Walk 2 Free – Sky Map, Stars & Constellations". You will immediately distinguish this from the paid version since you can immediately download it.
Since it's free to download and install, I simply tapped on the Install button to start the download process.
By the way, the app requires an operating system of Android 4.4 or later to function properly. It currently has a rating of 4.6 out of 5 stars.
Star Walk 2 for iOS
Meanwhile, people with iOS devices will find it as "Star Walk 2 Ads+:Night Sky Map" on the Apple App Store. There is also a paid version of the app.
To download and install, I just pressed the Get button and waited for it to finish. It requires an iOS 10.0 or later for iPhone and iPod Touch, and iPadOS 10.0 or later for those using iPad.
You will need at least 316.2 MB of space in your device to install the app. The iOS app has a similar rating of 4.6 out of 5 stars to its Android counterpart.
Paid App and Perks
The paid version of both Android and iOS versions of the app costs $2.99 which is a one-time payment that removes the ads. This is a great deal for me because for a few dollars, my stargazing sessions are no longer interrupted by annoying ads.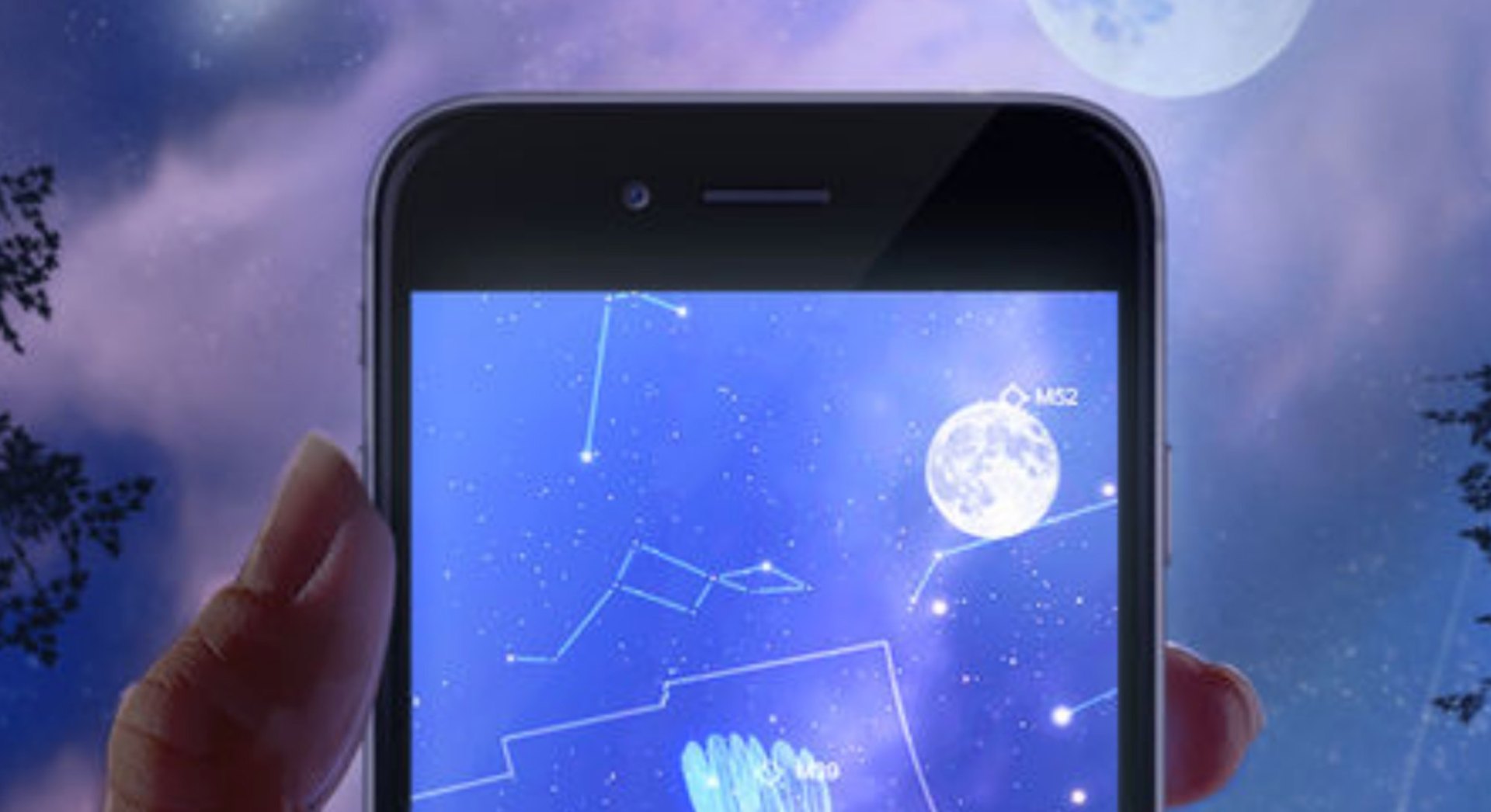 A great feature included in the app, which was also a part of the original, is Time Machine. This feature allows me to look into the night sky from the past or even in the future. I just change the date and time on the interface.
Sky Live is also a really cool feature of the app. It offers real-time statistics on the visibility of the moon and other planets in the solar system. Swiping enabled me to see a more detailed view of the moon when it is waning or waxing.
In-App Purchases for Upgrades
For a more immersive experience with the app, Star Walk 2 offers several upgrades that you can add. I saw that the upgrades were priced at just $0.99, which I would say is cheap for what they have to offer.
These upgrades include a satellite finder that offers a 3D view of man-made objects in space, the Deep Space Objects feature that displays star clusters, nebulas, and other deep space objects, and Constellations 3D, which offer a 3D view of the constellations.
There's actually a bundle that offers all of the upgrades for only $2.99.
Permissions that the Star Walk 2 App Requires
If you've been installing apps on your mobile device for quite some time now, you are aware that they need certain permissions to function properly once installed. As a responsible mobile device owner, you must always examine these permissions before going ahead with an installation.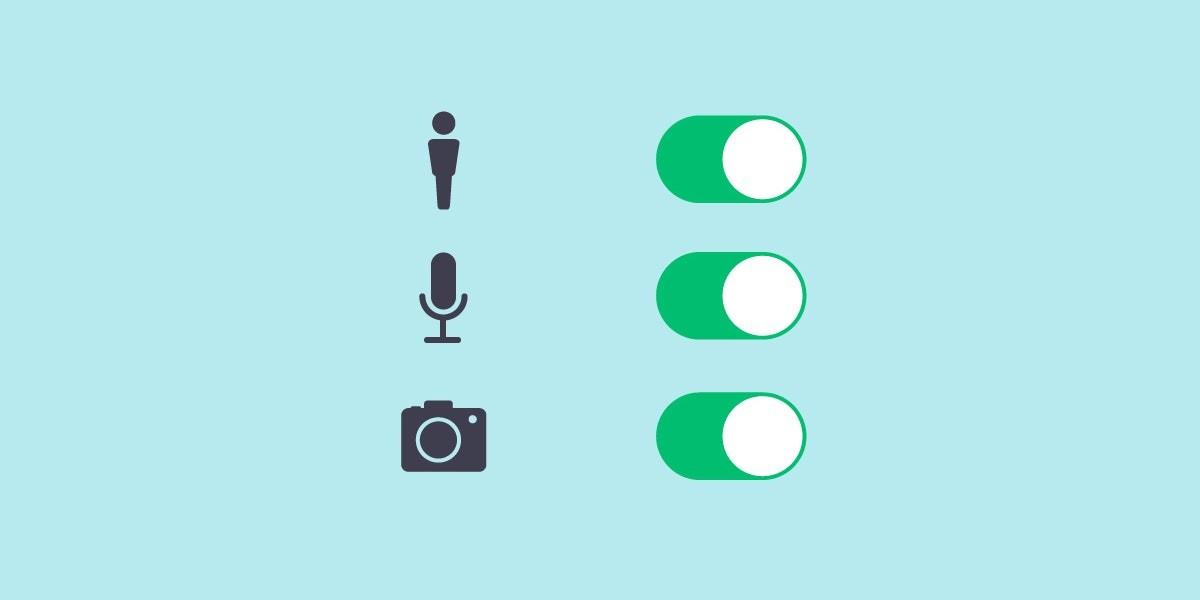 The Star Walk 2 app needs permission to record audio using your device's microphone, know your approximate location or precise location based on GPS coordinates and your network.
It also needs access to your camera to take pictures and videos, and your storage to read, modify, or delete its contents.
Other permissions the app needs include receiving data from the internet, controlling vibration, preventing the device from sleeping, and viewing network connections.
Privacy Policy of Vito Technology
According to the app's developer, Vito Technology, it may use your device ID and usage data to track your activity across its apps and websites. The company assures that this data may be collected but will not be linked to your identity.
Location and usage data may be used for third-party advertising while purchase history may be used for the developer's advertising or marketing campaigns and product personalization.
Vito Technology may also conduct analytics on information gathered from users, including crash data and other diagnostic data, product interaction, advertising data, other usage data, device ID, coarse location, and purchase history.
Conclusion
For a novice stargazer like me who doesn't even know the names of most of the constellations, the Star Walk 2 app is truly a great tool to help me learn about the stars and other celestial bodies. The stunning visuals that the app has to offer due to its AR technology makes the experience more enjoyable to me.
I also recommend shelling out a few bucks for the in-app upgrades for a more immersive night sky viewing session. Whether you're new or experienced in stargazing and astronomy, you will surely learn much from this app.