Sometimes I want to access certain websites but they are only available in specific regions or countries. The solution is to use a third-party VPN application, but I find it challenging to choose among many VPN apps available because it may compromise my online security.
I eventually discovered the SurfFast VPN app, a recently launched VPN app that has attracted millions of users. The app lets its users connect to servers in different parts of the world.
Learn how SurfFast VPN gained the trust of many as a VPN service mobile app in this article.
Discover the SurfFast VPN App
Explore the App's Home Page
Check the Available Servers
Connect to a Server
Quick Notes About SurfFast VPN
Learn About the Other Features of SurfFast VPN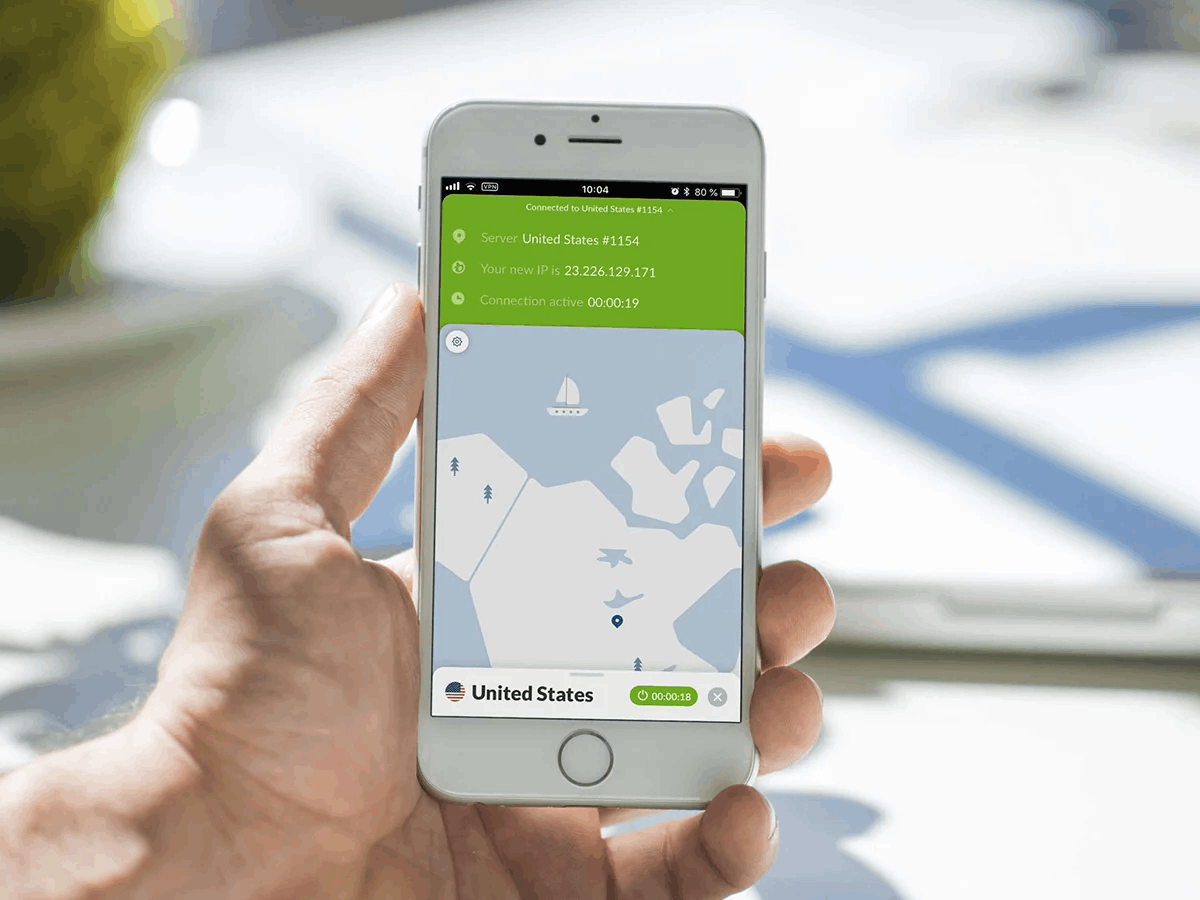 Discover the SurfFast VPN App
There are many VPN service apps out there, but it took quite some time before I settled for one to ensure my online safety. When I discovered the SurfFast VPN app, I was immediately intrigued by its drastic rise in popularity.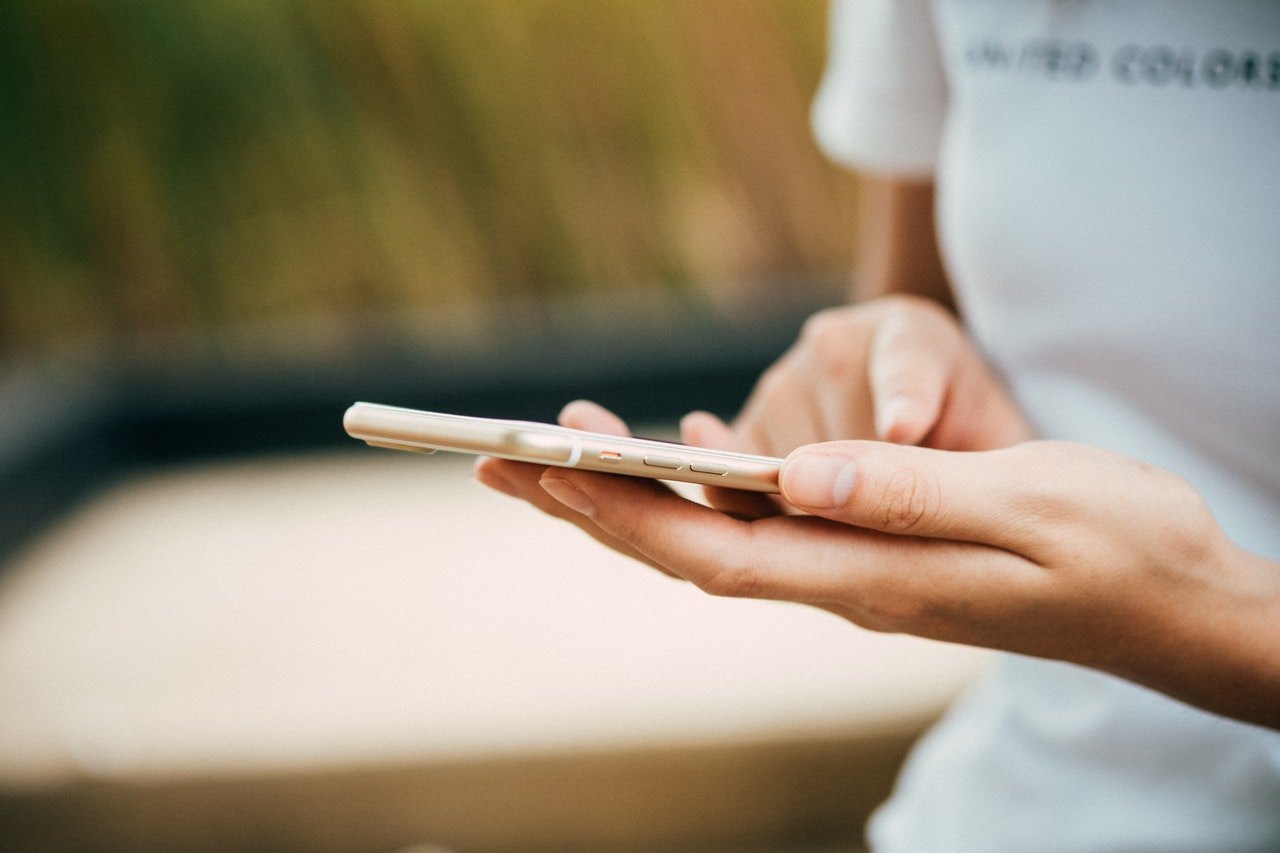 In June 2021, CleanMaster launched the SurfFast VPN app, and in just five months, they recorded over 10 million downloads. This shows how reliable, fast, and safe it is, so SurfFast VPN gained my trust easily.
Moreover, the app prides itself on being a secure VPN proxy that is 100% unlimited and fast.
It provides convenience to all Android users as they can access their favorite websites and applications. The SurfFast VPN app can be downloaded for free on the Google Play Store.
Privacy Policy
SurfFast VPN values the privacy of its users and explains its privacy policy upon installation. The app mentions that it is doing its best to safeguard its users' personal information privacy.
The app lists all information that it will be collecting, including data about the phone such as the IP address. It also collects information generated while using SurfFast VPN like the frequency of usage, and the personal information sent to the app.
It is also stated that SurfFast VPN will not provide the users' personal information to any irrelevant third-party services. They assured the users would be notified in advance if the app gives out the information to any third party.
Explore the App's Home Page
After agreeing to and accepting the privacy policy, the app prompted a reminder regarding connection requests. The SurfFast VPN app wants to set up a VPN connection that allows it to monitor traffic, in which I have the choice to accept it if I trust the source.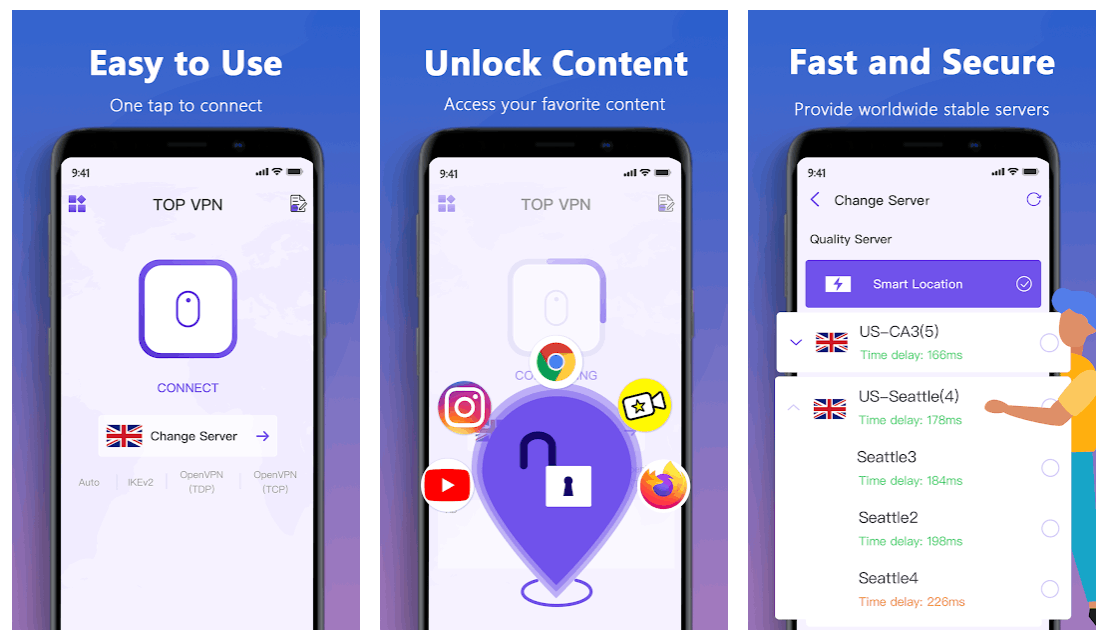 I explored the app's home page after the reminder dialog. The SurfFast VPN app has just two main icons on its home page, which are "Connect" and the name of the location where the VPN server will be connected.
SurfFast VPN is a reliable and fast VPN service because I only need to click once to connect to a server.
A key icon appears at the top of my phone screen when the VPN is active. I have to wait for the key icon to appear for a few seconds.
Account Creation Policy
One thing I liked about SurfFast VPN is that it did not require me to sign in or create an account, unlike other VPN service apps. I am assured that I will not be providing personal information on the app that may threaten my online security.
Since there is no login, registration, or password required to use the SurfFast VPN app, I can download and use the app on whatever platform or device I have anytime and anywhere.
Aside from that, the app did not ask me for any other permissions to access my files or location. SurfFast VPN is committed to valuing my privacy by minimizing the files, data, and information they will collect from their users.
Check the Available Servers
The two main buttons on the app's home page allow me to connect to any server in any country or region in the world.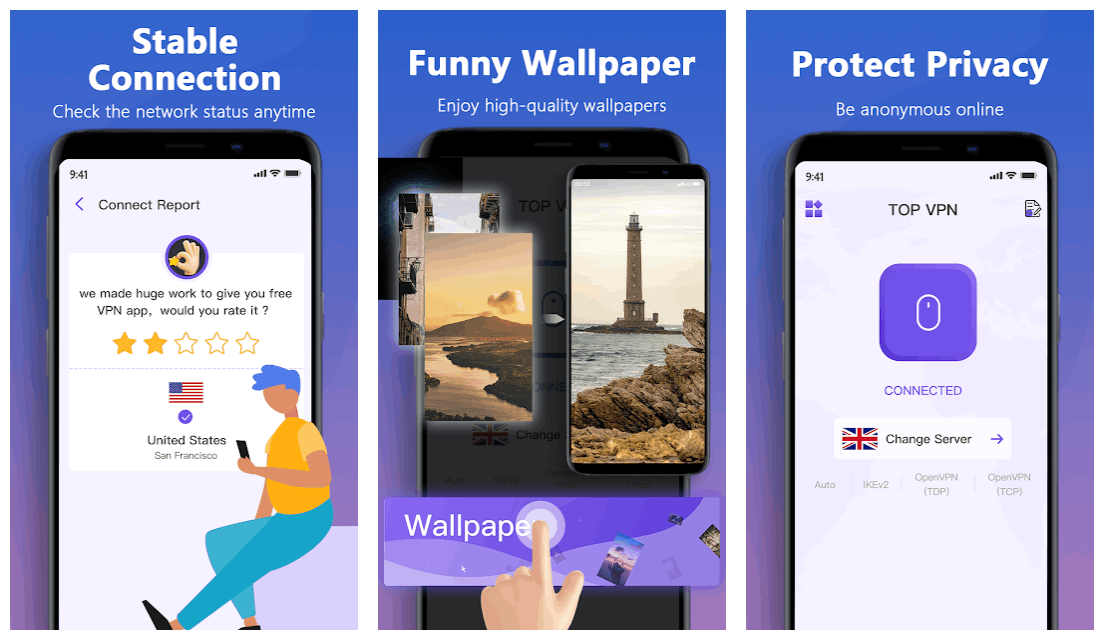 Before clicking the "Connect" button, I have to first choose the location where I want to be connected to access the location-locked websites and applications. The app lists all the available servers at the moment.
There are several servers to choose from worldwide, including the United States, the United Kingdom, Canada, Japan, Singapore, Norway, Spain, Australia, Austria, Netherlands, Switzerland, and Germany.
Moreover, there can be two or more entries per country since the server is located in different cities or states. For example, Dallas and Chicago have different servers.
Changing and Refreshing Servers
The SurfFast VPN offers the list of servers alongside any time delay when I connect to them. I will have a clear idea of how my internet connection could slow down when I connect to those servers.
SurfFast VPN arranges the servers in descending order for its time delay. Thus, I can see the fastest connection on top of the list. The app calls this the "Smart Location" as it is the ideal one to connect to avoid issues on my internet speed.
If my target location is not on the list of available servers or has a large time delay, I can refresh the list so that SurfFast VPN can look for other available servers. I can click "Refresh" unlimitedly until I find a secure and fast server in the target location.
Connect to a Server
After selecting the ideal server, I click "Connect", prompted the app to access the chosen server. Most of the time, it only takes a few seconds to finish the connection process.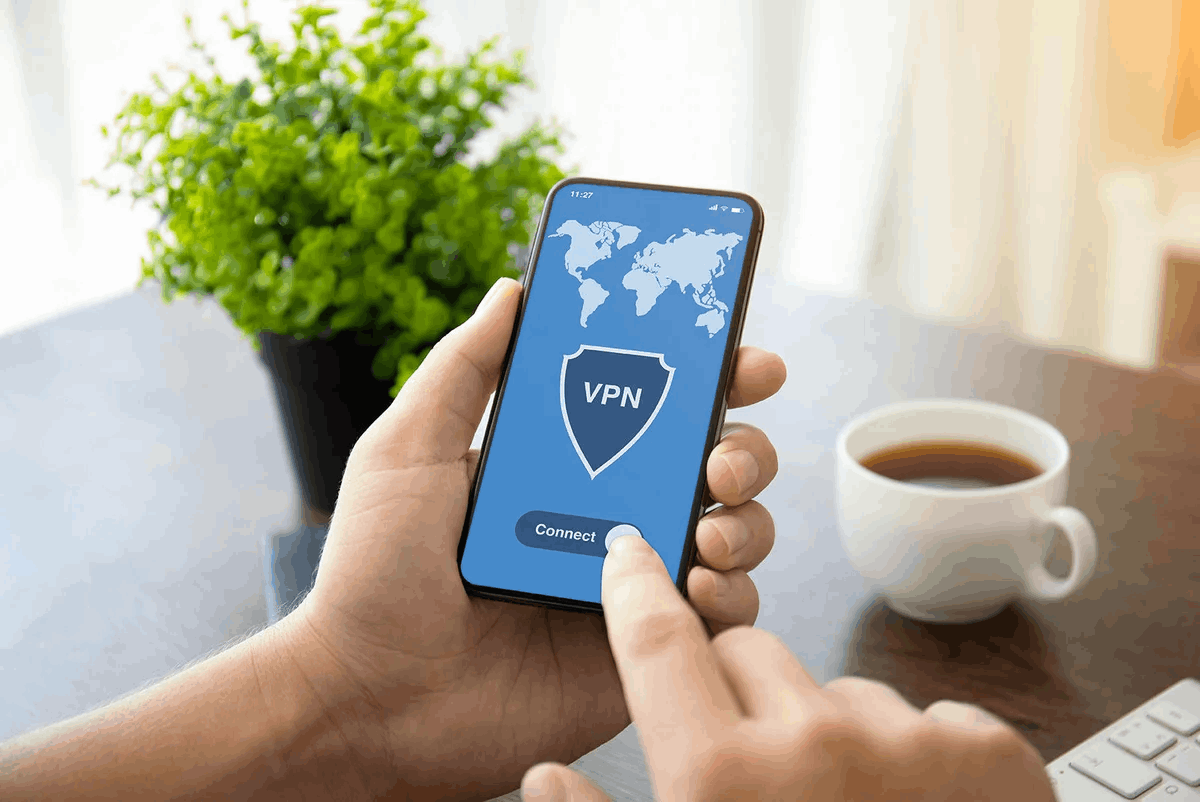 However, I encountered instances when it took a few minutes to connect to the server officially. It usually happens if I try to connect to a server with a huge time delay that can affect my internet speed. The app will provide an alert regarding whether the connection succeeded or failed.
If I fail to connect to a certain server, I can refresh the server list and look for other available servers. Most of the time, SurfFast VPN provides one server for each location. I can see how many servers are available in the location as indicated in the list.
I also tap the "Connect" button if I want to disconnect from the server at any time.
Protection Protocols and IP Address
Before connecting to the server, SurfFast VPN gives me an option to choose from the following connection protocols – Auto, IKEv2, OpenVPN (UDP), and OpenVPN (TCP).
As an indicator that I am successfully connected to a server in a different location, I can check the IP address found in the upper right corner of the screen. It displays the current city, region, and country I am currently connected to.
Quick Notes About SurfFast VPN
First, it clarifies that SurfFast VPN is completely free to use because many have been doubting it given the quality of service it offers.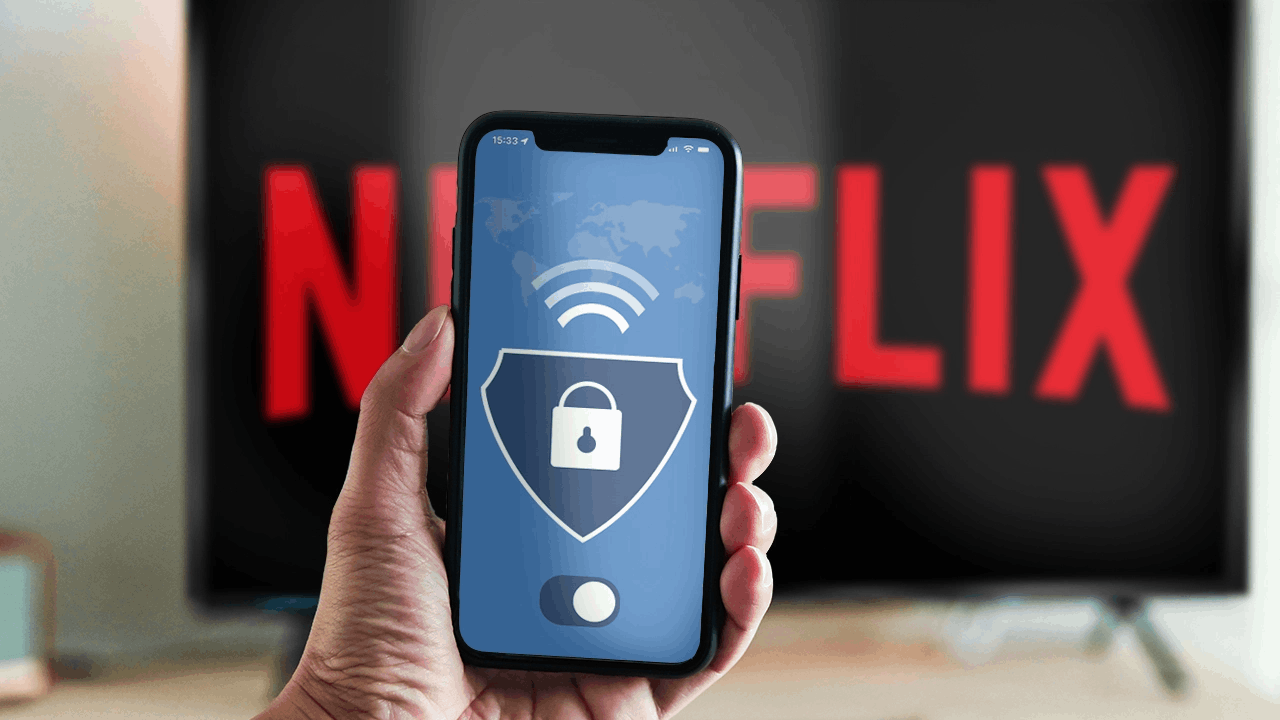 When it comes to choosing a connection protocol, SurfFast VPN recommends using the TCP protocol for times when the quality of network communication is important. Otherwise, when the network communication speed is required to be fast, UDP protocol is used.
Sometimes, users may experience a slow connection due to the wrong server location selection. It may also be possible that the current node has many users. To fix this, the app recommends changing the node and reconnecting.
Encryption Technology
I trust SurfFast VPN because it uses leading bank-level encryption technology. The encryption completely hides all of its users' personal information, keeping them safe from throttling, phishing, and hacker attacks.
Moreover, SurfFast VPN explains that it uses Secure Sockets Layer (SSL) to encrypt the data.
With this technology, the information is undecipherable to any prying eyes while in transit. Lastly, the app does not log my activities, so I can feel safe while using it.
Learn About the Other Features of SurfFast VPN
The SurfFast VPN app is completely unlimited, which means there is no use limit or time limit. I can enjoy its service 24 hours a day if I want. SurfFast VPN is also available for all mobile data carriers, whether 3G, 4G, LTE, 5G, or even Wi-Fi connections.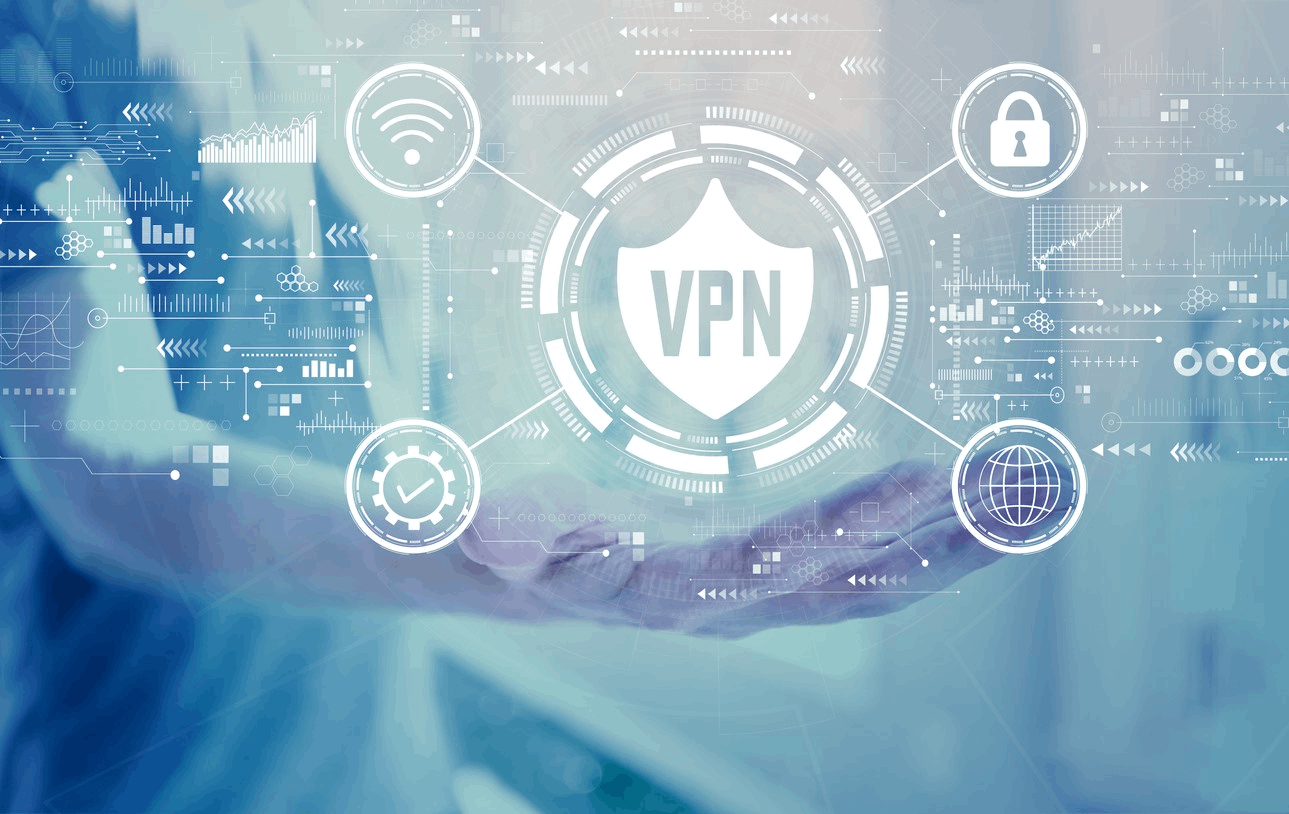 In addition, the app also has a built-in interactive map feature. I can use this to find and search for locations where I can find a server connection.
SurfFast VPN has a well-designed user interface making it user-friendly. It has interactive pages that will provide a smart selection of servers.
Intrusive Ads
One disadvantage of the app is that there are intrusive ads with every action I make on SurfFast VPN. It affects the overall user experience of the app.
These ads are usually short videos or pop-up images. There is no way I can remove the ads on the app as there is no available in-app purchase or premium subscription since SurfFast VPN is entirely free.
Conclusion
The SurfFast VPN is a fast, secure, and reliable VPN service that allows users to connect to servers in other regions or countries around the world.
It also ensures that users will have a secure experience while using the app through its encryption technology.