I admit that I find mathematics difficult, and that is why I usually seek help from my friends when doing homework or completing worksheets. When it comes to math problems, I always need help from other supplementary materials or learning resources.
One of my friends discovered Symbolab, a mobile application that automatically solves math problems and sometimes provides complete solutions and explanations. I immediately tried it on my phone, and it worked. Symbolab helped me get through my math class.
Aside from being a calculator, Symbolab aims to refresh the knowledge of its users on essential math functions and formulas. Check out below what Symbolab can solve and its other features. Learn how to download the app on your phone.
About Symbolab
Symbolab Features
Signing Up On Symbolab
Symbolab Premium
About Symbolab
I know that I need a guide when studying or solving any mathematics problems because I find it challenging to grasp the concepts and formulas. So, I tend to rely on friends or classmates to help me understand and finish a math problem. But, there are times they are not available to guide me.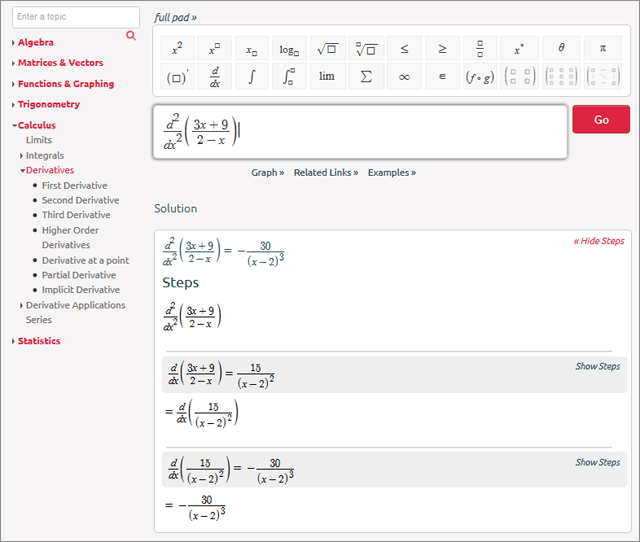 During those times, I turn to various learning materials and references to help me solve problems. Fortunately, I was introduced to the Symbolab app. At first, I thought it was just a calculator that might not do me any good, but I learned that it does more than that because it directly solves the problems.
Yes, Symbolab does the job for me by solving the problem. Some might say it is cheating, but I beg to differ because I value the solution and explanation more than the answer it gives. It is like having a digital friend explaining to me how I should arrive at the answer.
Symbolab has been around since 2011, when three Israelis developed the app. The app's purpose is to interpret a user-entered question or symbolic equation; then, the app will try to find whether the solution or the answer exists.
Symbolab Mobile App
Michal Anvy, Lev Alyshayev, and Adam Arnon are the minds behind this helpful app. They established EqsQuest Ltd. that launched the Symbolab app in 2011. It started as a web application, and they eventually released the mobile versions.
Symbolab is free to download on both Google Play Store and iOS App Store. The app follows a freemium model wherein most of the features are generally free. But, there are in-app purchases available and premium subscriptions.
After installing the app, I did not need to sign in to an account since I initially thought of just using the free version. However, an account entails other exciting features that might be helpful in my experience on Symbolab. So, I decided to sign up and was then about to connect my Facebook account, Office 365 account, or email address.
Symbolab Features
I immediately explored installing the app because I know it is more than an answer-provider for my math problems. Of course, the app's main feature is that it solves any mathematical problems that I have because it is built as a semantic search engine that looks for the user's intent and contextual meaning.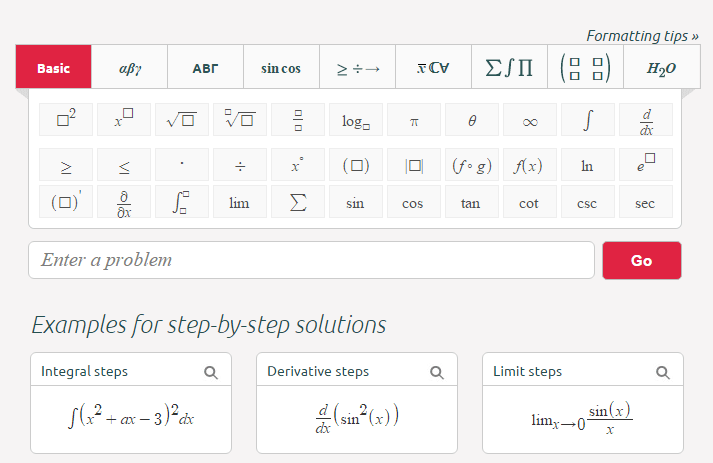 The Symbolab app required complex machine learning algorithms needed to search and answer the user questions. It means that Symbolab relies on the inputs of the developers to be able to read problems and provide pre-determined answers.
The calculations must be accurate because students and teachers alike use the app. But, the many times I used the app, it never failed me so far. Another thing that amazed me about the app is the range of topics, so all questions are covered.
The following are the areas of mathematics that Symbolab has content on Pre-Algebra, Algebra, Pre-Calculus, Calculus, Functions, Matrices and Vectores, Geometry, Trigonometry, and Statistics. It also has a science field included where there is also computation need, which is Chemistry.
Topics On Symbolab
The listed areas of math plus Chemistry can be found on the top part of the home screen. Since these areas are included in the app, the app is only limited to answering these questions. Worry not; based on experience, it seems to me that it covered the entirety of math.
The developers launched the app with the app containing only basic mathematics functions and areas. Then, they continuously improve the content, and they now have college-level content available. Moreover, the app has topics under each area that includes the formula for each topic.
For example, Algebra has 13 topics, and each topic has its own set of subtopics. I explored the Polynomials topic, which has eight subtopics like property, addition, subtraction, factor, synthetic division, etc. This only shows how complete and comprehensive Symbolab's content is.
Signing Up On Symbolab
After installing the app, I mentioned that it is not required to sign up. However, creating an account on the app has additional features that can help me with my experience on the app. There are three more perks that I can enjoy just by signing up, even without paying for the premium version.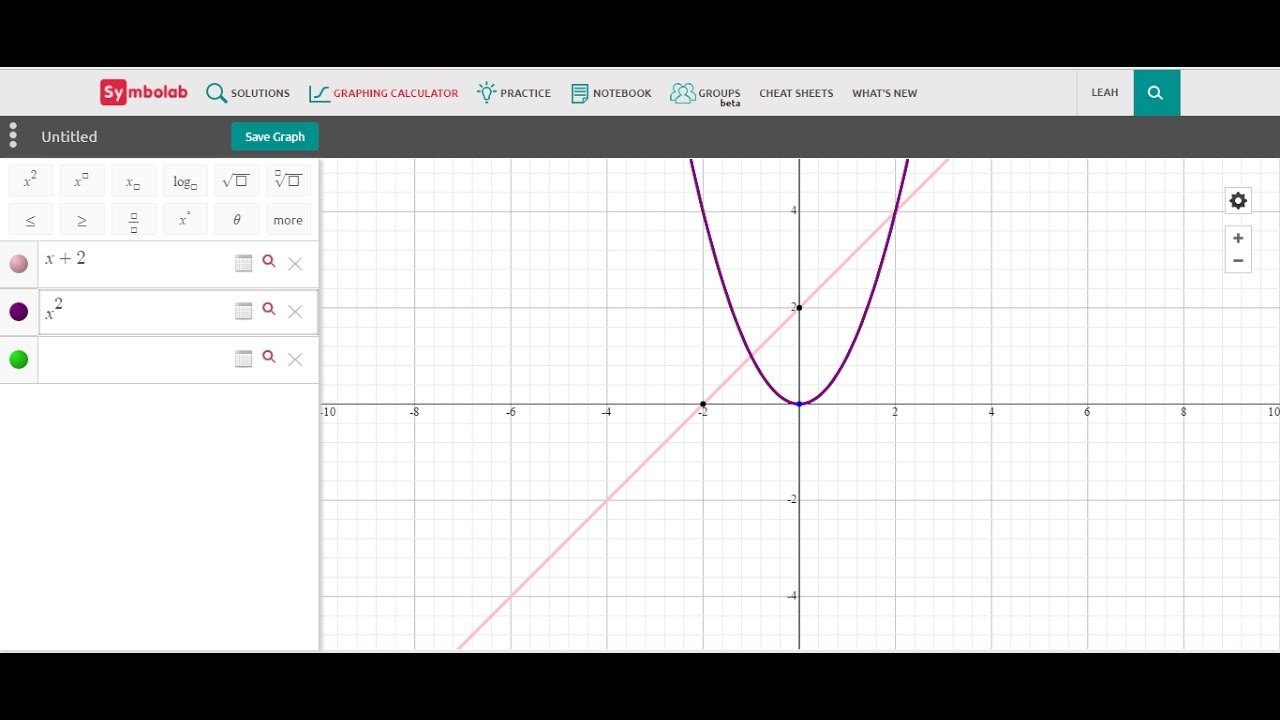 The first one is to activate my Notebook, a primary tab on the app. With the Notebook, I can save notes and highlight the important formula, functions, and explanations from the app. It is just basically like a class notebook but just a digital version.
It is also possible to personalize my experience on the app. One of the app's primary features is that it has content on various math fields, as I mentioned. I can only focus on the topics I need help with or the current topic we are doing in school.
For example,  if we are doing Geometry. I can just read and ask questions about Geometry. Moreover, there are practice problems on the app that I can also personalize because I can look for practice worksheets for Geometry. Symbolab will recommend practice problems to me based on my activity on the app.
More On Signing Up On Symbolab
I read reviews online saying that Symbolab is just a good app for answering their math problem, but I beg to disagree. There is more to the app. By just signing up for a free version, I can access the Notebook feature, personalize practice problems, and synchronize my notes.
Yes, it is possible to sync all the saved notes on my Notebook across all devices. Since I have an account, I need to sign in on a different device to get the information I kept on my notes. This is helpful because there are times that I am using my laptop and phone.
I can save time looking with the synchronization because I don't have to search for the problems again. In addition, those notes are mines, so it means that it is already filtered out based on the things that I need for studying, or it is just focused on the topics I am having a hard time with.
Symbolab Premium
When I initially used the app, I wondered if it did not show the solution and explanation different from what my friend told me. The reason is that the complete solution and some explanations are for those who subscribed to the premium account.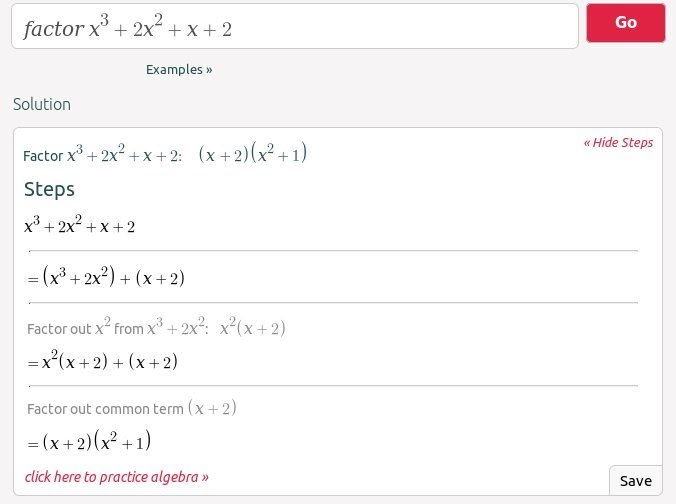 The premium account is worth the money because I am looking to understand the problem and topic better. There are four plans that I can choose from for the Symbolab Premium.
The Universal Weekly Subscription is worth $1.99, the Universal Monthly Subscription costs $6.99, All Features with No Ads Plan is $7.99, and the Universal Yearly Subscription is $29.99 only. All the subscription plans automatically renew and can be canceled anytime.
There is no trial period before paying for the subscription plan. But, I already see the need because I see that the solution provided is in a step-by-step format. This is very helpful for problems that require a long solution process; it will be beneficial to better understand the process, especially with some explanation provided.
Symbolab App Tabs
Symbolab also receives excellent feedback from its users because of its user-friendliness. The content is clean and organized, which makes them easy to understand. The app has five primary tabs, and I have already mentioned the first two earlier: Home and Notebook.
The third tab is the History that contains my recent activity on the app. It saves the previous questions I entered or the latest topic I opened. The items are listed from latest to oldest. The fourth one is the Cheat Sheet because it contains all the necessary basic concepts and formulas in different areas.
This helps refresh my knowledge of the basics, and I sometimes use this when reviewing. I do not need to create notecards for the formula I need to memorize because I can scroll them through. Lastly, the Account tab contains my account details and subscription plans.
Conclusion
For those struggling with mathematics, the Symbolab app is a great companion because it automatically provides the answers to the problems. With a premium account, users can check and learn the solution process with some provided explanations.
It is a great help when studying any mathematics branch since it covers until college-level and has detailed information about them. It is also possible to personalize the experience on the app through the Notebook feature and personalize practice problems.
Spanish version: Symbolab: Aprendizaje hecho fácil