T-Mobile continues to be one of the best network service providers across the US. With its high-quality service and exemplary packages and plans, you'd never think of switching to another service provider. T-Mobile once again elevates the competition with the introduction of the T-Mobile app.
The T-Mobile app is your all-in-one mobile application where you can create an account, check your profile, manage your plans, pay your bills, shop, and more. You can even reach out to T-Mobile customer service on the app if you need help. With so many features to offer, it's hard not to take advantage of the services that the app has to offer.
Find out more information on what the T-Mobile app is all about, how to use it, what its main features are, the benefits you get from using the app, and more in this article.
What Is the T-Mobile App Used For?
The T-Mobile app is designed to make your life easier. The app focuses on giving you the option to make changes to your T-Mobile account.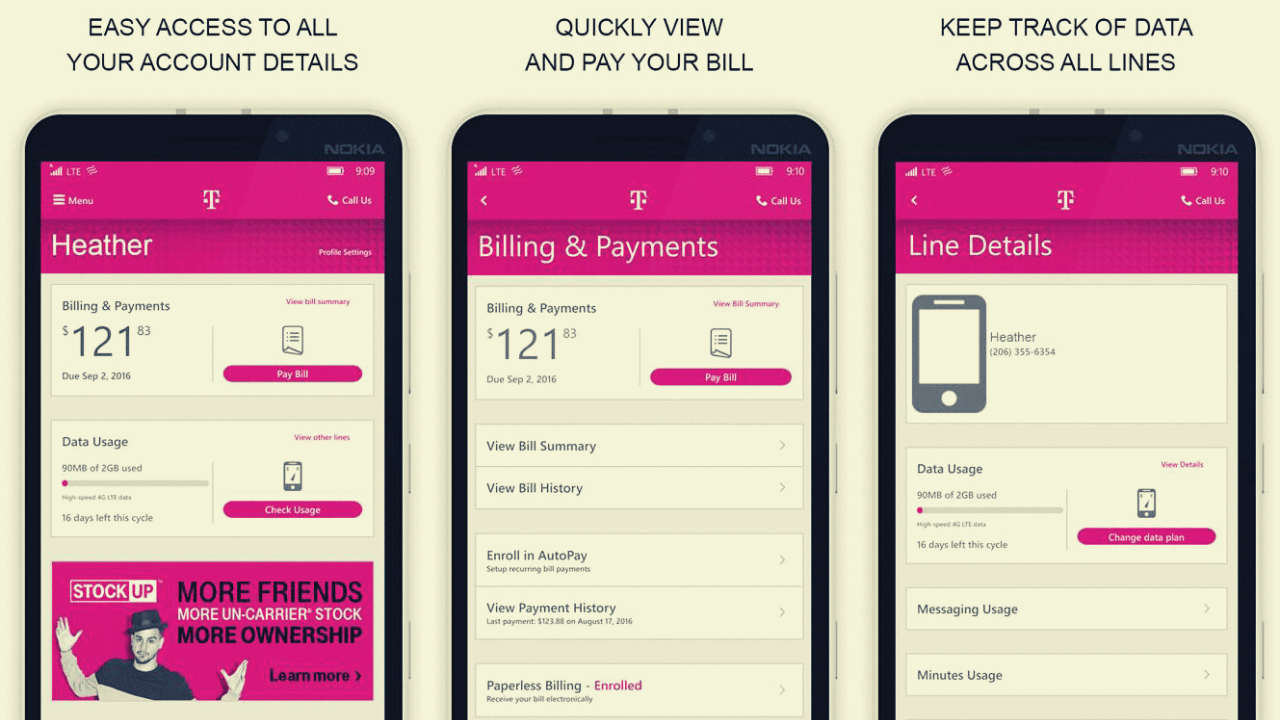 It offers a lot of features that give you the freedom to create an account, pay your bills, make certain changes to your plans, purchase new plans, and more all within the app itself. It is very easy to use the app and all you need to do is to download and sign up for an account.
If you are looking for an app that keeps things simple and secures your account, the T-Mobile app has it all. It helps you manage all of your T-Mobile accounts in one place so you'll never have to log in to different accounts or call customer support just to get an answer.
How to Download the T-Mobile App
The T-Mobile App is available to download from the Google Play Store for Android devices and from the Apple App Store for iOS devices. To download, simply use the search function and type "T-Mobile" into the search bar. Select the correct search result and once on the app's page tap "Install" or "Get" to begin the download process.
Wait until the app is fully installed on your phone before tapping "Open" to launch it. The app will then ask you to confirm several permissions after reviewing them before continuing. It is important to grant these permissions to the app so it can function correctly.
You will also be asked to link your preferred payment method if you wish to unlock payment features which may also require the approval of further permissions.
View the Detailed Info of Your Account
When it comes to managing your account, the T-Mobile app offers a great way to help you do this. It is very easy to use and everything is presented to you right away. What makes the T-Mobile app great is that it is very simple.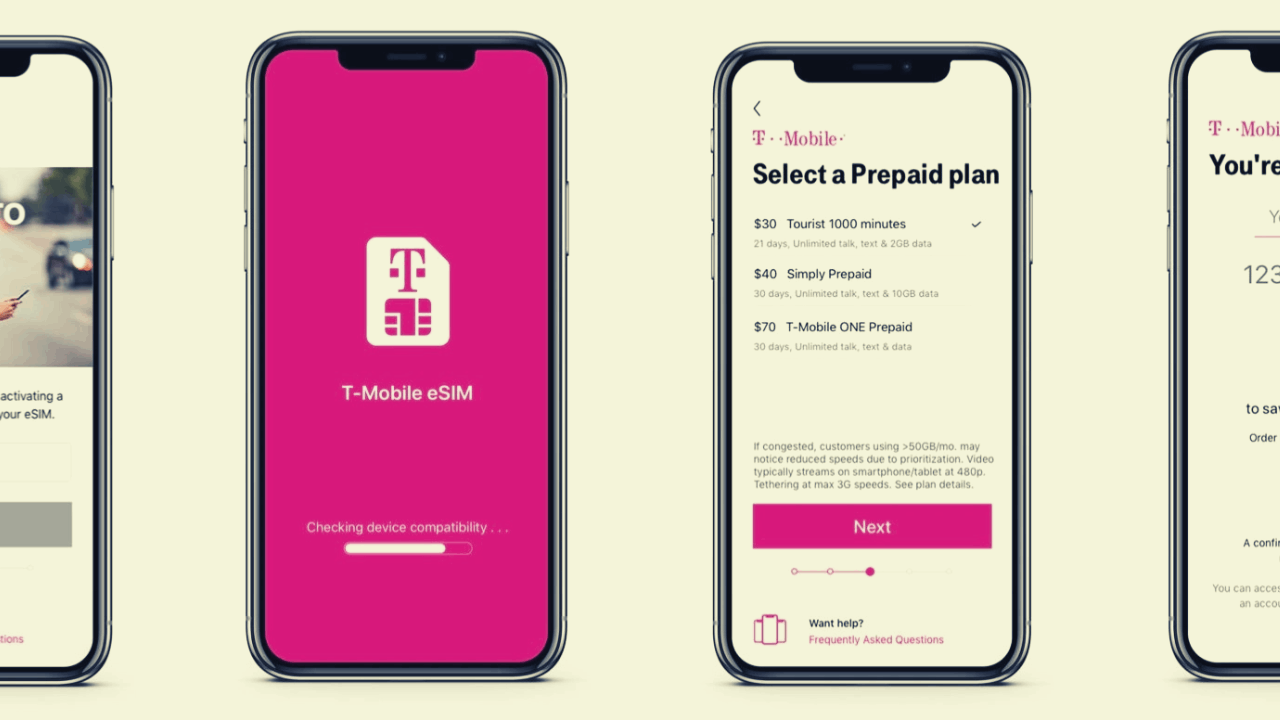 You don't need to tap through numerous menu options just to see basic information about your account. You can view all the detailed information as well as the plans that you're currently subscribed to as well as all the devices linked to your account.
You can even check the data usage for every device you own within the app to properly manage it. If you need to make a few changes to your account, you can easily do so with just a few taps.
T-Mobile makes it easy for you to make these changes so you can focus on more important tasks.
Manage Your Plan and All Lines in One Place
If you are a T-Mobile account holder and have a lot of lines and devices, managing all of them can be challenging especially with the different plans for each device. With the T-Mobile app, you can easily manage all your various lines directly from the app.
You can make changes on each device or even track the data usage of each line. The app makes it seamless to make the changes to the way the options are being presented. Everything is done within the app, so you don't have to log in to each device just to manage them.
Also read: Speedy Cleaner – The Magical Mobile Phone Optimization App
Pay Your Bills With the New T-Mobile App
Paying bills is one of the most important transactions that you need to do to keep your T-Mobile account functioning and in good standing. Sometimes, it can be very difficult to make payments especially if you are busy with work and life.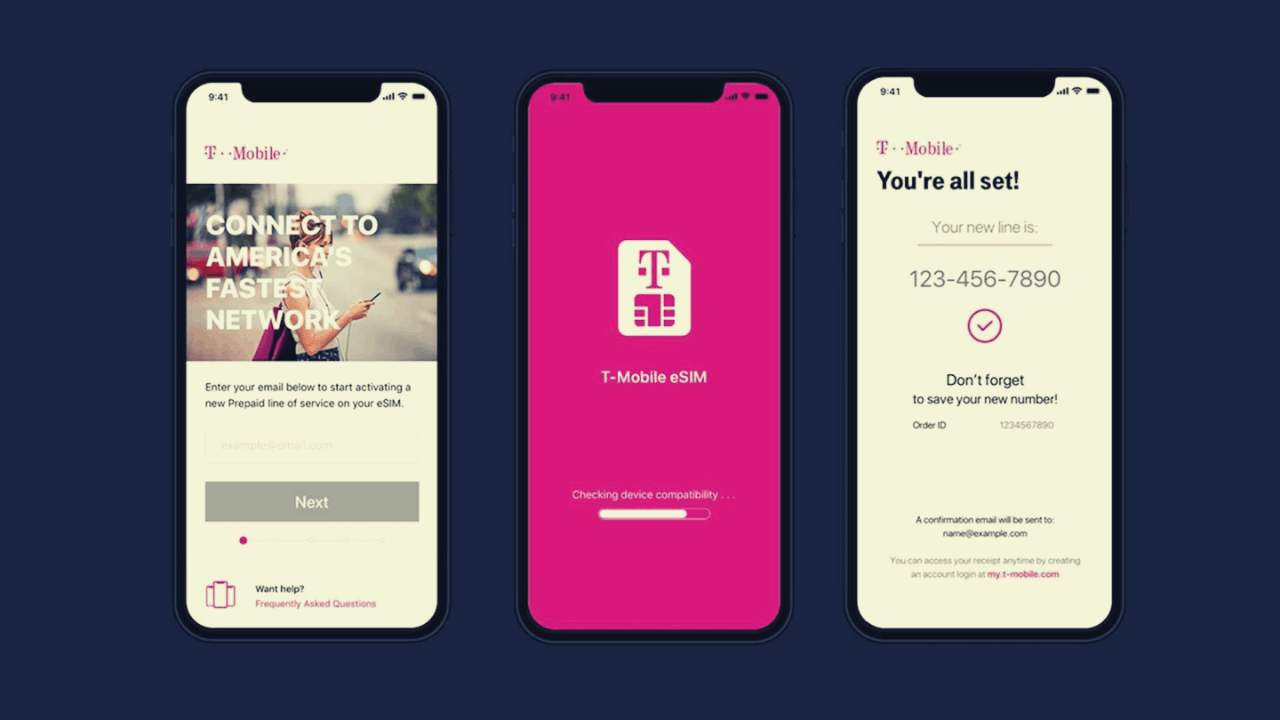 This is why T-Mobile has incorporated bill payments into the app so you can always make payments when it is most convenient for you. You also can review your bill for any discrepancies and check your overall usage.
Make sure that you have reviewed your bill properly before you make any payments. To pay your bill, all you need to do is set up your preferred payment method and enter the amount stated on the bill that you wish to pay.
Choose the processing date, and the app will do the rest. With just a few taps, you are guaranteed the safety and security of your account.
Learn How You Can Pay Your Bills on Time
Paying bills is one thing, but paying your bills on time is another. All of us have experienced forgetting to pay our bills, which can be a very inconvenient experience. Fortunately, the T-Mobile app now lets you pay your bills on time.
The app has a new feature called Auto Pay, where you set up a schedule to automatically pay your bills. You can save time and money on late fees by scheduling your bill payments. You can check out Auto Pay in the More Payment options.
Never miss a due date and suffer the consequences now that you can automatically pay all of your bills on time.
Safeguard Your Account With These Security Features
Since you will be linking your preferred payment method and making payments on the app, it is also important that your account is safeguarded.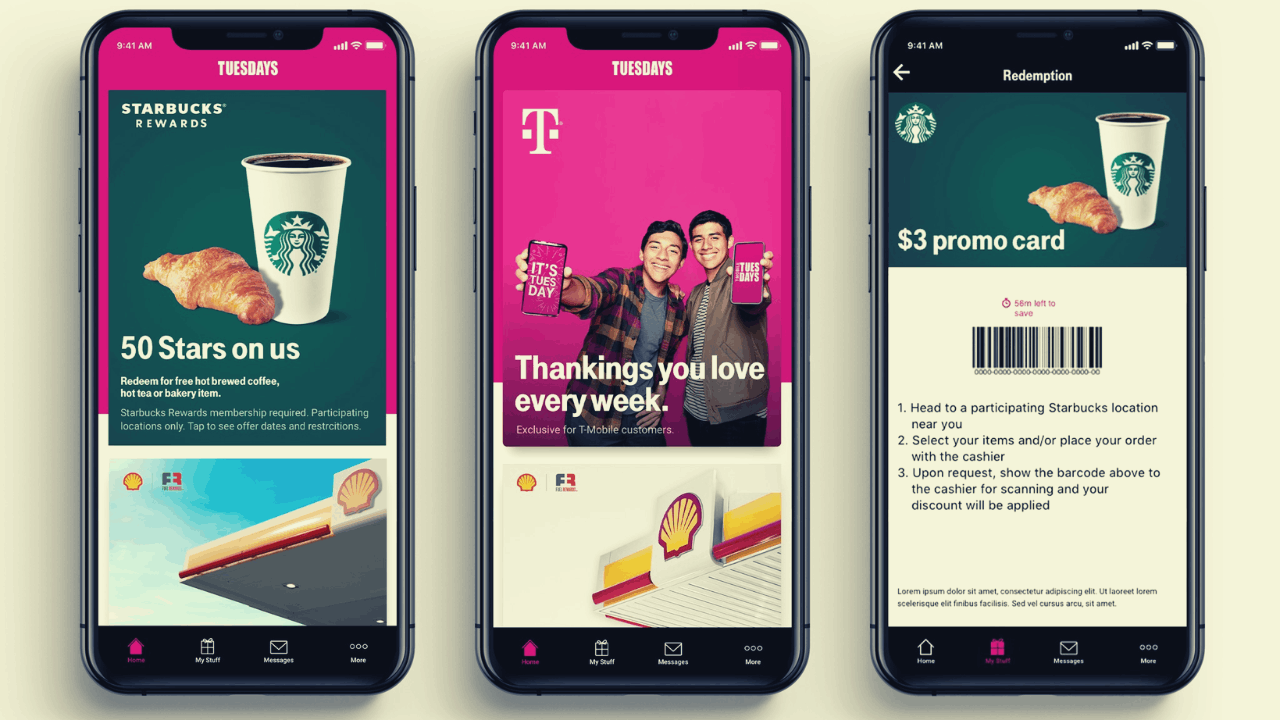 The T-Mobile app keeps your account safe and protected with different security features. One of which is by enabling biometric authentication on the app.
This allows you to access the app and your account through your unique fingerprint or face login. This way, no one else will be able to access your account, keeping you safe and secure at all times.
Also read: MaxSpeed App – Protect Phone's Security and Privacy
Shop for New Devices and Check Out Promotions
T-Mobile offers a lot of promotions, including new plans and devices. Many customers often miss out on these promotions, but now, T-Mobile has found a way to reach out to you. Another great feature you can find only in the T-Mobile app is the in-app shop.
You can now shop for new devices if you plan on upgrading your current ones. No need for you to drive to the nearest T-Mobile shop and waste precious hours just to check out the latest devices. You can even get major discounts and other offers within the app.
Get the Customer Care You Need
The app is can cater to all of your needs, but there are certain times when you may need some extra help.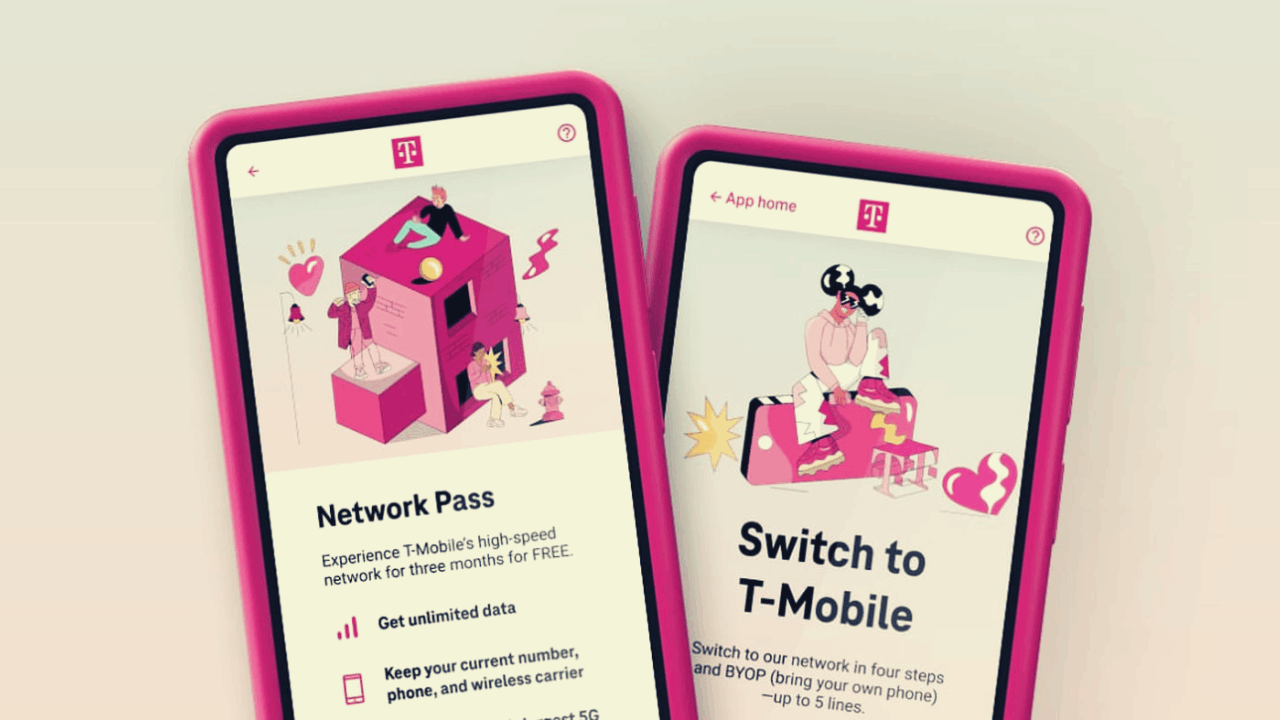 For example, maybe you want to upgrade your plan, but you don't know how to or you simply have questions about the recent promo.
The T-Mobile app features a team of experts that you can contact to help you with inquiries, bill clarification, technical difficulties, and more. You can talk to them within the app through a chat feature or by calling them.
You can even schedule the team to contact you at your most favorable time so you can find the best resolution needed for your situation.
Benefits of Using the T-Mobile App
There are a lot of benefits you get when you use the T-Mobile app. Apart from the extensive features mentioned above, the app also makes your transition from another company to T-Mobile a lot easier.
You can easily switch to T-Mobile using the Easy Switch feature with absolutely no fuss. Users can even compare the network performance with the help of the Network Scorecard found in the app. Overall, the company makes it really easy for people to make the switch to T-Mobile.
Conclusion
Take control of your T-Mobile experience with the T-Mobile app today. You can change the way you manage your account, handle different lines, and even upgrade to a different plan.
As one of the best network service providers in the US, you can even switch to T-Mobile as your mobile service provider with the help of the T-Mobile app.