If you're bored with selfies, why not transform them into a cartoon? The ToonMe app makes that possible and more.
From vector to comic style, the cartoon version of our photos creates a different dimension. ToonMe generates high-quality illustration that resembles your photo. It's also a light and fun way to unleash your creativity.
With ToonMe, I became a digital artist in an instant. Read on to discover more possibilities with instant animation through ToonMe.
How ToonMe Works
Key Features of ToonMe
How to Download ToonMe
Keeping Your ToonMe Photos Secure
Where Your ToonMe Data Is Used
How to Create Cartoons with ToonMe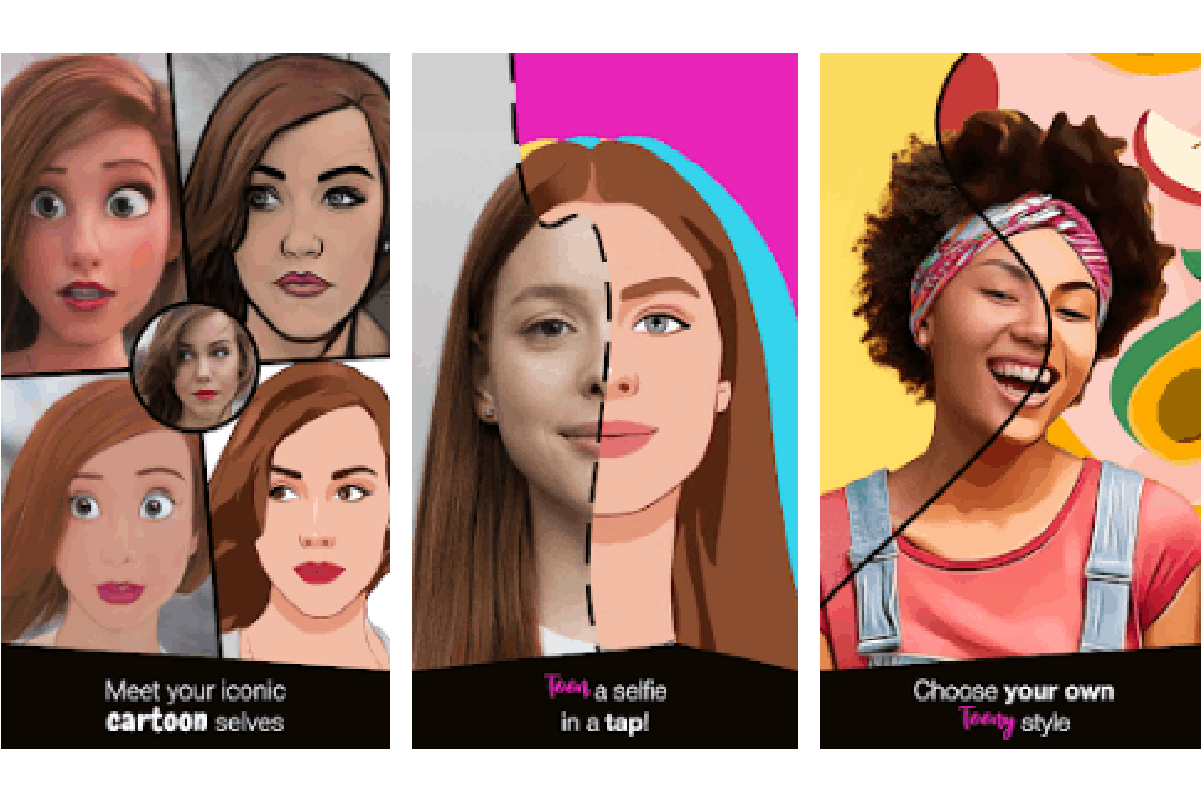 How ToonMe Works
ToonMe is the app behind the #ToonMe challenge that went viral on social media at the start of the year. It has cartoonized the world.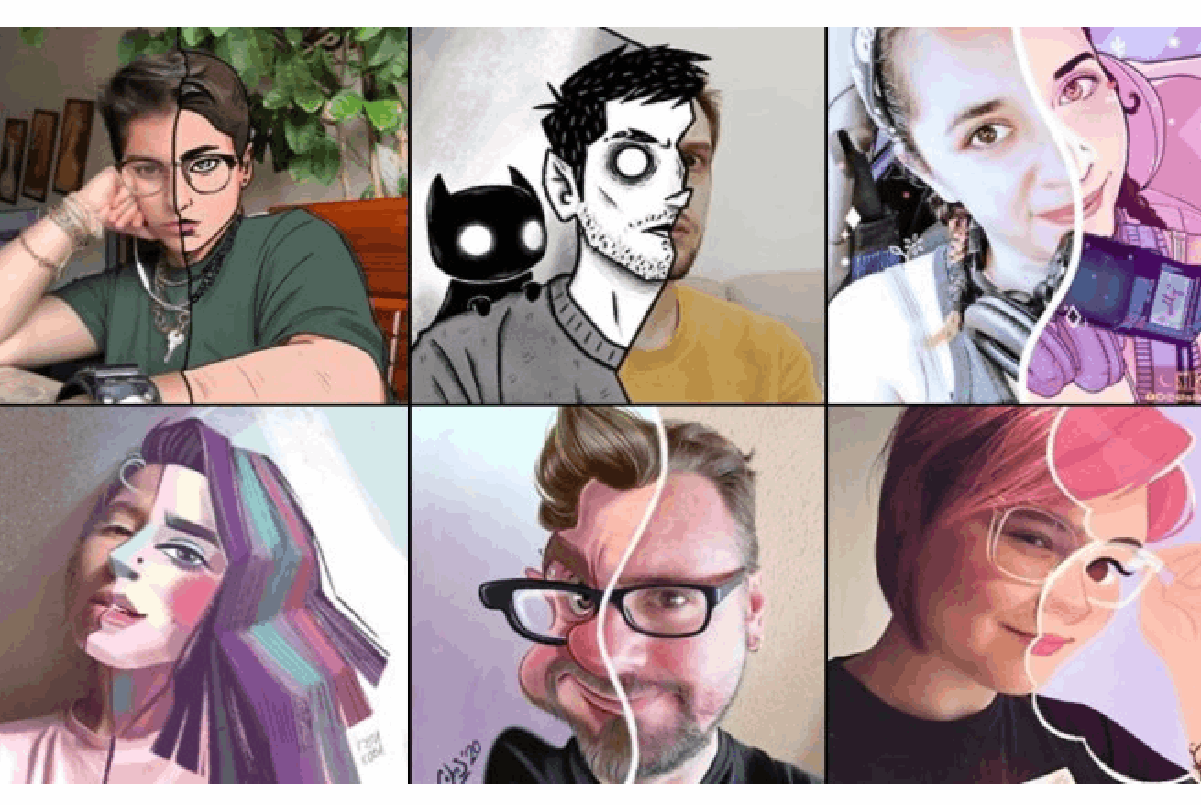 I can say that ToonMe made my dream to become a Disney or Pixar character come true. The goal of the app is to produce a cartoon version of you that is high-quality and amusing at the same time.
Inside ToonMe's system are algorithms that analyze user selfies that can be transformed into cartoons. It's similar to how filters on Instagram and Snapchat work.
ToonMe is not just a cartoon avatar maker. It is also equipped with cartoon portraits you can choose from and apply to your photos.  The developer of ToonMe takes pride in using strong AI-powered algorithms or 3D face-tracking technologies for the app.
The Developer and Publishers
ToonMe is published by Linerock Investments LTD on the Google Play Store and Informe Laboratories, Inc. on the App Store.
Linerock Investments, LTD carries over 10 years of experience in the field of creating mobile apps. It is known for its online photo processing solutions. Its principle is to marry high-end technology and maximum simplicity.
Meanwhile, Informe Laboratories Inc. has a total of five apps, and their top-grossing and most downloaded app is ToonMe. The other apps of the company are AccessBrowser, Portrait Mode Depth, and Alportraits.
Key Features of ToonMe
ToonMe took the world by storm. The app is available in multiple languages including English, French, German, Hindi, Italian, Japanese, Korean, Portuguese, Russian, Simplified Chinese, Spanish, and Turkish.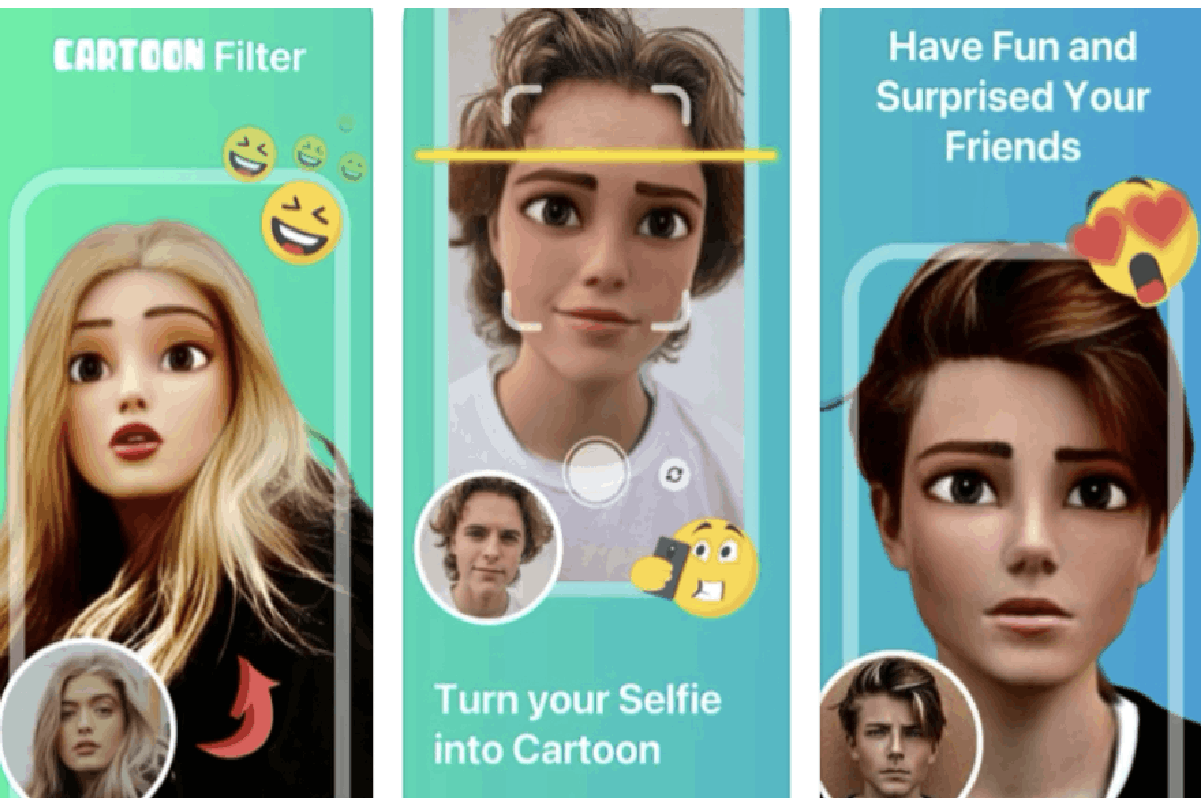 What's fun about ToonMe is the Toony faces you'll get in the app could reveal the different angles of your personality. You can play around and try on different styles with the help of AI algorithms. Then, choose the transformation that suits you best.
My favorite part of ToonMe is how it can take your cartoon self to the next level. The app can combine a cartoon landscape and reality with its tailor-made designer effects. Some of these effects are stars, bubbles, and cartoonish graphics.
Toon Effects Collection
The app is packed with sets of decorations, backgrounds, and frames.
It doesn't just transform you into a cartoon,  it encourages you to recreate a classic theme or build a cartoon world of your own.
How to Download ToonMe
If you want to find out why ToonMe has been downloaded 10 million times worldwide in two weeks, install the app on your device.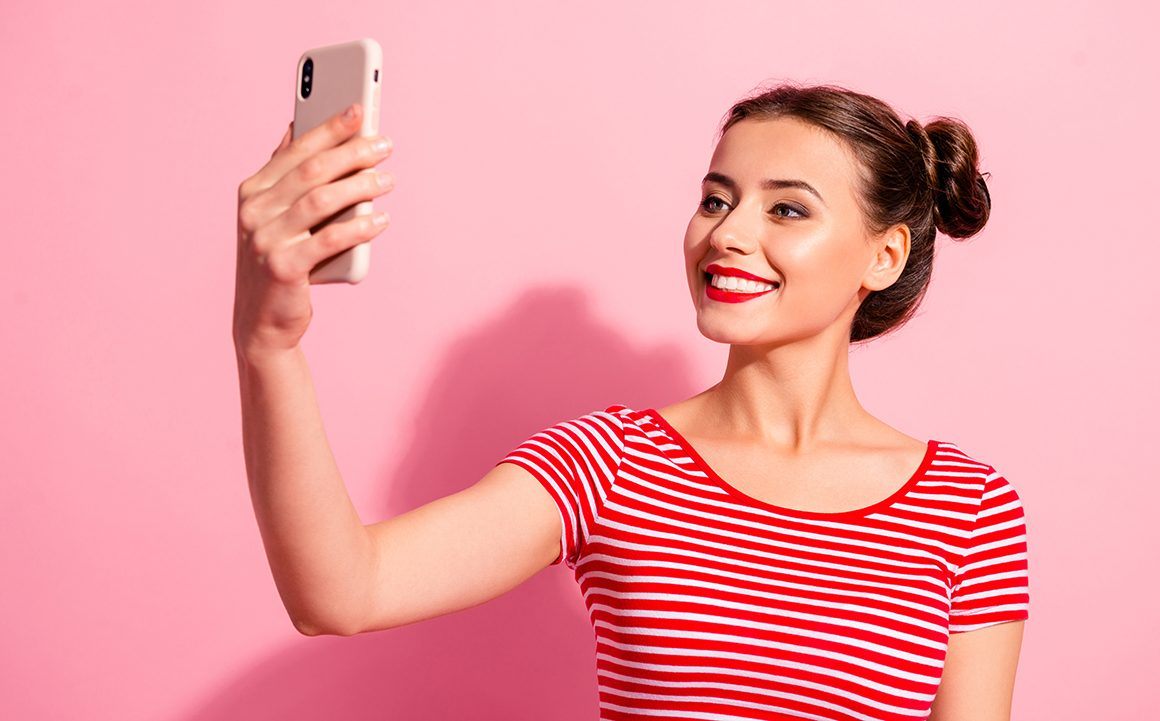 If you're an Android user like me, go to the Google Play Store. Look for "ToonMe – Cartoon yourself photo editor" under Linerock Investments LTD. Open the app and then hit 'Install'.
iOS users can download the app from the App Store. Search for "ToonMe – Cartoon Photo Editor" by Informe Laboratories, Inc and when it appears on the results, tap the 'Get' button.
The app is compatible with Android devices using version 5.0 and up. If you're using an iPhone, iPad, or iPod Touch, make sure you have iOS 10.0 or later. As for Mac, the app works on one with macOS 11.0 or later and a Mac with Apple M1 chip.
ToonMe Pricing and Subscription Options
Downloading ToonMe is free, but if you want to fully enjoy the benefits of the app, choose from one of their subscription packages.
I got the ToonMe PRO monthly for $4.99 per month. If you'd like to pay yearly, check out the ToonMe PRO annually, which costs $24.99 per year. Meanwhile, the All PRO TOONS and more yearly package costs $34.99 while the All PRO TOONS monthly charges $4.99
Note that one's ToonMe PRO subscription will automatically renew 24-hours prior to the end of each term.
Keeping Your ToonMe Photos Secure
One of my initial concerns, when I downloaded the ToonMe app, is how my photo will be stored, used, and processed in the app. ToonMe's privacy policy lays down rules regarding its data services.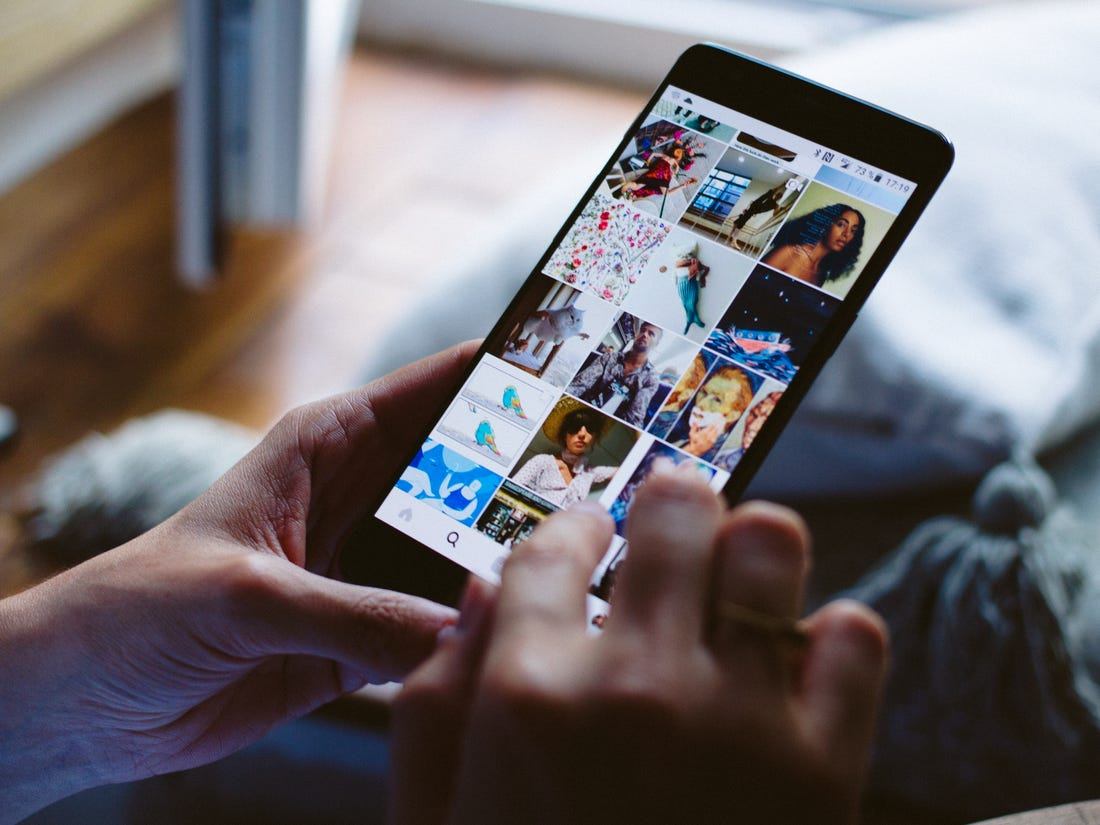 ToonMe states that they collect personal information that users voluntarily disclose, such as name, email address, username, and social network information. Other details needed in setting up an account, contacting the app, or using its services may also be stored.
The app will ask your permission when it comes to accessing and storing the content you shared while using the mobile app and website. Because of the nature of ToonMe, its system will edit stored photos, add effects to them, and use them for marketing activities.
What I appreciate about the policy is ToonMe will show your photos or your edited images solely to you first. When users distribute content to other platforms or share it with others, ToonMe may also collect information about them, including their name, photo, and contact details.
Keeping Photos on ToonMe's Servers
ToonMe emphasizes that providing photos to the app is possible through an internet connection. Hence, it is performed on the app's servers, and photos are sent there through the encrypted connection. To protect that transmission process, ToonMe uses a Secure Socket Layer technology.
For non-registered users and users who choose to not share results within the app's system, ToonMe will automatically remove their original pictures and results from their servers two weeks after the last interaction.
If you're a registered user like me, the content we share will be stored on the servers and displayed within the app unless we choose to either remove the pictures ourselves or directly request a removal.
Where Your ToonMe Data Is Used
ToonMe clarifies that whenever I choose an effect that leads to face manipulation, the app uses special face recognition technologies to detect my face in a photo.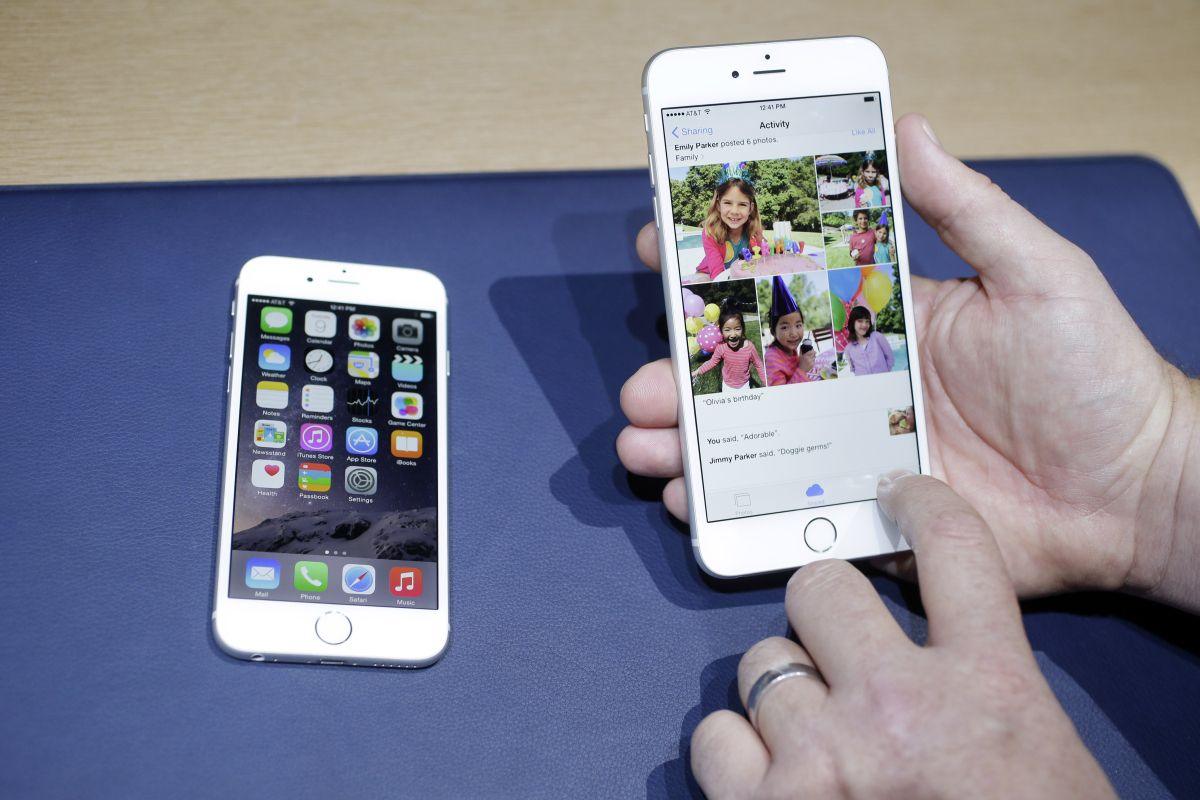 Such technology can spot required facial points and subsequently apply the effect to the photo.
The app may store the key points as well as the photo on the servers of its providers for up to two weeks from the last interaction with the photo. This will help the system speed up any further processing of the same images.
ToonMe states that they use the personal facts and service data they collect to communicate with users or third parties and process requests and transactions. The app uses your details in its marketing activities and relevant advertising as well as for improving its services.
Sharing Your Personal Information
When I downloaded the ToonMe app and shared my information, I was informed through the policy that the app shares my details with companies and organizations that perform services on ToonMe's behalf.
ToonMe works with companies that offer data management or other support services like data storage and Web hosting services. The app also shares your personal information and non-personal data with third parties to generate relevant advertising and marketing campaigns.
ToonMe stresses that they won't sell a user's personal information. However, they will disclose one's personal information when it is legal and appropriate, in situations like complying with applicable law, investigating a possible crime like fraud or identity theft, and protecting an entity's rights and safety.
How to Create Cartoons with ToonMe
I find it easy to create cartoons with ToonMe. Its simple system makes it friendly to users of all ages.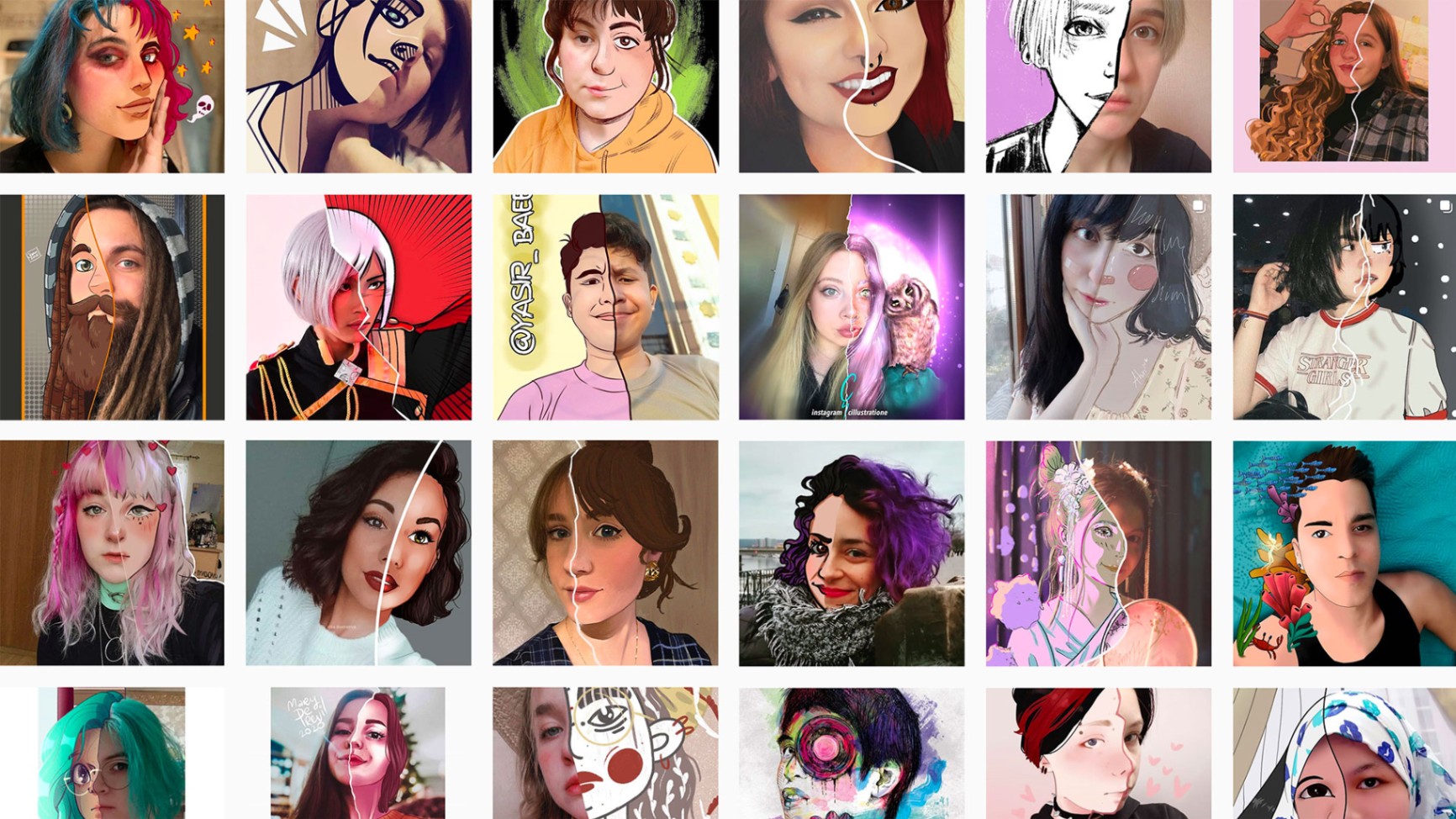 Open the app, and in the main screen, choose one of the available styles and grant the permission so that the app can reach your files. This permission will transfer your photos to the "transformation" process.
Choose one of the images that are on your phone or take a selfie using the camera icon for a new picture. If you prefer the latter, the app will ask for permission to access your camera.
When you're done taking the photo, you're free to crop it and leave the part you want to use. Simply wait for the app to process your photo.
Sharing Your Photo
If you're satisfied with the result, tap the "Share" button.
You can choose whether the cartoon will be saved or published on your social media accounts.
Conclusion
ToonMe's dynamic features give me the freedom to experiment and see myself in a different light. Its simple navigation system also helps me to easily achieve the desired effect.
Whether you're a skilled digital artist or a regular user who wants to share fun versions of yourself, ToonMe won't disappoint you.
German version: ToonMe – Verwandeln Sie Sich in Eine Zeichentrickfigur