Nowadays, kids are very exposed to the internet and the devices that use it. Things change and evolve daily, and so do our children. 
We need to make sure they are protected, and sometimes, we have to limit their access to their devices in order to make sure they are safe from unwanted content.
Wondershare FamiSafe app can calm the worries of parents and easily monitor a child's smartphone usage and offline activities. If you want to learn how this tracking app works, read on.
About FamiSafe

Tracking Smartphone Usage

Detection of Suspicious Content

Monitoring Your Kid's Schedule and Location

How to Download FamiSafe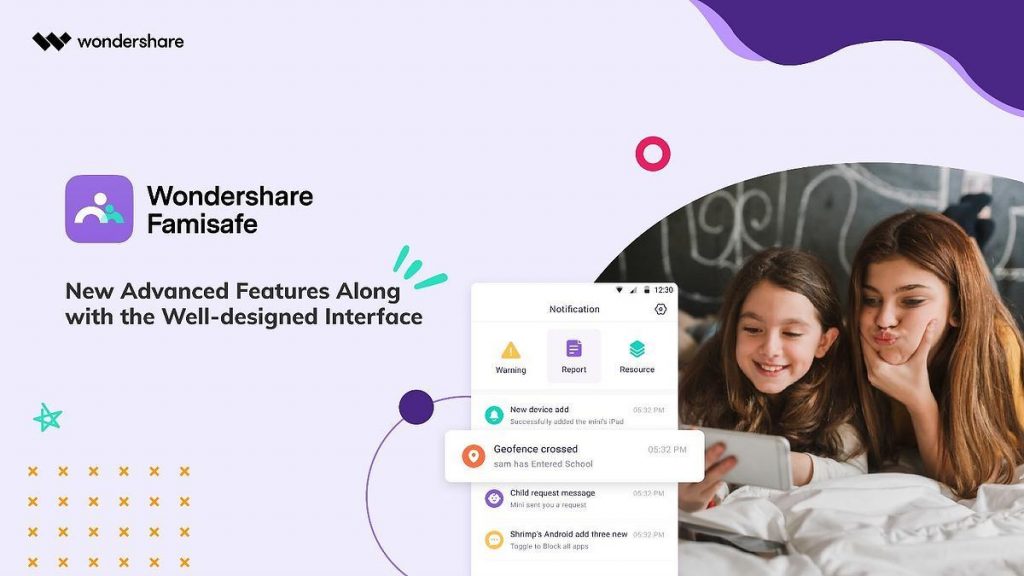 About FamiSafe
Children aspire to be independent as they grow older, so installing FamiSafe on your device is the first step to seeking the balance between allowing children to explore the world on their own and keeping them safe.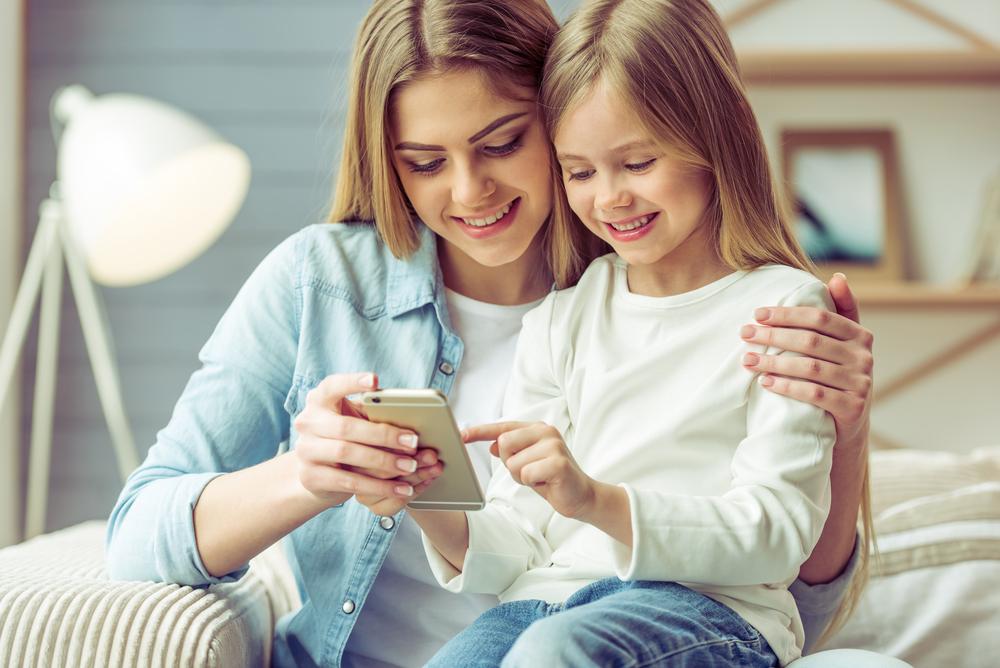 Developed by Wondershare, FamiSafe is a parental control app that focuses on tracking children's smartphone usage and whereabouts. The developer is a top industry player in application software development, with 15 products used in over 150 countries worldwide.
With FamiSafe, parents can protect their children from the dangers of the internet, such as cyberbullying and sexual predation, and encourage their kids to maintain healthy digital habits. 
FamiSafe has been awarded the best family-friendly product by Mom's Choice Award, 2020 NAPPA Winner of the National Parenting Product AWARDS, and the Seal of Approval Winner from The National Parenting Center. 
What FamiSafe Controls 
The FamiSafe app's major functions are location tracking and detection of inappropriate content on children's gadgets. Parents will receive geofence-activated alerts when their children enter or leave a location.
You will also be informed when an error or something unusual happens to your children's phones. FamiSafe gives parents the power to filter the information their children are consuming online by limiting or blocking their children's phone usage.
You will get alerts if your children receive inappropriate or potentially offensive messages. The app can help parents track content, features, and apps on children's devices. 
Tracking Smartphone Usage 
FamiSafe is an easy-to-manage parental monitoring system that allows parents to track their children's activity across many devices. FamiSafe's Activity Report feature can give you a picture of your children's digital life.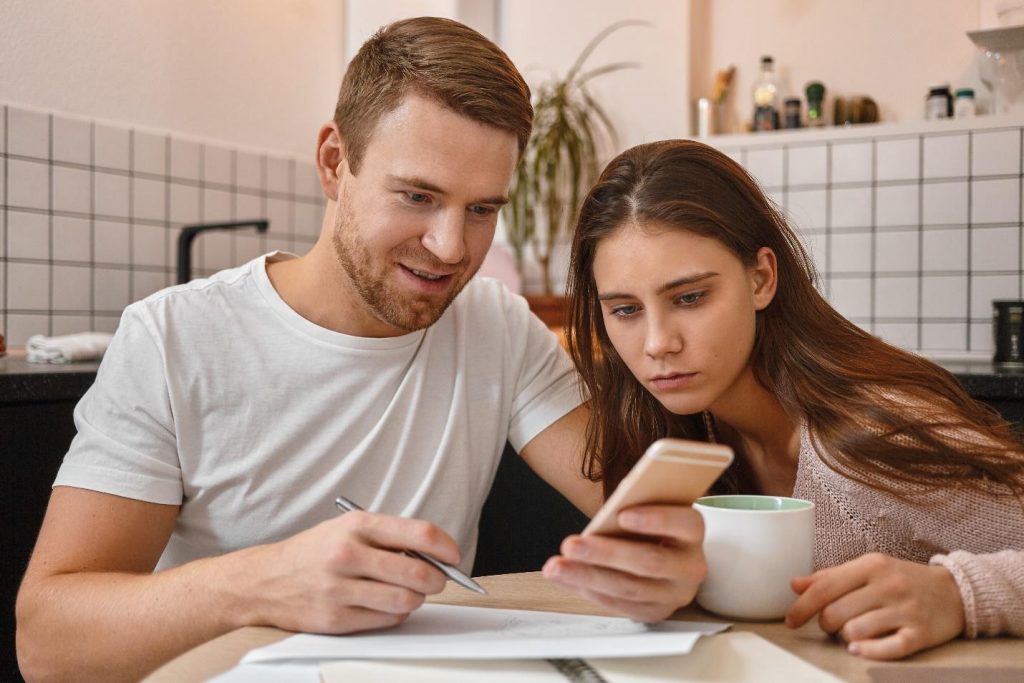 You can view their daily phone activity, identify apps that have been used and are being used frequently, and determine what piques their interest online. Parents can assess the videos their kids visit, the apps they installed or uninstalled, access their online preferences, and check if their gadgets are invaded by malware.
If you're worried about your children's browsing history, you can narrow down the types of websites your kids can visit through FamiSafe's Website Filter feature. Parents can check their children's internet history under private or incognito mode. They can record up to three months of browser history for assessment.
FamiSafe users can filter inappropriate websites that children are visiting or may browse in the future. Parents can also enable Safe Search to remove search results that have explicit content. Safe Search also automatically switches on Google and Bing's Safe Search option.
App Blocker
One of the most powerful features of FamiSafe is the App Blocker. Parents can block apps to address extensive usage and remove unwanted content.
They can block apps by age rating and restrict potentially damaging apps. You can log your child's app usage history and get a warning when they try to open the blocked app.
You can also form a smart schedule for restricted apps and set how long the app will remain restricted. FamiSafe allows users to customize the set of blocked apps for different times.
Detection of Suspicious Content
Another important feature of FamiSafe is its ability to detect suspicious content on children's devices. FamiSafe will notify you if there are porn images and nude selfies stored on your kid's phone, specifically in its albums.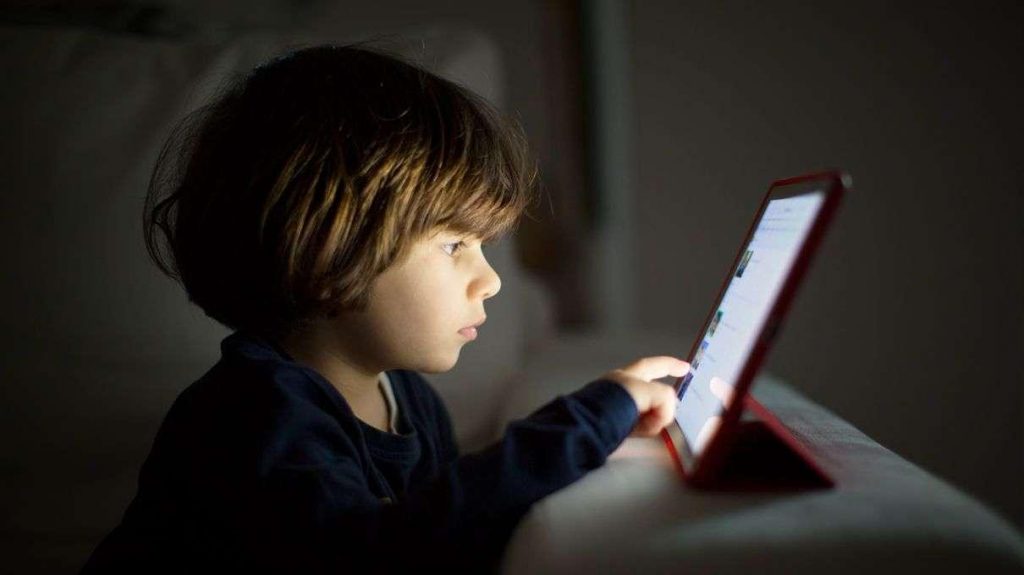 You can customize the detection level of pornographic images, monitor suspicious picture records, and find out which children's device contains the suspicious picture.
You can supervise the alert or manage pictures marked from children's Android devices and block porn on the phone.
Apart from detecting pornography, FamiSafe allows you to delete indecent pictures on your child's device. When you discover this type of content, you are encouraged to reach out to your children to discuss the issue.
Suspicious Text
Many children today are watching videos on YouTube and exploring social networking apps and YouTube. FamiSafe will ease your worry about any explicit or offensive language that your children may come across. You can identify unfitting words beforehand and receive alerts when they appear on your child's device. 
Using FamiSafe allows you to monitor more than seven social media platforms all at once. These platforms include Messenger, WhatsApp, SMS, Messenger Lite, Twitter, Gmail, Instagram, and YouTube.
As far as YouTube is concerned, you can categorize potential issues your children may encounter while viewing videos. You can check their browser history and be alerted when something needs your attention. The best function of all is the ability to block indecent videos or channels. 
Monitoring Your Kid's Schedule and Location
As children explore places and decide on things that will occupy their time, they may run into trouble and misuse the resources they have. Worry not because FamiSafe can serve as your compass in your growing child's world.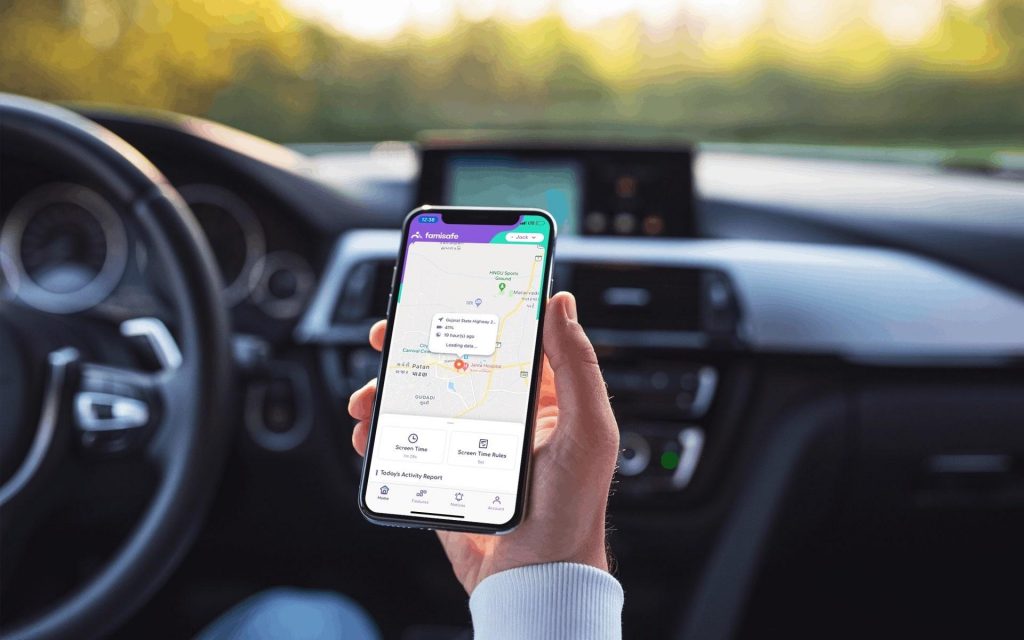 With FamiSafe's Screen Time feature, you can keep tabs on the content your child is consuming online and how much time they are spending on their gadgets. You can block inappropriate apps, access your child's screen time remotely, and determine the time spent on a specific app. You can also see how much time children spend on their devices per month, week, or day. 
If you want your children to go offline and bond with you, you can manually and remotely block their devices. You can also arrange a phone usage schedule and set restrictions on their phones or tablets. When it comes to scheduling, you can choose a specific period of the day to block select apps or set the schedule to repeat on the desired date.
When your children are outside the house, do you always call them to ask "where are you?" With FamiSafe, you can easily spot the current location of your children in real-time, know when they are in an unsafe place, and trace their route. With geofences like school or home set on your child's device, you'll get notified if they break their routine.
Driving History Report
One of the most troublesome activities that your children can participate in is driving. On FamiSafe, you can view their driving details, such as average speed, top speed, and driving distance.
You can constantly monitor their speed data and driving routine and keep weekly summaries of their driving activity. You can also get a weekly summary to know which area of your driving requires improvement. 
Receive your child's driving history report for each trip, be alert to potentially dangerous driving behavior, like overspeeding and hard breaks, and compare driving records. 
How to Download FamiSafe
FamiSafe is compatible with iPad, iPhone, Kindle devices, and PC like Windows and Mac OS. You can download the FamiSafe app on your Android or iOS device. 
If you are an Android user, go to the Google Play Store and look for "Parental Control App & Location Tracker – FamiSafe" and tap 'Install' from the app's page. For iOS users, go to the App Store, search for 'Parental Control App-FamiSafe' and click 'Get' to download. Follow the on-screen instructions to complete the installation process.
You can also use your mobile device to scan a QR code from FamiSafe and open its download link. Or, you can enter your email address on FamiSafe's website and click "Send". You will receive the app download link in your inbox.
Once you have an account, set it up as a Parent. Then, install the FamiSafe app on your kid's device and sign in to your FamiSafe account to set up the device as a kid. You have to sign up, register, and log into an account to use the app.
FamiSafe Pricing
FamiSafe offers a free trial once you download it, and then you can resume usage with a monthly subscription.
FamiSafe offers three types of plans. The monthly plan can protect up to five devices and costs $9.99/month.
Meanwhile, you can protect up to 10 devices with the annual plan at $59.99, or the quarterly plan at $19.99.
Summary
If you're looking to secure your child's device and make sure that you have a way to track location anytime, this free app can be a perfect choice for you. Trust FamiSafe to help you protect your children from threats online.
It will help you to monitor your child's online activities, take care of any unwanted content, and make sure the device is made to educate and help your child, instead of harming them.