Learning a new language takes time and effort. You cannot simply watch a few videos or attend a single class and immediately turn into a polyglot. You must invest a tremendous amount of time and energy into studying how to read, write, and speak to make casual conversation when traveling.
Personally, I studied a couple of European languages years ago but without practice, I feel like I wasted those semesters studying them because I can no longer even make a complete sentence. Lucky for us, technological advancements have resulted in the creation of apps to learn languages.
While these apps are helpful tools for learning a language, knowing how to use them and combining them with other learning methods is important in maximizing their effectiveness. If you want to know more about how to use these apps effectively, this article is for you.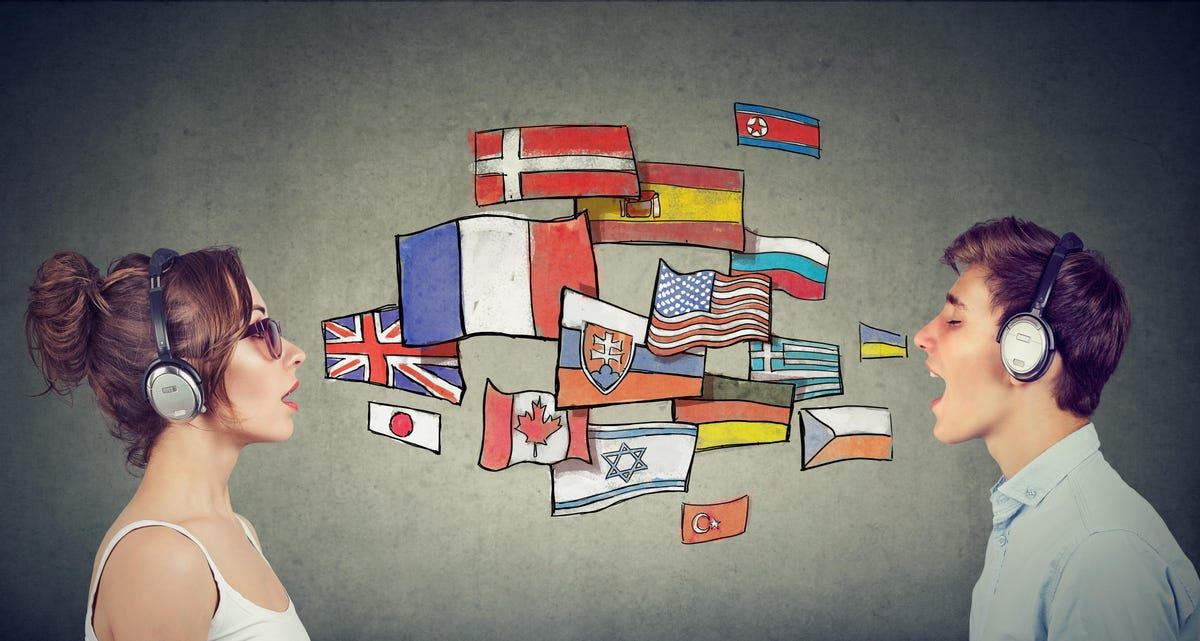 The Effectiveness of Language Learning Apps
Over the past few years, many language learning apps have been developed and gained popularity among mobile users. With many people having no time to attend classes and with limited face-to-face interactions nowadays, these apps have become a key option for studying languages.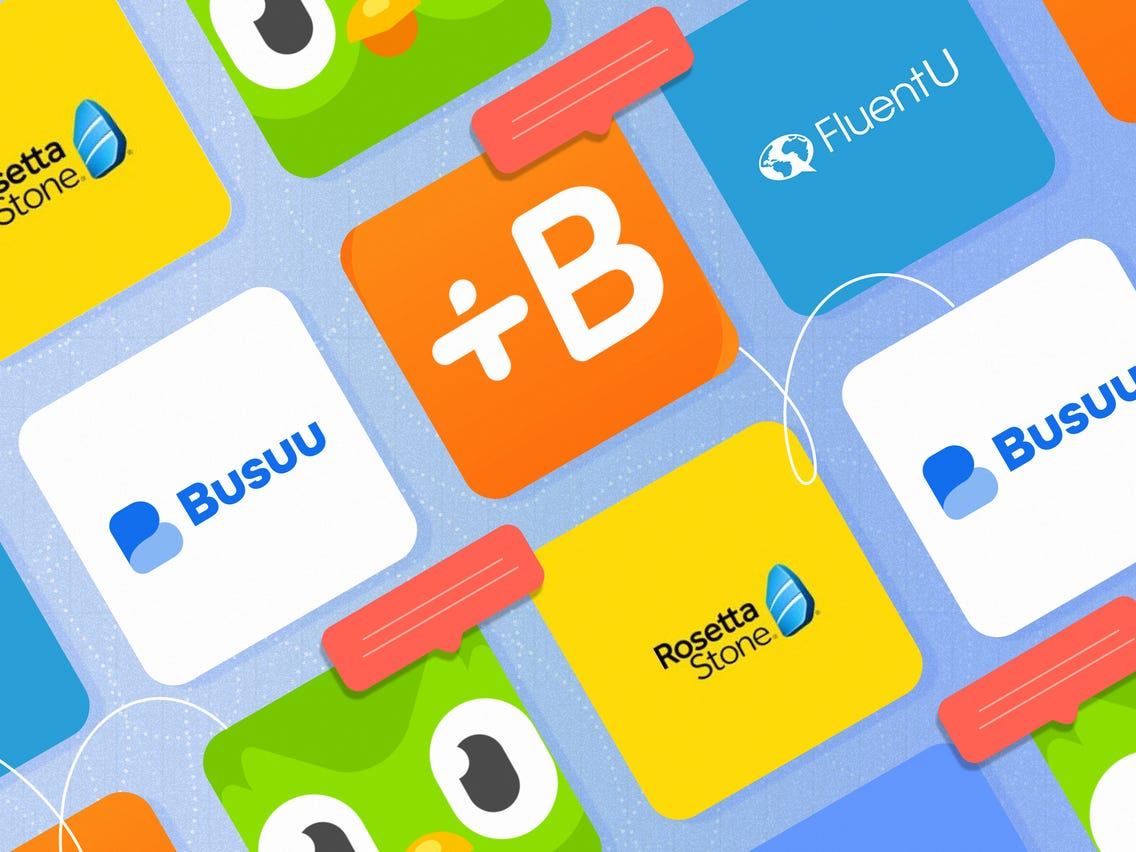 In my search for proof of the effectiveness of these apps, I came across a study published in 2020 from Michigan State University (MSU). The researchers examined whether Babbel, one of the most popular language learning apps, was really effective in teaching a new language.
Conducted by a team led by Shawn Loewen, a professor in the Department of Linguistics and Germanic, Slavic, Asian and African Languages at MSU, the study compared how the subjects fared in Spanish in terms of oral proficiency, vocabulary, and grammar, before and after using the app.
What the Study Results Revealed
The researchers found that almost all of the students who completed the study requirements using the Babbel app improved their Spanish language knowledge and/or oral proficiency after 12 weeks. There were 85 undergraduate students that participated in the study.
According to Lowen, the results indicate that the using the app could facilitate the development of not only grammar and vocabulary acquisition, as a previous study has shown, but also oral communication skills. The researchers used the Oral Proficiency Interview to measure the improvements among the participants.
The study results demonstrated that 59% of the participants improved oral proficiency by at least one sublevel based on the American Council on the Teaching of Foreign Languages proficiency scale. The level of improvement also increased with those who spent more time using the app.
Also read: Beelinguapp – Study New Languages with this App
A Comprehensive Approach to Language Learning
Now that I've established that language learning apps are effective, it's time to mention some popular language apps that try to take a comprehensive approach to teaching a new language. They may differ in methods but the end goal is a broad proficiency in the language.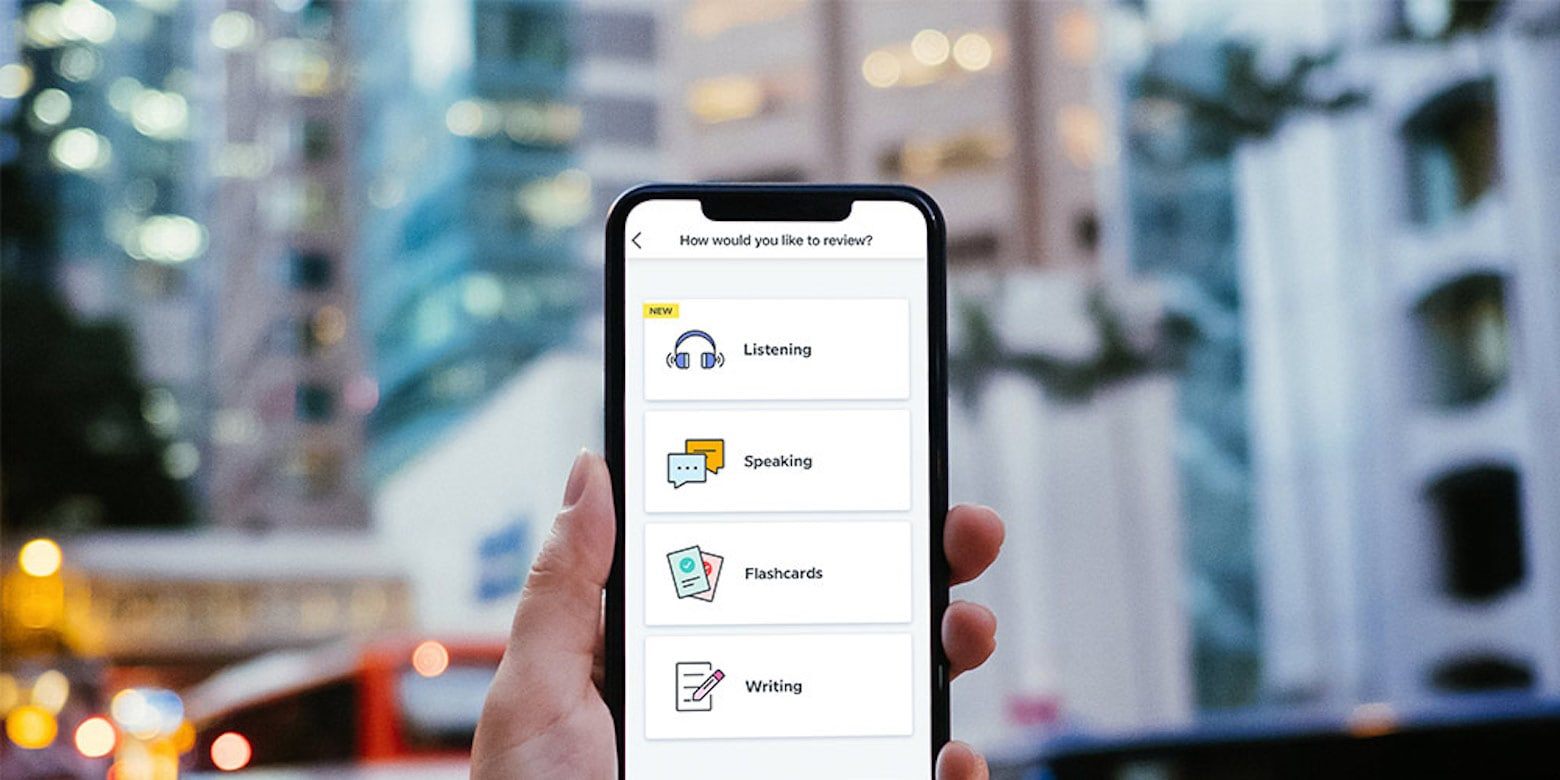 Duolingo is a popular app that uses a gamified approach to present lessons and features a reward system in which I earn in-app currency to buy character customization and bonus levels. Duolingo is available to Android users, as well as on iOS devices.
It made learning more interesting for me with activities like translation, write what you hear, and fill-in-the-blank multiple choice.
The app's modules contain a variety of lessons and are arranged in a progressive manner, so you need to complete a certain number of lessons before moving to the next module. This makes sure that you have learned enough of the basics before advancing.
Offering Multiple Languages for Multiple Knowledge Levels
Another comprehensive app is LingoDeer, whose structure and design I found to be more beginner-friendly. Its lessons are divided into building blocks, emphasizing both grammar and vocabulary. The app is available on the Google Play Store for Android users and on the Apple App Store for iOS users.
If you can only spend a few minutes a day learning a particular language, then the Drops app is the best fit for you. Unlike other apps mentioned here, Drops has a dedicated app for each of the more than 35 languages it offers. You can download it for both Android and iOS devices.
The priciest option is the Pimsleur app. The company claims that the Pimsleur Method is based on well-established research and is one of the fastest for learning how to speak a language. The app is free to download on iOS and Android systems, but you need to buy the courses priced at $150 each.
Also read: LingoDeer – Learn New Languages with This App
Focusing on Dialogue With the Babbel App
If this app's name is familiar, it's because it's the same app used in the study I previously discussed. After installing Babbel, I was immediately asked if I want to take an optional placement test, which assesses my language skills and designates my level.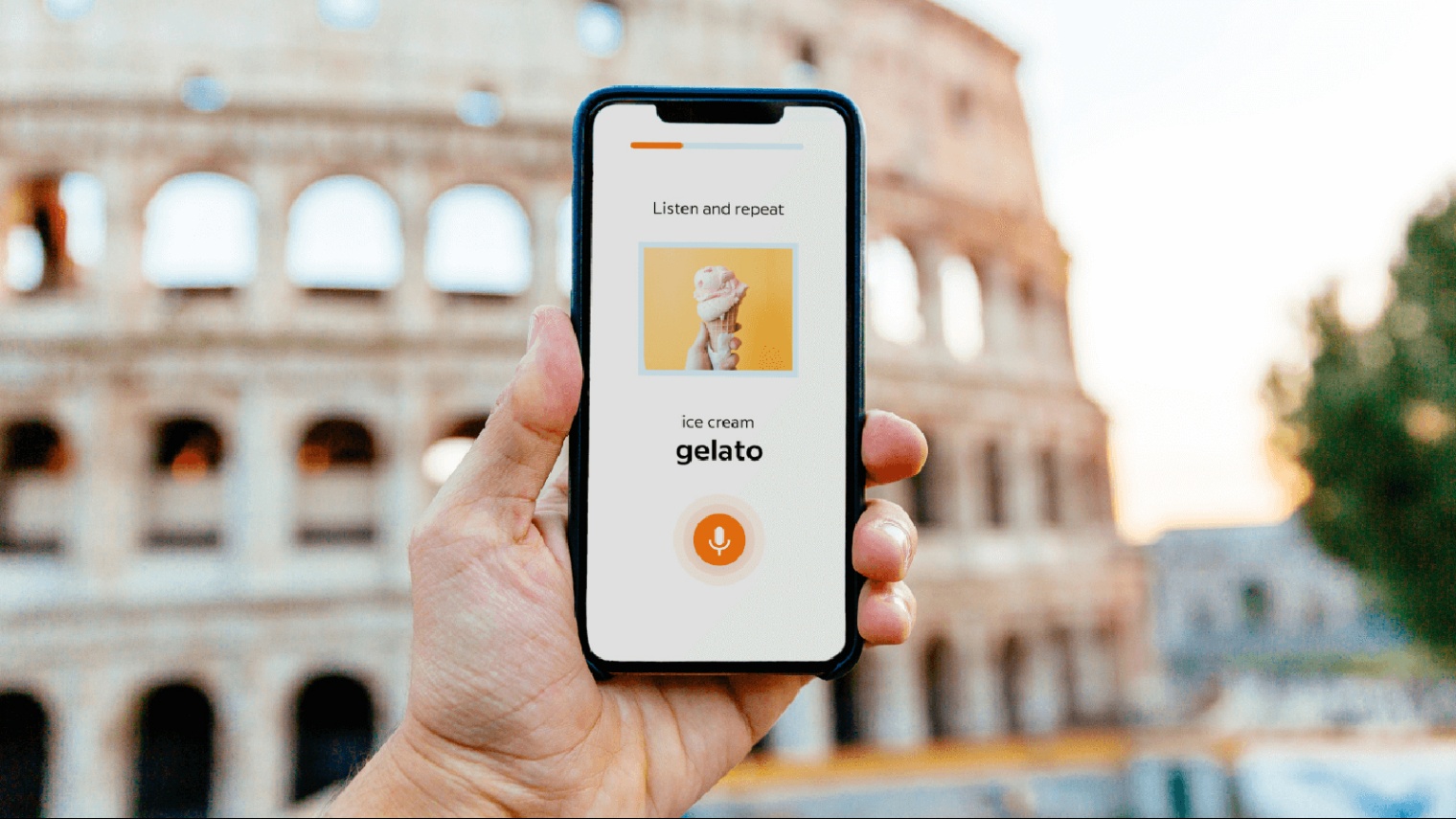 Unlike other language apps, Babbel emphasizes conversation-based lessons that last between 10 to 15 minutes each. Instead of focusing on grammar and conjugation, it prioritizes dialogue and developing the ability to carry out real-world conversations.
While the first lessons for each course are free, I wasn't able to access the other lessons and features because I needed to purchase a subscription.
A Babbel subscription currently costs $29.85 for three months or $83.40 for a year. Babbel is available to both Android and iOS users.
Carrying Over the Learning Experience to Mobile With Rosetta Stone
The Rosetta Stone Language Learning software has been around since the '90s and has built its reputation as a language learning method. Using the Dynamic Immersion approach, Rosetta Stone utilizes images, text, and sound in teaching words and grammar via spaced repetition, without translation.
Because it has been around for so long, it already has a multitude of features, the most notable of which for me are TruAccent, which uses speech recognition to assess pronunciation and help users perfect it, and Phrasebook, which is a collection of basic greetings, phrases, and expressions.
The three-month subscription for a single language costs $35.97, while the annual subscription is priced at $143.88. There is an option to get a lifetime subscription to all available languages for $299. You can download the app from the Apple App Store and the Google Play Store.
Chatting With Native Speakers of the Language
While quizzes and chapter tests on apps can be a great way to apply what you learn, I still believe that real-life conversations with native speakers of the language are still the best way to practice. Fortunately, there are also apps that provide this function.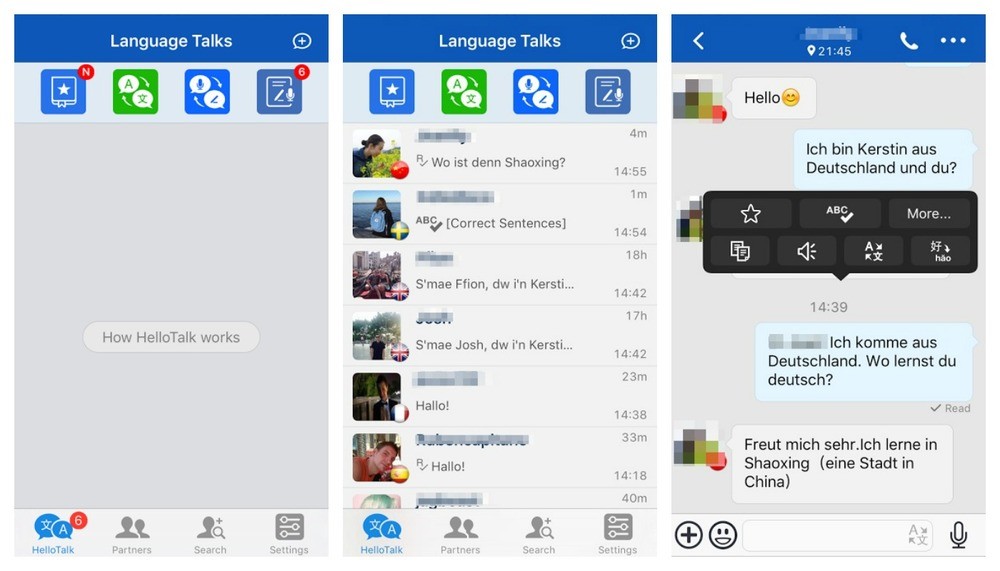 The HelloTalk Language Exchange app really piqued my interest because it serves as a language exchange that pairs you with people that match your language needs. For example, if I'm an English speaker trying to learn Korean, the app will match me with a Korean speaker trying to learn English.
The app allows users to chat, make phone calls, and send and receive photos, voice messages, and doodles. HelloTalk is available on the Google Play Store and the Apple App Store.
While the app is free to use, there is a VIP membership that allows users to register for three native and three target languages.
Also read: Ramee – Learn a Foreign Language
Joining Online Group Classes or Hiring a Tutor
Other alternatives to studying a language using apps are enrolling in online group classes or hiring an online tutor. If you're someone who finds it easier to learn in a group environment, joining an online group class is an option that you should consider.
There are many classes available on the internet, but two that caught my eye are City Speakeasy and Berlitz. City Speakeasy classes typically last for eight weeks, and pricing starts at $190. Meanwhile, Berlitz not only offers group lessons, but it also has private lessons and self-guided classes.
Finding a freelance language tutor online may be a tiring task for some so I would recommend finding one using Verbling. Tutor candidates available on the platform are pre-screened by the company, and you can book lessons one at a time so you can easily switch to another if you're not satisfied.
The Bottom Line
Learning a new language has no defined blueprint that you can simply follow to the T and you're guaranteed to become fluent. The effectiveness of these language apps, as well as the other methods, depend on their compatibility with how you learn best.
One method may prove effective to one person, but it does guarantee that it will have the same effect on another learner. In my opinion, using language learning apps should be combined with the other platforms I mentioned here, particularly those that focus on real-life conversations.