Vegan foods are veggie-driven, vibrantly nutritious, and built on the foundations of strict plant-based materials. People worldwide have opted for vegan recipes in their daily meals and have introduced the "#stayhealthydiet" in their social media posts and their lifestyle.
There are a lot of apps online that help people understand vegan diets. VeGuide – Go Vegan the Easy Way has everything that anyone is looking for in easy vegan recipes. Make your cuisine delicious with the nourishment of green and leafy vegetables in with VeGuide easy recipes.
Here is a complete guide that tells us about VeGuide's vegan recipes, their benefits, and everything that vegans look forward to for a fresh start.
About The App
Features Of The App
How To Use The App
Recipe 1: Mouth-Watering High Protein Vegan Burger
Recipe 2: Super-licious 1-Pot Vegan Minestrone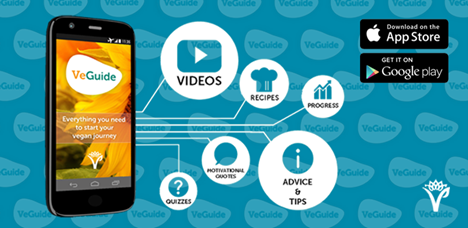 Image Source: The Vegan Society
About The App
The VeGuide app takes you on a sustenance journey through daily short informative videos with expert vegan guides like Mic the Vegan, Jay Brave to overcome the hurdles in going vegan. With this app, be the vegan king or queen of your kitchen and learn everything about low-carb recipes, drink recipes, and vegan snacks.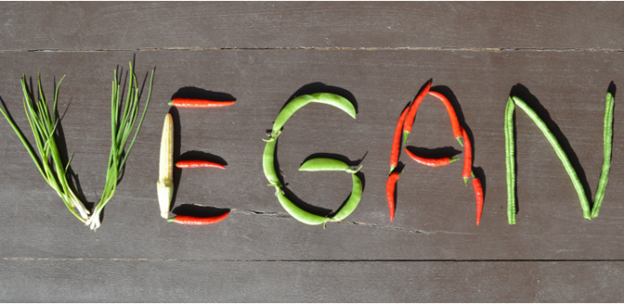 Image Source: The Vegan Society
The app is rich in crazy nutri-defined quizzes, tasty recipes, tips, and exciting rewards. This app is an initiative by the vegan society that aims to introduce plant-based diets into daily life.
The vegan society believes that by introducing plant-based diets into daily life that you will lead a healthier life. And the VeGuide app wants to help you on your vegan journey.
How To Download The App
The VeGuide – Go Vegan the Easy Way app is available for Android and iPhone users to incorporate into their daily diet. Android users can download it from the Google Play Store, and iPhone users can download it on the App Store.
The app is cellphone as well as tabloid compatible. You can access the app by entering the app name in the Google Play Store and App Store's respective search boxes and installing it on your devices.
Features Of The App
VeGuide has some splendid features to offer when it comes to nutriment-perfect recipes and diet plans.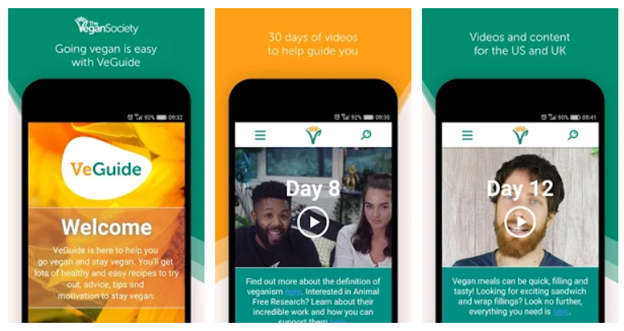 Image Source: Youth Apps
Each time you open the app, there are motivational quotes and facts that help you stay positive and drive you towards achieving your vegan goals. These quotes are tailored to emphasize better cardiac health, improved skin texture, vital contents, and fewer chances of respiratory disorders.
The motivational quotes will continue to inspire you to be a better you. It can be a daunting task to maintain your daily actions and check your progress. But the VeGuide app has a "My Progress" section that allows you to balance your highs as well lows in your vegan diet.
The app determines the consistency rate in your diet plans and regularity in following the diet timetables.
Knowledge Loaded VegAnswers And Recipes
Get answers to your vegan issues with the VegAnswers nuggets filled with expertise, knowledge, and information. You can submit all your doubts in the question segment, and the experts of the Veguide society will give their feedback to you.
What's even better is that there will be new videos on making delicious vegan recipes regularly. Recipes that you have already viewed will automatically be added to your recipe bank.
Other than this, there are daily quizzes and question-answer segments which will help you improve your knowledge and overcome struggles with your vegan. Discount codes and new VegAnswers can be unlocked by actively participating in these quizzes and Q/A segments.
How To Use The App
VeGuide is very easy to use once it has been downloaded on your device. You need a network connection, either through WiFi or mobile data, to access the daily nutriment videos and guides. To begin, you have to create your profile by entering your name and essential details.
Image Source: STE Primo
By entering the details required by the app, you can successfully register on the app, and then you can access all the features that the app has to offer.
You can maintain a daily list of checks, watch the videos on the app, and you can use the recipes to cook for your family members.
Pros And Cons Of The App
If you check in for 30 days and religiously follow every recipe and Q/A segment, you have completed half of your journey to be a full-fledged vegan. The app helps you calculate the amount of food you need to eat, its nutrient content, broken down into proteins, vitamins, and fats.
The app will also help guide you on what to eat and, most importantly, what to eliminate in your diet. While the app has quiz corners and discount coupons for users to access facilities at lower prices, it could be better.
The questions in the quiz are repetitive, and you are somewhat restricted to new information. Whereas with the discount codes, you do not always get what you expect.
Recipe 1: Mouth-Watering High Protein Vegan Burger
Guilty food pleasures with high protein values are something that no one can resist. Here is a tasty burger relishing recipe with a high protein content that will delight your kids and loved ones for hungry evening snacks. Learn how to make this delicious healthy snack with the easy steps mentioned below.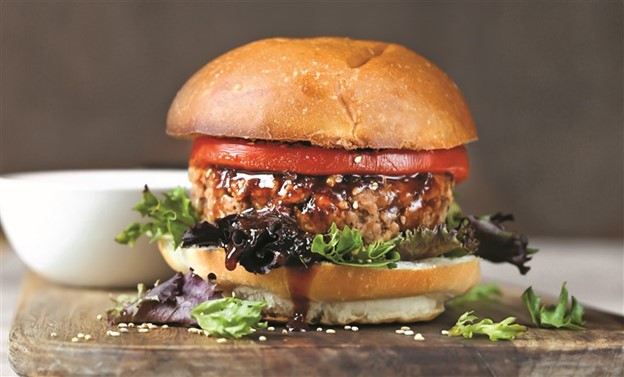 Image Source: NBC News
To make this delicious recipe, you will need the following essential ingredients:
1 cup Vegetable Protein
3 tbsp Oil
1/2 cup cooked Red Kidney Beans
1 tbsp Maple Syrup
1 tbsp Soy Sauce
2 tbsp Tomato Paste
1 tbsp Nutritional Yeast
1/2 tsp Ground Cumin
1/4 tsp of Paprika, Ground Chili, Garlic and Onion Powder and Oregano
1/2 cup Wheat Gluten
1/8 tsp Liquid Smoke
1/4 cup Water
Instructions For Cooking
In a large bowl, add water and bring to a boil. Then, add 1 cup of textured vegetable protein( TVP). Let it simmer for 10-12 minutes and drain the vegetable protein, and set it aside. Add cooked beans, maple syrup, tomato paste, nutritional yeast, spices, oil, liquid smoke, soy sauce, and water in another bowl. Mix for 10-20 seconds until it forms a purée.
Add the TVP and process until it is finely chopped; it must look like bolognese sauce. Transfer the compound to the mixing bowl and add vital wheat gluten to it. Mix well and then knead it for about 2-3 minutes. Divide the mixture into segments and form patties out of it.
Wrap the burgers in parchment paper and, after that, in aluminum foil. Please place it in a pressure cooker for about 1.5 hours. Otherwise, you can use a stovetop pressure cooker or an Instant Pot but do not microwave it. Once cooked, let the burgers cook for 10 minutes. Now, pan-fry the burgers in the oil on low flame until golden brown on each side.
Super-licious 1-Pot Vegan Minestrone (Gluten-Free)
It is great to eat something that is nutritionally viable for the body and super delicious. The gluten-free Vegan Minestrone is the perfect binge for your vegan breakfasts and evening snacks. Let's discover how to make this savoring dish.
Image Source: Blondelish
To make this fantastic recipe you will need the following essential ingredients:
1tbsp Water
¼ diced medium White or Yellow Onion
½ cloves of Garlic
1 large Carrot peeled
¾ cups roughly chopped Green Beans
¼ tsp each Sea Salt and Black Pepper
½  small sliced Zucchini
½  diced fire-roasted Tomatoes
3 cups Vegetable Broth
1 tsp dried Basil
1 tsp dried Oregano
½ tbsp Nutritional Yeast
½ pinch Red Chili Pepper flakes
½ tbsp Coconut Sugar or any other sweetener of your choice
Some White Beans or Chickpeas
1 cups Gluten-Free Pasta Noodles
½ cup Kale or Spinach
Instructions For Cooking
Place a large pot on medium heat, add water, onions, and garlic into it, and stir it for 3-5 minutes. Then, add carrots, green beans and season it with salt and pepper. Keep stirring it and let it cook for 3-4 minutes. Now, put in the zucchini, tomatoes, oregano, nutritional yeast, red pepper flakes, coconut sugar, vegetable broth, basil, and beans.
Increase the heat to medium-high and bring the soup to a simmer; make sure it isn't boiling. Add the pasta and continue stirring. Cook for about 10 minutes and reduce the flames and let it simmer for 4-5 minutes. Taste the soup and introduce seasoning if needed; add coconut sugar to add flavors to it.
Now pour the kale or spinach in while constantly stirring. Let it cook for 3-5 minutes so that the flavors blend. Please turn off the heat and let it rest for some time before serving. Before serving, divide the soup between serving bowls and garnish with fresh herbs. Accompany it with refreshing drinks on lazy afternoons with your family.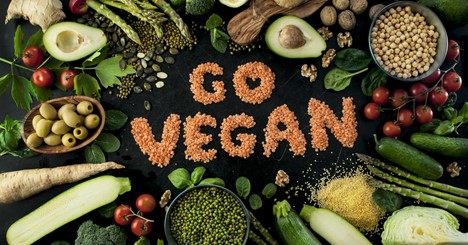 Image Source: App Grooves
The Bottom Line
Vegan diets are gaining immense popularity due to their organicity and rawness in the nourishment they provide. The body gets natural supplements that provide a handsome protein and carbohydrate content which lays a strong foundation for a healthy lifestyle.
VeGuide – Go Vegan the Easy Way provides assistance to reach your vegan goals. Practice recipes, learn new dishes through videos, and access the vast nutrition knowledge in your own time.