Most of the popular TV stations in the United Kingdom have apps available to download for your device. These apps allow you to enjoy your favorite television shows while on the move, whether online or as a VOD.
Additionally, all these apps are free to use and readily available for all iOS and Android devices, downloadable from the Apple Store or Google Play.
The Common and Popular Apps
BBC iPlayer
ITV Hub
All 4
My5
UK TV Play
Watching Multiple Channels on Your Phone
Try Using Freeview on Your Mobile Device
Or Try TVplayer for Android and iOS Platforms
Something to be Said for Netflix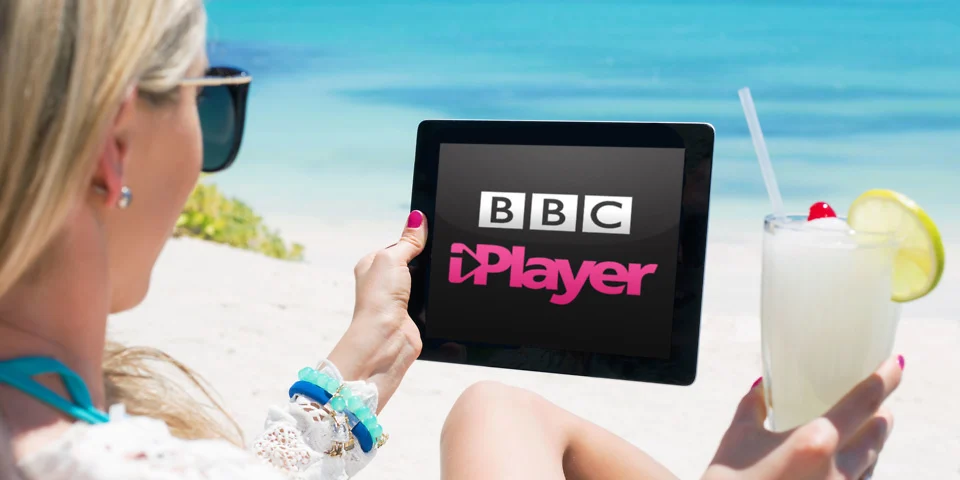 The Common and Popular Apps
While there are a few apps to choose from, a handful of apps can be considered the go-to's.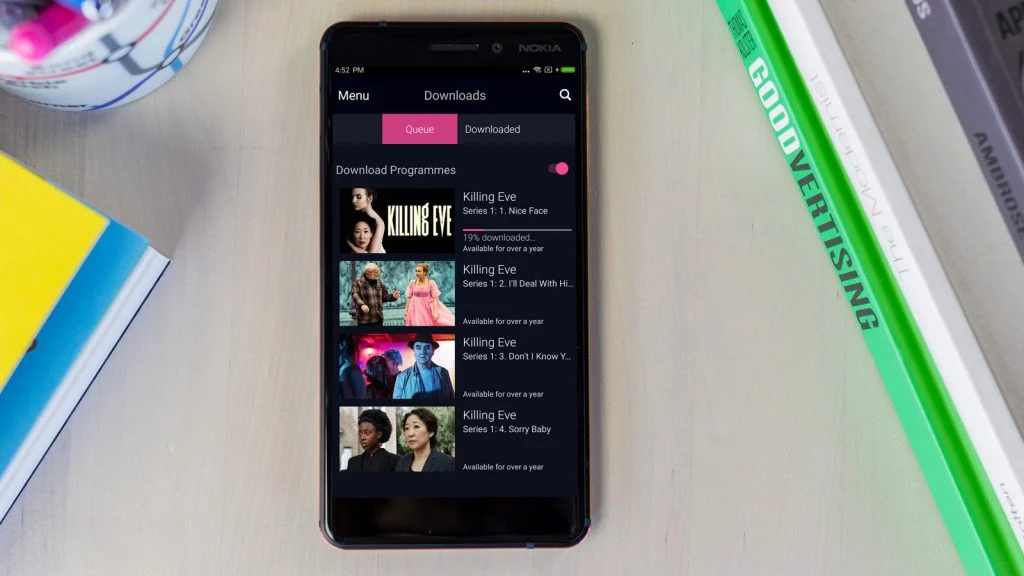 We'll go into more detail about each one in their separate sections, but here is a short list of some of the options you may want to go for.
BBC iPlayer is one of the more popular options, covering the BBC channels.
If you're interested in ITV channels, then they have their app too.
Other Options
Other commonly used apps include All 4 for Channel 4 and related channels, My5 for 5STAR and 5 USA, and UK TV Play if you want Yesterday, Dave, and Drama.
BBC iPlayer
BBC iPlayer is a VOD service from BBC themselves and can be downloaded from the Google Play Store.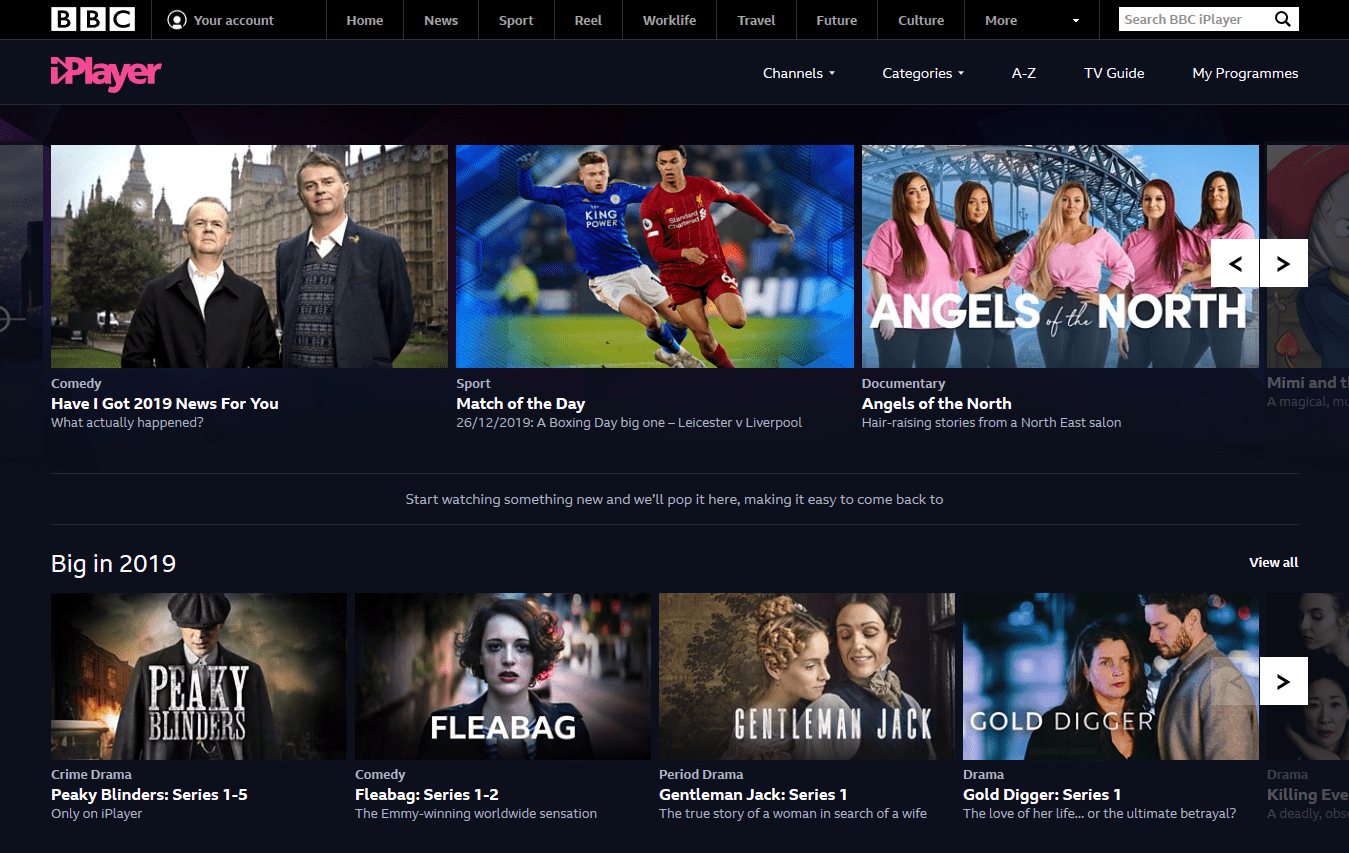 It's great if you want the most variety of shows available, as the BBC is one of the most extensive broadcasting services available at the moment.
Having been released, at least stably, since July 2012, it's become quite popular over the years.
Devices
The service is also available on a plethora of different devices.
You can use it on your mobile devices, such as your smartphone or tablet device, as well as your computer and smart TV.
If you have a gaming console, you can also find the app there and watch via your PlayStation 3 or 4 or your Xbox 360 or One.
ITV Hub
ITV Hub is available on the Google Play Store and brings you all of the ITV channels and complete series straight to your device.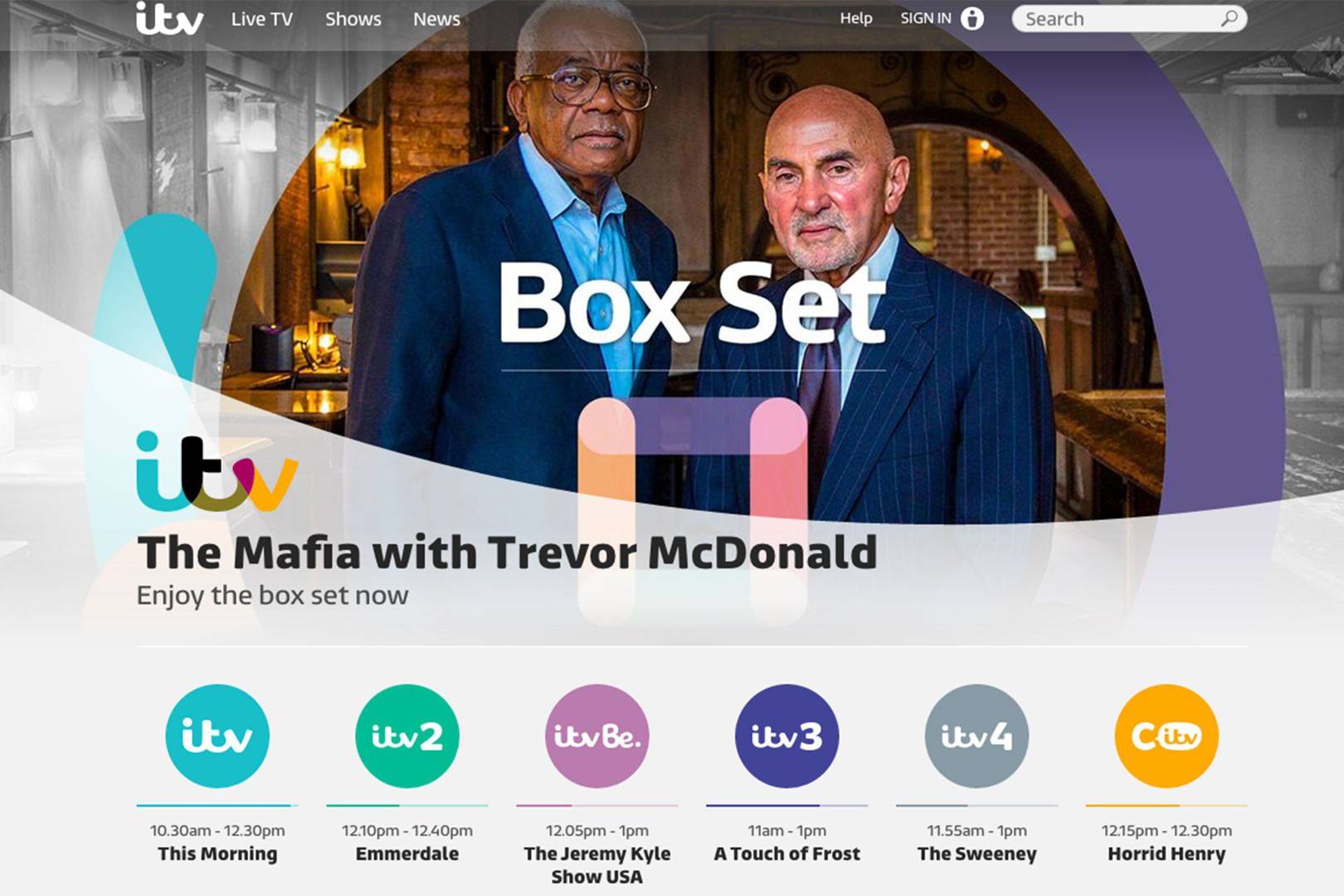 It is perfect for those who prefer ITV's channels and series over the BBC.
One of their oldest and closest competitors, it only makes sense that they would follow suit and come out with an app of their own.
About the App
Another VOD-based service, they launched their app initially around a year later after the BBC did theirs in 2007, but ITV was slower to release a stable app.
Only in 2015 did they make their stable release and have since done a pretty good job catching up.
You'll have access to a full range of their shows, and nothing is stopping you from using both apps to get the best of both worlds.
All 4
Before even the BBC released their app in 2007, the Channel Four Television Corporation released their VOD service free of charge in late 2006.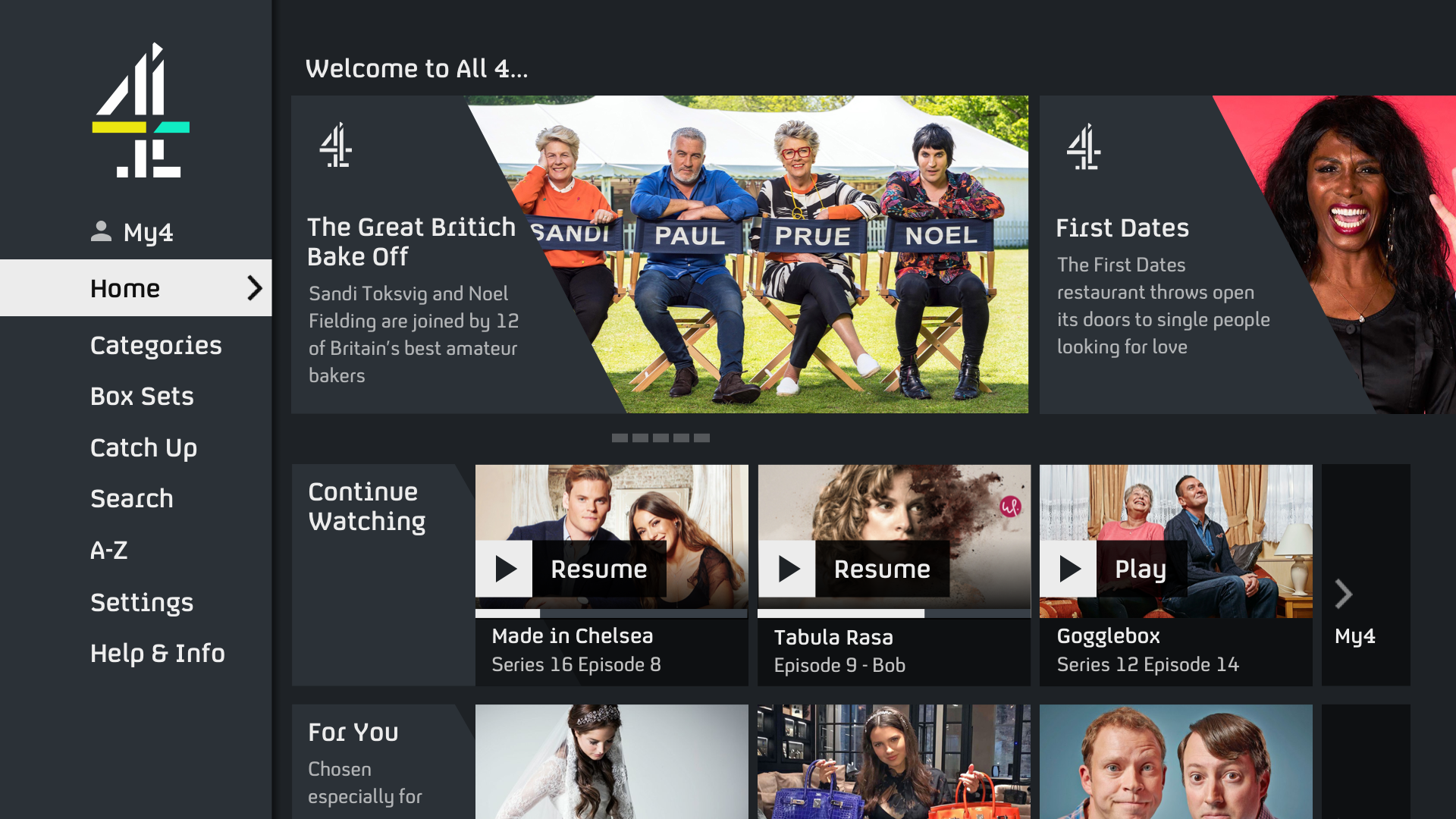 However, they only made their stable release from the Google Play Store in 2015 alongside ITV.
So it looks like maybe BBC ended up getting everyone else to shape up and catch up.
About the App
Most of their content is free of charge, with their funding coming in from advertising on their service, which can be a pain for some, depending on your view on ads.
You'll need a TV license for watching live content.
You can watch their VODs without one, though, so you can still enjoy all kinds of shows that have already aired.
My5
Channel 5's equivalent and answer to the rest of the significant channel stations making their apps was My5.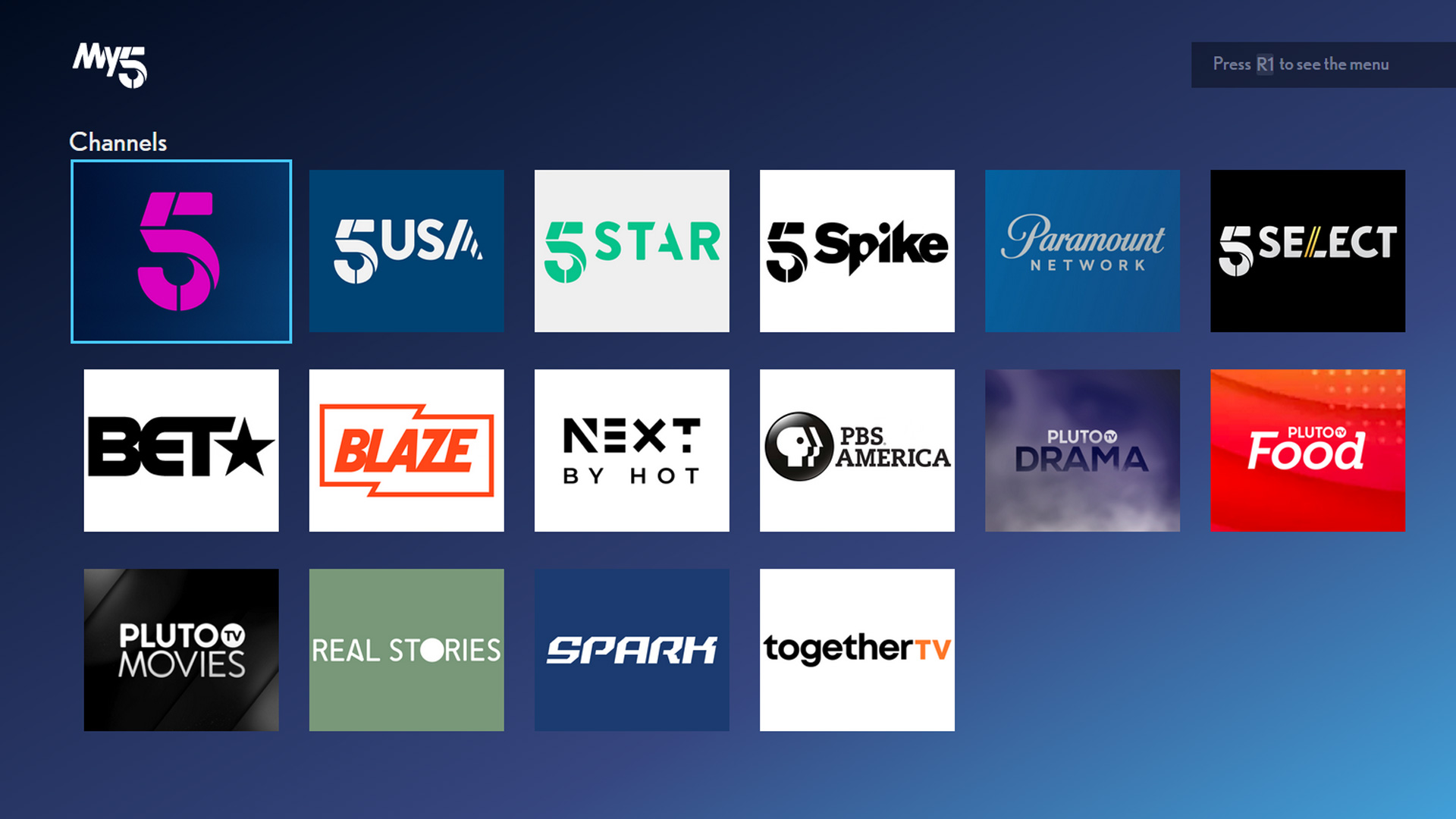 It was first released in 2008 following the wave of video on demand apps being created.
It can easily be downloaded from the Google Play Store on any android device.
Though not as popular, they could cater to a different, somewhat more niche audience as they offered US imports, such as House and CSI.
Offerings
Over time they expanded to include a wider variety of shows as they began to pick up traction, albeit at a slower rate than their competitor apps.
Today the app is quite popular, though not nearly as widely used as the likes of BBC's iPlayer or ITV's app.
They offer all kinds of shows on Channel 5 for up to 30 days after they air on TV and even a few episodes before.
UK TV Play
Launched much later than the other apps mentioned on this list, their app only launched in 2014.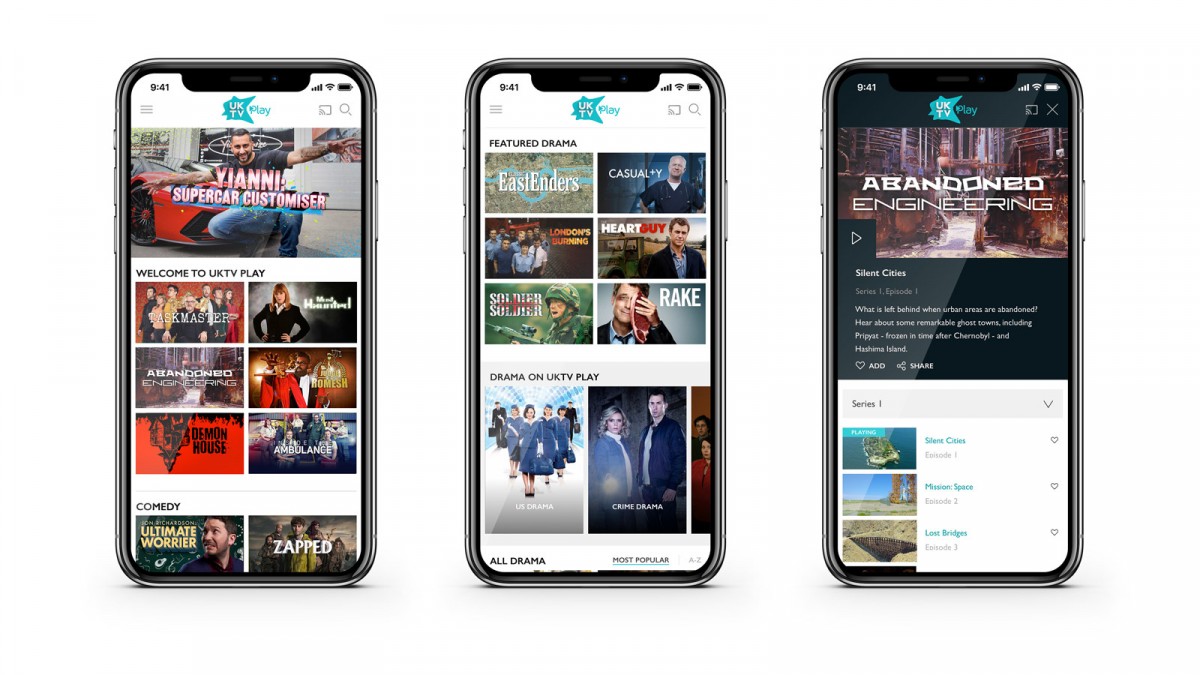 Similar to My5, it caters to a different audience that specifically wants to view the shows available from UK TV.
While that much is evident given that's exactly what the BBC and ITV apps do, it's a bit more given the variety available from UK TV.
You can find the app on the Google Play Store for your android devices.
Options
You get to pick from their free-to-air options, with Drama, Dave, and Yesterday being their more popular channels.
What's interesting about UK TV Play is that it is UKTV's first digital-only brand, so this was a really big step for the group as a whole in their development.
This could explain their relatively late coming to show.
Watching Multiple Channels on Your Phone
You can watch multiple TV channels on your iOS and Android phone, but you must pay for premium TV online such as Virgin, Sky or BT.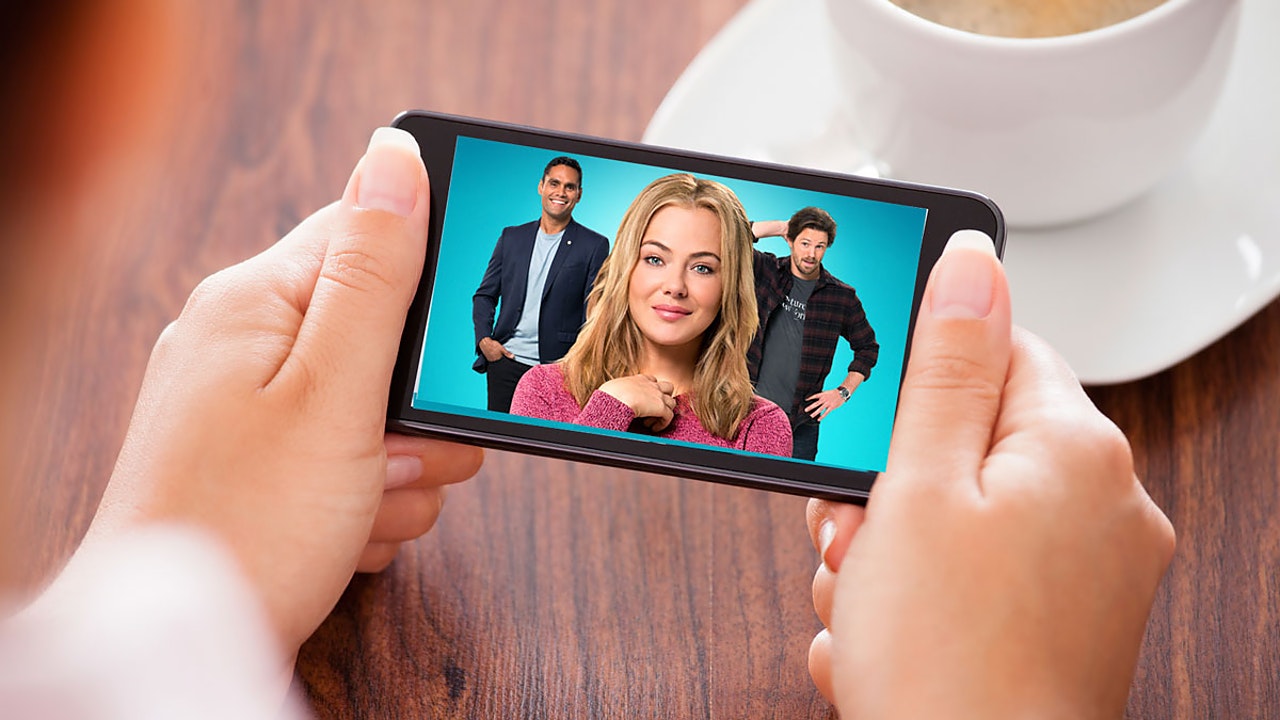 These providers usually have an app for a companion that allows you to access the channels in your package that are paid for.
The entire package usually comes with real-time guides and allows you to access both the VOD and live content.
Of course, it is only for the premium channels you paid for, but you still have plenty of entertainment.
What's Included
The package you pay for will be indicative for the channels you get.
It will usually come with a kind of real-time guide that will help you navigate both video on demand content as well as live channels.
This will only apply to the premium channels you pay for, of course. There are some alternatives however, should you not want to pay for premium.
Try Using Freeview on Your Mobile
It is available for both Android and iOS users. Freeview has come up with the type of app that can function very well on your smartphone and also comes with a TV guide.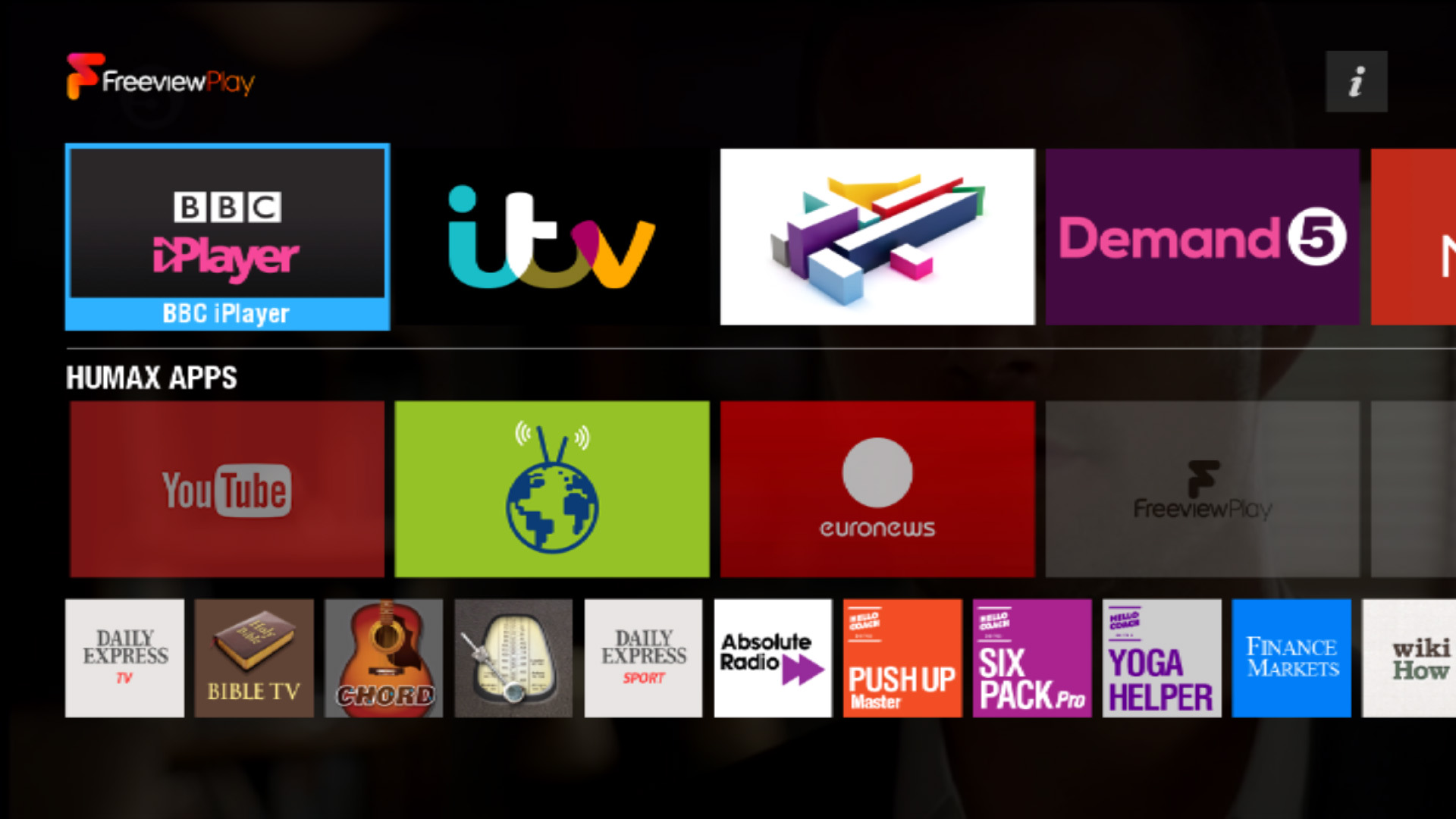 This gives you an update on what the channel is showing and also displays the on-demand content on all their major distributors.
When you log in and browse what they have on offer for both on-demand as well as live sections.
You can then select the content you want to watch on the app and it will open on your phone immediately.
It is a Hub
However, although this app enables you to browse and watch TV online whenever you wish, it really is a hub for all other apps.
For example, if you wish to watch Coronation Street that airs on ITV1, you will be required to download the ITV hub in order to access it.
You can easily download the app from the Google Play Store or the Apple App Store.
Or Try TVplayer for Android Platforms
This option enables you to access plenty of live TV online from several sources in one app.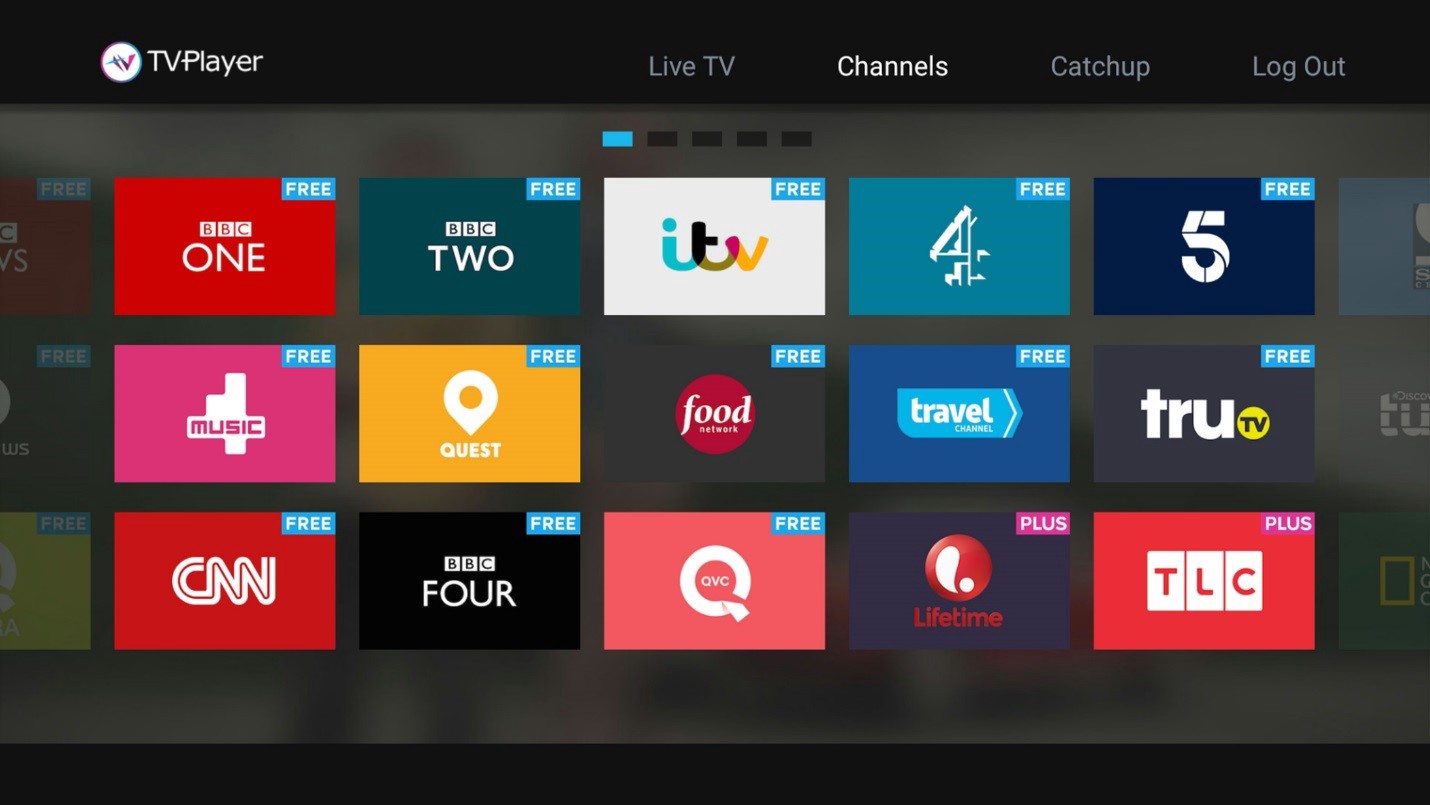 You can watch BBC 2, BBC 1, ITV, channels 4 and 5, and other more specific channels such as BBC 4 and CBeebies.
It is different from the Freeview app, in that it doesn't allow you to watch all the content directly from the app which allows you to save space on your phone.
The app can be downloaded from the Google Play Store.
Options
You can either watch it for free or upgrade. The free version gives you access to live TV only, and if you wish to watch other channels, you must upgrade to a paid plan.
There is no exception to this rule, and this is also the same case with most other apps.
If you want to watch the BBC content, you can only do so by using the iPlayer we talked about above, and this is due to the laws that have been set for TV licenses.
Something to be Said for Netflix
While it may be an American company, you can't really talk about online television services without mentioning Netflix.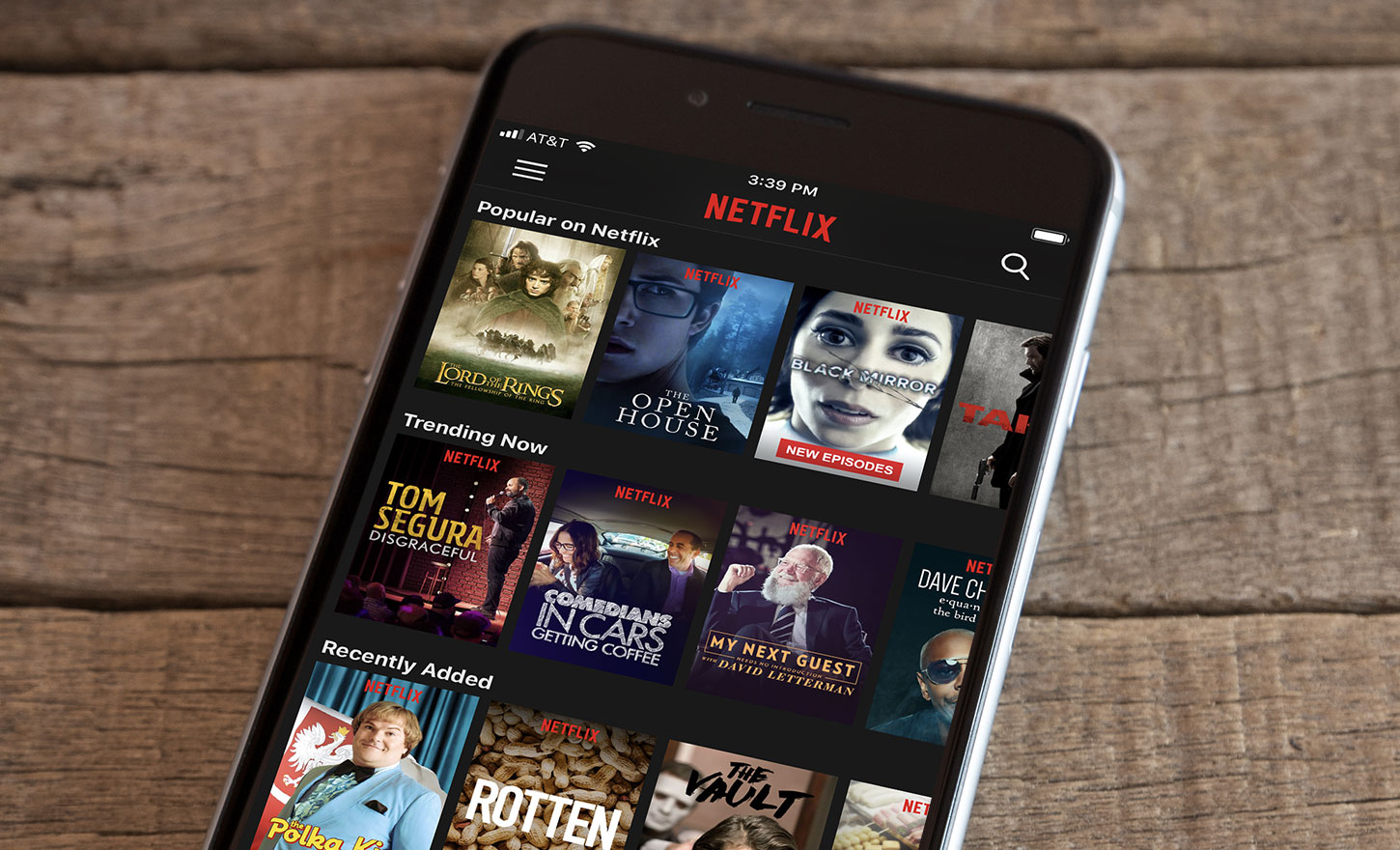 Having moved over to the UK a few years ago, they've by and large become the predominant streaming service in the country, even surpassing that of BBC and ITV.
They're pretty much the reigning global champion when it comes to this industry.
It is really easy to download the app from the Google Play Store or Apple App Store.
Country-based Content
As they are region-based, Netflix UK will offer many different UK-based shows, even some of their own making – though that's rarer compared to Netflix US.
If you're willing to pay the subscription fee, you'll have access to plenty of entertainment to keep you busy alongside the other apps or packages you choose to use from above.
Summary
Watching TV on your mobile phone helps you catch up with all the news and sporting activities that you would otherwise miss if you are not directly in front of your TV.
Check out the above options on Google Play or the App Store to watch TV online wherever you are.