One of the many reasons why social media and messaging apps are popular these days is they allow us to connect with our loved ones. WeChat is a mobile app that lets you do all of this and more.
The app enables you to add friends and family to your account and connect with them through chat and video calls. WeChat gives you even more than just messaging and social media features.
If you want to learn more about WeChat, how to download it, how to use it, and more, check out the article below.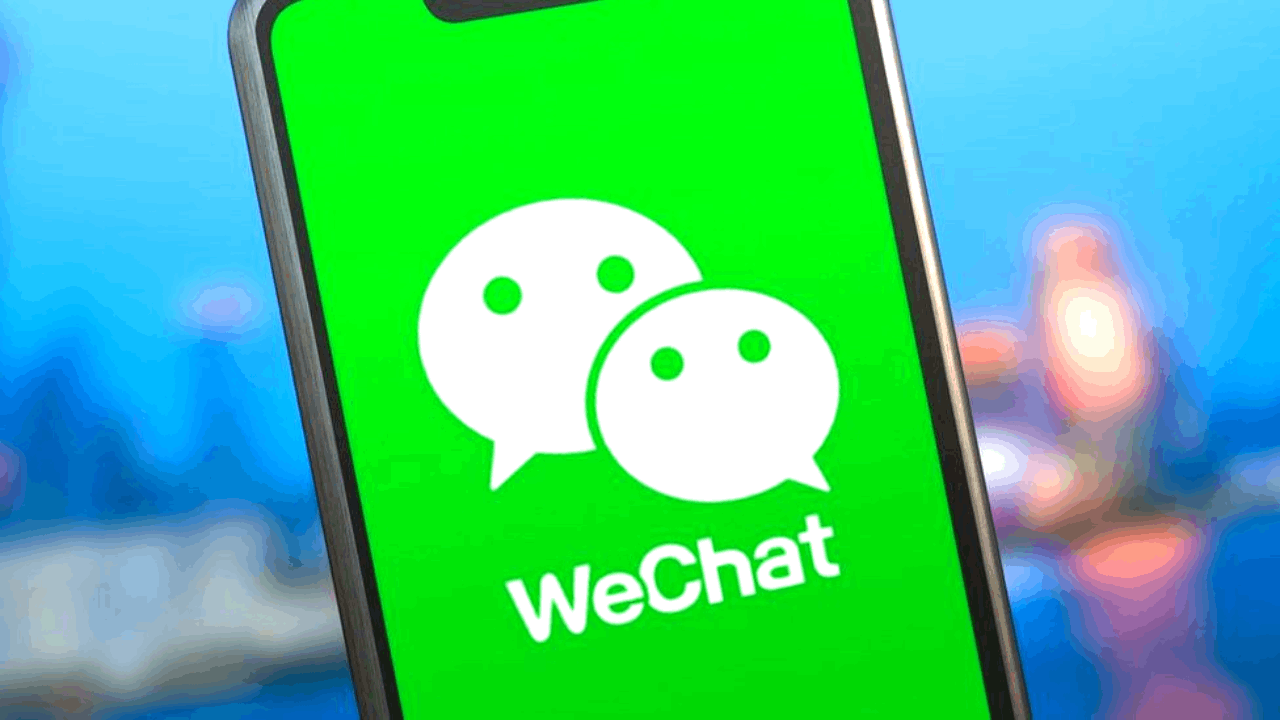 A Multipurpose Platform That Goes Beyond Its Means
WeChat is a multipurpose mobile platform where users can message, socialize, and even pay their bills. It is one of the most important applications on mobile devices in China and all over the world, as it offers more than just a means of communication to its millions of users.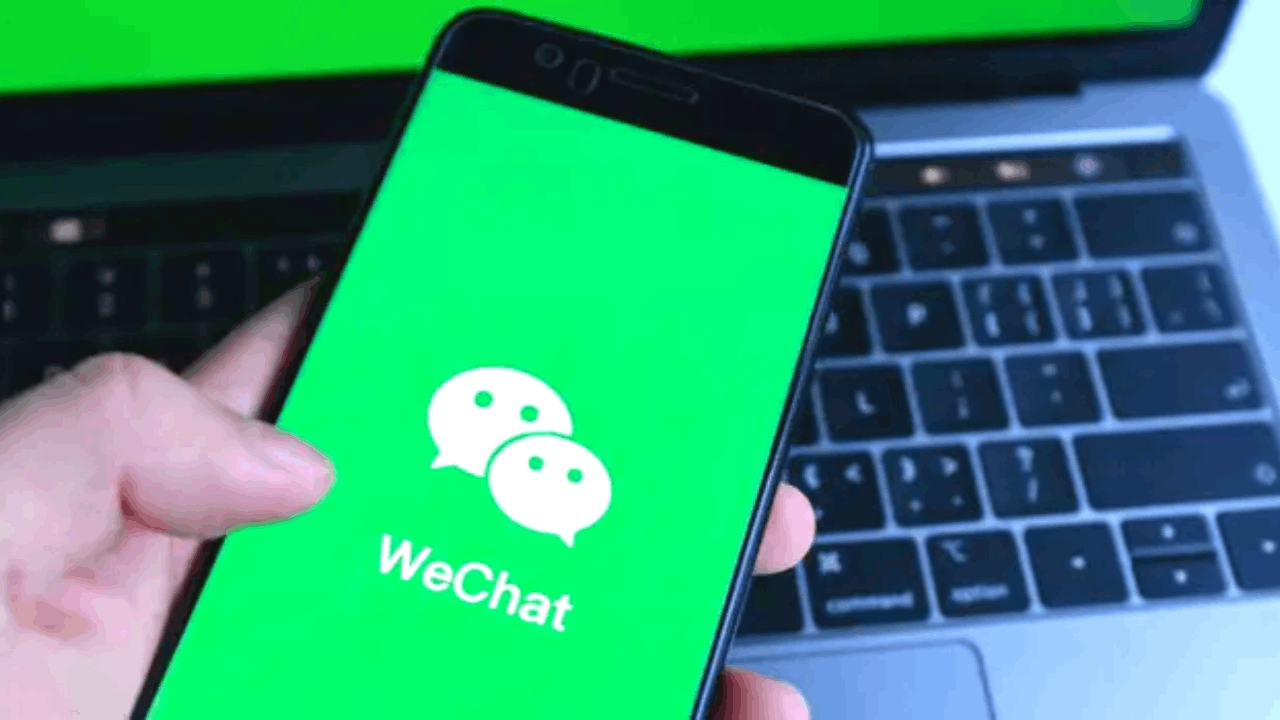 The app's core functions include social media, messaging, video-sharing, and more. WeChat prominently features its messaging services between its users, but there are also many other useful features that you can take advantage of.
The app has integrated countless features such as allowing you to book transportation or use the app to pay fines such as traffic and many other bills.
It is also a means of getting public information from organizations, government agencies, universities, agencies, and many more.
Sync Your Other Social Media Accounts
One great feature that every person who has a social media account can appreciate is the ability to sync either your Facebook or Twitter account to WeChat. You can finally use Facebook or Twitter to log in and find your friends so you can add them on WeChat as well.
Users can even discover more friends as they sync their other social media accounts to the app. It is also good to note that this feature is available only to those outside China. This is because these social media platforms are blocked within the country.
You'll also realize that syncing your social media accounts with WeChat makes it easier to sign up and use the app.
Also read: Signal App – Learn How to Use and Download
Learn How to Sign Up on WeChat
There are two ways to sign up for an account on WeChat. First, you can download the app and tap the Sign Up button. Choose Sign Up with Mobile and select the region code. You are then required to enter your mobile number for registration. After that, you can create your password.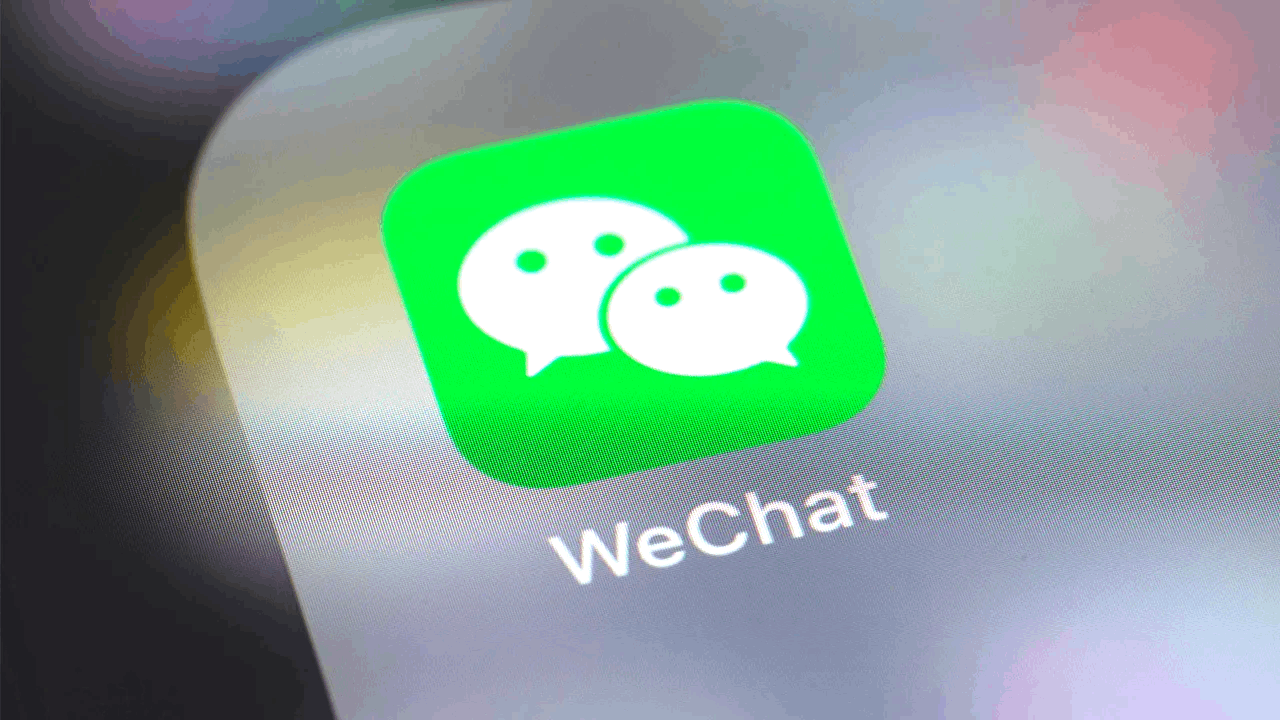 Make sure that your password is strong enough so your account can be protected. Another way to sign up for an account is by using Facebook. This is why you need to sync your other social media accounts as it makes it a lot easier.
To do this, open the app and tap Sign Up. Choose Sign Up via Facebook and continue with the process where you allow Facebook to log in to the WeChat app.
Next, select the region code, enter your mobile number and create your password. Remember that you can only use one mobile number for an account.
Here's How You Can Download the App to Try It for Yourself
If you're interested in diving deeper into this wonderful app, you can download WeChat from the Google Play Store or the Apple App Store, depending on your mobile device. Launch the platform of your choice and search for the name of the app.
Tap Install to begin downloading the app and wait for it to be fully installed on your phone. Once installed, tap Launch to start using the app.
WeChat will ask for several permissions on your phone, so be sure to check which ones you want to approve before you continue.
Find More Ways to Chat With Other Users
WeChat is primarily being used as a messaging app for millions of people all over the world. And while the app is constantly adding new features, it remains a messaging app for a lot of users.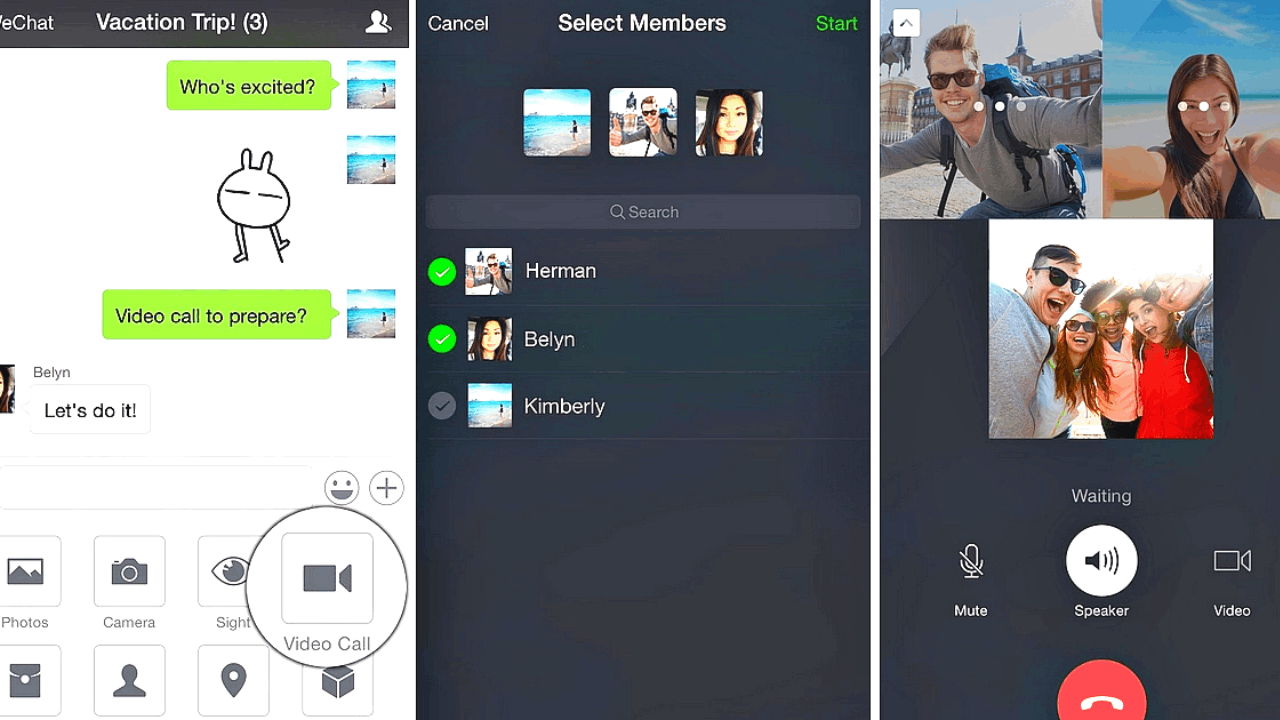 The app offers different ways to connect with other users through its messaging feature, allowing you to message friends using text, photo, voice, or video. You can even start your own group chats with as many as 500 members for each group chat.
Send high-quality voice and video recordings to your favorite user or better yet, do video calls with them wherever they are. Users can also make a group video call with up to nine people.
Share emotes with your friends to truly make them see what you feel or make your conversations more interesting.
Also read: Discover the Best Free Instant Messaging Platforms
Share Your Every Day Moments With Your Friends
The app also has other features that allow you to share precious moments with your friends and family. You can post photos, videos, and more through your Moments stream. Those who want to share little glimpses of their personal life can now do so with Time Capsule.
Share a video recording of your tender moments with your family or simply announce your new product through your Time Capsule for your viewers and followers to see. Make sure that you spread the word before it disappears after 24 hours.
You can also get the latest news from your friends and family through Top Stories as they share the latest articles and updates even if they are on the other side of the world. As you have already noticed, WeChat shares similar features to many other social media platforms but with millions more users and better app stability.
WeChat as the New and Innovative Wallet of the Future
There are a lot of reasons why WeChat is quickly becoming one of the most popular apps in the world. Not only does it feature different services like messaging and social media, but it also has a convenient payment feature.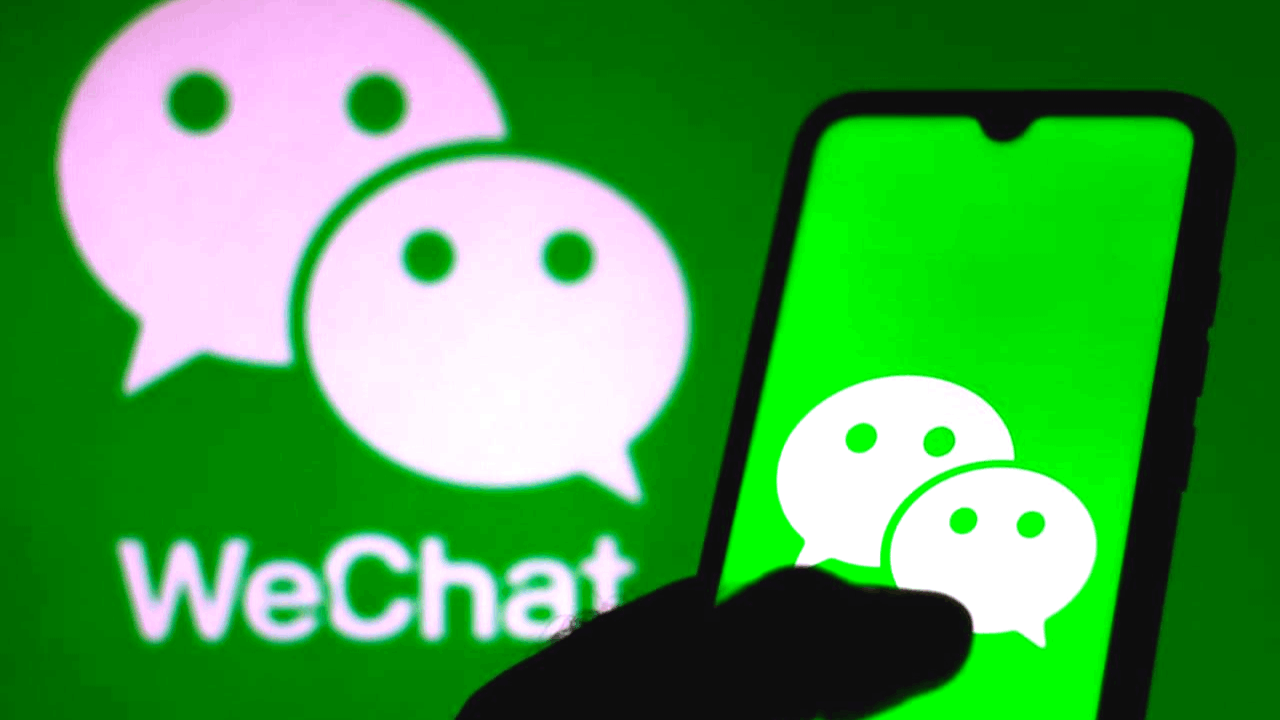 WeChat has a feature called WeChat Pay where you can do different financial transactions by just using your mobile phone. You can use it to pay for your taxi rides, online purchases, and even purchase your airplane ticket.
Many users often use WeChat Pay to pay for almost everything since it is widely accepted in different establishments within and outside of China. All you need to do is to transfer your money from your bank account to this service or connect it to your debit or credit card.
You can create a QR code and have it scanned, or you can scan the seller's QR code to pay. It is very easy, convenient, and most of all, safe to use this feature.
Get Better Privacy on the App
Speaking of safety, WeChat also prides itself as one of the safest and most secure apps in the world. You can set up your password to protect your account and all transactions will always remain private and secured.
WeChat is also the only messaging app that is certified by TRUSTe, which means that it upholds the privacy of every user. There is no other messaging app that has achieved this great feat aside from WeChat, so you know you are always protected.
The app also features different languages so you can always read and communicate in the language you are most comfortable in. This helps avoid any misunderstandings, especially when it comes to financial transactions.
Also read: Chamet App – See How To Download
Check Out More Fun Ways to Use the App Through Games
WeChat is all about connecting with your friends and family online, and the best way to do this, aside from calling and chatting, is to play games.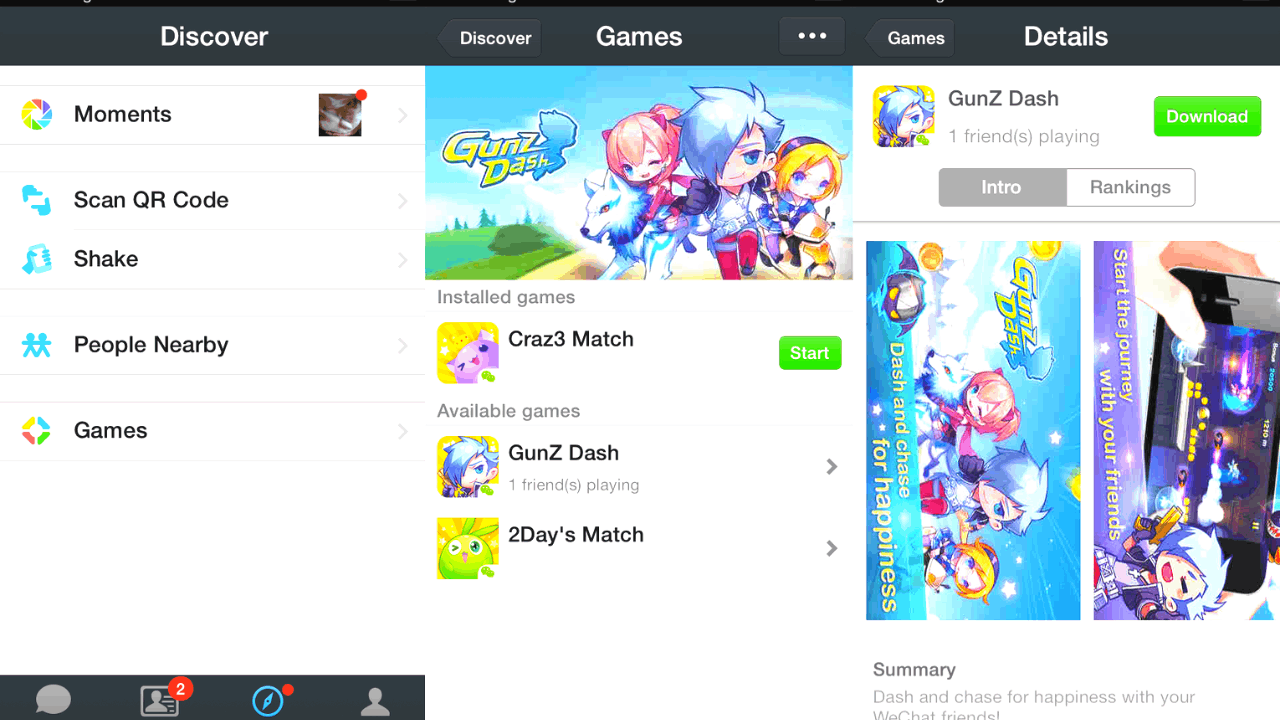 The app features hundreds of different mini-games that you can enjoy all on your own or play together with another user.
Have fun competing against many other users from all over the world with mini-games. You can even challenge others and strike up a friendship after playing with them.
All mini-games are available depending on your current region but rest assured that you can always enjoy using the app through these fun and amazing games.
Call Your Friends and Family at Very Affordable Rates
While WeChat does give you the option to chat and do video calls to your loved ones, how about those that do not have the app installed on their mobile phones? Now, you can reach them through WeChat Out.
This is another great feature that is available in certain select regions that allow you to call your friends and family on their mobile phones and landlines from all over the world at very affordable rates.
The rates will depend on your region, but you are always sure that it is one of the most affordable rates that you can find online. Finally, you can connect to your friends, family, and relatives even if they are offline.
Conclusion
With all these features readily available on your mobile phone, it won't be difficult for you to switch to WeChat now. The app has all the standard features of a messaging app and provides you with more.
It is entirely free to use and does not even limit your usage with exclusive premium features like many other apps.