Over the years, a lot of digital streaming services have emerged, with big names like Netflix, Hulu, and HBO Max at the forefront. People are now becoming "cord cutters", opting to do away with traditional television and cable services in favor of streaming services.
I've been a cord cutter for a couple of years now and I've enjoyed my fair share of video on demand and streaming TV. However, despite the various options in terms of streaming services, their content can sometimes be quite similar besides their original, exclusive productions.
Recently, I've been exploring Asian films and TV series' and I'm quite enjoying them. This is when I came across WeTV, a video streaming service offering content from China and other Asian countries. In this article, I will talk about the WeTV service and how to use its mobile app.
About WeTV
Examining the Features of the WeTV App
How to Download and Install the WeTV App
WeTV VIP Subscription Benefits and Costs
Permissions Needed by the WeTV App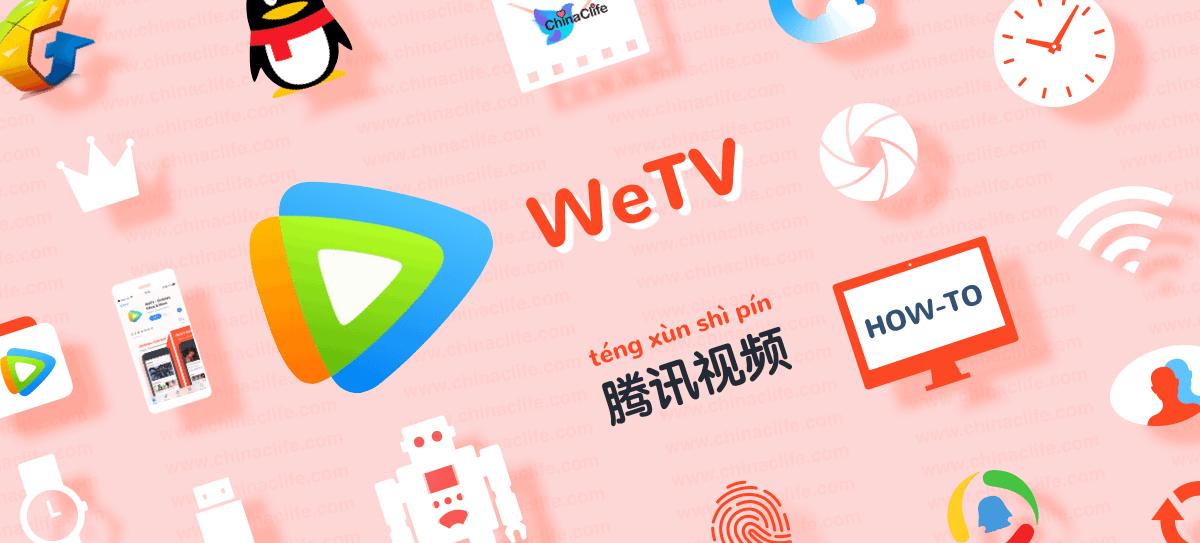 About WeTV
WeTV, also known as Tencent Video, is a video streaming service owned by Chinese tech giant Tencent Holdings, Ltd. The firm officially launched Tencent Video with an independent domain in April 2011 and released its international version, WeTV, in 2018.
Tencent Video is the second-largest video streaming platform in China, only behind Baidu-owned iQIYI. More than 65% of the shows and films found on the platform are original content and its most popular categories include animated shows and TV series.
Meanwhile, the international WeTV offers more diverse content, ranging from Chinese and Korean dramas to Bollywood and Filipino films and TV shows.
The service's mobile apps are free to download but a VIP subscription is offered for access to more content and features.
Notable Facts and Events Related to Tencent Video
The Tencent Video documentary channel was officially launched in June 2011 and by August 2012 the streaming service was able to reach 200 million broadcasts on average daily.
Coupling, renamed as Happy Lovers, became the first British drama on the platform on April 17, 2013. Ten days later, Tencent Video formed a partnership with six major production firms, including BBC Worldwide, ITV Studios, Fremantle Media, All3Media International, and Endemol.
After that, the company launched its own British TV channel, becoming the first Chinese-British drama broadcast platform. Tencent became one of the eight Chinese apps in the top 30 mobile apps in the Apple App Store and Google Play Store in September 2013 and its revenue reached $9.87 billion in October 2013.
Examining the Features of the WeTV App
Now that we've discussed how the WeTV service is came to be, it's time to focus on its mobile app and its great features. First off, the app categorizes its content into different pages to make it easier for users to look for a specific category to browse through.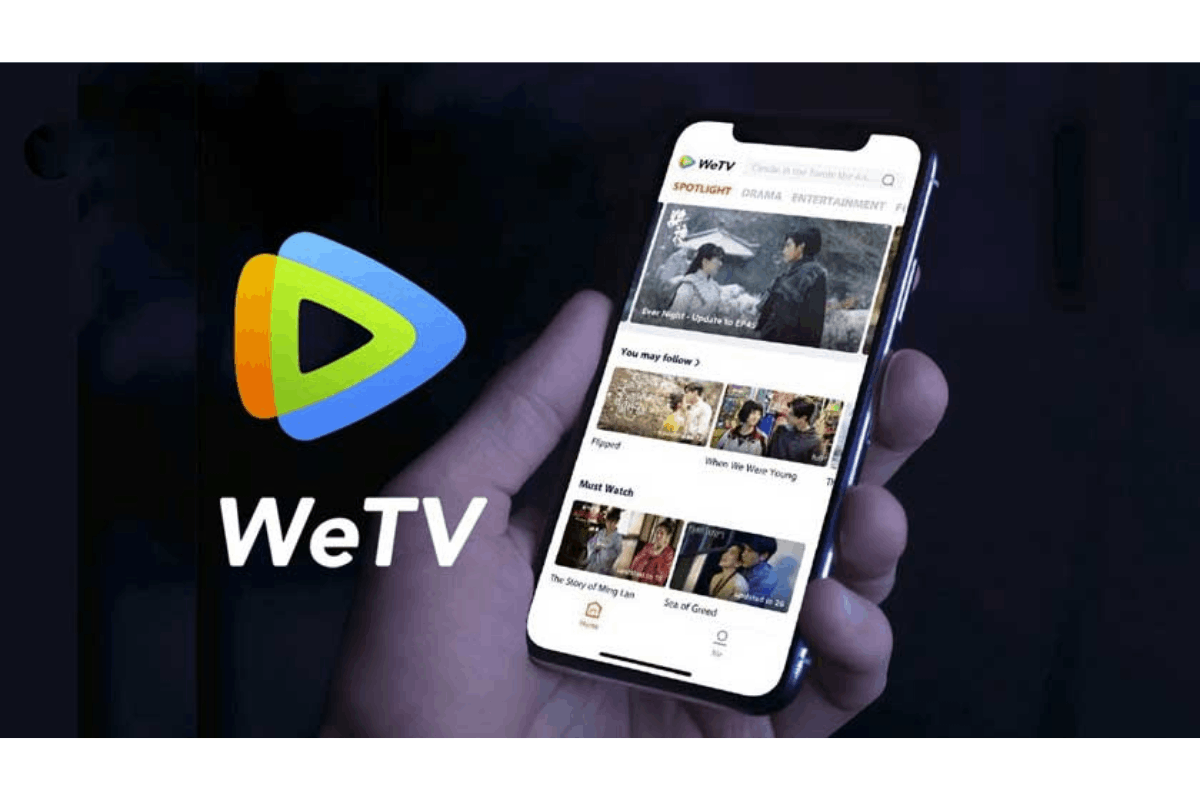 If you have to stop watching in the middle of your show, the WeTV app remembers where you were last and allows you to resume from that point.
Content is available in various languages and subtitles are also available if you want to retain the original audio.
If you want to save on mobile data, you can adjust the video definition from full HD to as low as 360p. While watching, you can control the volume and brightness by swiping up and down on the screen while skipping back and forward can be done by swiping left and right.
Other Great Features of the WeTV app
Unlike other streaming apps, WeTV enables users to stream vertical videos in full screen.
A double tap gesture has also been incorporated into the app so that users can fast forward or backward by 10 seconds instead of trying to estimate how much to swipe left or right when they missed a scene or a dialogue.
The explore feature of the app has been improved to find content faster. You can also download movies or TV series on the platform so you can watch offline if ever you're going somewhere where data signal or wifi are hard to access.
How to Download and Install the WeTV App
If you liked what the WeTV app has to offer, you might be wondering next how to download and install the app on your mobile device.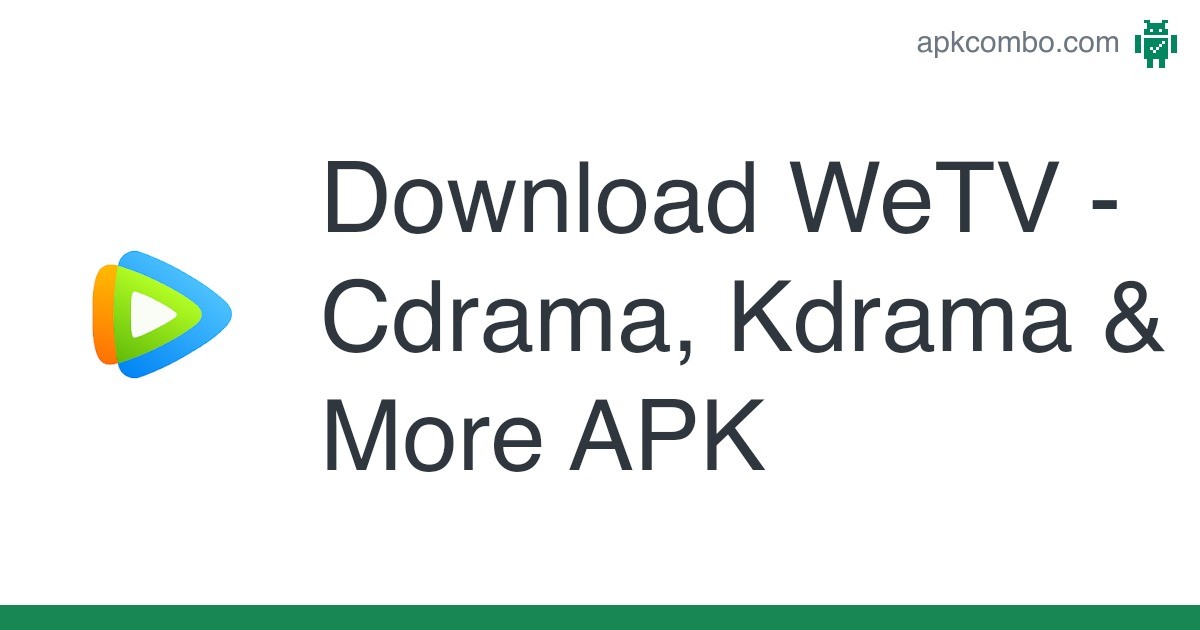 Fortunately for mobile users, the app is available on both Android and iOS platforms. This benefits me because I use both an Android smartphone and an iPhone.
For Android device users, open your Google Play Store and search for the app. You will find it in the Entertainment category under the name, "WeTV – Cdrama, Kdrama & More". It currently has a rating of 4.2 out of 5 stars based on almost 400,000 user reviews.
Its file size, Android system requirement, as well as its current version will vary based on your mobile device. Download the app by tapping on the Install button and the downloading process will immediately begin. Installation will automatically start once downloading is completed.
WeTV App for iOS
On the other hand, iOS device users will find the app on the Apple App Store under its old name, "Tencent Video". It is currently rated 3.1 out of 5 stars based on more than 300 user reviews.
This version of the app has a file size of 180.9 MB and requires iOS 10.0 or later for the iPhone and iPod touch, and iPadOS 10.0 or later for the iPad. It has an age rating of 12+ and is available in several languages, including English, Arabic, Chinese, Japanese, and Vietnamese.
To download the app, simply tap on the Get button to initiate the downloading process. Once all files have been downloaded to the device, it will automatically install.
WeTV VIP Subscription Benefits and Costs
The WeTV app is free to download and use for both Android and iOS users but you can get a VIP subscription if you want to enjoy additional benefits and features. Those who subscribe to WeTV Vip are the only ones who can access the WeTV-only premium content.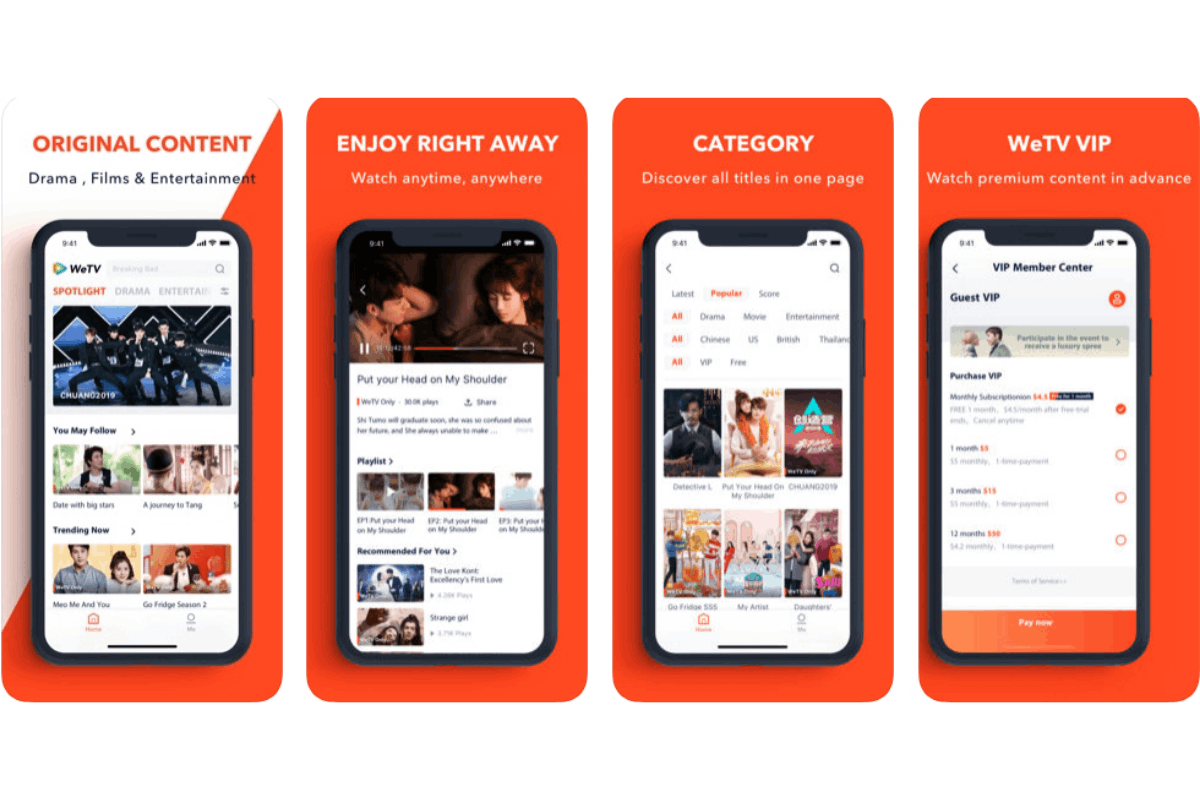 VIP subscribers also have the advantage of watching new content ahead of free users. Unlike free users who can only access the app one device at a time, VIP users can view content on two devices at the same time.
For movie rentals through the app, VIP members are given special a discounted price.
A WeTV VIP monthly subscription costs $5.99 while a quarterly subscription is priced at $17.49. Meanwhile, a yearly VIP subscription costs $56.99. Paid movie rentals may range from as low as $0.99 to as high as $6.99.
How to Purchase a VIP Subscription
To purchase a subscription, you may easily do so using the in-app purchases as long as you have a payment method registered with the Google Play Store or Apple App Store.
However, if you do not have or don't like linking an account to the app, you may pay for a subscription via a third-party provider. Some mobile service providers allow you to subscribe to the VIP service and add the cost to your billing.
You can also use mobile recharge/top-up websites such as SEAGM to purchase a subscription and to do so, you will need your WeTV ID, which can be found on your Account settings.
Permissions Needed by the WeTV App
Like any other mobile apps that are currently installed on your mobile device, the WeTV app also requires certain permissions in order to function properly. Always remember to review these permissions before downloading the app to make sure that you want to allow them.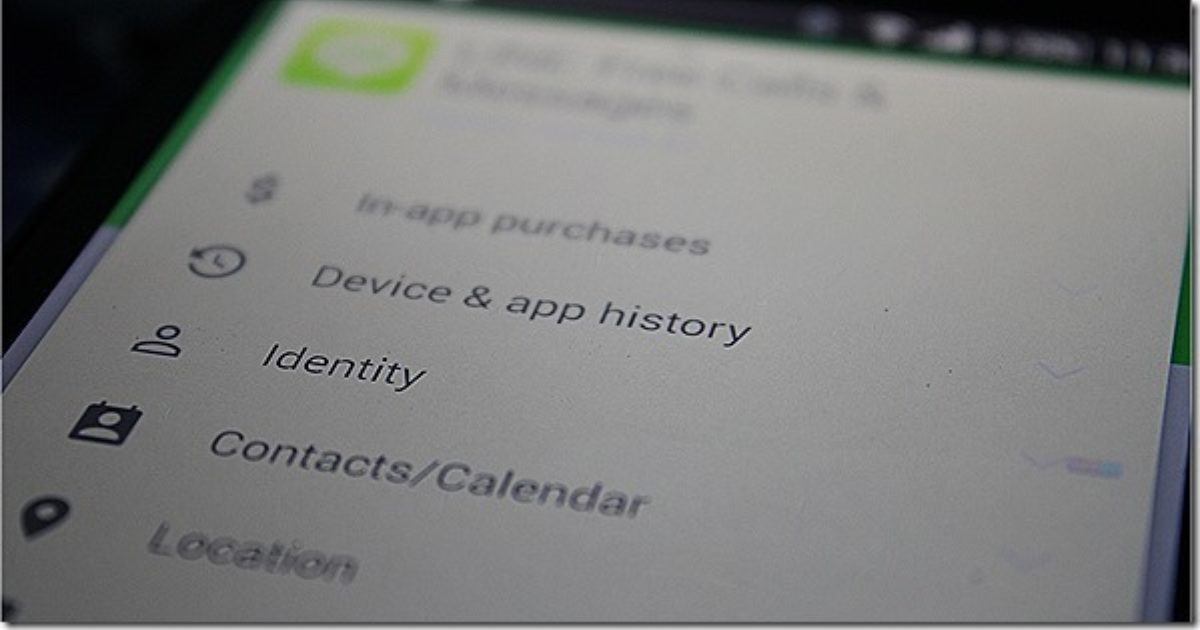 The app will be granted access to your Wi-Fi connection information and view your Wi-Fi connections. It will also be able to read, modify, or delete contents of your device's USB storage as well as ready your phone status and identity.
The WeTV app will also be given permission to retrieve running apps and read sensitive log data. It will also have access to your camera to take pictures and videos, as well as your GPS and network-based precise location.
Oher Permissions Granted
Aside from the ones mentioned above, there are several other permissions given to the WeTV app upon installation. The app will be able to close other apps and receive data from the internet. It can also read and write TV channel/program information.
For your comfortable viewing, it will be able to disable your screen lock and prevent the device from sleeping. The app will also be permitted to measure app storage space, pair with Bluetooth devices, and connect and disconnect from Wi-Fi.
The Bottom Line
Overall, I found the app to be a great addition to the existing streaming services I use. If you want to delve into Asian movies and TV shows, particularly those from China, the WeTV app will be a great app to install on your mobile device.
On getting a VIP subscription, I feel that the price is well worth it but it will still depend on how you use the service. If you would just casually use it as a break from your Netflix or HBO Max marathons, you might as well use the free version but if you'll dive into its original content, don't hesitate to go VIP.