HBO is a great network that produces captivating content and fantastic entertainment. With the influx of some excellent streaming services, how could HBO stay behind! America's favorite cable TV service provider got into online streaming with HBO GO back in 2010.
And, HBO NOW started entertaining the audiences in 2015. The latest news is that the best streaming service of all time, HBO MAX is also here.
In this article, we discuss the difference between HBO GO and HBO NOW. Read on to learn more.
HBO GO
HBO NOW
Is There A Difference Between Content And Pricing?
Download Differences
What's New In The HBO World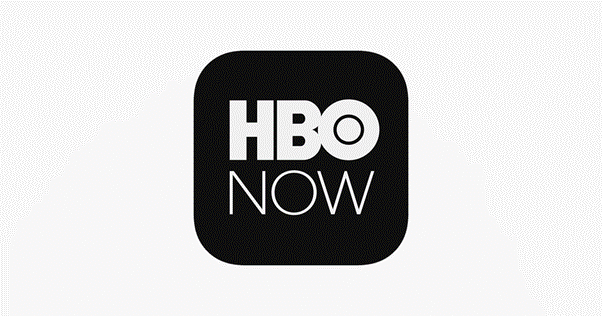 Image Source: Cyclonis
HBO GO
Started around a decade ago, HBO GO was Warner's Bros's attempt to bring TV to the user's screen, imitating the on-demand model of streaming. All the shows that are airing on HBO TV were available on GO, along with the massive library of content archived with HBO.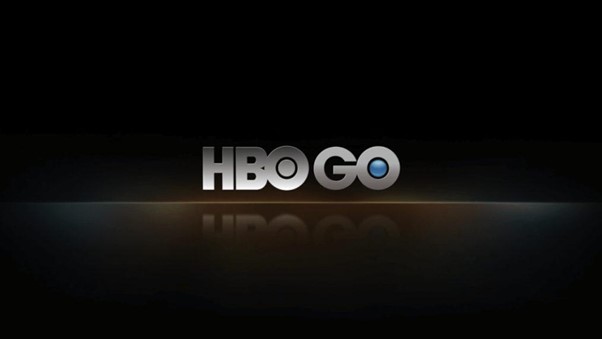 Image Source: Tv Insider
HBO GO cannot be bought directly; rather, it is a service tagged along with the TV Cable connection. The login ID and password were to be provided by the cable operator. The best part was that HBO GO came at no extra cost to the subscriber.
So, if you had the satellite or cable TV package, HBO GO was available to you. The catch here was that if your cable operator did not have a deal with HBO, then you cannot get the services of HBO GO. Another catch is that a cable operator subscription is required to access HBO GO.
Features Of HBO GO
Both HBO GO, and HBO NOW can both be streamed. Do not get that confused! But to stream HBO GO on your mobile device or smart TV, for instance, you have to get a whole TV cable package which is not the case for HBO NOW.
Regardless, you get access to the HBO catalog and its content like The Sopranos and all the likes. As mentioned, you can also access them on cable and satellite TV and stream on your smartphone, smart TV, tablet, and laptop.
You can also download movies from the app and save them so that you can watch them offline. This feature is super helpful for users when there is no stable internet connection or no internet connection.
HBO NOW
So, HBO GO came with extra baggage like HBO GO which can not be separated from cable TV providers. What if you do not want the whole subscription package that comes with your cable TV?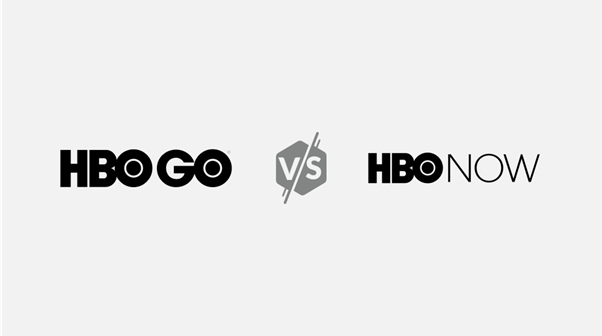 Image Source: High-Speed Internet
As a solution to this problem, HBO came out with NOW. HBO NOW was released in 2015 for those customers who didn't want the cable TV subscription but still wanted to get the best of HBO. HBO NOW then became available as a streaming service on the HBO NOW mobile application at $14.99 per month.
However, HBO NOW had a sense of exclusivity and gave an impression of being the special customers of HBO. That is true because of this "Premium" feel it had when it came out since it was solving a major problem and had different pricing for just one channel or service.
Features Of HBO NOW
HBO NOW had a name change in 2020. "HBO NOW" was discontinued, well, more like rebranded, and is just called HBO for now. For the sake of coherence in this article, let us keep calling it HBO NOW.
HBO NOW was the first introduction of the streaming service to viewers. It differs from HBO GO as you do not need a cable TV to access HBO NOW's content. With your mobile device, laptop, Mac devices, or television, you could enjoy HBO NOW without that limitation that HBO GO has.
That said, HBO NOW offers the same features as HBO GO but added a sweet twist to it. It is a standalone streaming service, and if you do not want the other cable channels, you are not compelled to buy the whole package.
Is There A Difference Between Content And Pricing?
Content-wise there were no differences between HBO GO and HBO NOW. All HBO-related content is available to them both. But looking at the pricing, there is a slight difference when you compare HBO GO and HBO NOW.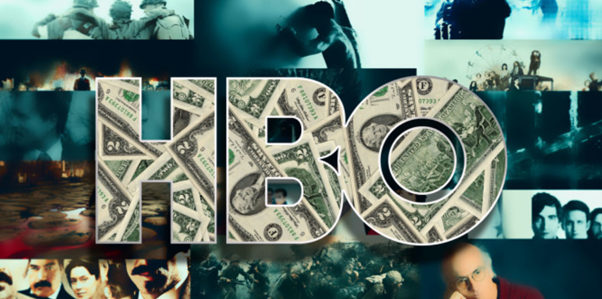 Image Source: Moodle Media
All the shows and movies that are a part of HBO can be streamed on both platforms without any limitations. All the major TV service providers, like AT&T, Comcast, Flex, Direct TV, Spectrum, among others, need a subscription to HBO to be able to show the HBO GO services to the customers.
In addition to this, HBO NOW is available at $14.99 per month, and the pricing structure of HBO GO depends on your cable TV subscription, as mentioned.
Subscription Of HBO GO And HBO NOW
Talking about the subscription plans in little more detail, they vary between HBO GO and HBO NOW. For HBO GO, the subscription ranges from $2 to $20, depending on your subscription to your TV cable package. The higher it is, the more content access, and vice versa.
On the other hand, HBO NOW's pricing is fixed throughout. You get access to popular shows like Sex and the City and The Wire, among others, for $14.99 per month. Exclusive streaming to only HBO'S content with no restrictions of HBO GO at the price of roughly $15 every month.
Download Differences
Are there differences between downloading HBO GO and HBO NOW? The HBO GO app can be downloaded on the Google Play Store, Apple Store, Amazon Appstore, and the Roku Channel Store. This means you can get it on several devices like Android, iOS, and Amazon.
Image Source: Google Play
While on these stores, follow the usual download processes. That would include searching for the "HBO GO" on the respective platforms and selecting the first option from the list that comes up.
Click on the "Install" button, accept all requirements of the app, and get the app on your device. The requirements are basics that would ensure the app runs smoothly on your device. They are also privacy-protected, so do make sure to accept all of them.
Download The HBO NOW App
For the HBO NOW app, a similar download process happens. It is also available on the Google Play Store, Apple Store, Amazon Appstore, and the Roku Channel Store like the GO. The same download and installation process follows as in HBO GO; the difference would be searching for "HBO NOW" instead.
But for the HBO NOW app, however, you cannot download a movie for offline viewing. That is an edge GO has over NOW.
Other ways can be used to save and download movies for offline streaming. A service like PlayOn Cloud allows users to record any content from any streaming service on their devices. That way, it can be watched later on.
What's New To The HBO World
This post is not to cause any further confusion, as this post clarifies some of the confusion between HBO GO and HBO NOW. But, Home Box Office added a new collection to their services. If you are already aware, it is called the HBO MAX.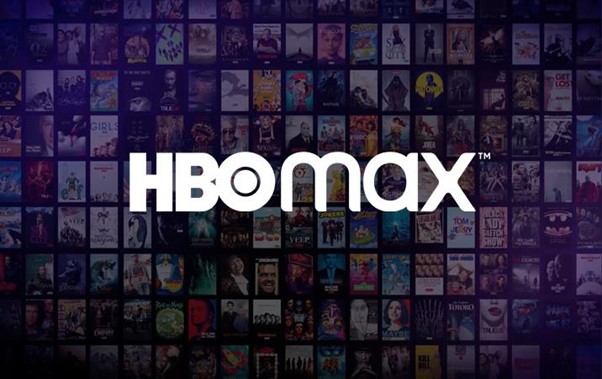 Image Source: The East Texas Weekend
The MAX in its name should be a sign that HBO has bigger things in store for its users. Customers can access HBO MAX, which has all the HBO-produced content and provides a new platform to the audiences.
You would still require to sign into an HBO MAX account, which can be quickly done on the official website.
HBO NOW VS HBO MAX
There is not much difference between HBO NOW and HBO MAX. They are both streaming services that break you out of the limitations of HBO GO.
HBO MAX just included lots of extras from Warner Entertainment which are not available on HBO NOW. That may not seem like much, but going through all the new additions, it is an excellent and fair upgrade considering that the subscription fee remains the same between the two.
The best part is that the subscription model is unchanged with HBO MAX. So, if you stream HBO NOW via your cable TV connection or if you have subscribed to HBO NOW, you need to get a new plan for HBO MAX. If the rules above do not apply to you, the subscription fee is the same as HBO NOW at $14.99 per month.
Conclusion
By now, you should understand the difference between HBO GO, HBO NOW, and HBO MAX. They all have one thing in common. To bring the amazing content and videos of HBO to your screens, no matter the type of screen. The differences come in how they operate and the requirements needed to access these services.
In the case of HBO GO, you need a subscription service from a cable TV provider. HBO NOW, or newly rebranded to HBO, is a separate online streaming platform with a subscription fee that is not linked to an additional cable provider. Lastly, HBO MAX provides users with access to more content, such as HBO-produced content.