Due to the pandemic, most companies and businesses around the world have been forced to use apps for meetings and other conferences. For this reason, the market for this type of software has opened up dramatically.
In this article, we will be discussing the Whova app. This app has reached great success over the past couple of years for a number of reasons.
What Is the Whova App?
How Does Whova Work?
Additional Whova Information
Key Features of Whova
New Features of Whova
How Much Does Whova Cost to Download?
Where to Download Whova
Whova Vs Competitor Apps
Who Can Use Whova
Ratings and Reviews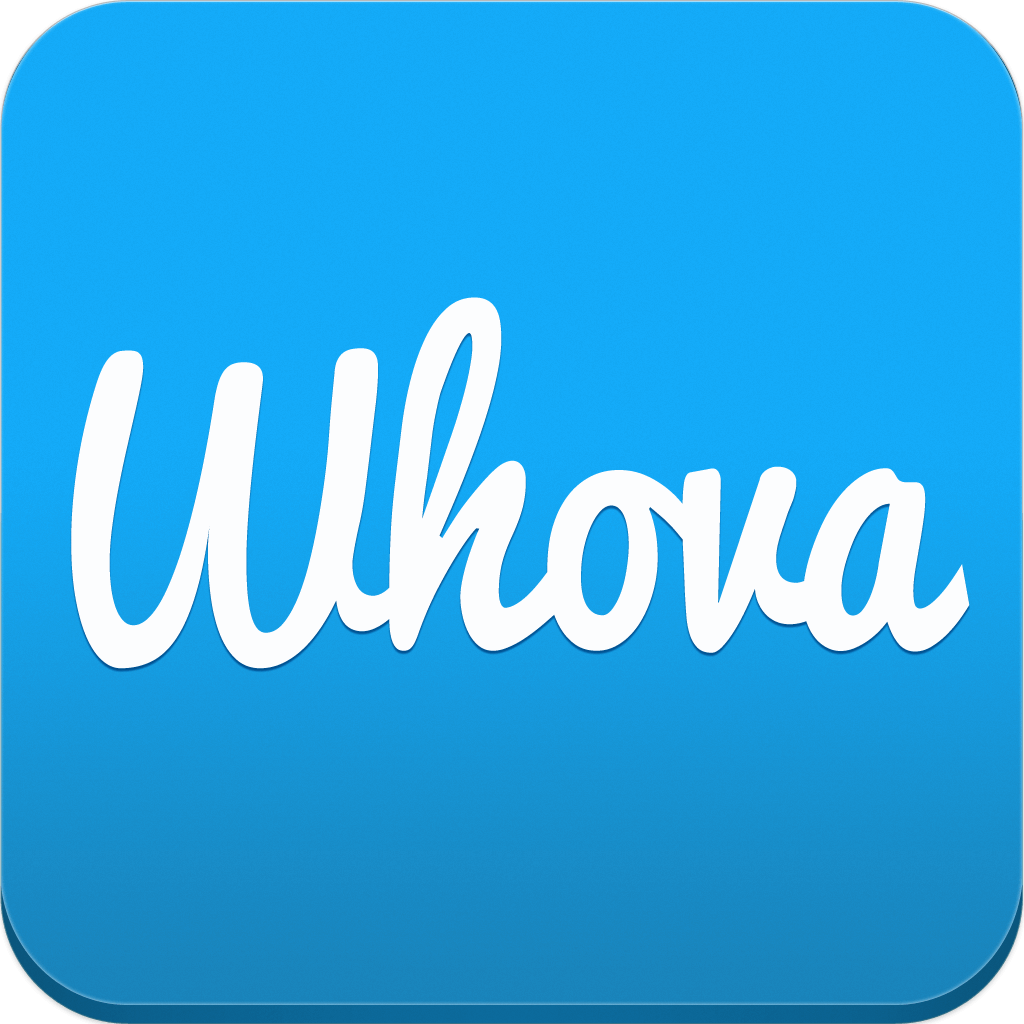 What Is the Whova App?
Whova is an incredibly popular event and conference app.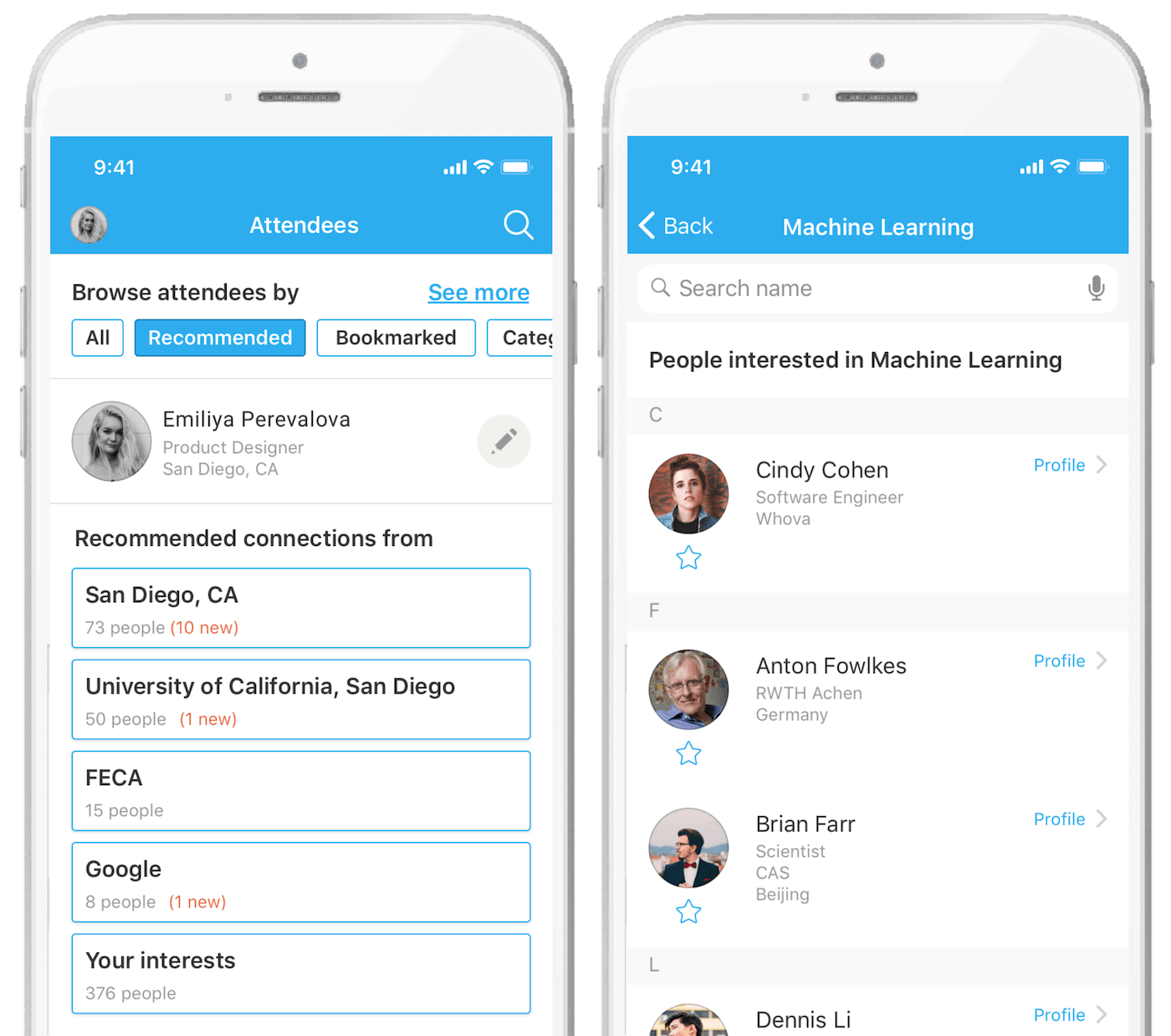 Designed to help you gain insight into the people that you meet at events, you can use this software for a number of different purposes.
For example, some companies rely on Whova for trade shows, expos, summits, and various other corporate events.
There are a number of key features that make this app so unique. More so, Whova is known for its user-friendly design and ease of use.
App Description
For this reason, if you are looking for a multi-purpose app that can help you boost your company morale during this pandemic-stricken year, Whova may be perfect for you.
Whova is a multi-award-winning app that is used to hold conferences and other digital events.
Unlike Zoom or other comparable apps, this software is specifically designed to be used by businesses.
How Does Whova Work?
As we have already mentioned, Whova helps you gain insights into the people that you meet at these digital events.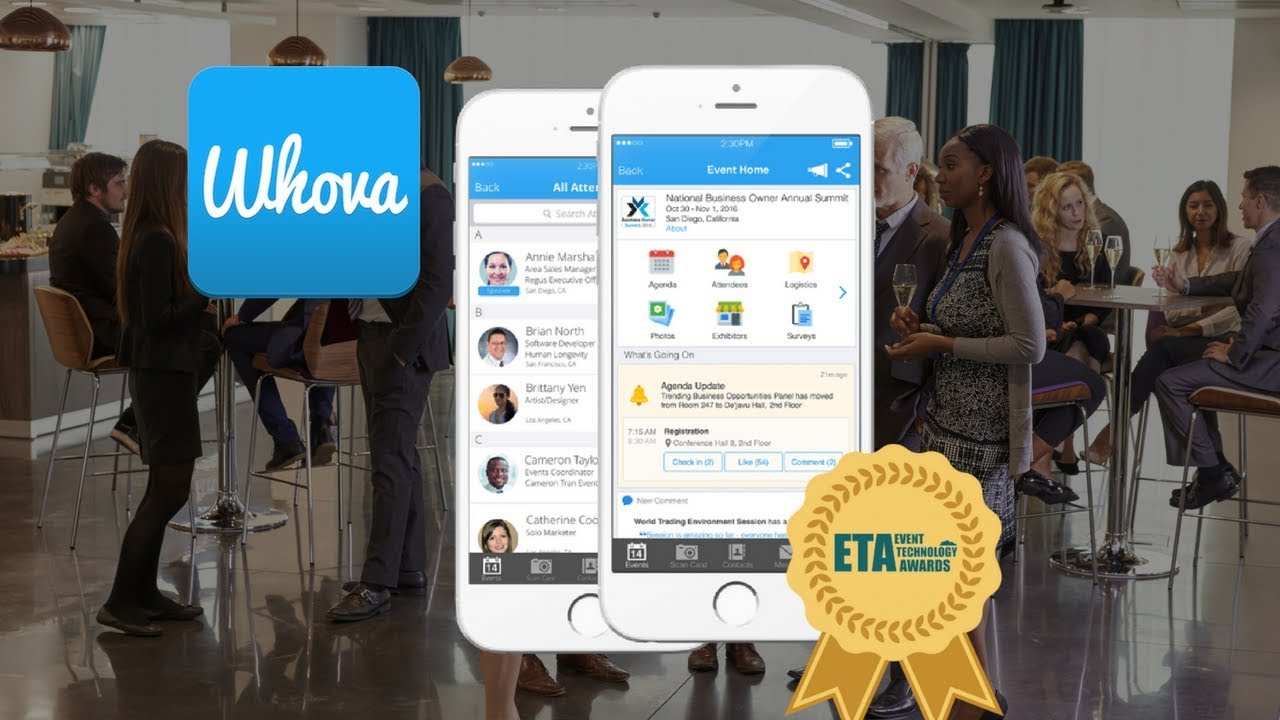 This adds to the realistic element of the video calls, as it feels as if you are truly getting to know the people with whom you are communicating.
You can also build a detailed profile of yourself on this app. In this way, you will be able to see exactly who is attending a meeting before it even starts.
Whova helps you to plan in advance by adding events to your timeline well in advance.
Simple Follow the On-Screen Prompts
Whova is known for its ease of use. Once you have downloaded the app, you can simply follow the on-screen prompts in order to gain a general understanding of how to use the software.
This makes it very easy to understand the different features of the app before planning your timeline.
Additional Whova Information
Whova is a very popular video conferencing app. In fact, it currently has more than 500,000 installs – a number that is growing day by day.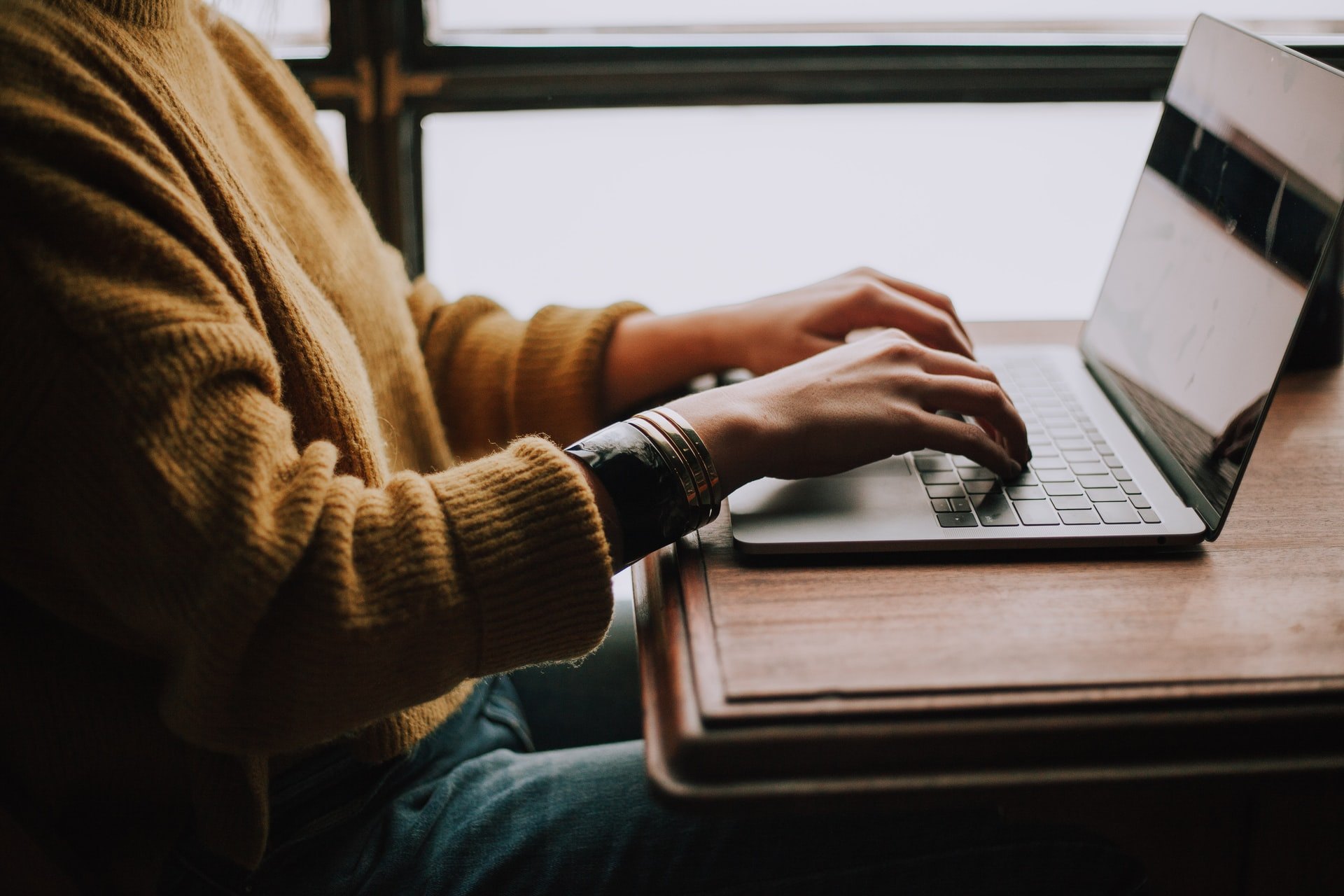 The app size is 397MB, meaning that you should have more than enough space available on your phone for the software.
It is important to note that this software can only be downloaded by Android devices of 6.0 and up.
In other words, if your phone model is older than this, you will need to upgrade before downloading Whova. With that being said, the app is suitable for both Apple and Android devices.
Updates and Repairs
Like most apps, Whova is updated regularly. In fact, the software developers add new features and updates to the app about once a month.
This is a massive advantage, as they repair and fix any bugs or errors that the software may have.
Key Features of Whova
As we have already discussed, Whova includes a long list of key features that will make your experience with the app that much better.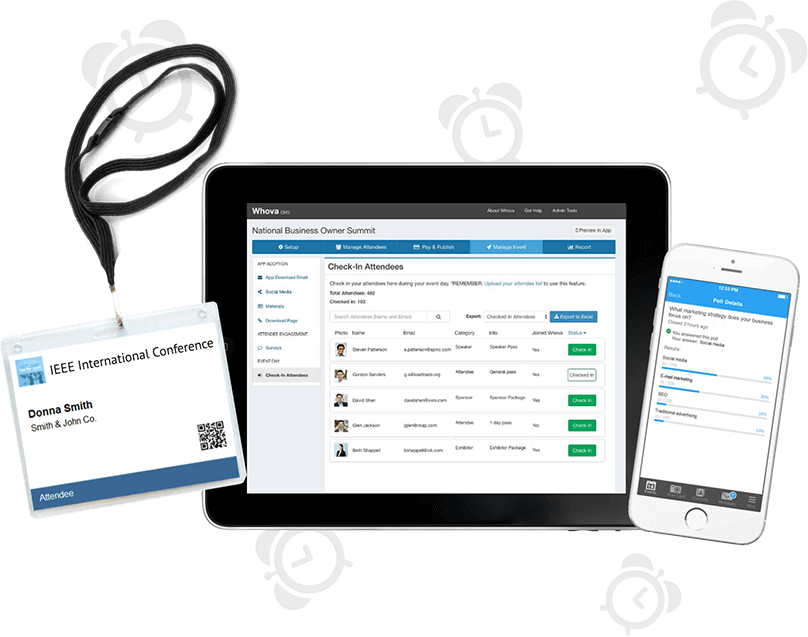 For starters, the software includes an instant notification feature. This means that you will be alerted as soon as an event organizer contacts you.
On top of this, attendees of events all have a detailed profile that you will be able to look through. This makes it much easier to understand exactly who you are working with.
There is also a business car feature that allows you to scan and save information. Finally, the in-app instant messaging tool can be used to contact and communicate directly with attendees.
The Community Board
The community board can be used to self-organize social activities and events.
More so, you can use this feature to get to know your peers before entering a business conference with them.
This makes the entire ordeal much less robotic and more realistic.
New Features of Whova
We already know that the app developers of Whova constantly apply updates in order to add new features to the software.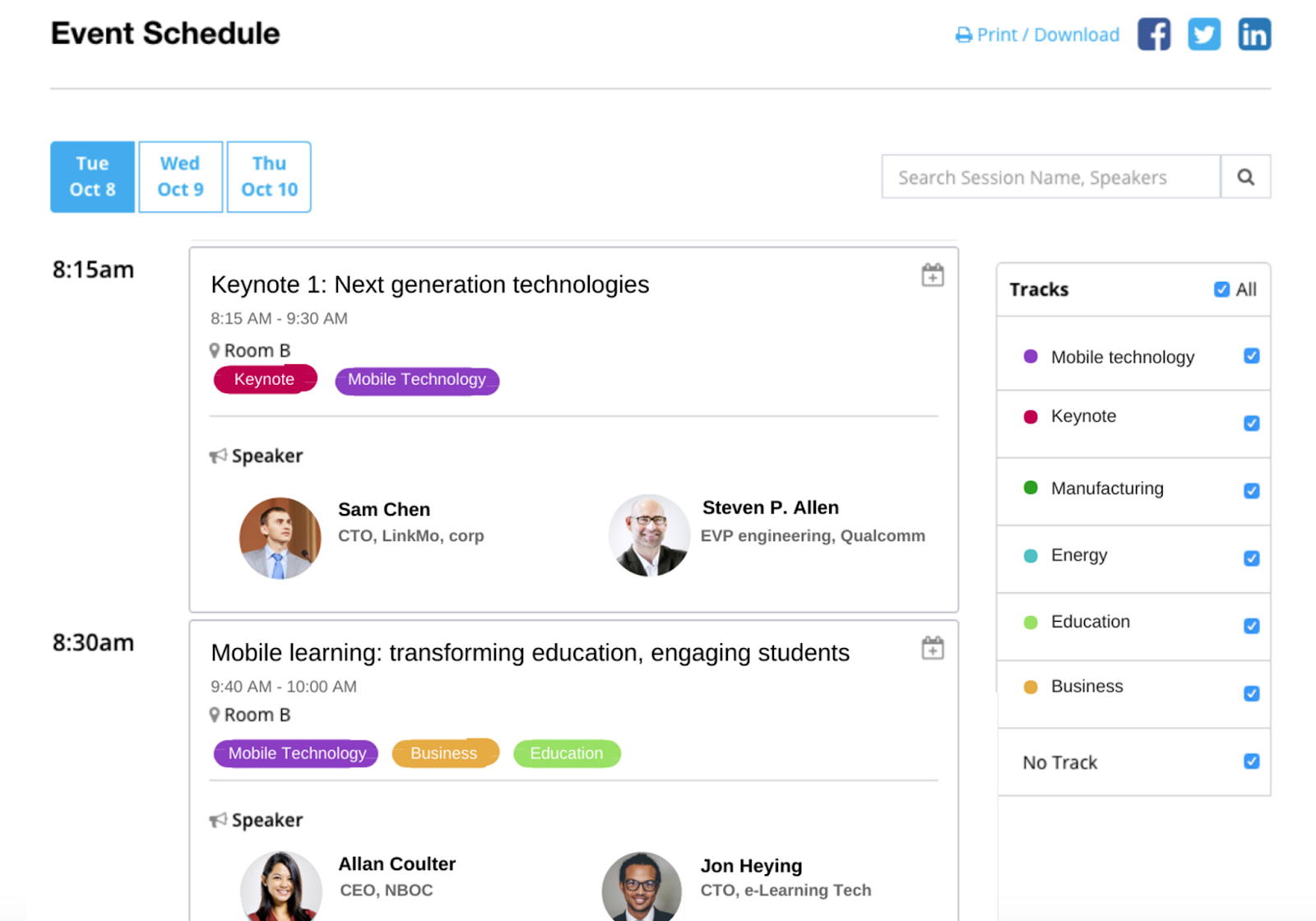 As a result, there are a number of new features that make conference calls and digital meetings that much easier. You will now find it much easier to communicate directly with attendees of meetings.
The design of the app is also much more appealing to the eye. This makes it easier to use and navigate.
Additionally, you can now access agendas, GPS guidance, parking directions, slides, and interactive floor maps. Whatever you may need, these app developers have thought of.
The Online Waiver Form Feature
The new online waiver form is arguably one of the best new features offered by Whova.
This form keeps you safe by managing liability. It also ensures that all the attendees of a meeting agree to the different safety measures before entering a conference.
This goes a long way towards keeping your events legitimate and safe.
How Much Does Whova Cost to Download?
The cost of Whova depends on the type of software that you download.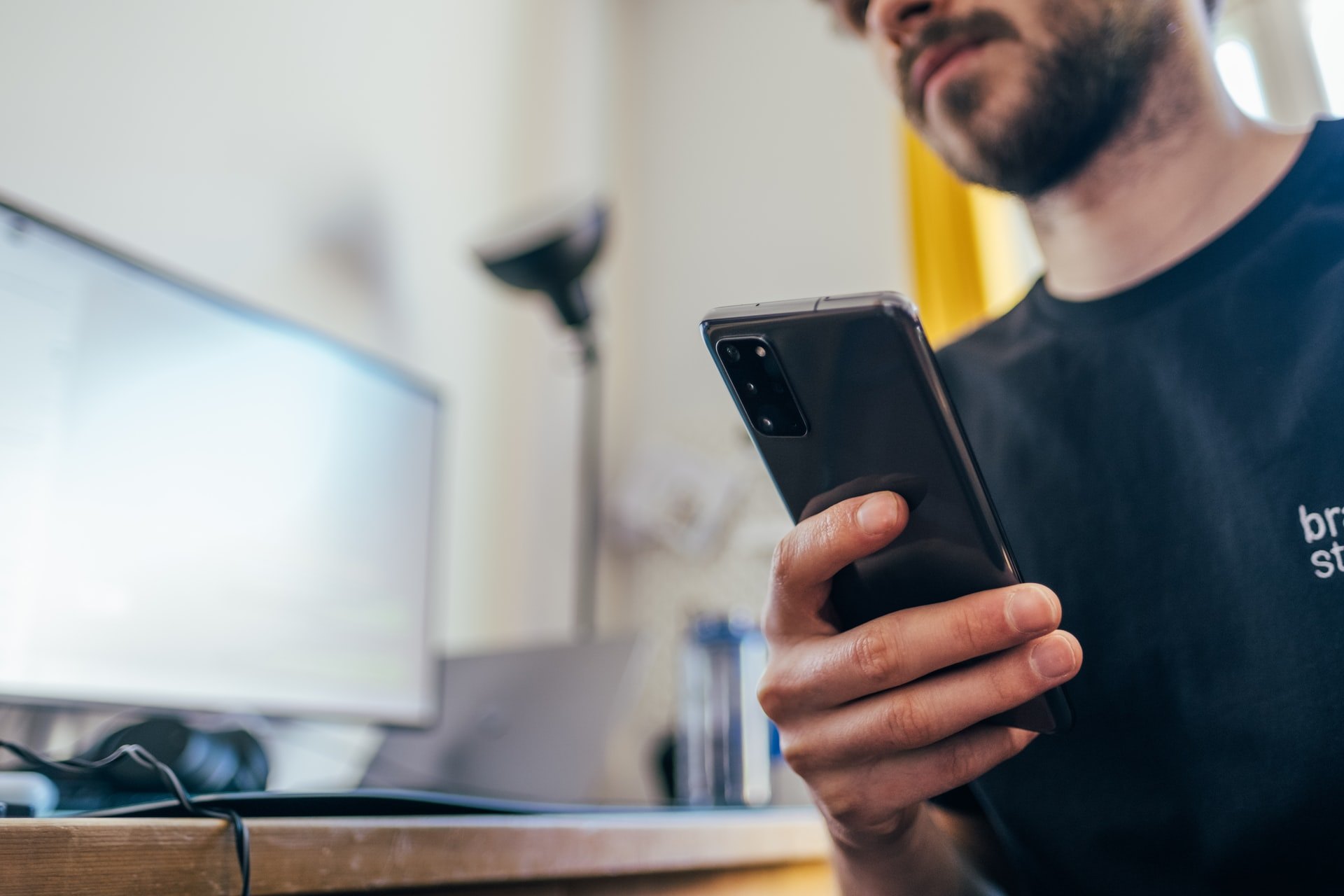 If you opt to use the standard, entry-level version, you can download the app for free. However, if you wish to use more advanced features, you will have to look for the more advanced versions.
It is also important to note that you can download a free demo of the app in order to understand just how it works.
In this way, you will not have to invest before actually knowing what you will be paying for.
The Different Packages
If you visit the Whova website, you can request a price from the company itself.
You will have to state exactly what you will be using the app for, what features you would like to use, and how long you will be using it for.
They will then offer you a price, and you can decide whether or not to invest.
Where to Download Whova
Whova can also be downloaded from a number of places.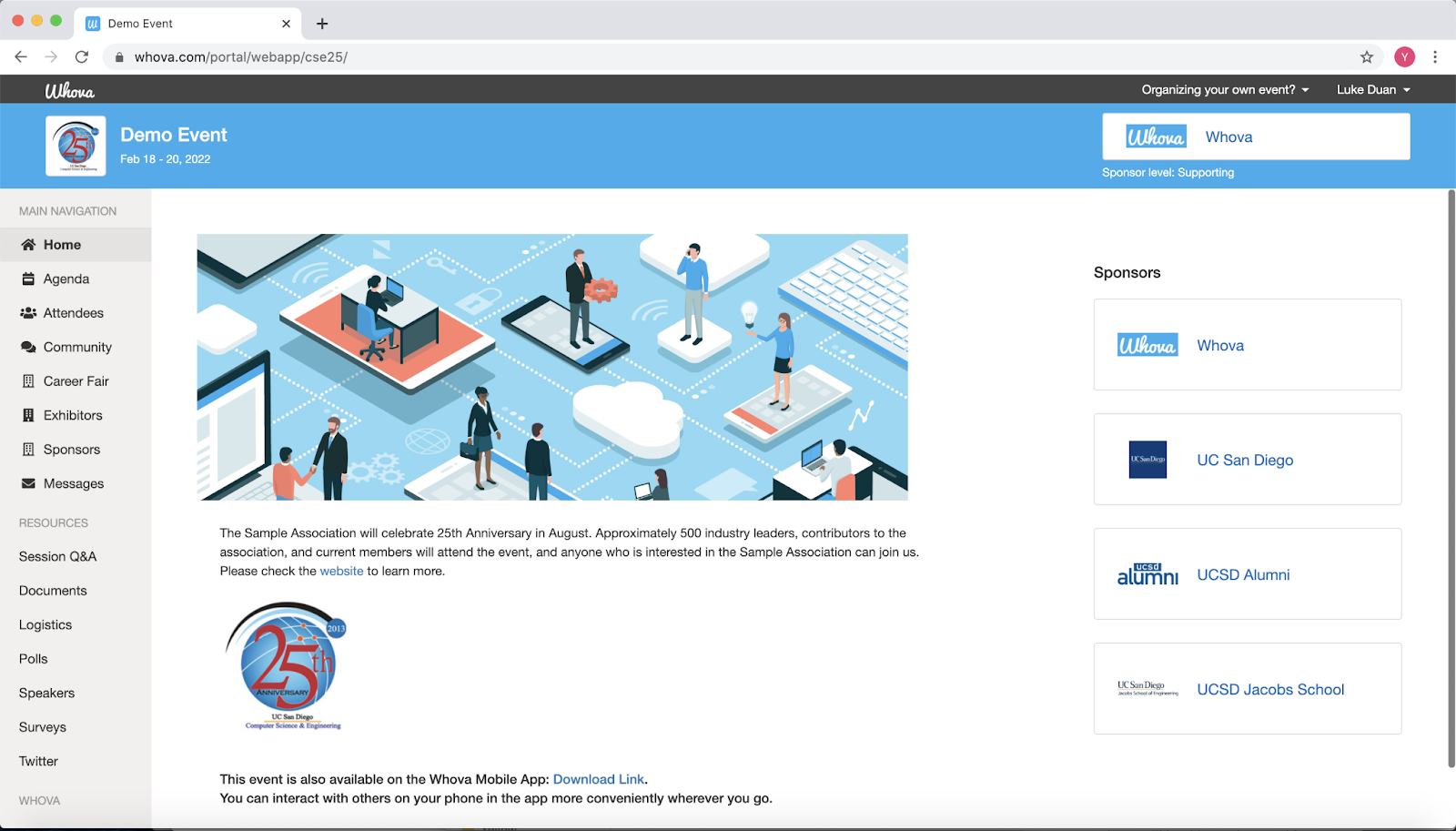 If you are going to be downloading the app on your Android phone, you can simply download it from the Google Play Store.
On the other hand, if you will be using your Apple, Whova is accessible on the Apple App Store.
Whova is best used on your laptop or desktop. To download the software on one of these devices, you can simply visit the Whova website and complete the download prompts on the screen.
The Whova Website
The Whova website is very informative, making it a great place to start if you are thinking about downloading the app.
Here, you will find plenty of additional information that depicts just how useful this app really is.
More so, you will be able to download a demo of the app from the website.
Whova Vs Competitor Apps
There are a few competitor apps that many users compare to Whova.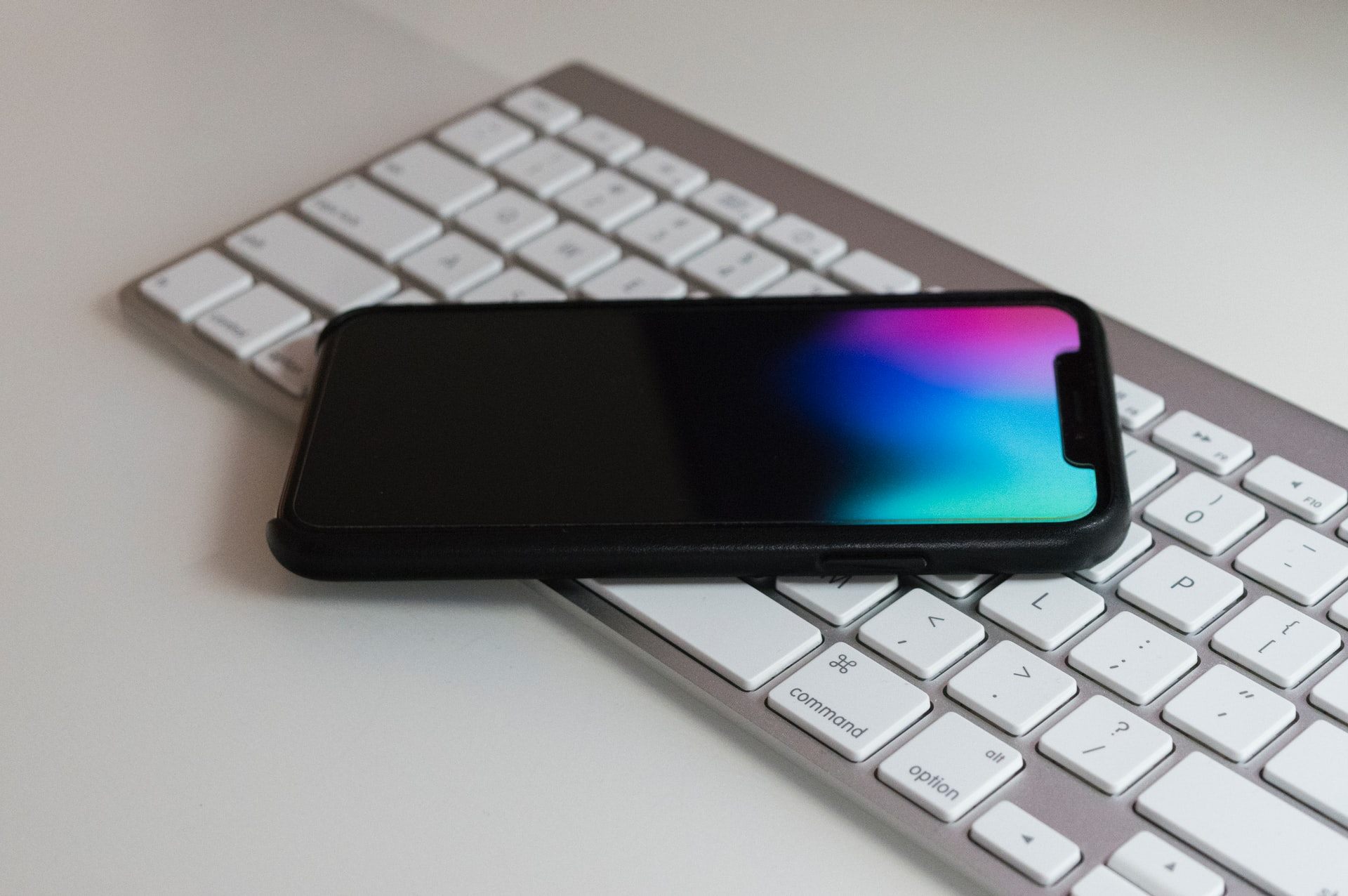 Zoom and Skype are often used to hold virtual video conferences and business meetings. However, these apps are missing a number of key features that make Whova so useful.
For example, they do not include the waiver form feature. Additionally, these apps are not specifically designed for corporate purposes, making their features a lot more standard.
With Whova, your meetings will feel much more professional and business-like, making the app perfect for the corporate world.
The User-Friendly Aspect of Whova
With that being said, Whova is also incredibly easy to use.
The designers paid a lot of attention to the usability aspect of the software, allowing attendees to easily find their way around the app and features.
Who Can Use Whova?
As we have already mentioned, Whova has been specifically designed for businesses. However, with that being said, the app can still be used for everyday conversations and catch-ups.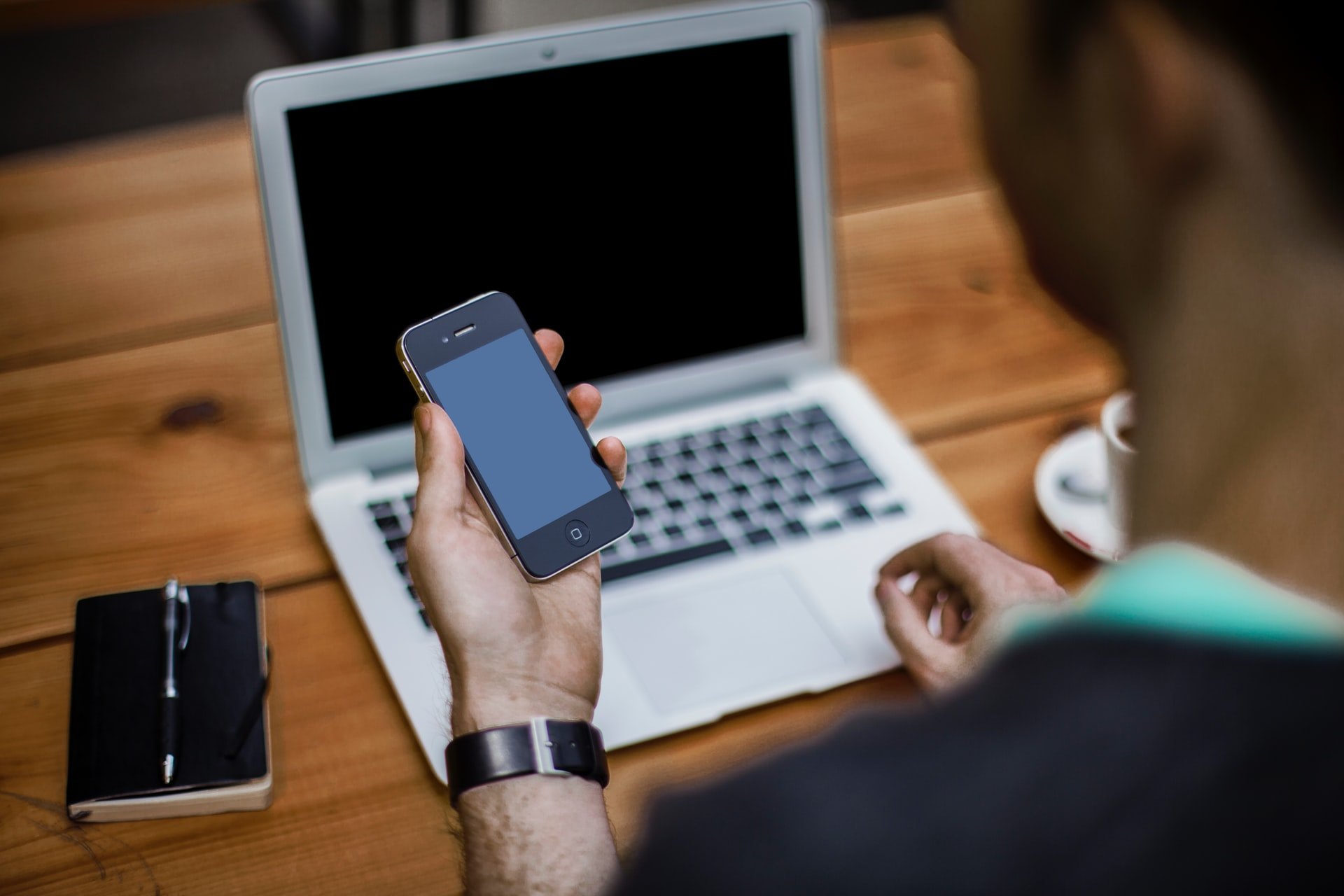 The different features of this app make it incredibly versatile.
For example, the instant messaging feature can be used to talk directly to a friend and to converse with a business partner.
Whova for Businesses
This app is perfect for business workers who need a platform to communicate and collaborate with their colleagues.
The Whova app is very professional and will make planning ahead much easier.
Ratings and Reviews
You can tell a lot about an app from its ratings and reviews.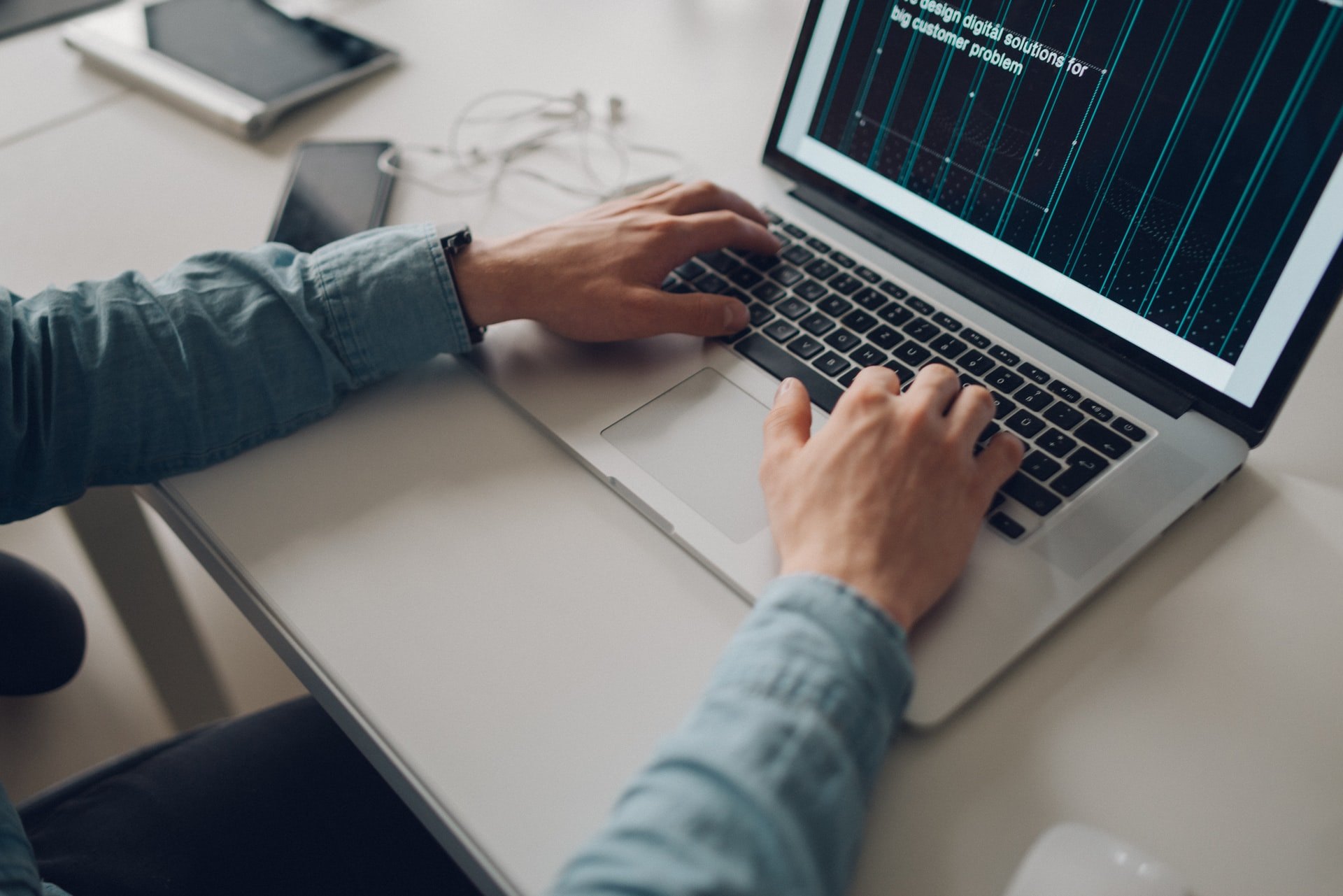 Due to the usability and professionalism of the software, Whova has received stellar ratings from its users.
On top of this, users claim that the price of the app is incredibly affordable, especially for all the features that you gain access to.
Reliable and Effective
Whova is known to be incredibly reliable and effective.
Since the app is often updated, bugs and coding errors are often fixed in no time at all.
More so, the user interface of the app is easy to navigate. You will find business meetings to be much less of a chore with this user-friendly software.
Summary
Whova is a very popular business app that can be used to hold conferences, meetings, and other events.
The app is very easy to use and offers a great user interface. It is also known to be reliable and effective, helping business workers plan in advance.