When I started doing yoga, I watched videos on YouTube to get instructions. While I know that there are many yoga apps out there, the Down Dog Yoga app convinced me to try something new.
Down Dog Yoga is customizable, so it is not intimidating for beginners. In 2020, there were 3,619,045 users who did their yoga training with the app, which is available in 192 countries.
Whether you want to do a few stretches before bed or jump into full yoga sessions, the Down Dog Yoga app has something for you. Read on to discover why it is the highest-rated yoga app on Android and iOS devices.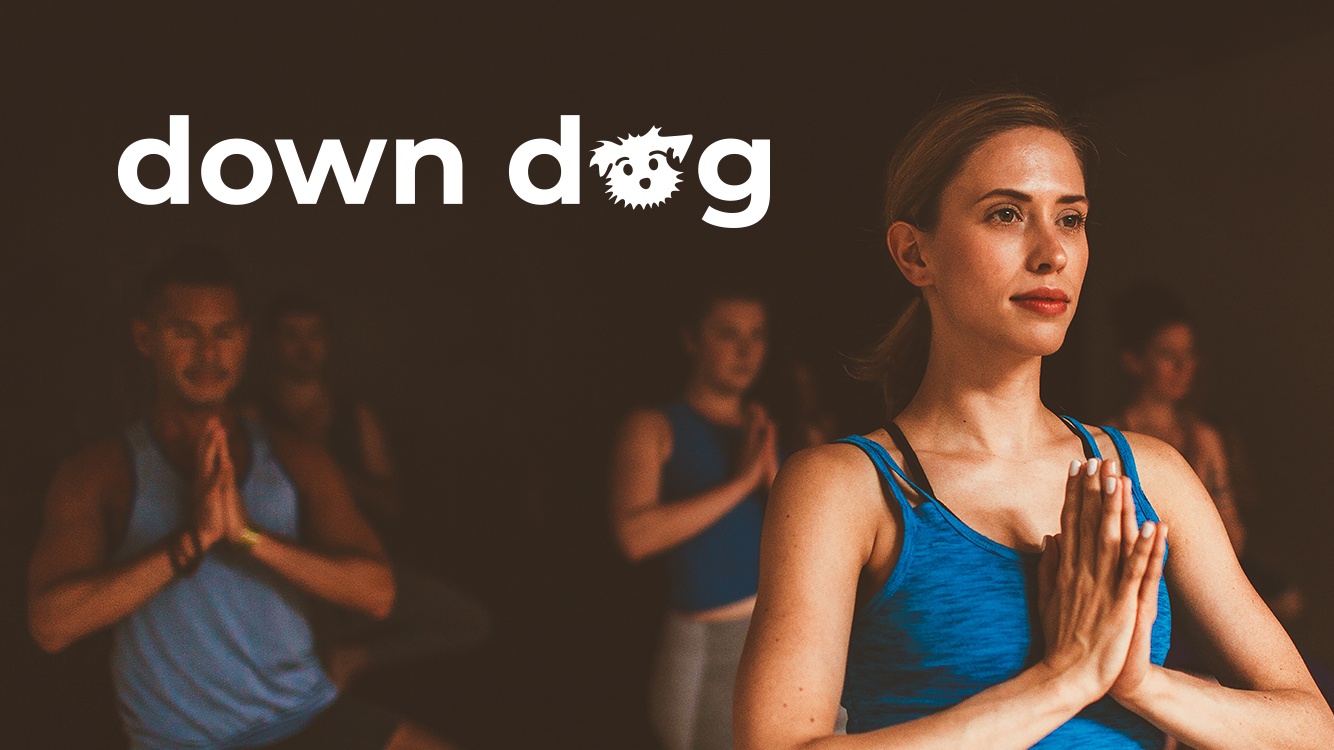 How the Down Dog Yoga App Works
What I like most about the Down Dog Yoga app is that you won't have to do the same workout repeatedly. It is equipped with over 60,000 configurations of sessions.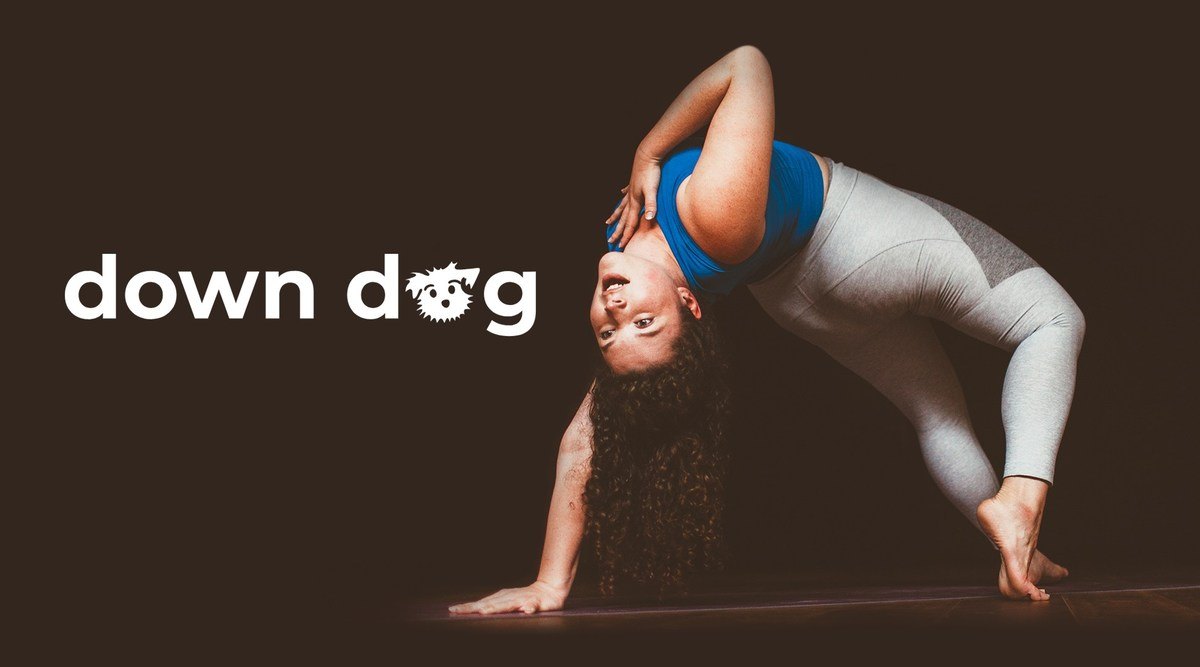 I experience a personalized yoga practice every time I use the Down Dog Yoga app. It is easy to follow along as I choose my own level, time, voice, focus, and music.
After every session, I tap Share this Practice to get a link that I can share with my friends. When they open it, they will receive a pop-up message about the practice. They can tap Yes to save the practice to their Favorites.
I am also able to share my Down Dog Yoga subscription with family members. What's even more fun is I can connect the app to Google Fit, Apple Health, and Fitbit devices.
Subscription Perks
The Down Dog Yoga app can be downloaded for free on both Android and iOS devices. The premium version of its app is $7.99 per month or $49.99 per year. With the paid version, I can customize my settings a bit more.
You can get the premium version in-app through the Apple App Store or the Google Play Store. Subscription purchases give users access to all of Down Dog's apps, including Down Dog Yoga, Barre, HIIT, Prenatal Yoga, and Meditation.
Exciting Features of the Down Dog Yoga App
When I was starting yoga, I thought that the Down Dog Yoga app would be daunting. But its Beginner 1 Level allowed me to practice yoga at home.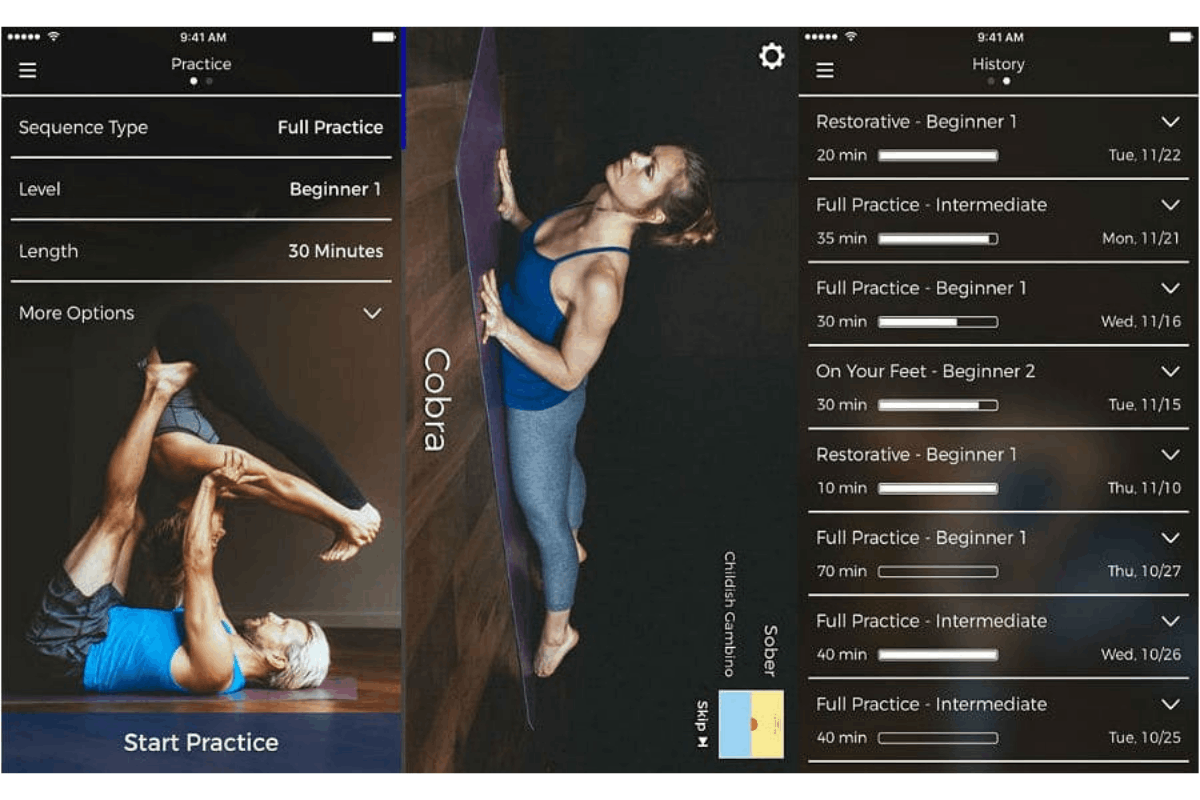 I started my journey in Vinyasa, Hatha, and Restorative yoga. Other practice types in the app are Explore Vinyasa, Hatha, Gentle, Restorative, Yin, Ashtanga, Chair, and Sun Salutation practices.
After work, I go straight to my yoga mat with my smartphone. The Down Dog Yoga app has sessions that can help relieve, stretch, and strengthen back pain. It features Backbends, Back Strength, or Low Back Opening.
Managing the Down Dog Yoga App
With the Down Dog Yoga app, I can explore 20 different practice areas to improve a particular area or mix up my routine by rotating through them.
The app allows me to select from six different yoga teachers. With this, I can choose which voice I'd want to hear for a particular session.
Also read: How to Practice Yoga at Home – Watch the Best Videos with Step by Step Instructions
How to Download the Down Dog Yoga App
The Down Dog Yoga app automatically syncs across devices, including iPhones and Androids.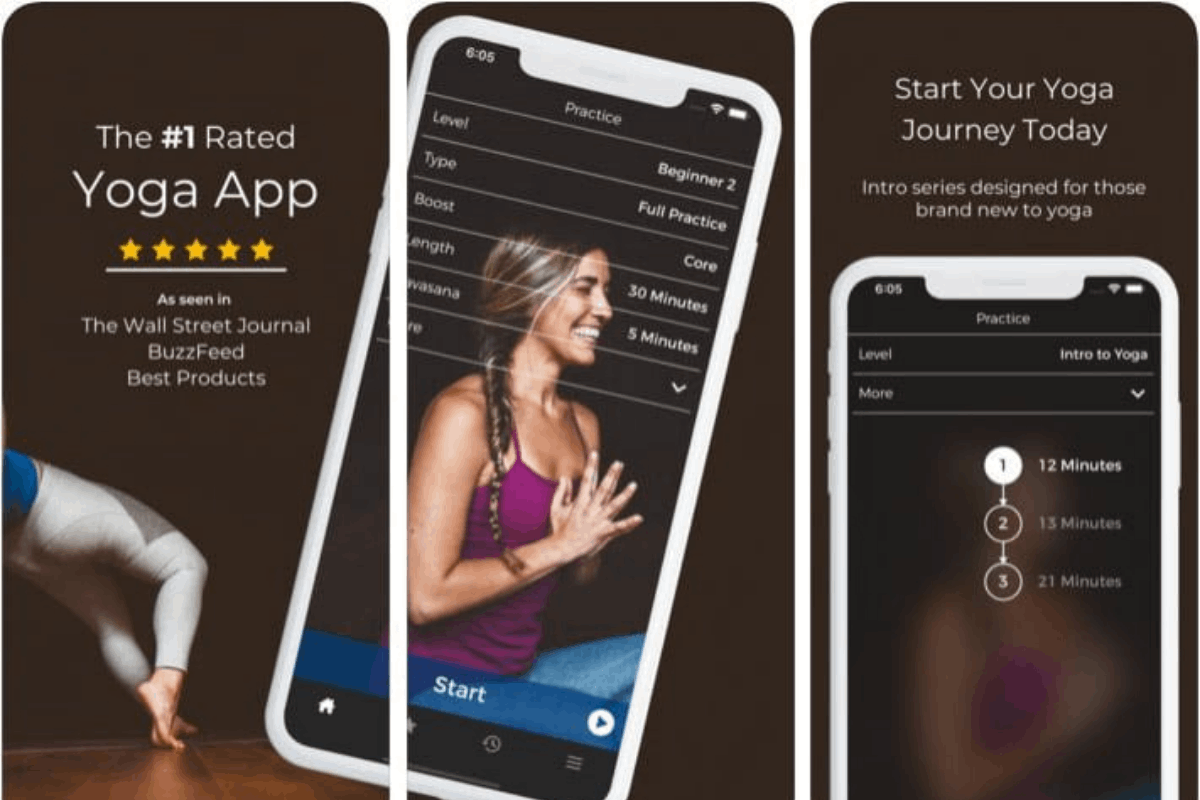 If you're an Android phone user like me, go to the Google Play Store. Type Yoga | Down Dog in the search bar. Once you find the app's name, open it and hit Install.
For iPhone fans, you can download the app from the Apple App Store. Search for Yoga | Down Dog. When the name pops up, tap the Get button.
Once you've downloaded the app, you may want to go to your language setting. You can choose from English, French, German, Italian, Japanese, Korean, Portuguese, Russian, Simplified Chinese, Spanish, and Turkish.
Device Compatibility
The Down Dog Yoga app runs smoothly on Android devices with version 4.2 and up.
If you're using an iPhone, iPad, or iPod Touch, make sure you have version 9.3 or later. If you have a Mac, you need macOS 11.0 or later and a Mac with an Apple M1 chip.
What's on the Down Dog Yoga App's Home Tab?
When I open the Down Dog Yoga app, I am greeted by the Home tab.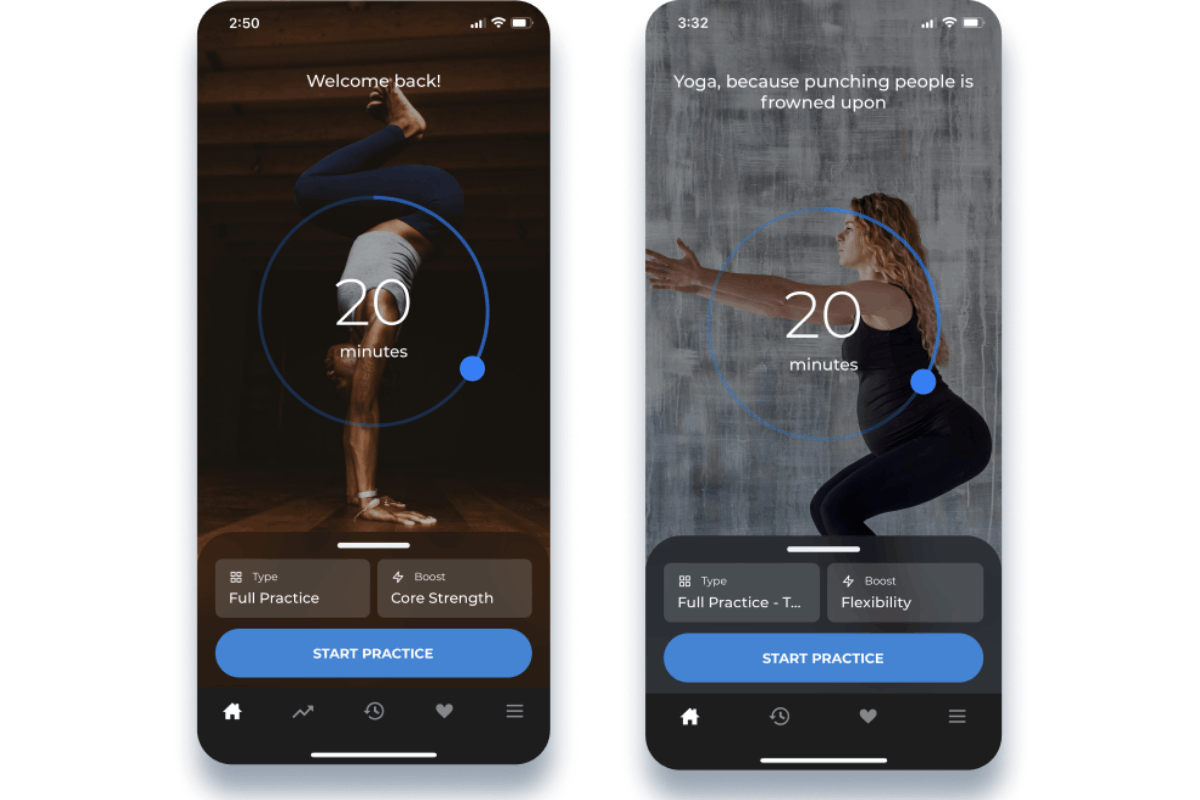 The Home tab is where I can customize my session by type and level. I can also boost the length of the session and duration of the savasana, which isthe rest pose at the end of each practice. I set my boost length to focus on specific practices like breathing, backbends, and neck stretches.
Under the More tab, I can switch the voice from female to male, select the type of music that plays in the background, choose the amount of explanation I want for each pose, the pace of the session, and even the video quality.
Adjusting the Pace of Your Practice
As a user of the Down Dog Yoga app, I can adjust the pace of my practices. When I was a beginner, I would choose to slow down my pace.
To do that, go to the settings view and set the pace to the slowest setting to spend the most amount of time in each pose. When I want to get the most instruction and pointers, I switch my Instruction level to Full Explanation.
Another option is setting your practice Type to Hatha (No Flow) rather than Full Practice. This way, you won't have to do the vinyasa flows or chaturanga. But if you want a more relaxed pace, set your practice Type to Gentle, Yin, Chair, or Restorative.
Also read: Discover Amazing Workouts, Stories, and Recipes on the Fio App
Yoga, Meditation, and Breathwork in the App
Select Level Beginner 1 in the Down Dog Yoga app if you are starting out. You can swipe up in settings view and look under the practice settings.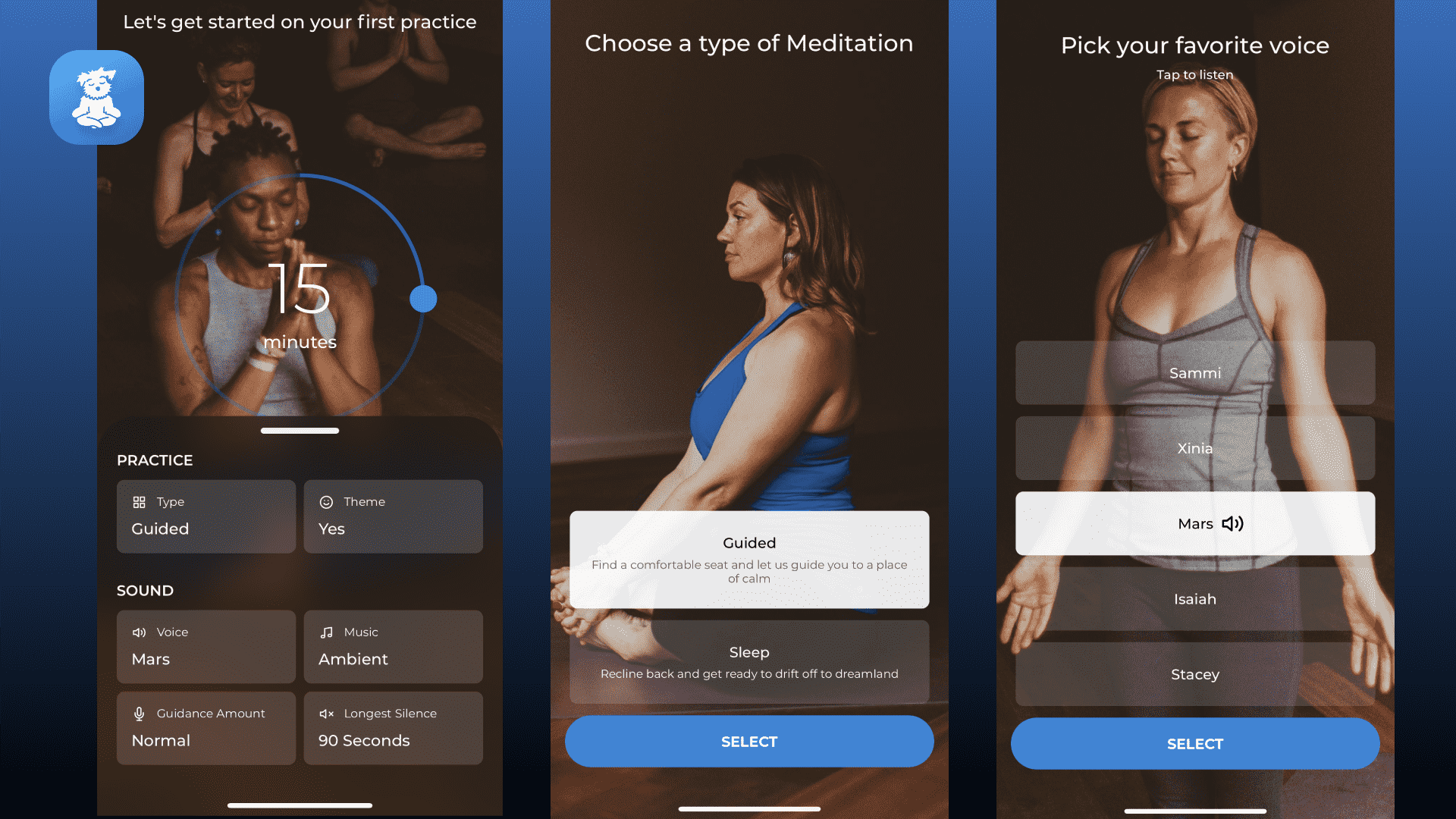 I started out with Gentle, Yin, and Restorative, as these practices allow the longest holds in the poses.
As for my breathwork, I set my Boost to Breathing. I can access breathing exercises at the beginning of my practice and guided meditation at the end.
What Is Yoga Nidra?
When I want to meditate, I switch to Yoga Nidra. It is a deeply relaxing guided meditation that is located under practice type. Just scroll all the way to the bottom.
Yoga Nidra is only available as audio, and you will appreciate setting the Music to Nature Sounds, Brain Waves, Ambient, or Piano and Strings in the app. You can listen to Yoga Nidra with your instruction type set to Full Explanation or Default.
Yoga Nidra is helpful to those who want to have a good night's sleep. After choosing Yoga Nidra as your practice type, go to Boost and tap Sleep.
Also read: Moshi App – Sleep and Meditation
Setting Your Yoga Music in the Background
If I want to change the music style in the Down Dog Yoga app, I swipe up the settings view and tap Music.
When I want to hear the least amount of instruction while doing yoga, I turn down the amount of talking by going to the settings view. Then, I tap on Instruction. After that, I tap Least Explanation and then Silence to receive the least amount of instruction the app offers.
Meanwhile, to change the voice I hear, I swipe up on the main settings page and then tap on Voice. I use the Music/Voice mixing slider to adjust the music and voice volume, which allows me to set the Music/Voice ratio that I prefer.
Playing My Own Music
There are times when I want to play my own music in the background. I switch the in-app music off by going to the settings view and tapping Music. Then, I hit None for the music type.
I can play other types of music through different apps on my device while using the Down Dog Yoga app. However, while the audio cues have the max volume by default on phones and tablets, sometimes this is not enough to overcome the sound coming from Spotify/iTunes/etc.
When this happens, users can use an external speaker to play music or use the web version on a laptop or desktop, with the music turned down in the background.
Summary
If you're looking for an app that can guide your movement, breathing, and inner peace, the Down Dog Yoga app won't disappoint. Its neat interface, easy-to-follow sessions, multiple yoga practices to choose from, and soothing music can help yogis find their flow.
The other features that persuaded me to keep the Down Dog Yoga app on my phone are the ability to save my favorite practices and its compatibility with Google Fit and Apple Health. Almost everything in the app is customizable, from the volume of the voice to the emails users receive.
Spanish version: Yoga | Down Dog – Descubre cómo descargar