Have you ever felt jealous of some of the awesome videos uploaded by your friends online and how some of them look professionally edited? Are you hesitant to try out any video editing software because you feel your lack of knowledge would make you mess up your videos instead of enhancing them?
If your answer is yes to both questions, then we shared the same sentiment before. I have always admired how well-edited some of my friends' personal videos are on social media, while mine always look like they were footage from the Blairwitch Project film. This is until I came across the YouCut video editor app.
This app really changed how I perceived video editing and has given me more confidence in sharing online the personal videos that I make. If you want to know more about this app, please continue reading the article below.
About The YouCut Video Editor App
Features Of The YouCut Video Editor App
How To Download The YouCut Video Editor App
How To Edit A Video Using The YouCut App
How To Add Music And Text To A Video Using YouCut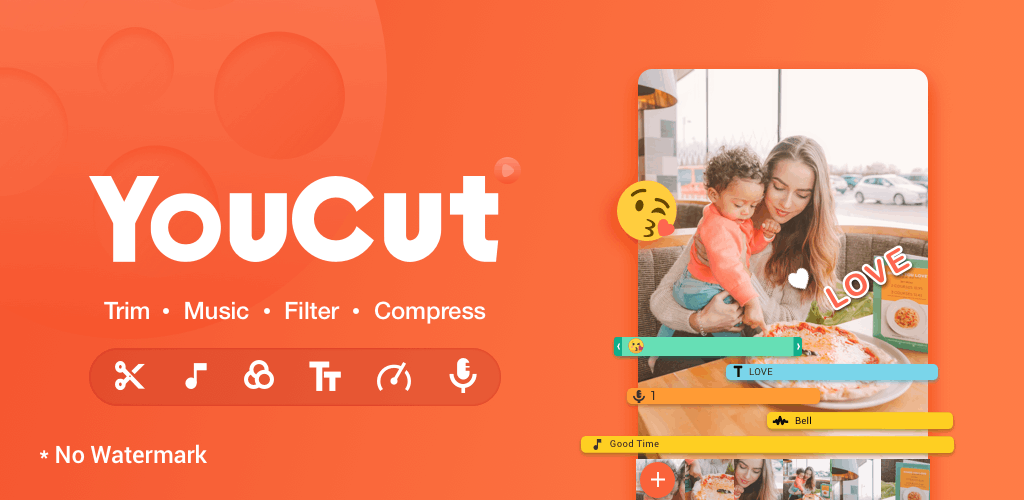 About The YouCut Video Editor App
There are tons of video editing apps that you can find online, but not all of them are easy to use and give decent features without paying for a subscription. For free apps, what annoys users like me would be the amount of ads and the watermark they place on the edited videos.
This is what made the YouCut Video Editor app compelling to me. Not only is it free to download and use, but the features included in its free version are also enough to do some decent editing, and most importantly, it doesn't leave any watermark.
Its interface is also very simple and easy to use, which helped me overcome my hesitation in using a video editor. It also has some royalty-free music included in the app, so I was able to integrate them into my videos.
About The Developer
The YouCut app was developed and published by Chinese app developer InShot Inc. The company has been active since 2011 and has published quite a few apps available on Android.
Aside from YouCut, the apps published by InShot include MP3 Cutter and Ringtone Maker, Video Player All Format – XPlayer, and Photo Editor Pro.
Features Of The YouCut Video Editor App
The YouCut app is considered one of the best video editing apps on Android. As a testament to that, the app currently has a rating of 4.8 out of 5 stars on the Google Play Store based on more than 3 million reviews.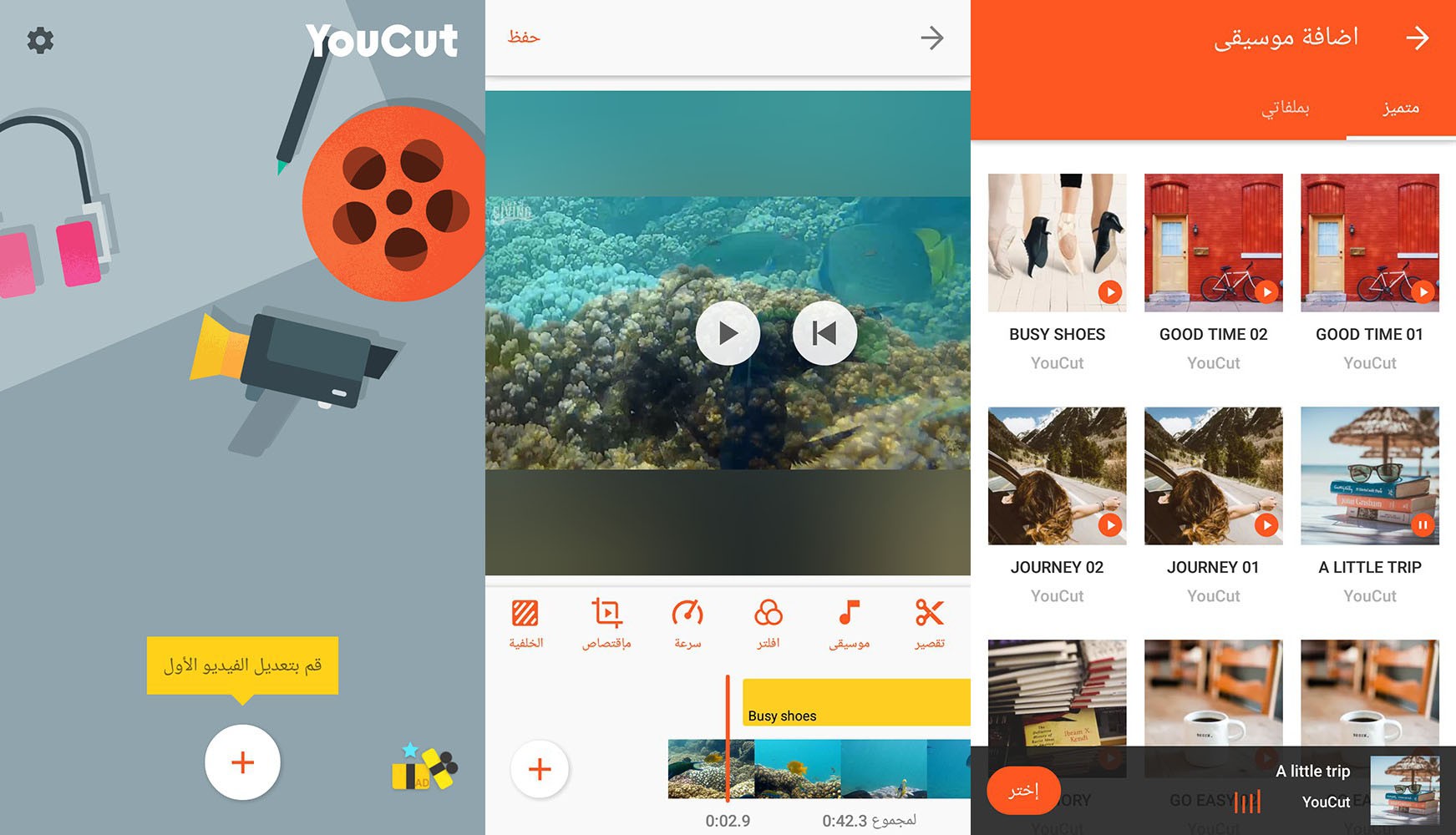 The app has a Video Cutter or Trimmer feature that allowed me to cut and trim video clips however I want. This made it easier for me to edit out any unwanted parts that I captured on video and leave only the things I want to include in the final output.
Since movies are usually made up of different parts of a story, YouCut users can also use the Video Merger feature to join together cut clips or separate videos by using a simple button press.
Other Additional Features Of The App
The YouCut video editor app also has a feature called Video Splitter and Slicer, which allows you to split and slice an existing video into different parts, which you can then rearrange.
I also liked that the app has a Video Speed Control feature, enabling me to speed up the action to make a time-lapse effect or slow down parts of the video to emphasize special moments.
Finally, the Video Compressor and Converter feature give me the option of shrinking a very large file while retaining a high resolution. This is very useful for uploading to YouTube, Instagram, Facebook, etc.
How To Download The YouCut Video Editor App
I'd say that the YouCut app is a must-have tool that should be on your mobile device because not only is it free to download and use, it also has no watermarks, and you won't see any banner ads while you are editing videos. Unfortunately, this app is only available to Android users and not to iOS device owners.
Since the app is only available to Android devices, you will only find it on the Google Play Store. Open it on your smartphone or tablet and search for the app. You will find it under the name YouCut – Video Editor & Video Maker, No Watermark in the Video Players & Editors category.
Once you find the correct app, tap on the Install button to start downloading and installing YouCut.
YouCut Premium And Its Perks
As I mentioned earlier, the app is free to download and use, but InShot also offers a premium version of the app. This version is not only free from watermarks; it's also completely ad-free. The free version still has some ads, but not when you're currently editing a video.
The YouCut Premium has all that the YouCut free version can offer in terms of features, but it also provides additional filters, music, and effects. This additional content is very important when you're doing multiple projects since the limited options in the free version may cause some limitations to what you can do.
Also, I must emphasize that getting the Premium version doesn't cost an arm and a leg! The YouCut Premium only costs $2.99 per year or a one-time fee of $12.99, and you can use it for as long as you want.
How To Edit A Video Using The YouCut App
Once you've downloaded the app, the first thing you would want to know is how to edit a video in the app.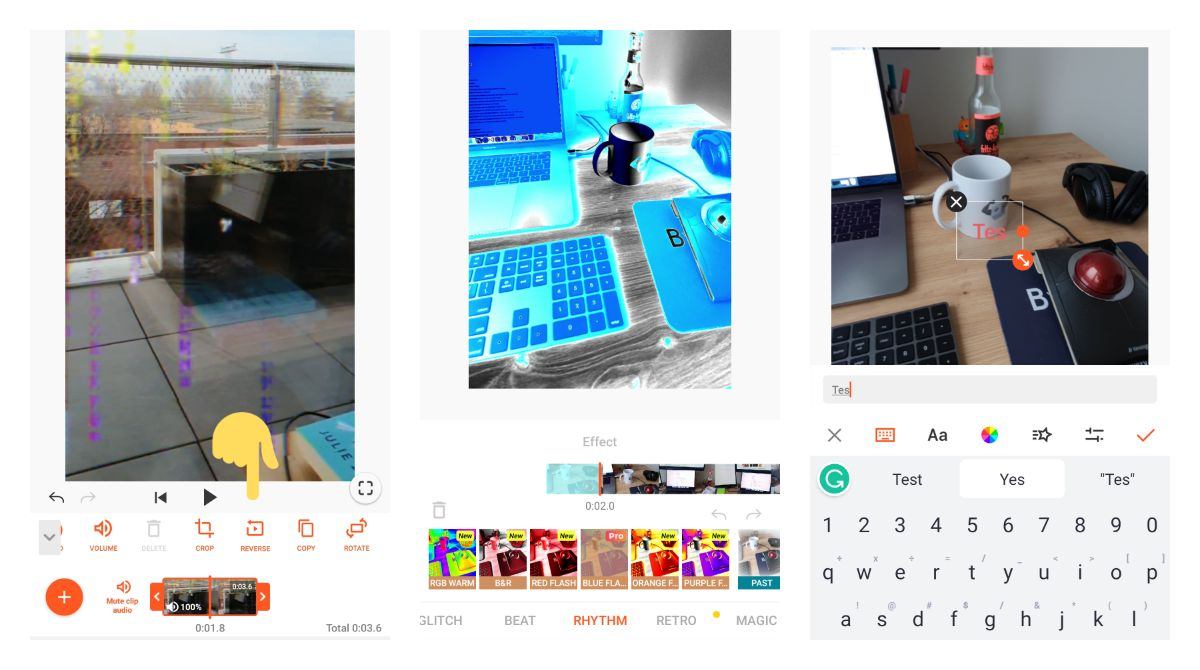 The first step to editing a video is to open it in the YouCut App by tapping on the plus sign (+) on the home screen. Once you tap this, you will have the option to create a New Project or continue with the Last Draft you were working in, which in this case, will be non-existent yet.
Since you'll start with a single video, the basic operations you can do are trimming, cutting, and splitting. You can trim a video by clicking on the scissors icon or dragging the orange arrow to the point that you want to import into the app.
Cutting, Splitting And Cropping A Video
Aside from trimming, you can also choose to cut different parts from the original video, but you can only do up to two parts at once. You can also use the Split tool to cut a video clip in half but keep both parts as separate videos.
Cropping is similar to what you do with pictures by resizing the square according to what part of the frame you want to keep. The app also offers pre-determined dimensions specifically tailored to social media platforms, such as Instagram, TikTok, and YouTube.
Additionally, you can also use transition effects between each clip, but this is not advisable for projects that need to be professional-looking.
How To Add Music And Text To A Video Using YouCut
Adding music and text to videos is my favorite part of the video editing process, and the YouCut app definitely made it easier and more fun for me.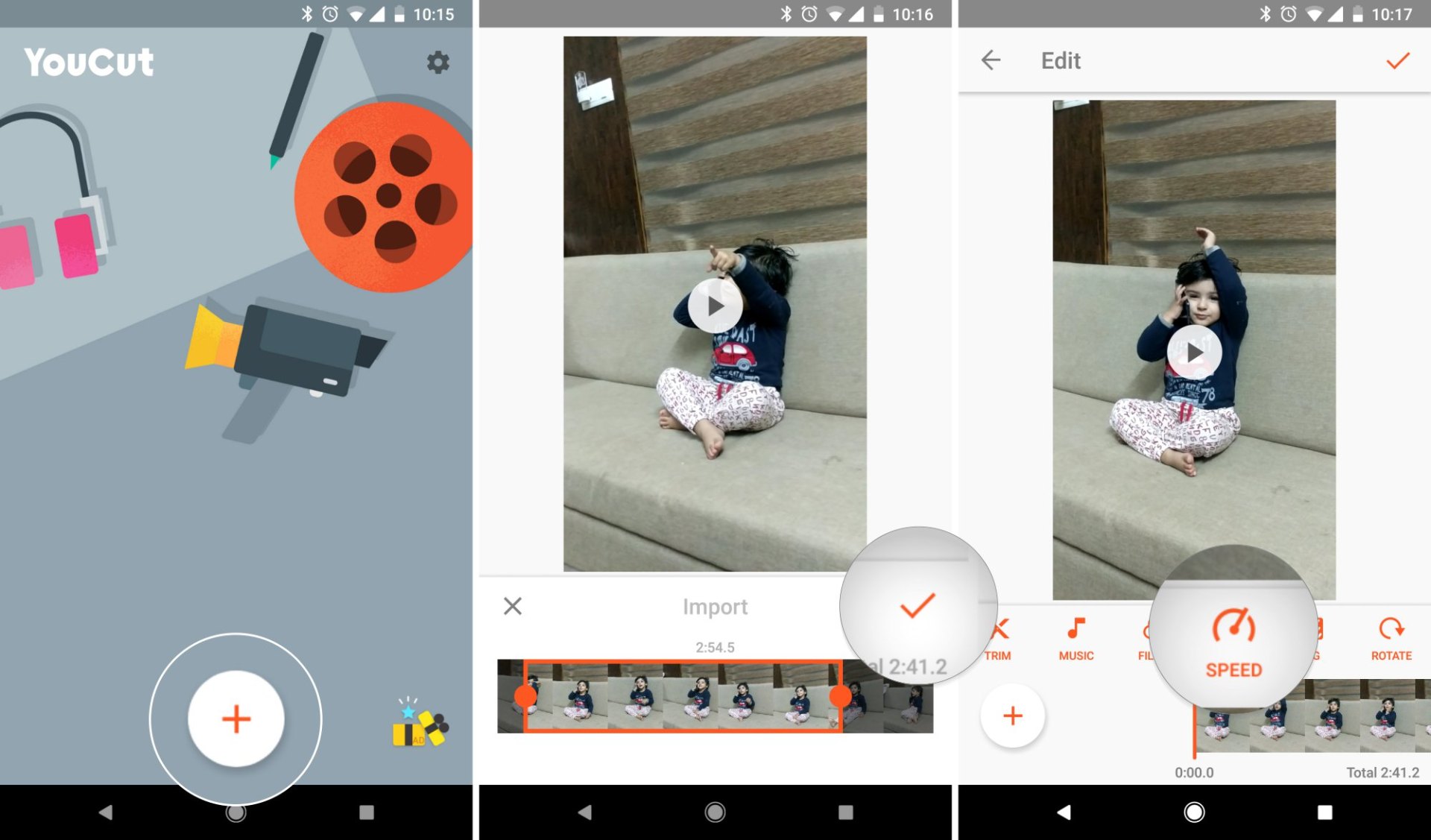 To add music, you need to tap on the point of the video timeline where you want the music to be included. You can use the royalty-free background music included in the app or your own music, as well as fun sound effects such as animal sounds or musical instruments.
If you want to place texts on the video for things like captions and music lyrics, you will do the same procedure as adding music but this time, insert texts instead of music on the selected parts of the timeline.
Keep in mind that there are various text formats and music editing options in the app that you could explore.
Using Filters And Effects
As I previously mentioned, the app also has filters and effects that you can use to further personalize your videos. However, the catch is that the free version only offers a limited number of filters and effects, but you can always get the Premium version for a meager cost.
Filters are tools that can make automatic adjustments to parts of the video to give them a certain look, such as the vintage filter. However, you can also do this manually by using the Adjust tab to adjust color, contrast, and brightness.
On the other hand, effects are more complex and varied than filters, and they can be applied to tiny bits of the video. Examples of effects are Glitch, Beat, Magic and Mirror.
Conclusion
For someone like me who's reluctant to use video editing apps, the YouCut video editor got me out of my shell. It was effortless and easy to use, but I had a lot of fun editing videos on my smartphone. The lack of a watermark on the final product made it appear like I used professional software for my videos.
If you're in a similar situation as I did before, I recommend that you download this app now and try it out. It boosted my confidence in the videos I upload on social media, and I've been uploading more videos now.
Spanish version: YouCut – Aprende cómo descargar