It was not too long ago when I heard about mobile apps wherein I can earn money while using the application. But, of course, in a usual setting, I am the one who usually pays for the app because of subscriptions or other in-app purchases.
As someone who spends more than five hours a day on my phone, I think these apps can at least reciprocate my usage time on them. One of the most popular apps where people earn cash is the Cash'em All app.
It is proven to be a legit application that provides payouts to users. Learn more about the Cash'em All app and how to earn money using the mobile app. Check also how to download the app on your phone.
Cash'em All
Earning On Cash'em All
Collecting Coins On Cash'em All
Inviting Friends On Cash'em All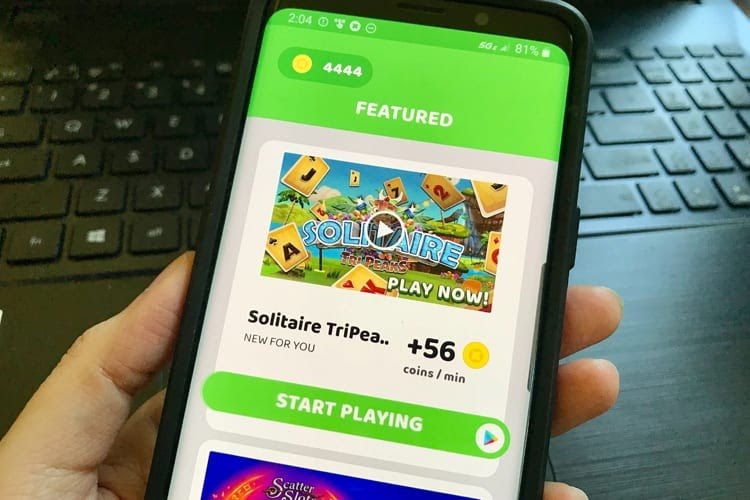 Cash'em All
I have heard many adverse reports about apps that do not have good payout schemes, or sometimes they do not allow any payout. It is why I am apprehensive about trying those apps that offer earnings to their users while using or playing on the app.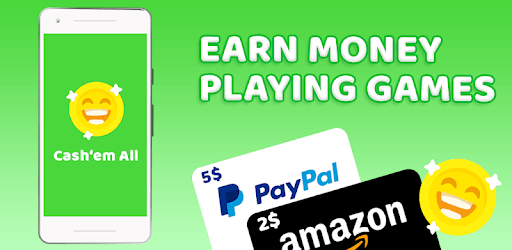 But, a certain app called Cash'em All piqued my interest because, among the negative feedback on the other apps, it has a steady number of new users. The downloads are continuously rising, and I wondered why. The numbers serve as proof of how trustworthy the app is.
At a glance, the Cash'em All app is a unique mobile application wherein users can earn money just by using the app, specifically playing games on the app. When users play on Cash'em All, they earn coins that are redeemable as actual money or as a gift card.
The payout happens on PayPal, and the gift cards can be used on different online and physical stores like iTunes, Amazon, Starbucks, and many other participating stores. Who will not be enticed with this offer? This is why I immediately installed the app to see what I can get from it.
Cash'em All Mobile App
The mobile app is relatively new as it was only launched in the first quarter of 2021. But, a few months after, Cash'em All recorded over ten million downloads all over the world. Numbers do not lie; it just shows the perks of the app.
At present, Cash'em All is only available to be downloaded on Google Play Store. You have to search for "Cash'em All: fetch rewards, gift cards & money." After finding the app, you have to click the install button, and then you can start with your adventure on Cash'em All.
Some people might be wondering if the app is entirely free, which is a valid point because it was my first thought. However, Cash'em All is indeed free in all aspects, from downloading to using. There are no subscription plans nor in-app purchase options.
Earning On Cash'em All
As I mentioned, people must not worry about paying for something on the app because it is completely free. The reality is that Cash'em All is the one paying us, users, just by using and playing it on the application.

The app's main goal is to offer an opportunity to individuals who can spare time using the app to earn real money. For people like me who spend hours playing on my phone, I might try the app to earn money while having the pastime that I like.
Yes, it isn't easy to believe that by playing games, I can earn money. What happens on the app is that I can choose the game that I want to play, and it has a unique rate of usage to earn coins. As a user, the goal is to collect as many coins as possible.
These coins are convertible to real money and gift rewards. The conversion varies from place to place, so I suggest that users keep playing because one thing is for sure: the more coins, the larger redeemable real money or better gift rewards.
Setting Up The Cash'em All Account
After installing the app, Cash'em All explains the Terms of Use. As a user, I find this crucial because I need to know what information the app will use to play on Cash'em All. The app mentioned the registration data, installed apps (use duration), etc.
Like any other apps, Cash'em All asks the users to either sign-in on a previous account or sign up and create a new account. So, I signed up using my email address and created a password. The other information asked by the app is my gender and age.
The last step in setting up an account on Cash'em All is granting permission to the app to access my usage data. It is vital in the setup of the application because it is the way for the app to detect my play hours.
Collecting Coins On Cash'em All
The primary goal of users is to collect as many coins as possible because it is convertible. All new users of the app receive a welcome gift in the form of coins. I received 9444 coins, but I do not know whether it is the standard welcome gift because I read that it varies from user to user and country to country.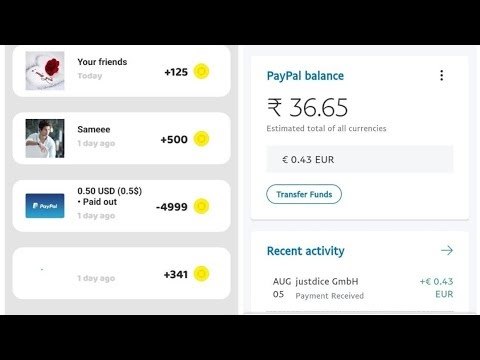 The focus is on collecting coins by playing games that I can see on the app's home screen. Cash'em All usually list the available game apps that can be played and recorded to collect coins on the "Featured Tab." Note that these games constantly change.
There is always an update on the list because Cash'em All can add new games and remove games. So I have to be mindful of these games by monitoring them on the "My Apps" tab that tallies my installed games. When a previously installed game is gone, it only means the team removed it.
Moreover, the rate of playing time to the equivalent number of coins that can be collected is clear on the app. Of course, some games pay more coins every minute, but it varies among the available games. The games also have a direct link to Google Play Store for convenience.
Payout On Cash'em All
It is rare to find an app committed to what it promised to the users, and Cash'em All is one of the rare ones. The payout is easy because I have to connect my PayPal account to my profile. After all, this is where the real money is sent from the conversion of coins.
The gift cards vary depending on the location or country of the users and the partnership that Cash'em All has with local stores, establishments, or online stores. I can have a payout anytime I want as long as I meet the required number of coins. I can constantly check on the "Payouts" tab to view my current coins.
Initially, I wondered how it is possible that the app is paying the users and not the other way around. I learned that some of the games on the app are usually in the process of development, so it is like beta testing. These game developers pay commission to Cash'em All, which the app shares with its users.
Inviting Friends On Cash'em All
Collecting coins and redeeming real money or gift cards are not the only thing that users can do on the app. Other features can boost my coins on Cash'em All. The first way to boost my coins is by inviting a friend to use the application as well.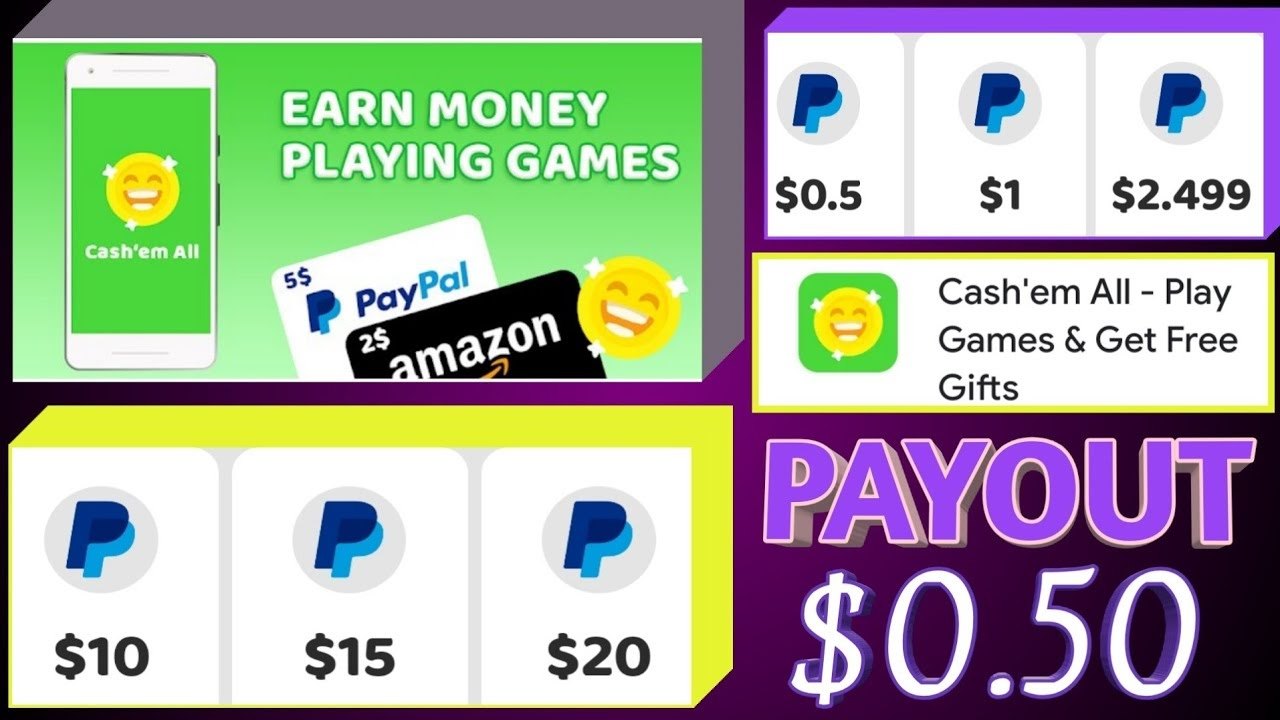 Cash'em All offers 250 coins for every friend that I will invite to install the app. Sharing the app is easy as there is a specific button on the "Profile" tab that says "Share via Facebook." Since I have an active Facebook account, I took advantage of it to ask some of my friends who might be interested.
After posting the invitation on my account, I immediately received some messages from my friends asking whether the app does give the payout to its users. So it is my chance to explain to them that I already had several payout transactions on Cash'em All.
Once my friend accepted the invitation to use the app, we automatically had the perk of receiving 25% of each others' coin earnings. So it means that the friends that accept the invite, the easier it will be for me to earn more coins. So it is like we are just helping each other out.
Some Tips On Using Cash'em All
For months of playing and using the app, I discovered some tips and techniques to help users enjoy Cash'em All better. First, it is important to be mindful of the games that you are playing because, as mentioned, the app constantly updates. Therefore, there might be times when the coin rate will also be altered.
It is a given that the higher the coin per minute rate, the more time we should spend playing that game. However, through time, the rate changes, and the app detects your usage, so they might deliberately lower the rate if the users keep playing one game.
Trying other games will not cause harm, so I suggest trying other available games on the app. Lastly, make sure to process your payout before uninstalling the app. There are some reports that users lost some coins or, even worse, they lost all of their collected coins.
Conclusion
It is interesting that a mobile application like Cash'em All exists because it pays the users real money or gift rewards just by playing the available games. Moreover, users have reported that their payout transactions are legit and successful.
In summary, the Cash'em All app offers its users a way to earn money while spending time playing games on their phones.