If you are a Chase bank customer looking to bank more conveniently, the Chase Mobile app is a mobile banking app with all the features you need.
The Chase Mobile app lets you perform basic tasks like paying your bills and reviewing your transactions to exclusive ones like the rewards program and credit score monitoring features.
Find out more about the Chase Mobile app, its main features, how to download it, and more below.
Manage Your Account With the Chase Mobile App
Get Insights on How You Spend Your Money
Check Your Credit Score and Learn How to Monitor It
Keep Your Money Safe
Get the Support You Need
Manage Your Account With the Chase Mobile App
Mobile banking is the most convenient way to complete banking transactions nowadays. It lets account holders bank without having to go to the nearest branch and wait in line to see a teller or use an ATM.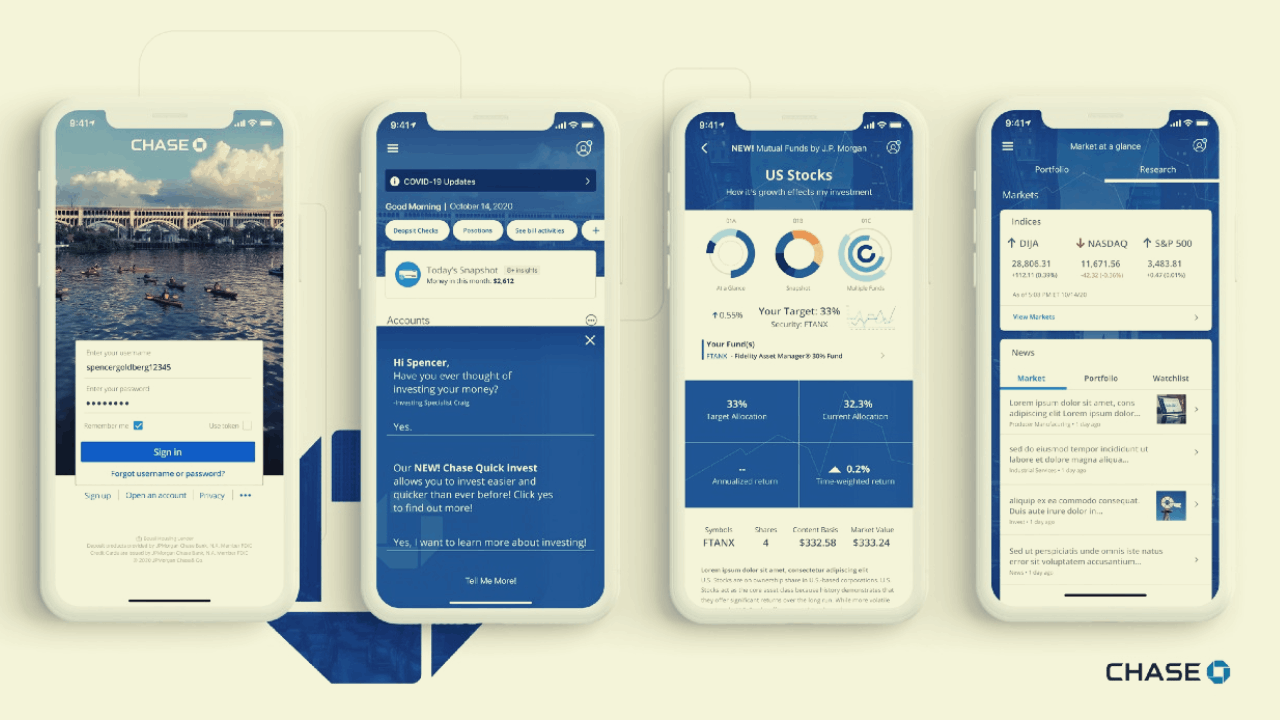 With the help of the Chase Mobile app, you can now review all of the activities within your account whether you have checking, savings, and even your home account.
You can also conduct different transactions such as deposits, transfers, and withdrawals all within the app. You can even manage all of your investments from J.P. Morgan within the app. Get commission-free trades and use the portfolio designed by the app to reach your financial goals.
It is a solid banking app that is used by millions of people and it should be your go-to mobile banking app if you have a Chase account.
Gain Access to All of Your Chase Cards
Most mobile banking apps only allow a single account per app. This can be quite a nuisance if you own several other cards from the banks. Fortunately, the Chase Mobile app gives you access to all of the Chase cards that you own within the app.
Whether you have a business or consumer cards, you can switch through all of these cards with ease and manage them accordingly. All of the cards within your account are safely secured and only you can access them.
Even if you have auto loan or mortgage accounts or the usual savings and checking account, all of it will be accessible and available the moment you sign in to the app.
Get Insights on How You Spend Your Money
One of the most important features found in the Chase Mobile app is Today's Snapshot. In this feature, you get to use a tool that allows you to see your daily spending insights which will provide you with data on your spending.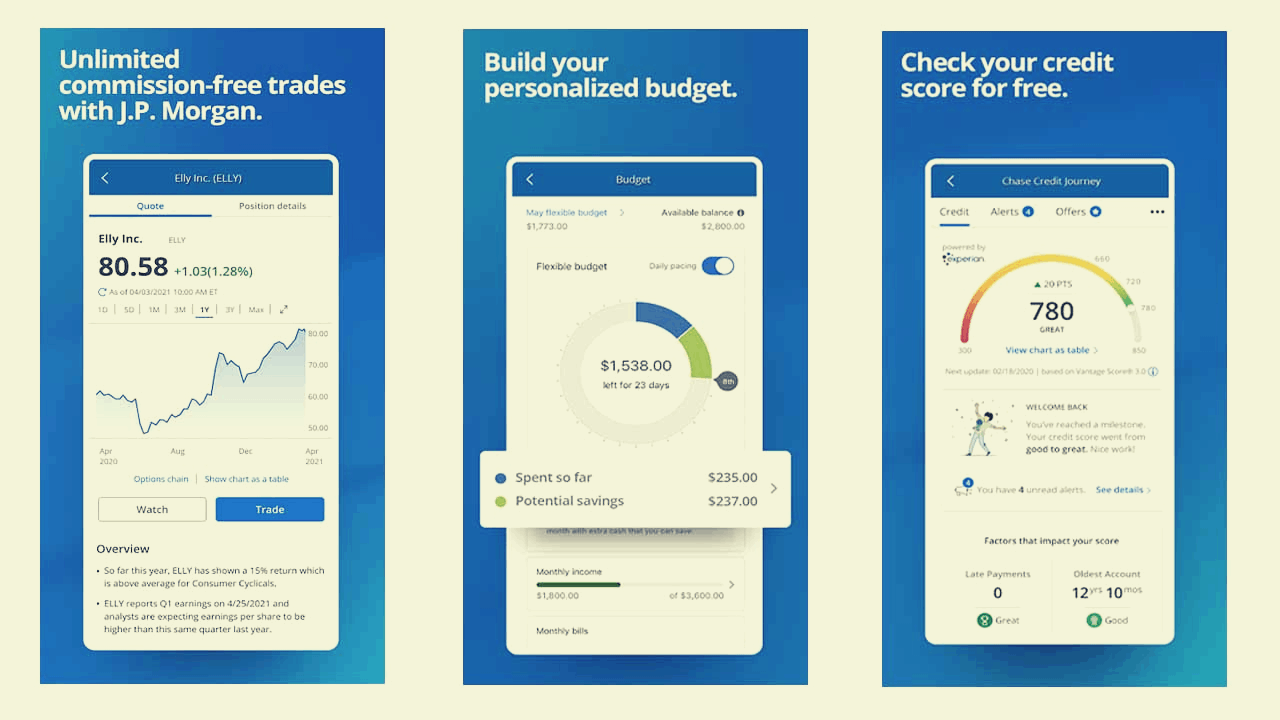 This will go hand in hand with your budget now that you know your financial capabilities. You get to see your credit and debit card usage through a line graph which will tell you how much you have been spending for the day.
You also receive a breakdown of all your spending by categories like shopping, travel, groceries, and many others. Within this same feature, you also see how you've been using your credit card as well as how many times you have checked in with Snapshot for the week.
Having a spending insight lets you know which areas you need to work on so you can create and meet your monthly budget.
Learn How to Budget Your Finances
A big part of having a budget is learning your spending trends and monitoring your transactions. The Chase Mobile app offers all of these features within the app. It makes it easy for you to see where your money goes and how you can keep an eye out for charges.
By then, you can solidify your budget and ensure that all of the transactions are well within your given budget. You can set a budget and track all of your credit and debit card transactions.
The Autosave feature is also a great way to help you grow your savings so you will never have to worry about setting aside your money for rainy days.
Check Your Credit Score and Learn How to Monitor It
Most mobile banking apps today have some form of credit score monitoring. Chase Mobile also has one but what makes it different is that it offers a lot more than just letting you know about your credit score.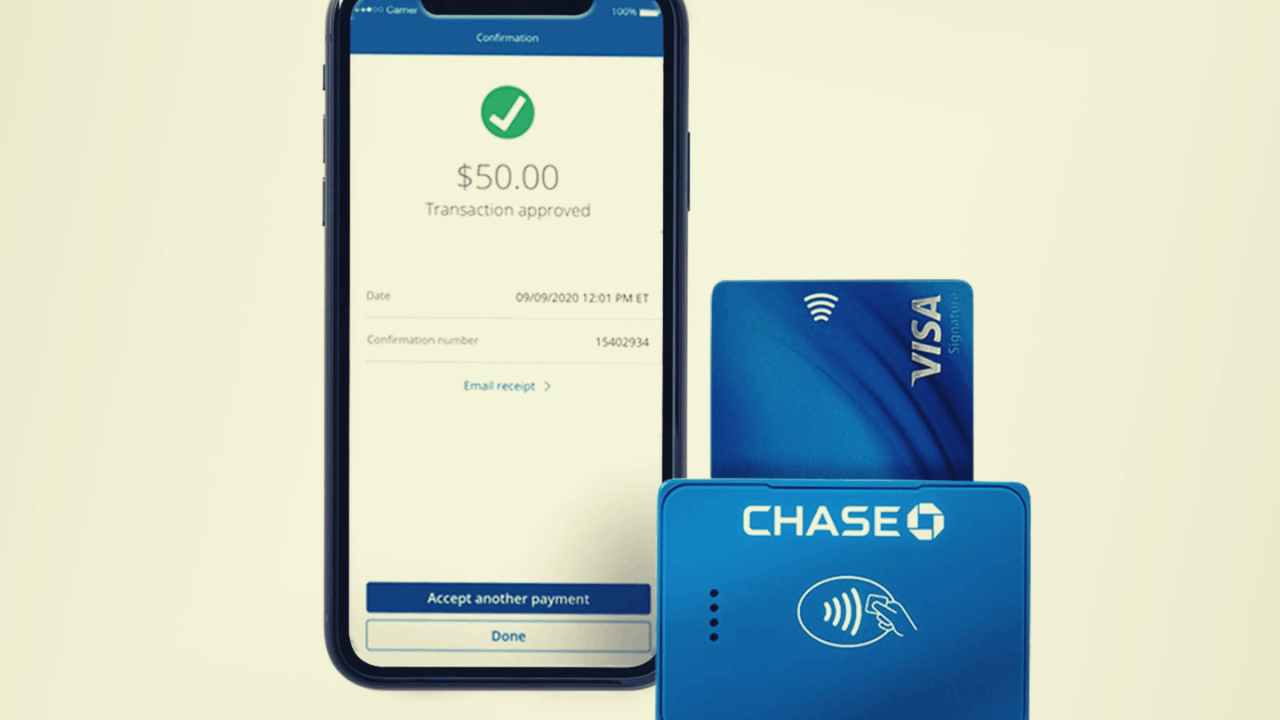 This feature helps you understand your credit score and why you have a such score in the first place. It also provides you with the factors that affect your credit score through the data that it has received in order for you to build better credit.
In this feature, you also get to see how your credit score fares against others while also allowing you to see an updated score weekly. You can track your overall credit balance as well as your credit card utilization.
You can view the complete history of your credit score from the moment you signed up to the latest entry. And the best part about this is that the Chase Mobile app offers this feature for free.
Track and Redeem Chase Rewards
Apart from all these features, there is one more offer within the app that you should be excited about, especially for credit cardholders. The Chase Mobile app has the Chase Ultimate Rewards feature where you can earn rewards and redeem points.
You can earn points by using your credit cards and when you have collected enough, you can redeem those points for many rewards. These rewards are updated so it is best that you check them out on the app.
You can also use the points to book your next vacation all within the app. Make sure that you always use your credit card so you can earn reward points to use on the app.
Keep Your Money Safe
When it comes to banking transactions, we always want to feel safe and secure. This is why the app has security features to keep you safe.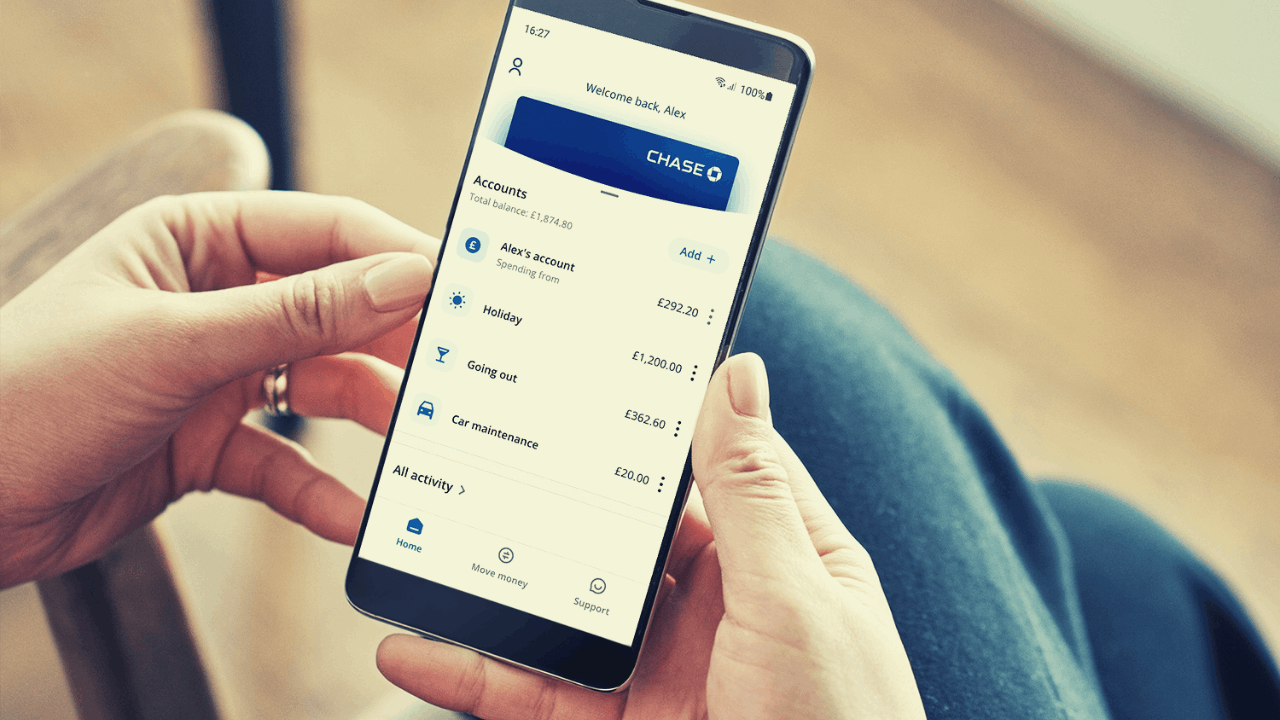 To log in, you can either enter your username and password or you can choose to use your fingerprint to provide extra security to your account. Set up fingerprint login on the app as it also allows for faster login.
The app also automatically logs you out if you are inactive for a certain period. This should help protect your account in case you forgot to log out. If you do misplace your card, you can access the app and have it locked until you receive word on its whereabouts or if you want it replaced.
The app also lets you know if the account has unauthorized transactions. All these security features are the bread and butter of the Chase Mobile app.
Make Payments With a Few Taps
Of course, you wouldn't use a mobile banking app without a feature that allows you to pay your bills. The Chase Mobile app lets you pay your credit card bills.
You can either pay manually or set up a schedule based on your due date so that you don't have to worry about missing your payments. You can also connect your other bank accounts so you always have a choice on your payments.
You can even set up notifications so you will be notified of any transactions done on your behalf.
Get the Support You Need
We all know that banking can be a stressful experience. Fortunately, the Chase Mobile app features one of the best support systems that you can find. You can easily speak to a bank representative on the app without having to go to the bank.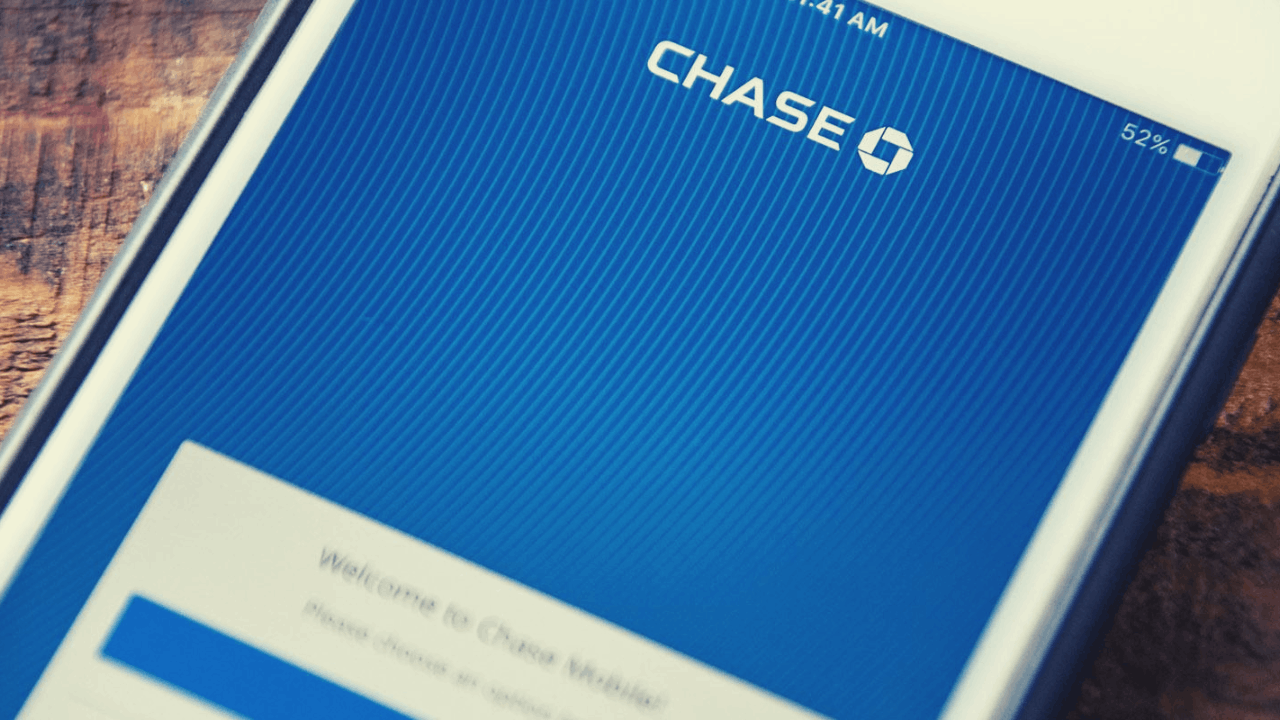 If you wish to do so, you can always schedule a meeting with a banker through the app as well. Those who are looking for the nearest Chase branches or ATMs will also be able to find one through the app.
Just make sure that you enable Location permissions first before you use this feature. Lastly, you also get 24/7 fraud monitoring if there is any unusual activity on your account.
You are always secured and you get the support you need when you have the Chase Mobile app on your side.
How to Download the Chase Mobile App
With all these features, you might be wondering if the Chase Mobile app offers all of them for a fee. The Chase Mobile app is free to download and free to use.
All you need to do is to download the app from the Google Play Store for Android devices or the Apple App Store to use on iOS mobile devices.
Conclusion
The Chase Mobile app is a very solid mobile banking app that has a lot of useful features suited for its customers. The fact that these features are all available for free makes it more appealing to people who want to manage their accounts, get useful tips on budgeting, check their credit scores, and more.
Go ahead and download the Chase Mobile app today and experience the difference.