With the regular job market going awry because of the global pandemic, I found myself desperately searching for alternative sources of income. However, I did not know where to start. Blogging? Making videos for YouTube? Or, to take the game higher up a notch, investing in stocks?
After almost a month of pouring through articles and videos on making extra cash through mobile apps, I came up with this list of the top 10.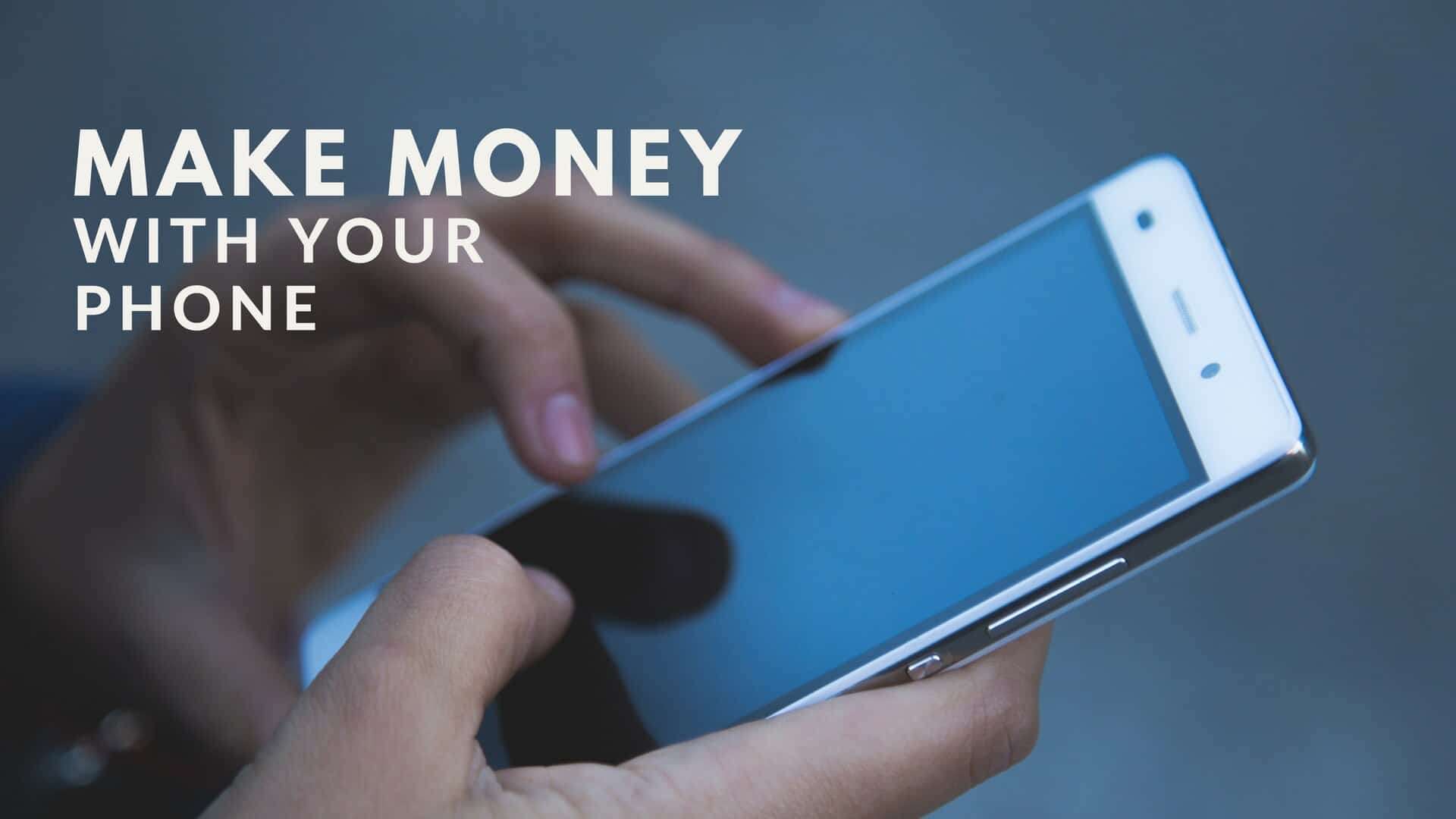 Survey Junkie
Did you know that you can earn money by sharing your insights on different products? This is exactly how survey-taking apps like Survey Junkie work. Using the app, you can fill out surveys and earn points in return. Points can be redeemed as cash using PayPal or through electronic gift cards.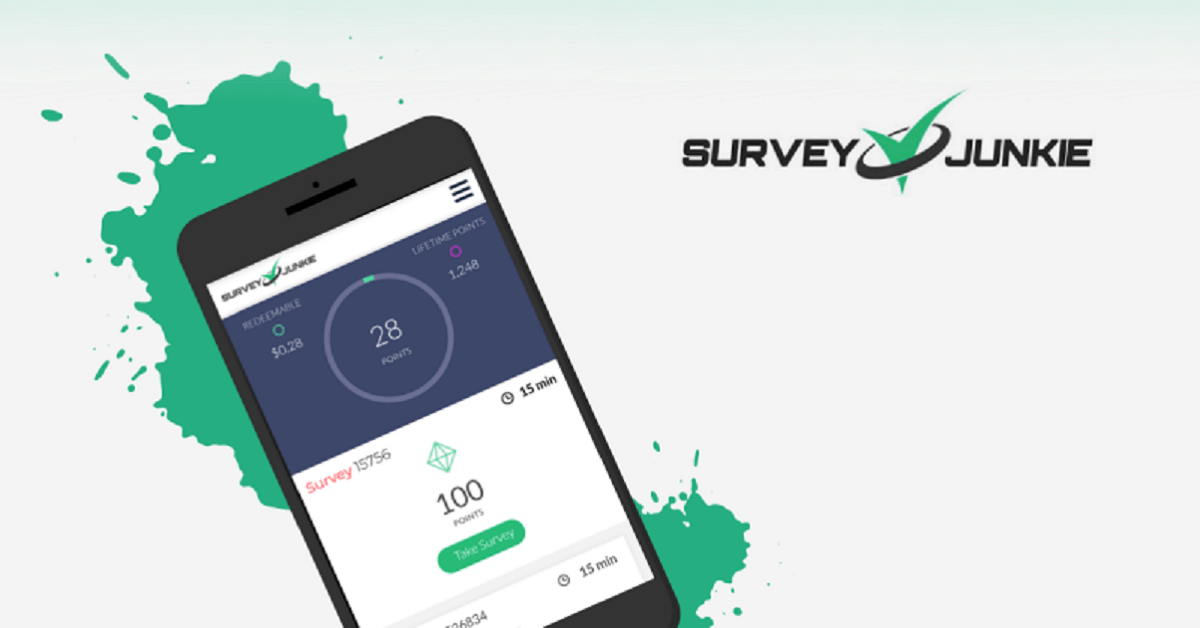 One of the app's best features is the top brands that its gift cards belong to, which include Amazon, Sephora, Starbucks, and so on. And the best part is that the app is completely free to use.
The top benefits of the app include an easily accessible user interface and an all-inclusive dashboard. It presents surveys that are tailored according to my app profile and displays the estimated time to complete a survey. The app ensures that all answers remain anonymous.
Robinhood
One way to earn passive income is through investment and for that Robinhood is the perfect app. With Robinhood, you can invest in over 7,000 stocks and mutual funds. It is commission-free, has diverse investment avenues, and offers you free stock the moment you sign up!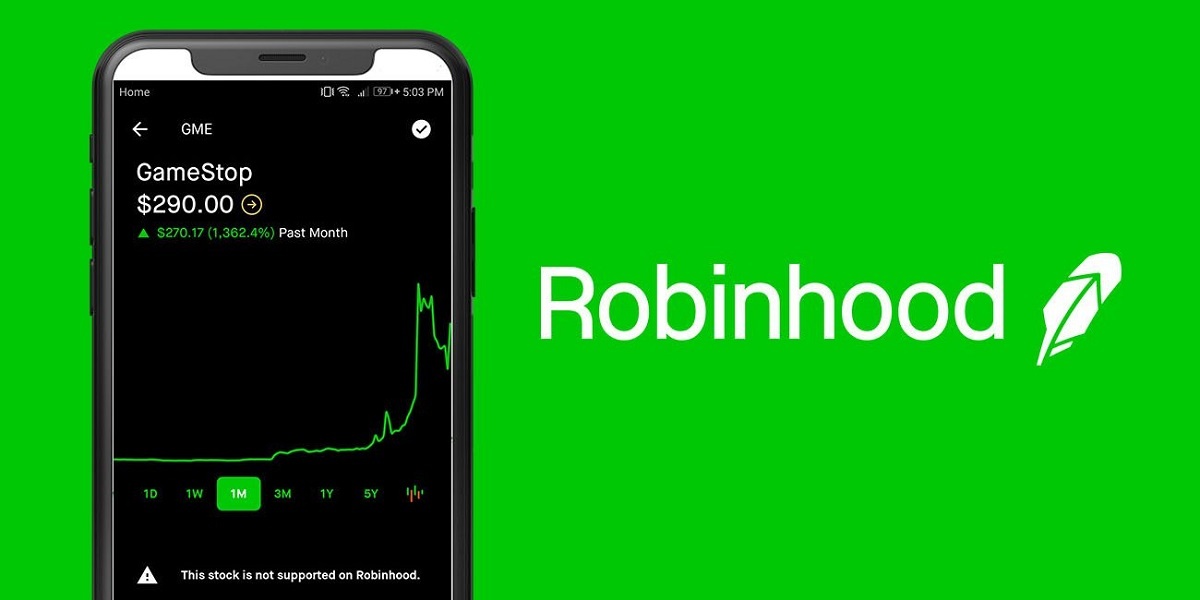 Using the app, you can invest securely in not only stocks but also ETFs, mutual funds, and even cryptocurrency. The basic version of the app is free but the premium version called Gold Service is priced at $5 a month.
The top benefits of the app include trading and investing in real-time and having instant access to the cash earned. With a simple user interface and the ability to open an account with zero balance, I think Robinhood is the perfect investing app for beginners.
StepBet
Ditching the snooze button and going on a walk can seem far-fetched but what if you could get paid for it? As unbelievable as it may sound, StepBet tracks the number of steps you walk and rewards you with points.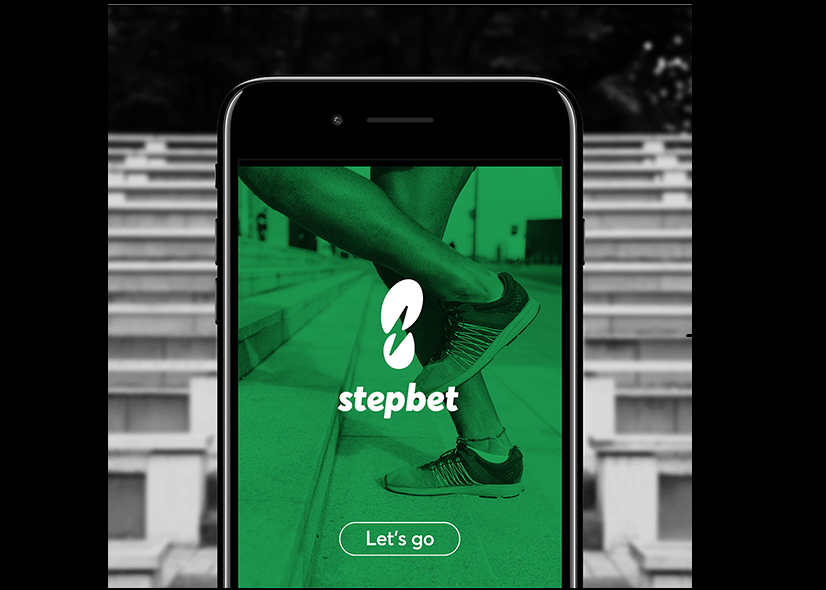 The benefits of StepBet include accurate tracking of steps by connecting to your personal activity trackers. It works for Google Fit, Apple Watch, Samsung Health among others.
My favorite feature of the app is the ability to set unique and interesting steps goals for myself instead of a set routine. The app also offers a warm-up week for beginners to get accustomed to it before placing bets.
Acorns
Why spend your spare change buying candy from the cashier when you can invest it? This process is called micro-investing and an app like Acorns is just the place to start. Acorns offers diverse options including ETFs, asset classes, and over 7,000 stocks and bonds of different companies.
It has three pricing models – Lite, Personal, and Family, at $1, $3, and $5 per month, respectively. The app's top benefit is the resources available, featuring qualified advisors as well as insightful videos and articles to help you make the right investment decision.
Acorns offers bank-level security, 256-bit encryption, and two-factor authentication. Additionally, Acorns provides bonus investments by shopping with certain eligible brands.
Dosh
Are you an extrovert who likes partying, dining, and shopping every other weekend? If so, the app that you need right now is Dosh. Every single time you shop, dine or travel, Dosh pays you by offering cashback for any expenditure using your linked cards at select stores and restaurants.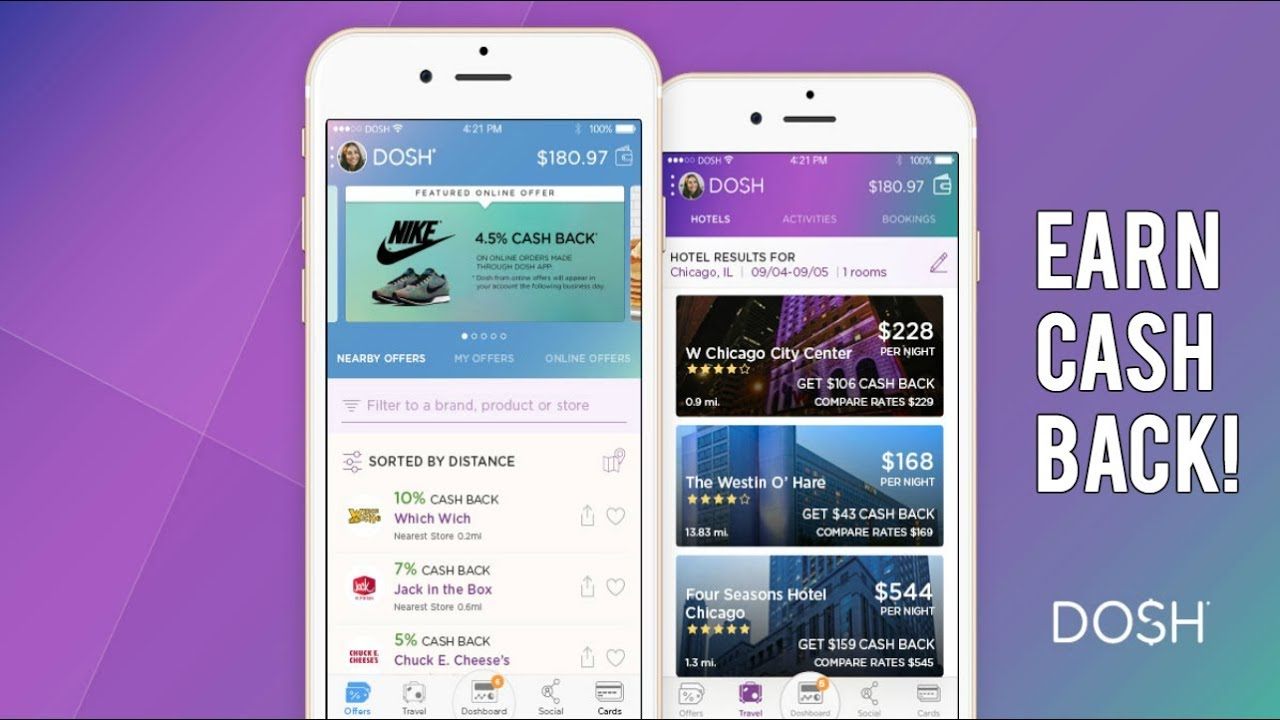 It even allows you to receive hefty cashback every time you fill your car's gas tank. A major attraction of Dosh is its ease of use: all you need to do is link your cards and bank account to the app. Dosh offers higher cashback than usual on in-store purchases.
Transactions on Dosh are secure and it does not store or share your credit card information. The feature that I liked most while using the app was the instant $5 cashback it provided when I linked my first card to the app.
Google Opinion Rewards
Yet another survey-taking app that makes it to the list is Google Opinion Rewards. The fact that it is backed by Google ensures a much greater deal of credibility than other survey apps. Google Opinion Rewards involves filling up short surveys and getting paid for them.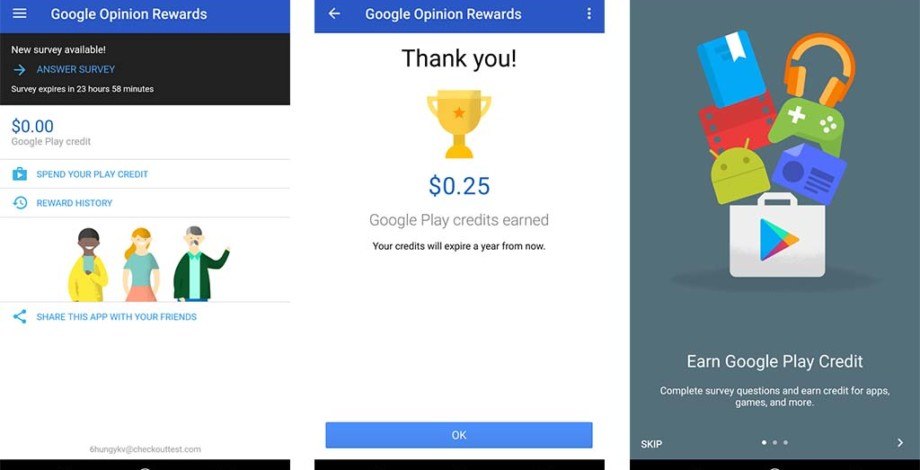 The surveys are mostly location-based such as merchant satisfaction reviews, hotel recommendations, and so on. The app is also completely free to use. The surveys are short and often less than a minute long and the payment for filling them up is fast and secure, in the form of Google Play or PayPal credit.
You can use the Play Store credits to buy books, games, movies, and more, or transfer the credit to your PayPal account. Even though it is a Google app, it is also available on iOS.
Ibotta
One of the primary objectives behind earning money online is investing minimum time and energy into it. Ibotta helps realize this objective by helping you earn through something as trivial as grocery shopping.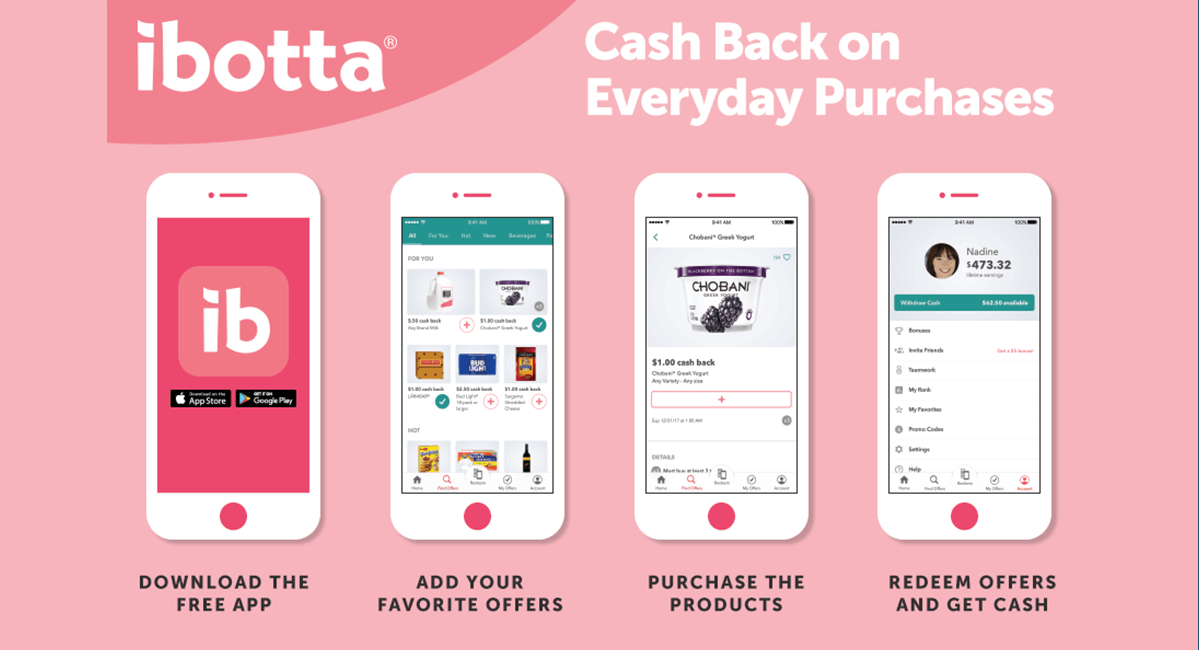 Using the app, you can browse through different offers on online stores like Amazon, Walmart Grocery, Insta Cart, and so on. After you make a purchase, you can receive a handsome cashback by either submitting receipts or linking your loyalty accounts.
What makes the app different than other cashback apps is its generous welcome offer of $20. Ibotta's attractive referral system helps you earn $5 for every referral that signs up on the app. Ibotta is free to use and accepts receipts even after seven days of purchase.
Mistplay
Gone are the days of wasted time while gaming, now you can earn money at the same time! Mistplay is one such app that lets you earn money simply by playing games online. Just install the app and pick a game and Voila! Cash starts rolling in. On Mistplay, points are earned in PSPs, GXPs, and Units.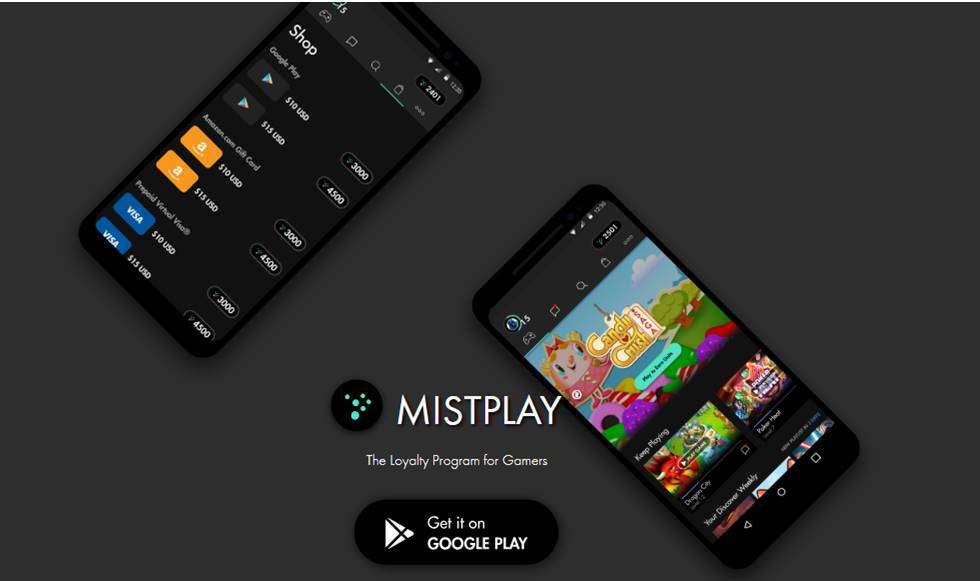 These can be redeemed for gift cards from the likes of Facebook, GameStop, PlayStation, Xbox, Google Play, and so on. The app is entirely free and offers $5 for every 1,500 points earned. Mistplay even lets you win credits in the form of Visa cards and Steam Credit!
Another feature that appeals to me about Mistplay is how it transforms an activity as relatively purposeless as online games into a source of income. In addition, the app offers many interesting bonuses including a bonus of 15 points instantly after signing up.
Swagbucks
Swagbucks is an integration of a variety of features available across money-making apps. It helps you earn money on the go through basic, everyday activities. These include browsing the web, shopping online, playing online games, taking surveys and polls, and watching videos.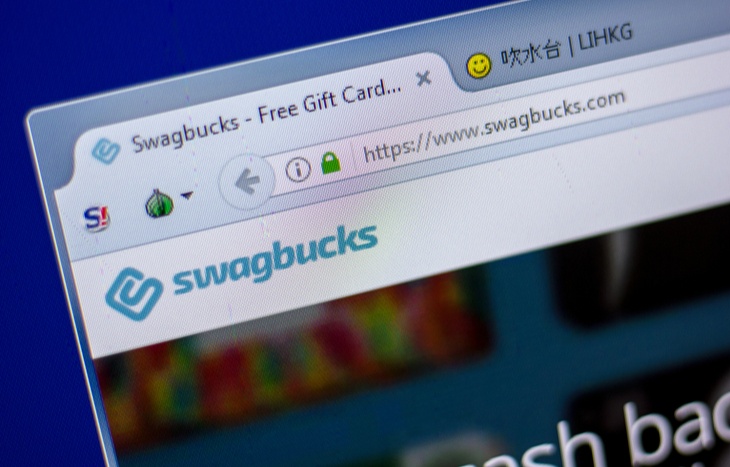 The points that you earn can be redeemed in the form of lucrative electronic gift cards or by cashback through PayPal. At times, you can also redeem points for exciting merchandise. You don't need to pay anything to use the app and you can earn extra through the app using referrals.
The app features Gold Surveys that display the estimated time to complete it. Again, you get an instant bonus of $10 on signing up on the app. Also, the app lets you withdraw very small amounts of money, unlike other apps that need you to wait for your points to reach a sizeable number.
Worthy Bonds
If there is one thing that the pandemic taught us, it is that the fate of small businesses is always unpredictable. Wouldn't it be wonderful to support a small business by lending it money? Worthy Bonds is an app that lets you invest in company bonds of small businesses and earn a fixed interest of 5%.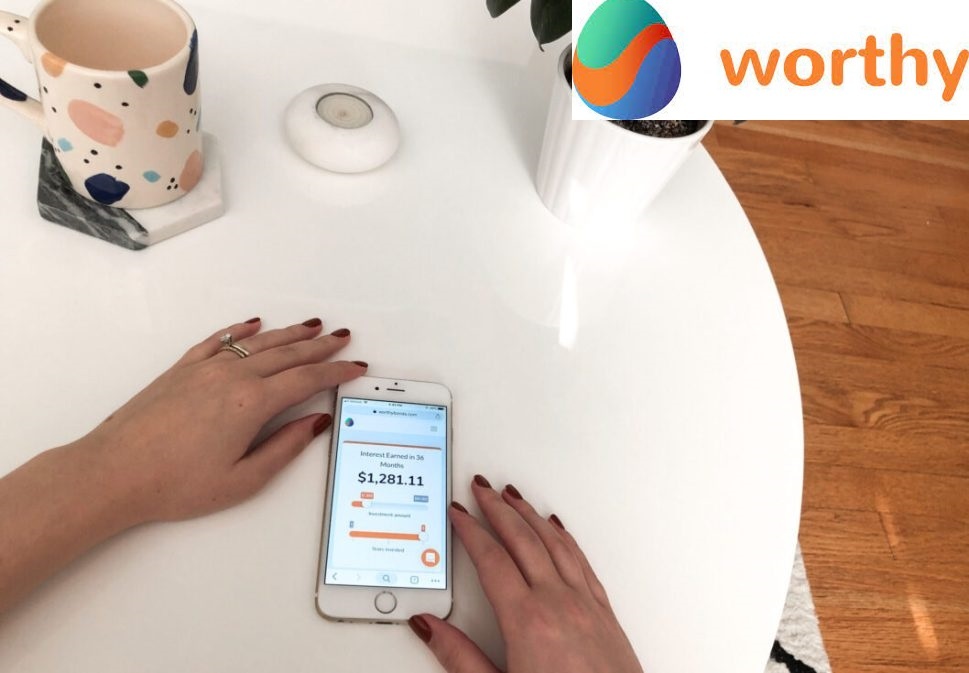 Although the lock-in period is 36 months, you can cash in your bonds at any time without any penalty. The app lets you view your interest growth in real-time. The app features Automated Investment, which means it collects your loose change till it reaches $10 and invests it in a bond.
The app offers 128-bit SSL encryption, a simple user-friendly interface, and great customer support. The best part of the app is that it credits interest weekly, making money-making even faster.
Conclusion
It never hurts to earn a few extra bucks and when you can do it right through your smartphone, it is not an opportunity to be skipped. I hope this list of the top 10 money-making apps will show you the myriad options available to you to make some easy money online.