Mobile apps have become a big part of our daily lives, from alarms and calendars to social media and online banking. With millions of people downloading and using the most popular apps, it makes us wonder how much developers make from them.
It's not surprising that most app developers come from the younger generations as they are more attuned to new technology. I was surprised when I learned about several very young developers who became millionaires from creating these mobile apps.
In this article, I will feature some of these developers who became millionaires at a young age because of their mobile app creations. I will discuss who they are, what apps they developed, and how they found success in the industry.
About Mobile App Development
Nick D'Aloisio – Developer of Summly
Chad Mureta – From Realtor to Appreneur
Brian Wong – Co-Founder and Former CEO of Kiip
Other Notable Young Millionaire App Developers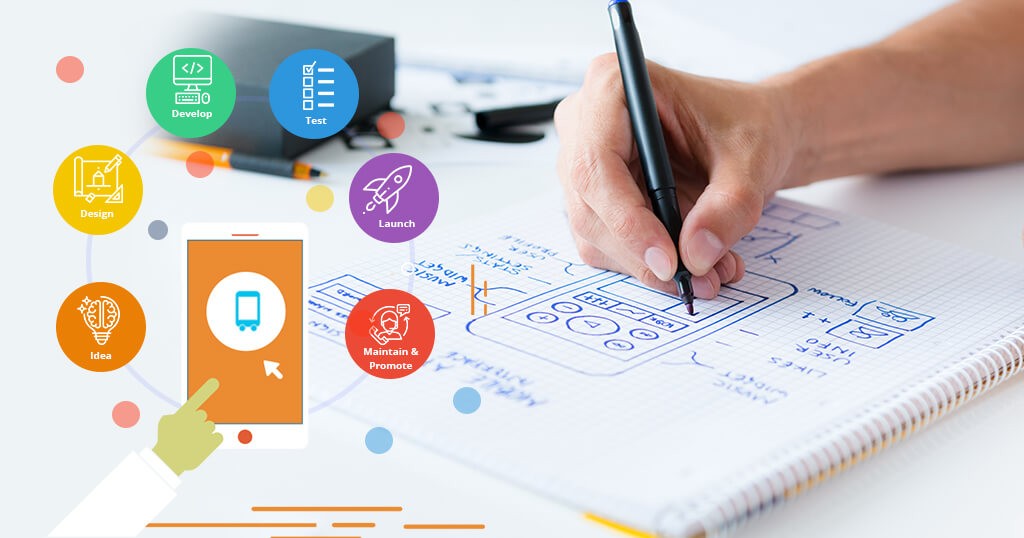 About Mobile App Development
Mobile app development refers to the process by which a mobile application is created through software development, which involves creating a concept, designing the app, programming, testing, and bug fixing.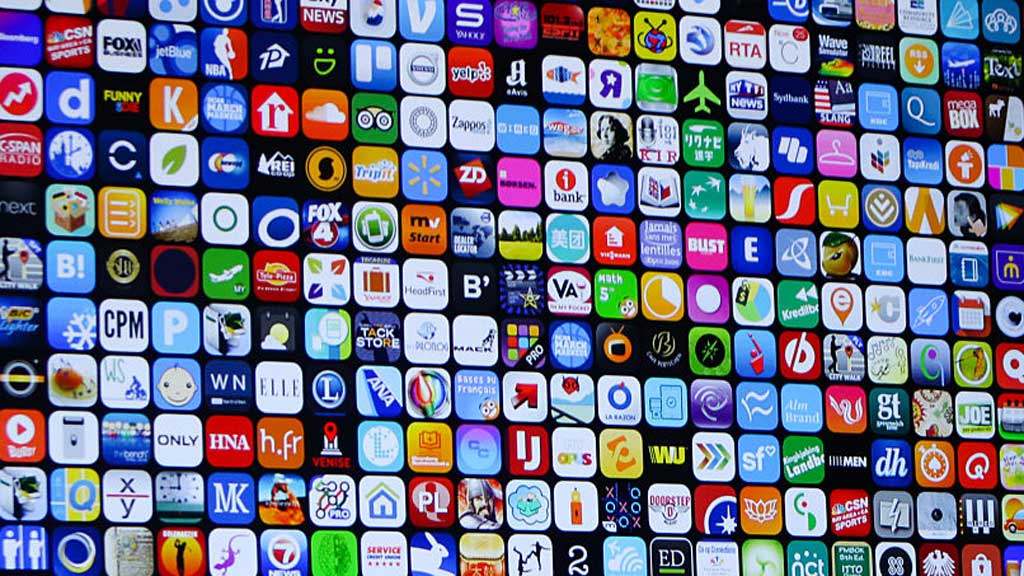 A crucial part of the mobile app development process is the user interface (UI) design since the user is at the center of interaction with a device.
UI is comprised of both software and hardware components and considers numerous factors, such as screen size, users' limited attention span, and form factors.
Since mobile apps handle user data, privacy and security are things that are often highlighted in mobile app development. Data encryption, privacy policies, and app permissions are some of the subjects raised when it comes to mobile app security.
Mobile App Developers and What they Do
In the past, I've wondered about what it takes to become a mobile app developer and if anyone could become one if they wanted to. I've learned that traditionally, app developers were mostly computer software engineers who could create, program, and test these apps.
However, the surge in popularity of coding in the past few years have led to more people going into mobile app development with just a few months of online classes and training. The bottom line is that app developers need to understand coding languages and partner with other professionals to create an app.
Usually, mobile app developers use programs, such as objective C, C++, Python, or Java. Most skills required from app developers include analytical skills, creativity, communication, attention to detail, and problem-solving.
Nick D'Aloisio – Developer of Summly
Our first young app developer who became a millionaire is Nick D'Aloisio, creator of the summary app Summly. D'Aloisio is an English computer programmer and internet entrepreneur who at the age of 16, became the youngest person to receive a venture capital in technology.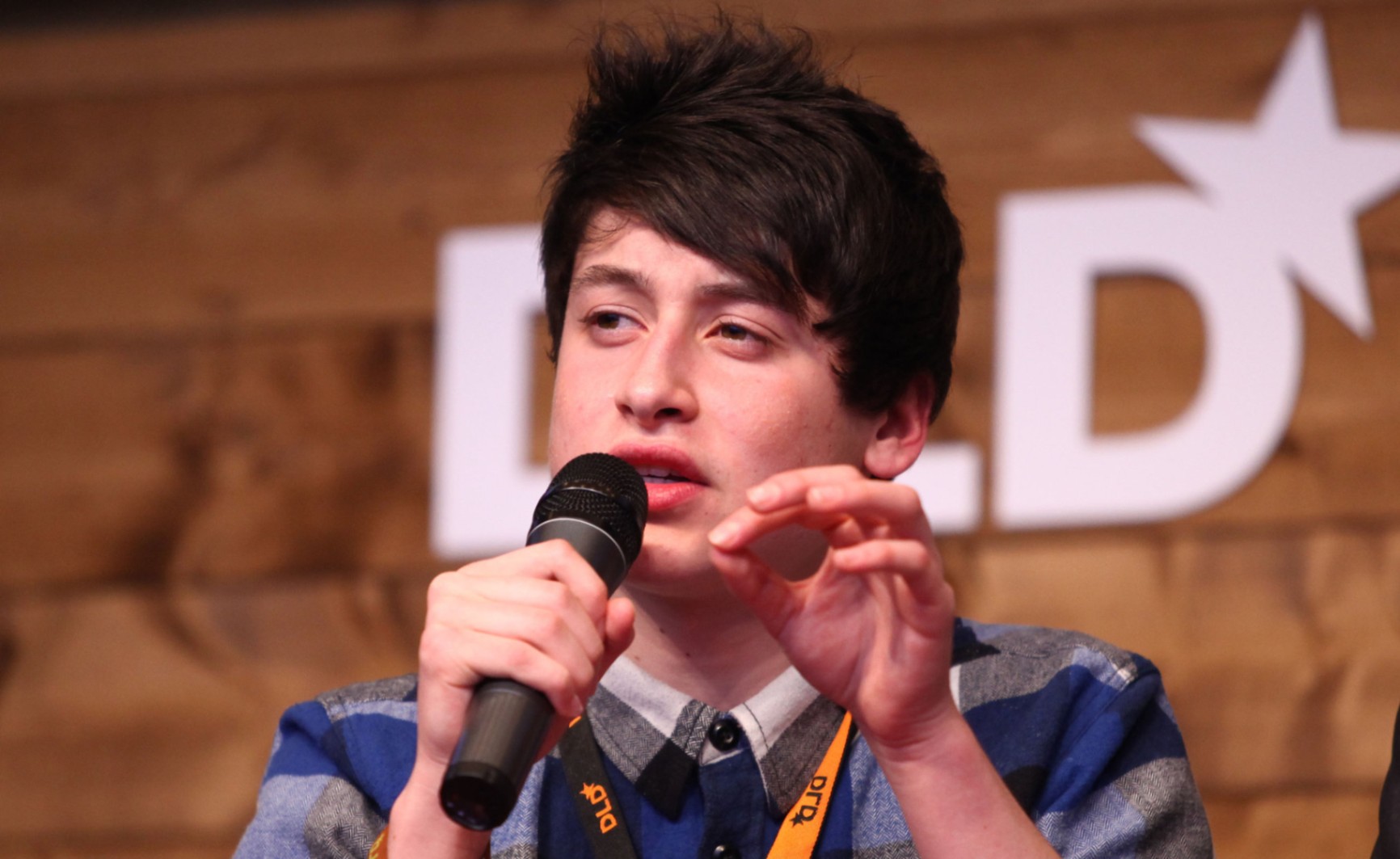 Born on November1, 1995 in London, D'Aloisio and his family moved to Australia for several years before returning to England when he was seven years old. He studied at an independent school for boys in Wimbledon called King's College School and took A-level examinations in 2014.
In March 2011 he launched an iOS app called Trimmit, which uses an algorithm to "trim down" text content like emails and blog posts into 140-, 500-, or 1,000 character summary text. It was featured by Apple as a new noteworthy application on its App store.
Creation of Summly and the Road to Becoming a Millionaire
The massive potential of Trimmit attracted the attention of Hong Kong billionaire Li Ka-Shing and provided D'Aloisio, who was 16 at that time, with $300,000 in venture capital investment. Using this money and feedback from Trimmit users, he revamped the app and re-launched it as Summly in December 2011.
He created Summly as a solution to issues raised regarding the way news articles are presented on smartphones. He raised another $1 million in venture funding in November 2012 from celebrities including Ashton Kutcher, Stephen Fry, and Rupert Murdoch.
He eventually sold Summly for $30 million to Yahoo! in March 2013 and joined the company as a product manager during the same month. He launched an evolved version of Summly called Yahoo News Digest in 2014. After resigning from Yahoo! in 2015, he co-founded the startup Sphere Knowledge.
Chad Mureta – From Realtor to Appreneur
Chad Mureta is an appreneur, best-selling author, speaker, and investor who has been able to lead the development, marketing and monetization of over 115 apps since 2019. His most notable app is the first Emoji iOS app, which was downloaded more than 155 million times on the Apple App Store.
Mureta began his career in the real estate industry after graduating from Coastal Carolina University in 2003 with a degree in business management. He started his own real estate agency in 2006 and at the height of the US housing bubble, he was working 18 hours a day.
His shift to app development happened after he got into a car accident in January 2009 that nearly killed him and crushed his left arm.
Mureta underwent two major surgeries and spent 18 months in the hospital recovering. This is when he decided to research app development.
Conceiving Fingerprint Security Pro and Launching Hundreds of Apps
He came up with the idea for his first app, Fingerprint Security Pro, after he noticed that doctors at the hospital were looking through his phone. After his release from the hospital, Mureta borrowed $1,800 from his step father, sketched his idea on paper, and sent it to a developer.
The app eventually became a bestseller in the App Store and reached number 27 in 2011, netting over $500,000 in revenue. From there, he went on to create more than 50 other apps, which have been downloaded over 150 million times globally.
Over the years, he was able to build and sell eight app companies. He is the founder and current CEO of App Empire, CEO of CSI Consultant Group, and co-founder and Chief Growth Officer of Project EVO.
Brian Wong – Co-Founder and Former CEO of Kiip
Brian Wong is an internet entrepreneur who co-founded the mobile app rewards platform Kiip in 2010. He served as CEO of the company until 2019 and was replaced by current CEO Jason Lapp.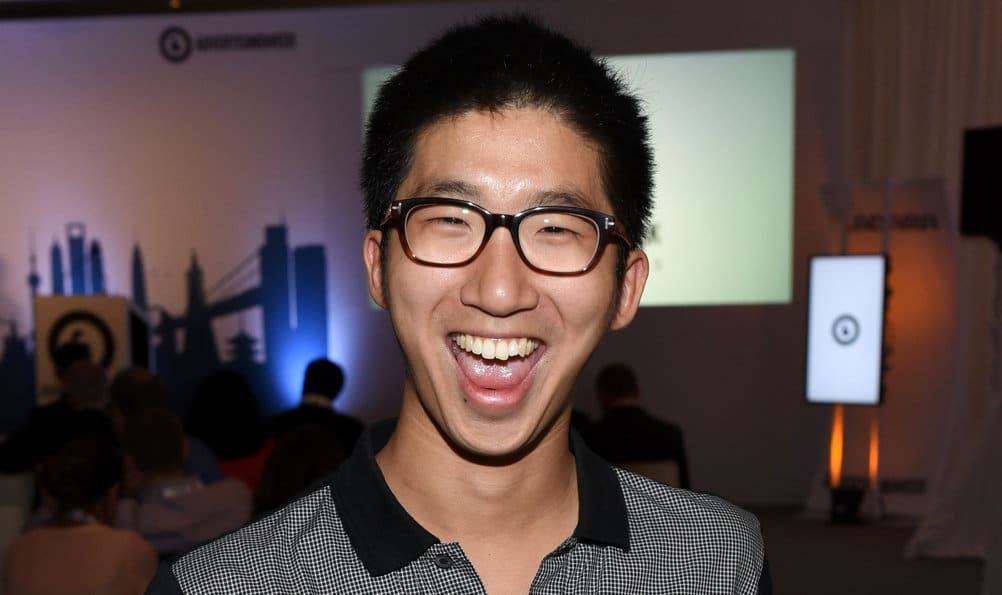 Wong was born on April 14, 1991 to parents of Hong Kong descent in Vancouver, British Columbia. He finished high school at the age of 14 and received a bachelor's degree from the University of British Columbia (UBC) at the age of 18.
He launched his first company called FollowFormation as a student at UBC. The firm was referred to by Mashable as "the easiest way to follow the top Twitterers by subject matter or topic."
He eventually worked for the business development of the Digg mobile app in 2010 but was laid off five months later. He authored a book titled The Cheat Code: Going Off Script to Get More, Go Faster, and Shortcut Your Way to Success.
Founding of Kiip
In July 2010, Wong decided to partner with fellow former Digg employee Courtney Guertin and their mutual friend Amadeus Demarzi to found Kiip. He came up with the idea of Kiip while on a plane ride, noticing passengers playing games on their iPads.
He felt that ads took up screen space without any additional value to players so he wanted to take advantage of key moments of achievement in games with a targeted, relevant rewards program that allowed brands to reach consumers in their most engaged state.
At the age of 19, he became the second youngest person after Nick D'Aloisio to receive venture funding. Kiip raised over $15 million in venture capital by mid-2012. Over the years, the firm has formed strategic partnerships with more than 40 brands, including Carls Jr., Pepsi, and Amazon.com.
Other Notable Young Millionaire App Developers
At the age of 14, Robert Nay created a mobile game called Bubble Ball without any previous coding knowledge or experience. The 72-level physics puzzle game was released in December 2010 and reached 2 million downloads on the Apple App Store in its first two weeks.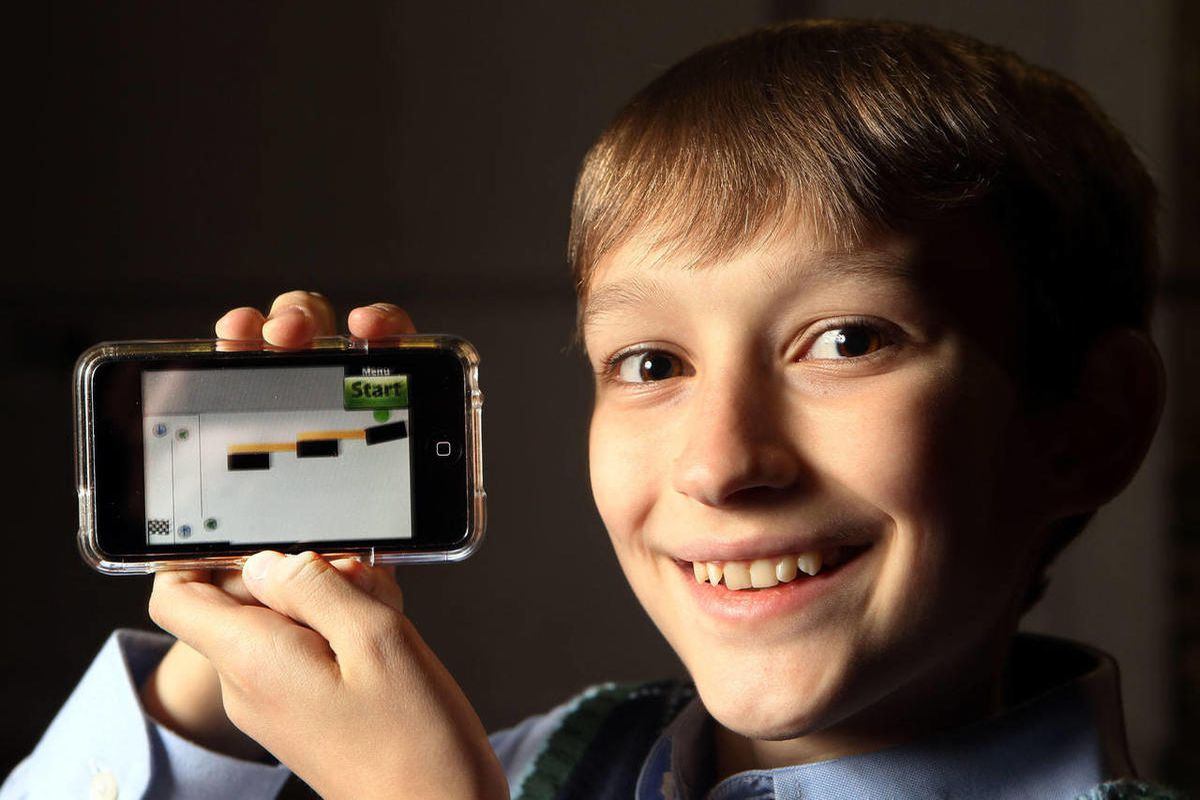 John Hayward-Mayhew is best known for publishing 600 separate apps on the Apple App Store in just four years without knowing how to code. The 25-year-old entrepreneur initially failed and incurred a debt of $15,000 before realizing the potential of re-skinning mobile games with his company Toochill.
Ethan Duggan debuted his app Lazy Husband at the age of 11 and sold it for $0.99 and earned millions after the app became popular globally. The app lets you record compliments on your smartphone and play them back at will.
Mark Zuckerberg's Mentee and GroupMe Co-Founder
Michael Arthur Sayman published his first app at the age of 13 with the turn-based photo game 4 Snaps breaking into the U.S. Apple Store's top 25. This caught Facebook CEO Mark Zuckerberg's attention and he offered to serve as his mentor. Sayman is currently a product manager at Google.
Jared Hecht co-founded the group messaging app GroupMe in 2010 and after 1 year, Skype Technologies offered $80 million to acquire it. Hecht was 23 years old when he became a millionaire following the acquisition. He later co-founded Fundera where he currently serves as CEO.
Conclusion
I admit that technical stuff such as mobile app development has always intimidated me. However, after learning about this impressive group of young millionaire app developers, I can't help but be inspired to try out things beyond my comfort zone.
Knowing that some of them didn't even have the technical expertise or knowledge in app development made me realize that success is not determined by what you know but by what you want to achieve.