If you're looking for a budget-friendly option or a luxury getaway, Booking.com has something for everyone.
The Booking.com app is a mobile app that allows users to find and book hotels, flights, and car rentals from hundreds of different providers around the world. It is one of the most popular apps for travelers, providing an easy way to compare prices and make reservations quickly and securely.
With its intuitive design and extensive features, the Booking.com app makes it simple to plan your next trip or business trip. Discover more about the app and how you can find great hotel and apartment deals.
Find Your Next Adventure Awaiting
Let Booking.com Help You Find the Perfect Vacation Spot
Score Deals That Only the App Can Unlock
Book Your Next Flight With Ease
Book Your Dream Abode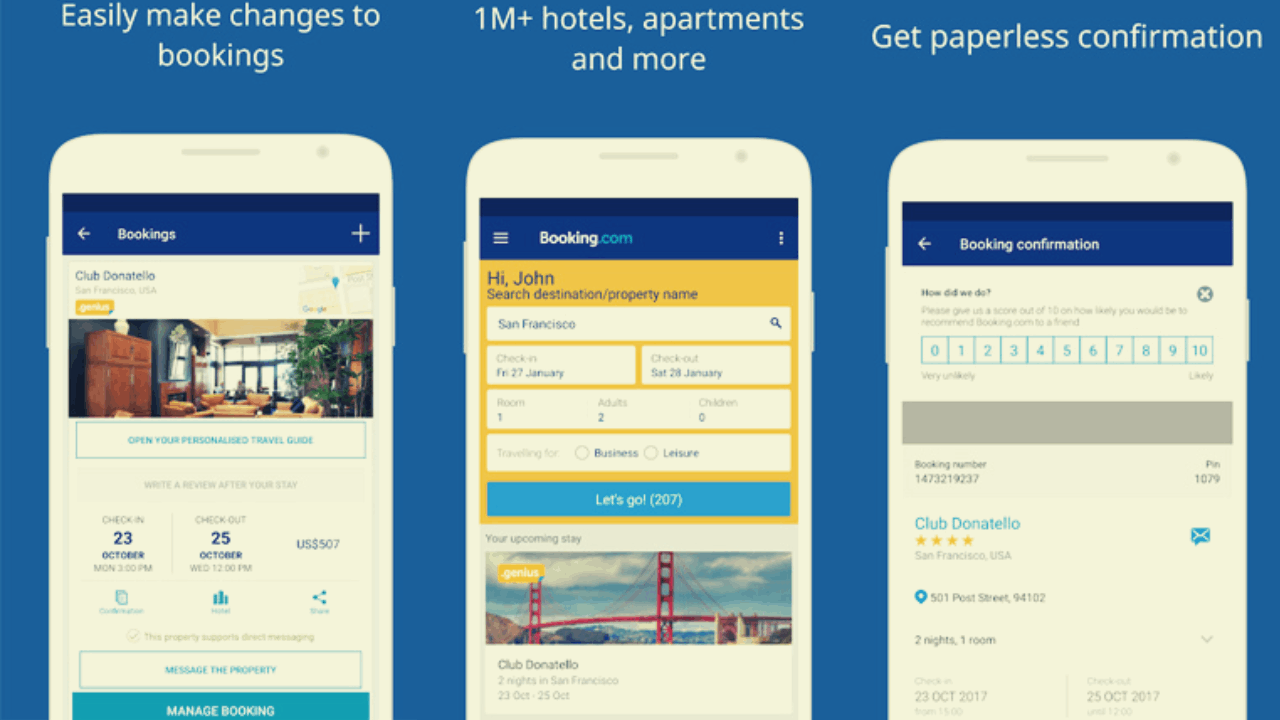 Find Your Next Adventure Awaiting
Booking.com is a travel app and website that allows users to search for and book accommodations around the world.
With more than 28 million listings in over 230 countries and territories, Booking.com offers travelers an extensive selection of hotels, apartments, homes, villas, and more to choose from. The app also provides detailed reviews from other travelers so users can make informed decisions about their bookings.
In addition to finding accommodation, users can also use the app to compare prices and find exclusive deals on flights, car rentals, and activities such as sightseeing tours or tickets for cultural events.
You can choose from a wide variety of accommodations and even apartment deals. You can even get exclusive deals only found on the app.
Your Perfect Vacation Getaway Is Just a Download Away
The Booking.com app is available to download from the Apple App Store and the Google Play Store for your mobile device.
Simply search for the app and tap "Get" or "Install" depending on your device. Wait for the app to download and install onto your device.
Once downloaded, launch the app by tapping "Open" and sign in with your Booking.com account details or create a new account if you don't have one yet.
Let Booking.com Help You Find the Perfect Vacation Spot
When using the Booking.com app to search for hotels, motels, and vacation homes, you can easily find the perfect place to stay while traveling.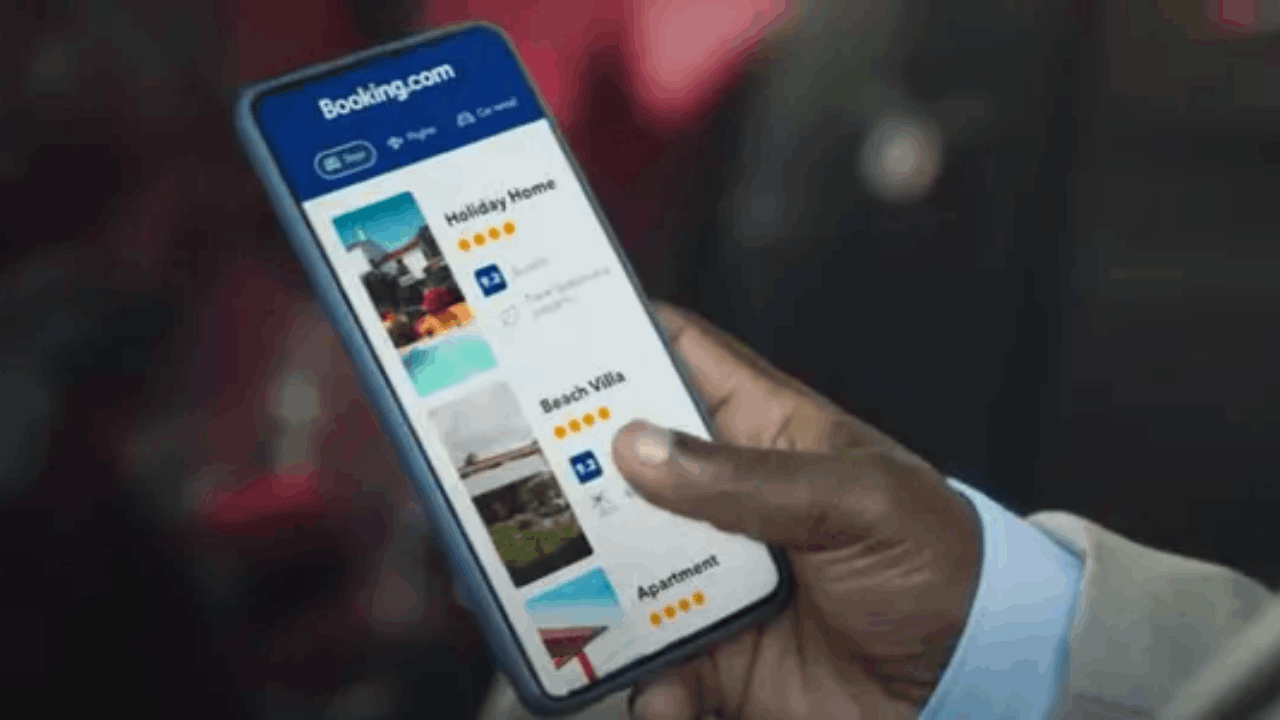 The app offers a variety of filters to narrow down your search results, such as price range, star rating, amenities, and more. You can also read reviews from other guests who have stayed at each property so that you can make an informed decision about where to book your stay.
Select your desired destination and dates of travel and look through the available options to find the most suitable accommodation for your trip. You can also compare prices and facilities using the different options before you choose which one to book.
Once you have found the ideal accommodation for your trip, you can book it directly through the app with just a few taps. You'll be able to view all of the details of your reservation including check-in and check-out times as well as payment information before confirming your booking. Additionally, if you need to make any changes or cancellations after booking, this can easily be done from within the app as well.
Endless Possibilities With Booking.com's Easy Payment Options
Booking.com offers a variety of payment options when using their app. Customers can choose from different credit cards, debit cards, PayPal, Apple Pay, and other online payment methods.
Credit cards are the most common payment option for booking hotels through the Booking.com app. Debit cards are also accepted on the Booking.com app but may not be accepted by all hotels or have additional requirements to use them. Apple Pay is available on some versions of the Booking.com app.
PayPal is another popular method of payment on the Booking.com app and is often used for international bookings due to its secure online payment system and its ability to make payments in multiple currencies. Other online payment methods such as Google Pay, Amazon Pay, AliPay, or WeChat may also be available depending on your location so check with your local hotel before making a booking.
Score Deals That Only the App Can Unlock
Using the Booking.com app is an excellent way to save time and money when planning your next trip.
You can find great deals on hotels, flights, car rentals, and more. When you use the Booking.com app to book your next trip, you can take advantage of exclusive deals that are only available through the app.
The app offers special discounts on certain properties or destinations that may not be available anywhere else. For example, you might find a discounted rate for a hotel in Hawaii or a free upgrade when booking a car rental in New York City.
With these app-exclusive deals, you can save even more money on your next vacation or business trip.
Finding Your Perfect Pet-Friendly and Family-Friendly Getaway on Booking.com
The Booking.com app offers an easy way to find family-friendly and pet-friendly locations when booking accommodations around the world.
On the search page, simply select the filters "Family-Friendly" or "Pets Allowed" to narrow down your results. When searching for a family-friendly location, you can also select additional filters such as Kid Friendly Activities or Child Care Services if needed.
If you are planning on bringing along your pet, make sure to select the Pets Allowed filter when searching for accommodations. This will ensure that the selected destination allows pets and will provide information regarding any applicable fees or restrictions related to pet stays.
Book Your Next Flight With Ease
Booking your next flight with the Booking.com app is quick and easy. All you need to do is open the app, select "Flights" from the menu, and enter your travel details.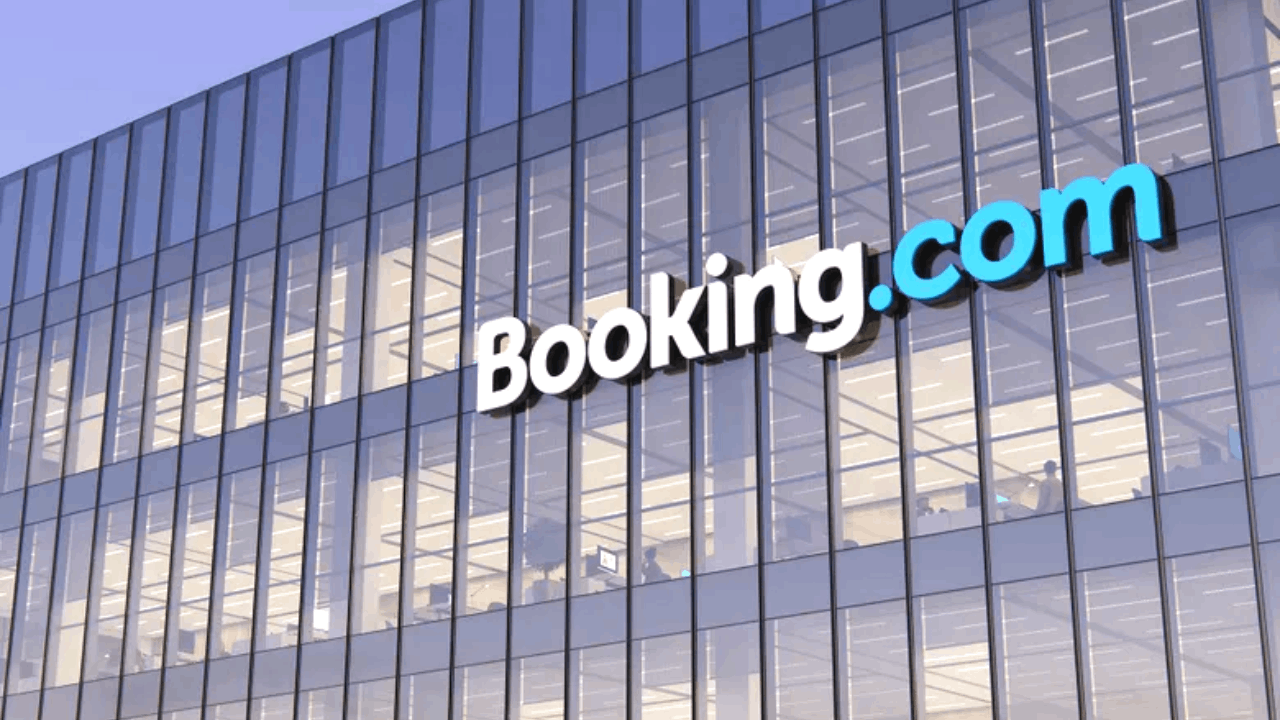 You will be given a list of available flights from your departure airport to your chosen destination. You can filter the results based on airline, departure time, number of stops, and many more.
Once you've chosen your flight, just fill out all the necessary information such as name and address, passport details, payment method, and any other relevant information required by Booking.com. Submit your request and you will receive an email confirmation of your booking with all the necessary details about your reservation.
The Booking.com app also allows you to check in for certain airlines directly from within its interface. Simply select "Check In" from the menu after selecting a flight and follow all the instructions given on the screen for a hassle-free check-in process.
Say Goodbye to Cancellation Anxiety and Enjoy the Flexibility of Booking.com
The app provides an excellent experience for travelers looking for the perfect accommodation without having to worry about cancellation fees or rigid regulations that could disrupt their plans unexpectedly.
The Booking.com app offers great flexibility when it comes to cancellations, allowing customers to cancel their bookings free of charge up to 24 hours before check-in. This provides peace of mind for travelers who are unsure if their plans will change or if they need to make last-minute changes due to unexpected events or circumstances.
Customers can also modify their reservations easily with just a few taps on the Booking.com app. This includes modifying dates, changing rooms, adding additional guests, and more.
Book Your Dream Abode
With the Booking.com app, you can easily search for apartments and properties in your desired destination and compare prices, amenities, locations, and more with just a few taps of your finger.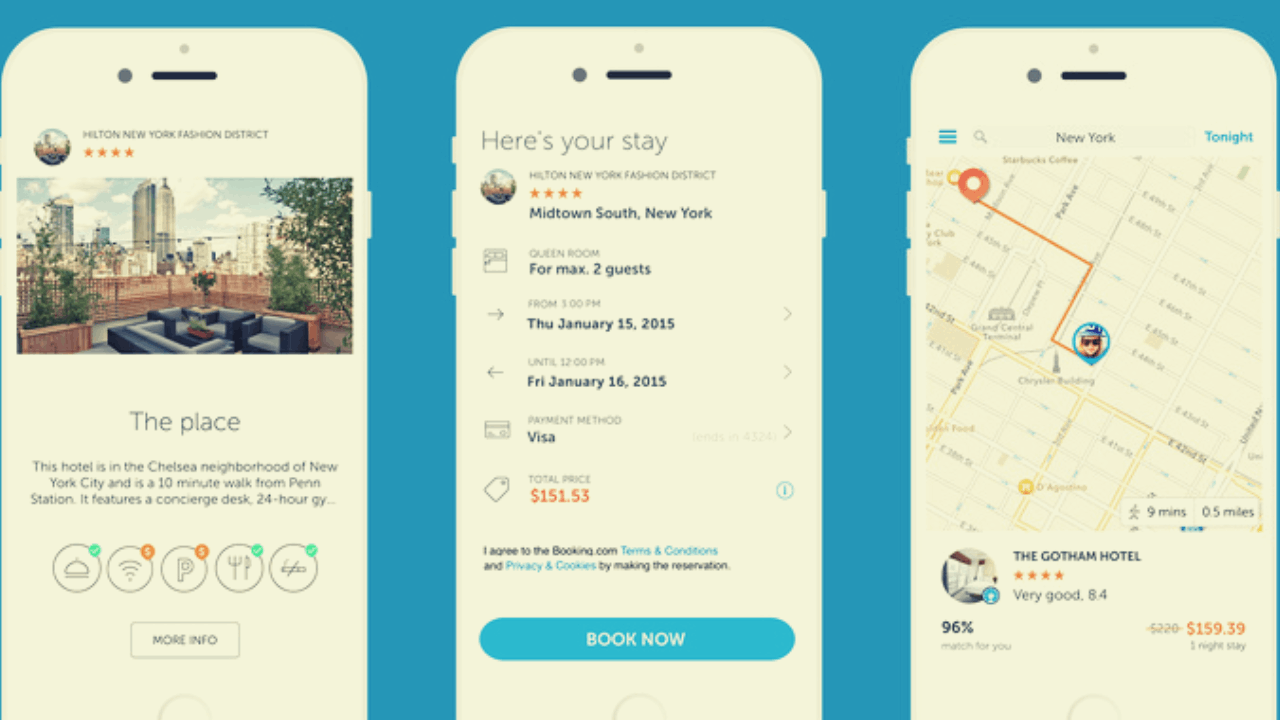 When using the Booking.com app, you can also take advantage of various discounts and special offers. For instance, if you book an apartment or property through the app, you might be able to get a discount on your stay or even free nights at certain properties.
Additionally, you will receive exclusive offers and rewards that can help save money on future stays as well as access to member-only experiences like hotel upgrades or discounted rates for activities in the area.
You can also read user reviews to get an honest opinion on each property before booking.
Unlock the Key to Maximum Savings – Become a Genius Member Today
The Booking.com app features an option for you to enjoy a variety of exclusive perks and benefits. These include discounts of up to 25% on selected hotels and access to Secret Deals which are only available to Genius members.
You also get free room upgrades at some hotels, exclusive access to special experiences such as spa packages and culinary tours, flexible reservation changes with no extra costs, and an additional 10% discount on certain hotel stays. Additionally, you can also benefit from priority customer service support for all your queries and requests.
As a Genius Member, you will also be able to receive personalized recommendations based on your preferences as well as tailored offers from hotels that match your previous stays. Finally, become a Genius member today and gain access to early check-in and late checkout options at some hotels.
Conclusion
The Booking.com app is a great way to find and book hotels, apartments, flights, and other travel services quickly and conveniently. With its intuitive user interface, great customer support, secure payment options, and reliable booking system, it provides users with an excellent experience when planning their trips.
It's the perfect choice for travelers who are looking for a hassle-free way to secure their travel plans.
Spanish version: App Booking.com: cómo encontrar excelentes ofertas de hoteles o apartamentos