If you are an Android developer looking to manage your apps properly, check out the Google Play Console. This app provides the necessary features needed to monitor performance metrics as well as optimize your applications.
The Google Play Console app makes it easy for developers to track the performance of their apps and receive notifications that prompt them to check crash reports, user reviews, and ratings on their apps. The app offers a comprehensive suite of tools that let developers upload, test, and publish their apps.
Whether you're looking to develop an app or refine one from your roster, let the Google Play Console app help you. Check out how you can start one and if you can get an account for free in this guide.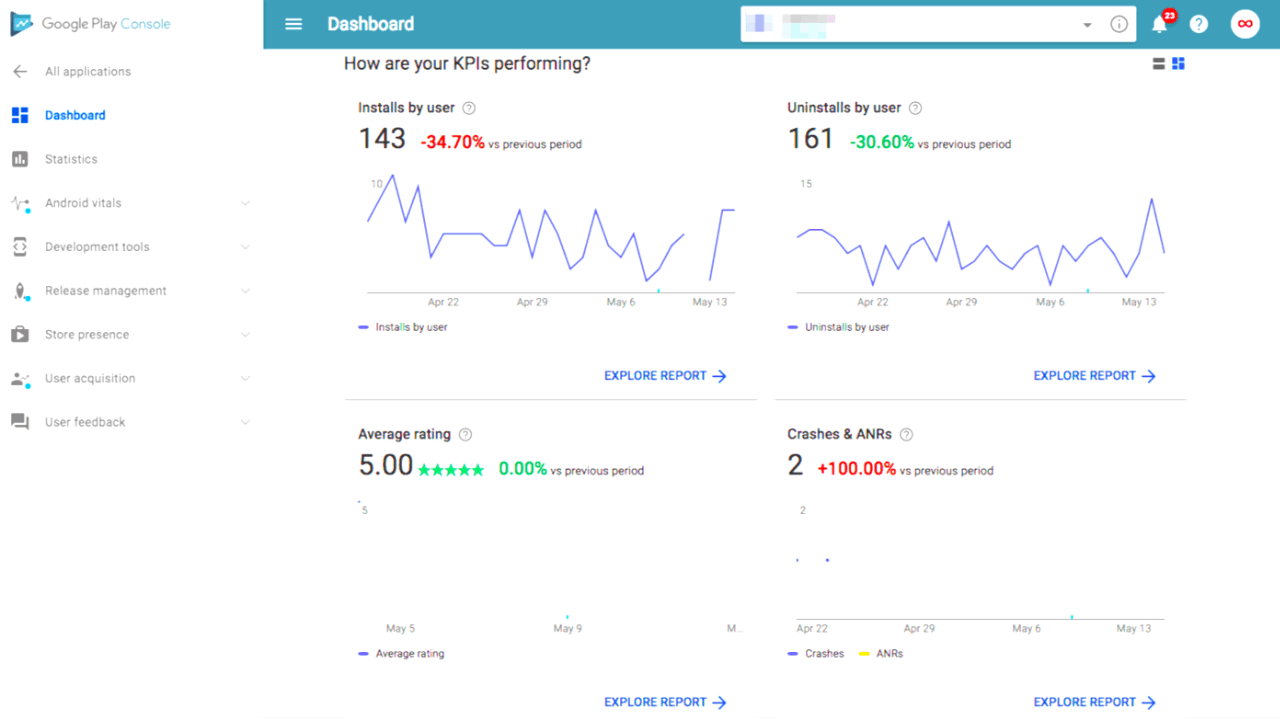 What to Know About the Google Play Console App
The Google Play Console app is a tool developed by Google for Android developers to develop and manage their apps and games on the Google Play Store.
This enables developers to distribute, optimize, and monetize the apps that they have developed. The app provides detailed analytics that will help developers improve their apps and optimize them in case of bugs and issues.
You also get detailed reports as well as tools that help you reach out to your users and improve the app's visibility. The app lets you track performance metrics like daily active users, average revenue per user, and many other indicators that point to the success of your app.
Managing your app has never been this easy with the Google Play Console app.
Where and How to Download
To download the Google Play Console app, all you need to do is open the Google Play Store on your Android device. Search for "Google Play Console" in the search bar and select the app from the results list.
Tap "Install" to begin downloading the app and wait until it is fully installed. After it has finished downloading, tap "Open" to launch it.
Sign in to your Google account if required and then you should be able to access all the features of the Google Play Console app and start working on developing and improving your apps.
Learn How to Use Google Play Console
Once you have created an account, you can now set up your app on the Google Play Console. You can start setting up in-app products, pricing, and distribution options as well as language localization if there is a need for it.
You should then set up content ratings for the app that you want to publish to let your users know the restrictions on your app. After setting up your app, you can upload it by submitting an APK or App Bundle file.
This is where you can also test your app with an internal test track or let your users test it for you through an open beta test before releasing it to the general public.
After thorough testing, if you do not have any issues with the app, you can finally publish it on the Google Play Store through the Google Play Console app.
How to Get a Free Account on Google Play Console
There are a lot of questions regarding how to create an account for the Google Play Console app. You will need to have a Google account first but to register for an account for the Google Play Console app, you are required to pay $25 for registration.
This is compulsory across the board for all developers. This one-time registration fee can be paid through your credit or debit card.
If you want to get an account for free, you will need to ask for investors to help you with the registration fee or you can always borrow money to get the ball rolling.
Monitor Your App's Performance
One of the key features of the Google Play Console app is its ability to monitor your app's performance. It provides detailed performance metrics that let you know what is working and what is not.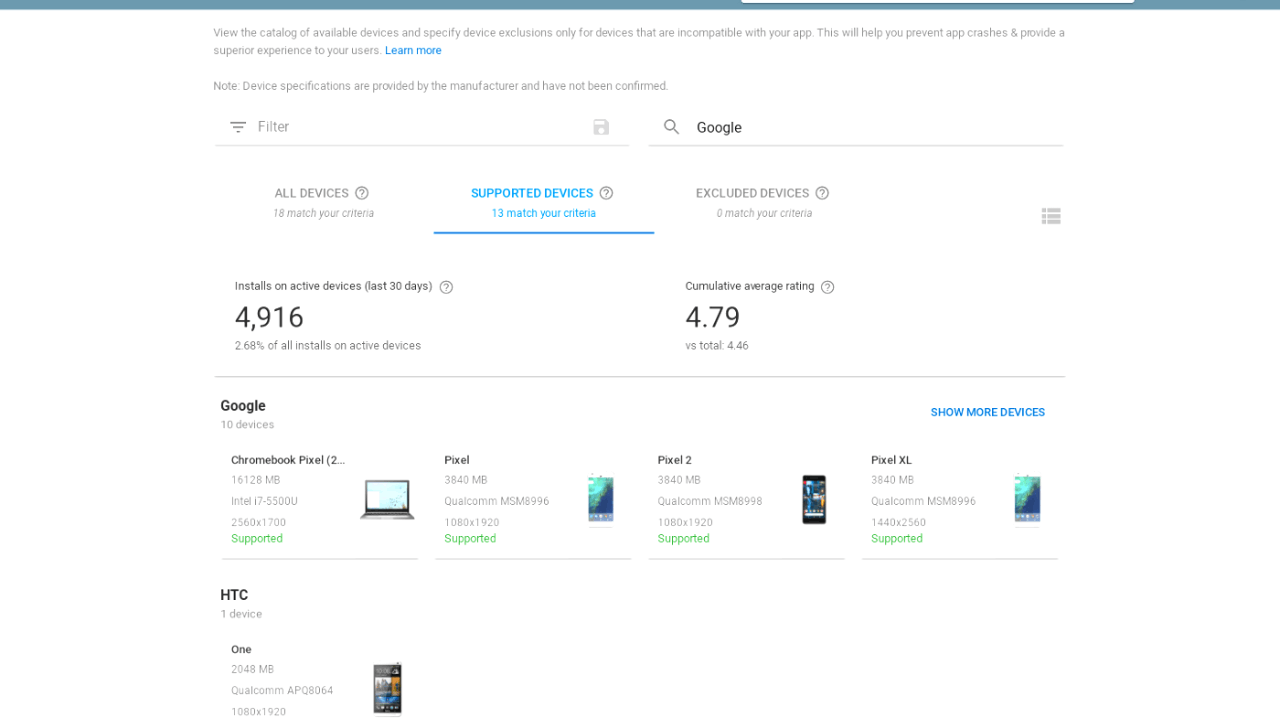 You can also optimize your app's listing on Google Play Store by allowing you to add or edit screenshots, descriptions, and other content.
The comprehensive real-time data provided to you by the Google Play Console app helps you understand how your app is performing, allowing you to make informed decisions about how to improve its visibility and reach.
Control When and How You Release the App
The Google Play Console app also lets you have direct control of your app especially when it comes to pushing an update and whom you want to receive the update. This can be done through the Release Management option in the app where you can choose the country or territories you want to publish the app update.
You can then choose specific devices and even a certain user group that is eligible for the app based on the content rating that you have put in place.
Once selected, you can use the Release Channels option to create different versions of the app according to the restrictions that you have placed. The Timeline option is where you can schedule when a specific version of the app is going to be released.
Check Earning Reports
Developing apps come at great cost, so you also need to learn how to monetize your app through in-app purchases.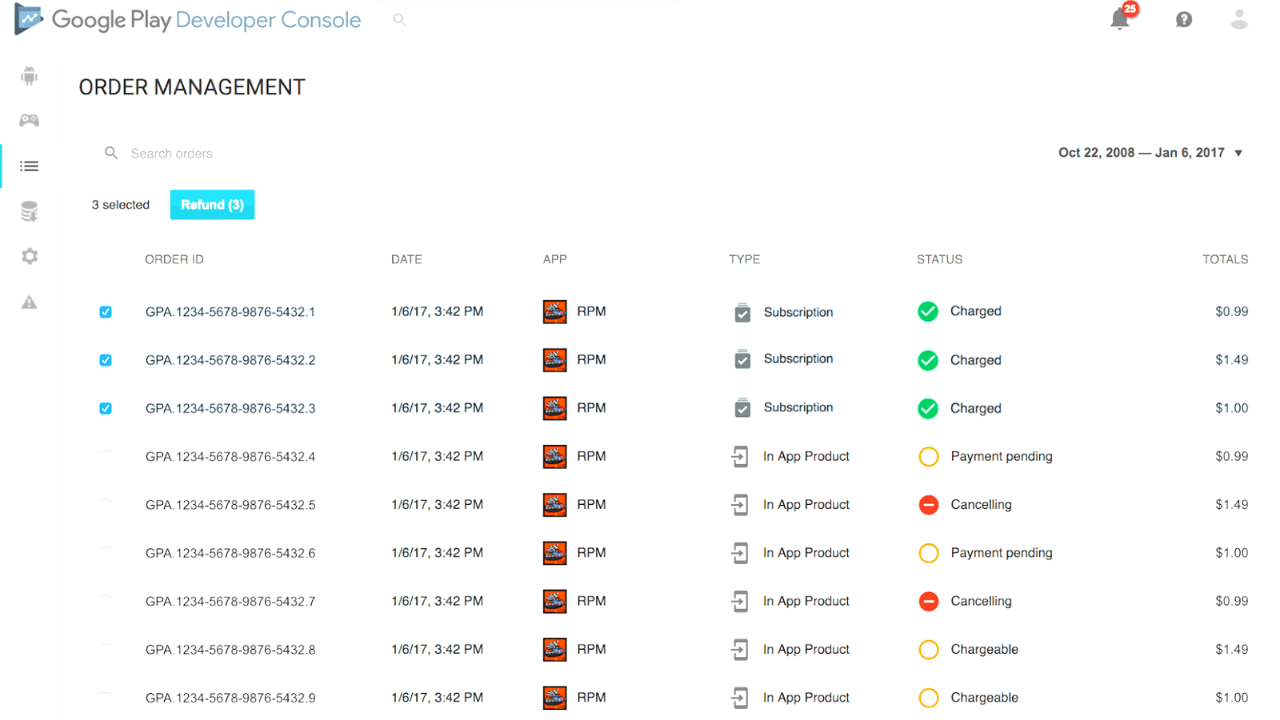 The Earnings Reports feature lets you get an insight into how your app is performing financially. All developers want their app to be successful and one measurement is to see if it is creating revenue.
This feature allows you to check your app's total earnings which include revenue and individual purchase data. This will help you learn and understand more about your app and how you can improve your marketing efforts.
Gaining a Profit
You can set a price for your app using the Google Play Console app. You can also provide an option for in-app items and subscriptions as well as set up region-specific pricing and availability.
You can even offer special discounts and more with the app. This makes it easier for you to monetize your app and turn a profit.
Conclusion
Developers and publishers who want to manage their apps on the Google Play Store should always have the Google Play Console app at the ready. Its detailed analytics help you make the right decisions when it comes to improving your app and making it successful.
Spanish version: Cuenta gratuita de Google Play Console: ¿cómo obtenerla?