As an avid social media user who loves posting photos, I am always looking for great applications to enhance my appearance.
I am glad that I came across this app called AirBrush to help me achieve my preferred look and aesthetic.
In this article, I'll be sharing my experience in using the AirBrush app, its key features, and some tips on getting the most out of its editing tools. Let's go!
AirBrush Photo Editing App – Achieve Perfection with AirBrush
Pimple and Blemish Eraser Features
Skin Glow and Body Reshaping Features
Professional Editing Options
Beauty Filters
Editing Photos with AirBrush
Tips and Tricks in Using AirBrush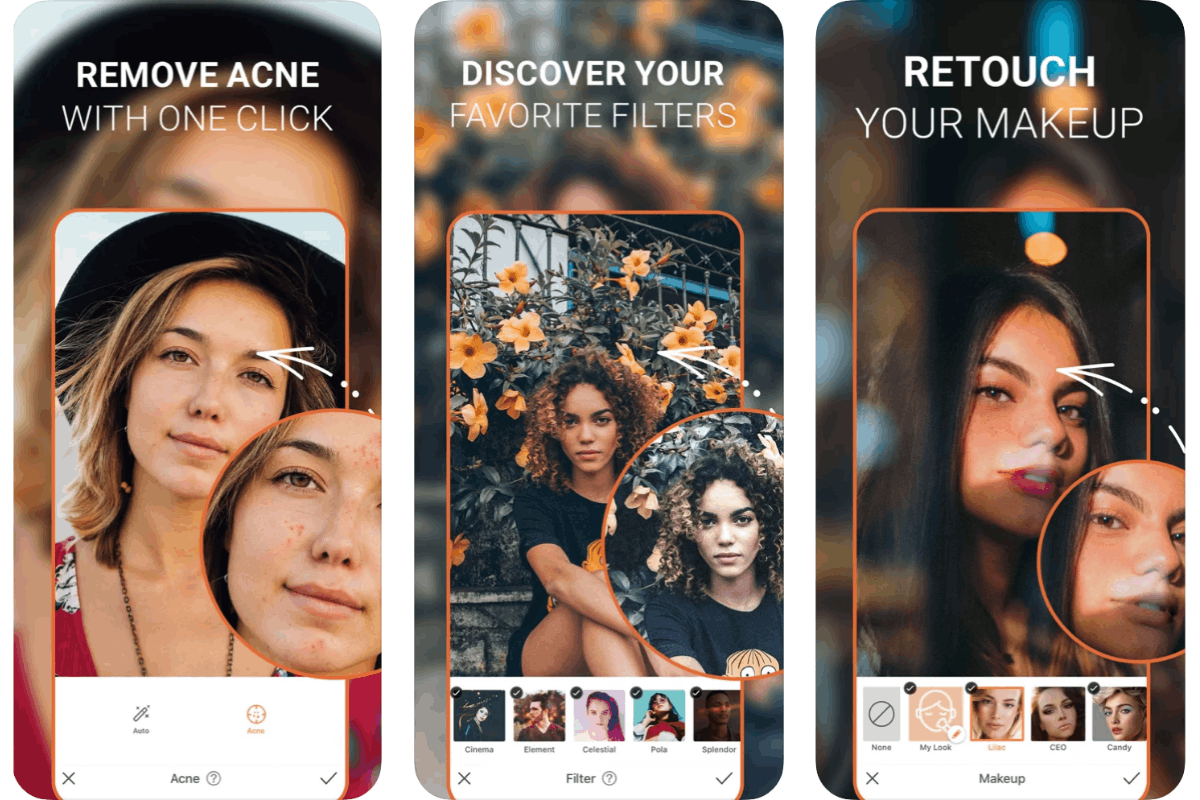 AirBrush Photo Editing App – Achieve Perfection with AirBrush
True to its name, the Airbrush application is a great tool to help my photos look as if I had applied makeup with an airbrush.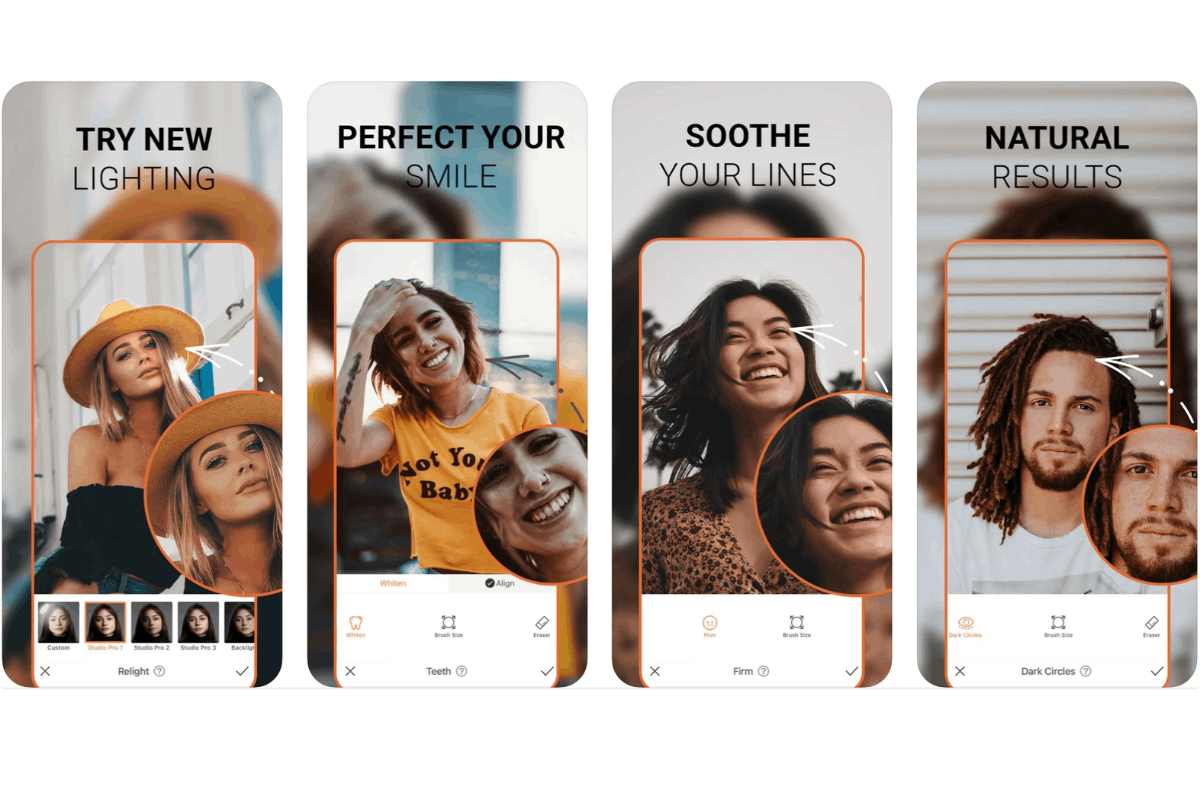 The precision of an airbrush tool in makeup application is hard to replicate and simulate in a photo, but with the AirBrush app, this issue is non-existent!
I love posting photos of myself, but sometimes, when I don't want to apply makeup, I use photo editing apps that allow me to apply makeup.
Fortunately, AirBrush does the job for me, and it creates stunning photos which I happily and proudly share on my social media pages.
Getting the App
Airbrush can be downloaded for free at the Google Play Store.
It has over 50 million downloads and an impressive 4.7-star-rating on the platform.
Pimple and Blemish Eraser Features
AirBrush is my favorite application because it has many great features that help me achieve the perfect look on my photos. I'll be detailing some of my favorites which have been a staple in every photo I edit and post on social media.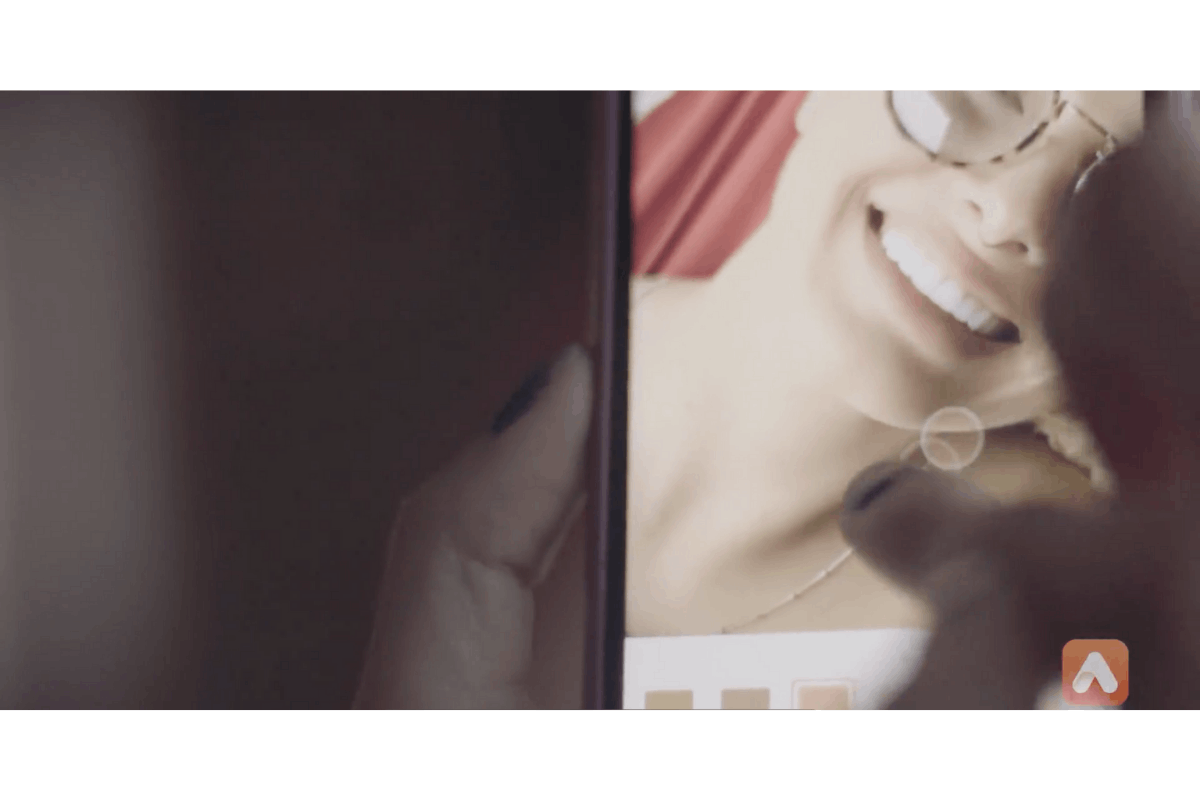 At the top of my list are the blemish and pimple remover since I have some acne discolorations on my face.
Because I don't want to cover them up with makeup as doing so will only lead to more acne and scarring, I usually rely on the app's blemish and pimple remover, which works like a dream!
With just the tap of a finger, the app automatically detects and removes unwanted acne and marks on the subject's face. I love to use it because I do not have to manually indicate the places to apply the coverage, which can be time-consuming.
Get the Perfect Smile
I also love to use the tools to whiten my teeth and brighten my eyes. Nothing beats a dazzling, shining smile that features perfectly pearly white teeth in a photo!
Moreover, the brighten eye feature is also a gem because, with a single tap, my eyes are instantly emphasized and brightened.
This feature makes me look awake and refreshed by enlarging my eyes a bit as well.
Skin Glow and Body Reshaping Features
Another set of great features include retouching, editing, and tanning my skin to achieve that perfect photo glow. I can also add some color to my cheeks with just one swipe.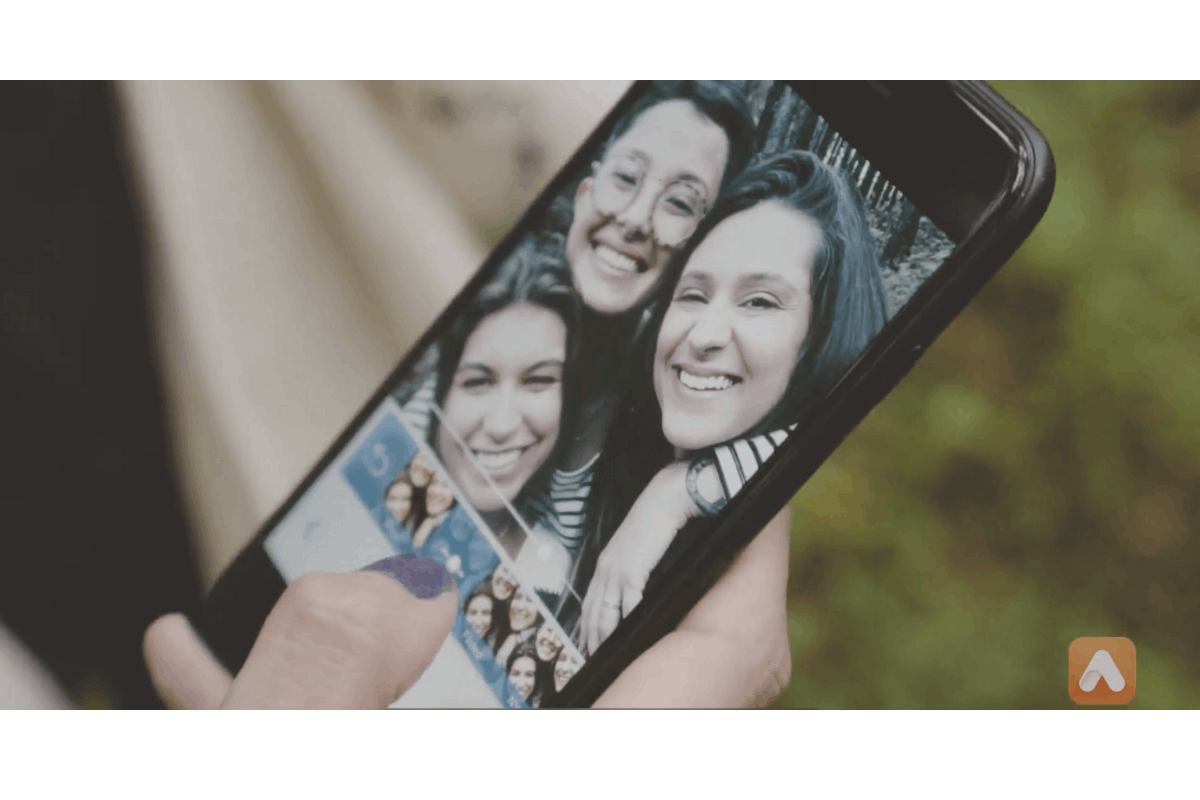 I can also make my face slimmer and use various tools to reshape any area of the photo. I usually use the reshape tool to give the illusion of a smaller waist and bigger hips.
Another amazing feature of AirBrush is its ability to shift the position of facial features. I find this especially helpful when the entire photo is okay, but some parts of my face look a bit awkward. I can also add volume to my hair and stretch my photo to make me look taller!
The Airbrush editor also includes tools that let me blur, crop, stretch, and tune my photos for an artistic and dramatic touch. Moreover, I have the option to do those changes and touch-ups automatically.
Auto Touch Up with the Magic Brush
I usually start by using the Magic Brush to see the automatic touch-up results before playing with the rest of the configurations.
If I am not satisfied with the result of the automatic touch-up, I manually adjust the photo settings and customize them according to my preference.
While it can be hit or miss, I still use the automatic touch-up feature to save time rather than manually adjusting every single setting. Overall, the Magic Brush function is a time-saving feature.
Professional Editing Options
In addition, the lens blurring and focus function help me achieve a quality that's almost at par with professional photos. I can blur the background and keep the focus on the subject of the photo. I always use these when editing portrait shots.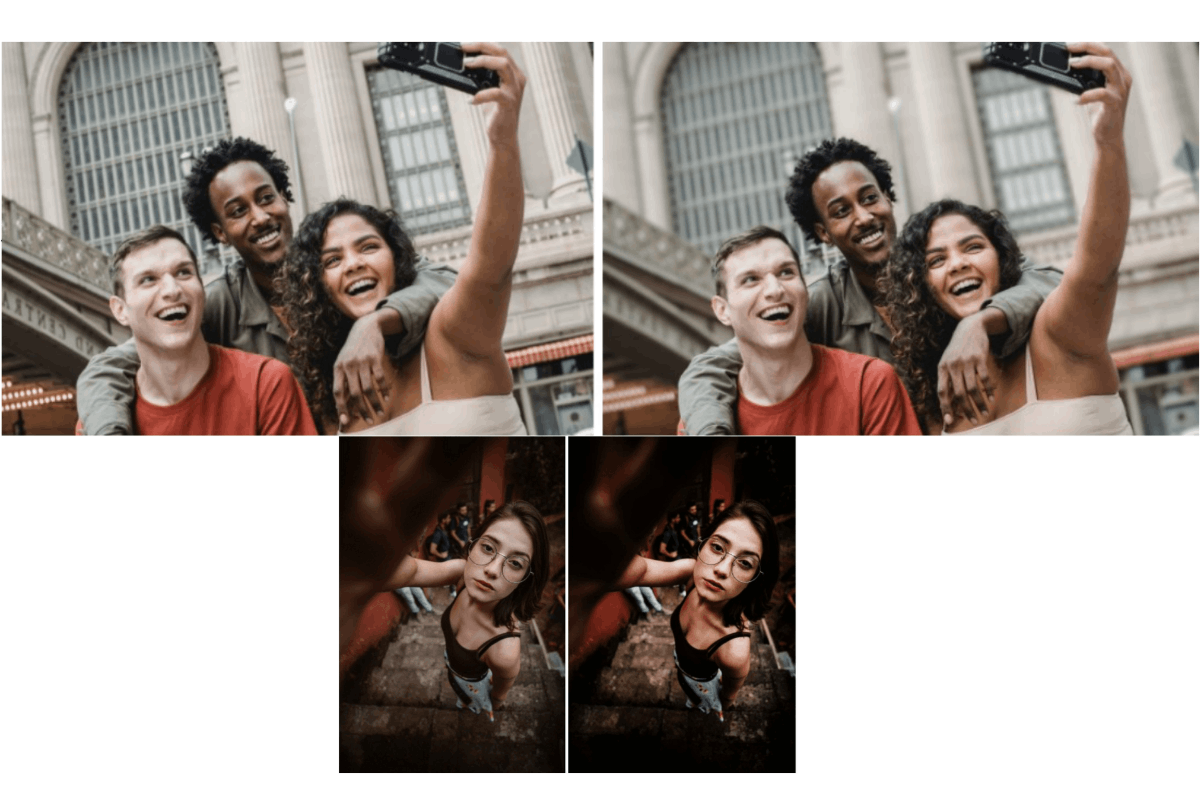 While I personally don't use frames and vignettes because I think they're a bit outdated, I've seen many people make those filters and frames work in their images. AirBrush also offers these tools to its users.
Whenever I come across photos that are too bright or need the lighting adjusted, I use AirBrush's lighting feature because it allows me to manipulate the settings and fix lighting, exposure, contrast, and brightness.
Save Time with Real-Time Editing
The app's real-time editing technology is an incredible feature! Instead of editing the photo after I snapped it, Airbrush allows me to set my filters and other settings before I even take the photo.
This feature saves me a ton of time in editing and post-processing.
I've only seen this feature in a few photo editing apps, so I was impressed when I discovered that this was also available with Airbrush, considering that the app was free.
Beauty Filters
Another thing I love about AirBrush is its beauty filters! I always use the in-app filters to enhance my photo without overdoing the makeup application, unlike other beauty apps where the results tend to look very cartoonish.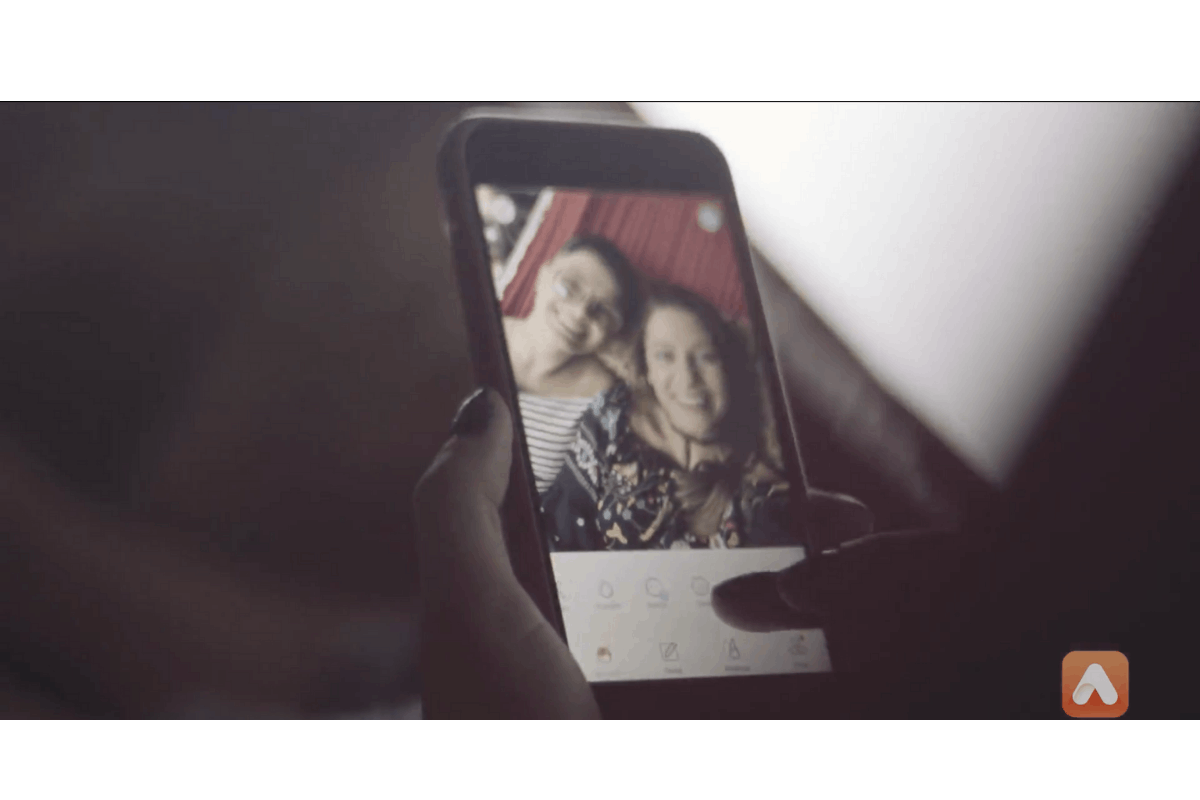 I also like how I can add makeup individually and not have to apply a full makeup look.
I can add blush, contour, mascara, eyeshadow, and lipstick separately, allowing me to mix and match colors and shades.
Unique Photos Every Time
With AirBrush, I can fully customize my look, so every photo I edit with the app can be a unique photo and give off a different style.
I never run out of combinations because, aside from the endless possibilities in mixing and matching, AirBrush continuously adds new filters which I can enjoy and apply to my photos.
Editing Photos with AirBrush
Upon opening the application, I am greeted with a simple interface that shows two options – Camera or Library.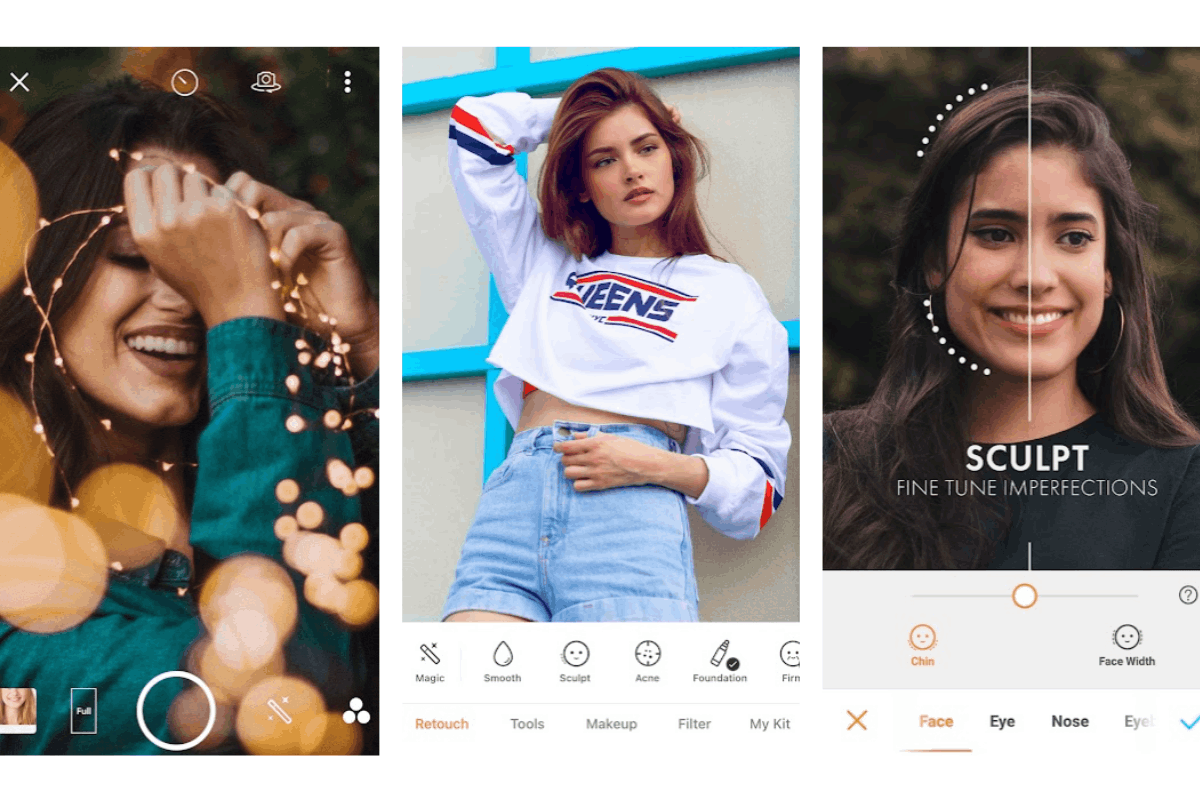 To edit an existing photo, I press the Library option. I use the Camera option to take a new photo. I usually take a photo with my phone's camera first and then open it in the app from my library.
This is because I find that the AirBrush in-app camera can sometimes be blurry and have a low resolution. I then use the Magic Brush to let the app apply its suggested edits automatically.
Intuitive Tools and Simple Interface
Using the features I mentioned above is easy. All I have to do is choose the setting – say, the slimming feature, for example – and then drag the portion of the photo where I want to slim down.
For options that rely on intensity settings, I just move the slider up or down to get the right amount of intensity, shade, or color.
Some options require me to slide left or right instead of up and down, but the interface is overall user-friendly. Navigating the app is easy and uncomplicated that even first-timers will easily get the hang of using the application.
Tips and Tricks in Using AirBrush
I do not need a professional photo editing service because I can make my photos stand out just by using AirBrush.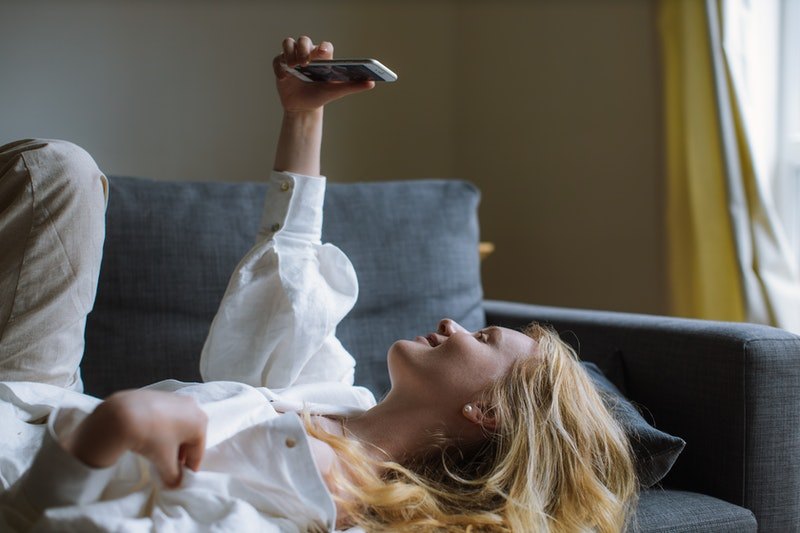 I use the app to do tons of edits, such as applying light, adding moderate amounts of makeup to a bare-faced photo, changing the angle of my mouth, and turning my frown or neutral expression into a friendly smile.
When editing, I usually work on the facial features first, such as eye brightening, teeth whitening, smoothing out the skin, and others before applying a filter.
This makes the photo look more cohesive and unified. The filter acts as my finishing touch to the photo.
Preset Filters
When I'm feeling a bit lazy, I will just choose among the preset makeup filters and adjust the intensity by sliding the cursor to either the left or the right until I am satisfied with how the photo looks.
To Sum Up
Apps such as AirBrush help users like me gain confidence with how I look online through its extensive and comprehensive features.
While it is important to be comfortable with how I look, enhancing my photos by applying makeup, filters, and other enhancements won't hurt. AirBrush helps me achieve perfection and makes me more confident with myself!