Watching videos online has become a daily activity for most people. But what if we could get money by watching videos? Well, the good news is – we can!
There are various reward websites and apps that pay you for answering surveys, playing games, and watching videos. It might not be a humongous amount, but it can definitely help with everyday expenses. Here are some suggestions to help you make some extra bucks.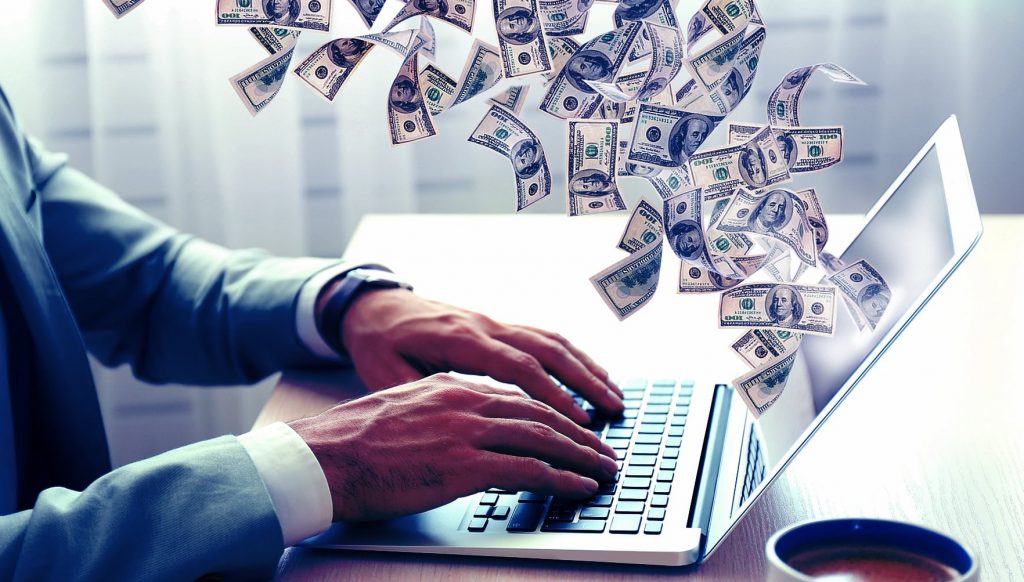 Watch Videos On Swagbucks
Swagbucks is a great reward website to sign up for and make some easy money by watching videos, surfing the web, and filling in surveys. This is one of the oldest sites in the field and the role model for many other rewards websites.
The videos usually include news content, ads, and viral videos. Upon watching these videos you will earn points known as Swagbucks. Swagbucks can then be converted into real money by transferring these points to PayPal. 
Or you can use them as gift cards on other websites to make purchases. Every 100 points on Swagbucks is worth $1 of real money. You can download the Swagbucks app on mobile and use it for free on Android and iOS devices.
Write Subtitles And Transcriptions
Watching a video and writing the subtitles for it is an interesting activity that can earn you some extra money. Many video-content creators look for freelancers who can write subtitles for their videos. You can find such jobs posted on freelancer websites like Fiverr and Upwork. 
You can also put your CV on these platforms for people looking for subtitle writers to find you. Before you place your details on a job-seeking website, research online what other freelancers are charging. This will give you an idea of what you should charge. Quote rates that are fair and competitive.  
If you know more than one language, you can even look at translating the video content and writing subtitles in another language upon the request of the client. Also, many clients look for freelancers to transcribe content from videos in a well-written and detailed manner. If you are interested in that, include it in your resume.
Earn Rewards On iRazoo
iRazoo is a reward website similar to Swagbucks. It also lets you earn points by watching videos, answering surveys, and playing games. The type of videos you can watch include ads, tutorials, short films, and movie trailers. The small tasks you have to complete after you've viewed the videos don't take much time.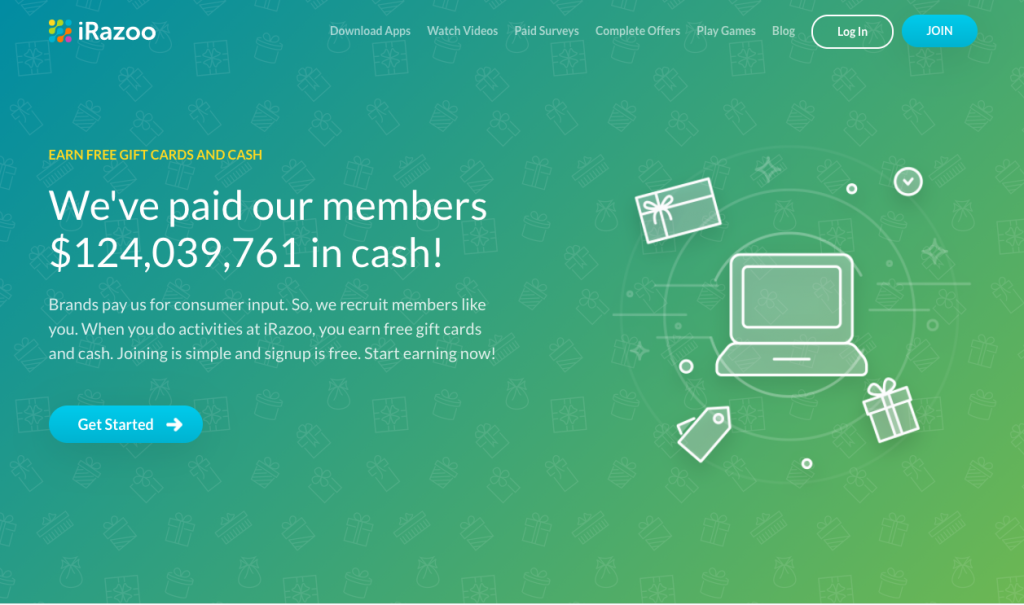 You can choose your rewards which are provided weekly. Once you earn 3,000 points on iRazoo, you can either convert it into gift vouchers from big online brands like Amazon or exchange it for real cash on PayPal. 
This is a website worth looking at, especially if you like to use gift cards. You can use all your rewards on gift cards if you want to and save money.
Write Film And TV Reviews
If you enjoy watching videos and are good at writing, you can always explore becoming a film and TV reviewer. You can pitch your review ideas to editors of review websites, accompanied by an impressive resume. It's not easy to become a full-time review writer, but you can start as a freelancer.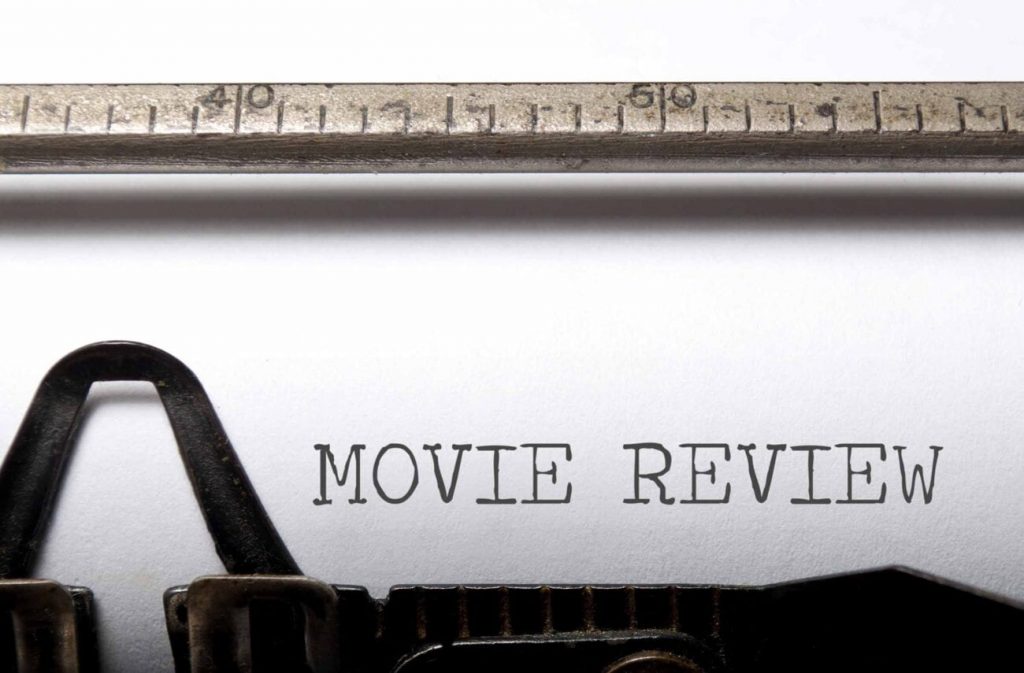 This is a very competitive industry and you'll have to start with a low fee and increase it as you get more experience. It can be very helpful if you have past work experience in writing or journalism or have done an internship with a media firm.
Starting your own blog of reviews and sharing this work with an editor can highly increase your chances of landing a good freelance position. This is a typical side hustle that can become a full-time freelance job over time. Keep copies of all your published reviews for use as a portfolio accompanying your resume. 
Watch Ads On SuccessBux
SuccessBux is a pay-to-click website that lets you earn points for watching adverts online. These points can then be converted into real money on PayPal. You can also check out other ways of earning money on SuccessBux like answering surveys and referring the website to your friends.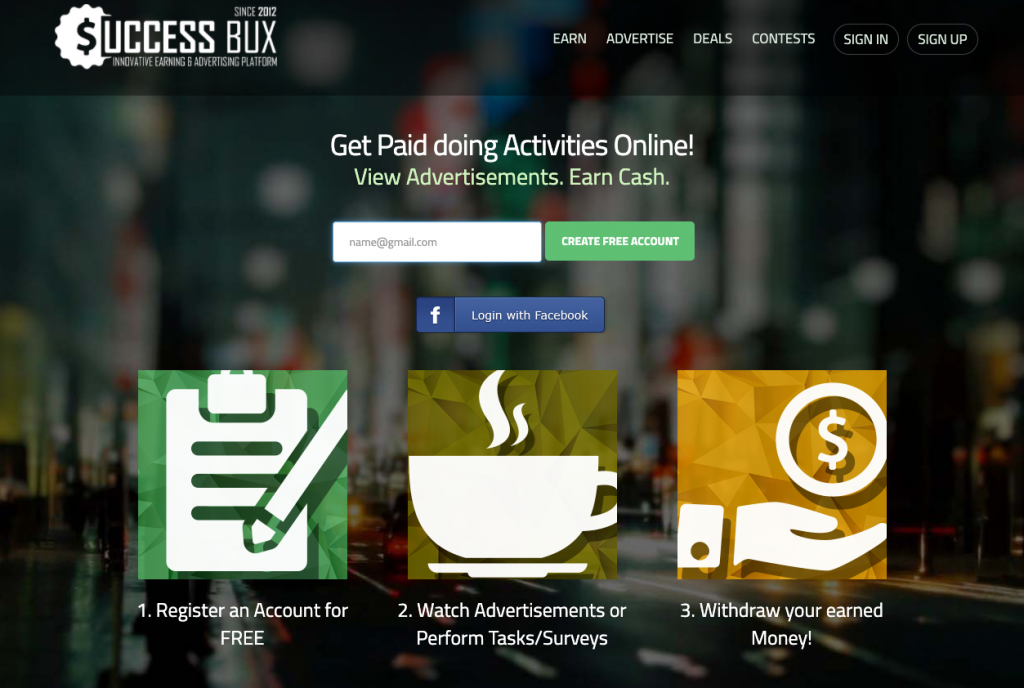 What makes SuccessBux a good option to look at, is that you can quickly get your money. You don't have to wait until you have a great amount available to get paid, as the minimum amount is only $1. 
Although your main job will be to watch adverts online, it can be very interesting to view and compare all the different ways of compiling advertising videos. 
InboxPounds
InboxPounds also works similarly to Swagbucks. You earn cash for watching videos, taking surveys, and completing specific tasks. These tasks include playing games, discovering new products and services, and completing special offers. With these special offers, you save money at the offer-providers and simultaneously earn money from InboxPounds.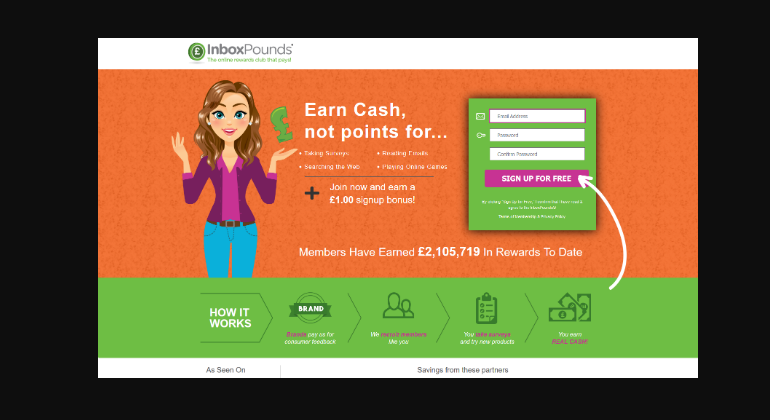 With these special offers, you save money at the offer-providers and simultaneously earn money from InboxPounds. If you refer friends to InboxPounds you will earn 10% of what they earn. You can request a payment as soon as your account has reached £20. 
Unfortunately, InboxPounds is only available in the United Kingdom, but for UK residents it is a very good option. The feature that you get a percentage of the income of everybody you've referred to InboxPounds is very attractive.
Take Part In Paid Psychological Studies
This option is ideal if you are interested in psychological and behavioral studies.  You can take part in the studies and make money by watching videos. The compensation depends on the type of study and how long the trial lasts. To find psychological trials search online for trusted organizations and universities looking for participants.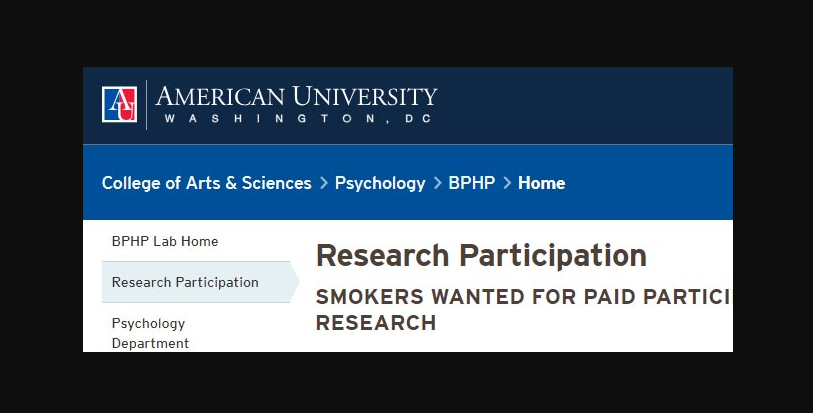 Remember, not all psychological studies include the viewing of videos. So, before you volunteer for a study, ensure that looking, evaluating, and writing about videos are part of the study. You must also ensure that the type of study is something you will feel comfortable with.
Many organizations and universities are asking for volunteers but generally small amounts are paid for your time. Some institutions offer gift cards. It is a little bit stranger than other video-viewing ways of making money, but it can be very interesting and you will make some money.
TV-TWO
If you are a cryptocurrency enthusiast you must have a look at TV-TWO. You will earn rewards for watching videos and completing specific tasks. It is much the same as other sites like Swagbucks, except that you receive your payment in crypto money.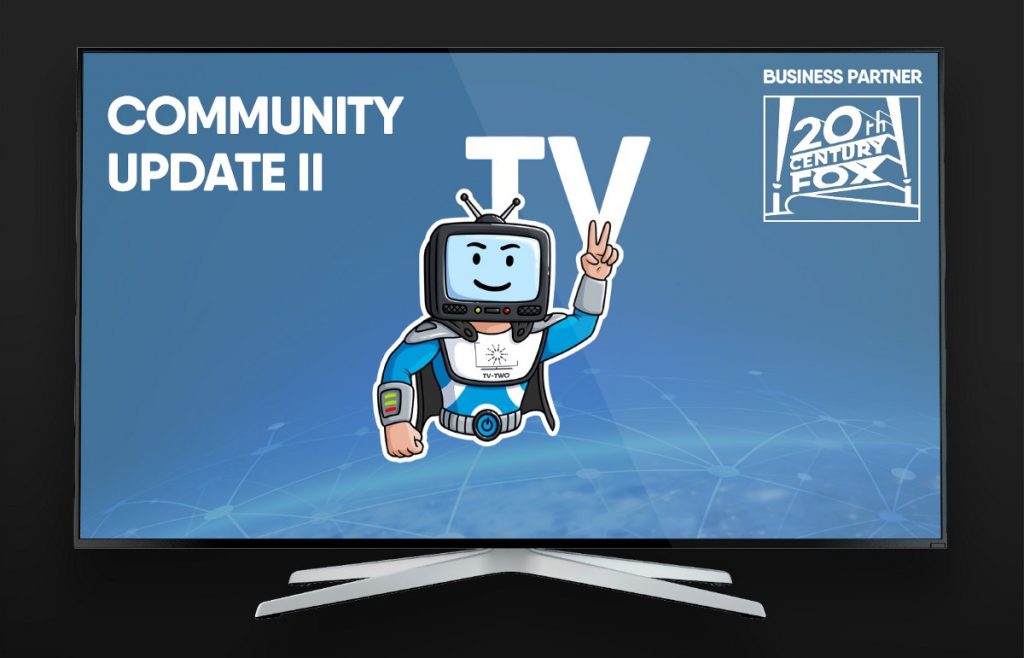 You earn credits for every video viewed and tasks done. When you have 50,000 credits you can request the payout. You will receive your payout in your Trust Crypto Wallet and then you convert the Ethereum tokens from TV-TWO to a cryptocurrency like Bitcoin. 
You can look at the website of TV-TWO. But it is also an app that is available for Android devices on the Google Play Store so you can easily download it. 
Promote Videos for Companies Online
This is a way to make money by viewing videos with a slight difference. You look at videos and find videos that you want to promote. Contact the authors/companies responsible for the videos you like and offer them the opportunity to promote their videos.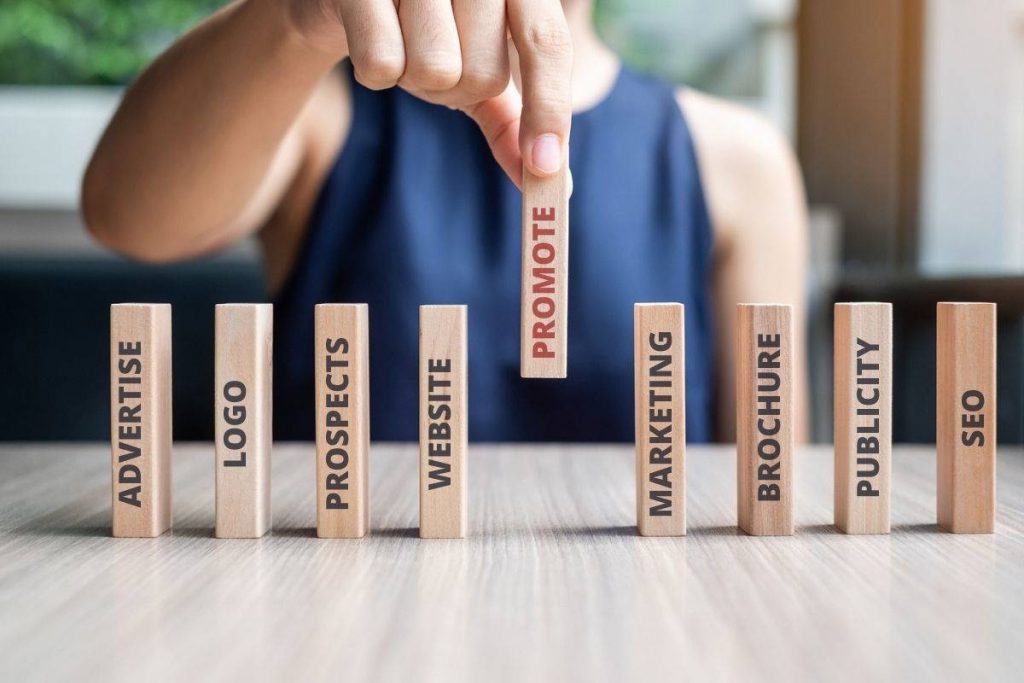 Many companies will pay you to promote their videos online. Even when you don't have a huge online following, you can start contacting companies. Be honest about the size of your follower group and quote a low price. 
As your follower group grows, you can increase your fee. It is important to make sure the videos you promote are relevant to your followers. If you have a small online following, it is a good idea to use freelance sites like Fiverr to find companies who would pay you to share their video content online.
Inbox Dollars 
InboxDollars lets you earn money by reading emails they send to you. And then they pay you for watching videos on a daily basis through them.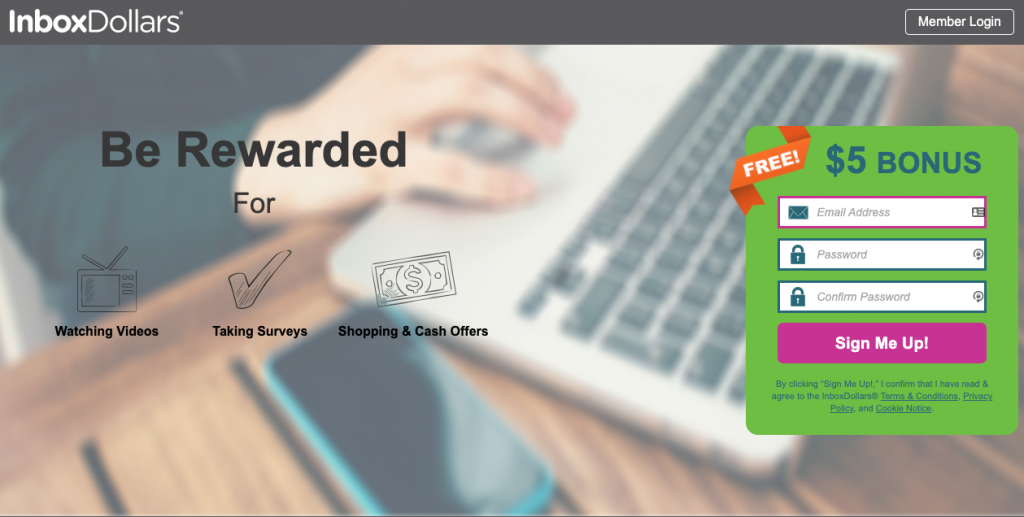 You also do other tasks and earn money. These tasks include things like completing relevant surveys, playing games, and conducting searches online.
InboxDollars is a trusted company in this field. It is just like Swagbucks, one of the oldest in the business, and pay those who sign up and perform the tasks provided.
My Points
MyPoints is a reputable survey website that pays you for watching videos. You then redeem your points for gift cards. By watching every day, you can earn as many as 500 points per day.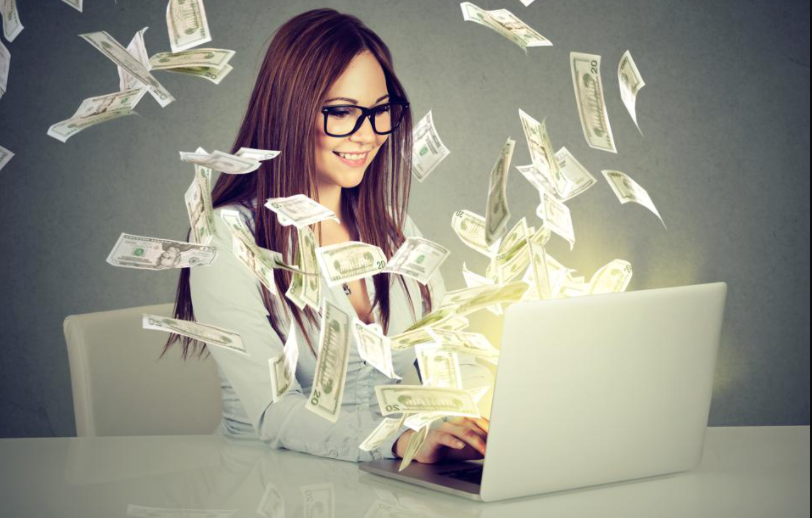 You can choose what type of videos you want to view. You might choose to watch only fun videos. You can also get paid to read emails, shop, or play games.
Conclusion
There are so many opportunities now available to earn money while watching videos. In your free time, you can explore reward websites like Swagbucks, SuccessBux, and iRazoo to earn some extra money while watching videos and doing small tasks. 
However, if you are looking for a more stable and decent income you can always look into becoming a freelancer with a focus. This could include writing reviews, subtitling, or transcribing videos online.