Almost everyone has had the unfortunate experience of accidentally deleting WhatsApp messages, whether it's because you have instantly regretted sending a message or simply wanting to read deleted messages that others in the group may have already seen. 
Thankfully, there are effective ways you can still read these deleted threads. One of the most accessible and downright hassle-free ways of doing so is via the Notisave app. 
Wondering how you can use this app to your advantage, and by extension, reveal any deleted message not just on WhatsApp but other similar messaging platforms? Below are how you can use the Notisave app and gain access to those juicy deleted WhatsApp messages. Check this out. 
All About the Notisave App

Read Deleted WhatsApp Messages Using the Notisave App

Features of the Notisave App

Customize Your Notisave App Settings

How to Check Message Alerts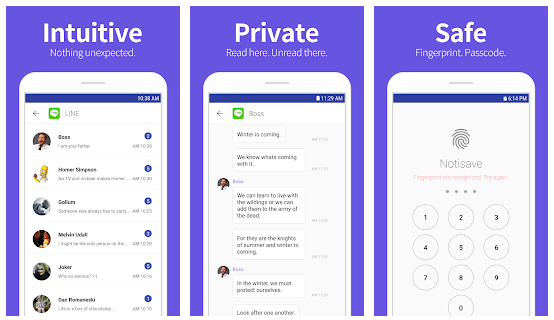 All About the Notisave App
WhatsApp is a free-to-use multi-messaging app that allows users to both chats and call one another. It leverages the Internet for users to send video clips, images, and messages to one another. While this is a formidable app in itself, WhatsApp is not precisely fool-proof.
Though it boasts new and improved features such as erasing messages, it has yet to find ways to retrieve these conversations. This is where the Notisave app comes in.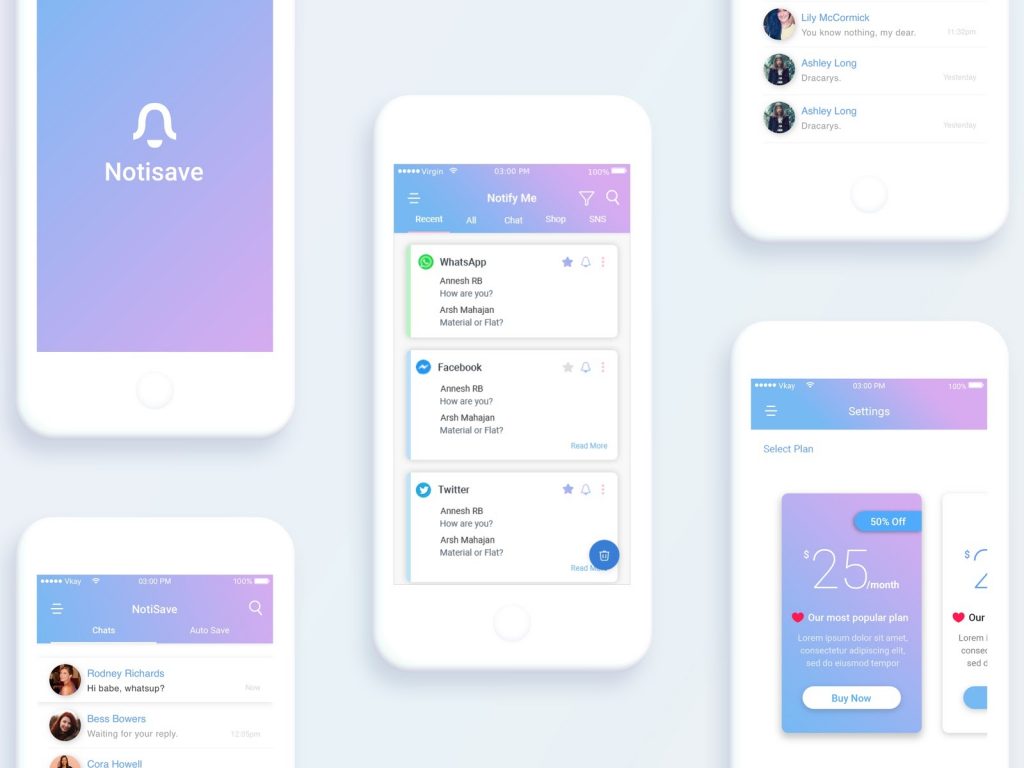 Notisave is a mobile application that automatically saves notifications from other mobile apps. It serves as storage for those push notifications, which you can access anytime. So, there is no need to worry if you missed a specific message or accidentally deleted one. 
Since the app acts as a storage system, you can sort and filter content as much as you like. It also gives you access to the messages anytime and anywhere because it makes the messages available even offline. Notisave has a lot of other great features which millions of users love. 
How to Download Notisave App
TENQUBE Inc. developed and released the Notisave app, which is available for download on the Google Play Store only. This software is a free software service that gives users access to all the notifications sent their way into an organized space. 
The application is free to download. You just have to search "Notisave" on the Play Store and click install. Notisave will not require you to sign in to use the app since it is just free to use.
Read Deleted WhatsApp Messages Using the Notisave App
To start reading deleted WhatsApp messages, make sure to download and install the Notisave app from the Google Play Store. After downloading this mobile application, it will show the following message on screen: "Allow access to notifications?"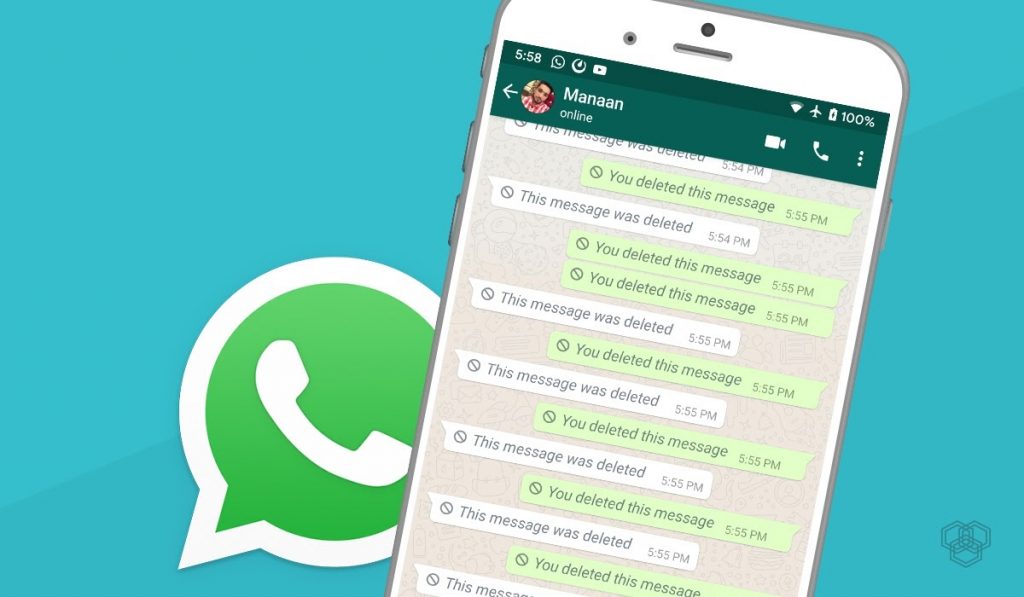 Tap on 'Allow' to make the necessary changes to the app, including saving incoming messages. Then, click on 'Next' and 'Okay' which enables the autosaving feature of the app. 
After doing this, click 'Back,' and a pop-up message will appear on your screen saying, 'Loading app list'. Giving the app the necessary access can 'bypass' or 'override' other installed apps on your phone, so you can gather notifications as you see fit. 
Some of the information you can gain access to are messages and contact information, among others. You can get a lot more things from the application, which will depend on the given authorization to access it.
How to Setup the Notisave App
To ensure that you can enjoy all the application features, make sure that you give Notisave access to some apps and information on your device after you install. Notisave will prompt you to allow these conditions on your phone.
The only thing that you need to do is read the conditions and explanation. If you are okay with that, then click "Allow." The prompt explains that the app can read all notifications posted by your phone's system or any other installed app.
The information may include contact details, personal information, and messages you received. Lastly, the app can dismiss those push notifications or touch action buttons within them. After allowing these conditions, you are now entitled to experience the features of Notisave.
Features of the Notisave App
The main features of this mobile application are that, apart from automatically saving notifications on your Noti-bar, it also keeps your Noti-bar clean. In the Noti-bar, you can see all your notifications listed in reverse chronological order.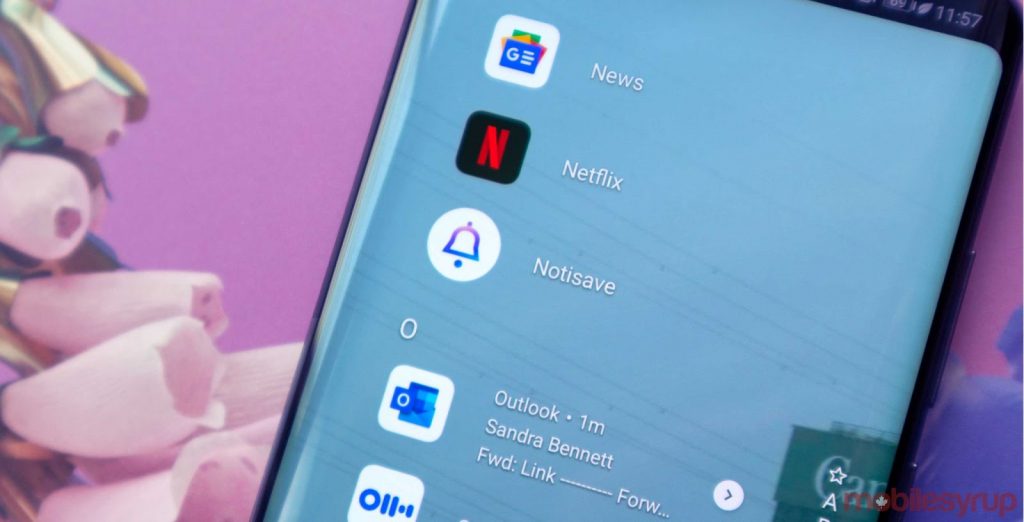 There is a big check button on the bottom right of the screen, which will "save" all the notifications. By default, all notifications are categorized as unread, as seen from the Noti-bar. You can filter that list and retain only what's necessary. 
It also has an expansive search feature for notifications from various apps on your device all at once. In Notisave, it is easy to access your wanted information or messages through the search feature, especially if you have tons of saved notifications already.
Besides WhatsApp, Notisave can read and manage messages from other messaging applications thanks to its autosave feature, thereby automatically retaining new messages and status updates. This means that even though messages have been deleted on the WhatsApp program itself, they can remain visible thanks to this nifty program. 
Folders on Notisave App
There are three main tabs on the Notisave app. The first one is the Noti-bar discussed above. But, the second one contains folders organizing the notifications collected by the app.
Notisave makes it easy to explore unread and saved messages and notifications on this tab. Unlike the Noti-bar that is listed in reverse chronological order, the folder separates the two types of notifications: the unread ones and the saved ones.
Also, it is further categorized depending on the origin of the app. For example, all saved messages from Whatsapp will be shown together. This feature stands out because of the convenience and organization it brings to the Notisave app users.
Customize Your Notisave App Settings
The third main tab on the home screen of the app is for more options and features. Notisave allows you to customize and personalize your experience on the app. First, you can choose to block notifications on the specific apps you do not want to save the notifications.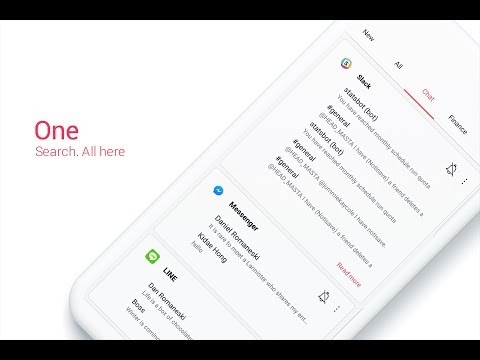 You can edit the group of your notifications found in the second tab of the home screen. Aside from unread and saved, you can add more depending on your preferences. Also, the app will let you choose the installed apps' notification will be automatically categorized on your personalized group.
In the More tab, there are the settings options that you can alter based on what you want. You can change the theme of the app and the status bar theme to dark mode. 
Through the Save Notifications options, you can remove the installed app from the list of the accessed apps of Notisave. So, it will not be saving its messages and notifications anymore. Lastly, you can quickly clear data or delete files.
How to Setup Your Privacy
The application gives its users a sense of privacy and security through its features. You can opt to turn off the app's lock screen widget to not appear on your screen once it is collected or received a notification.
You can also set up a passcode for the application. Each time you will be opening the app, you will be prompted to enter your registered four-digit passcode. It also assures you that nobody else can access the app aside from you.
How to Check Message Alerts
Once you have changed the settings on this software or have given this application to log notifications, you can quickly check message alerts – including those that were erased. 
While the message will remain deleted from the main messaging platform, it will remain visible via Notisave. As mentioned above, the app serves as a backup file or a storage system for those messages you like to keep. 
Open Notisave and verify the logs. Click under WhatsApp, and it will show the deleted message.
If you wish, you may also save the deleted exchange or conversation by tapping on the three vertical dots found on the right-hand side beside the bell button and then choosing 'Export.' 
You can also save and share these text files with others. 
Notisave App Safety
Since the application will collect personal information, there will be doubts about whether the app is safe to use. Generally, the Notisave is safe to use as it strictly follows its Privacy Policy. 
The saved notifications will only be held on the phones and not saved or accessed by the servers. Also, the app requests permission to access the phone's storage solely to keep notifications and not to access any unrelated files.
The company also assures its users that even though they hire several third parties to improve the service quality, they do not give access to the information of its users. 
Conclusion
For Android users, the Notisave app is worth exploring. Besides learning how to read deleted WhatsApp messages, it also gives you timely updates without skipping a beat and promises to keep all your information private and safe.
Spanish version: Cómo leer mensajes de WhatsApp eliminados con Notisave
German version: Wie Man Gelöschte Whatsapp-nachrichten Mit Notisave Liest