If you're suffering from a lack of productivity, there are various ways to help you manage both your tasks and time. This is why many employees work with productivity apps to resolve these issues together with the Workflowy desktop app.
Created in 2010, Workflowy is a desktop app that helps people manage and organize their tasks effectively. It is a text-based to-do list app with a simple interface to make it more functional. With millions of users worldwide, Workflowy aims to become one of the most efficient productivity tools in any setting.
This article shares more details about how to use the Workflowy desktop app and why it might be the right choice for you. Read on.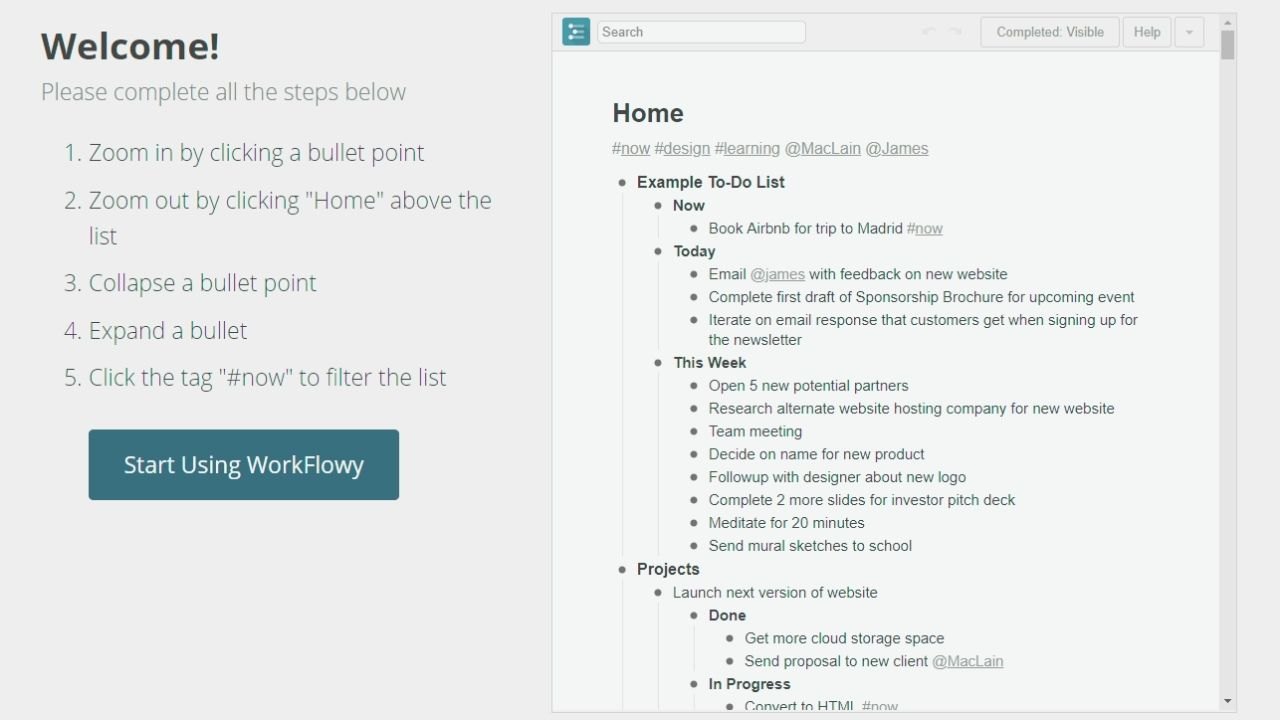 What Is Workflowy and How Does It Work?
Workflowy is a desktop app that functions similarly to note-taking apps but offers more than just that feature. The app is commonly used in many office settings but it can also be used for work or when you just want to organize your plans.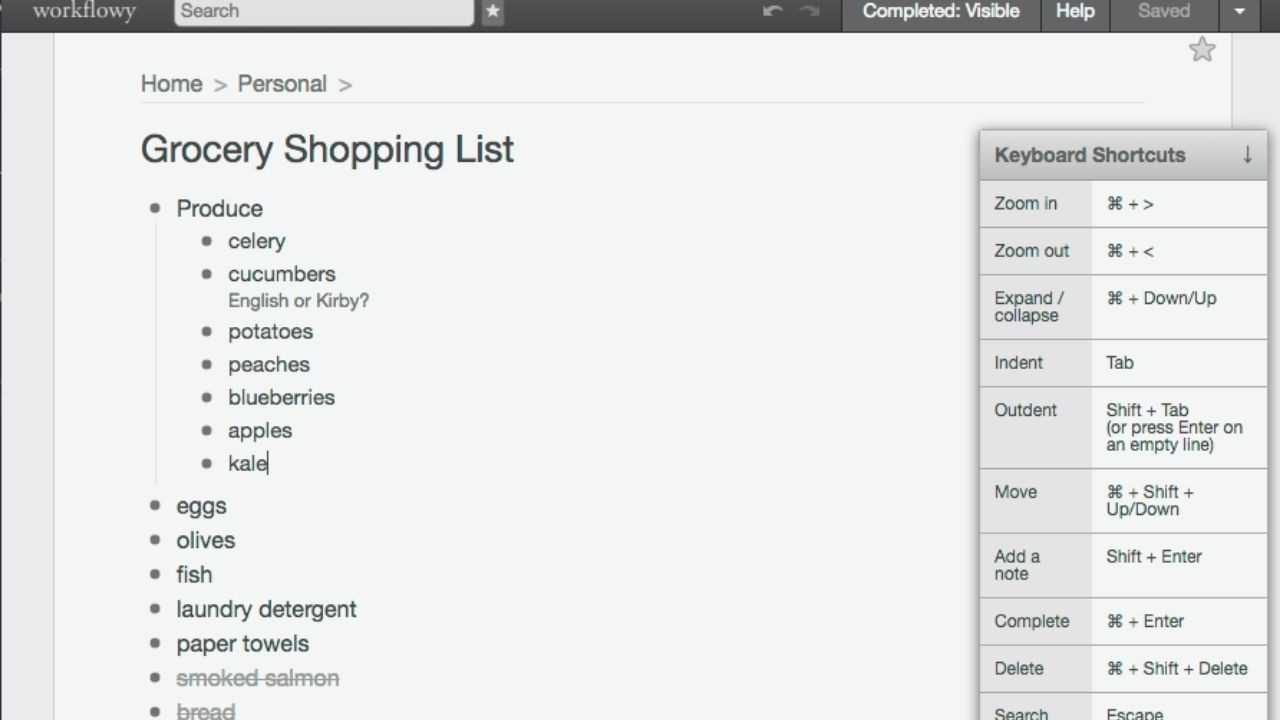 With this app, you organize each task with a bulleted list and when you click on the list, you can add more entries to the tasks. This helps you organize different areas and can be especially helpful with managing your work.
The app also features a cloud-based centralized system so you can log in to the desktop app, add entries, and continue your work on your mobile device.
Workflowy also features different keyboard shortcuts that will help to organize your work more easily by retrieving different notes within a few buttons. Workflowy lets you capture your ideas and put them on a list so you'll never forget about them.
Getting Started with Workflowy Desktop App
To get started with Workflowy, you need to download the desktop app through the official website. You can also download the mobile app from the Google Play Store or the Apple App Store. Download the app and install it on your device.
Once done, you will need to create an account using your email address as well as your password. Make sure that you create a strong password to protect your account.
Log in to launch the app and you will be taken to the homepage where you can immediately create your list by adding a new task. You can add colored tags to quickly identify different tasks and make searching for your tasks much faster.
Creating Lists and Items
To create a list, all you need to do is to click on a bullet and properly tag it so you can identify it. You can then create sublists under your main tasks and add different items to the list.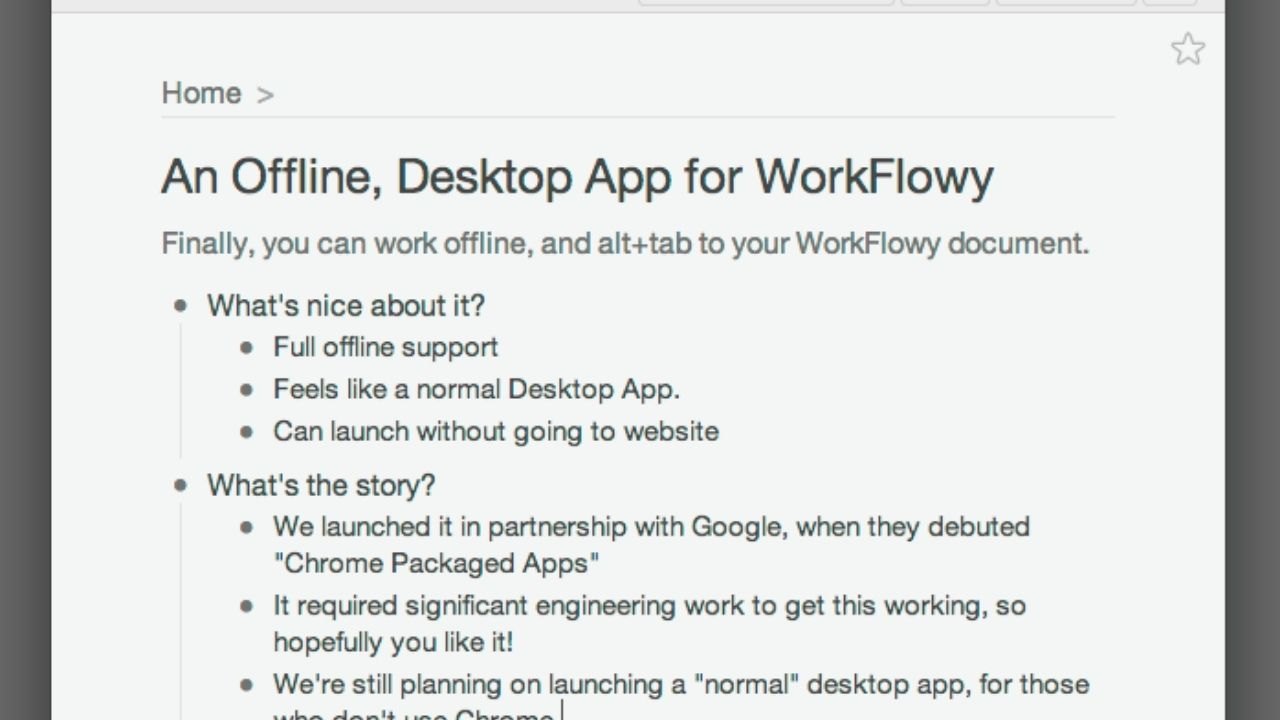 The app also has several keyboard functions that will help you handle common tasks like changing text from a bulleted list into a header or subheading depending on your format.
You can also move around your items and other lists across your workspace using specific keys. You can even cross off some items or check them off with your to-do list.
Users can even change the format from a bulleted list to a Kanban board depending on which type they're comfortable with. You can quickly make a list which is very helpful especially if an amazing idea suddenly comes to mind. There are also other options where you can add images and videos to your list.
Organizing and Managing Lists
Organizing your list is very easy with Workflowy. There is an interesting feature where you can tag every task that you have created with different colors so you can quickly filter it out and identify them.
You can also use the search function and type a keyword to search through all of your tasks easily. Another amazing feature of Workflowy is the use of backlinks. When you have a list of tasks, you can create links to any part of the tasks so you can just click on the link to return or connect different areas of your list and create interaction.
This makes your work a lot easier knowing that you can always head back to your previous list without having to search for it. You can easily pull one item from a list and place it on another with the use of backlinks.
Sharing and Collaboration
Workflowy allows you to share your lists with your workmates, and they don't need to have a Workflowy account to access your content.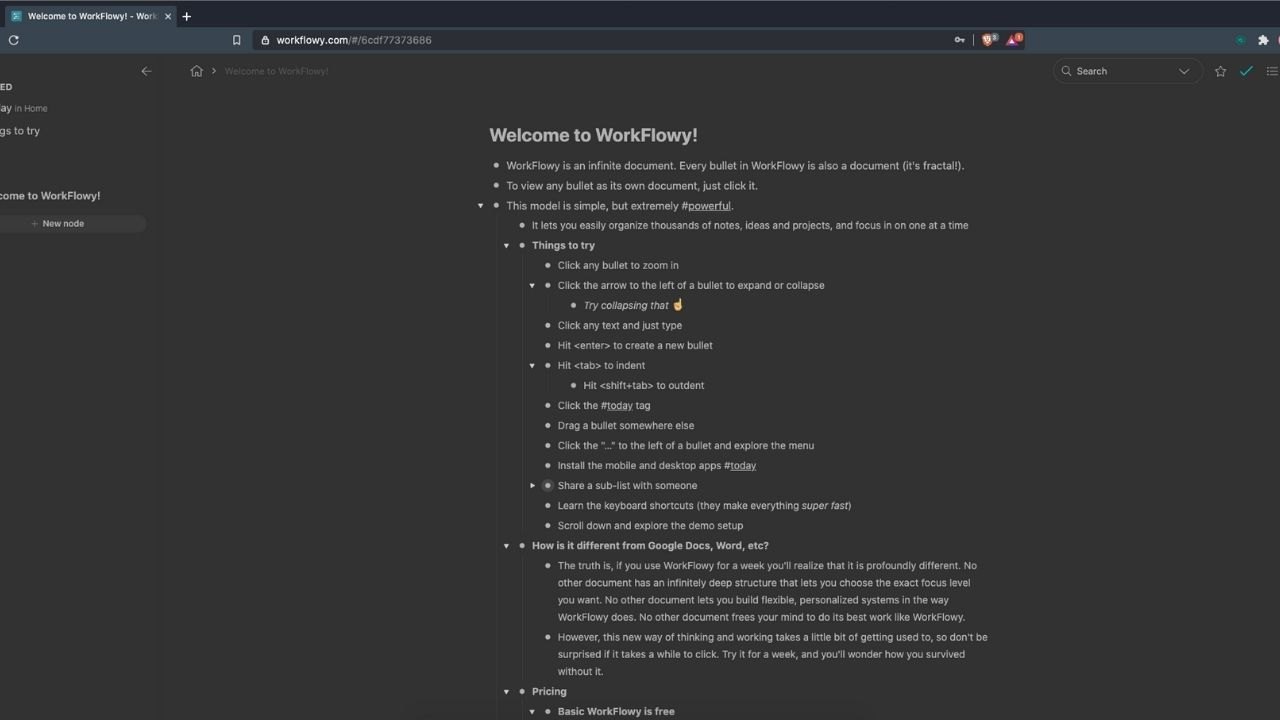 All you need to do is click on the link for the specific list that you want to share and send them the link. Other users can then check your content.
Workflowy also allows for collaborative work when sharing your link. You can invite specific people and allow them permissions to make changes to the document such as adding comments or editing your content.
This way, you have more people to work on your tasks and the changes reflect almost immediately.
Workflowy Pricing and Support
Workflowy is free to use for individuals and includes note organization with multilevel structure, simple sharing, and more features. You can also subscribe to their Teams plan if you have workmates who want to unlock many other features of the app.
The Teams plan starts at $4.99 per user per month or $49 per year. With this plan, you'll gain all the features of the free version as well as access to premium features like unlimited item creation for all members, unlimited file uploads for all members, auto-backup to Dropbox, and many more.
With the free plan, you get access to community support while the paid subscription allows you to get premium support where you always get priority when you need help. The community support is also very active and usually replies to you within the day.
Why Choose Workflowy?
Workflowy is all about work organization that enables you to work through different platforms making you more efficient.
The simple interface makes it easy to work with and you can immediately adapt to the different settings when working with the desktop and mobile app.
Workflowy offers a wide range of features including note-taking, capturing thoughts and ideas, enumerating your tasks and writing drafts.
The desktop app is usually for individuals or smaller teams who want to organize their workflow by creating lists of tasks. If you want to be efficient and effective at work through proper organization, Workflowy is your ultimate choice.
Tips and Tricks for Using Workflowy Effectively
Workflowy is a great tool to increase productivity within your team. Take advantage of its sharing and collaborative features so you and your team can provide results and offer resolutions to different issues that you encounter.
Make good use of the colored tags to group items together. With this, you can easily search for specific tasks within a myriad of lists.
Lastly, always review and update your list so you'll know which ones are your priority tasks.
Conclusion
Workflowy offers laser-focus levels of organization within a very simple desktop app. It is an app that is highly recommended for those who want to do more with their tasks.