The culture of work from home has also sparked learning and doing things online, for example, you can easily take a yoga class online or better yet, burn those calories with a good Zumba session. This has been a positive shift for me, as I want to have move flexibility to workout from wherever, whenever.
Joanna Soh, a leading health and fitness YouTuber created an app to teach and guide her students to better health. The app is called Fio and I have been using it to add more exercise into my daily routine at home.
In this article, I'm going to share with you what the app is all about and whether it is the right choice for you to embark on tackling your fitness goals.
About the Fio App
Localize Your Efforts Without Equipment
How to Get the Most Out of the Fio App
Pros and Cons of the Fio App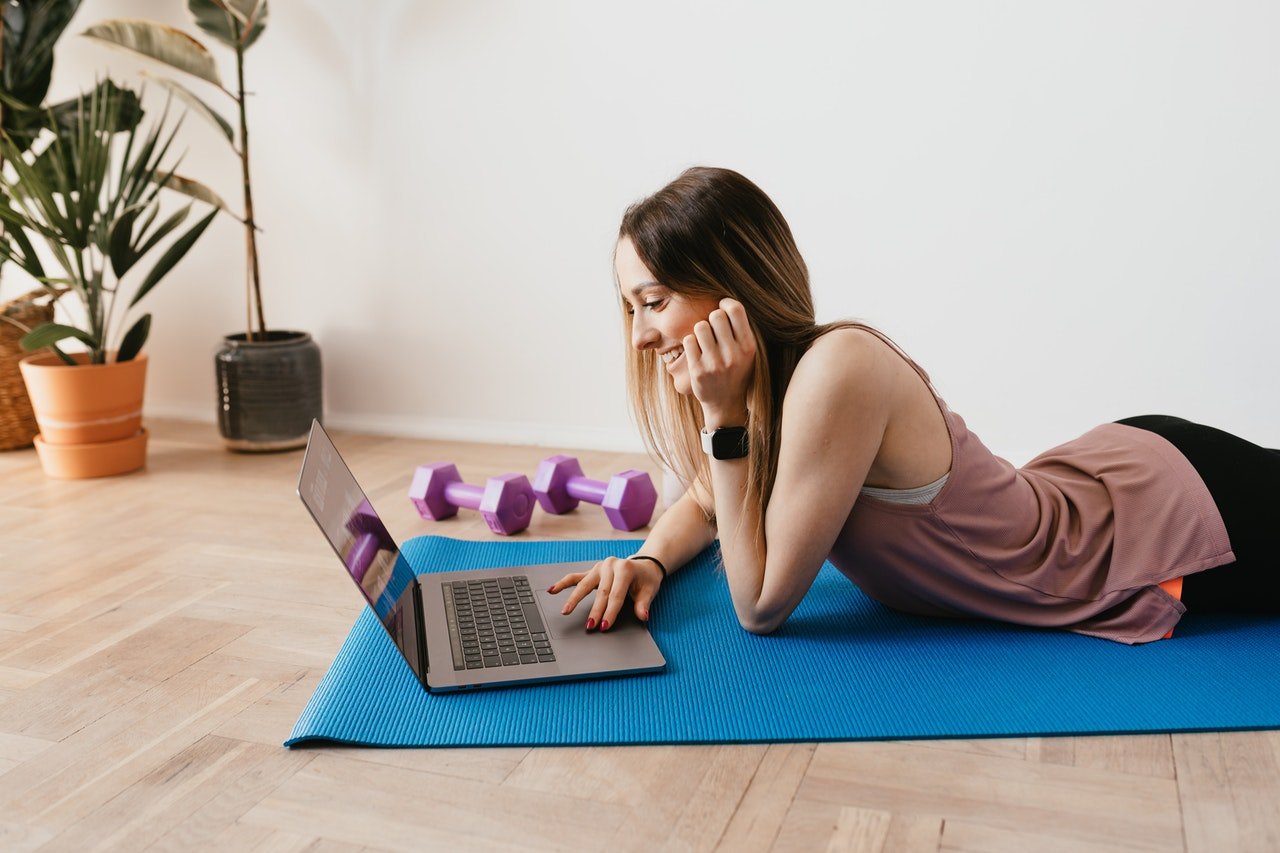 About the Fio App
Fio got its name from the Latin word meaning "to become" and the app promises to help you become who you want to be through health and fitness programs like yoga and more. The app has programs and trained professionals to guide you to achieving activity and fitness goals, all from the comfort of your home.
The app is produced by Alphapod and already has over 10,000 installs on the Android platform. The app is free to download and has a freemium model whereby you need to pay for better content and services. Fio is also available on the IOS platform but you must have iOS 11 or later versions to use it.
The app is unique in that it can help you reach goals like losing weight, becoming stronger, or growing your fitness levels. All the while, it also is attentive to ensuring a positive state of mind, as keeping spirits up helps to nurture motivation and maintain a focus on your personal well-being.
The app offers a well-rounded approach to health and wellness, offering healthy eating knowledge, tips, and even recipes to help you see results and meet your goals more quickly. This comprehensive focus makes me feel like I have a personal trainer and nutritionist guiding me through my journey.
Main Features
One of the biggest draws of this app is the fitness programs that Joanna provides. These programs have been designed in conjunction with what the YouTube star thinks will work for the youth of today. These workouts are created to target certain body parts every day and provide rest the other days.
Joanna believes that it is not only the body that needs attention but also the mind. Fio offers motivational content for the morning as well as the night to keep your enthusiasm levels high. The app includes knowledge and tips on fitness and workouts.
Mind and body have been duly taken care of but what about the fuel that keeps you going in the right direction? The third wheel of the app, eating right, focuses on nutrition and easy-to-cook meals that are calorie-calculated to make healthy eating easier.
Localize Your Efforts Without Equipment
While there are other apps in a similar category, one of the prominent features that stands out in Fio is that the classes are designed to cater to specific body parts that most people ignore. For example, underarms, belly, and the bum.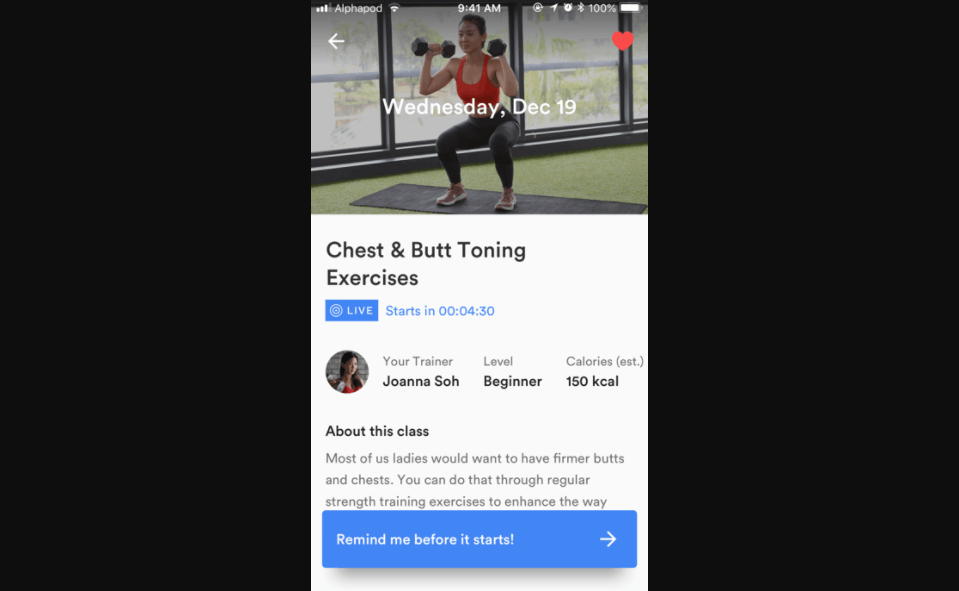 Another cool feature of the app is that you do not need any equipment to participate in the classes conducted by Fio. Joanna's main focus is on strength training which requires one to use their body that's all. This gives you an edge to work out at any time, from anywhere as per the class schedule.
For me, this means having less equipment lying around and having to find a place to store it. It also means when I'm traveling for work, I can easily do the workouts without having to bring any equipment along with me.
How to Download
Head over to the Google Play Store and search for 'Fio' to locate the app. After selecting the correct result and being forwarded to its download page, click the install button to begin downloading the app to your device.
If you are an Apple user, head to the App Store and complete the process in a similar fashion, making sure you understand the in-app purchase offers first. Apple likes to take user consent even before they allow for an app to download on the device.
How to Get the Most Out of the Fio App
As soon as you log in and see the dashboard, you will notice the various tabs on the top of the page like Classes, Meal prep, and Recipes among others. You can also have a detailed look at what to eat for breakfast, lunch and dinner. Not to forget healthy snacks which are easy to prepare.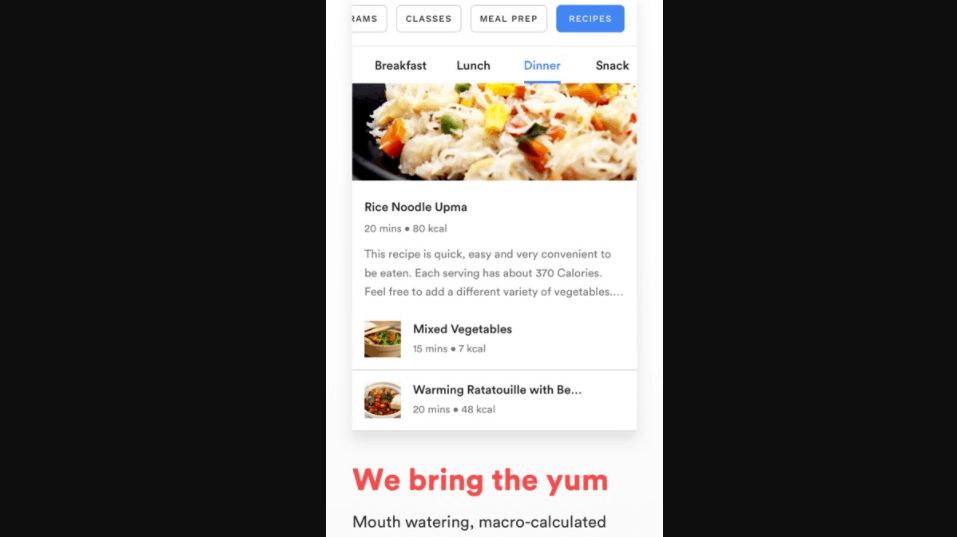 The motivation section covers a variety of content-like videos under the "Watch" category and wallpapers that have motivational quotes to keep you focused on the hard path of a healthy body and soul. Check out the nutrition section to know what food is right for your body and what to avoid.
You can take classes concurrently and it doesn't require you to follow any sequences or to complete incomplete classes first.
This helps you when you get bored of a body part due to repetition or if you wish to follow videos from a different trainer that works for you best. The app is all about choices.
Costs
Fio is free to use for starters as long as you need it for basic guidance. To get extra features, you will have to upgrade to a premium subscription. The charges are dependent on your geolocation or country of residence and vary due to these parameters.
For the citizens of the United States, there are three options to choose from: 3 months for $29.99, 6 months for $47.99, and $74.99 for the annual upgrade plan. Needless to say, you have to cancel the subscription else you will get auto-renewed.
I personally used the free version myself, as its features that provide me with everything I need to work steadily toward my fitness goals. I find I get very good value out of the free version.
Pros and Cons of the Fio App
It is better to look at the app objectively and weigh in the good and the bad before you decide to go for any of the premium plans. Let us look at what the customers say about the product, the features and the user experience as mentioned below.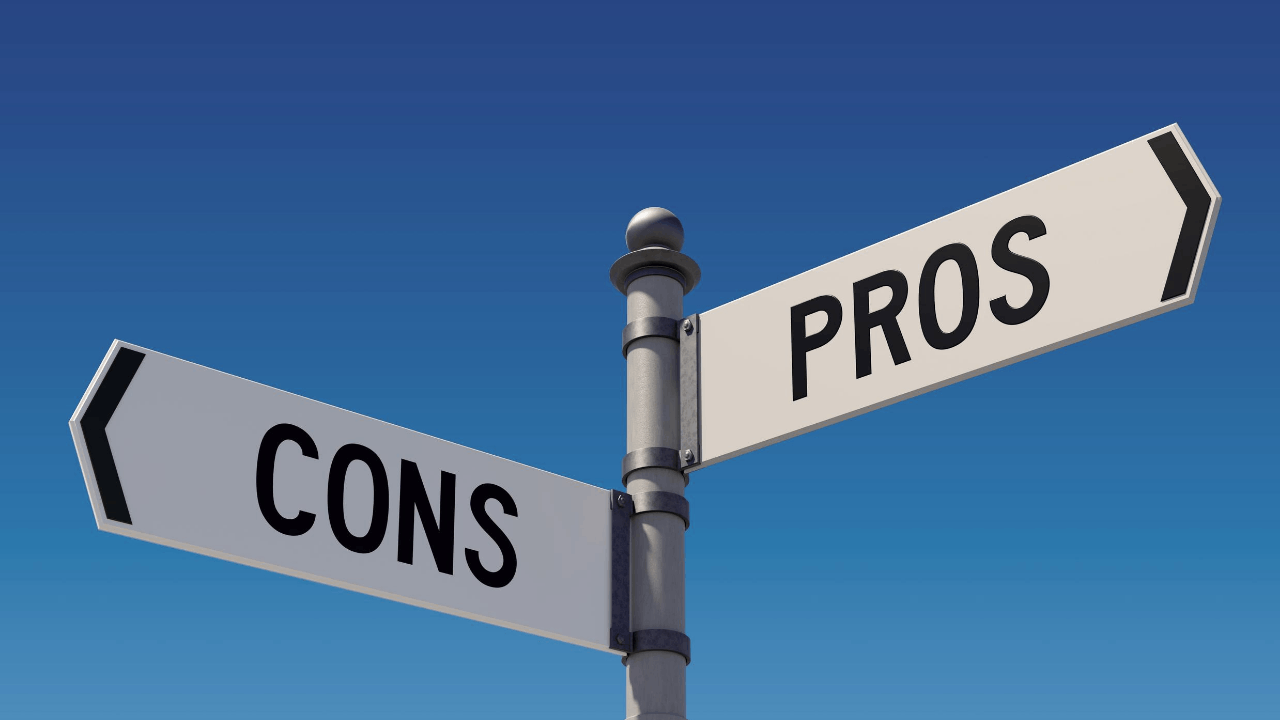 Customers find that Fio connects with the audience well and it keeps the service delivery real. In short, there are no animated videos or a robotic voice-over that guides you to your every workout. When real people workout with you and show the way, it goes a long way to motivate the customers.
The app doesn't force free members to buy the premium services. Users have reported that there is tons of content in terms of mind, body, and nutrition even for non-paying members which is a breather compared to what competing fitness apps do. It keeps all customer types in mind and has content for all.
Drawbacks
Some users have complained that upon sign-up, each user is shown their Body Mass Index score, based on the data entered by them. There have been instances or claims that the BMI calculator on the app is inaccurate by a fair margin, demotivating users right at the beginning.
Most Fio users are followers of Joanna's YouTube channel and are major supporters of her. However, these very fans also feel that the app doesn't meet their expectations. Even paid members say they experience a poor user interface that doesn't lead them to premium content. They prefer to watch Joanna's free videos over paid content.
Another simple issue faced by many users is that the app crashes randomly and frequently. They love the YouTuber but detest this technical glitch that doesn't allow them to consume the content created for them. Most have even given a good review of the content but call for a re-work of the app.
Conclusion
After contemplating the pros and cons, Joanna Soh's Fio is still a winner simply because in today's day and age content is the king. Or in her case, should it be said that content is the queen! Yes, there are technical challenges as the publisher is doing everything in their power to improve the interface.
Fio is an innovative app that brings the human element, integrates mind, body and nutrition to develop fit and healthy humans out of their users. After all, it is backed by Joanna Soh, Malaysia's top health and fitness influencer, and the first woman in the country to earn a Gold Play button from YouTube.