Instagram Direct allows you to send messages, videos, and photos to friends and followers on the platform.
Sometimes, while engrossed in your conversation, you may accidentally delete a message you don't intend to. If you are a curious soul or you just need access to the information you deleted by mistake, it's possible to retrieve that now.
You may wonder how it is possible to recover deleted Instagram Direct messages? You may be tempted to look into Instagram Direct message recovery tools or software, but you are worried about the safety of your data. Check out this guide with a few helpful tips.
How Instagram Direct Works
How to Send Instagram Direct Messages
Instagram's Privacy Protection
How to Delete Instagram Direct Messages
How to See Deleted or Unsent Messages on Instagram
Using Instagram Data to Recover Deleted Messages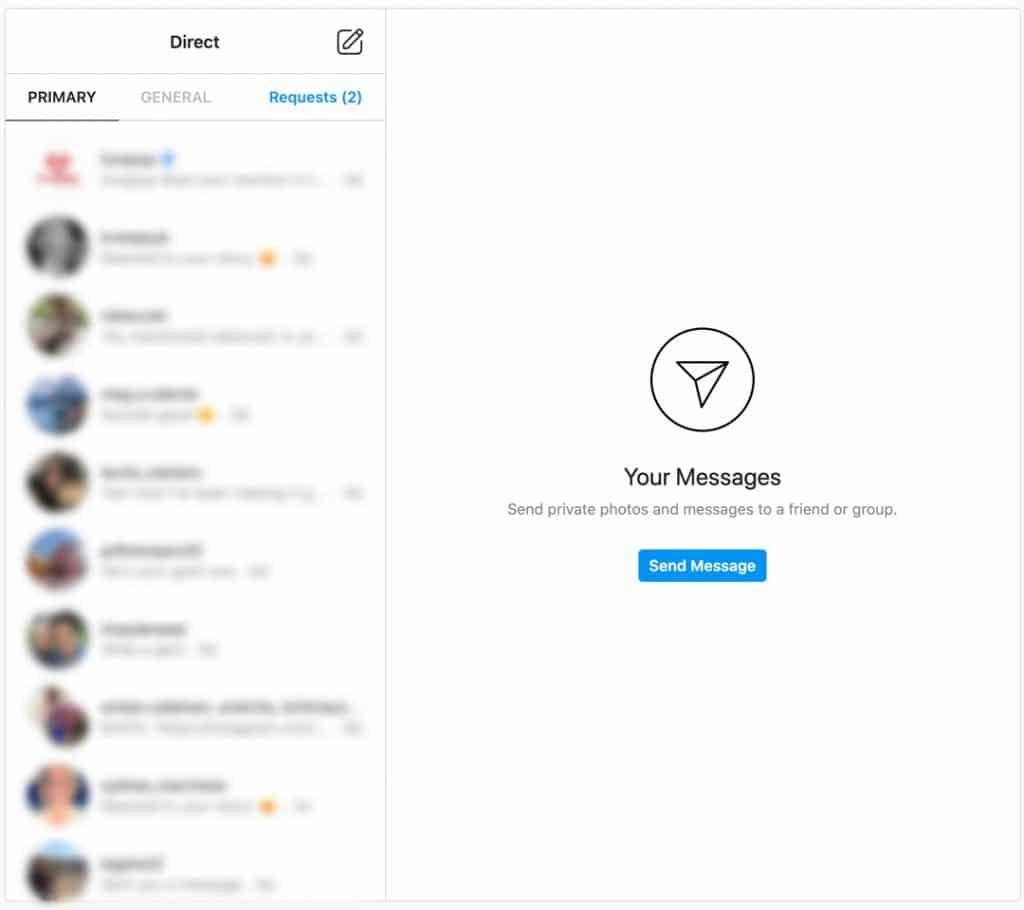 How Instagram Direct Works
Instagram Direct was launched in December 2013, as the private messaging function on Instagram. It lets users send plain texts and photos or videos from your phone's library to another user or multiple users in a group. Instagram photos or videos, hashtags, and locations can be shared via Instagram Direct too.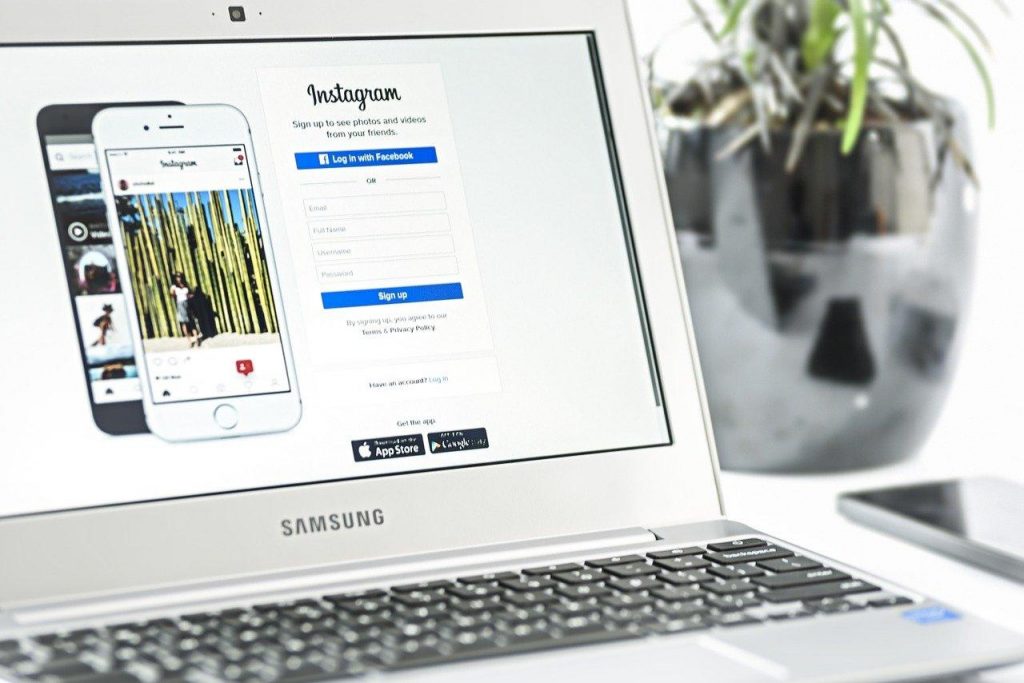 With Instagram Direct, you can connect more privately with someone you just discovered or followed and someone who just followed you on Instagram. With more targeted messaging, you won't be spamming everyone else's feed with photos or videos.
However, when you send a message to someone you're not following, it shows as a message request in their inbox. The recipient has to approve the message first before you can both freely chat with each other.
After receiving a direct message, you'll get a push notification if you have them enabled. At the top of the Instagram screen, you'll find a mail icon that can take you to your Instagram Direct messages. Your most recent conversations will appear in your main messages feed.
Instagram Direct and Facebook Messenger
You have the option to merge Instagram Direct with Facebook Messenger.
This means that you can enjoy the features of Facebook's messaging function while using your Instagram account.
Moreover, you'll also find your messages from other Facebook users in the merged inbox.
How to Send Instagram Direct Messages
Sending Instagram Direct messages is pretty much like using other messaging platforms like Messenger.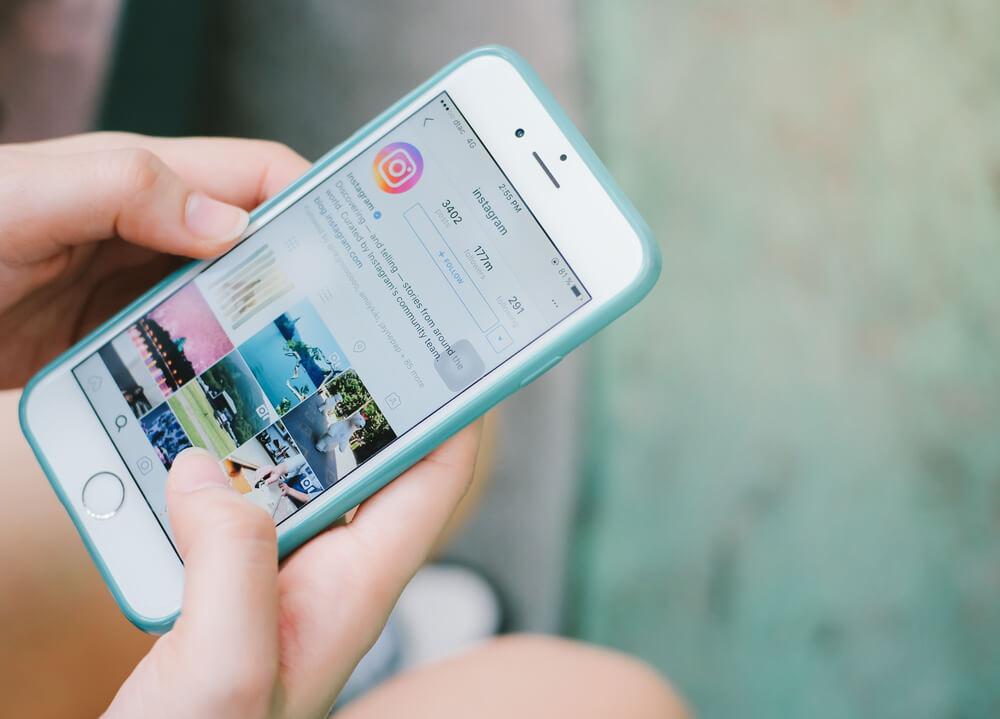 When you're on Instagram's home page, click the paper airplane icon in the top right corner. What you'll see is a primary list of users you have chatted with most recently.
To message another Instagram user, just tap his or her picture or use the search area at the top to look for someone specific and choose them from the list of suggestions. Then, go to the message field at the bottom of the screen to enter your text. When you are done, tap 'Send'.
Your message will be sent. If you have your push notifications turned on, you will receive a message notification when the recipient has replied to your message. Click the paper airplane inbox icon to access it.
Instagram Direct Messaging Tips
If you want to send a recorded voice message, just tap the microphone icon. If you will send someone a photo from your gallery, tap the image icon. As for the plus sign icon, you can send stickers or GIFs using the sticker icon and save replies using the speech bubble icon.
If the recipient of your message has seen your reply, you'll notice a tiny time stamp beneath your last message. To like the photos that other users sent you, you can double-tap the recipient's last message.
Instagram's Privacy Protection
Even if Instagram is designed for connection and sharing, users still have the right to privacy. For example, if someone sent you a message request, you are free to reject the request. This will protect users' privacy from potential abuse and spam.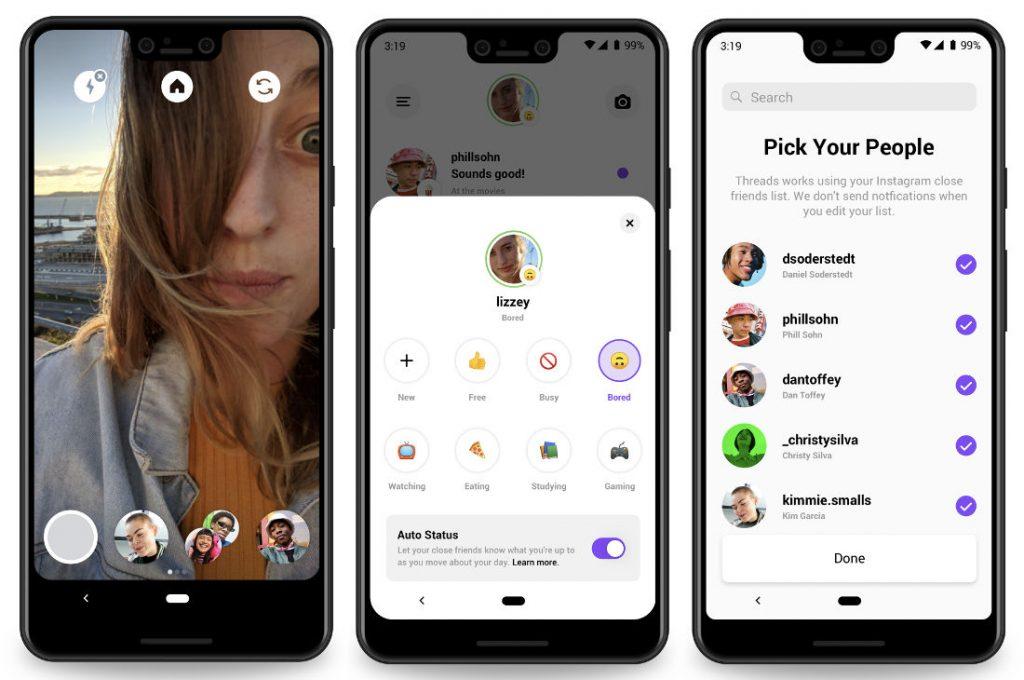 If you're the one who sent a message request and it has been approved by your recipient, all your future messages will go straight to their inbox even if you're not following them. You can send a reply to an Instagram Direct message the way you normally would on any other private messaging app.
To make your Instagram Direct experience safe, opt for Instagram's Close Friends feature. It allows you to customize a list of people you like sharing your content with the most. You get to send more intimate stories with only the users you consider closest to you regardless if you are not following them.
Replies also appear as bubbles so you can keep track of the conversation. If you are receiving an abusive photo, video, or message through Instagram Direct, you can report the user by opening the conversation and choosing the circled "i" in the top right.
Limiting Direct Messages
There are different ways to limit your interaction with Instagram users you are no comfortable with.
With the Restrict option, you can control whether others can see their comments on your posts or remove their chat, so they won't know if you've read their messages.
The other option is to block a user so they won't be your follower anymore and stop them from sending you a message and seeing your profile.
How to Delete Instagram Direct Messages
If for any reason, you need to delete a direct message on Instagram, you can simply go to the conversation page.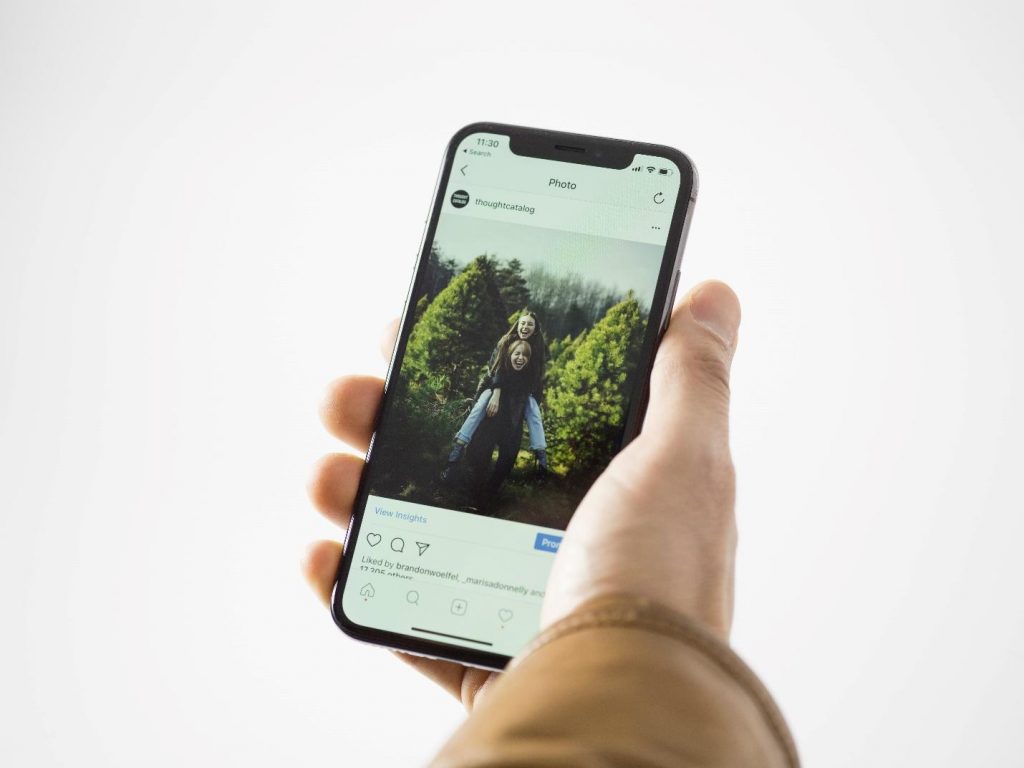 For iOS users, select the conversation you want to delete and then swipe left to reveal the delete option. For Android users, you can tap and hold the conversation you'd like to delete, and then tap delete on the conversation.
Remember that when you delete a conversation, it will no longer appear in your inbox. However, that deletion only happens on your end, and your conversation would still appear for other people in the conversation.
Unsending a Message on Instagram
If you would like to completely remove the message for both you and the recipient, you can choose 'unsend' instead of 'delete'.
Unsending a message means you no longer want that image or video to be seen by the recipient, but note that it is still possible for them to see your message before you unsend it.
To unsend a message, go to the message you'd like to unsend. For iOS users, you can tap and hold the message, and then choose 'Unsend'. For Android users, do the same and then hit 'Unsend Message'.
How to See Deleted or Unsent Messages on Instagram
If you regret having deleted or unsent messages on Instagram, there are different ways to retrieve or restore them.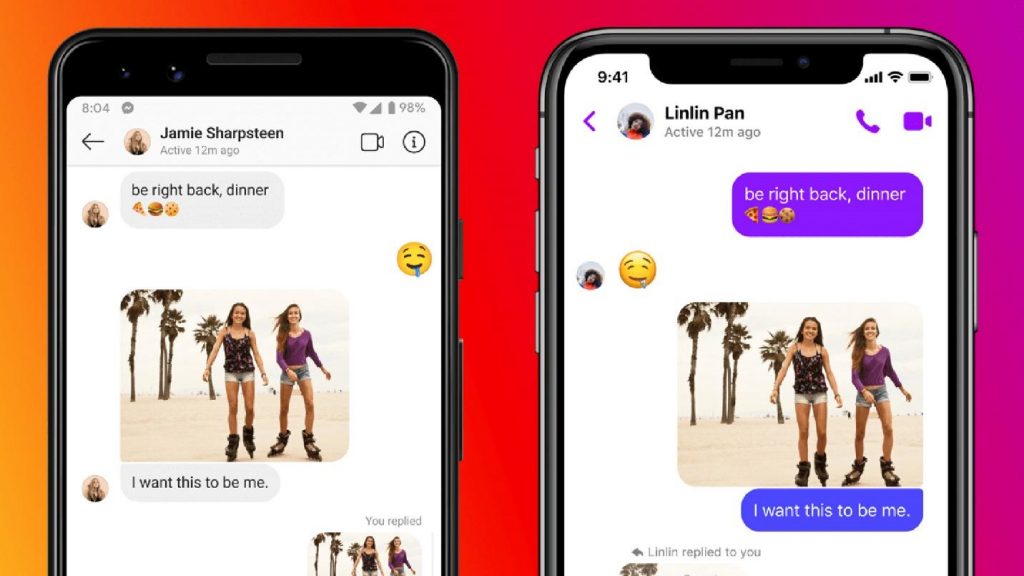 The first technique is to take screenshots, but this may take up a huge space in your phone memory.
Note that if you deleted conversations on Instagram, it is only deleted on your end. The other user still has a copy of the conversation.
It may be tedious but if the messages are important, you could ask the other user to send the chats back or take screenshots of them.
Recovering Instagram Messages Through Facebook
You can also recover Instagram Direct messages using your Facebook account.
If your Instagram account is connected to your Facebook account, you will be able to see your Instagram Direct messages and manage them easily from there. In order to that, you can sign in to your Facebook account that is connected to your Instagram handle.
Then, go to your Facebook inbox. Tap the Instagram Direct message icon and then, you can retrieve all the messages.
Using Instagram Data to Recover Deleted Messages
When you are on the Instagram account web version, tap the account settings icon and then choose "Privacy and Security."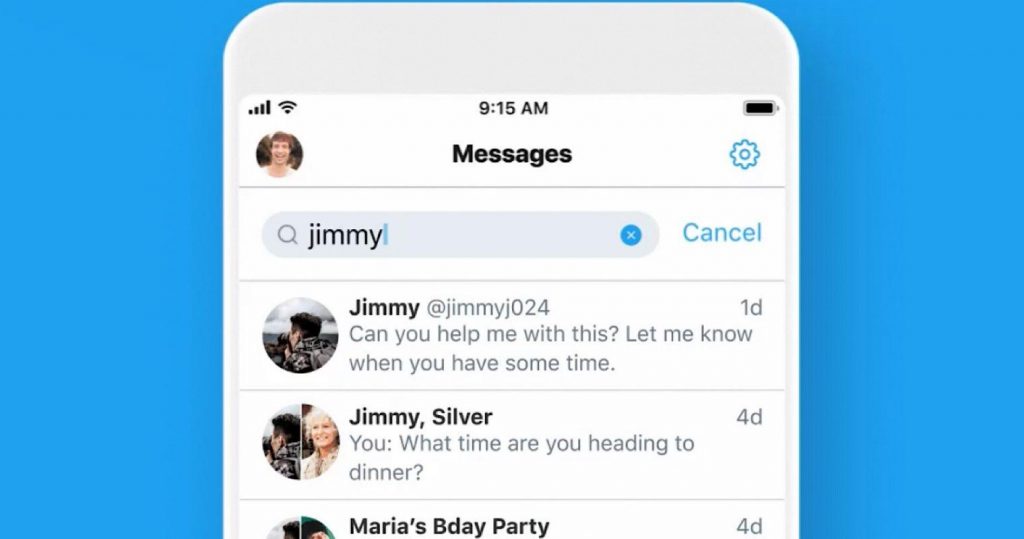 Scroll down and select "Data Download" and click on "Request Download." You will be asked to verify your identity and enter your Instagram details.
Type your email address to get the link to a file that contains all your data on Instagram. After that, click "Next." Type in your Instagram password again and click on "Request Download."
Instagram will send you an email containing a ZIP file with the subject line "Your Instagram Data." Open the email and then download the ZIP file to your computer. Extract the ZIP file to a folder and then find the "messages.json" file.
Viewing the Retrieved Messages
Open the content from the ZIP file using Notes or a text editor to view all the text messages that you have sent or received on your Instagram Direct.
To make the viewing of messages easier for you, you can use keywords to find the text that you need.
Be reminded that Instagram allows only one request from an account at a time within a period. You might wait for more than 48 hours to receive the file. Your Instagram data includes your videos, photos, and texts.
Conclusion
Having deleted a conversation or message by mistake can happen to anyone especially when you are navigating the fast-paced world of social media every day.
It's a good thing that recovering those deleted messages is possible in a few clicks.
German version: Entdecken Sie, Wie Sie Gelöschte/Ungesendete Nachrichten Auf Instagram Anzeigen Können