South Korean culture has been exploding to the global scene for the past several years, from Korean pop music or K-pop to Korean TV dramas or K-dramas. This is why I decided to start learning the Korean language.
However, I don't have much free time to attend traditional language classes or even online courses because they would still require at least an hour a day to complete. This is why I tried searching for apps that would help me learn how to speak Korean at my own pace. Below is a list of the best apps I recommend for learning to speak Korean.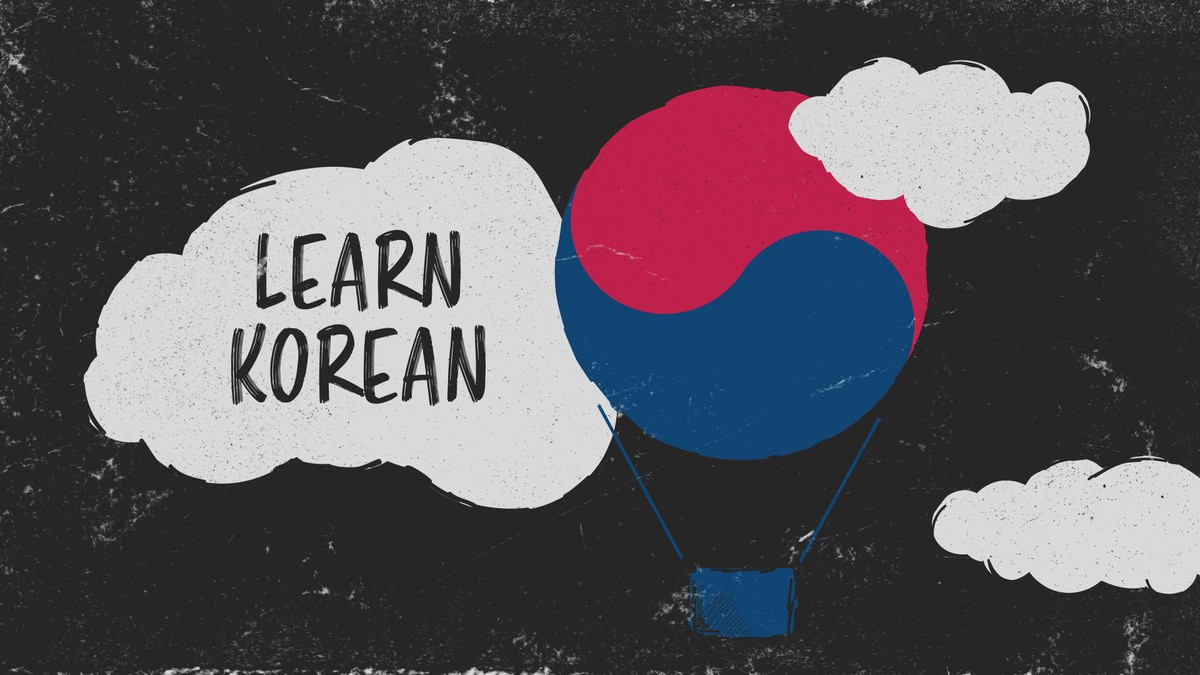 LingoDeer
This app initially focused on teaching Asian languages, such as Korean, Japanese, and Chinese, but has expanded its services to offer lessons on languages, including Spanish, Italian, and German. To accommodate non-English speakers, it also provides lessons in other languages.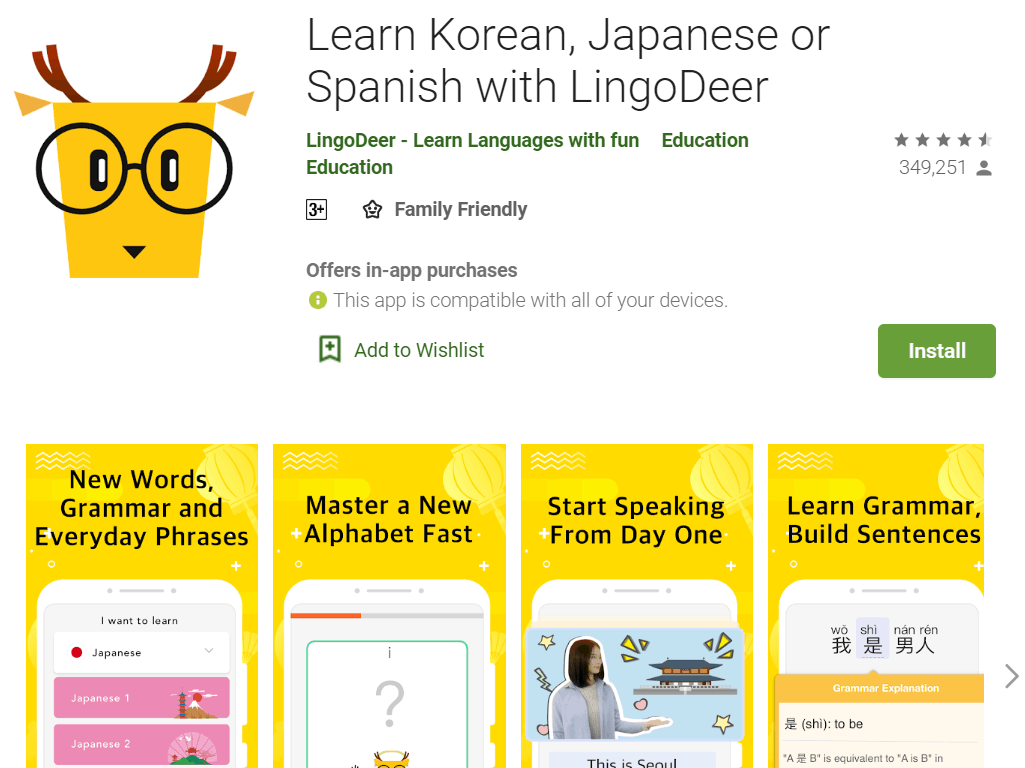 I found LingoDeer's structure and design very beginner-friendly, and it delivers lessons simply and effectively. I also liked how lessons are divided into building blocks and are not just focused on vocabulary but emphasizes grammar too. During LingoDeer lessons, activities include fill in the blank, matching words and definitions, and writing full sentences.
While the app is free to download and install, you will need to subscribe to a Premium Plan to go beyond the first two lessons of the language you want to learn. Subscription rates are at $13.99 per month, $34.99 per quarter, $79.99 per year, or $119.99 for a lifetime membership. LingoDeer is available on Google Play Store for Android users and the Apple App Store for iOS users.
Duolingo
Duolingo is one of the most popular language apps that I have used so far. The gamified approach of Duolingo's lessons and the reward system in which I earn in-app currency to buy character customization and bonus levels made learning more interesting for me. You will encounter activities such as translation, write what you hear, and fill-in-the-blank multiple choice.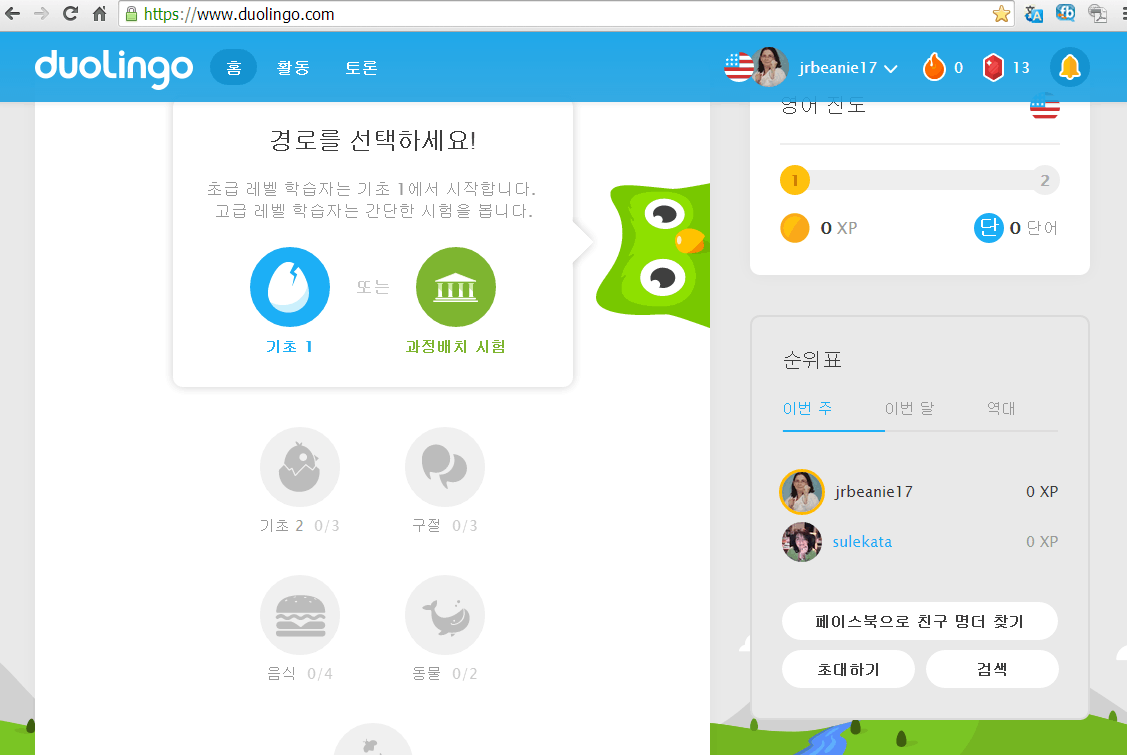 I liked how Duolingo's modules, which contain multiple lessons, are progressive, so you need to complete a certain number of lessons before moving to the next module. This ensures that you've learned enough about the previous topics before you try to learn new things.
The app is free, but a paid subscription called Duolingo Plus is available to anyone who wants to enjoy additional features and avoid annoying ads. A monthly subscription costs $6.99, while a yearly subscription costs $83.88. Duolingo is available to Android users, as well as iOS device owners.
Drops: Learn Korean
If you can spare just five minutes a day to learn how to speak Korean, then the Drops: Learn Korean app is the way to go. Unlike other entries in this list, this app is dedicated to learning Korean only, which is better, in my opinion, if you can only devote time to learning this particular language.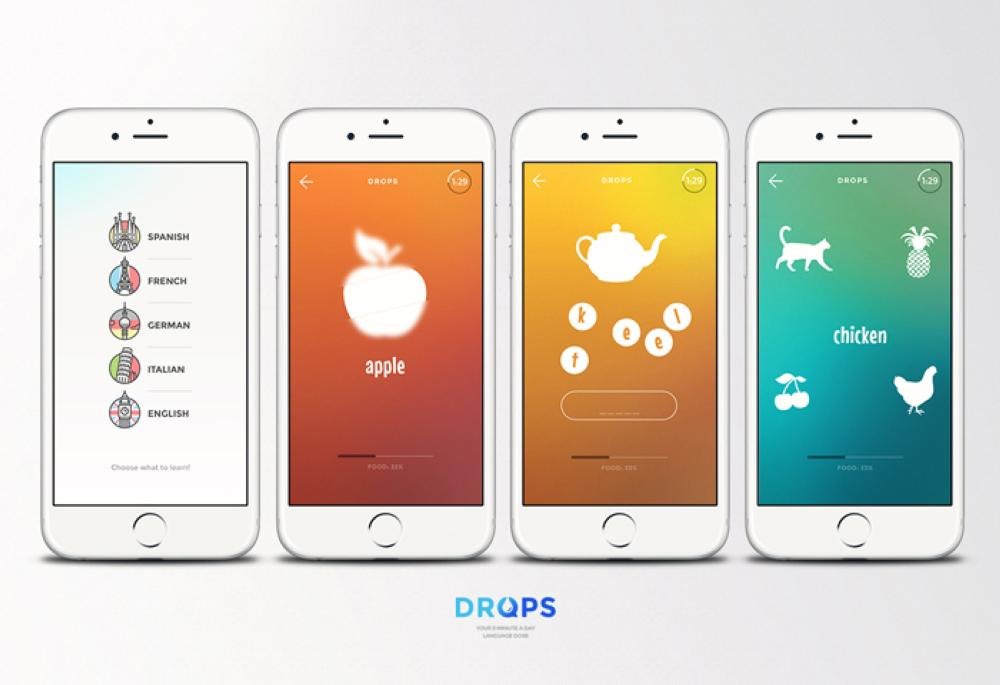 For me, what sets Drops: Learn Korean apart from other apps in this list is its method of teaching the language in a 100% visual manner. Instead of long texts and hours of exercises, the app delivers lessons through attractive yet minimalist illustrations and fast-paced minigames.
The downside of using this app is that you cannot go beyond the daily five-minute limit unless you subscribe to the premium version. Subscription to the premium service is priced at $8.49 monthly, $60 yearly, or $149.99 for a single-purchase lifetime subscription. You can download Drops: Learn Korean on Google Play Store for Android devices and the Apple App Store for iOS devices.
Pimsleur
The priciest option I found for learning how to speak Korean is the Pimsleur app. This may be because the company claims that the Pimsleur method of language learning is based on well-established research and is one of the fastest ways to help people learn to speak a language.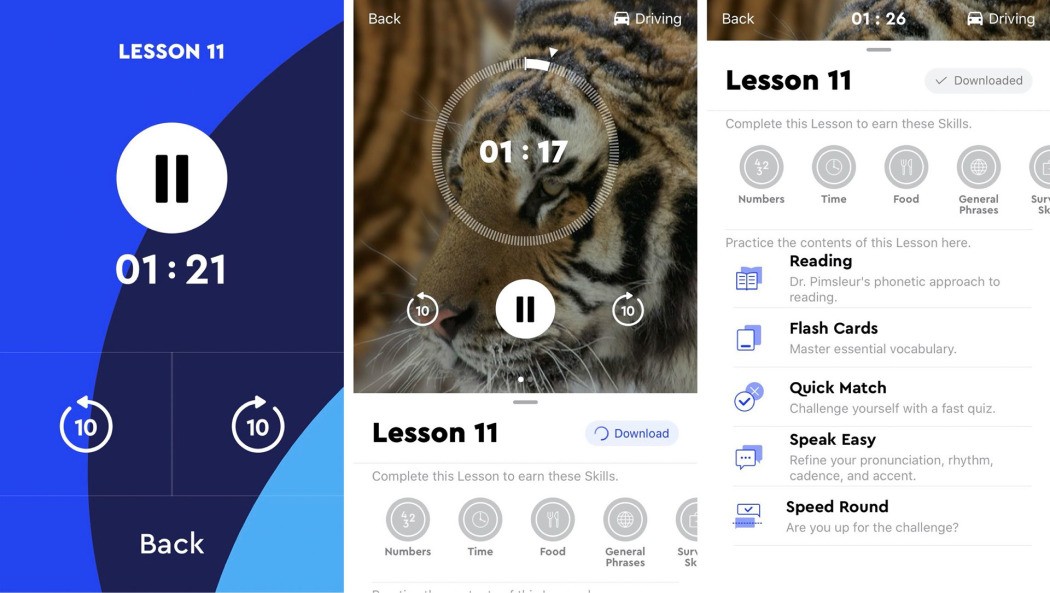 Since I wanted to learn how to speak Korean, Pimsleur may be the best choice because it doesn't focus on written Korean like the other apps but instead concentrates on speaking and listening to Korean. Lessons are delivered through 30-minute audio files that are interactive and allows you to immediately practice speaking in Korean.
The Pimsleur app is free to download and use for both iOS and Android systems, but you won't be able to access the full courses without buying them. There are three levels available for the Korean language, and each course is priced at $150. However, I discovered that the complete course is available for only $350.
Mondly
Another app that I found which offers lessons for multiple languages, including Korean, is Mondly. The app distinguishes itself from others with a mix of course materials, chatbots, augmented reality, and even virtual reality to deliver lessons to users. The chatbot was what I liked the most about the app because it felt like I was chatting with a Korean.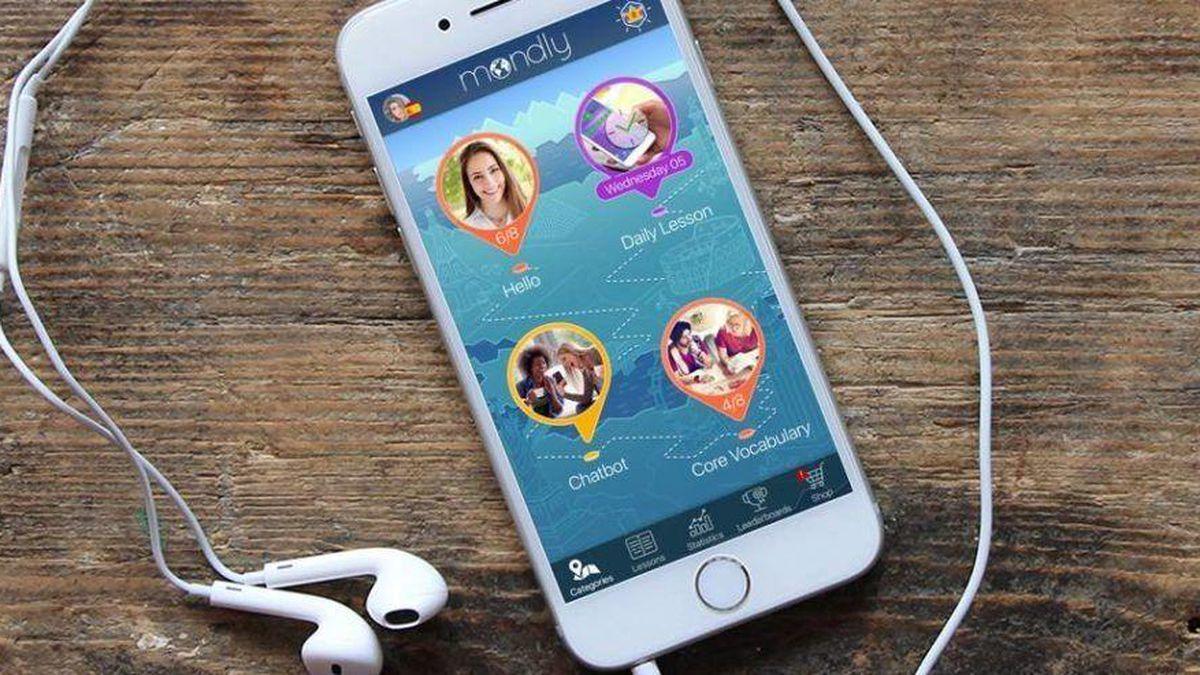 As a free user, I was only able to access daily lessons every 12 hours, and when I completed all lessons for the week, I was able to unlock a lengthier weekly test. Subsequently, completing all weekly tests unlocks the monthly challenge.
While the app is free to download on Google Play Store and the Apple App Store, subscribing to Mondly Premium will unlock all the lessons, and you won't have to wait for 12 hours for the daily lessons. For one language, Premium costs $9.99 monthly or $47.99 yearly, but you may opt to get a lifetime subscription of $89.99 for all available languages.
Mango Languages
Novices like me are the target users of the Mango Languages app as lessons are geared toward beginners and intermediate-level learners. It focuses heavily on teaching practical phrases that can be used in everyday conversations; that's why lessons have an audio component.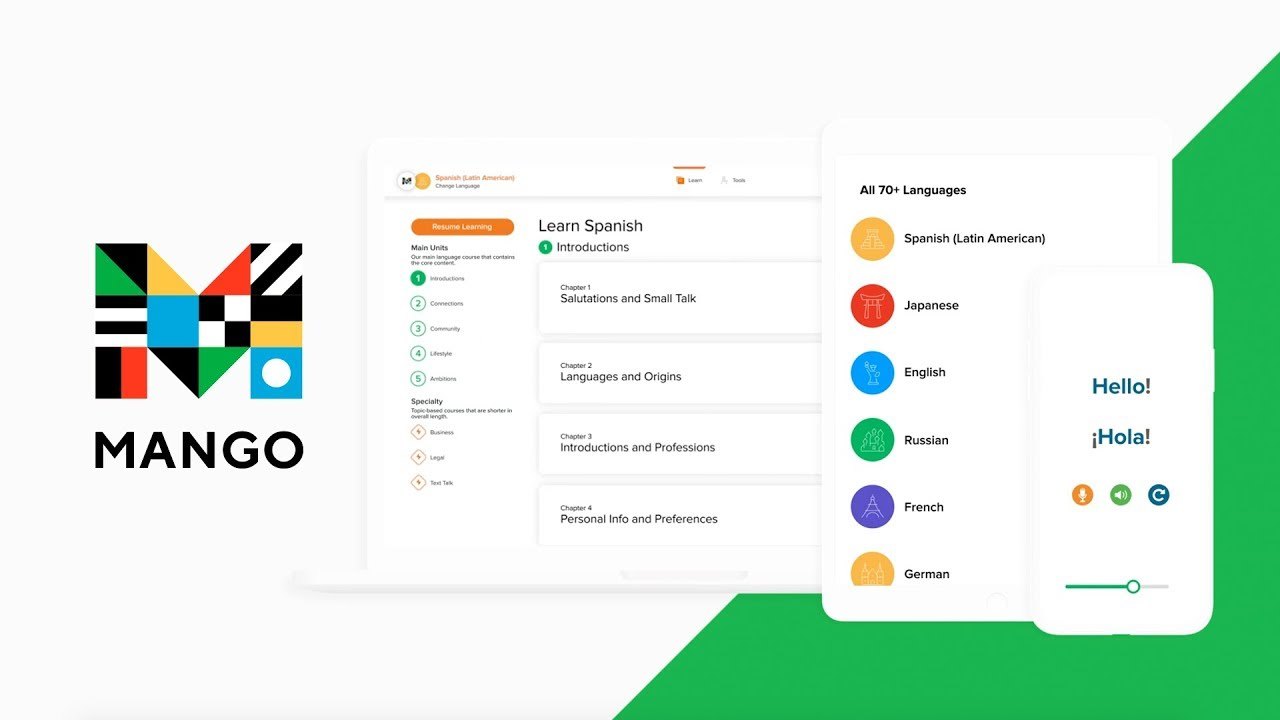 This app somehow tickled my competitive nature as some exercises have a timer, forcing me to think fast and answer promptly, which is a good way to prepare for real-world conversations.
Mango Languages offers a subscription of $7.99 per month for one language or $17.99 per month for all available languages on the app. You can download it for Android users or iOS users.
Memrise
Do you remember how you learned new words when you were in pre-school? I'd bet that one of the tools your teacher used was flashcards, and the Memrise is that a flashcard app for learning new languages. I like how simplistic yet effective its approach to learning is, ingraining unfamiliar words and phrases through repetition and mnemonics.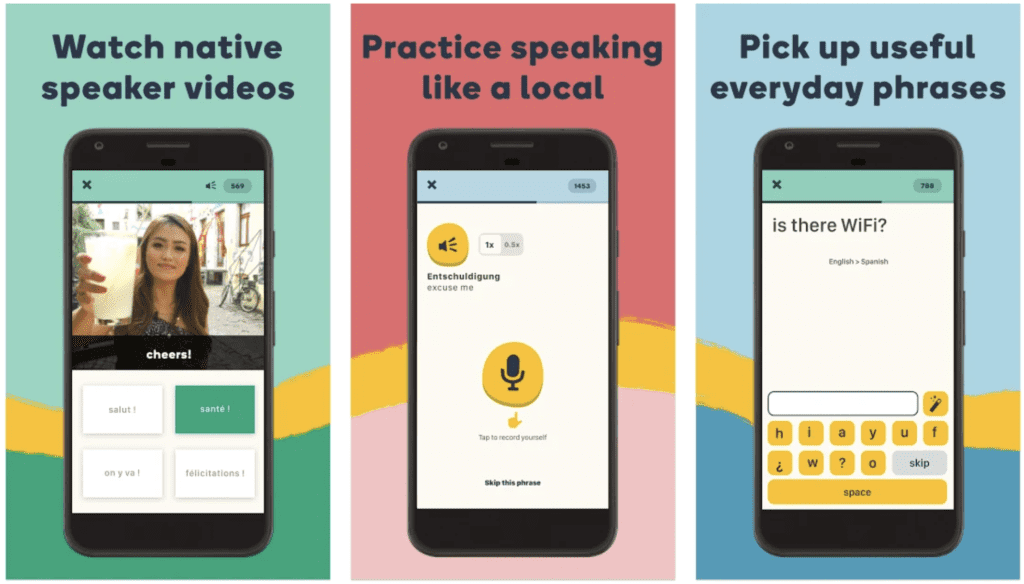 Memrise also offers many activities, including games, definition prompts, spelling challenges, and auditory quizzes. The app also features user-generated content from members of the Memrise global community.
The app is available for download for both Android device owners and iOS users. While there is a paid subscription called Memrise Pro that offers more activities, free users can access all courses. Memrise Pro rates are $8.99 monthly, $89.99 annually, and $139.99 for a single payment lifetime subscription.
HelloTalk Language Exchange
This app piqued my interest. Unlike other entries in this list that allows users to learn a new language through lessons, the HelloTalk Language Exchange will enable people to learn via direct conversations with another person who speaks the language you are trying to learn.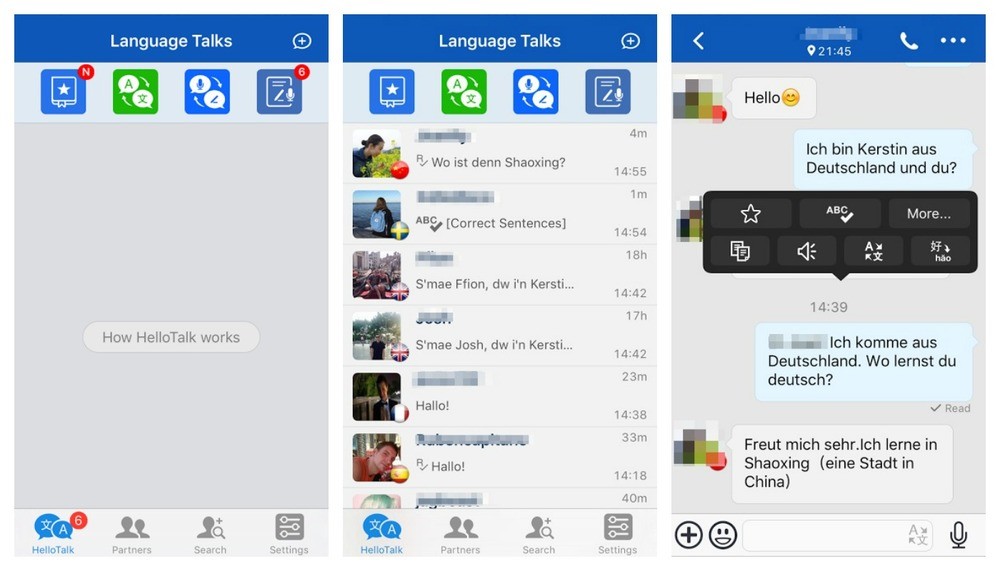 As the app's name states, HelloTalk functions as a language exchange that pairs you with people that match your language needs. Since I'm an English speaker trying to learn Korean, the app matched me with Korean speakers trying to learn how to speak English. Aside from phone calls and instant messages, I could also send and receive photos, voice messages, and doodles.
You can download HelloTalk from the Google Play Store for Android devices and the Apple App Store for iOS devices. Free users can register one native and one target language for free, while HelloTalk VIP subscribers can register three of each. VIP membership costs $6.99 monthly, $45.99 yearly, and $175 for a lifetime subscription.
Learn Korean By Bravo Language
If you're someone who's just looking to learn how to speak useful Korean words and phrases, this is the app for you. Among the lesson-driven apps in this list, I feel like the Learn Korean app is the simplest way to learn practical Korean phrases and words.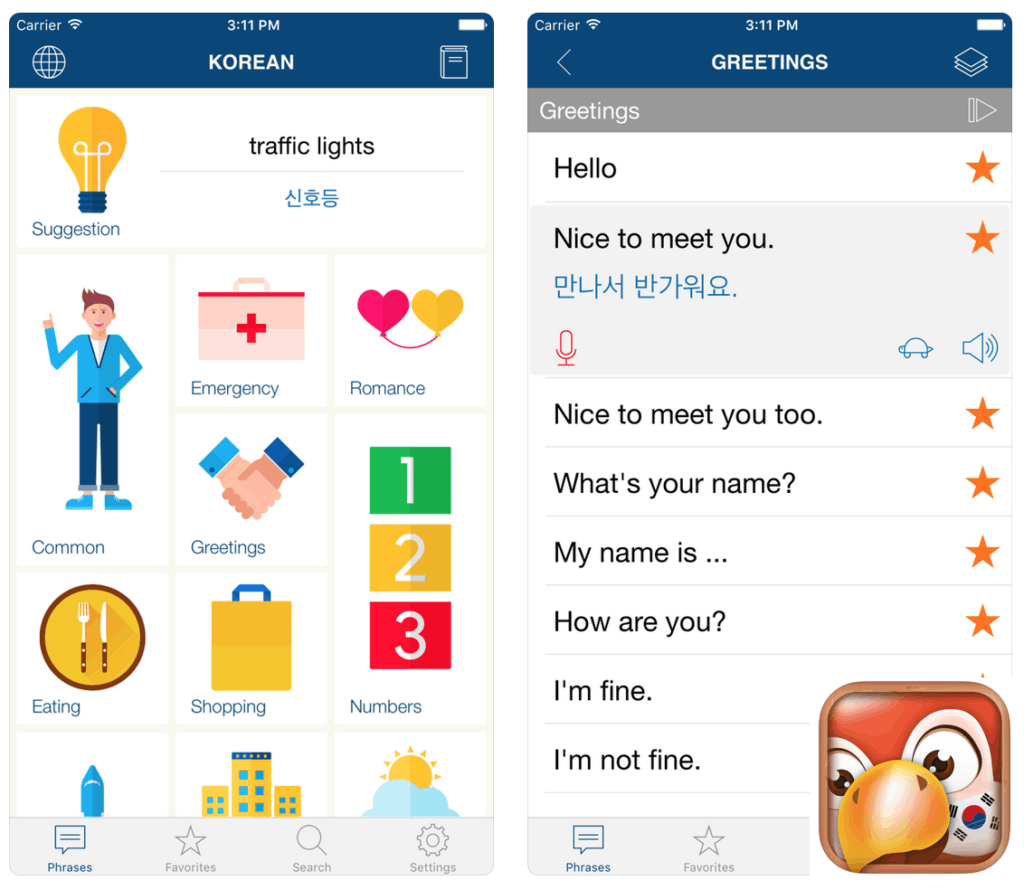 While using this app, I liked how each phrase or word is accompanied by an audio clip and its Hangul/Romanized spellings. The audio recordings made by a native Korean speaker may be played at a slower speed, and I could also record my voice to provide a comparison.
The app is available for download on the Apple App Store and the Google Play Store. While a paid version of the app is worth $4.99, free users may easily access all content by viewing five-second ads.
TenguGo Hangul
Last but not least, I feel that this app is a great supplementary tool to the other apps in this list. What strikes me the most about the TenguGo Hangul app is its emphasis on the pronunciation of the Korean alphabet.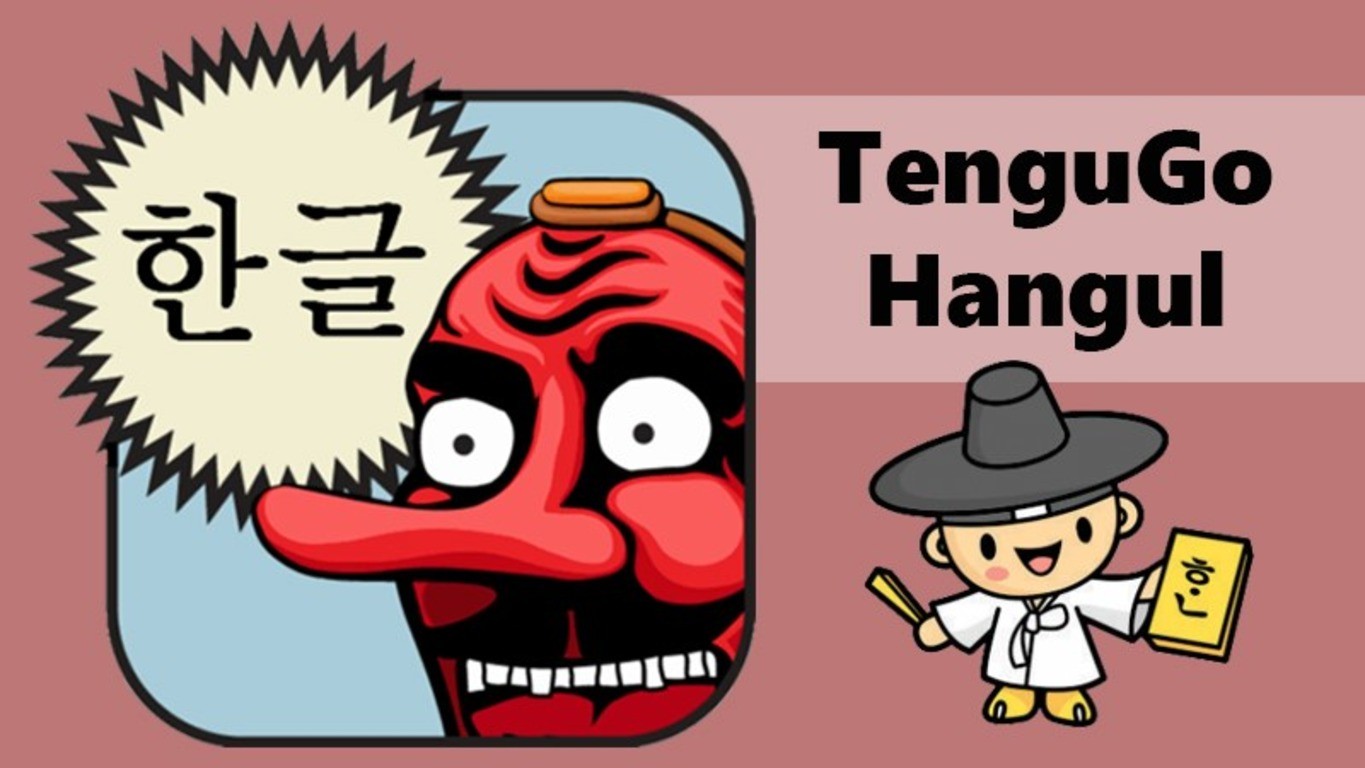 I also liked how the app makes sure that my pronunciations are correct via animated demonstrations of mouth and tongue position. It also has a section on the history and structure of Hangul if you want to learn about that. The app is available to iOS users .
Conclusion
No matter which app you decide to choose to begin your Korean language learning journey, the important thing is to determine how much time and effort you can commit to it and stick with it until you accomplish your goal.
I was fortunate enough to try all of the apps on the list, and I can say that they are helpful in their own ways. You have to find the right fit for your learning needs.