There was a time when I was very bored and wanted something to fill my time. I saw an ad for an app where I could chat and call a stranger, which I found exciting because I love meeting new people and eventually becoming friends.
However, it was not the typical social media platform where I could send chat messages. The HoneyCam app lets me meet new people through video chat so I can create more meaningful interactions.
Learn how I met new friends through the HoneyCam app below.
Get to Know HoneyCam
Learn HoneyCam's Privacy Policy
Create an Account on HoneyCam
Quick Match with a Random User on HoneyCam
Discover Other Features During a Video Call on HoneyCam
Meet the Popular Users on HoneyCam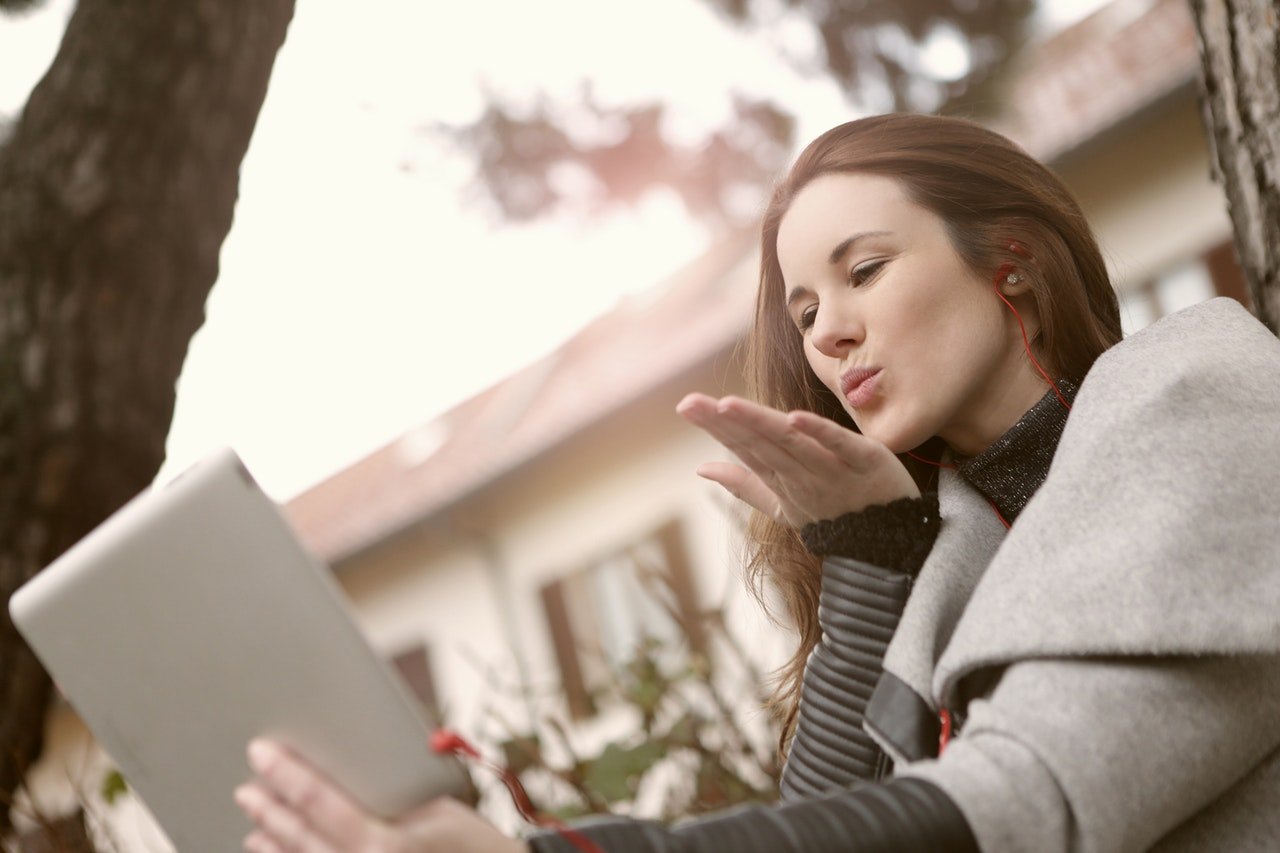 Get to Know HoneyCam
The HoneyCam app paves an avenue where people can meet strangers in a fun and meaningful way. The app has one-on-one and a multi-person online video chat feature in which users can talk with anyone from other parts of the world.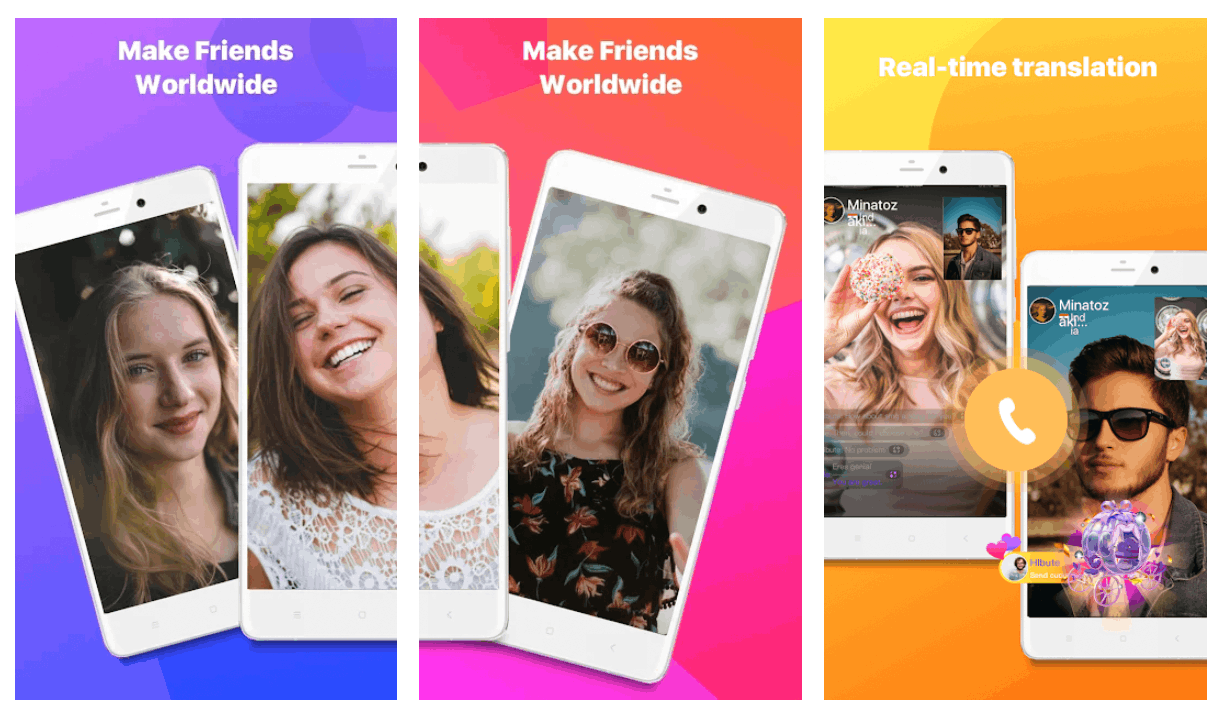 The video calling feature ensures that the experience feels like communicating face to face. Regardless of the language spoken by the other user on the video call, users need not worry because HoneyCam offers real-time translation to overcome the language barrier.
The app also promotes that people can overcome their social phobia by using this app. Users can meet other people through video chat, making the interaction more meaningful and authentic.
Installing the HoneyCam App
The HoneyCam team wants a mobile app to eliminate social phobia while helping users understand different cultures by meeting new people from different parts of the world. They launched the HoneyCam app as a social media and communication platform.
The HoneyCam app gained people's attention when it was released in July 2020. The app recorded over 1 million downloads and thousands of daily active users that were attracted by its exciting features and the different way of meeting new friends online.
It is no doubt that the app caught my attention immediately, so I installed it. The HoneyCam app is free to download from the Google Play Store and the Apple App Store. Although it is generally free, there are available in-app purchase items for a better and more exciting user experience.
Learn HoneyCam's Privacy Policy
I had slight hesitations when I looked up the Honeycam app because it has a slightly mature rating of 17+. This means that it is not suitable for children as it offers unrestricted web access where the team cannot control the behavior of the users.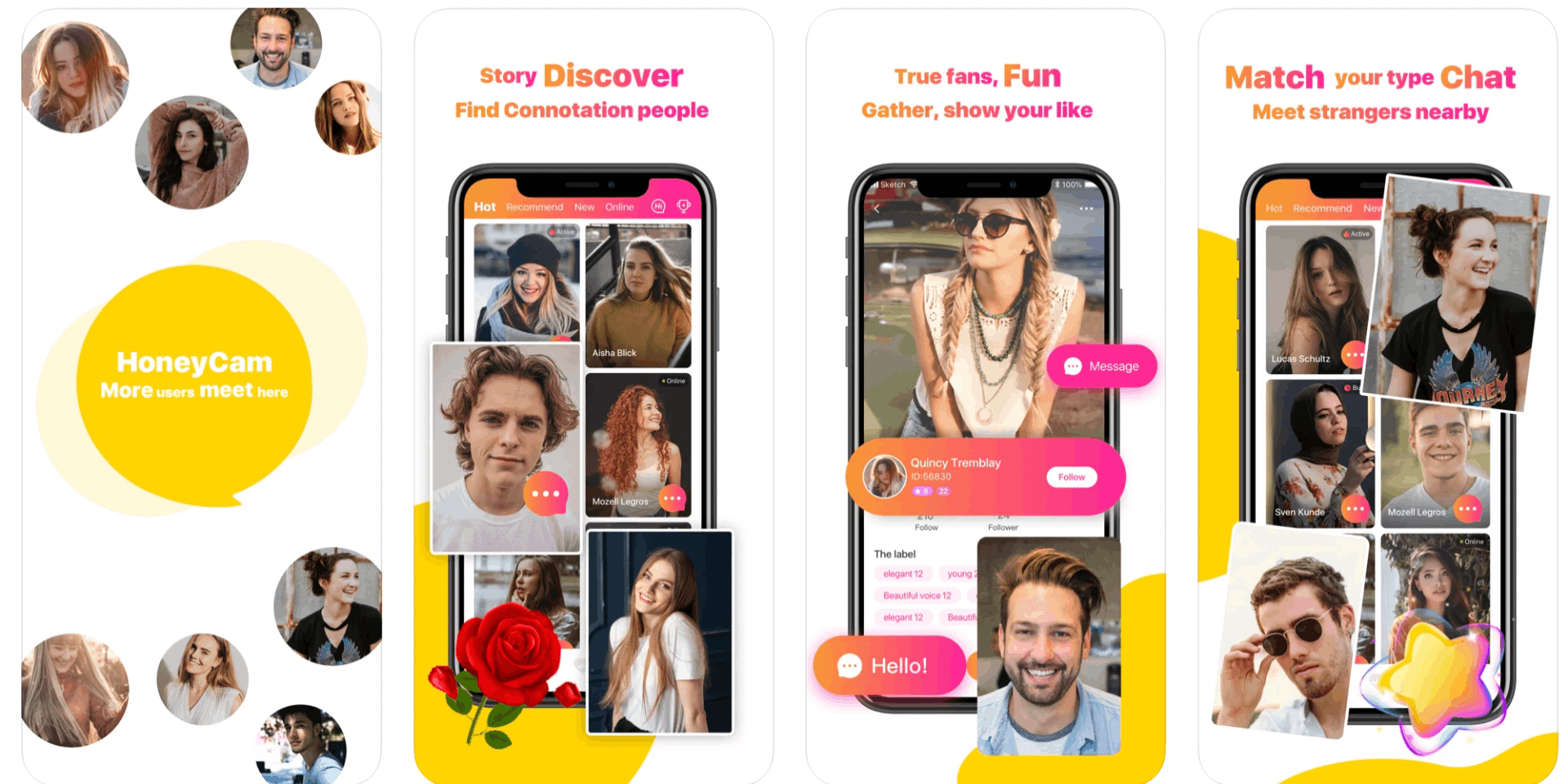 Moreover, I was curious how the app could handle our data privacy, given that users will have access to a video chatting feature. To do this, the app may need our personal information to sign up with our real identities.
The HoneyCam app provided a clear Privacy Policy explaining what information it collects and how they protect these pieces of information. The app mentioned that it collects personal information such as email, phone number, city, gender, name, and other identifiable information.
Even though the app can share users' data with the same group of companies that HoneyCam is part of, the app removes the data that can identify the users as they try their best to share anonymized data only. Lastly, the log and activities of users will be used to improve the app's service.
Granting Permissions to the HoneyCam App
Upon installing the app, HoneyCam asks permission to access my camera to take pictures and videos. The app also wants to access my contacts, file storage to read the content and modify or delete any if needed, media and photos folder, and microphone to record audio.
Moreover, the app wants to make and manage my calls, read my phone status and identity, and access my device and app history to read sensitive log data and retrieve running apps.
In addition, the HoneyCam app wishes to receive data from the Internet, view network connections, reorder running apps, control vibrations, change audio settings, access Bluetooth settings, prevent devices from sleeping, run at startup, draw over other apps, disable screen lock, and read sync settings.
Create an Account on HoneyCam
After granting permissions to the HoneyCam app, I can now create an account. There are four options to sign up which are through Facebook, Twitter, Google, or phone number. The first three only ask the users to link their active accounts to HoneyCam.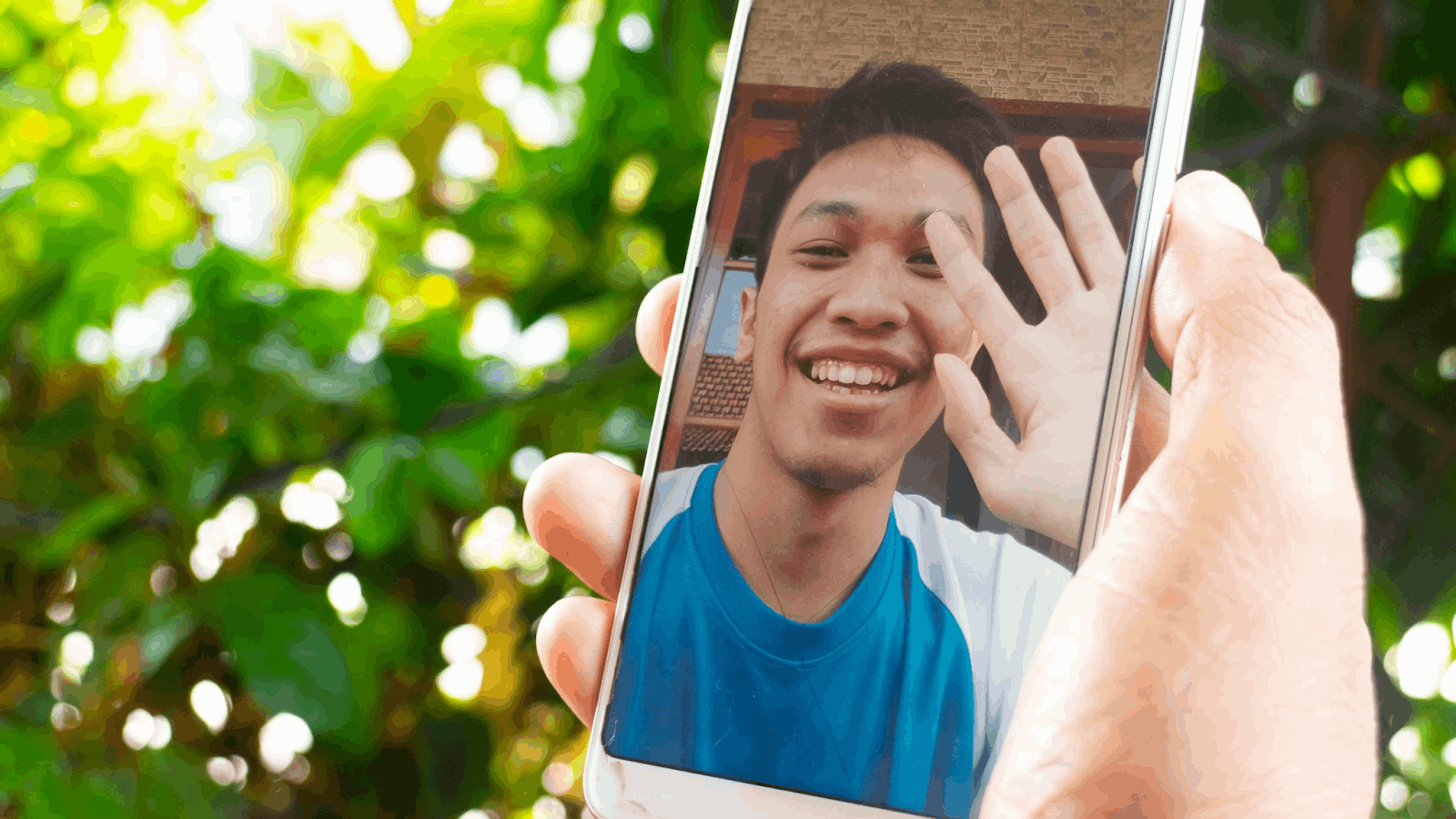 Once I created an account, the app asked me to upload a profile picture as there might be more users to greet me if I have a beautiful avatar.
The avatar profile can be the same as the display picture on the linked account. However, the app allowed me to upload a new one in which I had options to shoot the photo right now or select from my phone's gallery.
The HoneyCam app also wanted me to identify my gender to display it on my profile. Lastly, I created a username which will be the name that other users will see upon checking my account.
Exploring the App
When I successfully created an account, the app welcomed me with a gift. They sent me two free calling cards, of which I could get another set of gifts if I log in every day. Then, I immediately explored the app's tabs to check its other features.
There are five primary tabs on HoneyCam: Discover, Party, Quick Match, Messages, and Profile. The Discover tab lets me find popular users from different places as well as new users. Meanwhile, I can check a group of users having a video call together on the Party tab.
The Quick Match tab lets me meet a random person the app thinks I will get along with. The HoneyCam app is also a great message platform to send and receive chats. Lastly, I can see and modify my account information on the last tab.
Quick Match with a Random User on HoneyCam
The app's main feature is that I can meet new people from all over the world. Through the Quick Match tab, the app will randomly match me with anyone. In my experience, I met people with different backgrounds, interests, and locations through the app.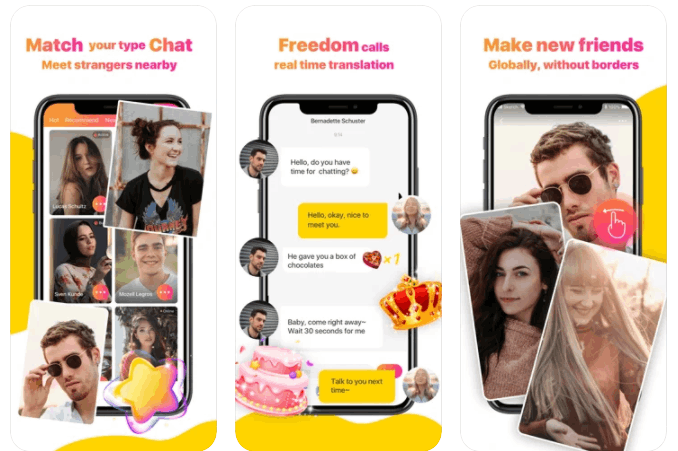 I only needed to tap the "Quick Match" button, and the app will do the rest in finding a random person. HoneyCam automatically opens our phone cameras to proceed with video chatting.
The Quick Match feature is entirely free, which means I can meet as many people as I want.
Using the Features During a Video Chat
Since the app sets up the video chat immediately, I can check instantly that the person I am talking with is real. However, I understood the mature rating of the app because the video chat session was unfiltered in terms of content and topics discussed.
However, I liked playing around and being goofy during the video call. The app provided several filters that we can use to make our appearance look better or more quirky. It feels like I can show my personality through this feature.
Moreover, we can send private messages during the video chat if we have a problem with our audio. I utilize this feature whenever we struggle to understand each other because of a language barrier. I can also take a screenshot to save our video chat or interaction as a memory.
Discover Other Features During a Video Call on HoneyCam
There are many things that we can do while video chatting. It is possible to shift the camera whenever I want to share where I am currently or what I am doing. This feature lets users be more open to building a friendship.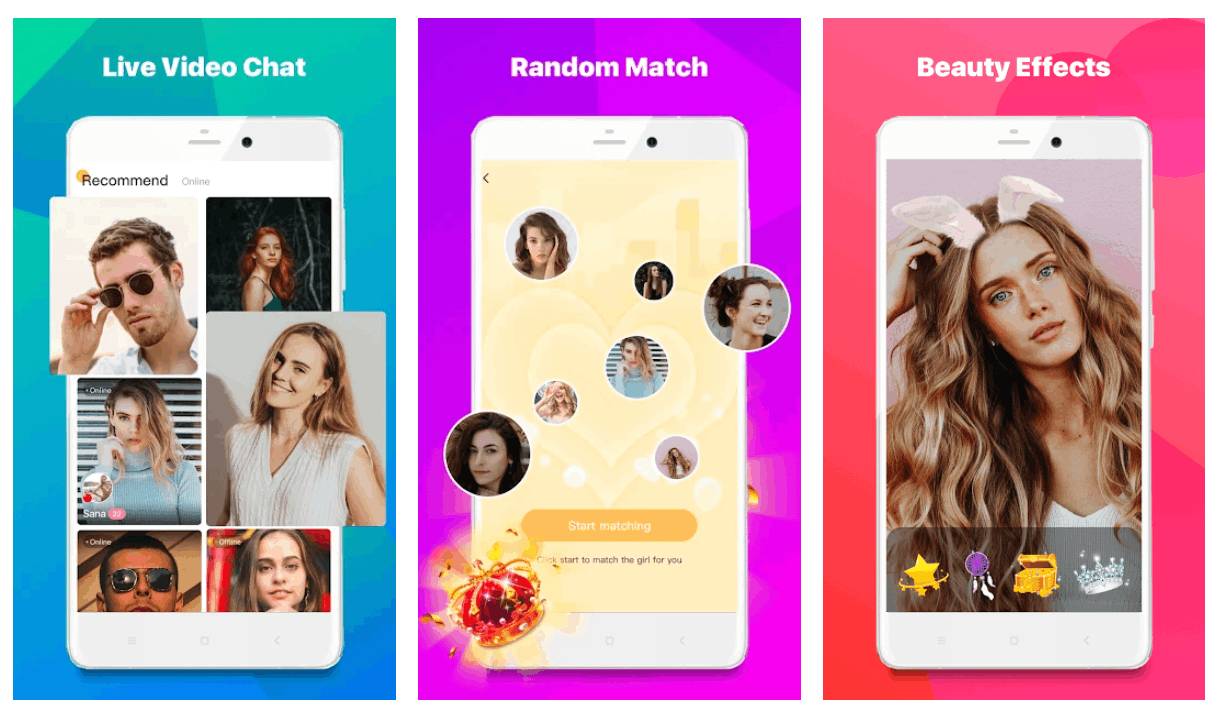 I have to click the "X" mark once in the screen's upper-right corner to end a chat. Interestingly, the app asks me to review the person I recently met through video chat.
I have to choose the appropriate descriptors from the pool of options given: shy, gentle, interesting, girl/boy next door type, beautiful/handsome, innocent, cute, and quiet. Then, I have to tap the "Submit" button.
Sending Gifts to Other Users
Another thing I can do during the video chat is send a gift to the person I am talking to. The gift is in tokens, which can be purchased in-app.
I gift tokens to users I had a great time talking to show my appreciation. I can also collect tokens from the gifts of other users.
The token bundles are: $2.49 for 13,499 tokens, $11.99 for 44,999 tokens, $35.99 for 134,999 token, $55.99 for 211,499 tokens, $99.99 for 382,499 tokens, and $119.99 for 449,999 tokens.
Meet the Popular Users on HoneyCam
Some users gained popularity on the app and many other users try to get a chance to have a video call with them. It is possible through the Discover tab because the app shows the popular users' profiles.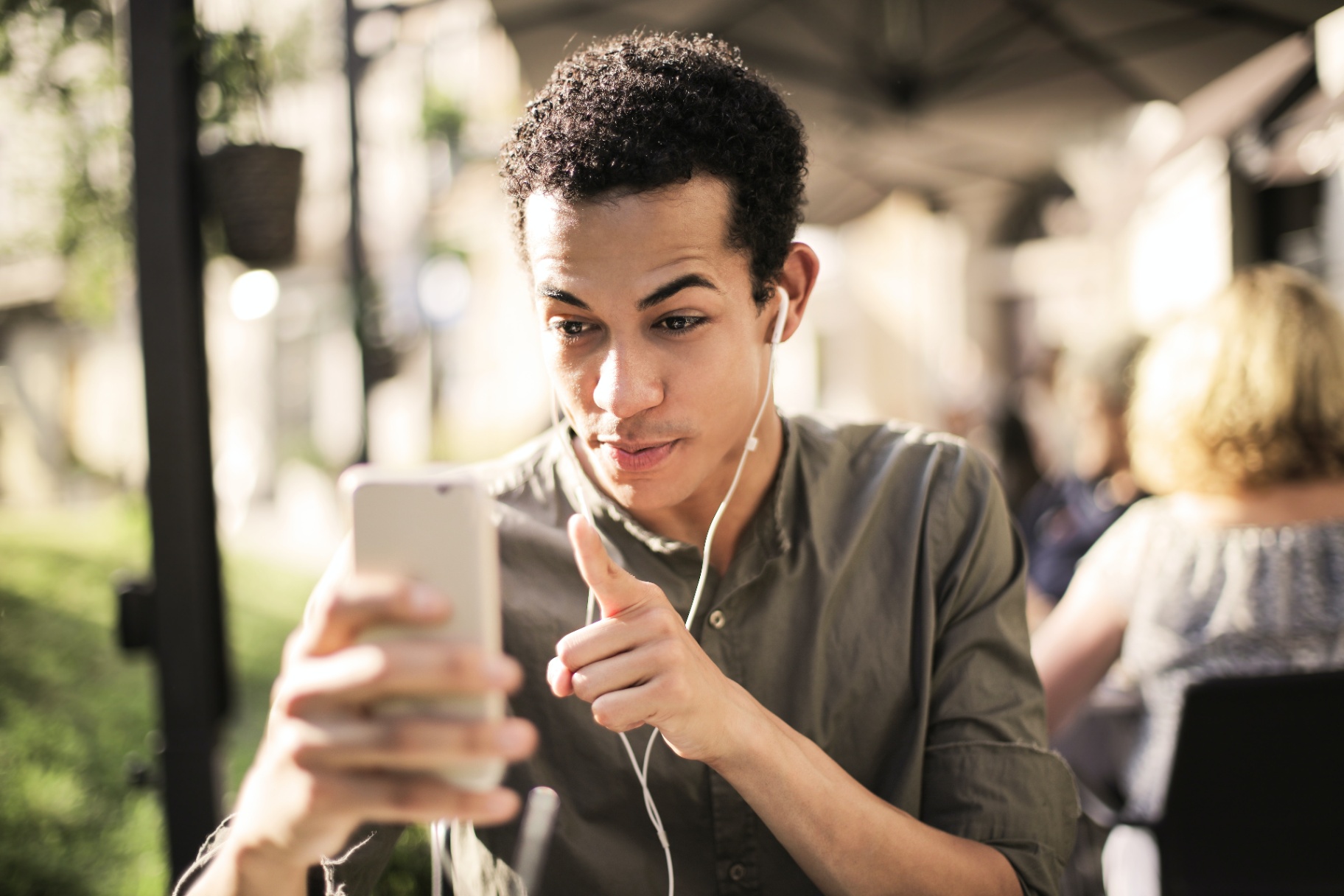 I can see their user name, age, and current location on this tab. However, some users have a set token price for talking to them. It means that I have to send them a gift according to the price they set.
For example, some users want 2,000 tokens for every minute of the call. Although, there are still some popular users who are up for free video chatting.
Watching and Starting a Party on HoneyCam
The Party tab is like live streaming because I can watch and listen to a group of people interact. I can also send them gifts. Moreover, I can participate through the Party chat and share my comments and thoughts alongside other users.
It is also possible for me to start a Party with my friends. I have to click the "Start Party" button and invite my HoneyCam friends. In this case, other people can watch us talk among each other.
Conclusion
The HoneyCam app is an exciting platform to meet new people from other parts of the world. Interestingly, the app supports video chatting as the primary communication medium of HoneyCam's randomly-matched users.